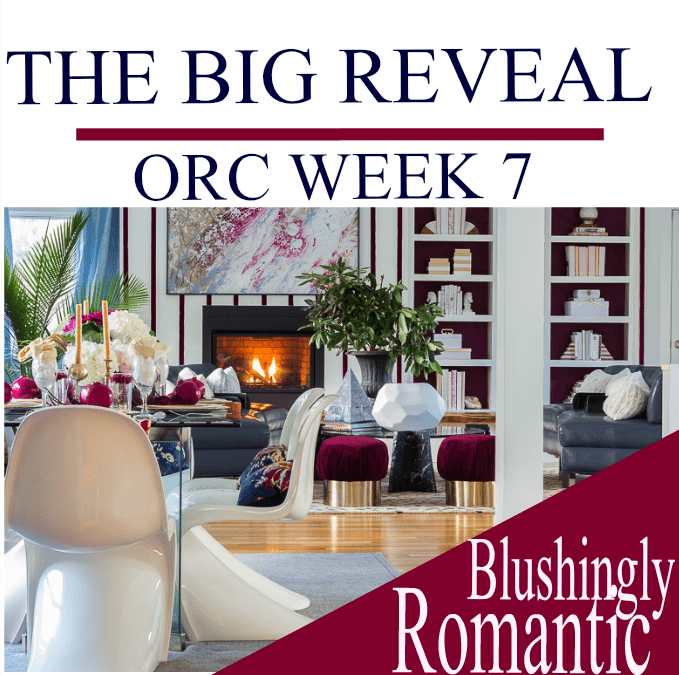 It's Week seven of the One Room Challenge. Check out Jewel's big reveal of her blushingly romantic great-room makeover. This space is chalked-full of inexpensive and renter friendly tips and tricks!
read more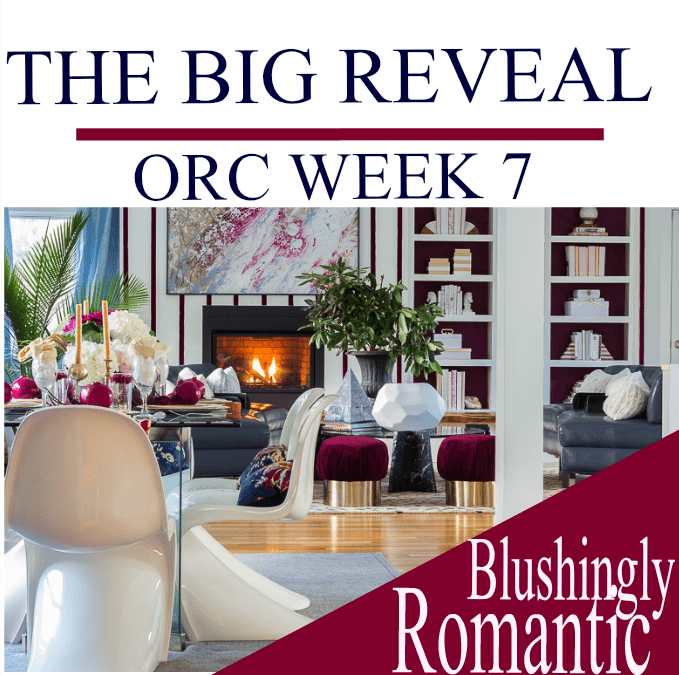 It's Week seven of the One Room Challenge. Check out Jewel's big reveal of her blushingly romantic great-room makeover. This space is chalked-full of inexpensive and renter friendly tips and tricks!
read more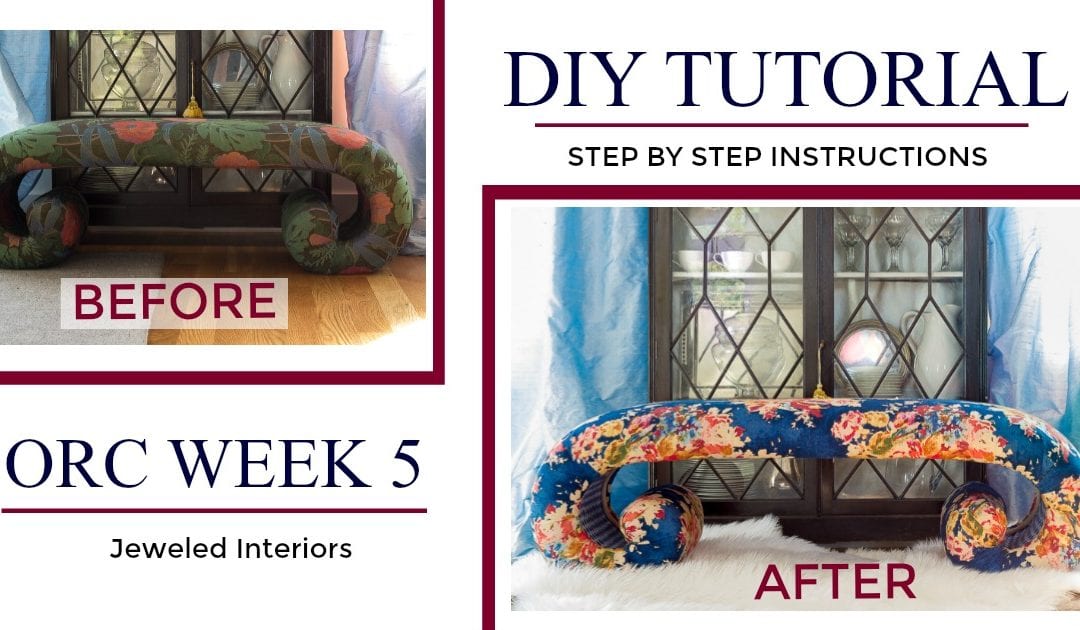 You'd be hard pressed to find an uglier bench than the 1980's palm tree number I purchased for $30 on craigslist. There was something about this piece, however, that revved my motors...especially after a romantic face-lift with this Covington Venus Basketweave fabric....
read more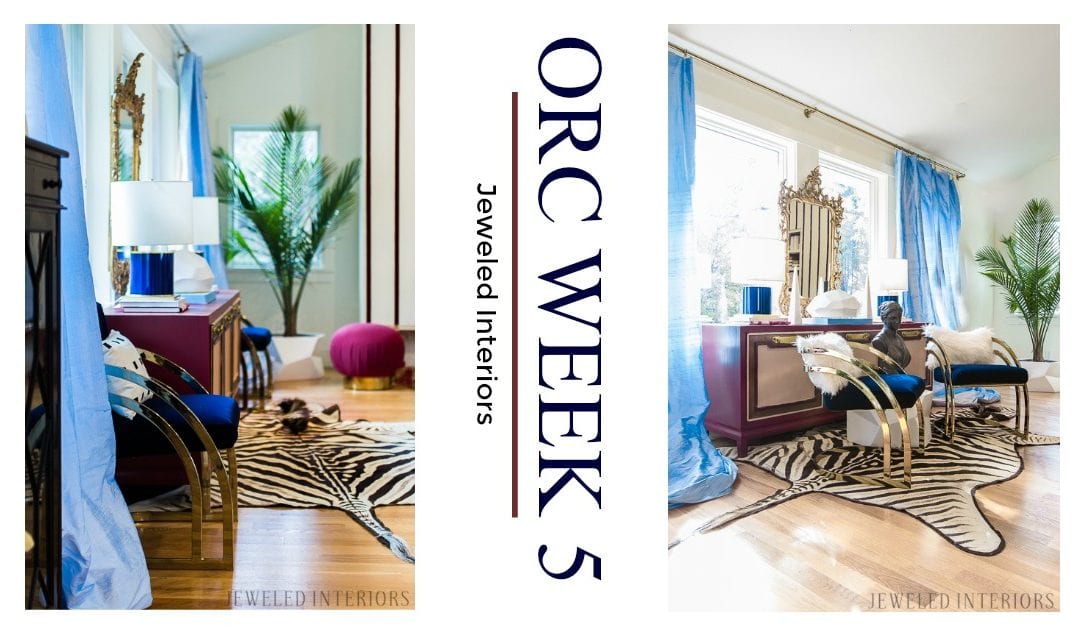 Follow the drama as Jewel stresses over an antique mirror splurge. Hint: it has a happy ending, in an unexpected place.
read more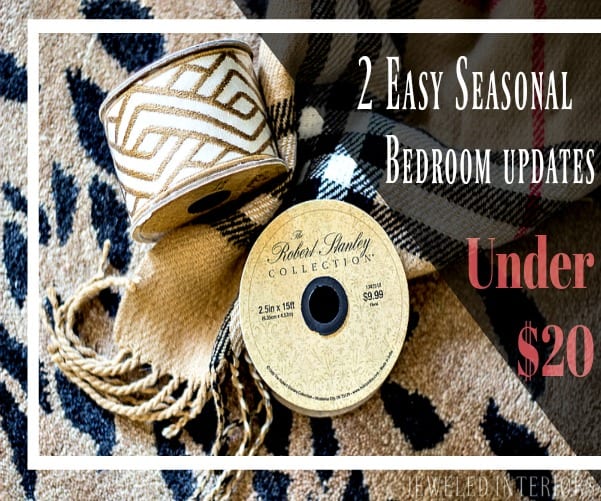 Try these two uber EASY and inexpensive tricks to update your home for Fall and Winter. Under twenty bucks? Now that is what I'm talkin' about! Update #1 Inexpensive Scarves Backstory: I have a set of amazing Milo Baughman chairs that I picked-up off craigslist for...
read more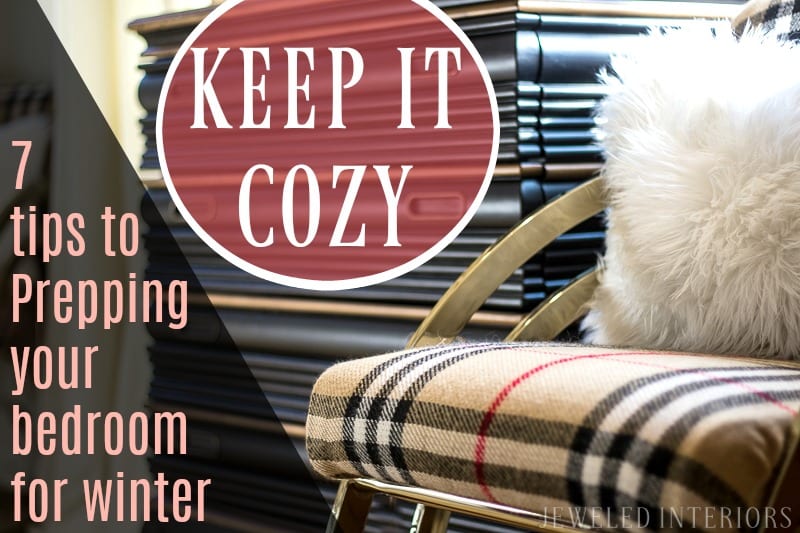 Brrrr.... Can you feel it? The temps are starting to dip and I find myself layering-up and snuggling-in for a long, cold winter. There is no better place in the house to keep cozy during the cooler season than the space where we spend the most time...the bedroom....
read more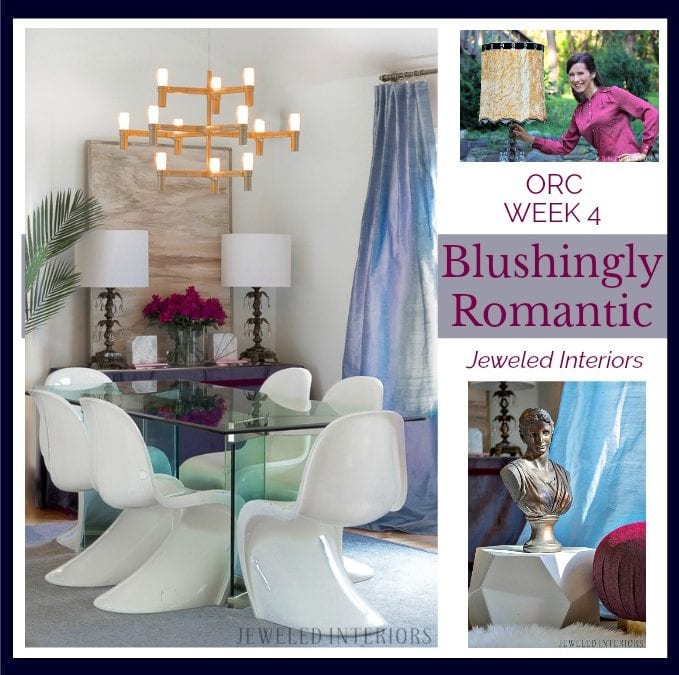 Find out how two ugly lamps provide just the inspiration Jewel needed to pull together her "blushingly romantic" dining room. How is it already One Room Challenge week 4!
read more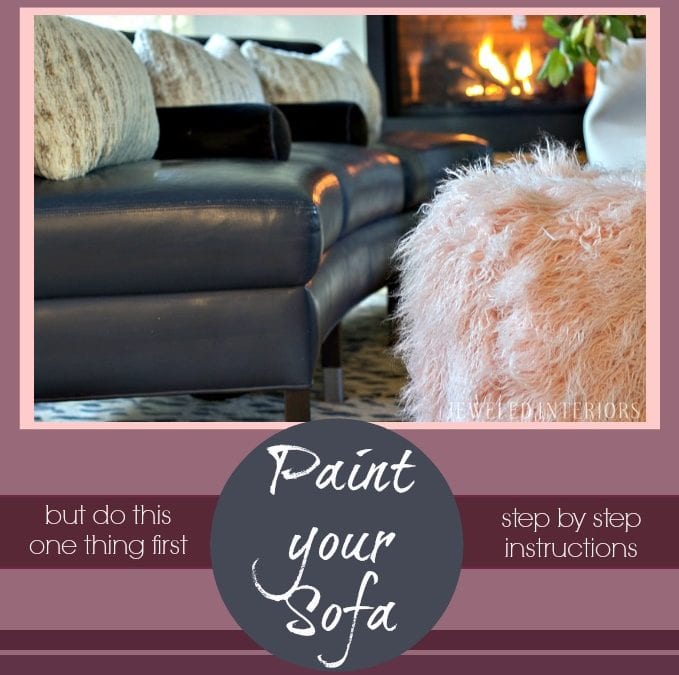 Want to update that old sofa? Try these new steps to chalk painting your leather couch. Jewel, from Jeweled Interiors, gives you a comprehensive, step by step plan to sofa greatness!
read more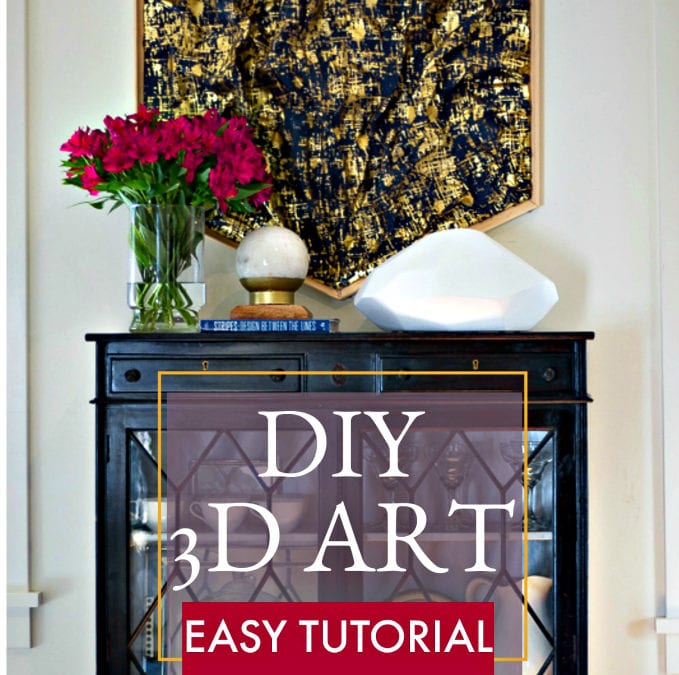 Looking for new DIY art ideas? Check out the tutorial for this modern, 3D, hexagon art. Be inspired by these step by step instructions and colorful photos.
read more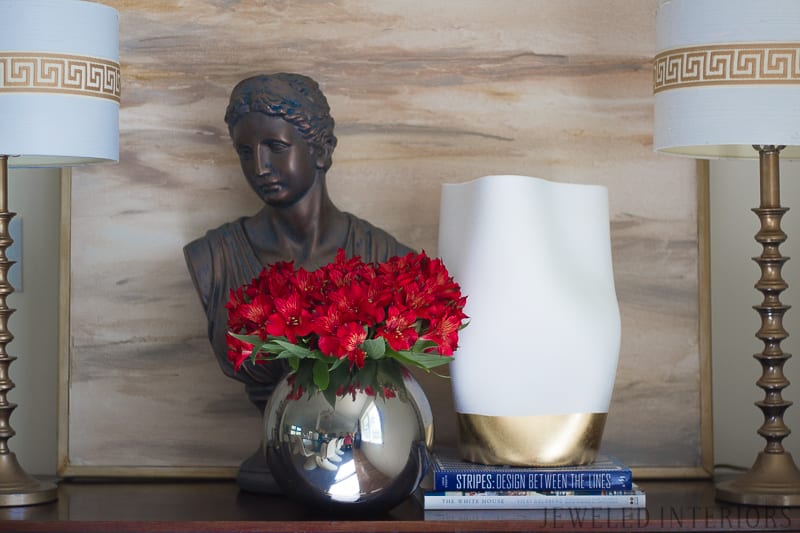 Let the crazy begin! Welcome to One Room Challenge || Week 1. Check out how I plan to make-over the great-room in our new rental. Don't judge me by these "before" pics friends.. I promise it will get better! Follow along for the next six weeks to see how it all of the fun progresses.
read more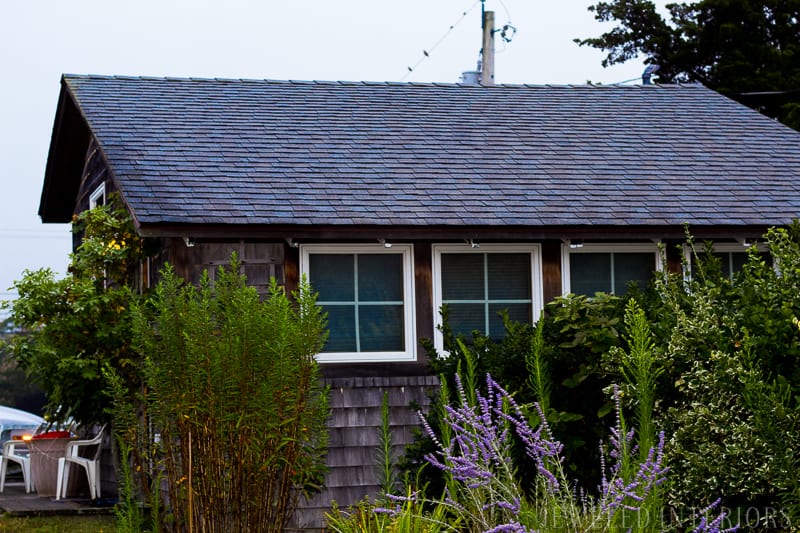 My husband and I sometimes wonder what it would be like to buy a house, move in, and spend the next 20 years raising our family in one place.  Of course part of us thinks this sounds idyllic.  It's the American  dream, right?  It's human instinct to want to provide...
read more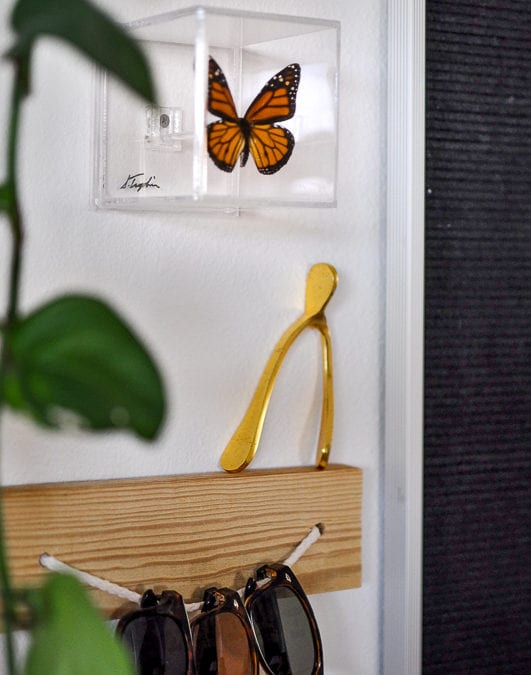 Use these 5 tips from Kath Barber's Mid Century Modern/ Bohemian dream home to amp up the style in your abode!
read more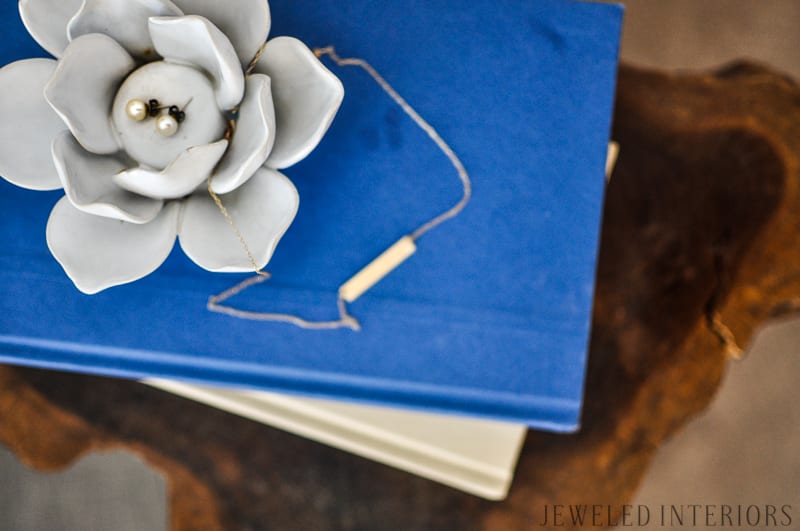 Snatch-up these simple ideas and style inspirations from Kath Barber's Mid Century Modern/Bohemian bedroom reveal.
read more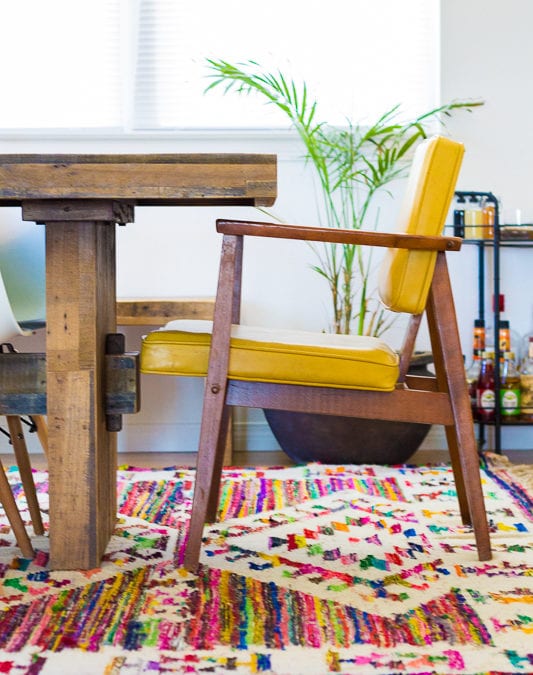 You have to see this bright, beautiful, Bohemian/Mid Century Modern dream dining room! Kath Barber really out did herself this time!
read more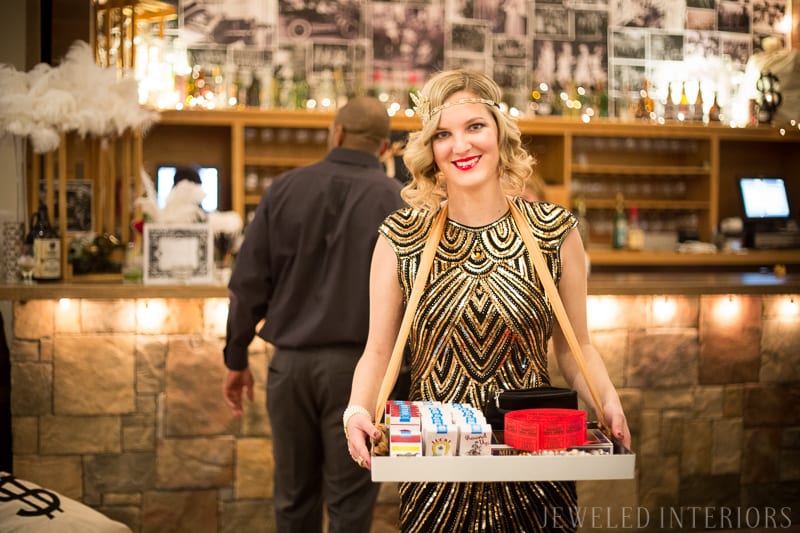 Check out how MHOSC threw one amazing 1920's speakeasy-themed Scholarship auction. It really can be described in one word. EPIC!
read more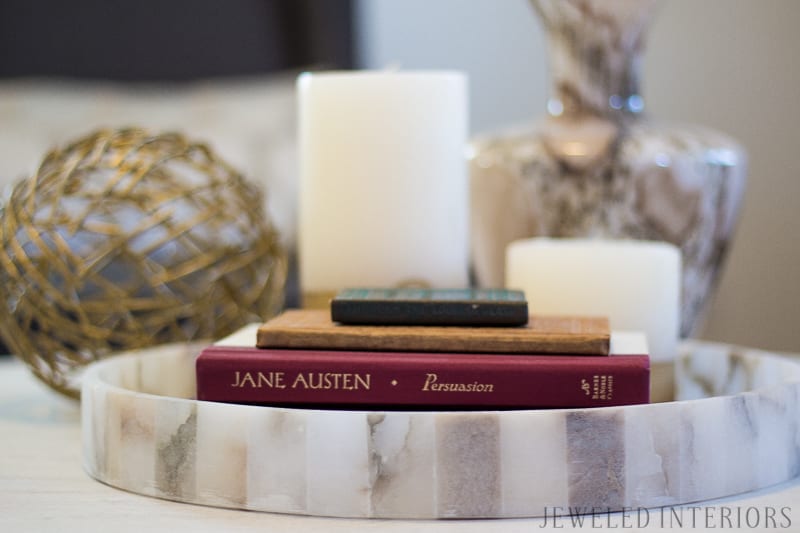 Check out how we upped the anti on this rental in only three days. If you like a timeless look with modern updates, then you are going to love this home!
read more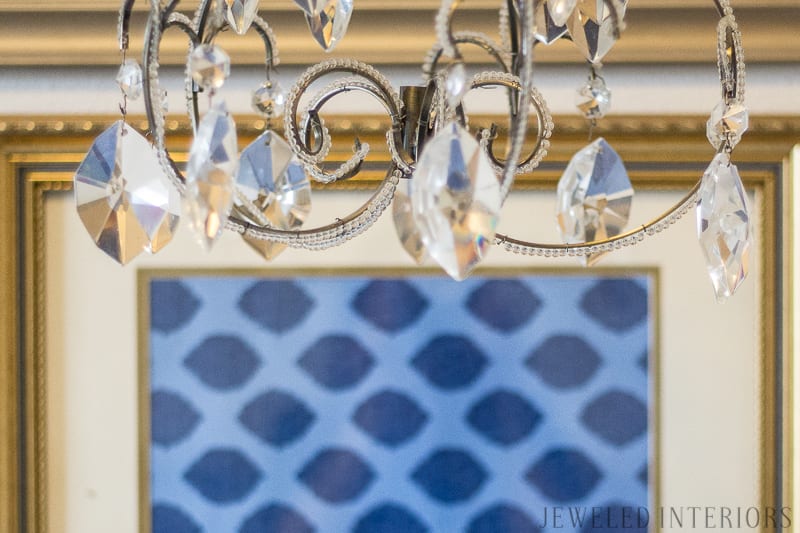 Dang! Not enough bedrooms in your home? Here are some tips for when your little boy and little girl need to share a room.
read more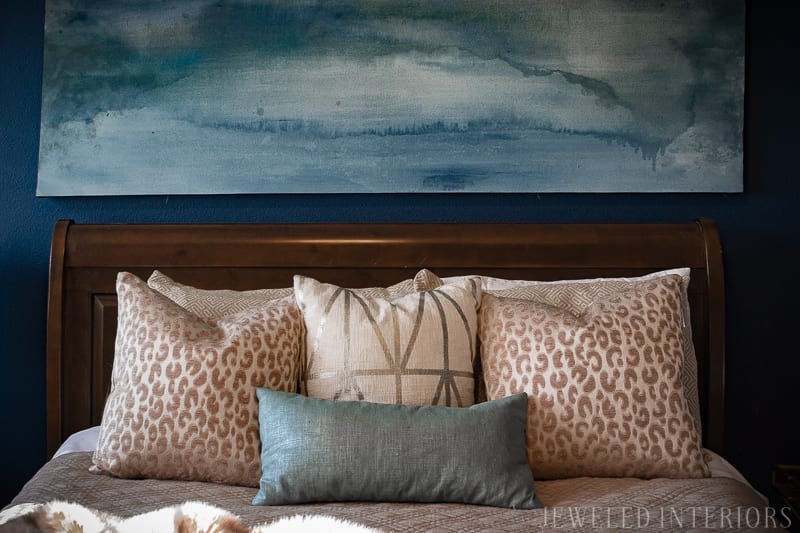 The bedroom should be a retreat from the hustle and bustle of our crazy lives. I wanted our bedroom to be dark and cave-like...and I would highly recommend this decision! If you have been following my blog you may have noticed that I have this thing for dark and moody...
read more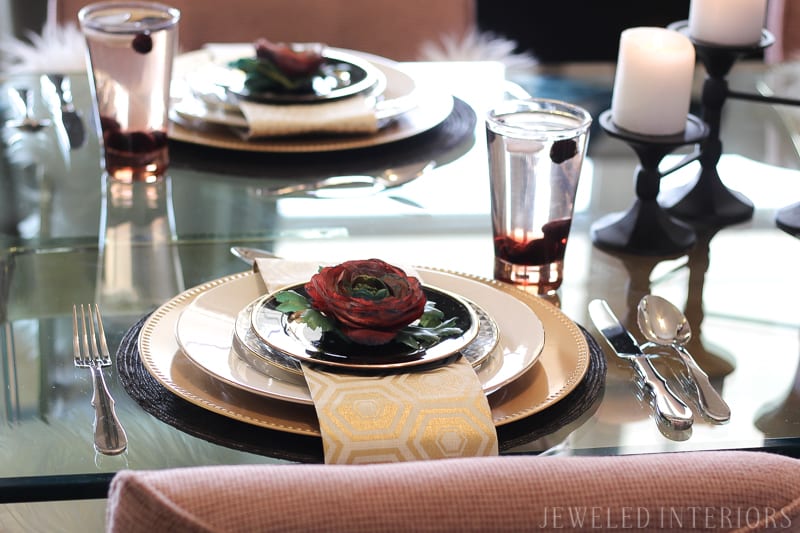 I can't confirm nor deny that I redecorated my striped dining room three different times in the 3.5 years we lived there. Check out how I recently  transformed a few craigslist purchases into one femininely-chic space (for very little cha-ching. shhhhh!) BEFORE AFTER...
read more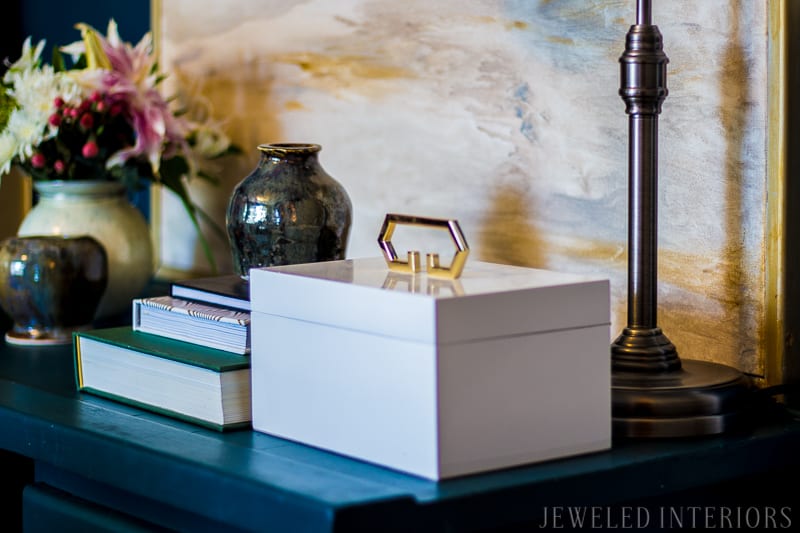 An office conjures up images of productivity, creativity, and action. In this week's post I am not only revealing my dramatic workspace, I am sharing my motivations for starting this blog. A LITTLE ABOUT ME (feel free to scroll down to the office reveal) I realized...
read more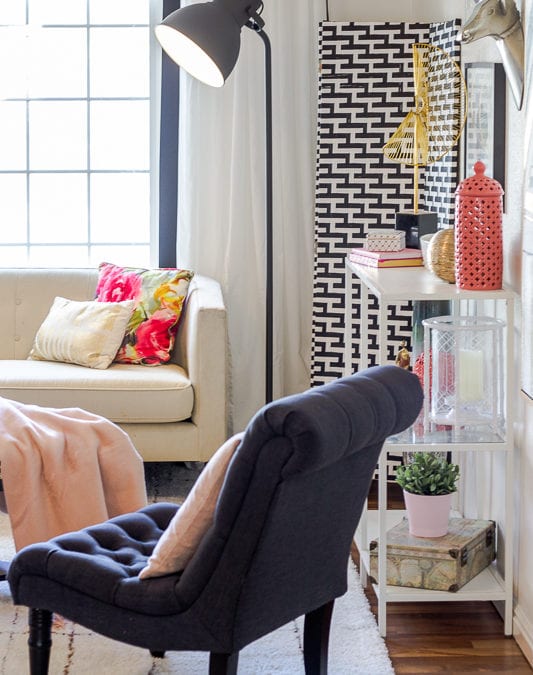 Believe it or not, this glamorously-chic home is a military rental designed on a dime for the most deserving of families. Let me show you how (and why) we did it! BACK STORY Why this design project is so special to me There are some people in this world whose...
read more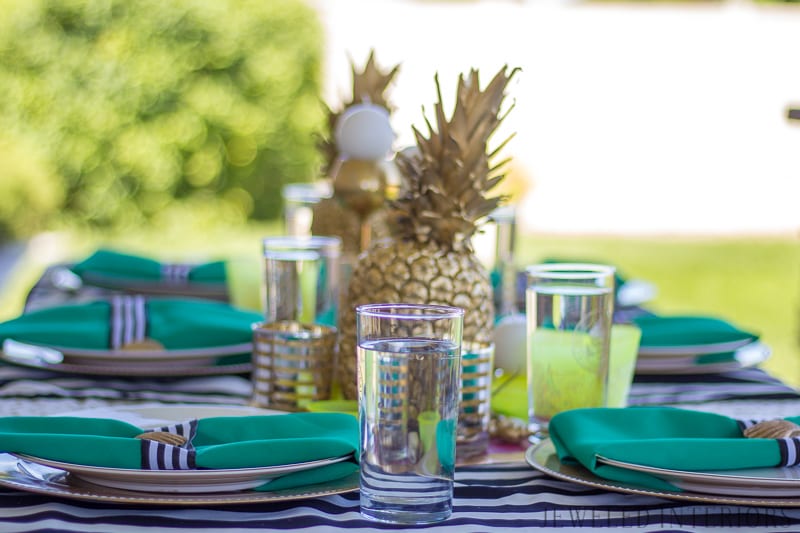 Sure, if you had a million bucks you could throw a pineapple themed party for the ages! But what if you are on a limited budget? Check out how we threw a beautifully fun and welcoming pineapple party for 60 people using less than $250!
read more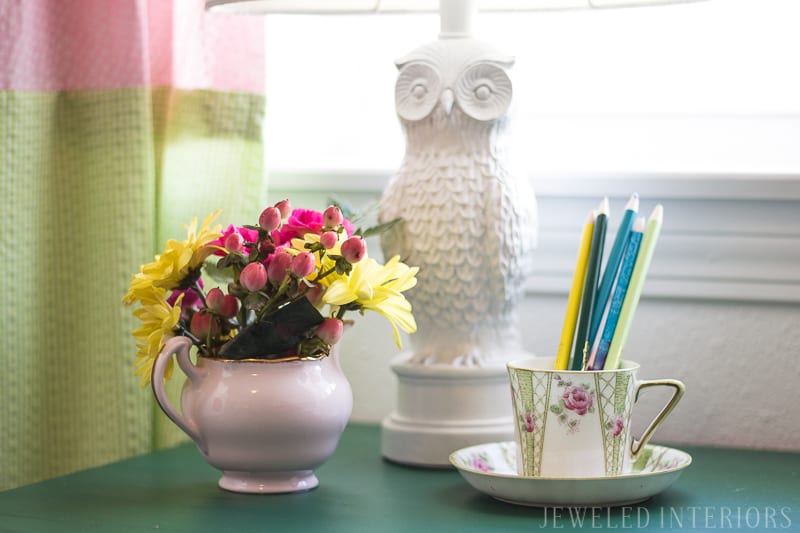 This little girl's room is classic, timeless, and will not go out of style! Discover tricks to implementing this functional style in your own children's rooms.
read more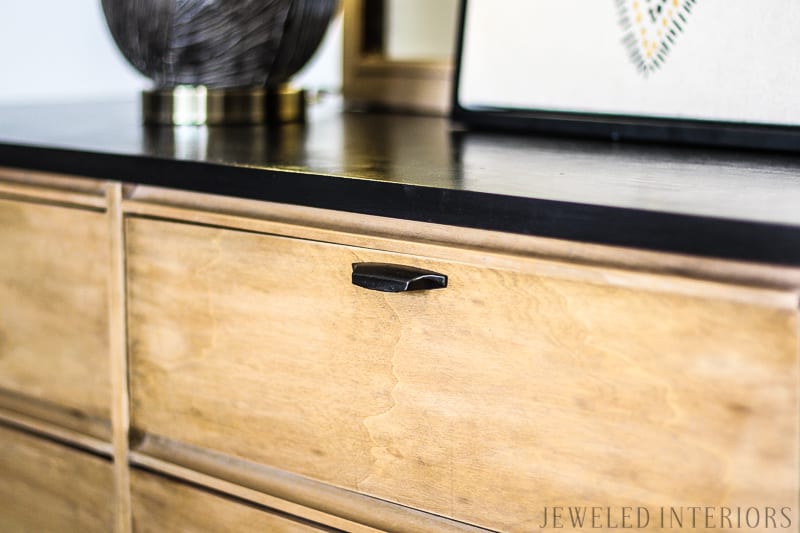 Get inspired! TUTORIAL TIME! Take that old craigslist furniture and make it hip and modern again! Check out how I took an UGLY piece of furniture and turned it into a two toned, rustic, mid-century modern dresser dream. I will introduce you to some of my "go-to" favorite products and how to use them. Gotta love these before and after's folks!
read more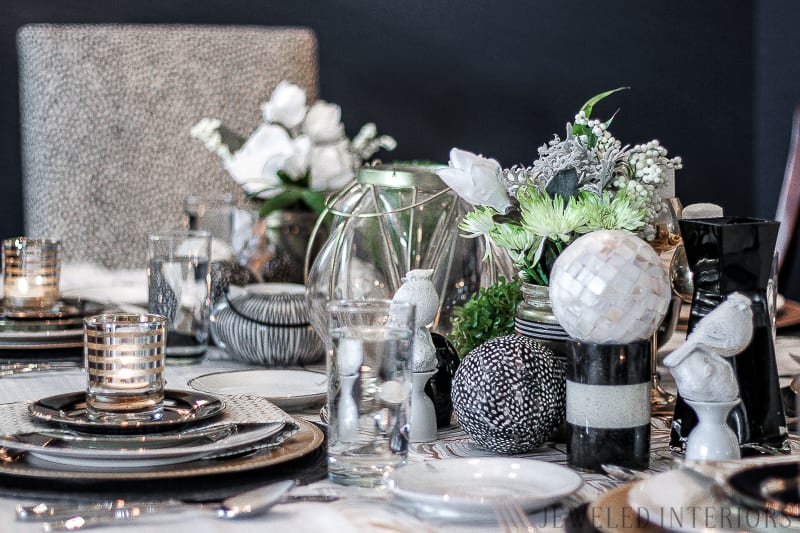 Welcome to my home for lunch! I'm so glad that you were able to stop by and spend some time. What's that friend? How did I do that wall? Where did I get that antique mirror? Why did I choose that art? So many questions! Come have a seat, and I will give you all the...
read more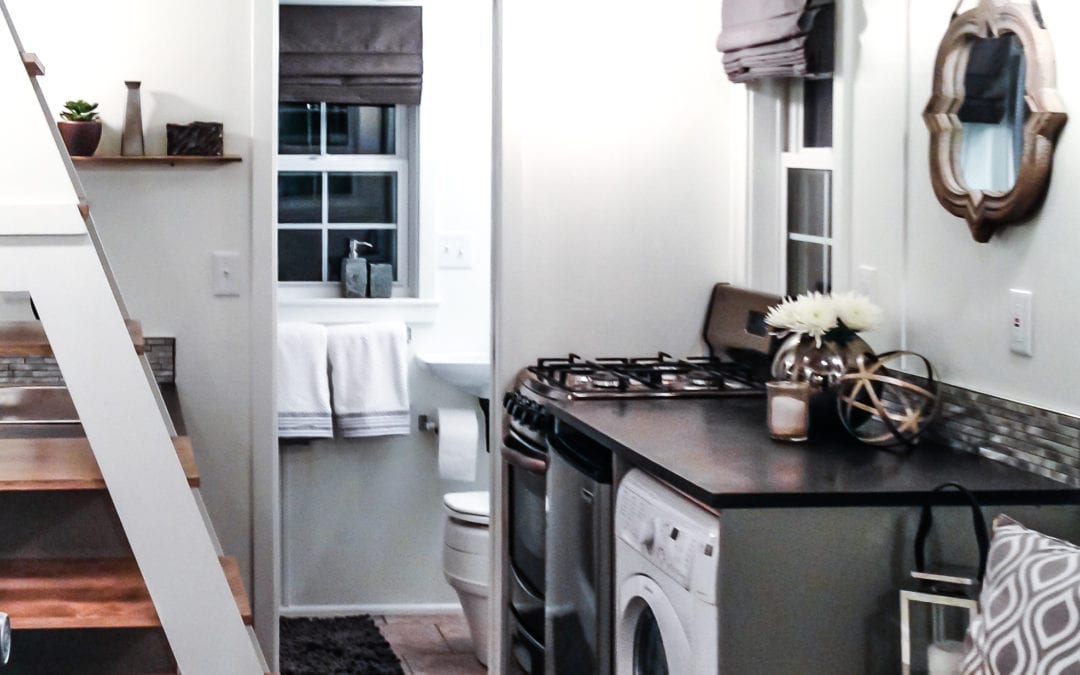 Recently I was involved in a small project...By small I mean TINY- Literally, a TINY HOUSE! The design vision for this petite little abode? Rustic Chic. I wanted it to be earthy enough to feel comfortable in the hills of Sun Valley, but sleek and polished enough to...
read more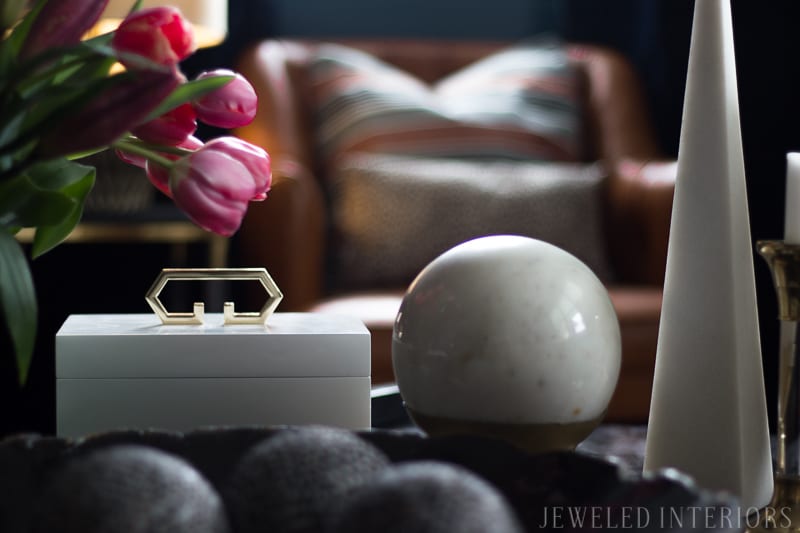 I'd like to invite you to my home. Check out Jeweled Interiors living room before and after reveal! Moody walls, marble coffee table, brass, lucite, dramatic accessories=an eclectically chic home.
read more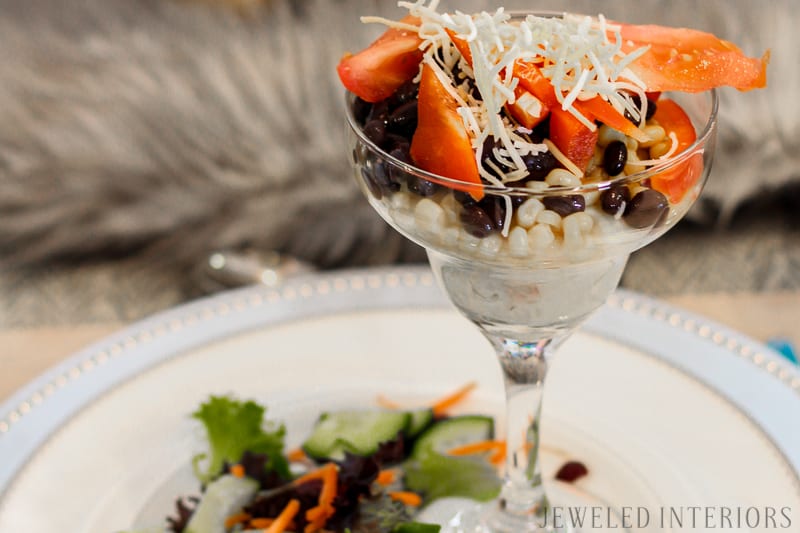 Seeking inspiration for an easy, yet fancy theme for your next party? Well Congrats! You found it right here in the great state of IDAHO! That's right, I'm talking about a gourmet mashed potato bar. 'Cause ain't nobody does potatoes like IDAHO does potatoes....
read more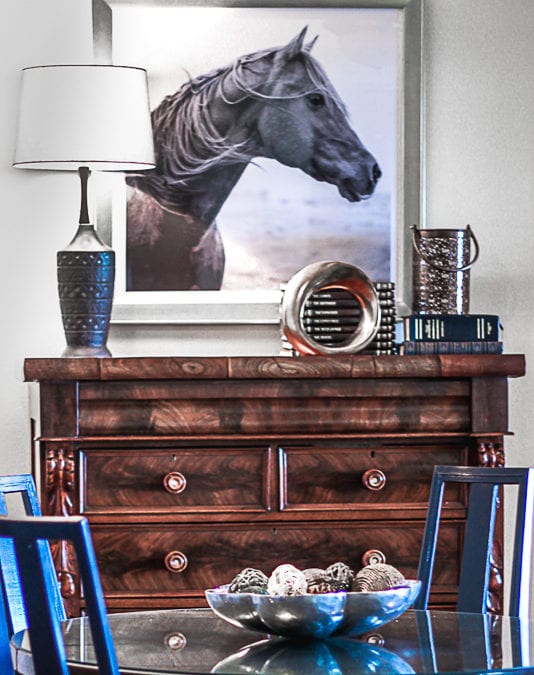 Continued from last week's adventure: Join us as we tour a home I recently decorated in a rustic, yet eclectically western-chic design.
read more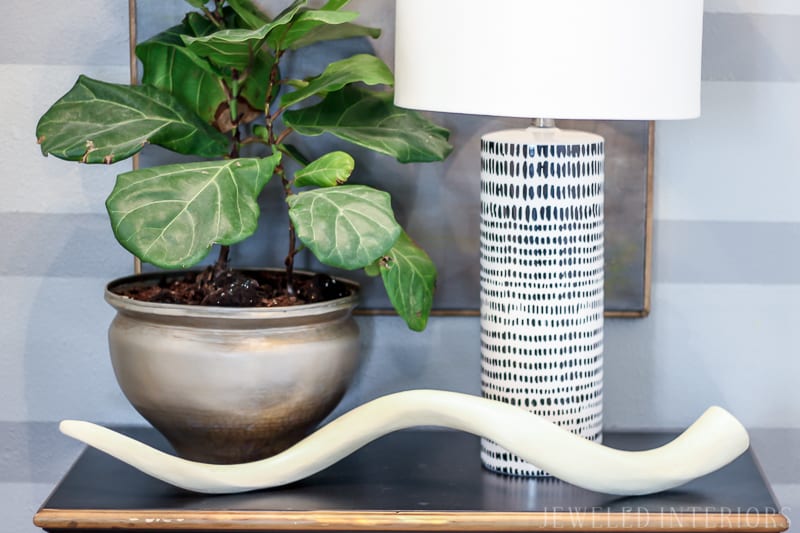 Welcome to my HOME! You never get a second chance to make a first impression- or so they say. The entry way, though often over looked, is an import part of an interior design scheme. This is our first chance to introduce the story of our...
read more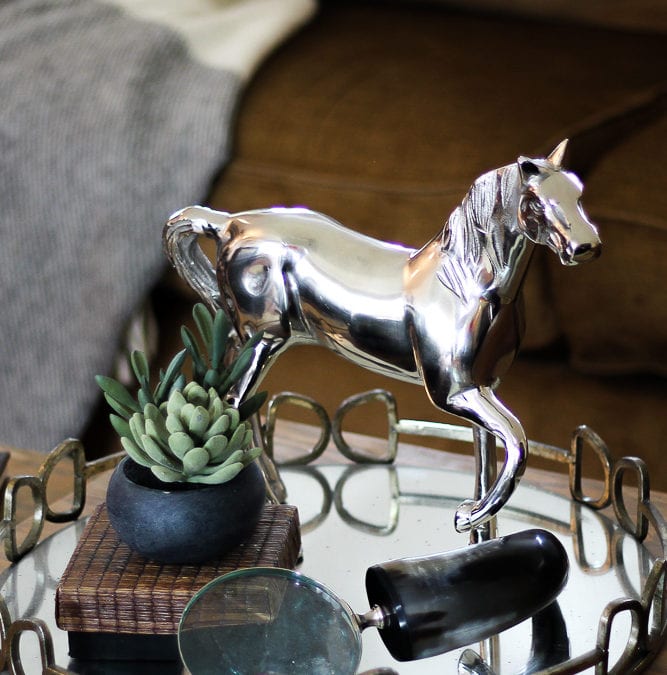 As a family who moves a lot, we know the importance of being able to "set-up shop" quickly and beautifully. We have also learned that there are certain circumstances where this interior design process needs to happen at lightning speed. This couldn't have been more...
read more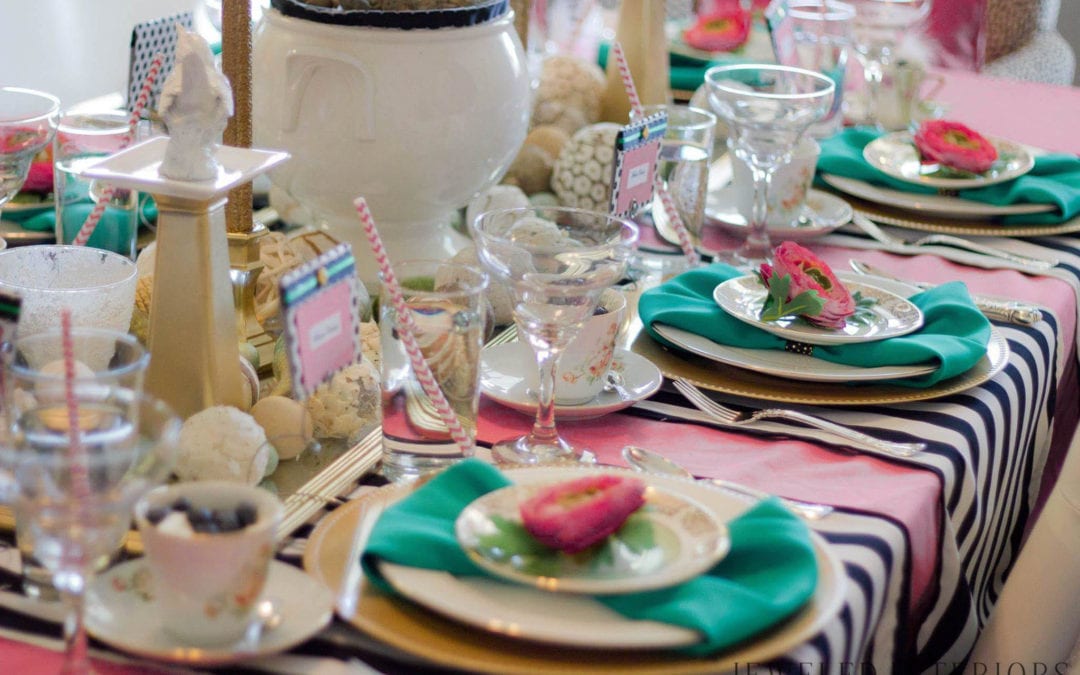 Be inspired by this perfect match up of preppy-glam and vintage tea party charm. These tips will get you well on your way to hosting a stunning brunch.
read more