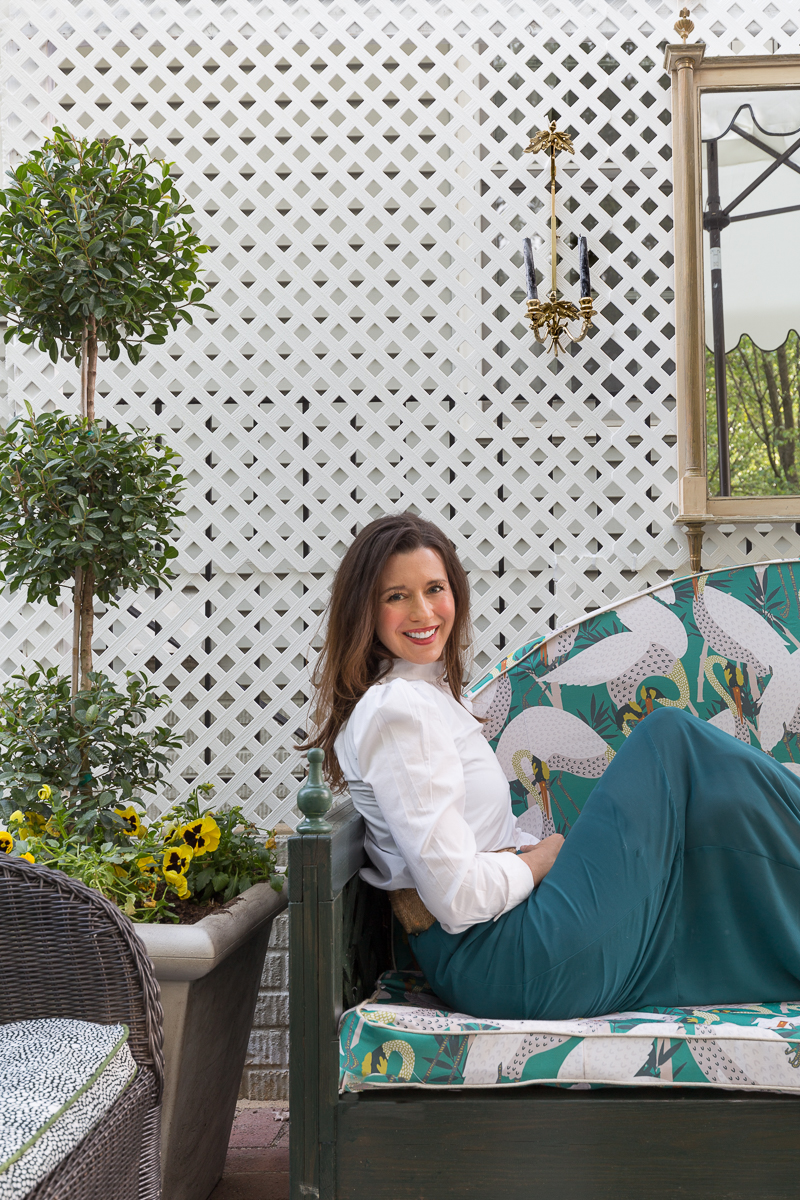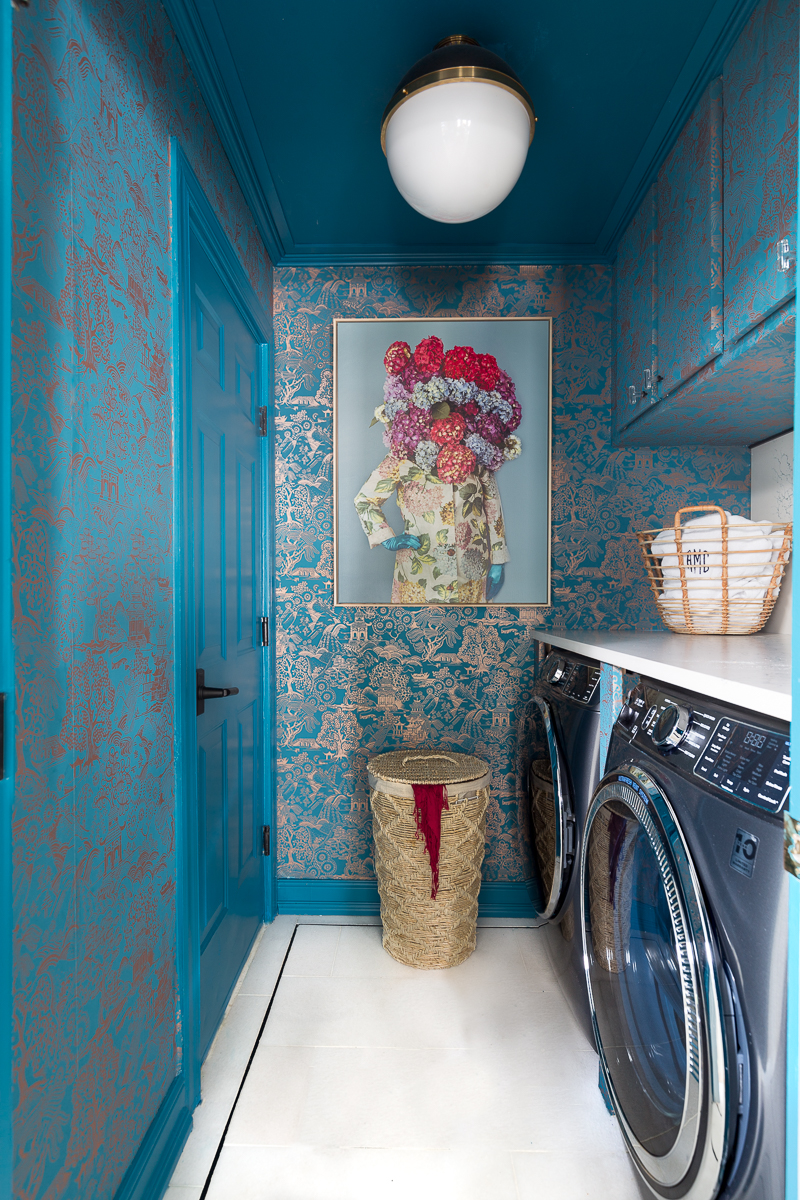 Do you like mixing patterns, colors, and eras?  Perfect!  Me too! I believe that design should be a fun and soulful representation of our lives.  As a military spouse, with thirteen moves in 19 years, my life has been anything but boring!  The same can be said about each of my interior designs.
My eclectic roots traced to can be our time spent living in England.  Here I religiously attended British furniture auctions to buy and resell pieces to my clients.  I quickly became inspired by the drama created when mixing eras.  While at these actions, it was reaffirmed to me that I was equally in love with a Georgian bow front dresser and an Atollo Mushroom table lamp.  In situ, I learned the real drama happens when you mix these two dissimilar eras in the same vignette in with proper scale and proportions.  
Armed with a daring soul and a love for color, pattern, and unique design, I unabashedly tackle room after room. I design both in our Northern Virginia home, and for local clients. I have a knack for mixing soulful finds with quality brands to create a sophisticated, curated, and glamorous home, with a touch of whimsy.
Other opportunities include: Fall 2019 and Fall 2021 One Room Challenge Featured Designer, 2021 BHG Style Maker, 2021 High Point Market Design Influencer's Tour, 2021 Spoonflower Ambassador, Ferguson Design Panel Member, 2021 LampsPlus Panel Design Member