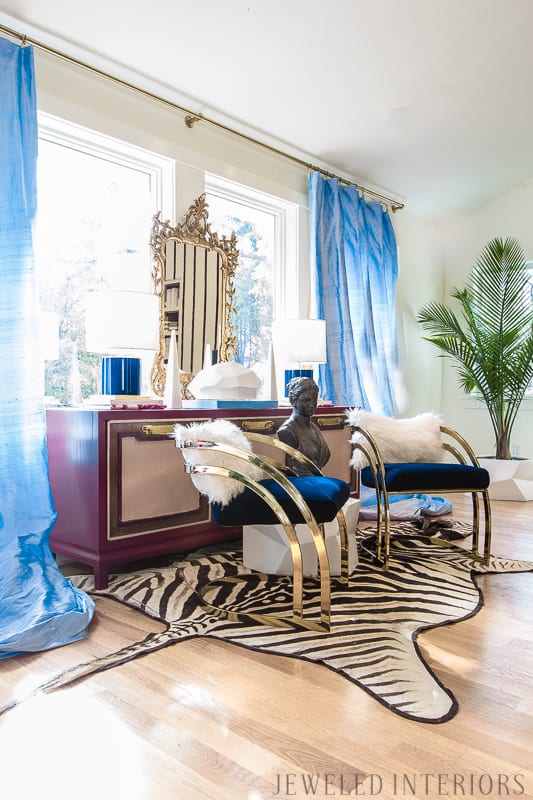 Sometimes even the best laid design plans don't quite work out as planned…sometimes they turn out even better. Check out how my antique mirror splurge caused me sleepless nights, but is well on it's way to being the antique mirror of my dreams.
So there I was in the Newport, Rhode Island antique store, minding my own business…when BAM! Out of no where I saw it. A Victorian (or is it Rococoan) mirror hanging on the wall. Why do these over-the-top, gold toned antiques keep speaking to me (see HERE for last week's ugly lamps post)? Perhaps it is due in part as my short stint as an amateur antique dealer? Maybe it is because of our vagabond lifestyle which moves all over the world? Regardless, my interest was piqued.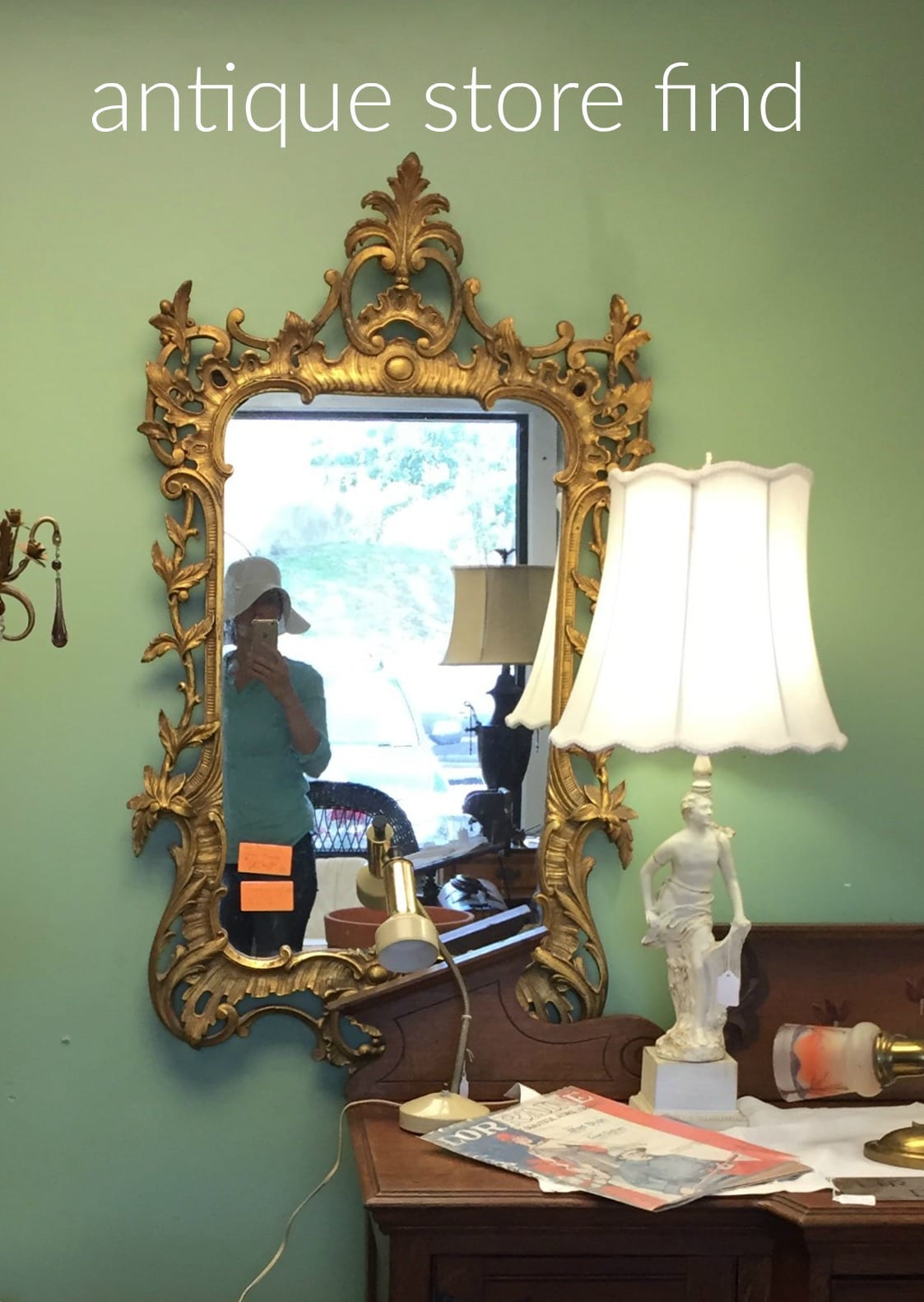 After 3 trips back to the scene of the crime I bought the stinkin' mirror. What a looker! But yep, I KNEW it would be too small. I had hoped my measurements were wrong, but with no return policy the mirror needed a new home in the room.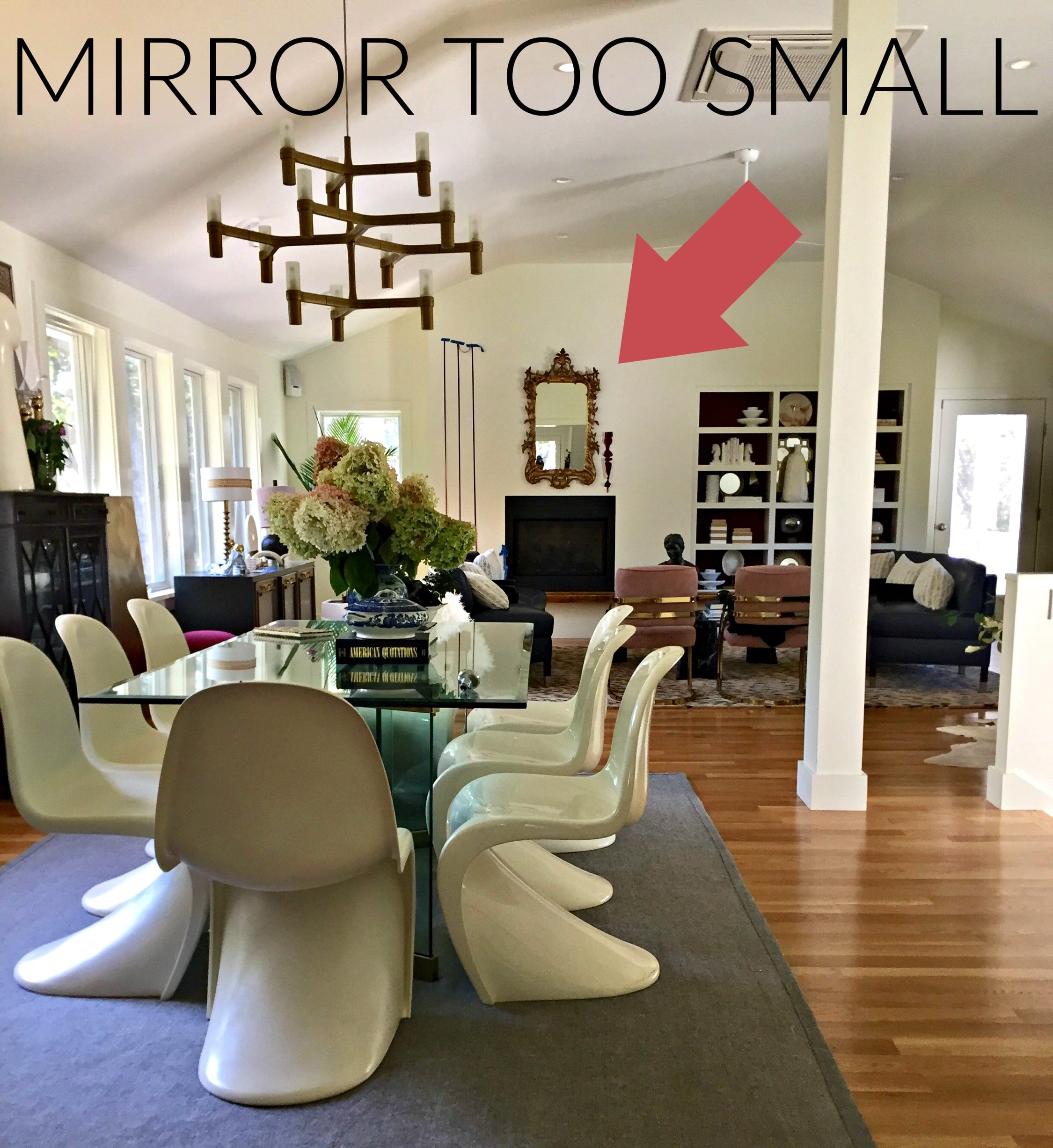 Time to put on my creative cap to tackle this antique mirror challenge
DRUM ROLL PLEASE……
I hung it in the middle of my expansive window. Surprised?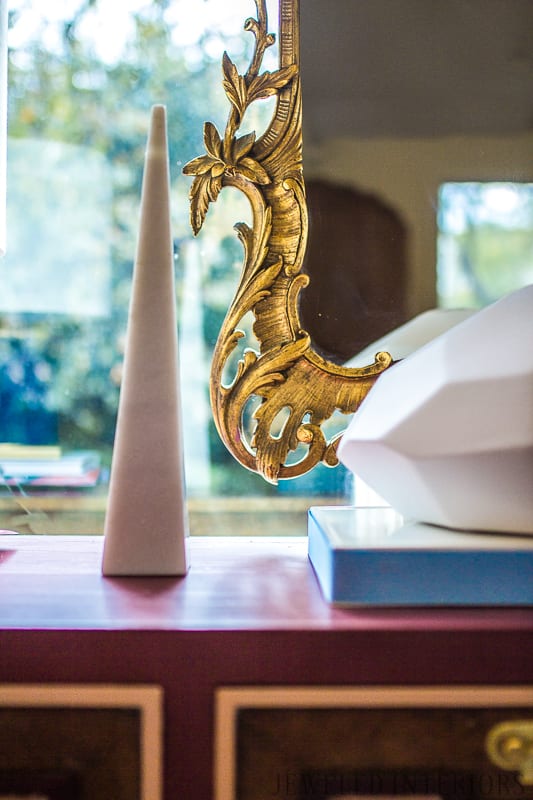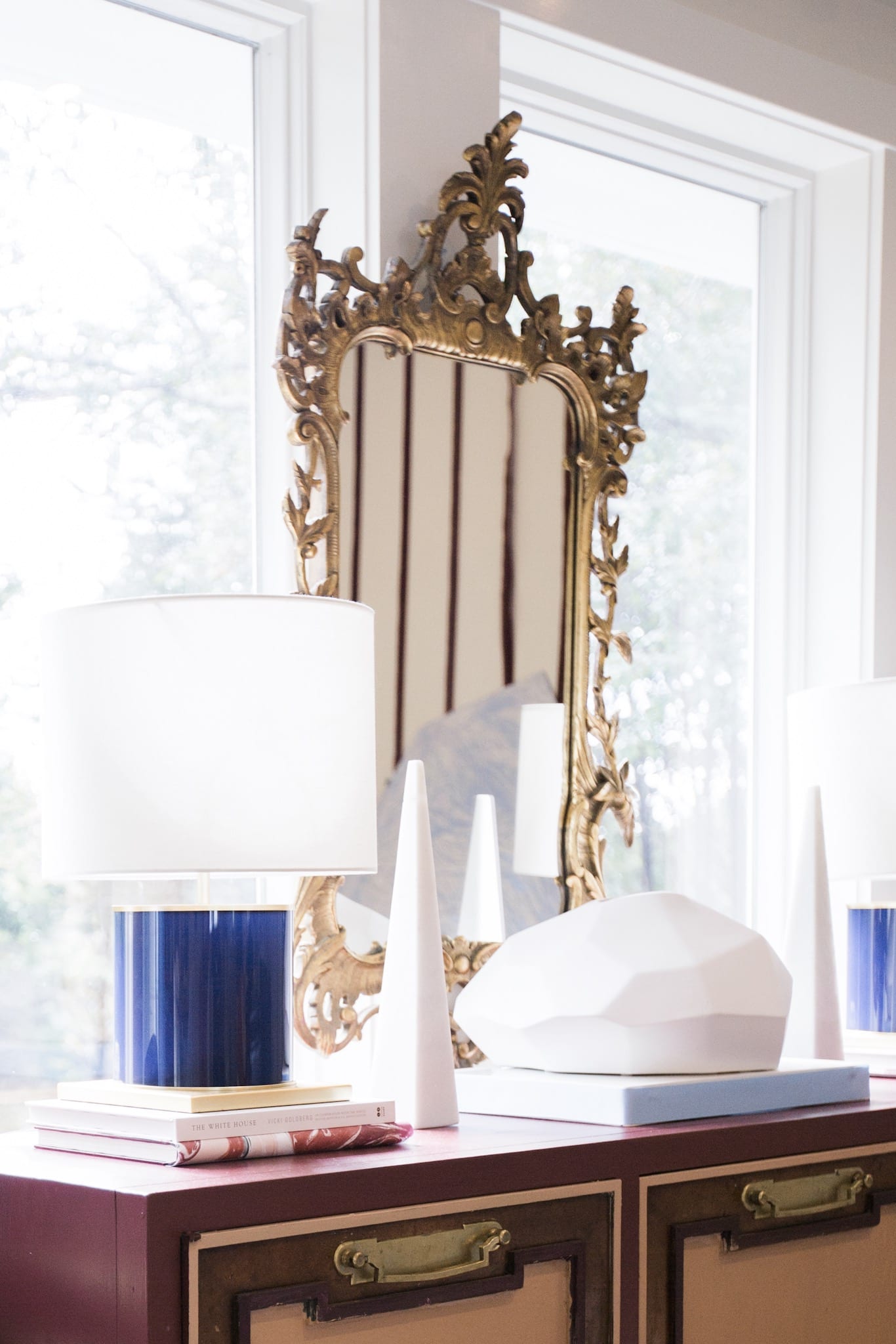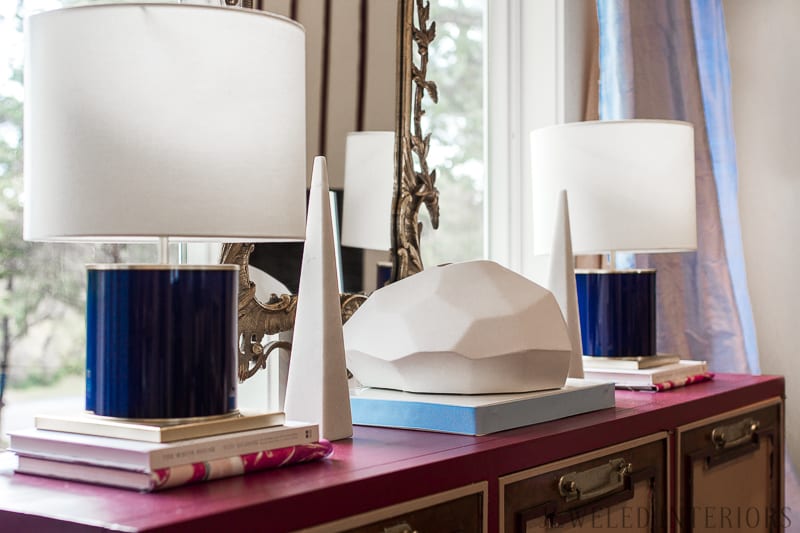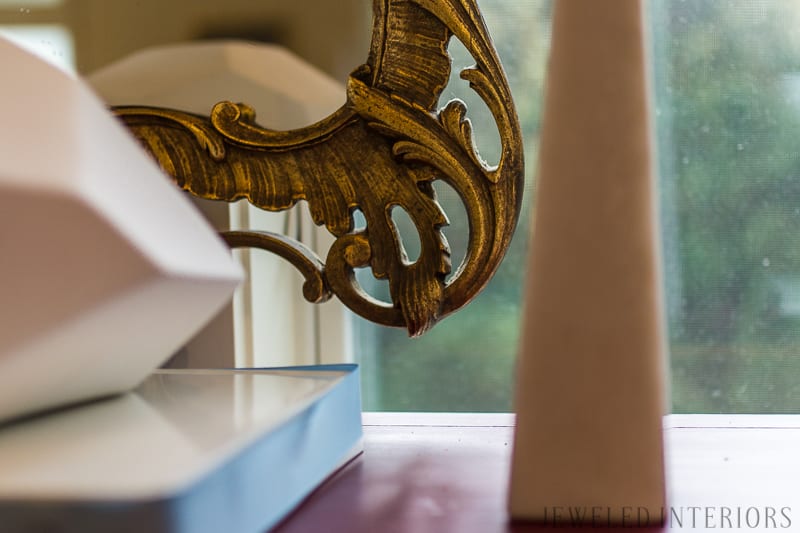 TWO REASONS WHY THIS ANTIQUE MIRROR WORKS HERE:
I have great lighting in the room. It isn't often that one has "light to spare" in a space.
It's a narrow mirror. Yep, that's why it didn't fit over my mantle 🙂
I needed a place with many clean lines to balance out the ornate gold mirror. As you can see, the furniture, accessories, and lamps fit the bill.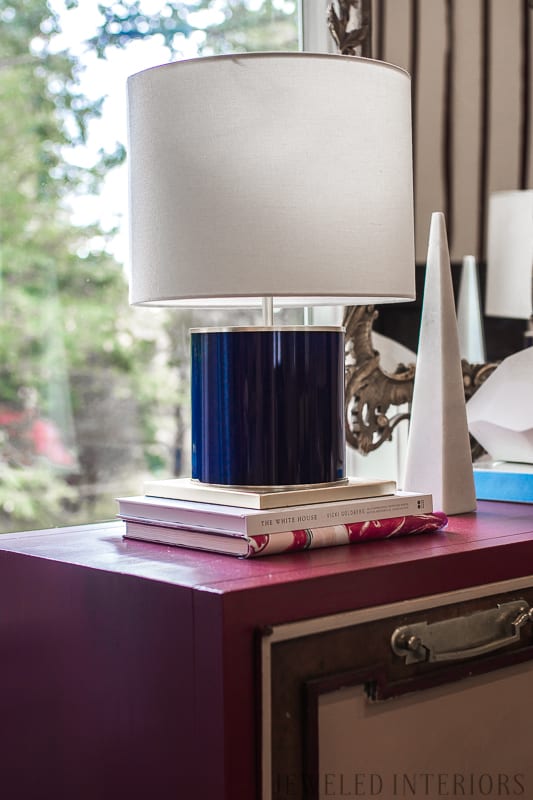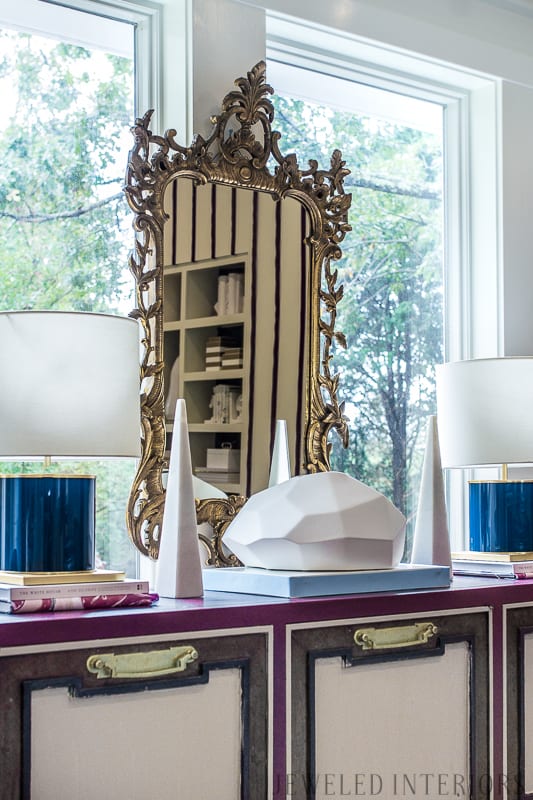 Kate Spade for the win on this lovely pair of perfectly preppy, yet timeless lamps. Just the pop of blue I needed to start to tie this space together.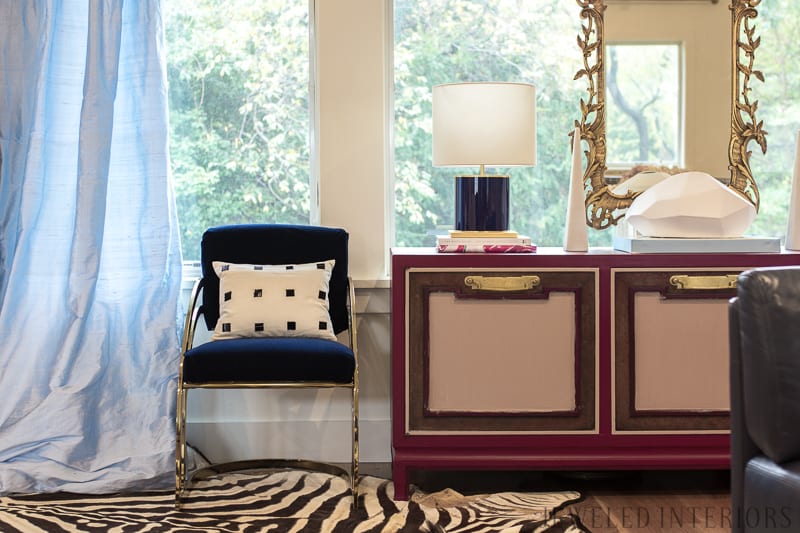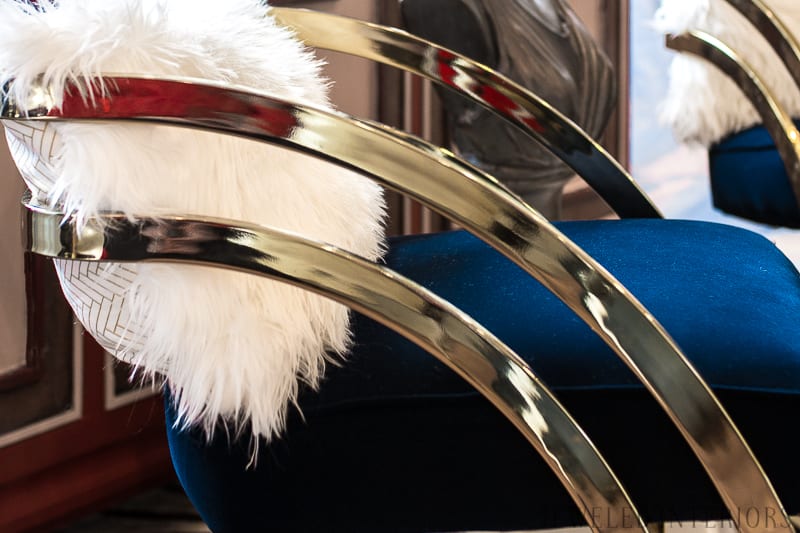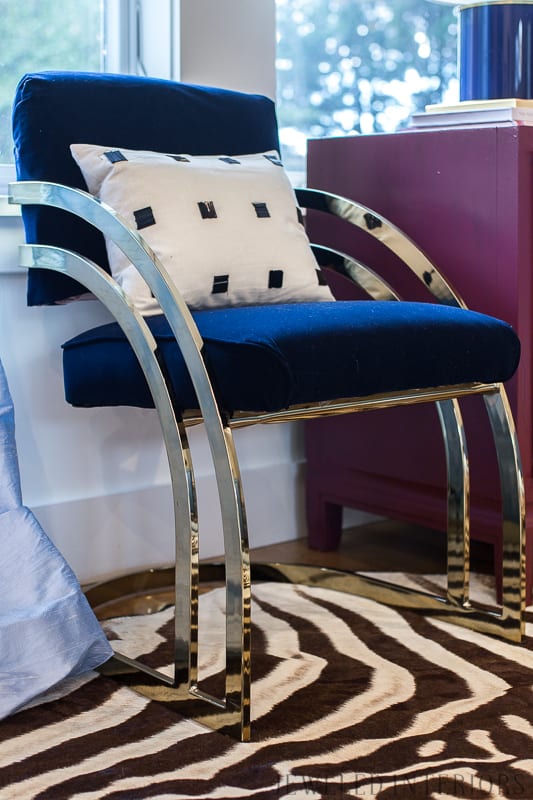 I have to admit that I have a crush on these Milo Baughman chairs. They had me at "double brass bands." I'm in the proccess of reupholstering this cheeky set of four 1985 chairs in a sultry navy velvet. I'm having a hard time deciding between the sheep skin vs Kelly Wearstler pillows.
Click HERE to see the original and less than attractive 80's mauve fabric. Or click HERE to read about the other chairs in the set that are currently sporting Burberry-like plaid.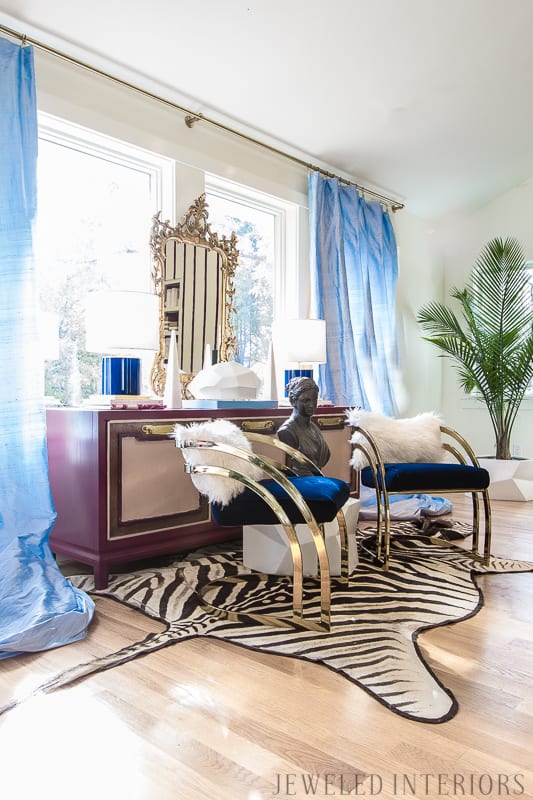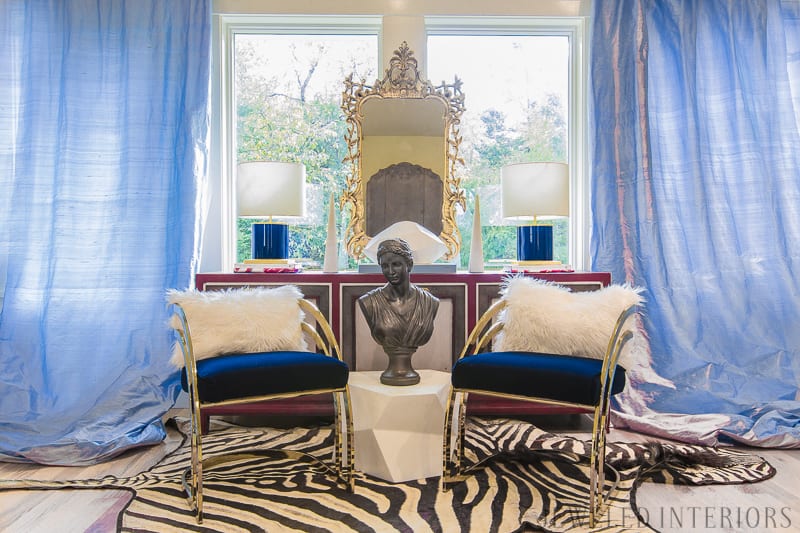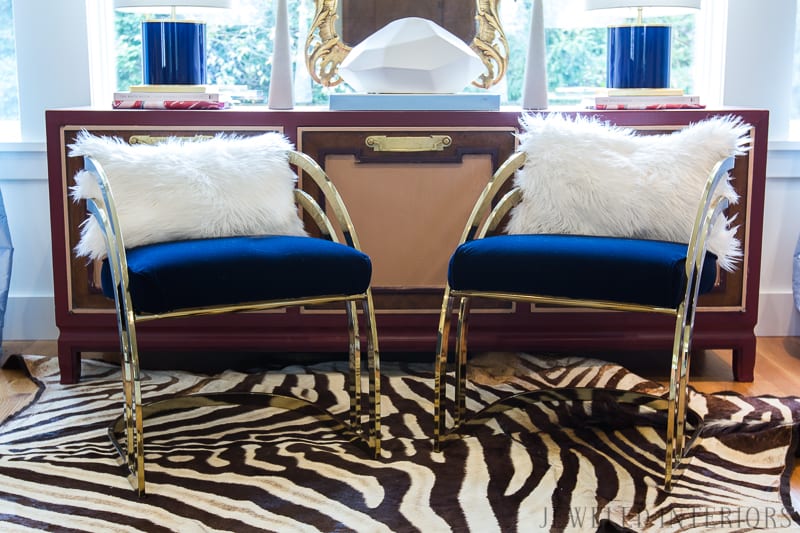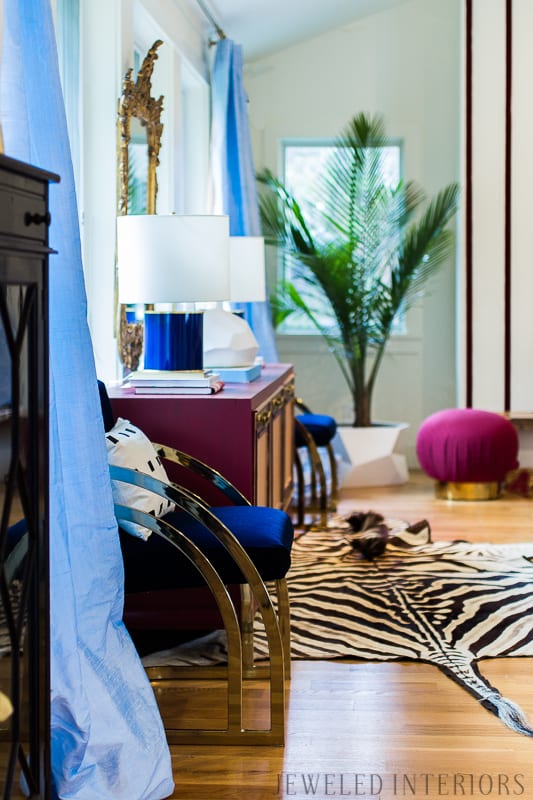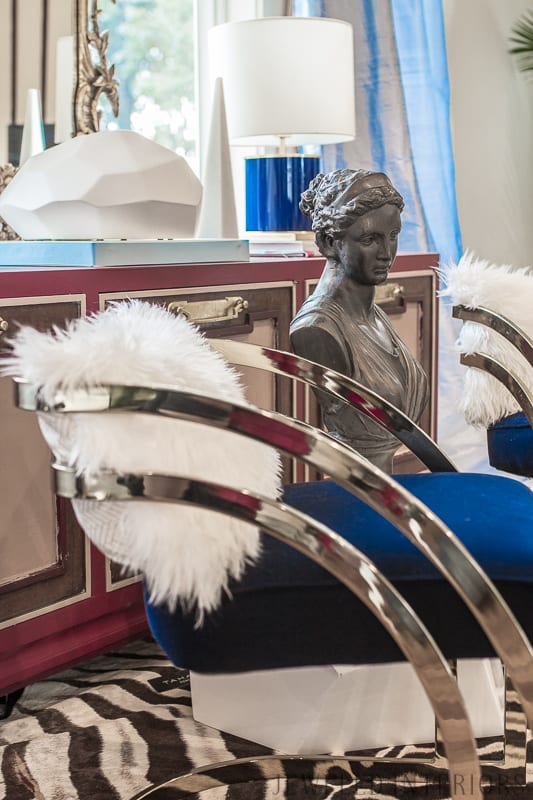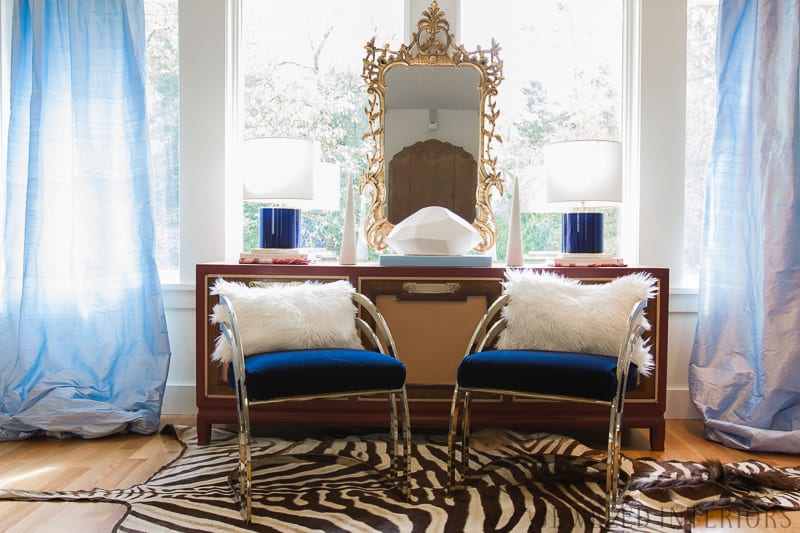 Can't find the perfect antique mirror? Perhaps it's time to consider antique styled options. Pros: more sturdy and no need to worry about bug infestations 🙂 Cons: You really can't beat the patina of an actual antique mirror.
Here are some antique-like mirrors that I found quite lovely (especially if paired with sexy 80's chairs and a zebra rug :).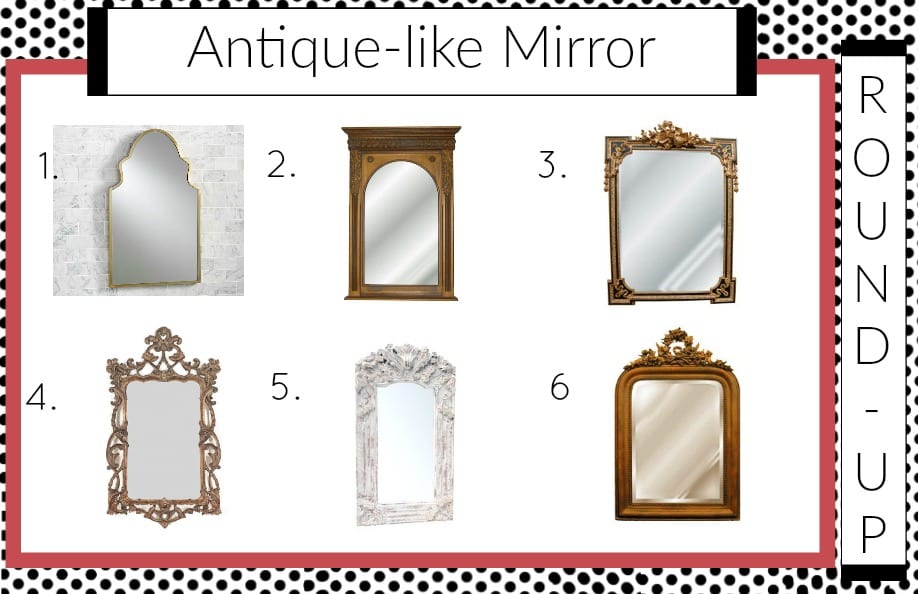 Once again, I want to give a huge thanks to Linda from Calling it home. She is the brain child behind the ORC. Thanks to her, we get to enjoy all the fun happenings on her blog. Click HERE to see more fun!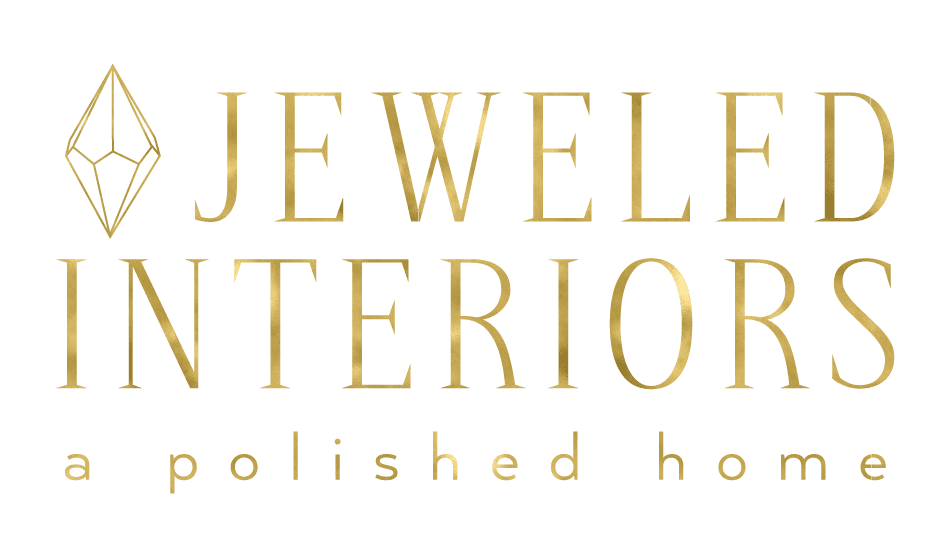 Questions? Comments? I would love to hear from you. Please feel free to leave me a message below.
-xoxo Jewel