The kitchen in this rental is hands down the nicest we have ever had. I want to spend my time this week pulling together all of the final details to make this space into a curated, yet polished, design. Check out the before pics and my plan.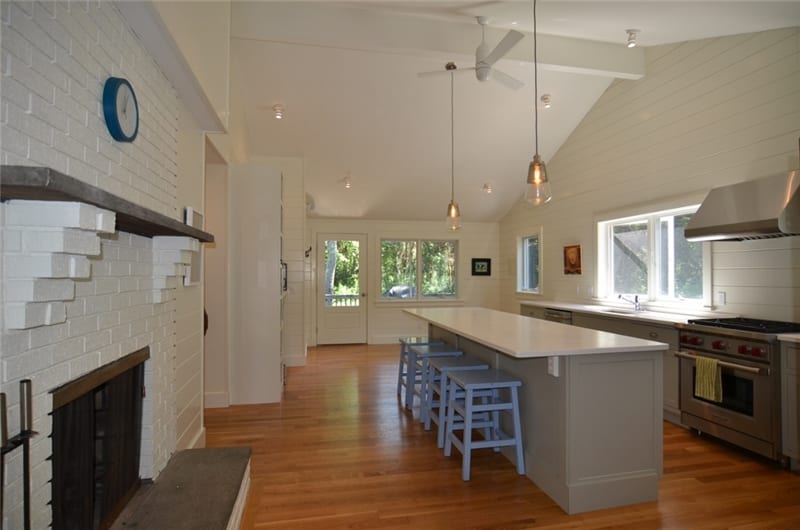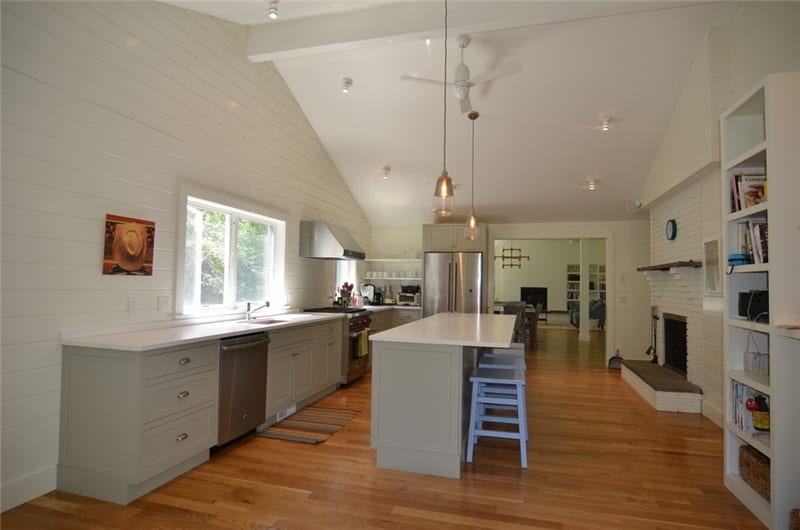 Source for Images: For personal security reasons please contact me for the source.
This is what the house looked like the day we moved in (7 months ago).  Not bad, eh?  Look at that ceiling!  Check out the island!  A fireplace AND built-ins! Oh and…you have me at high-end appliances.  Yep, it is hard to believe that this dream kitchen is a rental.  Yet, for a blissful ten months this is the hub of our very own temporary home.
You can see here hints of what I have already started to work on in this space.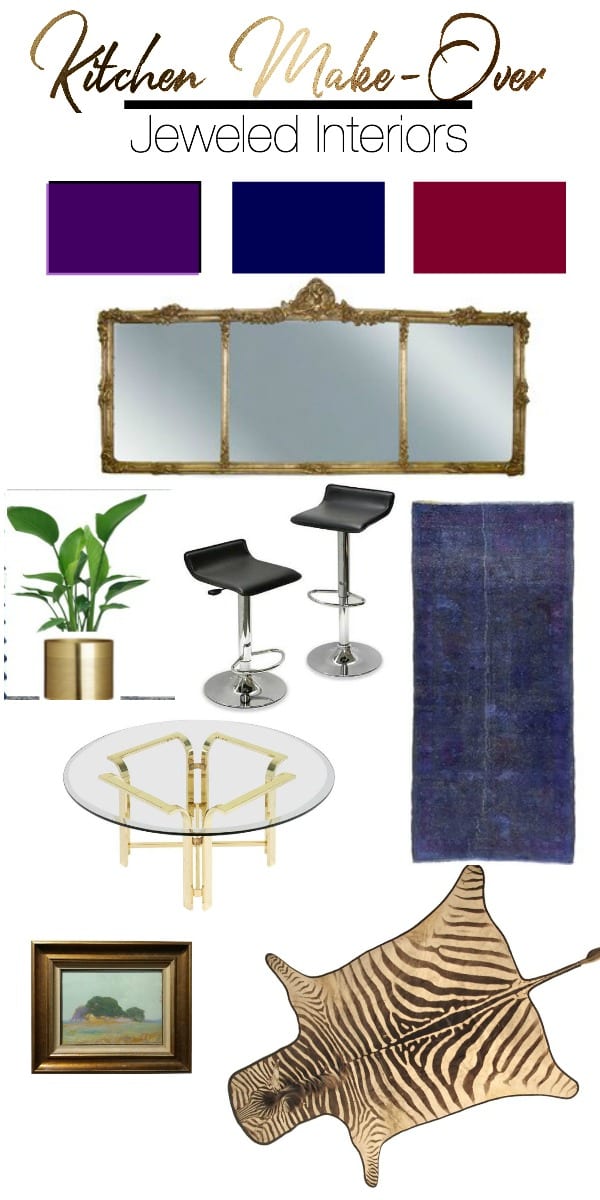 Here's the deal…it's a brand new kitchen folks.  I don't need (or really have permission) to do all that much to it.  The trick will be to take the accessories I already have (or can procure off of craigslist or local fabric and antique shops) and tie it together in a beautiful, curated, yet polished look.
Here is the vibe I'm hoping to obtain. I'm going to take the next week or two to try to finish pulling it all together.  The only variable that I'm not quite certain about is the color scheme.  I generally prefer bold, vibrant colors, but I don't want to do it at the expense of the curated and gathered look.
Can you picture me pouring over paint and fabric samples?  Can you imagine me pulling out the sewing machine and canvases?  Can you see me eying beautiful tulips from the grocery store and vintage art at the thrift store?  Well, I know that is exactly what I'm going to need to do to make this reveal happen.
Wish me luck my friends!
 XOXO- Jewel