Man, you guys!  Moving is hard work! You might think we would have figured that by now…on our 13th move.  Here's the deal though: As we get older we acquire more junk (that's arguably bad) and kids (that's unarguably good). So after an epic move, with the worst movers to date, we find ourselves thrilled to be sitting in our box filled new home, happy dancing to be here, and reminding our kids that "WE CAN DO HARD THINGS".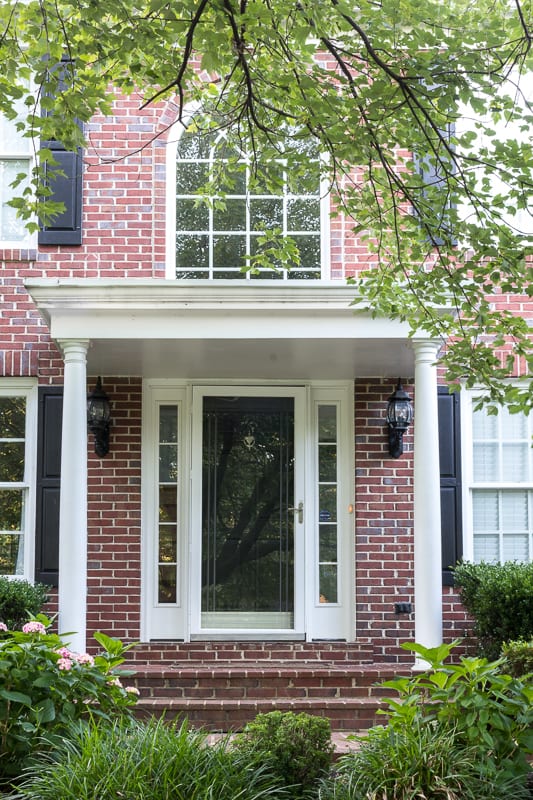 Now, when I say "new home" I should clarify.  This is actually our old home that we use to live in five years ago.  This is the home that we spent two years raising our babies in.  It is this house that we bought as a nasty foreclosure (at the bottom of the market mind you) in our favorite neighborhood.  This is the place that we may just hang on to for the rest of our lives…and we love this memory filled abode.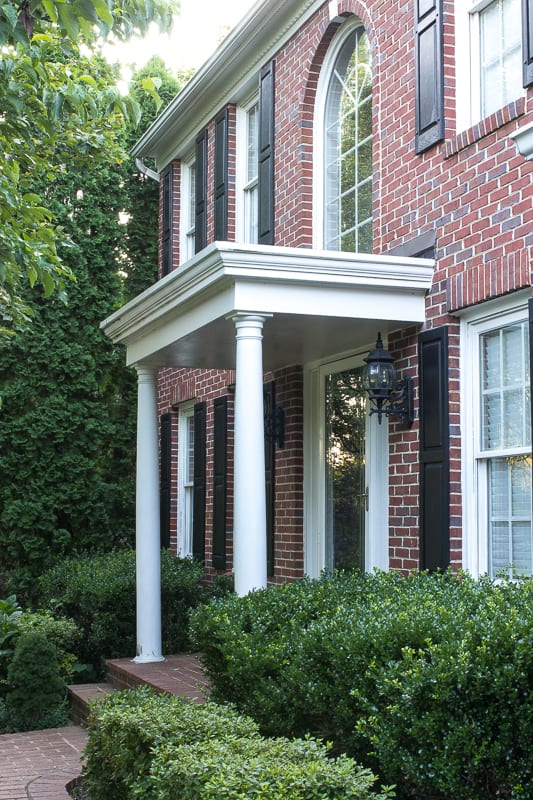 While our renters took incredible care of our home, it's still an older house crying out for some fixin' up.  As you tour these before pics look at the potential here.  Can you picture this home with updates and a good ol' spit shine?  I sure can and I'm excited to get started!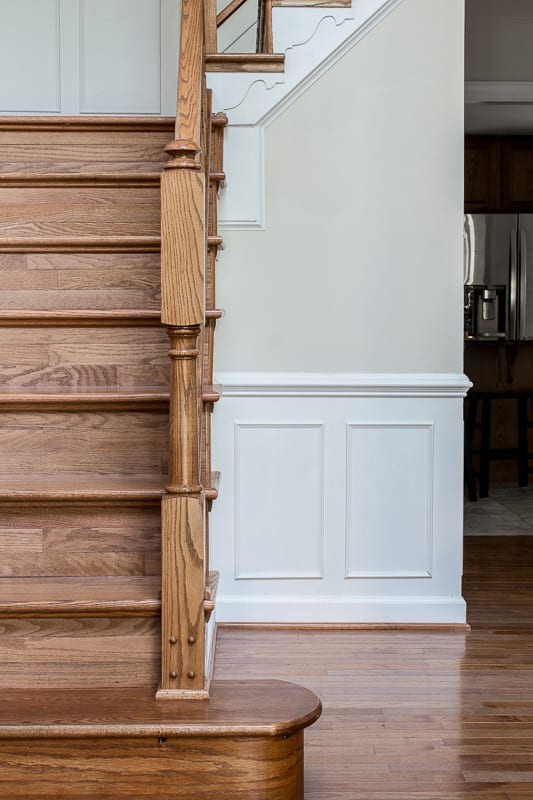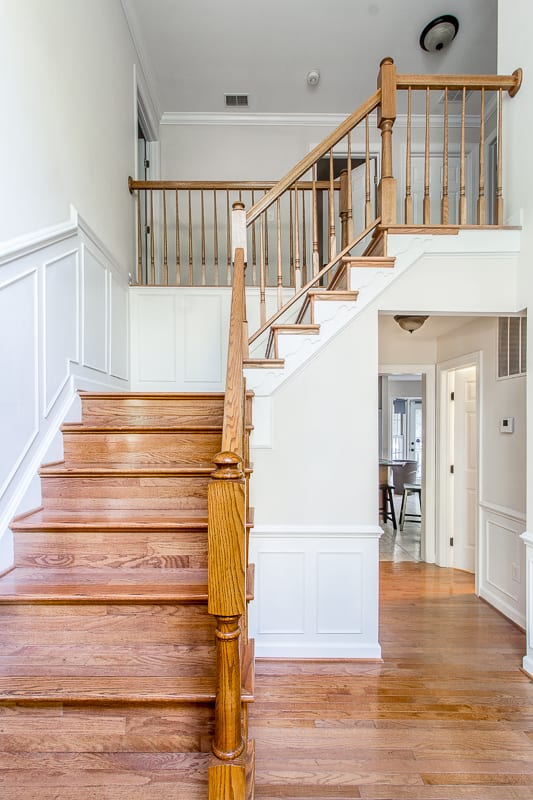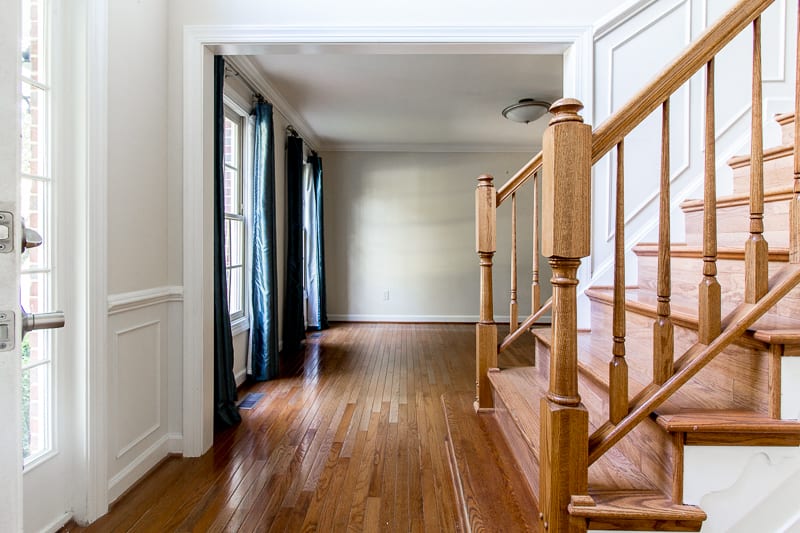 This room officially belongs to my husband.  That may sound funny, but he has told me that I can have the rest of the house if he can lay claim to this office.  Sounds like generous trade, and I am certainly not going to quibble over the details.  Having said that, a new chandelier and perhaps a fresh coat of paint in the bookcases could really make this space pop.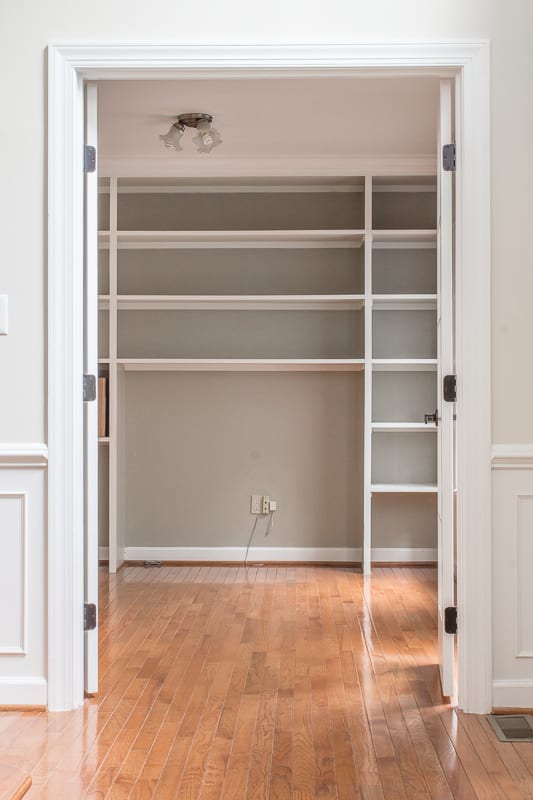 I am excited to have a formal living space again(aka: the last bastion of cleanliness when the rest of the housework gets away from me).  I just snagged a killer $20 coffee table and now I need to grab a new sofa (maybe some fringe) to go with it!  Wallpaper, paint, molding and trim…so many options!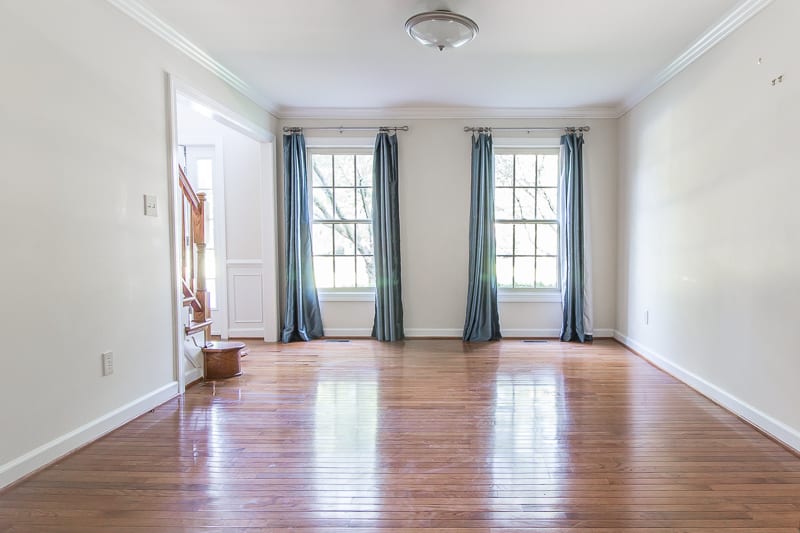 Since moving here I have purchased a new rug and a set for four MCM brass chairs…So much potential.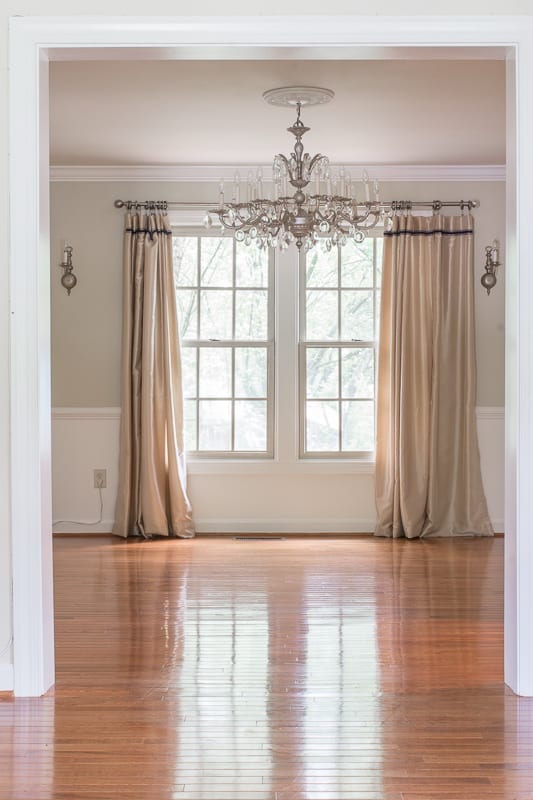 Oh boy…Where to start.  This room needs help in a bad way, but I don't want to rush into it.  I want to see how the rest of the house comes together and really simmer on this space.  Perhaps I will tackle this and the living room for the Spring 2019 One Room Challenge?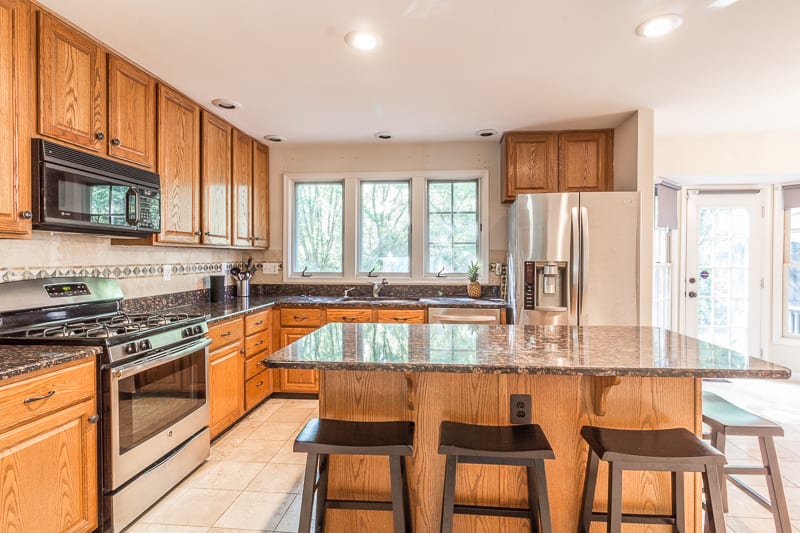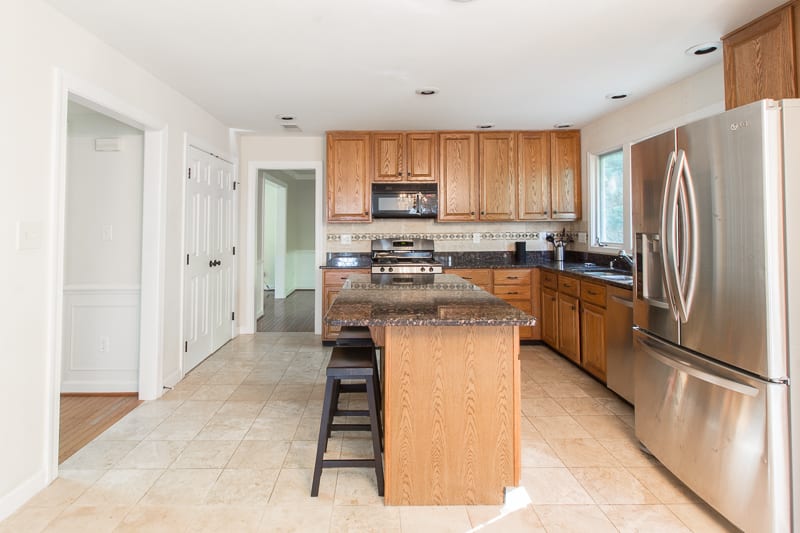 There are a few things  I really love about this room.  The skylights are wonderful, the fireplace is nice, and the access to the sunroom provides so much potential.  The carpet on the other hand, is not as fab. We need to decide how much we want to invest on it's replacement.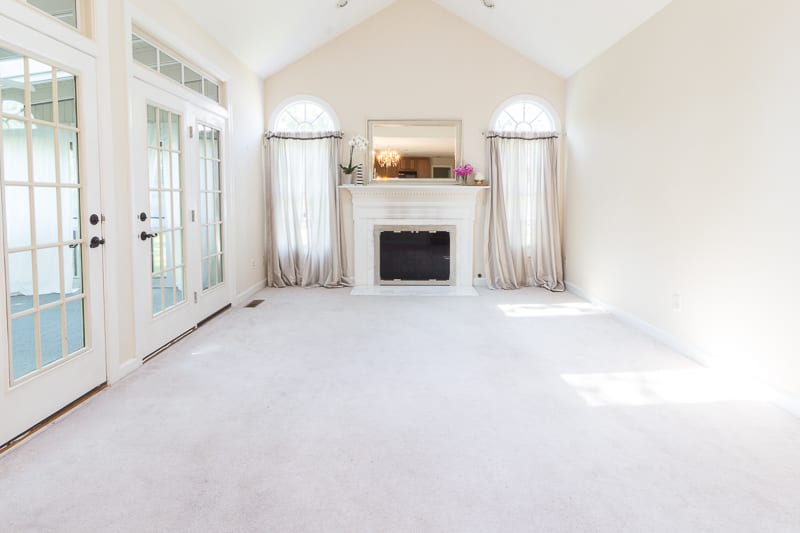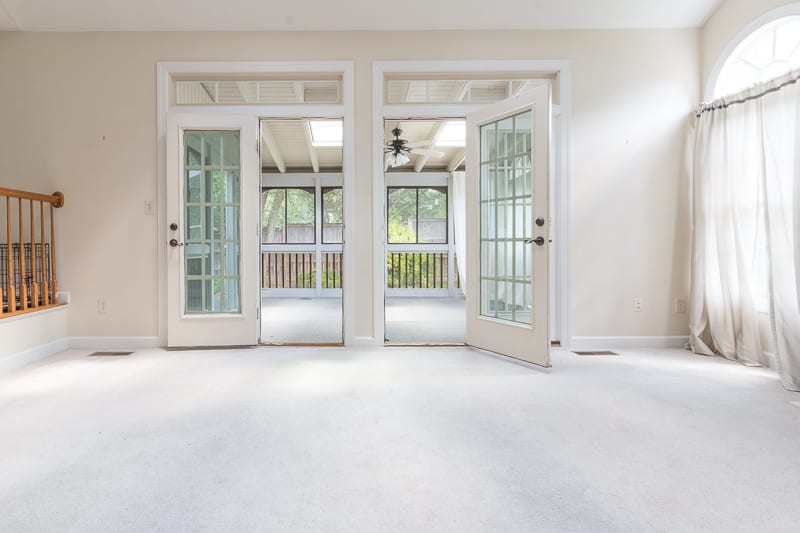 In the short term the carpet needs to be ripped out.  In the long run we could take down the French doors and convert this space into extra living room square footage.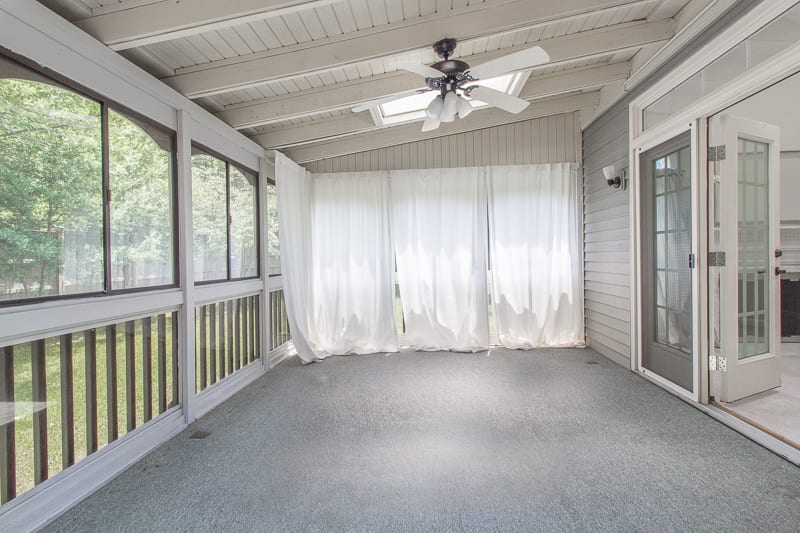 In addition to serving as a space to wash our endless piles of clothes, this smallish space doubles as a mud room.  I will need to think through a better plan for this room (or the adjacent garage space) before the winter months hit.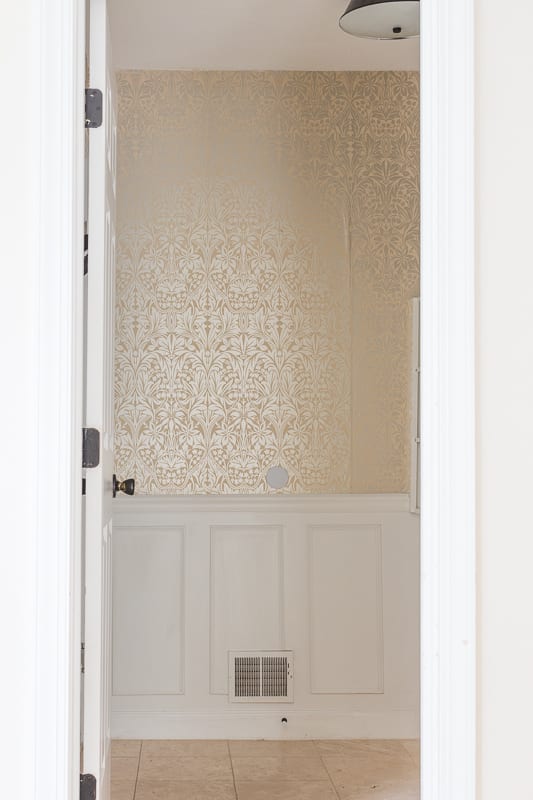 I'm thankful to have hardwoods, even if they are skinny 90's planks (desperately in need of refinishing).  The kitchen floor, however, will need to be replaced.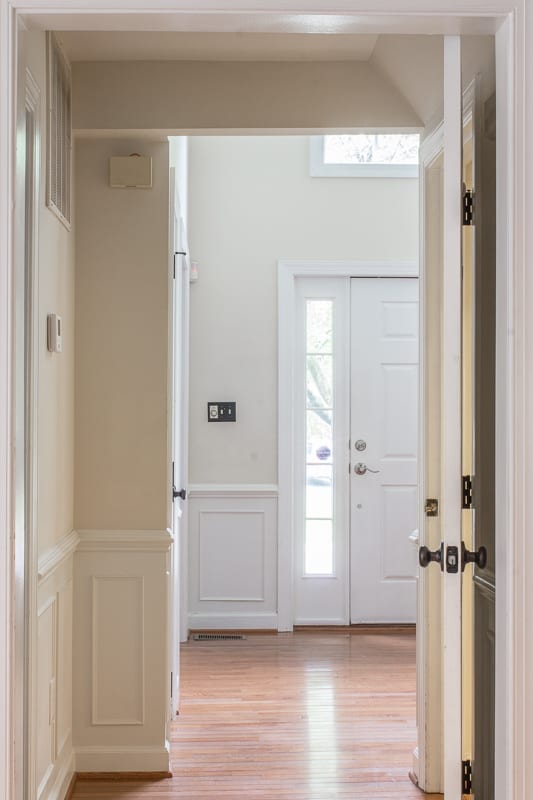 While we loved our New England rental, I am thankful to have a more spacious master bed and bath this assignment,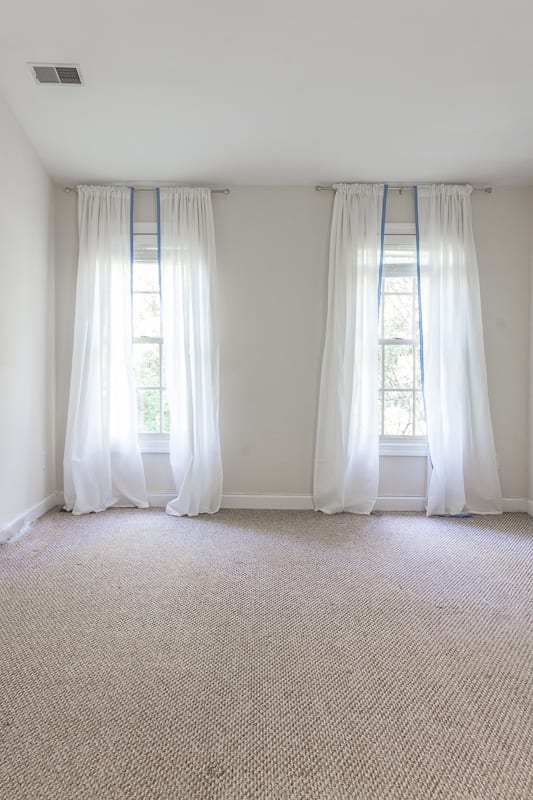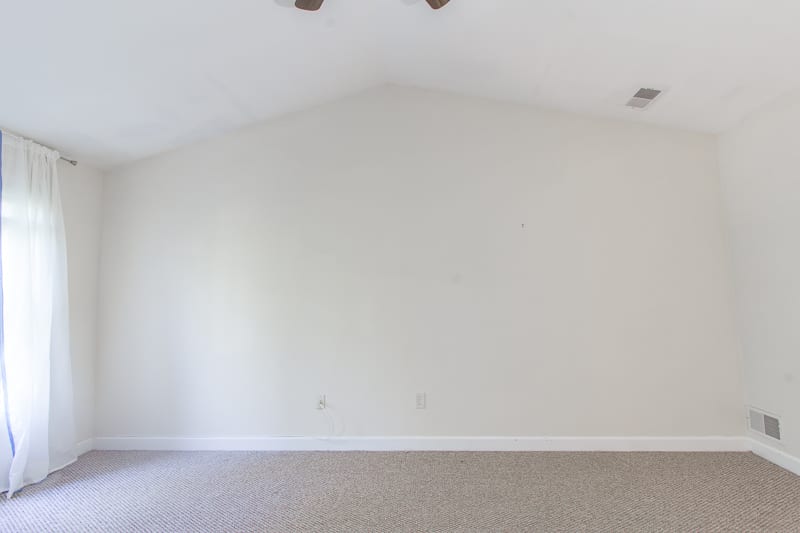 We remodeled this bathroom 5 years ago right before we moved. I was happy to arrive back to the home and still like MOST of our remodeling choices. While there is potential to update the countertops, shower surround, window coverings, cabinet colors, and hardware…I still love the marble ?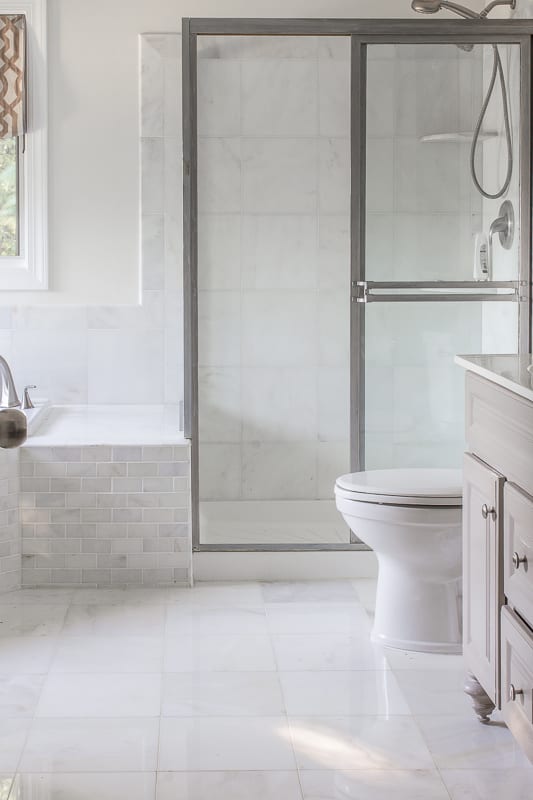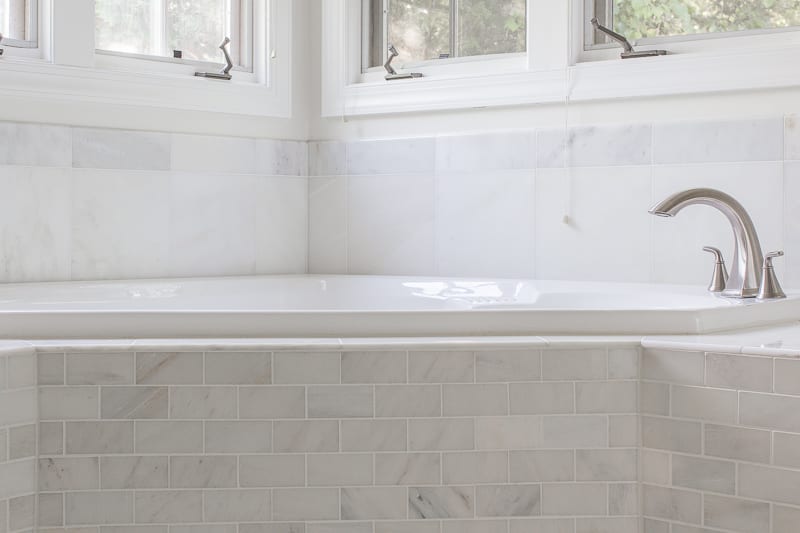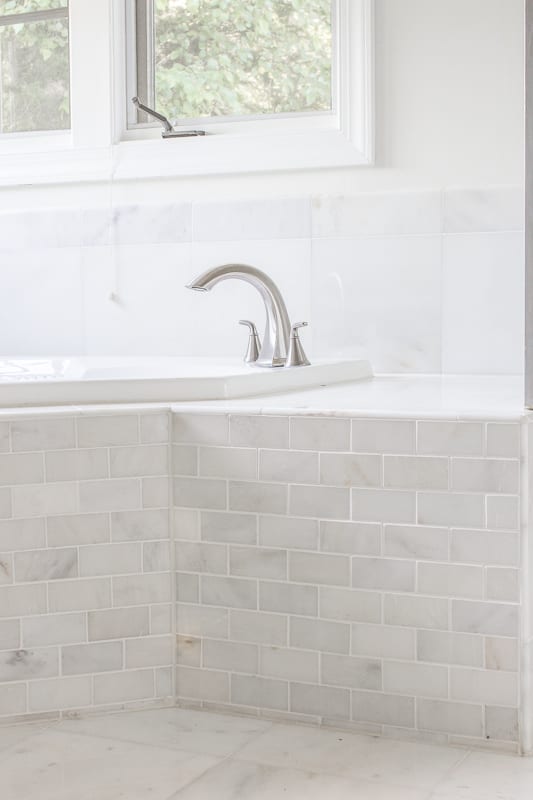 This, the smallest of the bedrooms, will belong to my son.  We have an endless supply of jet and airplane pictures that very well make find a home in this space.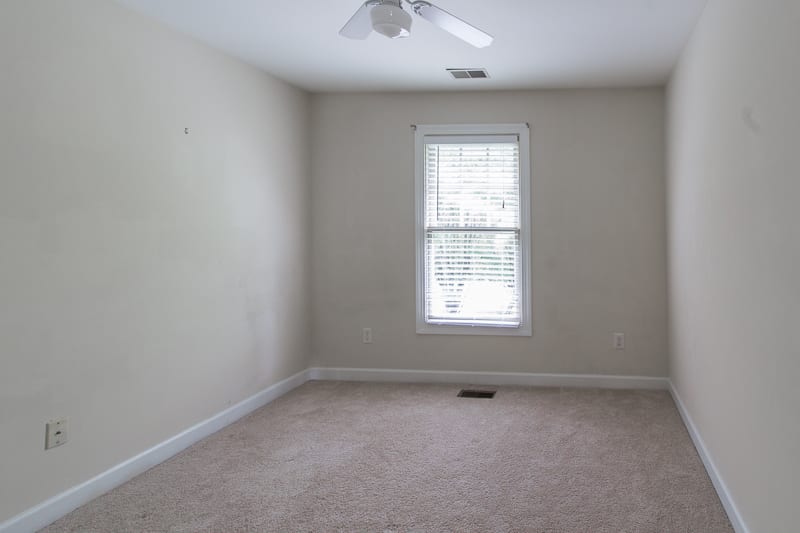 As promised to my daughter, this bedroom will be the first in the entire house to receive a make-over.  She is calling for a preppy, fun, but glamorous room…What a good girl 🙂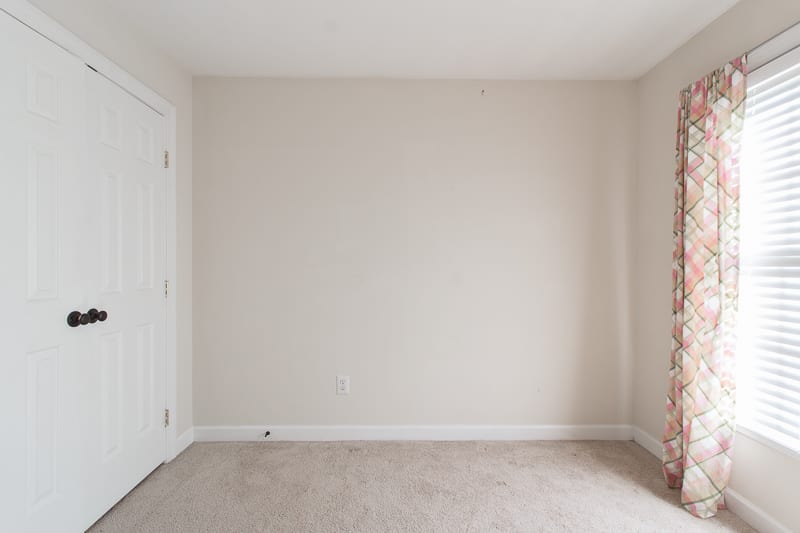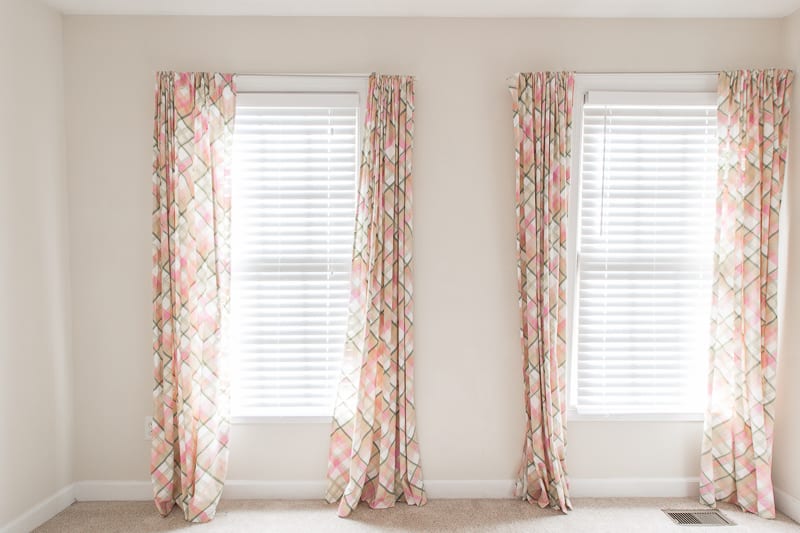 Two of our children will share this room, so some creative space saving design hacks are in order.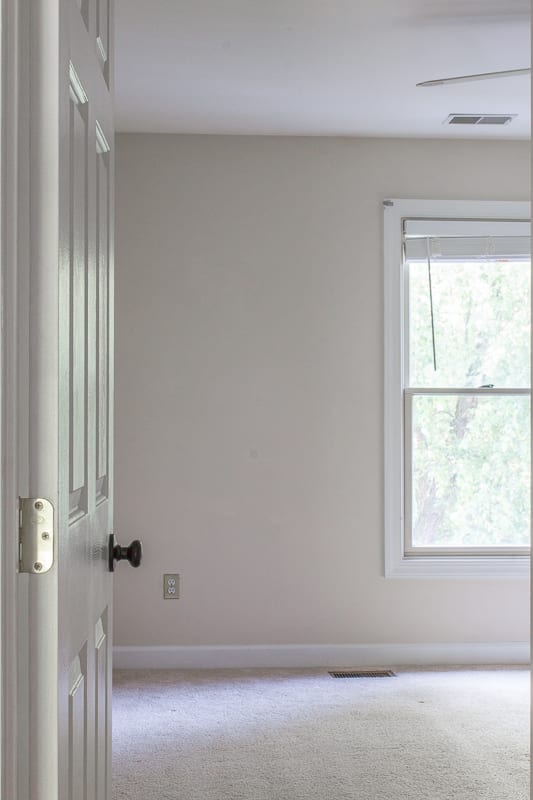 This area is much less glamorous, but so functional for our family.  It will be the last to benefit from any make-over love.
Ok… Now that I have a starting point I'm excited to take what I have and mix it with some new treasures.  My mind is spinning with potential ideas so let the fun begin!