Welcome to my home for lunch! I'm so glad that you were able to stop by and spend some time. What's that friend? How did I do that wall? Where did I get that antique mirror? Why did I choose that art? So many questions! Come have a seat, and I will give you all the nitty-gritty deets.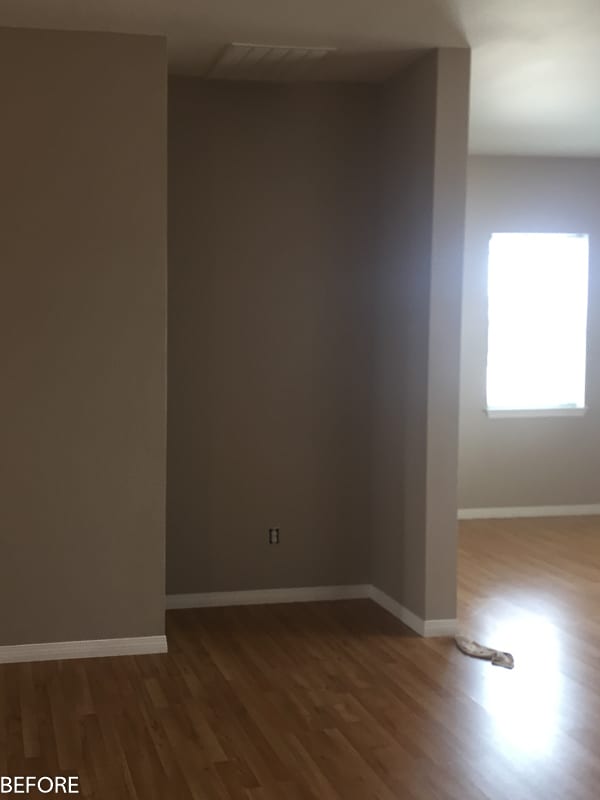 This little nook off of my dining room area was a fun design challenge. I had to find just the perfect sized piece.  Luckily, I am a borderline hoarder 🙂 and already had it.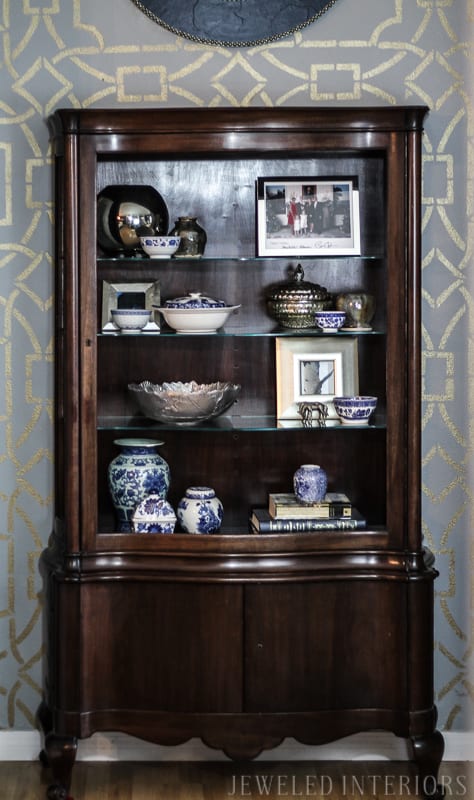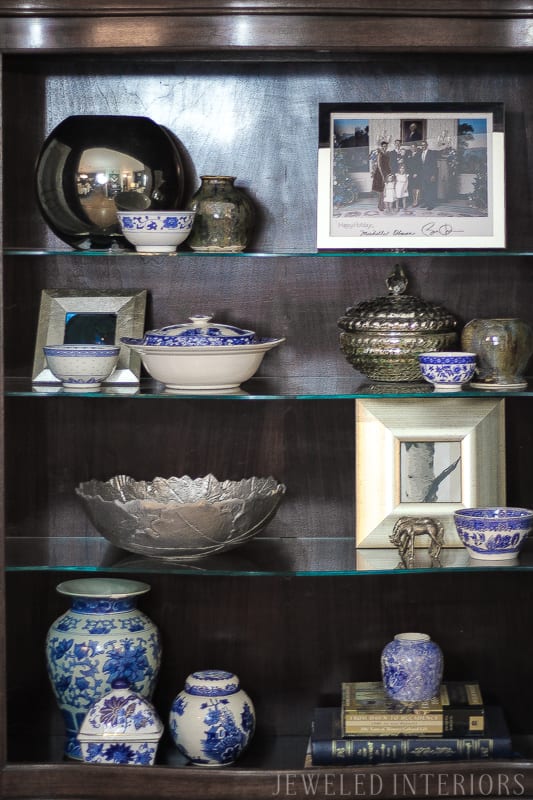 I picked up this serpentine-front antique piece from our time in England.  Because I have design ADD, I rotate out the display items regularly.  At the moment I have concocted an eclectic mix of modern silver accessories and traditional blue and white patterned china.
The wall was stenciled in Contempo Trellis Wall Stencil. Since I have textured walls, this was a time intensive bear to paint (to the tune of 2.5 days)…but I have zero regrets!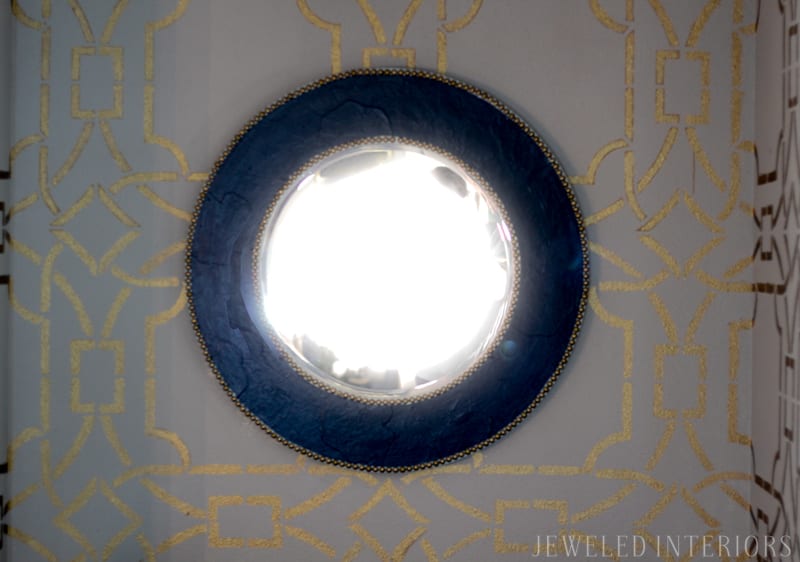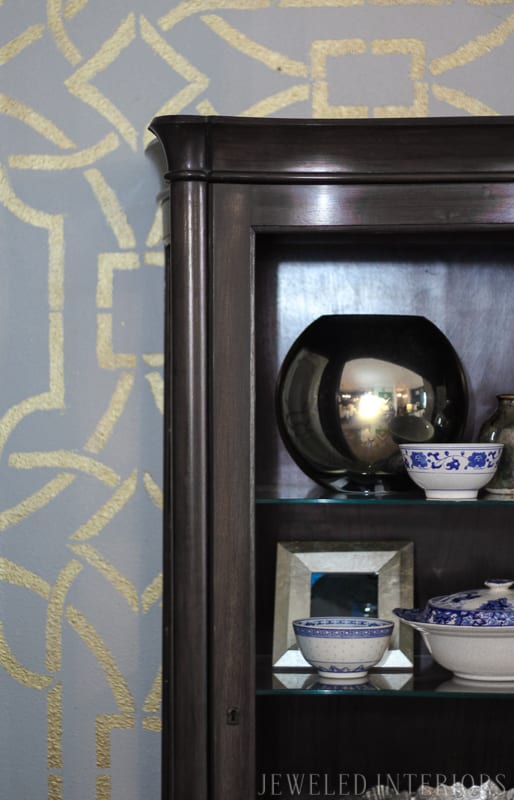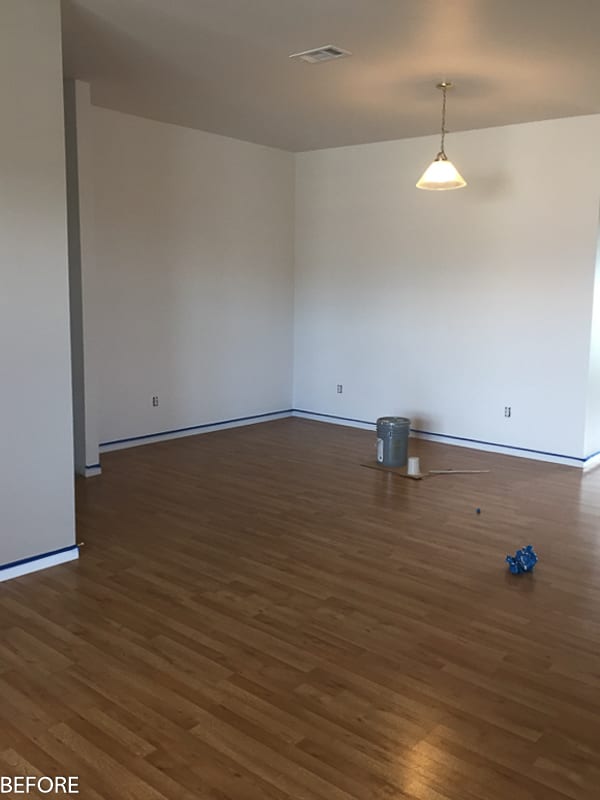 Ahhh…An empty room is like a blank canvas full of potential!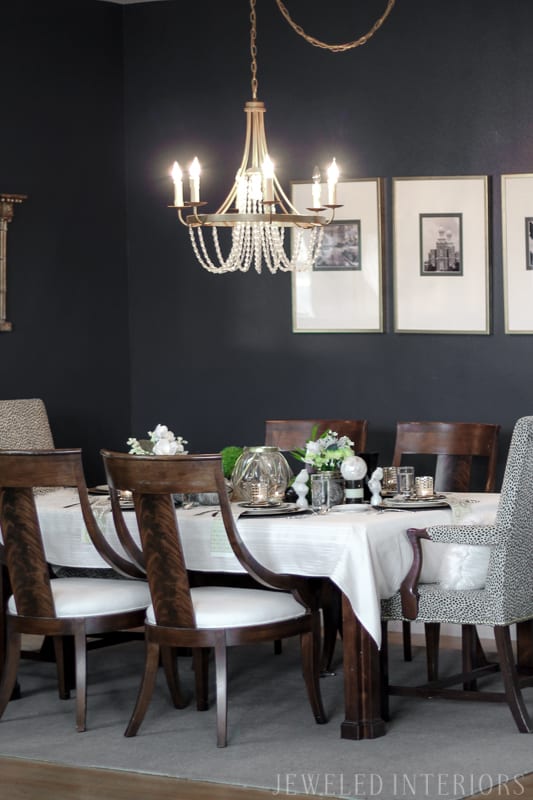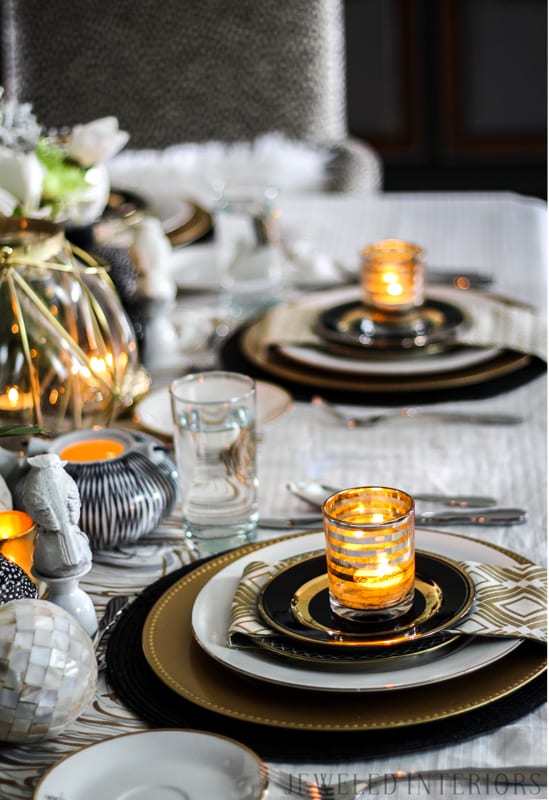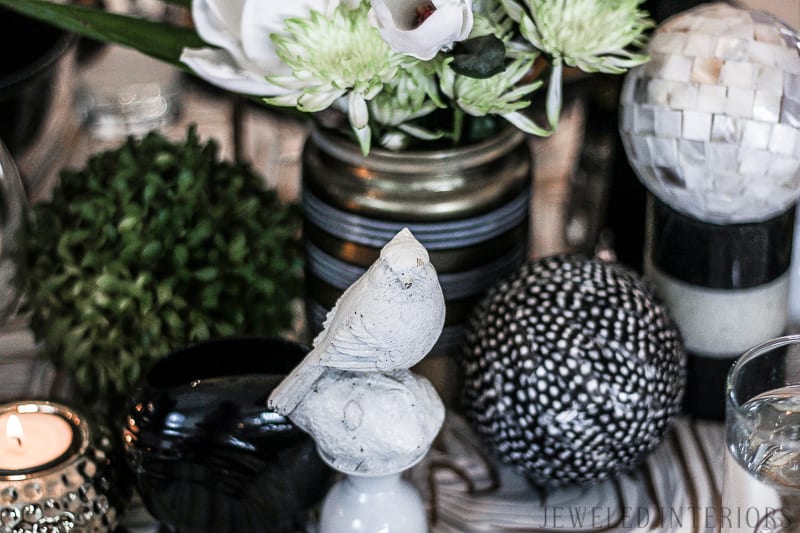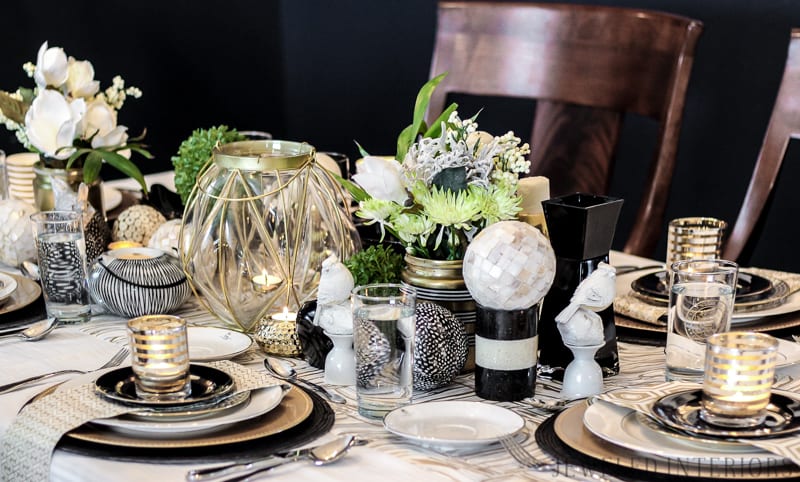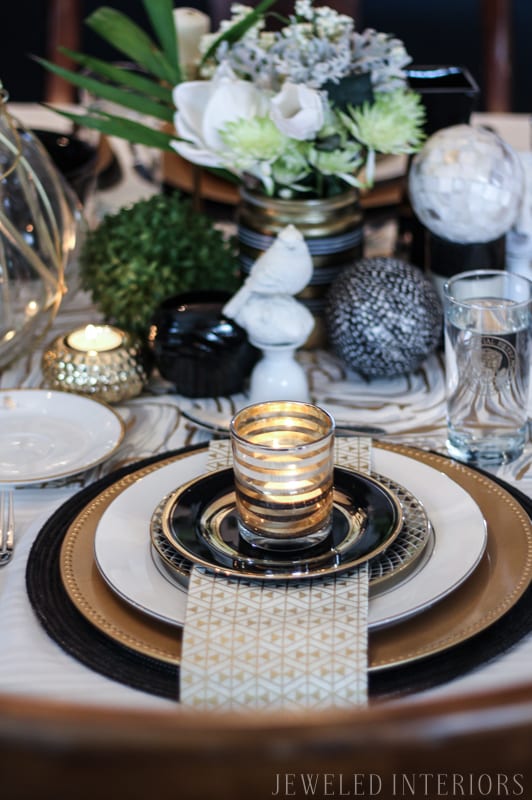 Dark, inky walls set a dramatic backdrop for arm chairs upholstered in a lovely Dalmatian print.
To continue the drama, I set the table with high contrast accessories. Many of these beauties, including brass candle sticks, were purchased at the local thrift store. Other items were scored at the dollar store. Who said that lookin' good has to cost a fortune?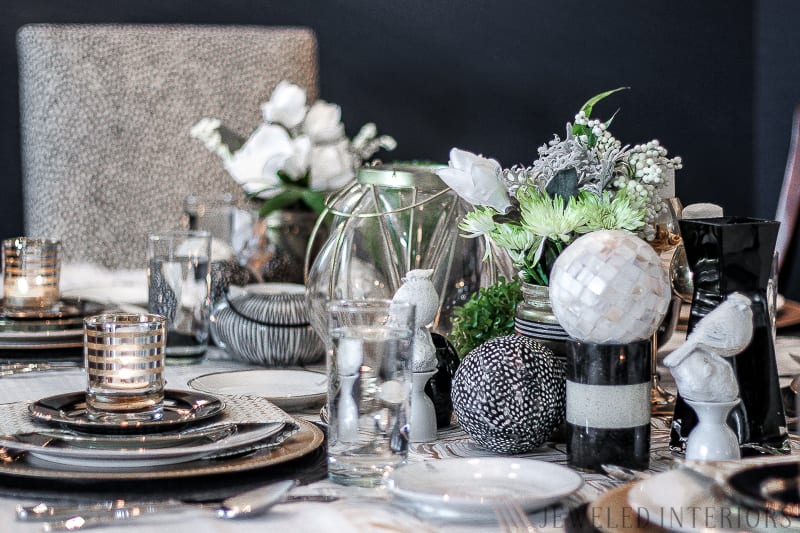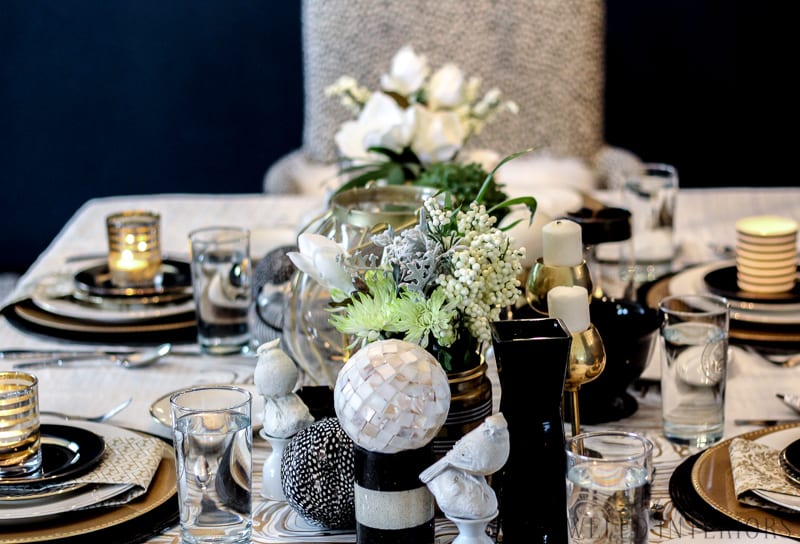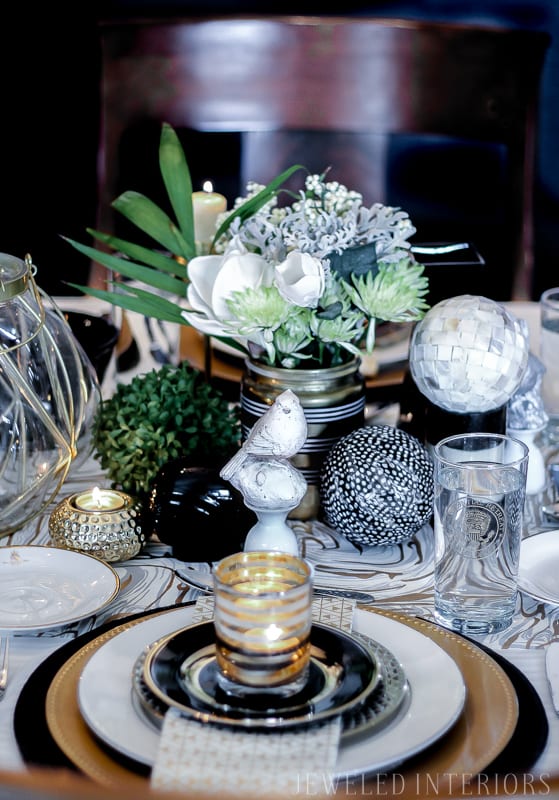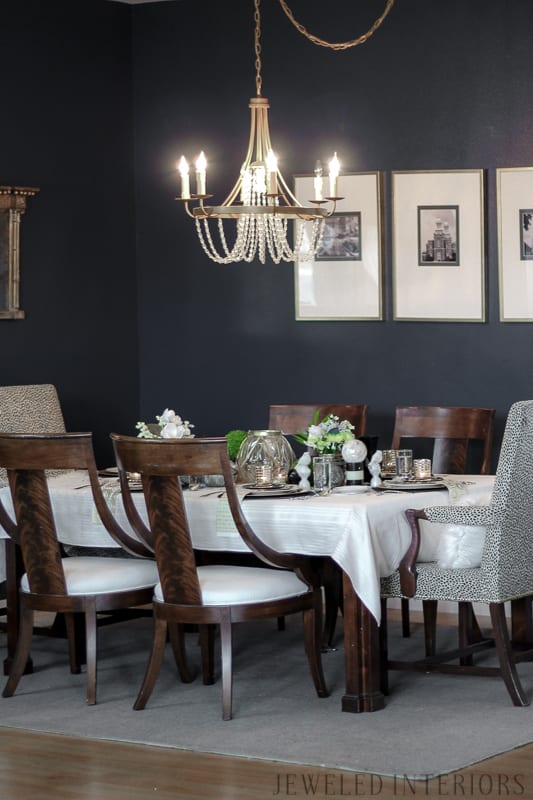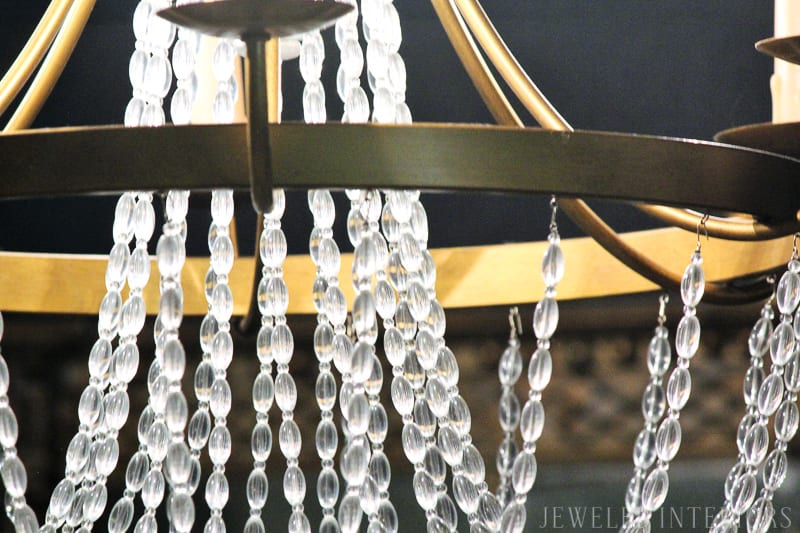 You can see in the "before" picture of the dining room that the original chandelier couldn't have been much more "builder's grade." Even though this home was a rental, a lighting upgrade was in order.
I knew whichever fixture I chose, it had to be large enough to hold its own visual weight with a large table and tall ceilings. I went with this empire-style beauty because it felt timeless and formal without being stuffy.
I scored this antique Victorian mirror off of Craigslist! Oh Yeah, Baby! Half the fun of thrifting is driving to new places and meeting new people. This purchase was no exception. As we were driving through a sketchy neighborhood we almost turned around…that was until we saw it… An immaculately restored home on top of a little knoll. It was almost like the clouds opened and the sun shone on this little gem. The owners were every bit as lovely.
As it turns out, the backstory on the mirror is also incredibly charming. It used to hang above the mantle of a historic row house in Old Town (Alexandria, VA). The detailed carving is exquisite, the scale is large, and the reflective surface has an aged patina…Yep…This Craigslist purchase was meant to be.
On the other wall hang three matted photos of various LDS temples. The center being the one in which I married my sweet husband.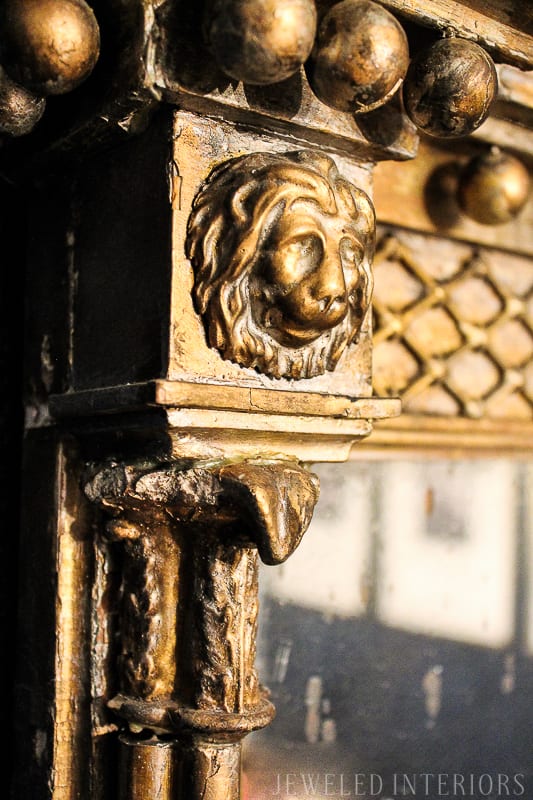 I believe that a home should reflect who we are and what we value. Each of these little details have been gathered over time and represent some of our important family experiences. That is the fun in decorating…expressing who we are in a creative, memorable, and polished way.
Thanks for coming to my home today. I hope you enjoyed your experience and look forward to seeing you again soon.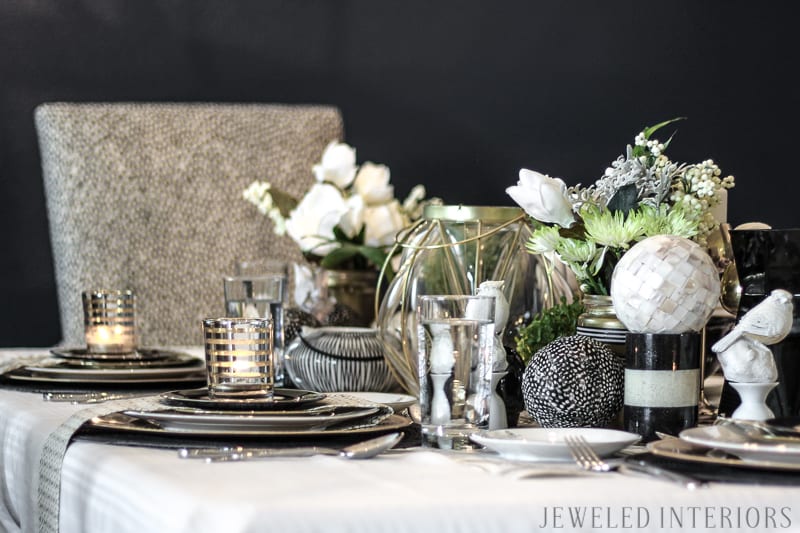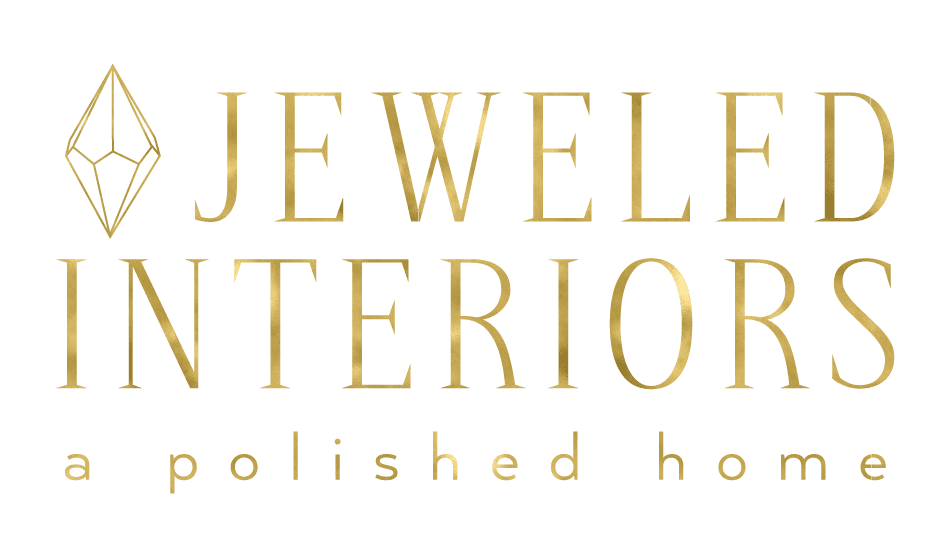 Questions? Comments? I would love to hear from you. Please feel free to leave me a message below.
-xoxo Jewel