Try these two uber EASY and inexpensive tricks to update your home for Fall and Winter. Under twenty bucks? Now that is what I'm talkin' about!
Update #1 Inexpensive Scarves
Backstory: I have a set of amazing Milo Baughman chairs that I picked-up off craigslist for $20 a pop (Not $3800 total!!!) last Spring. You can check out that amazing story of complete Craigslist triumph and domination here.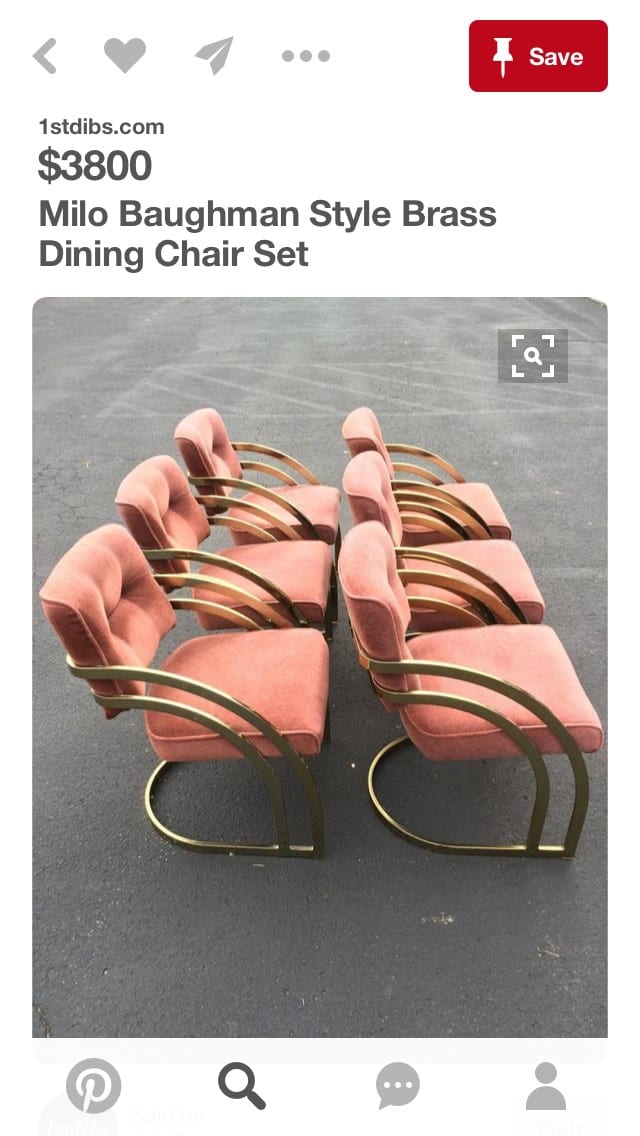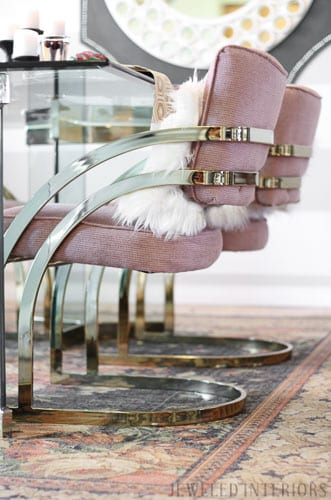 While they were in mint condition, the fabric had that oh-so-1984 industrial-velvet texture…blah. In the hussle and bustle of moving into this new home I wanted a quick update without the need to pull out my sewing machine.
Enter cheap Amazon.com plaid scarfs.

Yep, Amazon has a million scarfs, and better yet, shawls to choose from.  Pick your favorite plaid and start getting creative.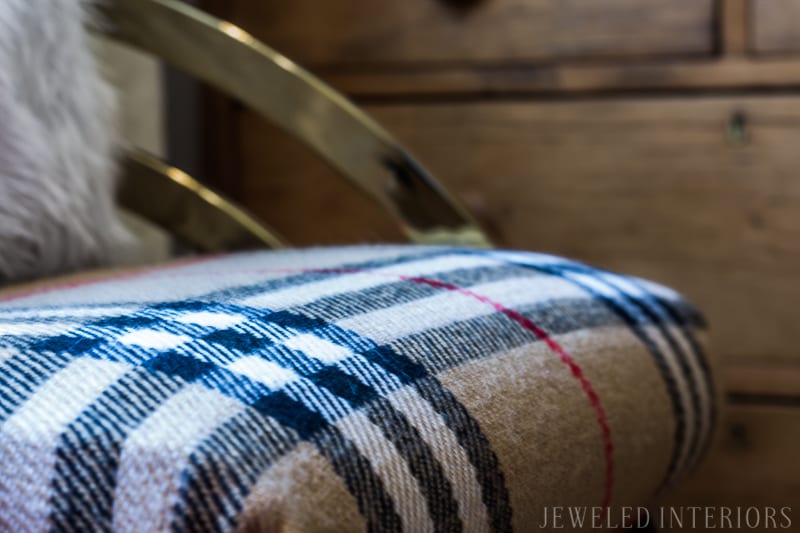 I simply tucked and temporarily stapled a preppy faux Burberry plaid over my 80's mauve chairs. What? I didn't spend two days sewing and reupholstering these brass beauties? Nope! I would just have to redo them again in the Spring. Instead a little nip/tuck and a few staples sufficed.
I love that I got all of the style of Burberry at a small fraction of the cost. NOTE: This particular shawl had pockets that needed to be picked-out before use for this project. Also, keep in mind that many Amazon scarfs are often only 12 inches wide. The shawls seem to be much wider, which may be better (depending on your project). Looking for some other sources for plaid? Check out this Inspiration Board.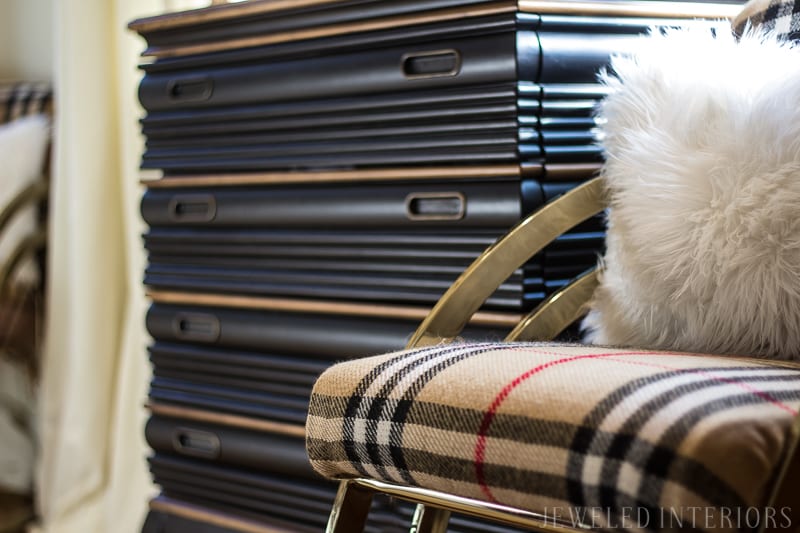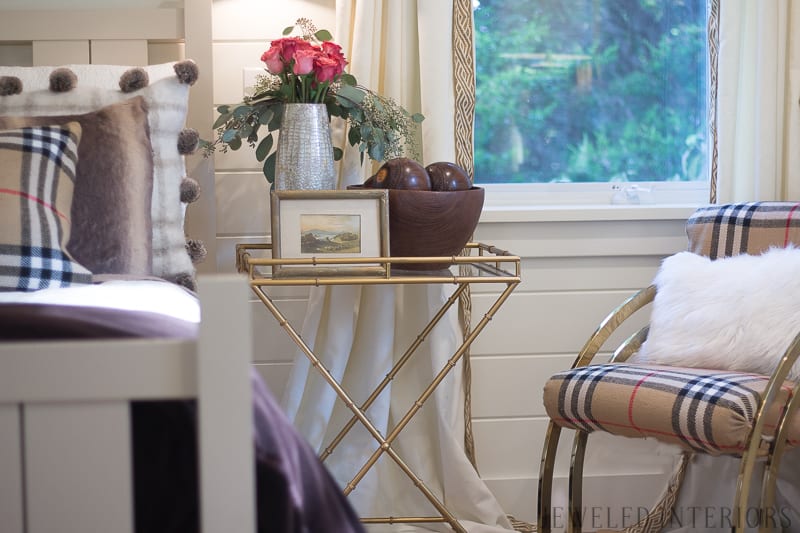 For bonus points, I eventually got around to sewing a pillow for my bed with the left-over shawl fabric.
I love the way this touch adds cohesion to the room. It reinforces the Burberry print in three areas of the room.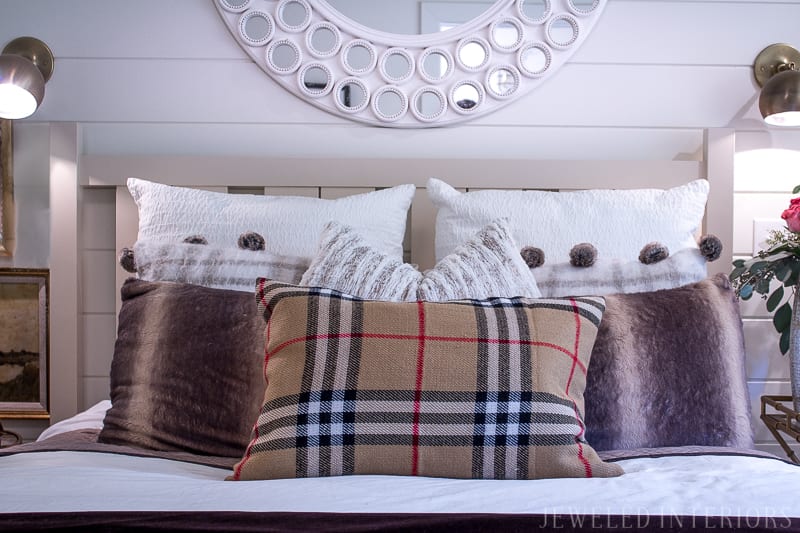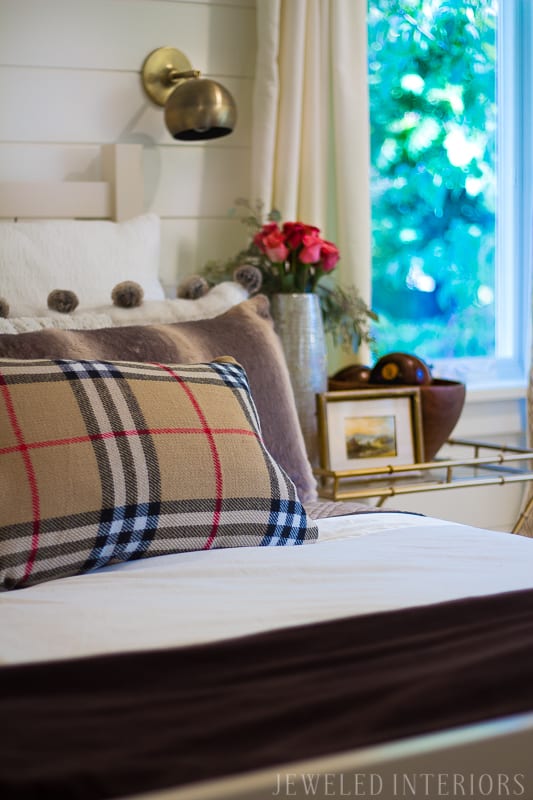 Update #2: Drapery trim (ish)
Last winter I scored these gorgeous velvet Pottery Barn drapes for $40-$60 a panel…NICE! As I went to hang them in my new bedroom, however, I realized they were missing something…A little extra style perhaps?  While looking for inspiration at Hobby Lobby, I came across this wired trim.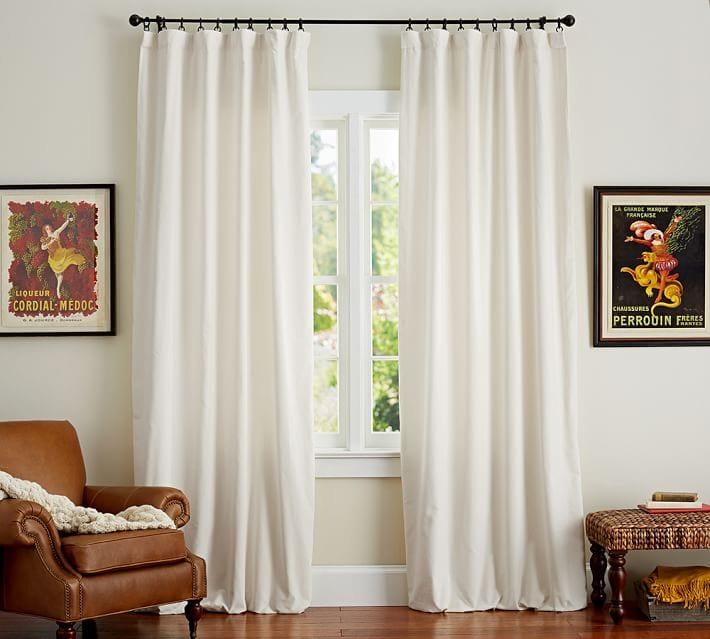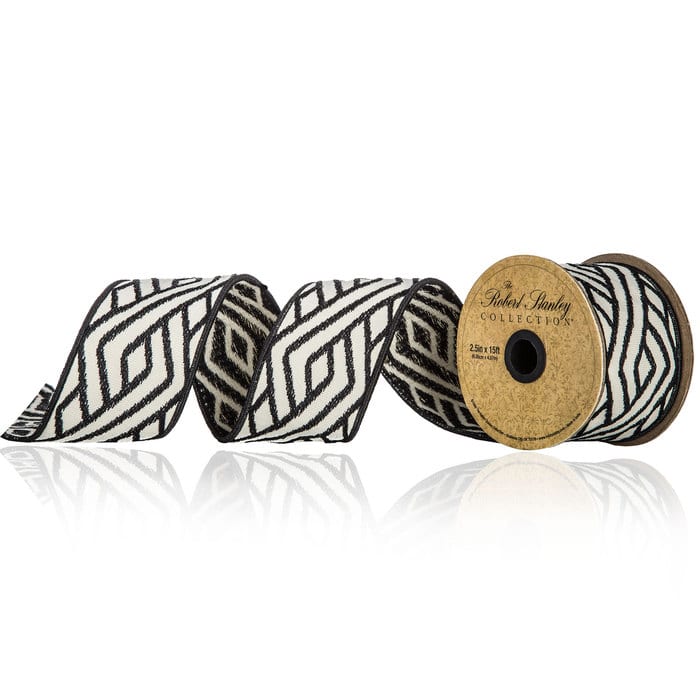 This ribbon is different than most, in that it has an embroidered, jacquard-like construction.  I was worried that the wire would give away the fact that I wasn't spending a small fortune on actual drapery tape.  I was pleasantly surprised to see how pretty it hangs. 
OK…keepin' it real.  I would have actually sewn-on this trim if it weren't for the fact that we are moving in 8 months.  Instead I tacked it on with straight pins from behind (picture me covering my mouth and laughing sneakily right now). The top of the trim is secured in place by the curtain ring.  If you are looking for justification for not actually sewing these bad boys…well, you can blame it on me 🙂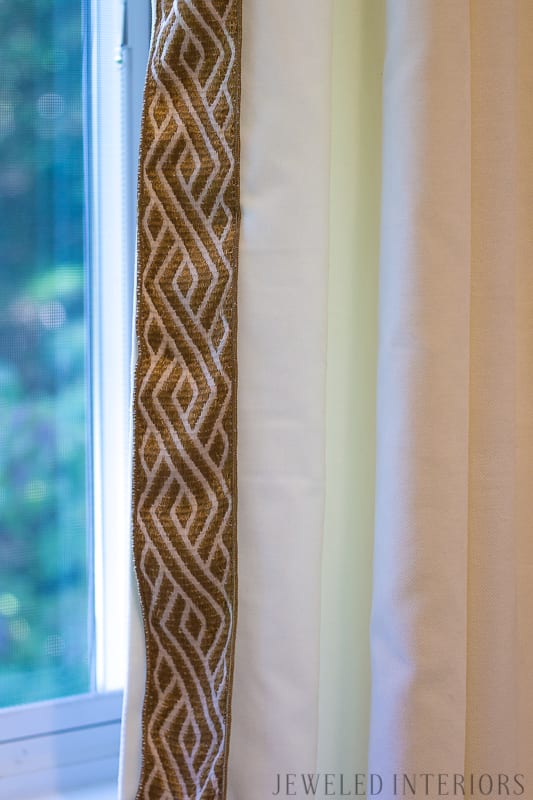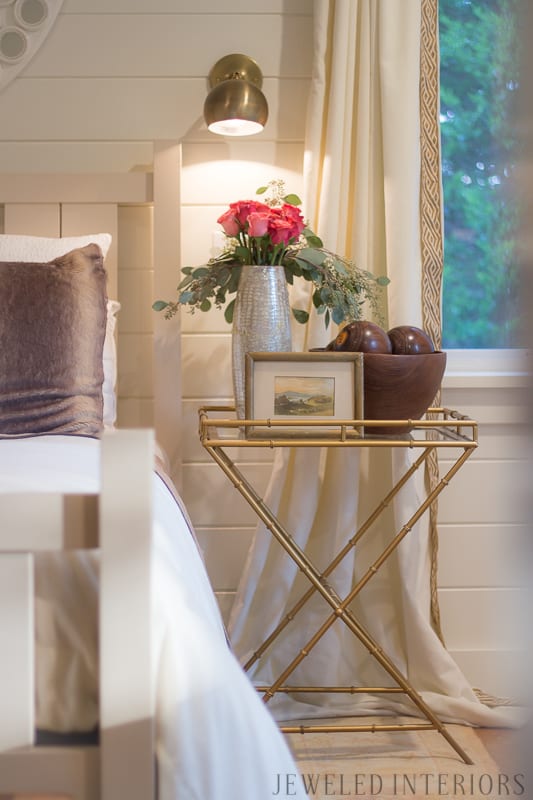 What do you think? Is a trip to Hobby Lobby and a quick perusal of Amazon's shawl section in your near future?
Want more seasonal bedroom update tricks (and more pics of my new bedroom)? Click HERE my friends.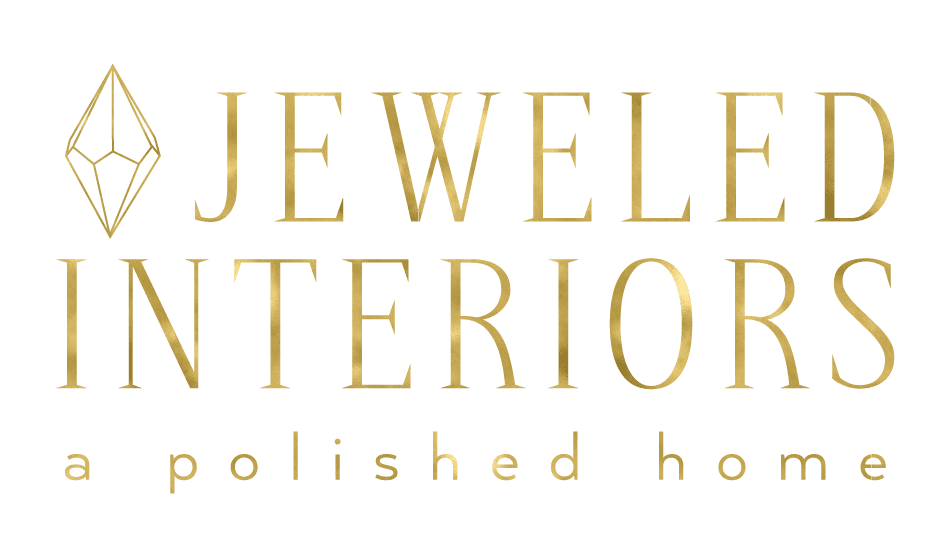 Don't forget to pop on over to the blog to check out the latest updates on the One Room Challenge.  My house is STARTING to shape-up into a home.
-xoxo Jewel