Brrrr…. Can you feel it? The temps are starting to dip and I find myself layering-up and snuggling-in for a long, cold winter. There is no better place in the house to keep cozy during the cooler season than the space where we spend the most time…the bedroom. Check out my new bedroom and try these 7 sure-fire tricks to "keeping it cozy" until warmer weather returns.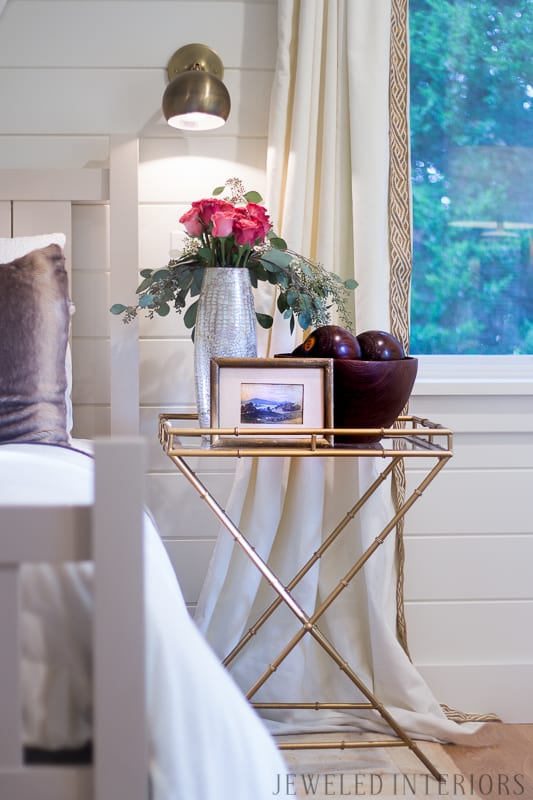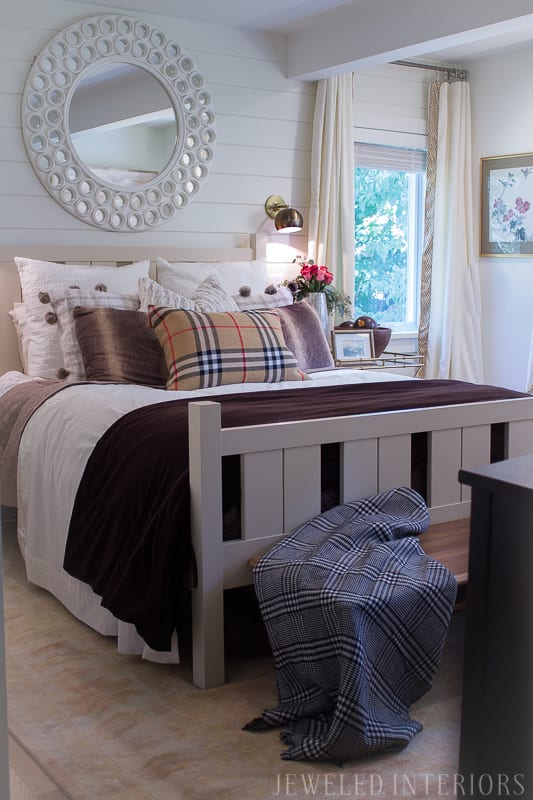 One easy and inexpensive way to make our rooms feel more festive is to add plaid. Yep, pop in a houndstooth or two and BOOM! We are feeling more festive already.
BTW- If you like these Milo Baughman chairs CLICK HERE to find out the simple trick I used to refresh these vintage beauties.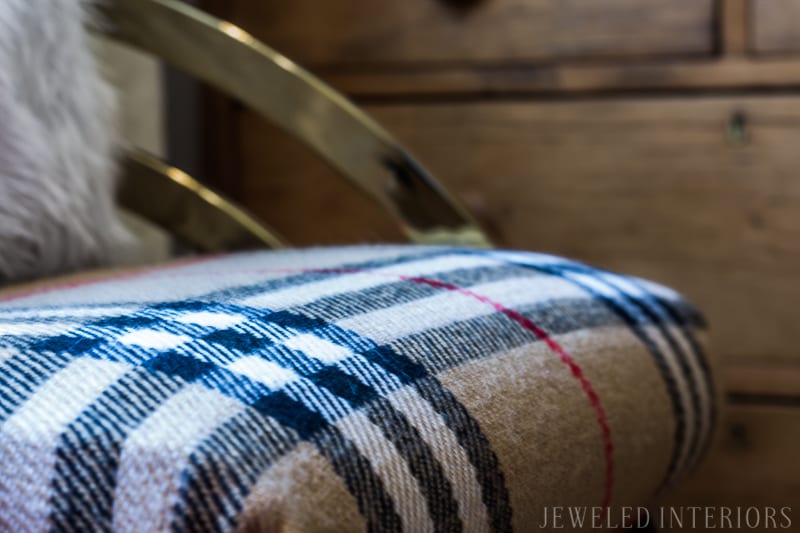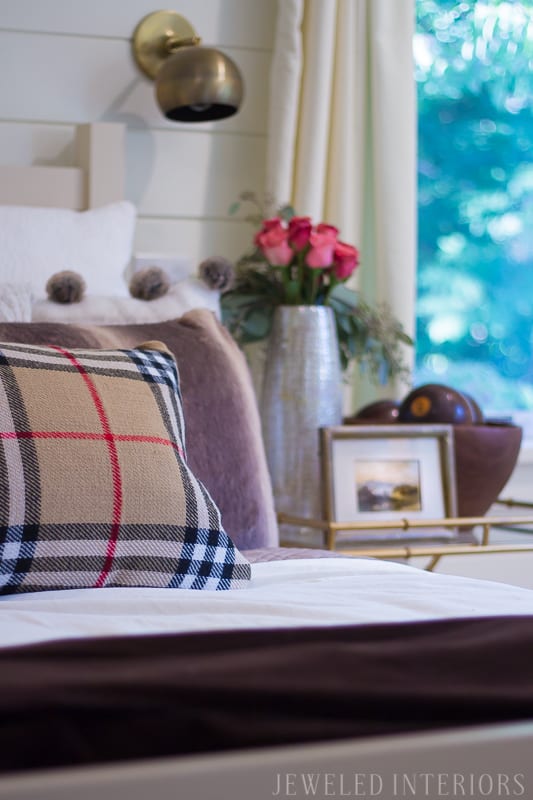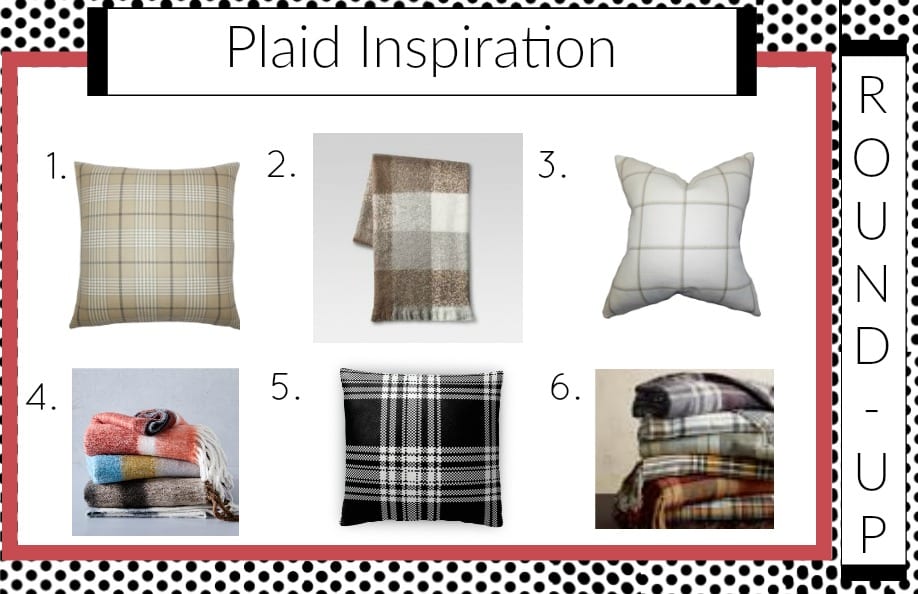 Step 2: Envelop your Room in Velvet Curtains
Velvet curtains add instant warmth and sophistication to a room.  If we are aiming to keep the room soft and light then ivory drapes may be the way to go.  BTW- If you like the trim you can click HERE to find out how I added it to four panels for less than $20 (no sewing required :).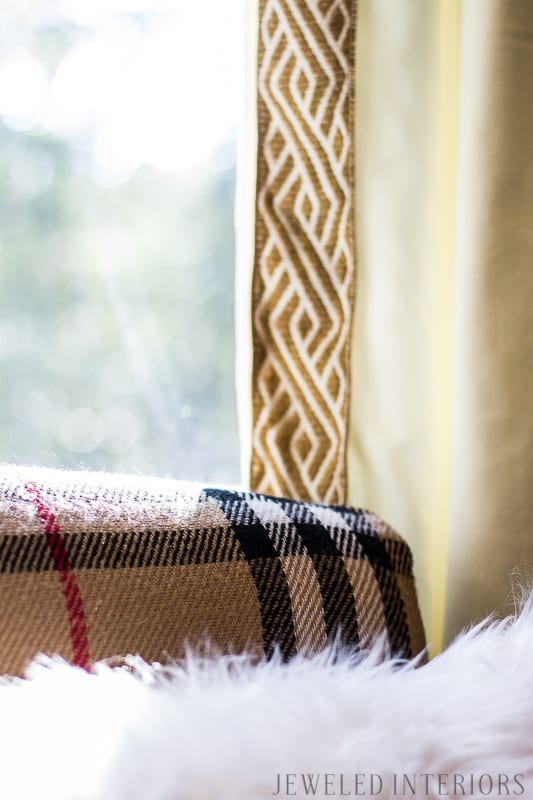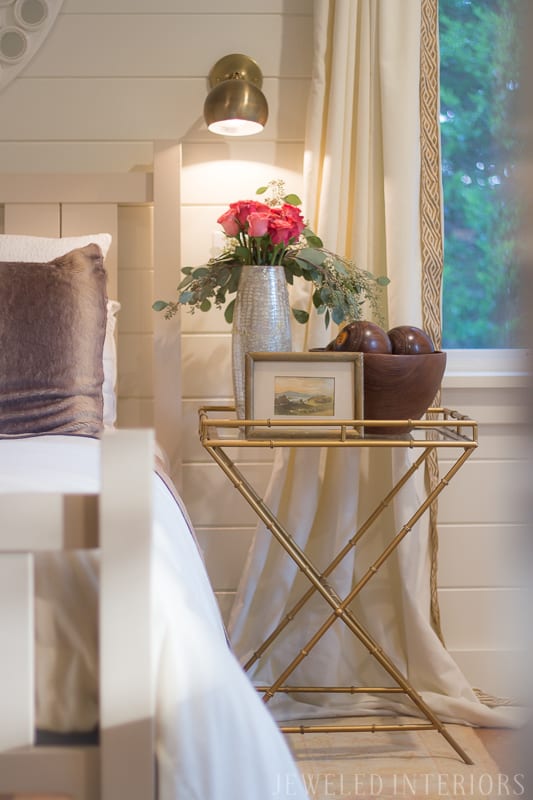 For warmth AND texture faux fur is a superb option. Toss in a mink blanket or a mongolian pillow and purr all winter long!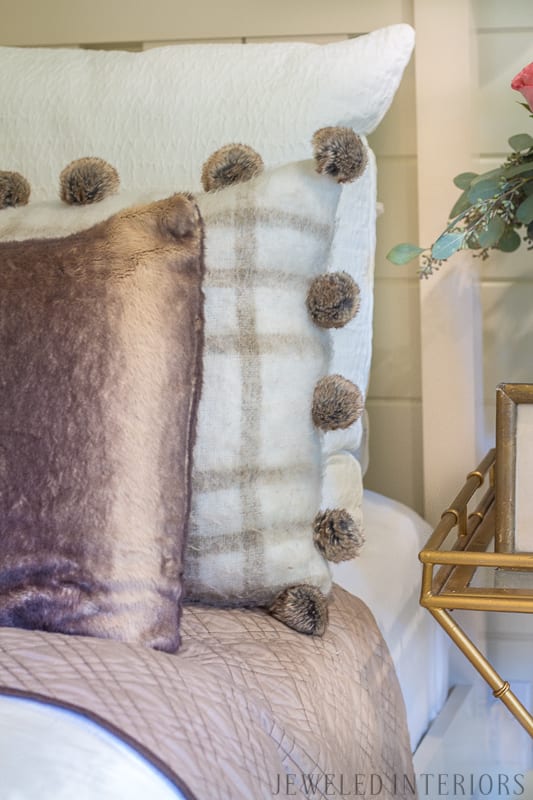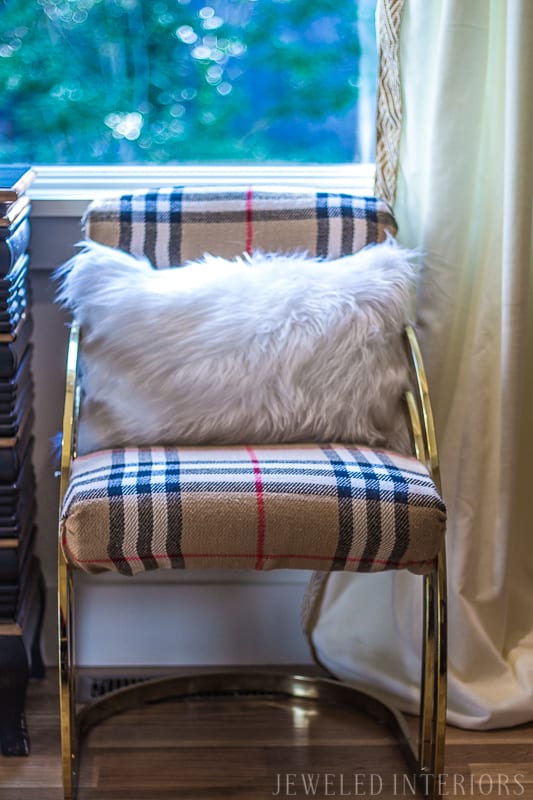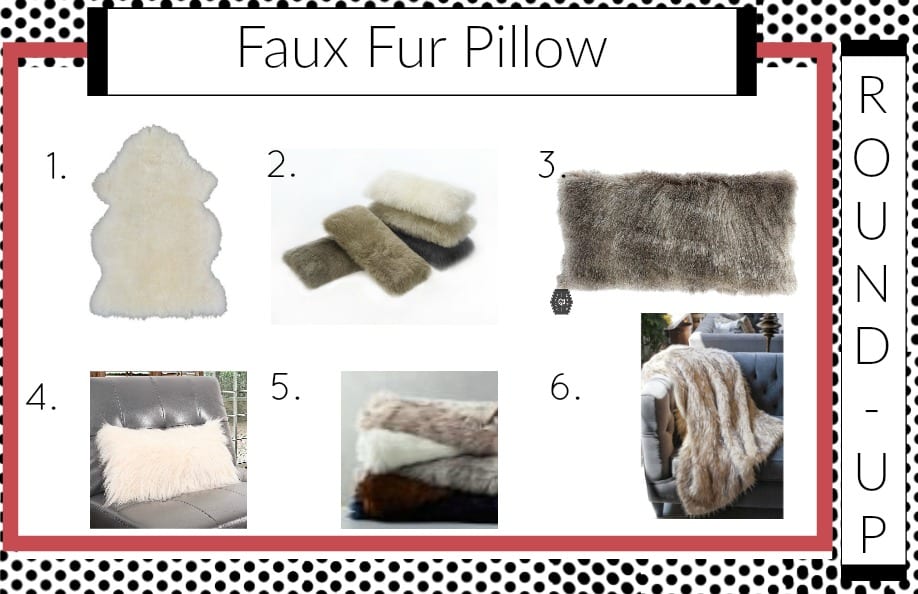 Step 4: Go Natural with Wood
It is hard to argue that wood furniture pieces and accents don't add warmth and patina to a space. Are you worried that not all of the wood finishes in your room match?  THAT'S OK!  Spaces look more curated and collected when the wood colors aren't too matchy-matchy.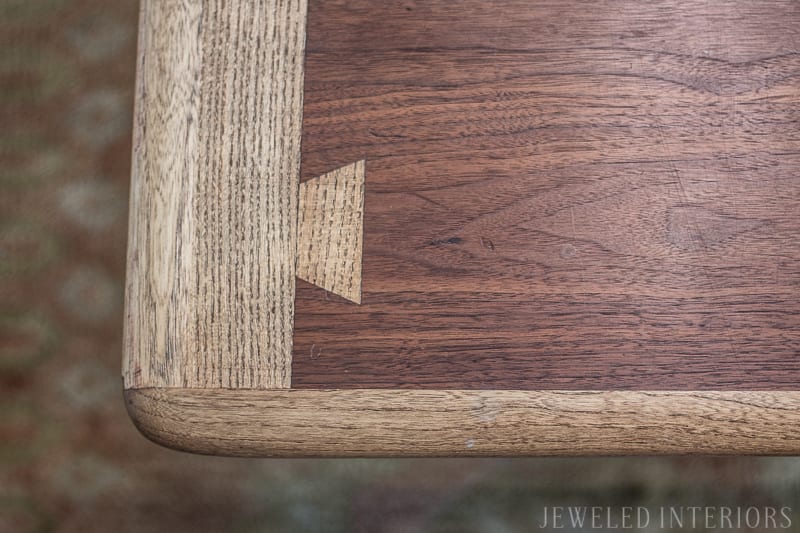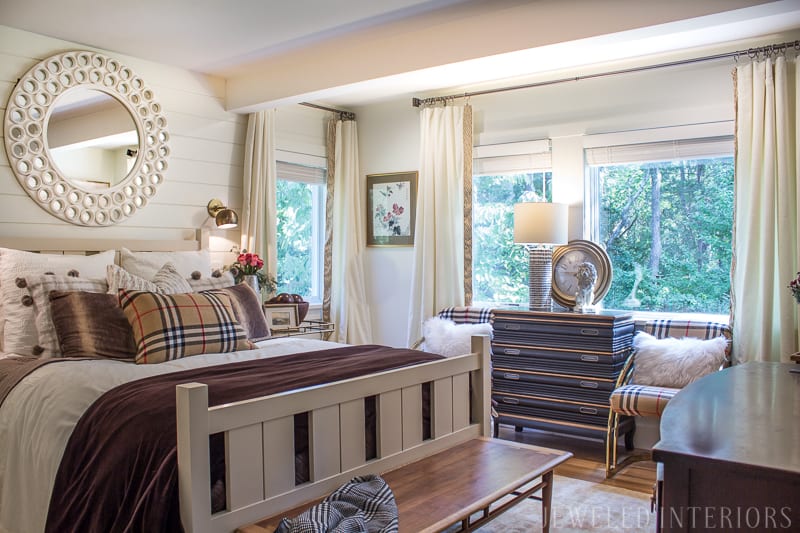 Step 5: Love Your Lighting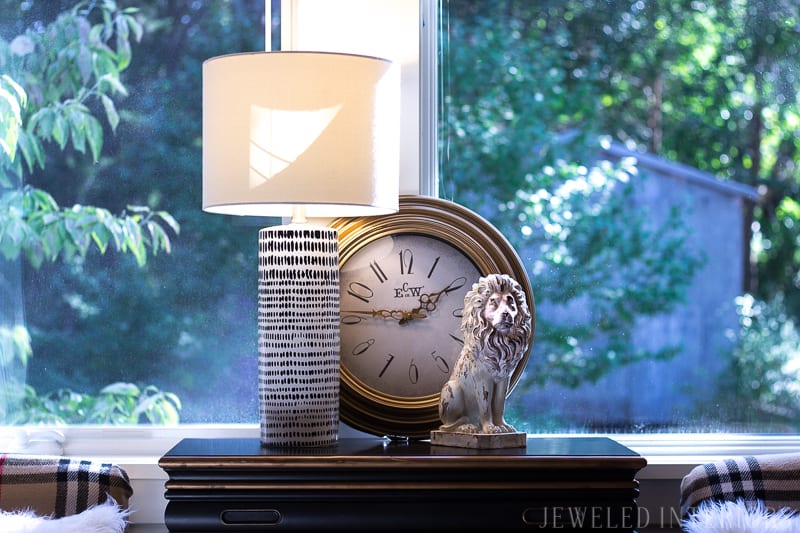 Dang! Colder days also bring longer and darker nights.  It is especially important to have a good mix of overhead lighting, sconces, and lamps this time of year. This winning combination will help illuminate and add warmth to a room all winter long.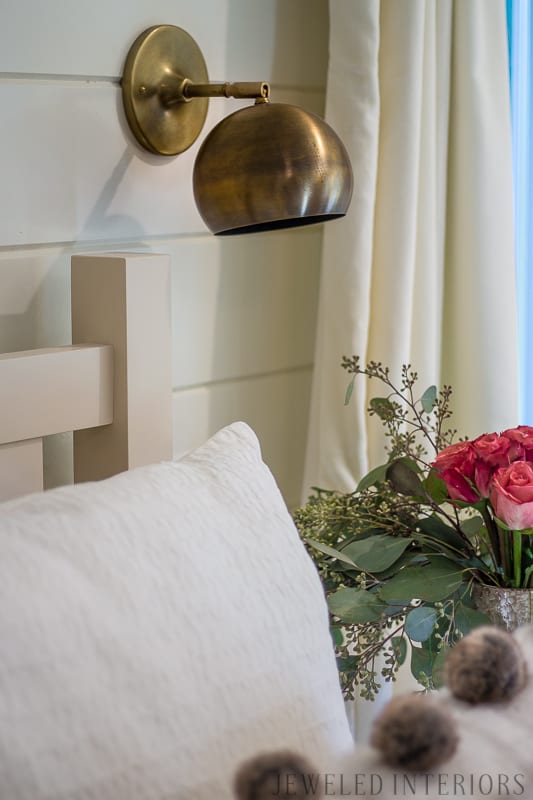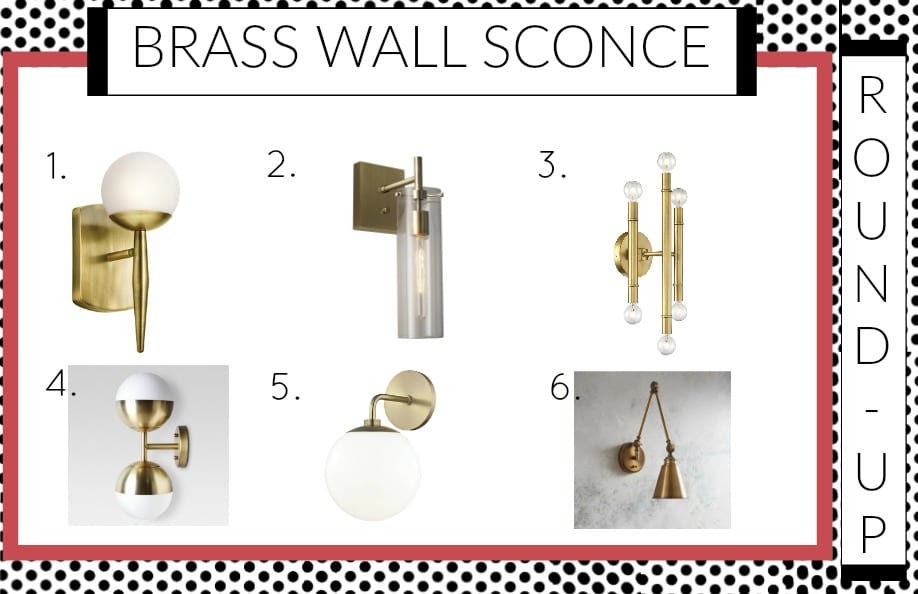 If we are spending more time indoors then we may as well enjoy the view. Do we find that our art and mirrors bring us joy?
Mirrors, as an added benefit, bounce light around the room and help it feel larger. Who doesn't want a lighter, brighter, and bigger-feeling space during the cold winter months?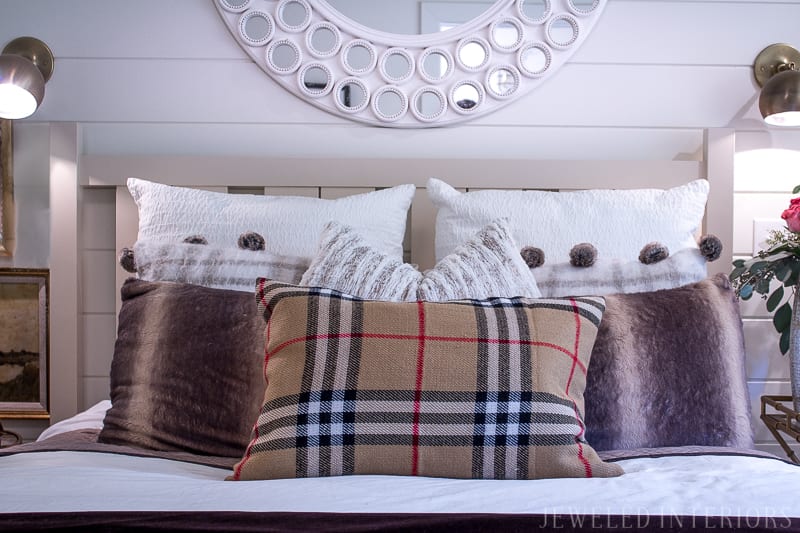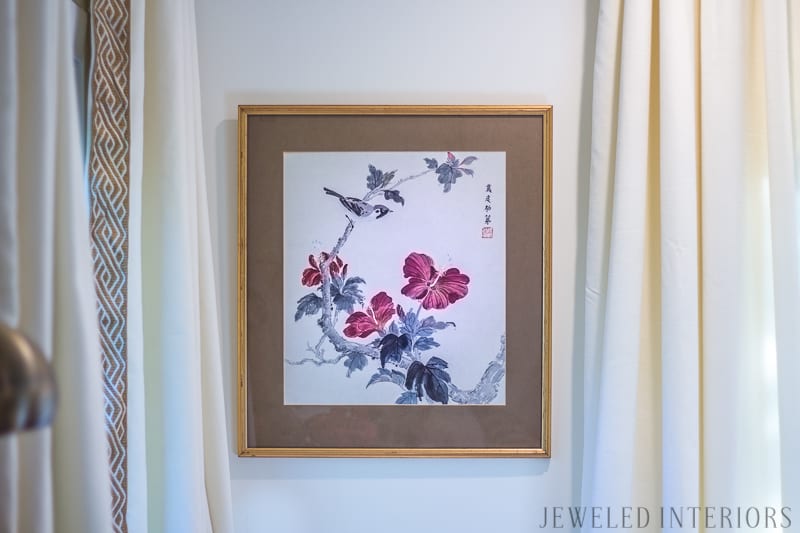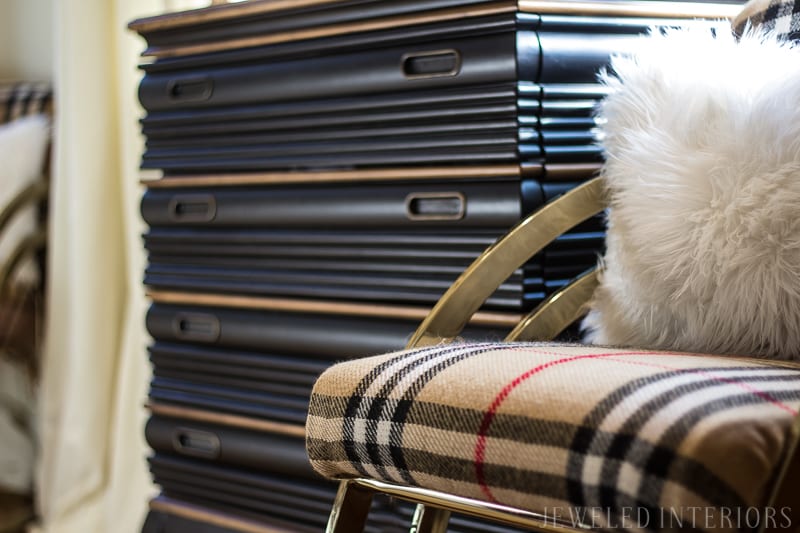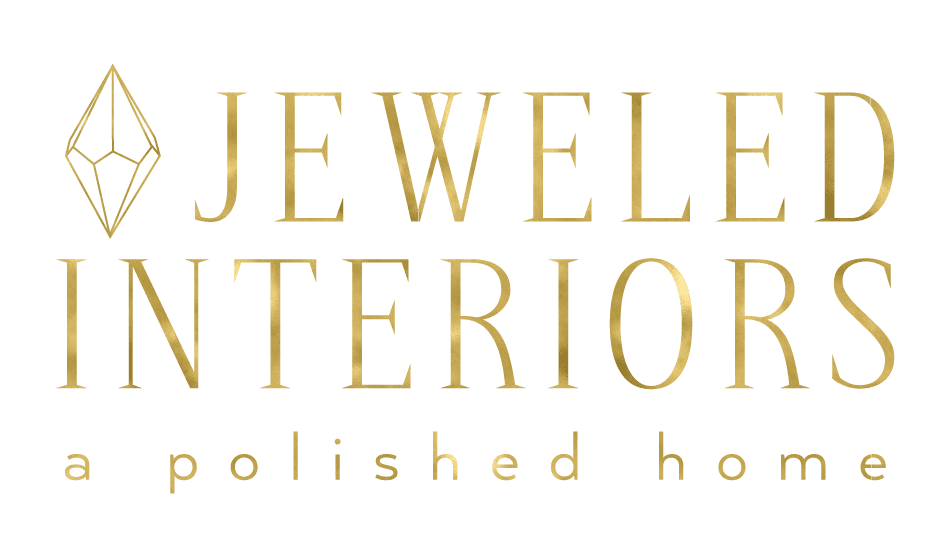 Questions? Comments? I would love to hear from you. Please feel free to leave me a message below.         
-xoxo Jewel