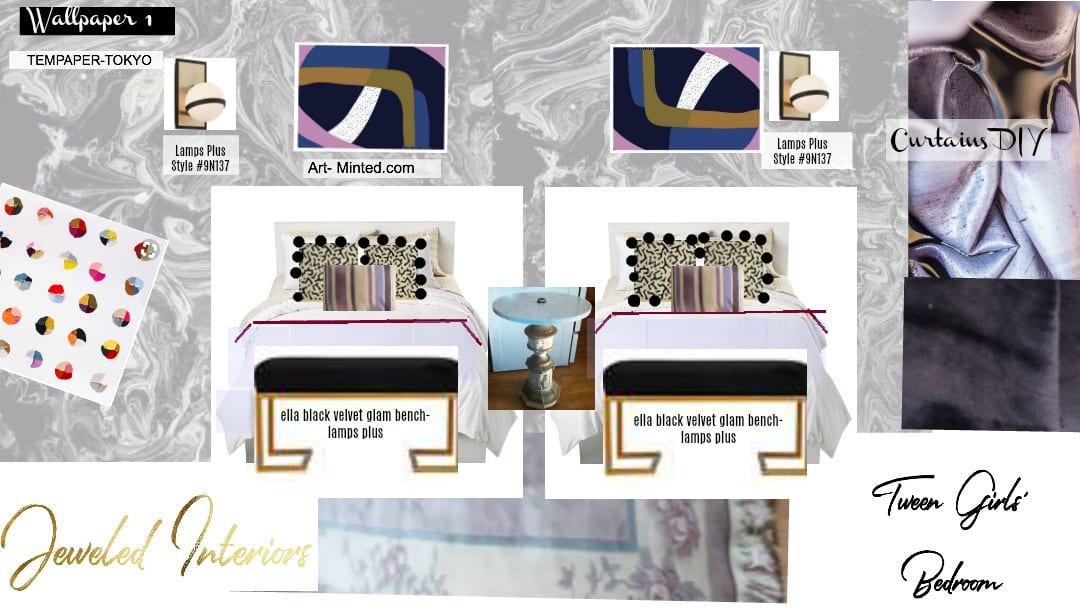 Like most New Year's resolutions I started out with the very best of intentions on this tween girl's shared bedroom this week…I really did.  You can blame it on the Bomb Cyclone, or my cute kids being home all but 3 of the last 17 days, but that really isn't it. It's certainly not a lack of energy either (any one that knows be can vouch that I have been blessed with energy and enthusiasm to spare), it's just that there are some variables that I need to straighten out before I can precede forward on several decisions.  In the mean time I find myself trying to make progress where I can…With some hits, but perhaps more misses. How many weeks are left in this the NYNR design challenge?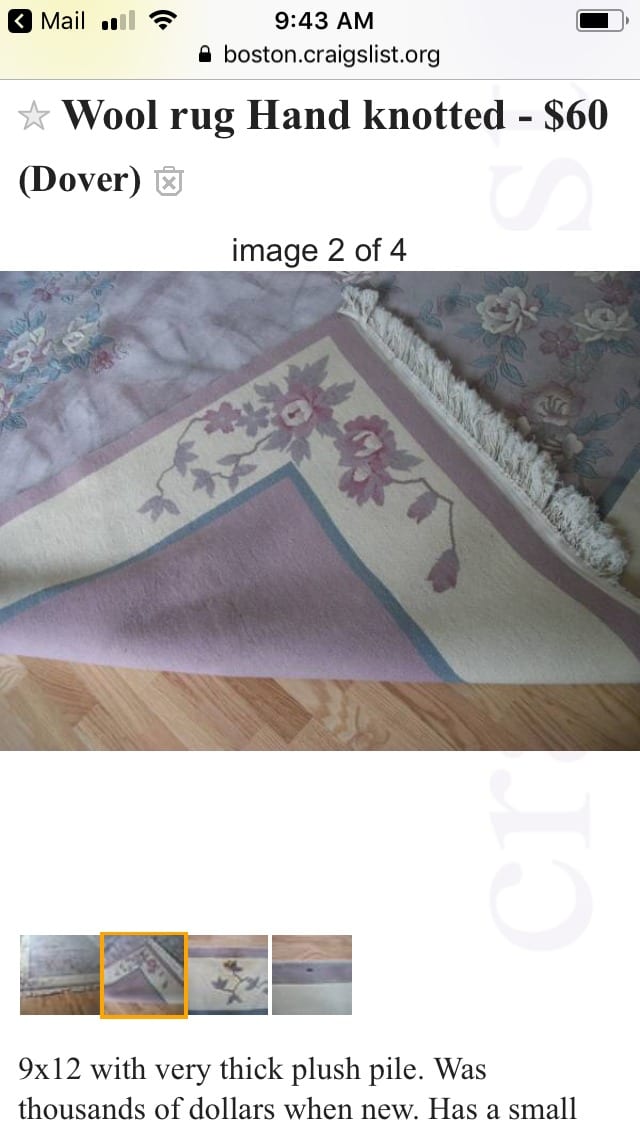 The spark, the spur, and the inspiration for this entire space was this old 1980's lavender wool rug.  I was assured by the previous owner that this lovely lady cost a small forture (back when I was in diapers).  I was so proud of myself for scoring this $60 find and rushed it straight to the cleaners. To be honest with you, I have never actually had a rug professionally cleaned before.  I was imagining it would be something like a dry cleaning experience where you receive your once soiled item in it's now perfect condition.
LESSON LEARNED: $140 at the cleaners and all I got out of it was a rug that looked and smelled equally dusty, dirty, and stained as the one I dropped off.  There was no magic button here.  So, unless it's an amazing deal on a $5000 rug, I don't think I will be buying used rugs off of craigslist for awhile.
We sent the rug back to the cleaners and fingers crossed we get better results the second time around.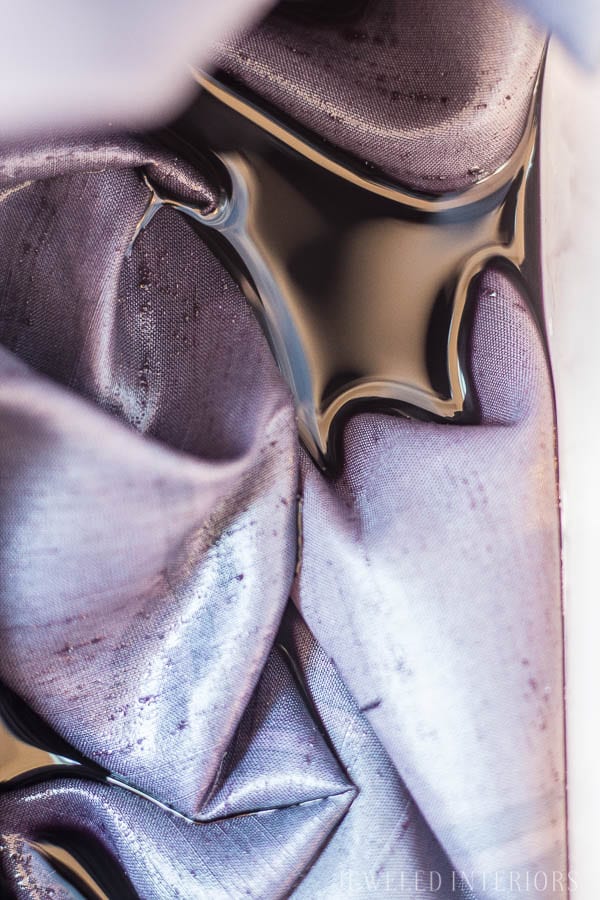 Because I am a bit of a cheapskate/dare-devil I opted to try to save my curtain funds for other projects.  I have garage bins and closets chocked full of old curtains and random rolls of fabric.  Why not try my hand at a little Ritz Dye fun?…Because I purchased the wrong product, that's why.  More to come on this in a future post…Oh, I promise to give you the good gouge!
I really think this will eventually work, but if worse comes worst I have a back up plan!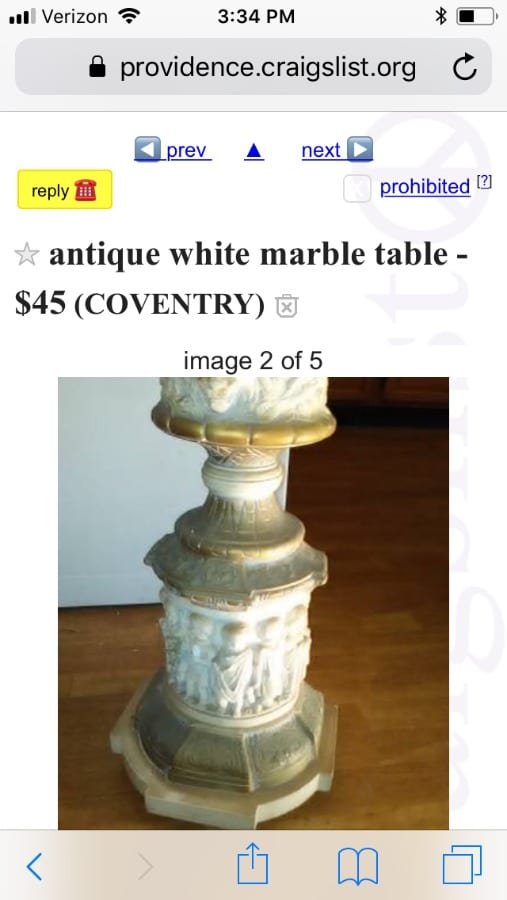 See that price listed on the craigslist ad?  $45?  Seems high for this piece of junk, right?  In phone conversation with the seller I told him that I would have to think about it. My plan to play "hard to get" worked and he called back in 5 minutes and offered it to me for $35.  I'm calling this a Craigslist win!
I still see the potential in this relatively ugly little mable-topped night stand. Do I paint it white or black?  I'm waiting to decide if the wallpaper is going to be an accent wall or run across the top of the entire room.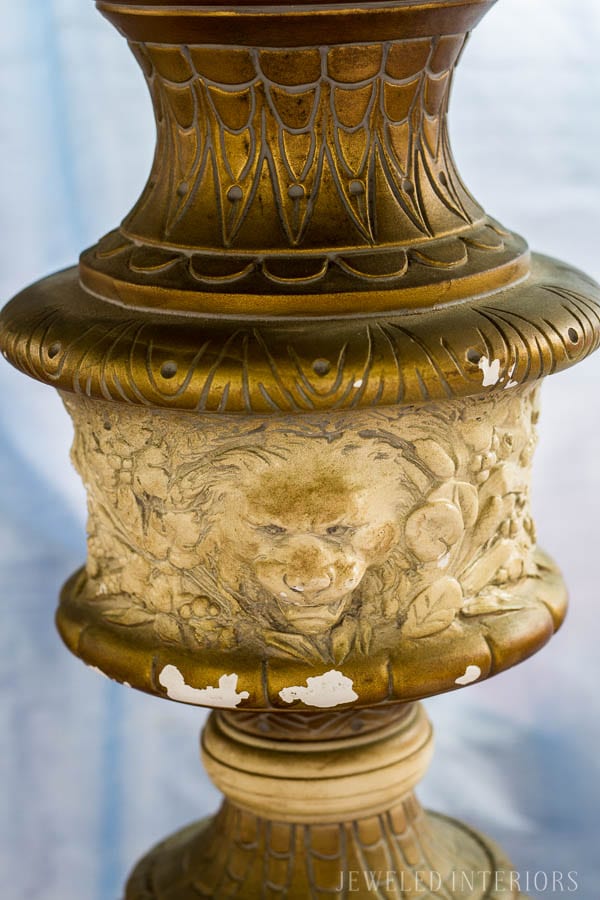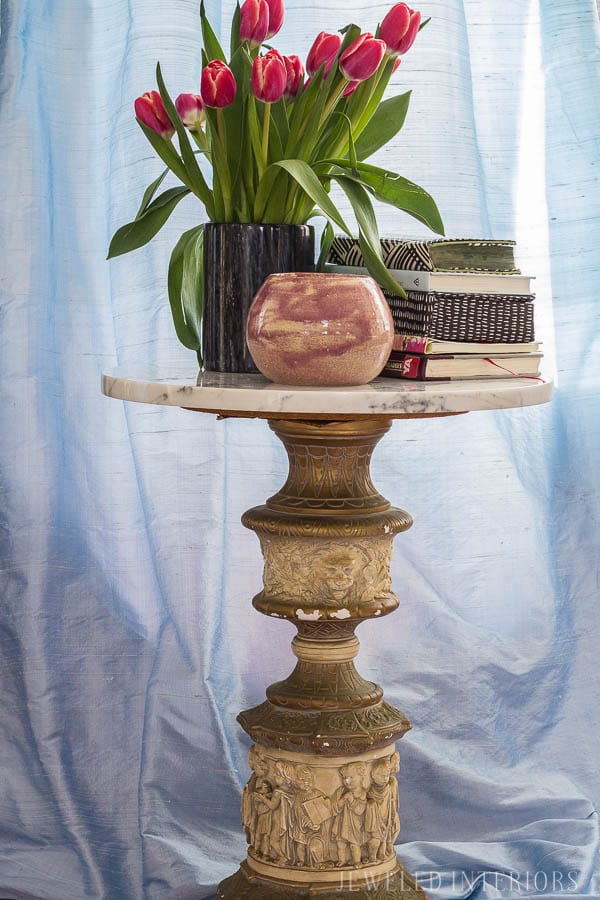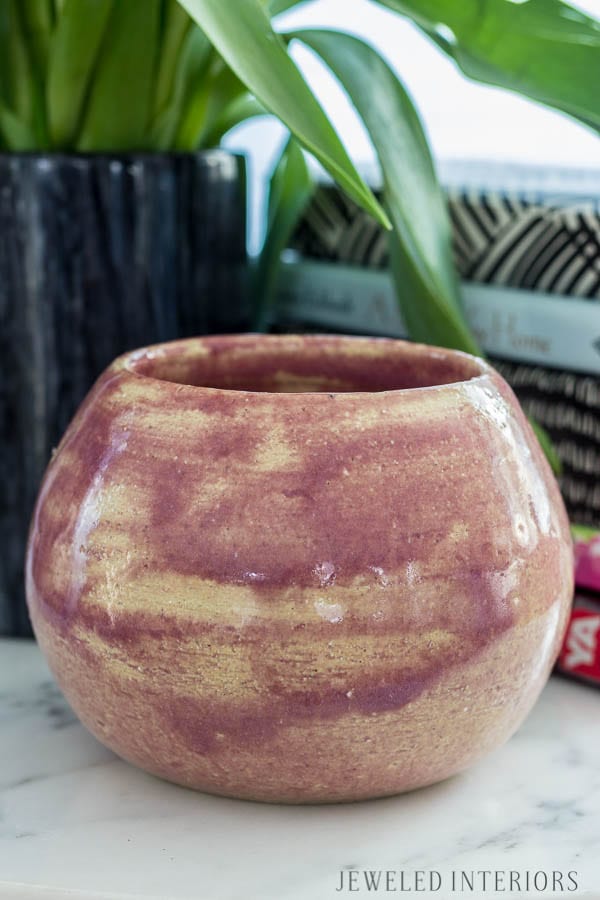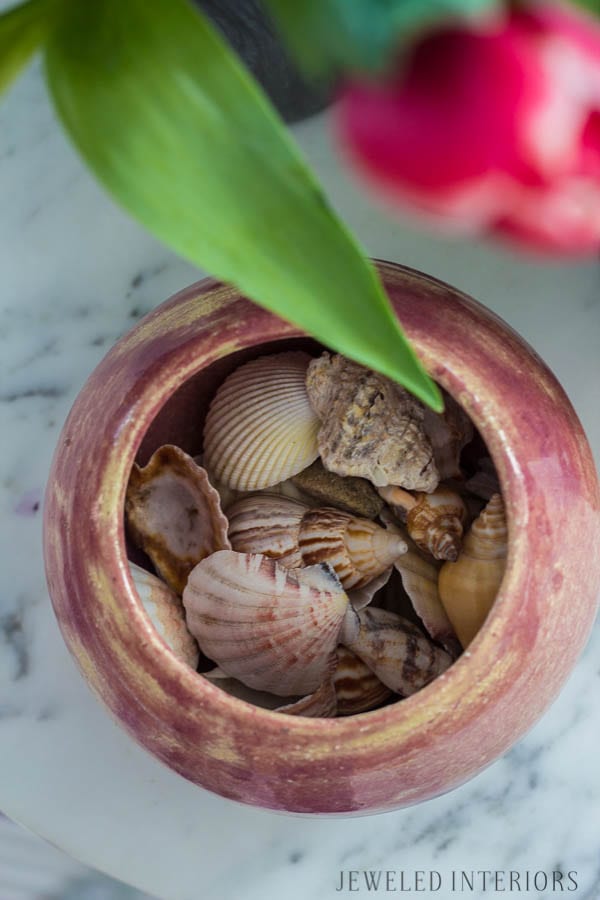 You know that boundless energy I referenced earlier in the post…THIS is where I expended it last week.  Anyone who has ever stripped a piece of furniture can tell you what a labor of love this proccess really is.  How did I do it?  More deets HERE!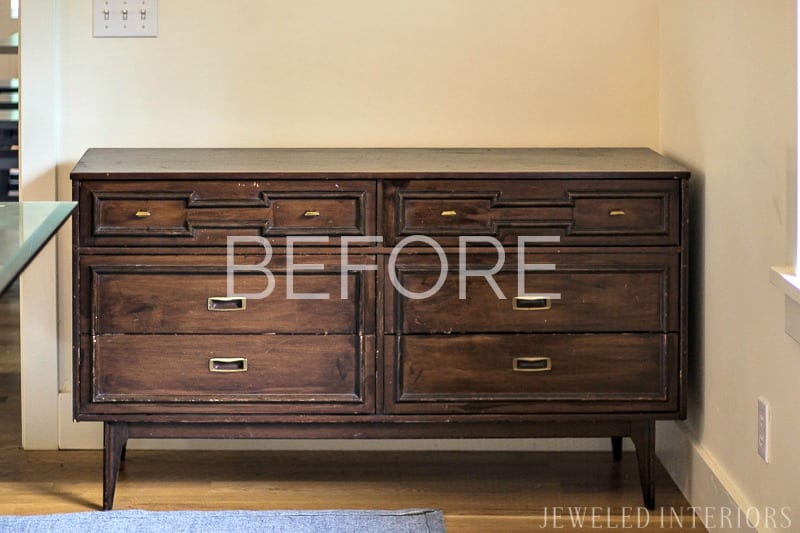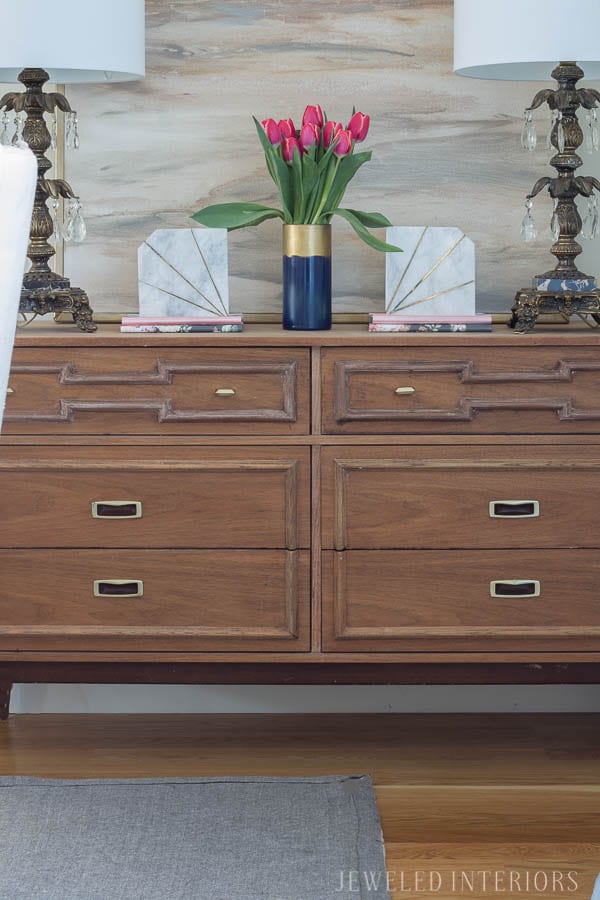 The one problem with the dresser make over is that I now like it so much that I may leave it in the dining room vs swapping it out in the bedroom. Hmmmmm…I love 1st world problems.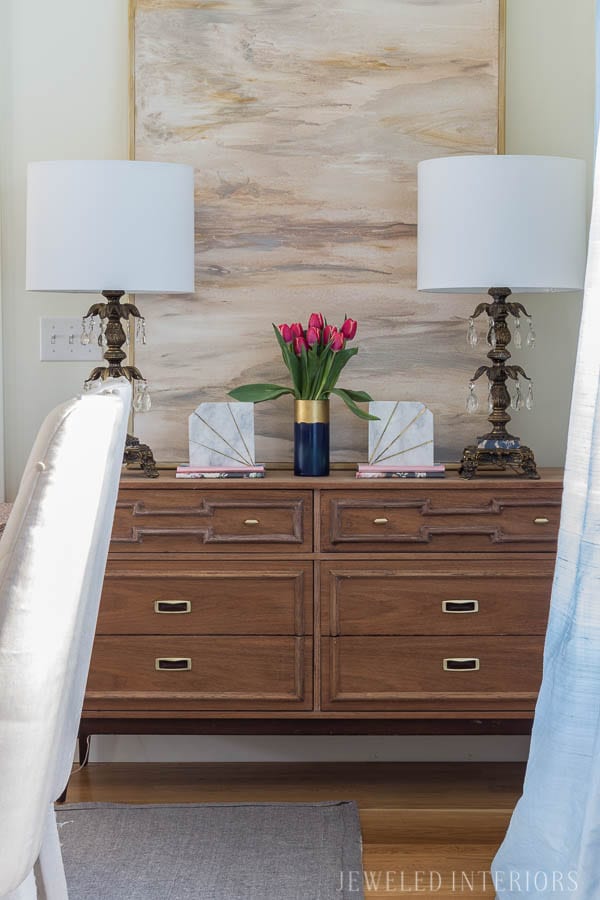 While I didn't make as much progress this week as I may have hoped on this tween bedroom, I suppose that just adds to the excitment of it all.  Will I get it done? Will it be as lovely as I have planned.  I don't know about you, but I'm already looking forward to next week to find out.  Don't forget to pin and share to your heart's content or follow me on here?.
Huge shout-outs to Stephanie from Casawatkinsliving for hosting this wonderfullly fun New Room New Year Challenge.  Don't forget to check out all of the other participants and their progress.  I love being inspired by these other creatives.