I had so much fun with my last room make-over that I'm ready to do it again…to our Master Bedroom.  Just one problem…Which wallpaper do I go with.  Check out the mood boards perks to each.  Don't forget to vote in the comments section at the bottom.
While Tempaper has graciously offered to sponsor some product for me, the opinions are 100% my own.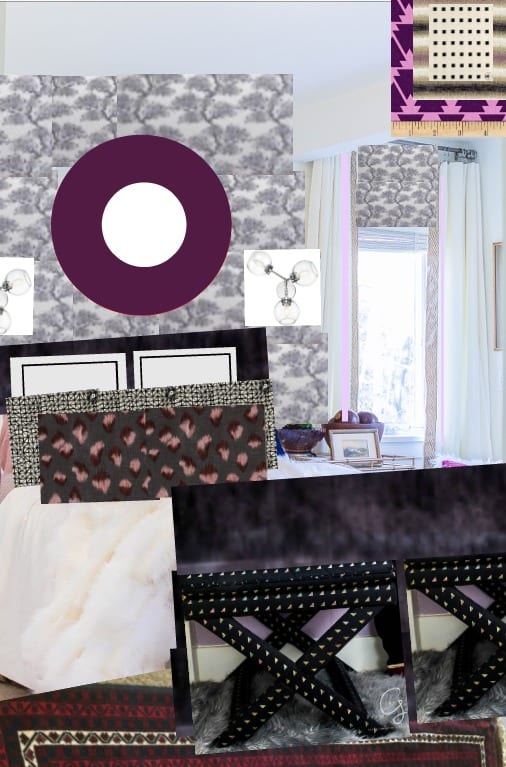 Or it I'm feeling a little brave…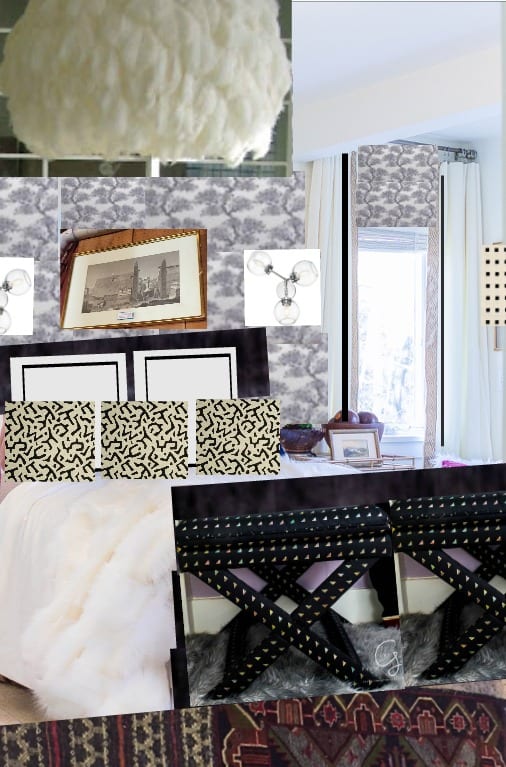 This beautiful Kimono in Silk was my original choice and probably still my favorite.  I love it because it is a classic design, has beautiful details and fits in perfectly with my color scheme.
The only reason I haven't committed to this one yet is that I really do like the other options too.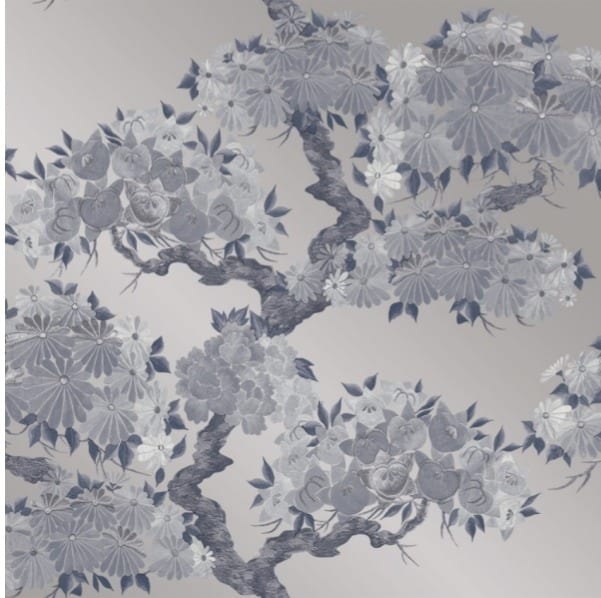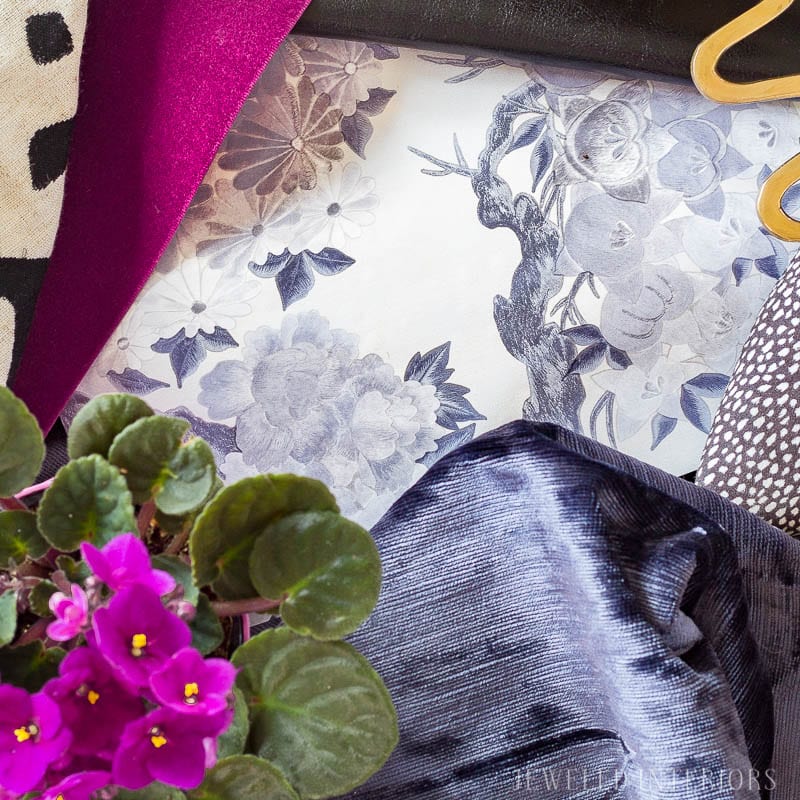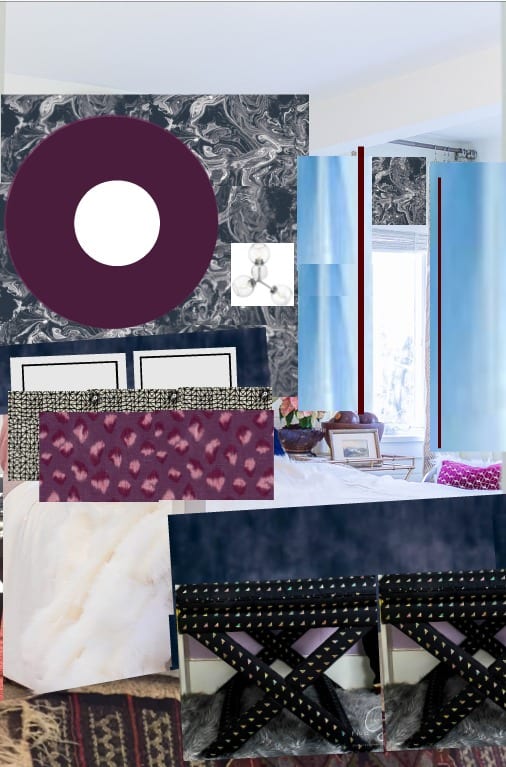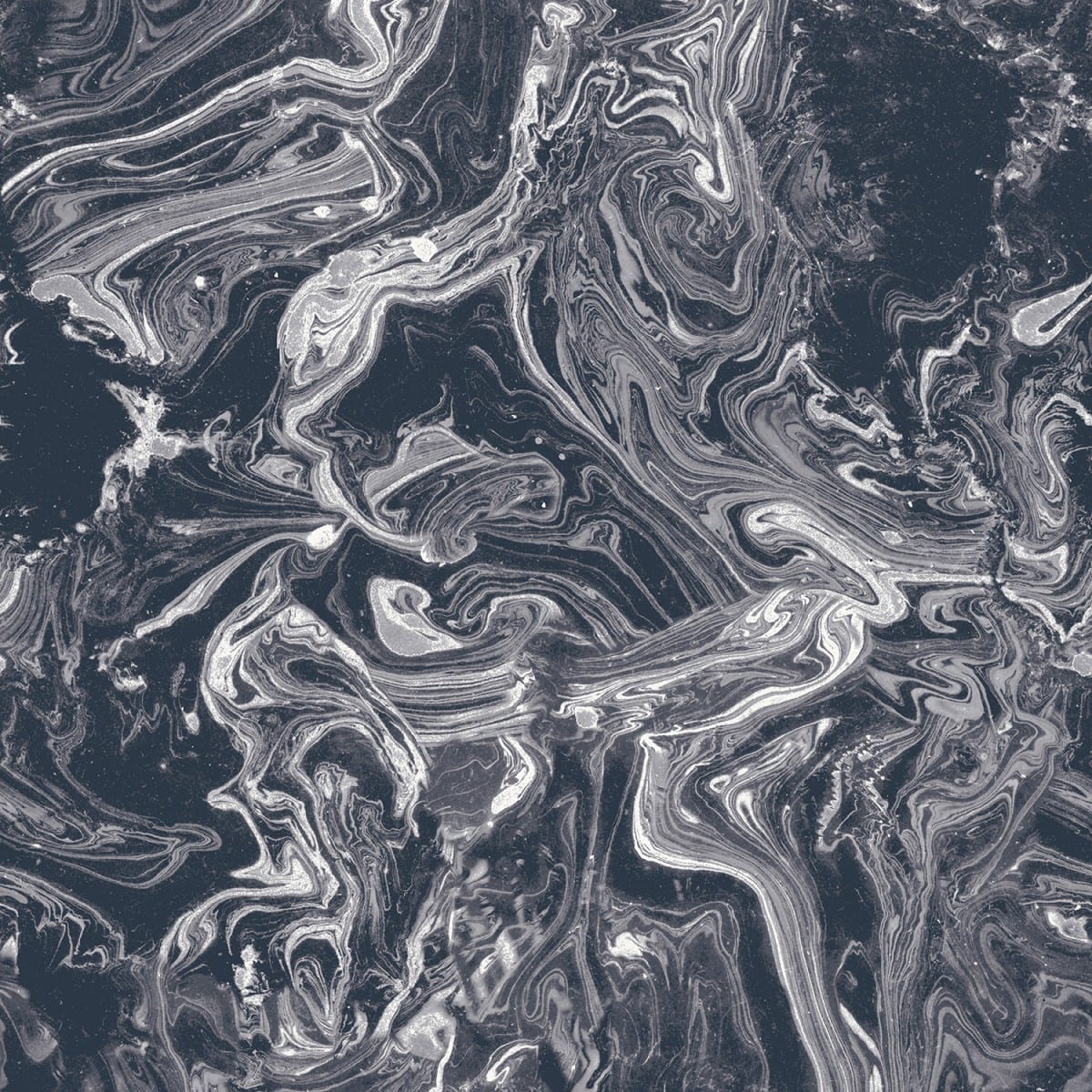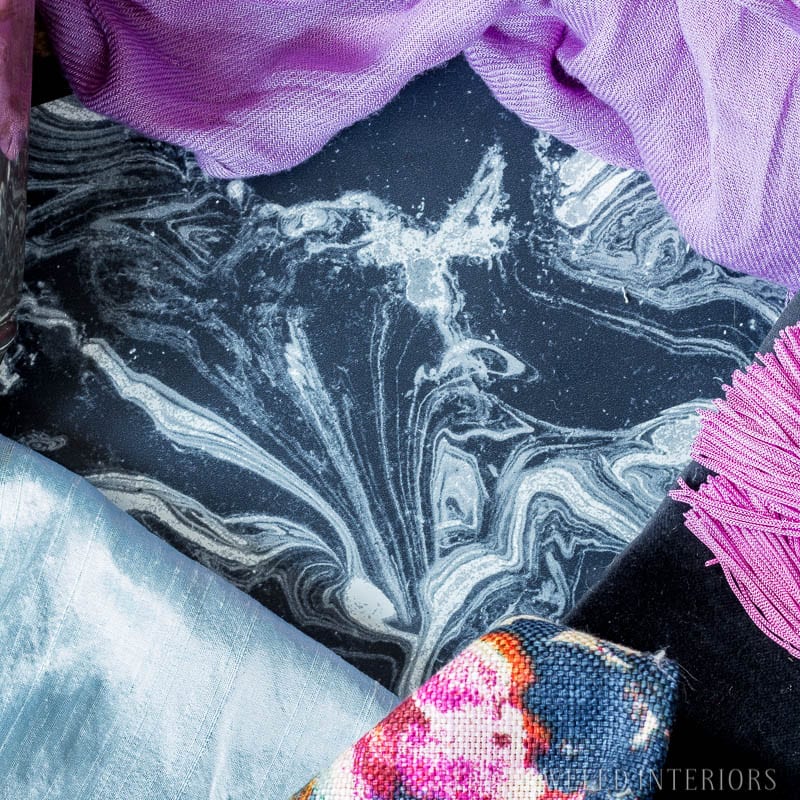 I already know that I adore Tokyo pattern because I just used it in the girls' bedroom in a different colorway. It may be a little more masculine…depending how much purple I layer into the room :).  This may be a perk because I share this room with a man.  He may be a saint of a husband who never offers any opinions about my design choices, but he is still a man none the less.
This only thing holding me back on this product is the fact that I have basically already used it in the neighboring room.  Some may argue that this adds continuity, but I almost wonder if I would find it distracting.  I would obviously decorate this master bedroom differently than the tween girls' space, but still, do I want to go with this SAFE option or stretch my proverbial design wings and try something new?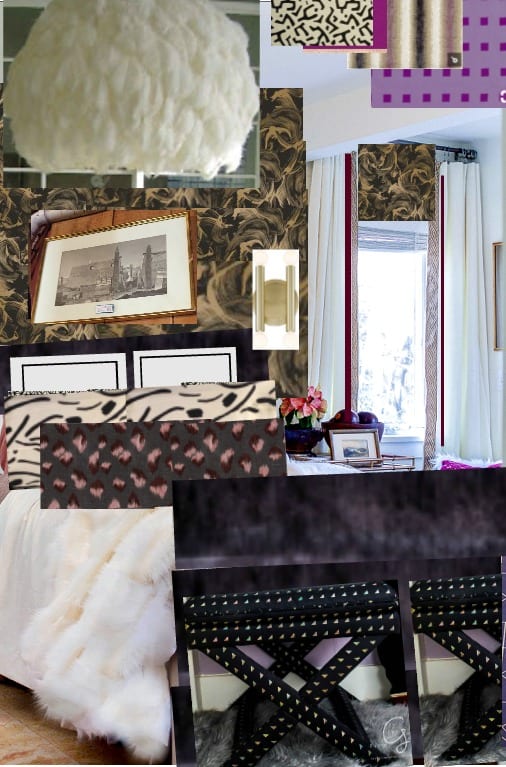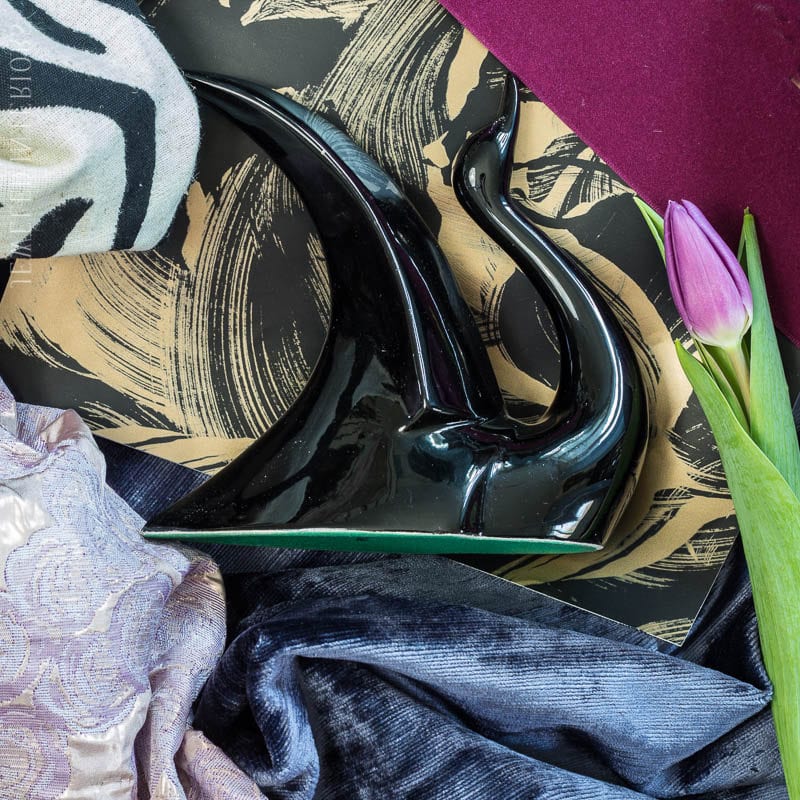 I have always wanted to try the black wall trend and what better way to do it than with a completely removable wallpaper? I also like a dark and moody bedroom.  We had a cave-like room in our last house and it was fab. Finally, I like the over-scale floral pattern and I think it would match with my aesthetic (eclectic glam with hints of the 80's). This is likely the trendiest of the three options, but when you live in a 10 month rental why not be a slave to a few trends 🙂
As we turn the corner to spring (this statement is likely a little too optimistic for us New Englanders) I wonder if I want to go this dark?  Would I prefer the light and springy number 1 choice?