Room Change and New Mohawk Rug
Note: Most of the products listed (including the Mohawk rug) are sponsored.  I appreciate the support of my  sponsors, and together we are teaming up to bring you unique design ideas.
Yeahhhhhh…..So about last week.  Remember when I gave you the before pics and plans for a room in my basement?  Welp, things have changed.  That's right, I'm switching back to my original basement room because The Milton and King wallpaper that I love so much is now going to be released for the big reveal!  Que the confetti!!!
So I spent the day with Richard, our amazing contractor, installing Select Surfaces flooring.  More to come on that next week, and we are working our way towards an amazing space.
Let's start with the before pics of the room before I show you our new Mohawk rug.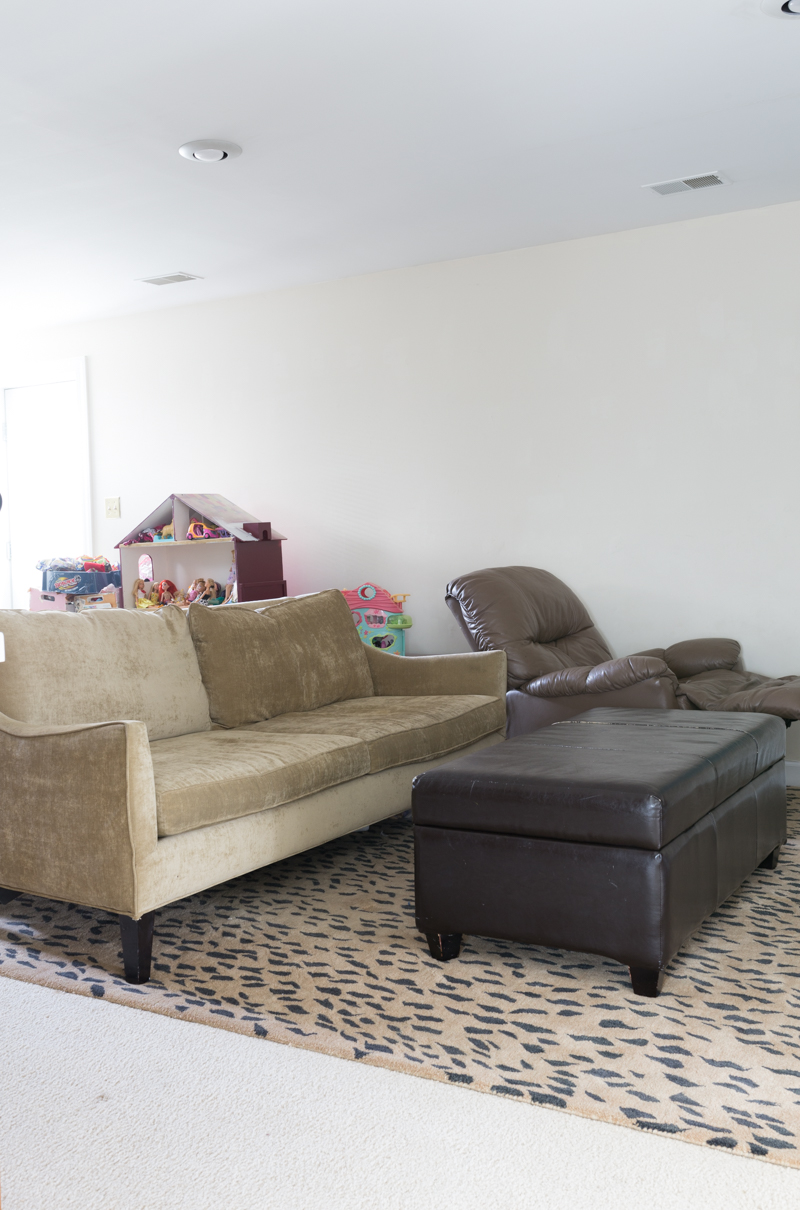 Some times we get asked where the TV is in our home.  This, my friends, is our TV room…in all of its very beige glory.  While I've yet to find a sectional that checks all of the boxes, I will continue the search as I make real progress on the bones of the room.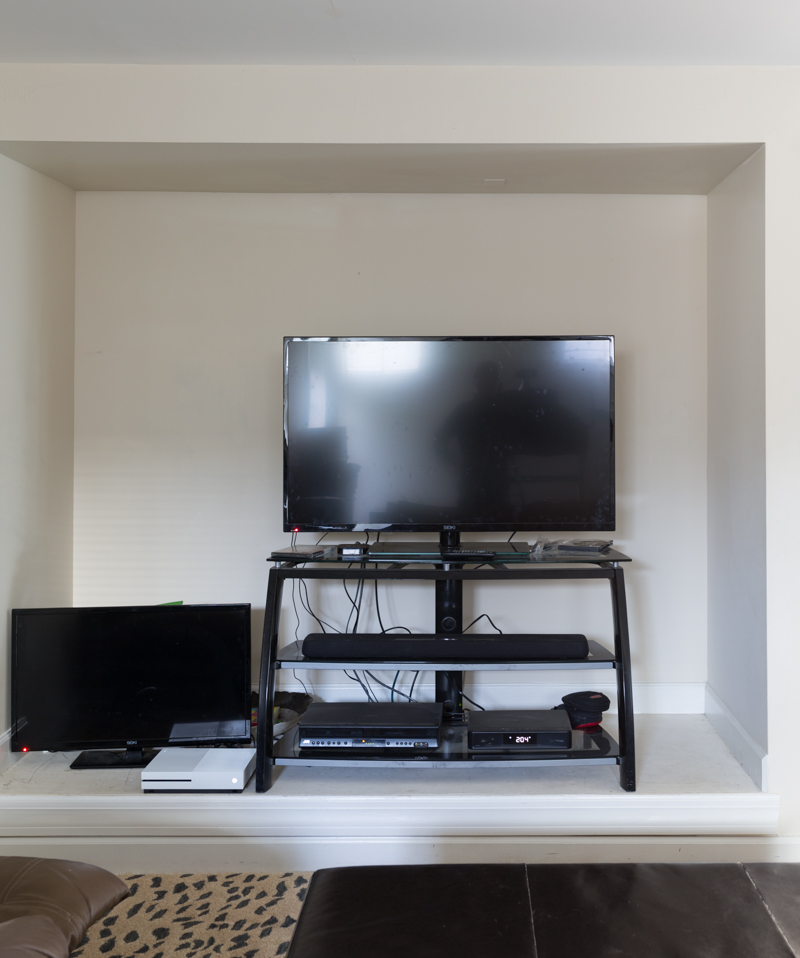 See that HUGE built-in area?  Our best guess is that it was designed for the REALLLY big TVs that were around when this house was built in 1994.  Last week we reconfigured the space and closed that off.  We how have a decent sized closet in the adjacent bedroom. Stay tuned.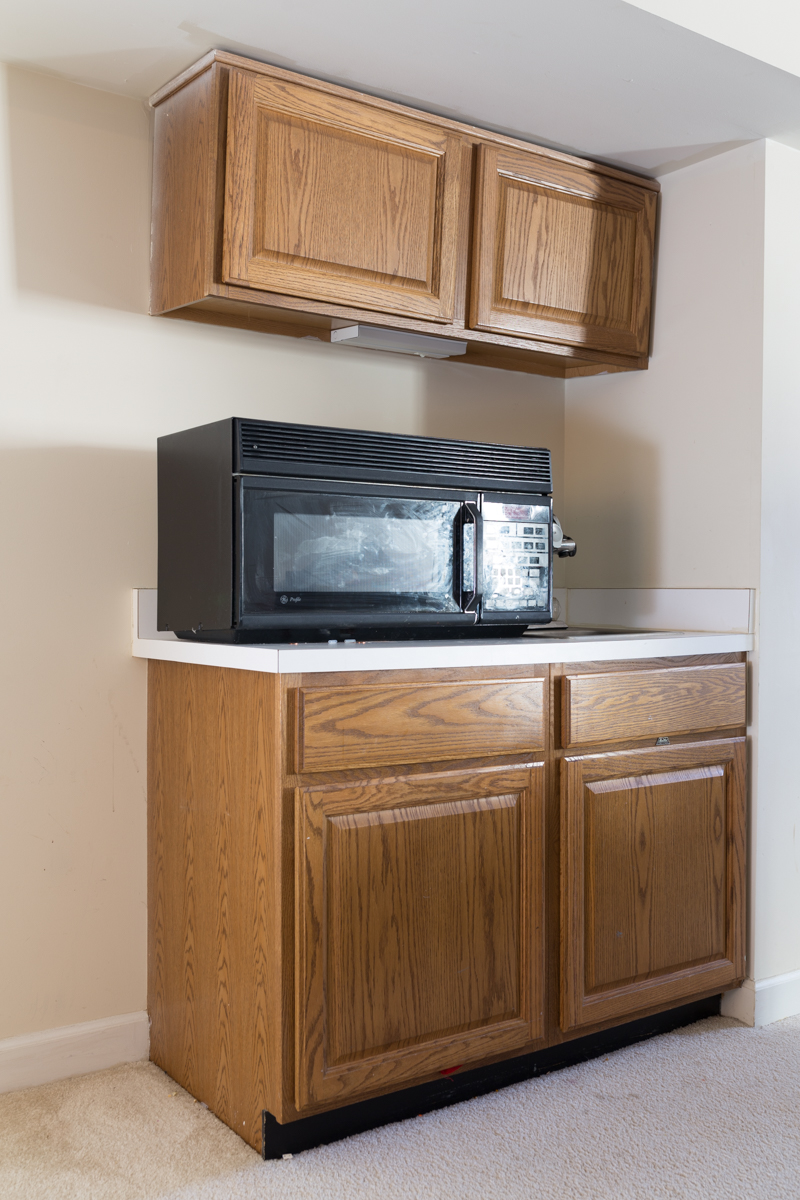 Well, that's a pretty underwhelming photo.  My plan is to finish painting that kitchenette a light blue and install new Liberty Hardware.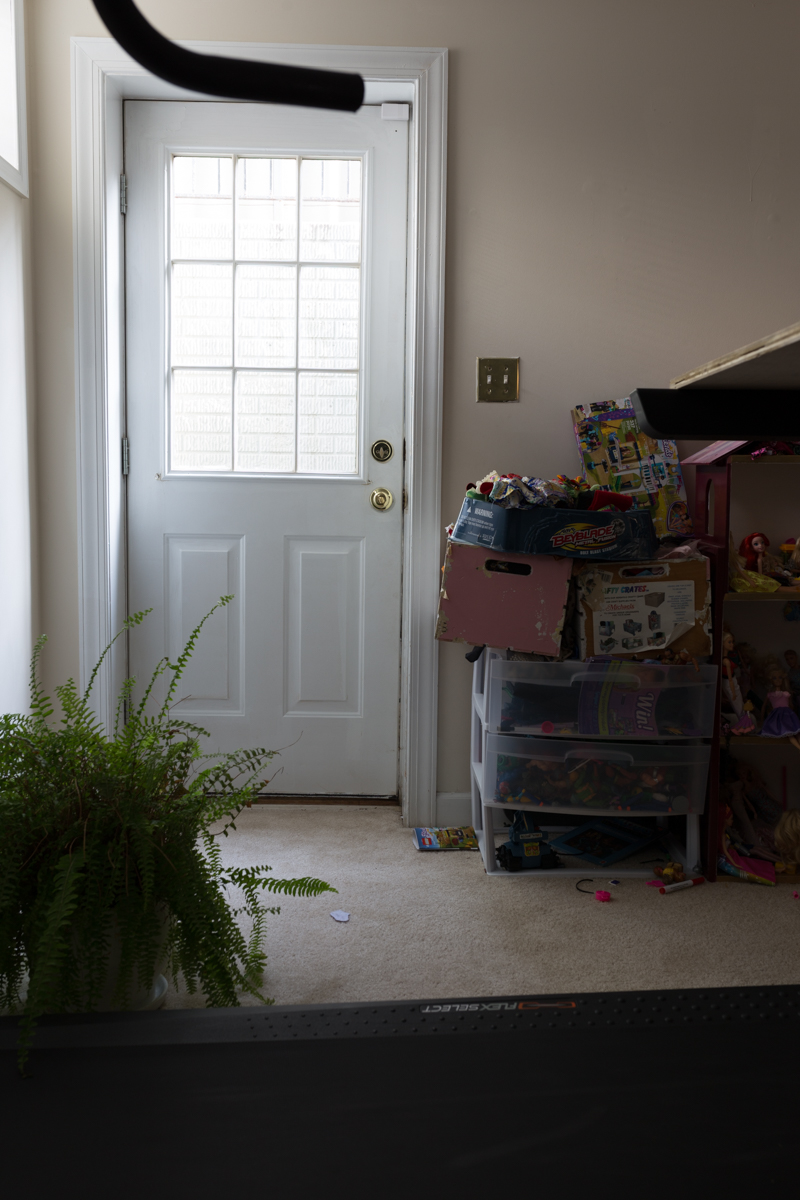 If that doesn't invite you to play with your toys….(that's sarcasm BTW).  We have solved this issue by drywalling the area under the stairs for the doll house and girl toys. This project is in the works.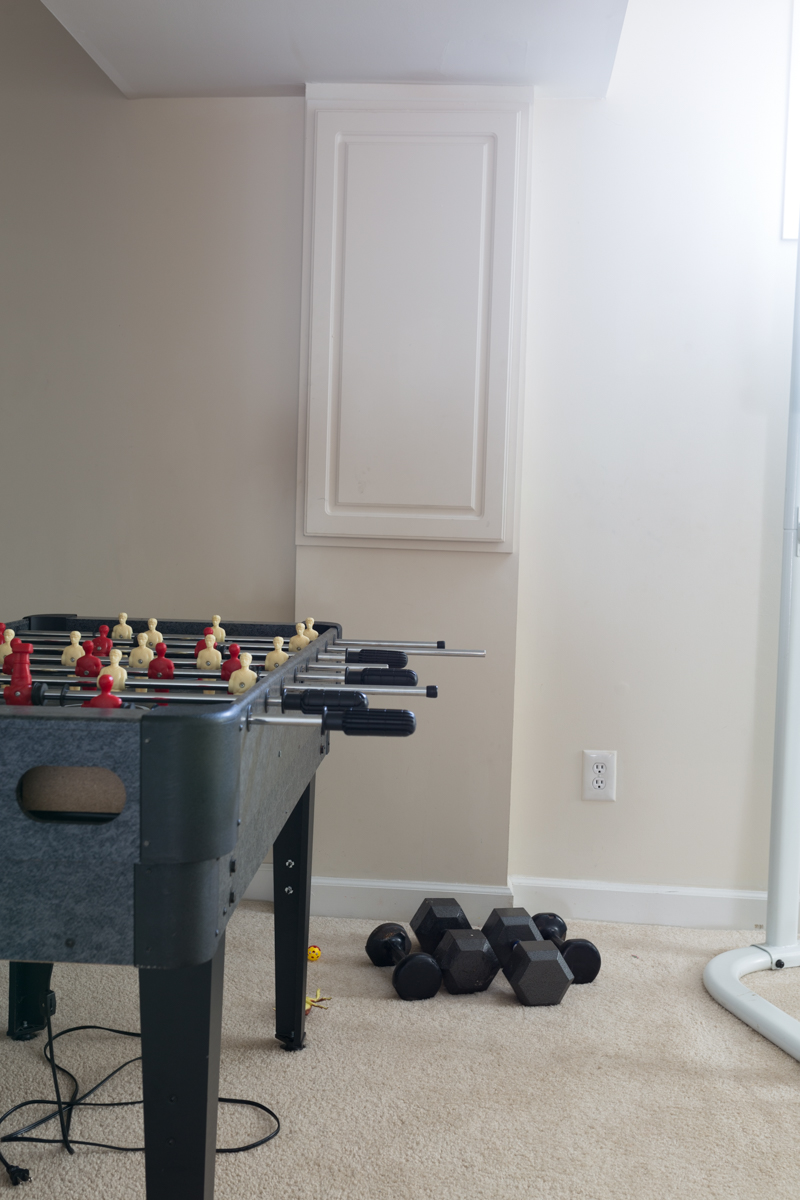 This is the circuit box for the house.  I am grateful for electricity, and I'm going to do my best to make this look pretty…TBD
One of the exciting products for this room arrived yesterday, and I couldn't restrain myself from trying it out in my living room.
NOTE:  This is NOT our basement.  Once the floors are finished I will move this beauty down to its new home ❤️.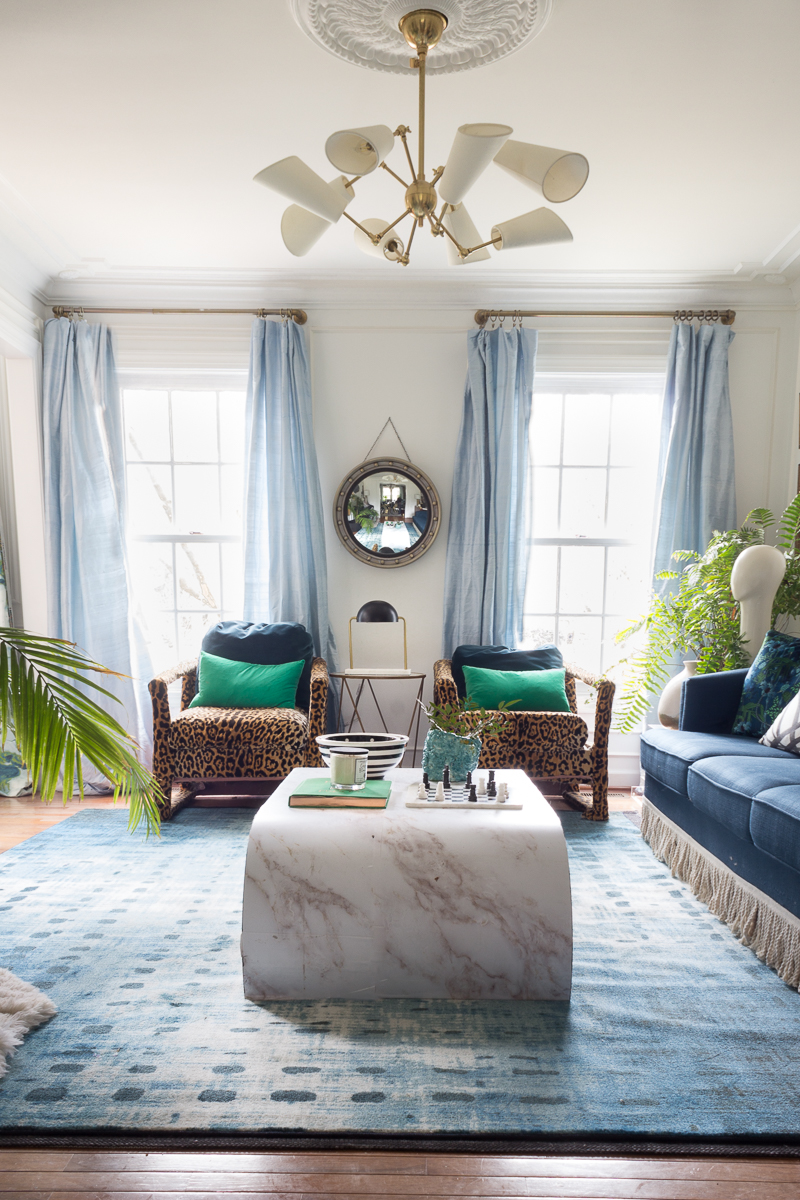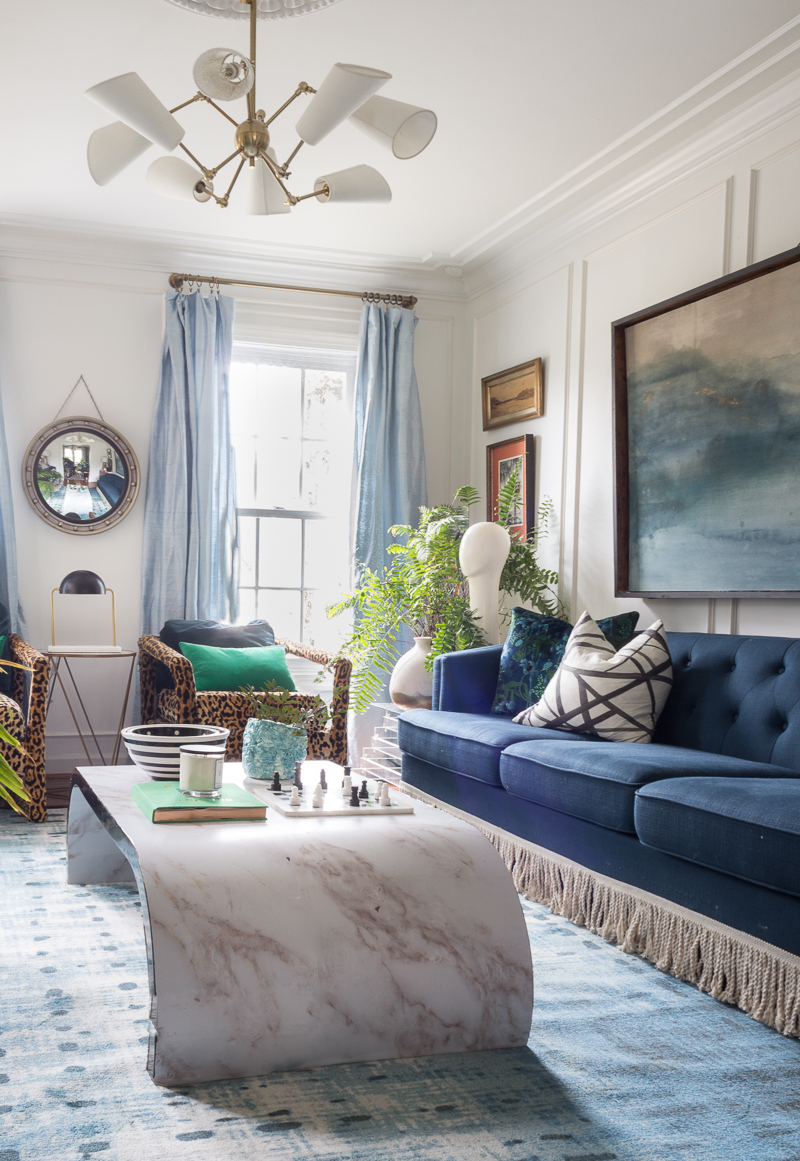 This rug is called the Cassiopeia and it has an abstract art effect. The blues have a lovely teal under tone.  I think it will play very nicely with the wallpaper.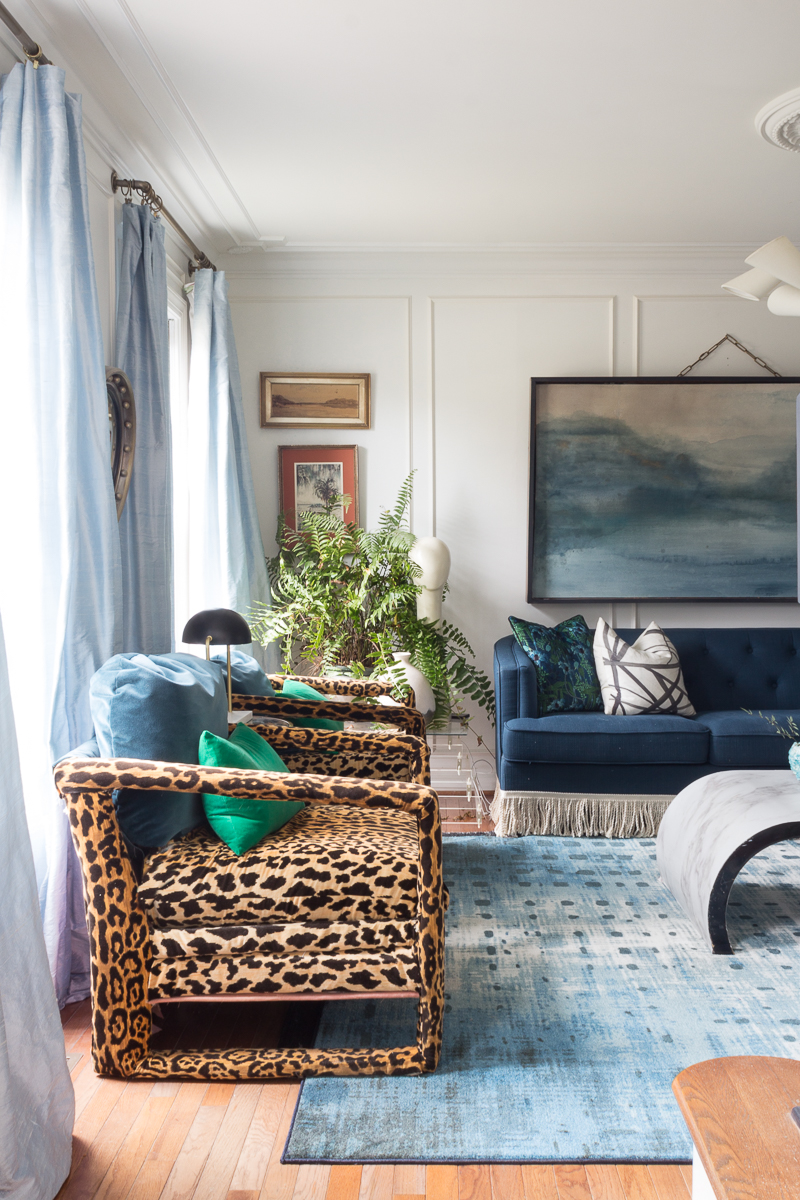 I enjoyed spending time looking for rugs on Mohawk's website!  Their selection is HUGE and there were several other rugs that I have my eye on for the remaining rooms that we have.
Official Sponsors in this Space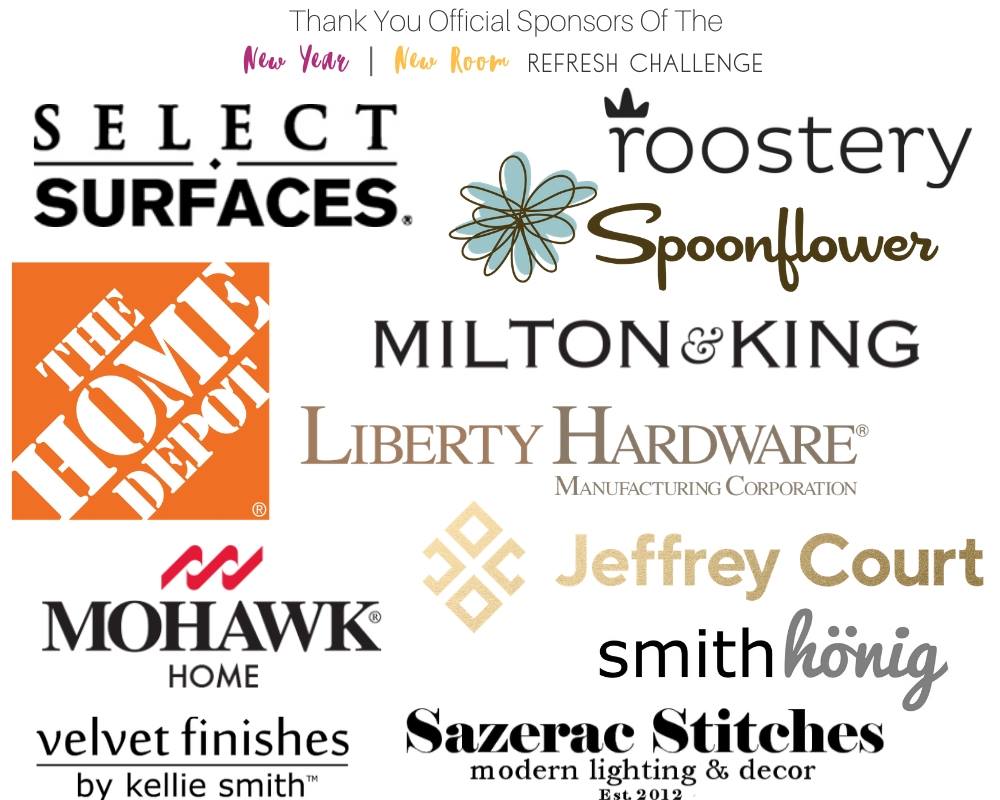 Thanks so much for joining in today! Don't forget to follow along with all of the others as we all refresh one of our rooms for the new year!