2020 New Year New Room Challenge
It's January, and we all know what that means….No, I'm not talking about the five extra pounds of fat and the dead Christmas tree in the corner…I'm talking about the 2020 New Year Newe Room Challenge!  Actually, this year we could almost call it the New DECADE New Room Challenge…but that seems to be taking it a bit too far, doesn't it?  LOL
This fun event is hosted by Stephanie from Casa Watkins Living.  Stephanie has a really fun global style and I would really recommend checking out her blog if you haven't already.
The New Year New Room Challenge runs almost the entire month of January, and we have some epic participants this year.  I hope you enjoy following along!
Note: Most of the products listed will be sponsored.  I appreciate their support, and together we are teaming up to bring you unique design ideas.
Goal for New Year New Room Challenge
This is our second time living in this house.  Last time we installed new carpet in the basement for our renters.  During the recent kitchen renovation, however, we pretty much trashed that carpet as we lived out of our basement for waaaaayyyy longer than we a family of 6 should.  So, one of the things that I am most excited about is the new Select Surfaces flooring coming in throughout almost the entire basement.  I'm seriously stoked!
I'm hoping on the wallpapered celing trend and plan to add a pop of personality to this space on our "fifth wall" thanks to Milton and King wallpaper.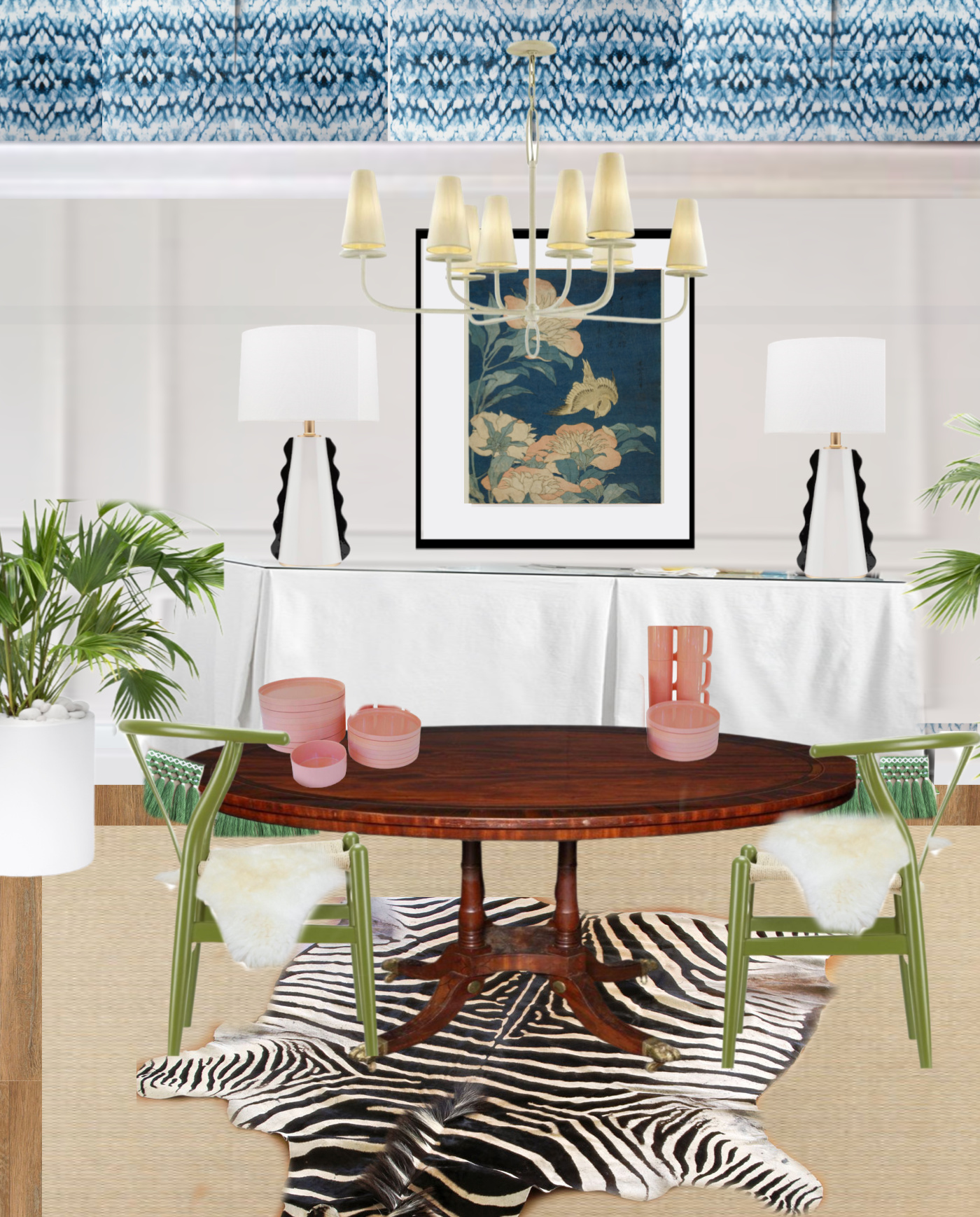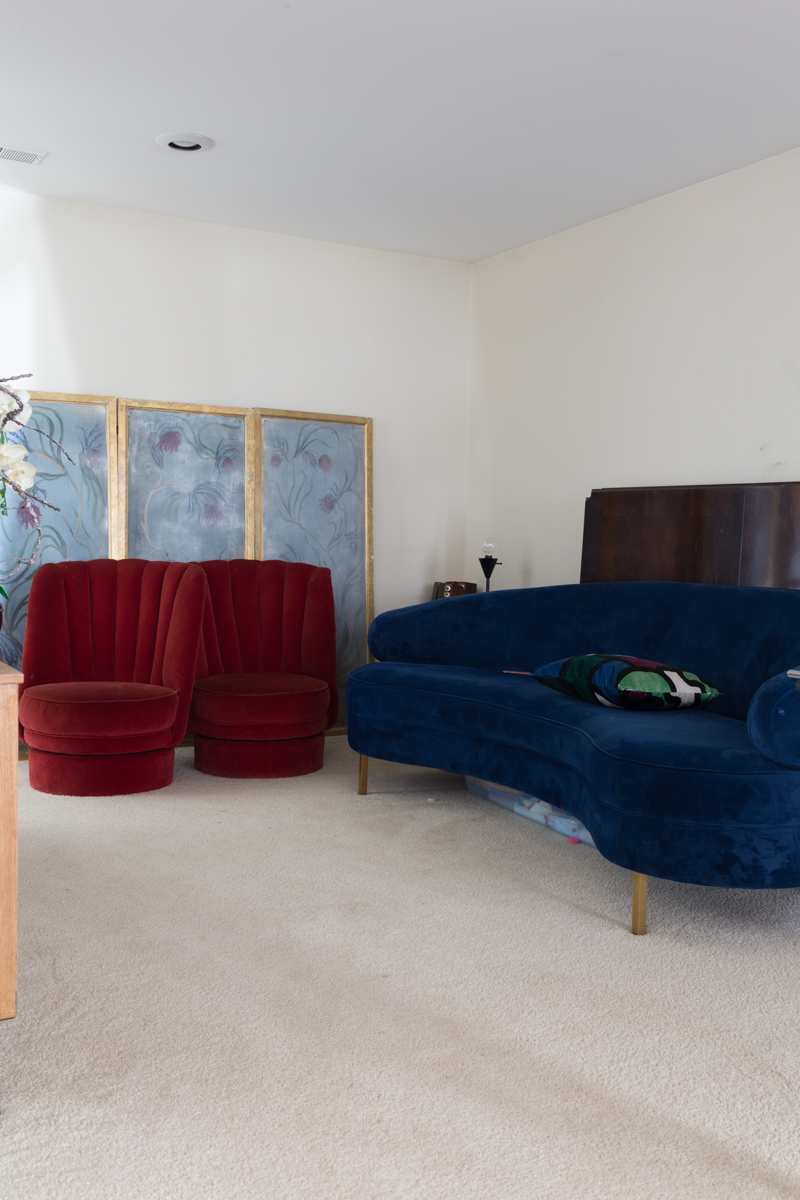 It is like the Land of Misfit Toys down here, but you should have seen this BEFORE we had a big yard sale. ? This space currently boasts an extra sofa and dirty old chairs that seemed like good purchases in the moment.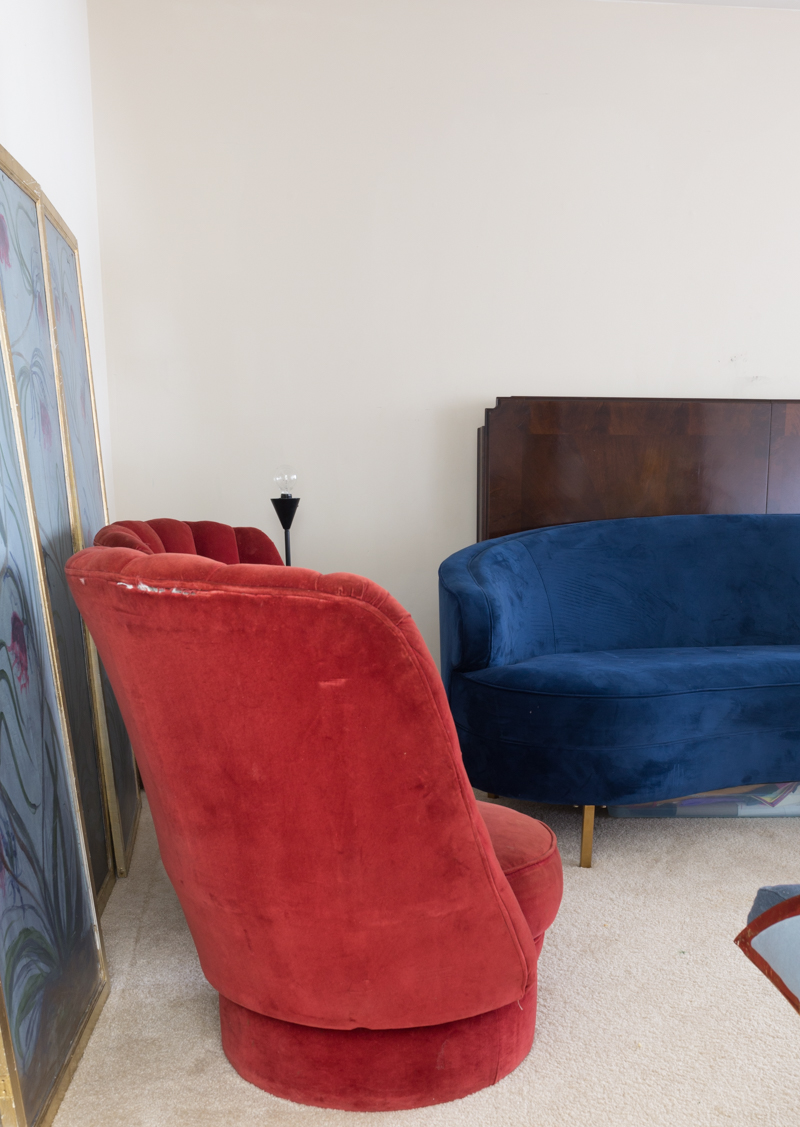 My plan is to move these to the other end room of the basement and recover the chairs in Milton and King Candy Stripe fabric.
I just purchased some new vintage wishbone cane chairs that could stand a new coat of paint.  I also have an old Ethan Allen dining room table that would be perfect for playing school, drawing, and board games.  Said board games will be stored in a covered sideboard.  I also hope to install more lighing to make this space fab.
This is just the first of about 5 reveals that will be happening in the basement as the winter rolls on.  Hold on tight, because it is going to be one wild ride!
-Rip out old nasty carpet
-Install Select Surfaces Spill Proof Flooring
-Finish Hanging Metrie Moulding
-Install Milton and King Entomology Wallpaper on ceiling
-Install lighting
-Paint walls
-Get sewing machine fixed
-Sew cloth for sideboard with Fringe Market Trim
-Sand/strip table
-Paint green chairs
-Find and hang art
-Style and accessories….This list has been abbreviated from its original form and I'm not sad about it.  During the same time that I work these issues I will likely be working on other areas of the basement, so stay tuned on Instagram!
Official Sponsors in this Space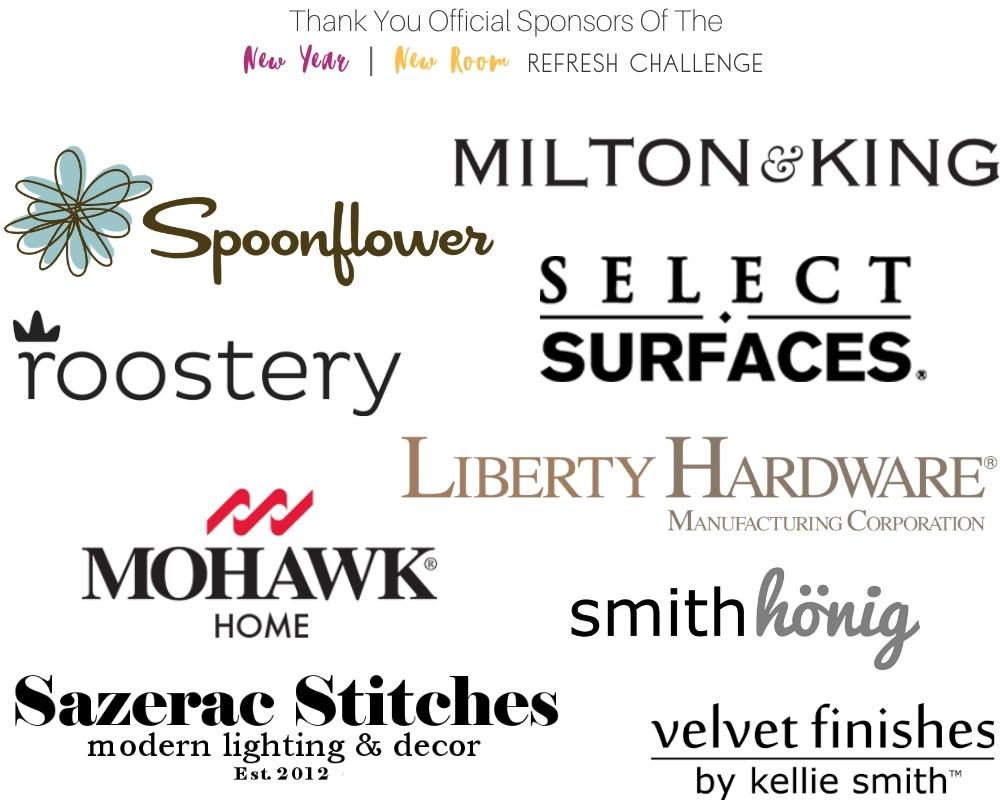 Thanks so much for joining in today! Don't forget to follow along with all of the others as we all refresh one of our rooms for the new year!