High Point Market- Design Bloggers Tour
UPDATE:  Due to Covid-19 High Point Market has understandably been postponed.  The goal is to hold the event of June 12-14th.  If this happens, I will be bringing you along, virtually, June 12-13th.  May 16 will be the day to revaluate health conditions and set the final date.  I will keep you updated as the situation develops.
I first heard of High Point Market when I was 10 years old.  My legs were crossed as I sat on the floor of my Aunt's house.  I listened as my older and much "cooler" cousin talked about the "The Furniture Capital of the World".   Mind you, this was the same cousin who made me an intricate wreath for Christmas, and first introduced me to Martha Stewart.
It is hard for me to believe that all of these many years later I have been chosen by the High Point Market Authority (HPMA), in partnership with Esteem Media, to be a part of the  Design Bloggers Tour for spring market, April 25 – 29, 2020.  I will be scoutig out ideas for my house and yours.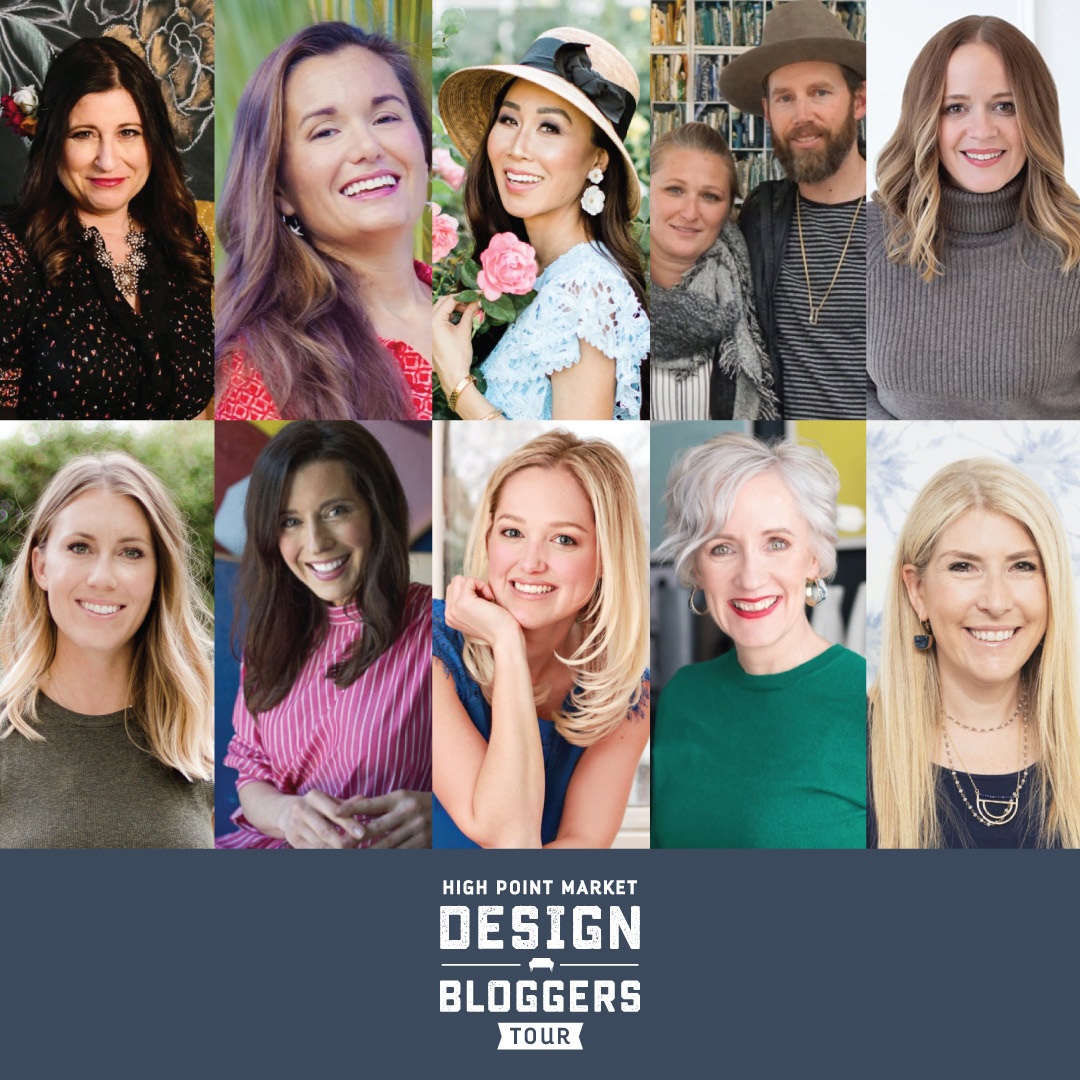 I am excited to be joining nine other talented bloggers at  High Point Market  for a 2-day tour of sponsoring showrooms. During this time we will visit each sponsor for a look at the exhibitors' company, showroom and products during a 45-minute presentation and tour. You will get the behind the scenes look as I show you my favorite finds and give you great round-ups on my blog.
The other bloggers selected for this tour include:
Bari Ackerman, http://www.barijdesigns.com/blogs/bloomwild
Tiffany Cassidy, http://www.lagnappe.com/blog
Diana Elizabeth,  https://dianaelizabethblog.com/
Heather and Matt French, http://www.frenchandfrenchinteriors.com/blog
Katie Kath, http://www.jkath.com/blog-1
Chloe Mackintosh, http://www.boxwoodavenue.com/blog
Samantha Regan, www.shiningondesign.com
Jen Stanbrook, https://lovechicliving.co.uk   
Karen Wolf, http://www.kbwinteriors.com/blog
Sponsors participating in the tour include:
CR Laine, www.crlaine.com
Crypton Home Fabric, www.crypton.com
Fairfield Chair, www.fairfieldchair.com
Four Hands, www.fourhands.com    
Hooker Furniture, www.hookerfurniture.com
Hubbardton Forge, www.hubbardtonforge.com
IMC – Interhall, www.imchighpointmarket.com/interhall  
Innovation Living, www.innovationliving.com
Jaipur Living, www.jaipurliving.com
John-Richard, www.johnrichard.com
Lloyd Flanders, www.lloydflanders.com
Smith Hönig, www.smithhonig.com
Stickley Furniture, www.stickley.com
Universal Furniture, www.universalfurniture.com
So stay tuned!  BIG High Point Market FUN coming soon!