We know that a dining room chandelier can make a room sing. Well, adding backyard lighting can be just as helpful in setting a mood and making a statement.
Since most of our outdoor entertaining will happen at night, a critical and final step to our recent patio makeover was to add outdoor lighting and ambiance. I'm excited to show you how we selected a fire pit, hung outdoor string lights, and added safety lighting to our trampoline area.
Before I show you the backyard lighting, let's briefly recap just how far we have come.
If you missed the backyard reveal, here are the daytime before and after images.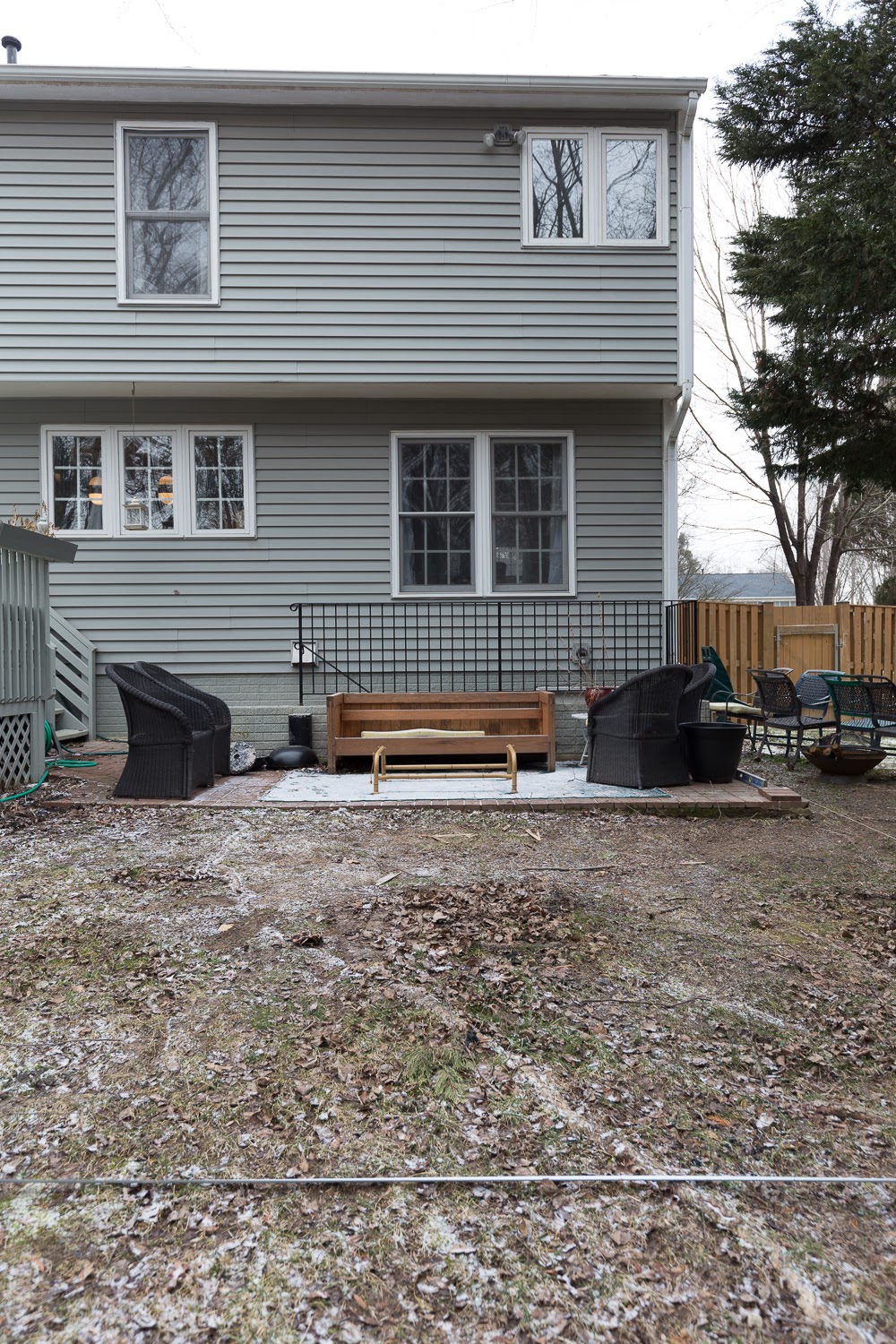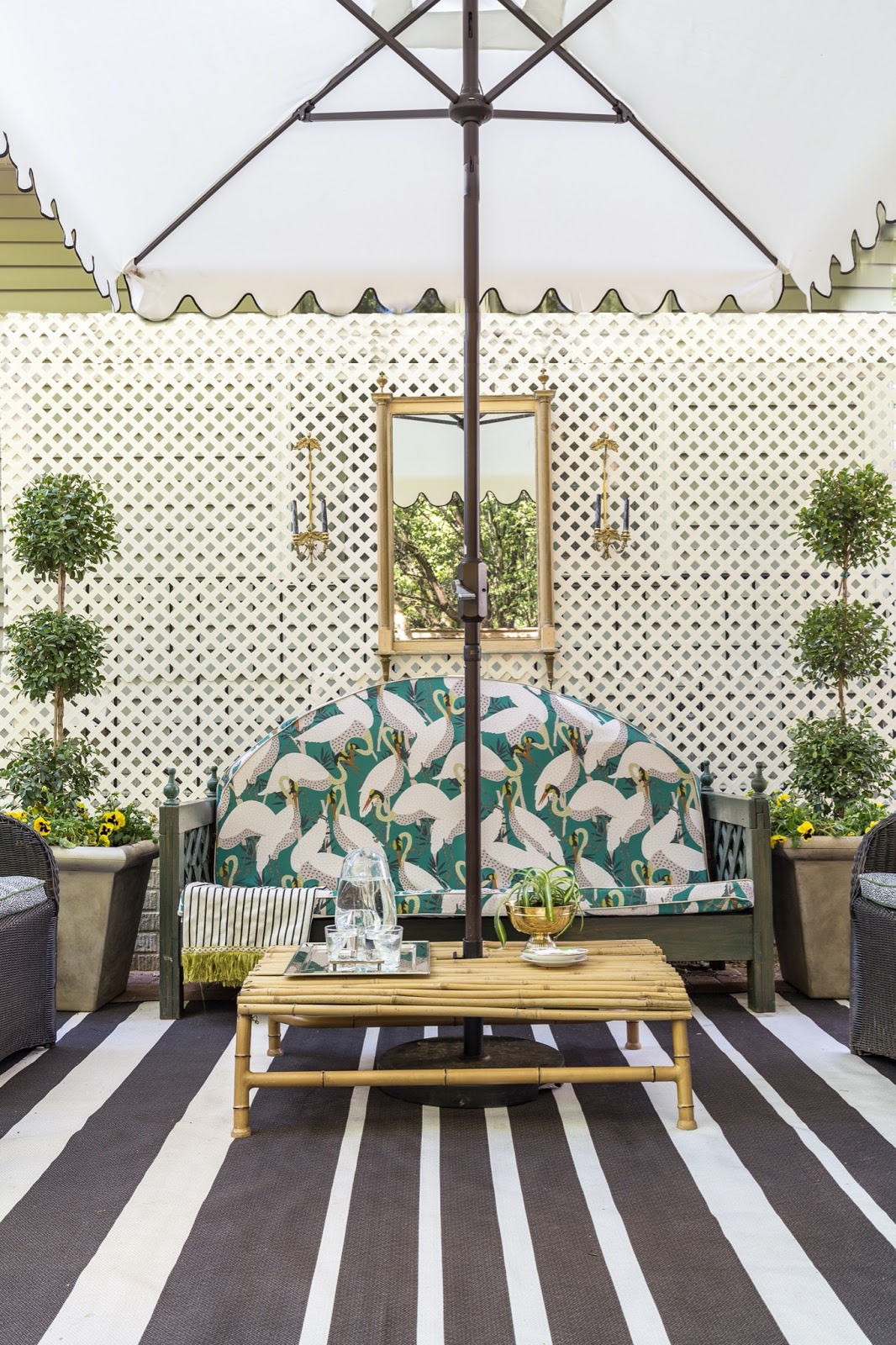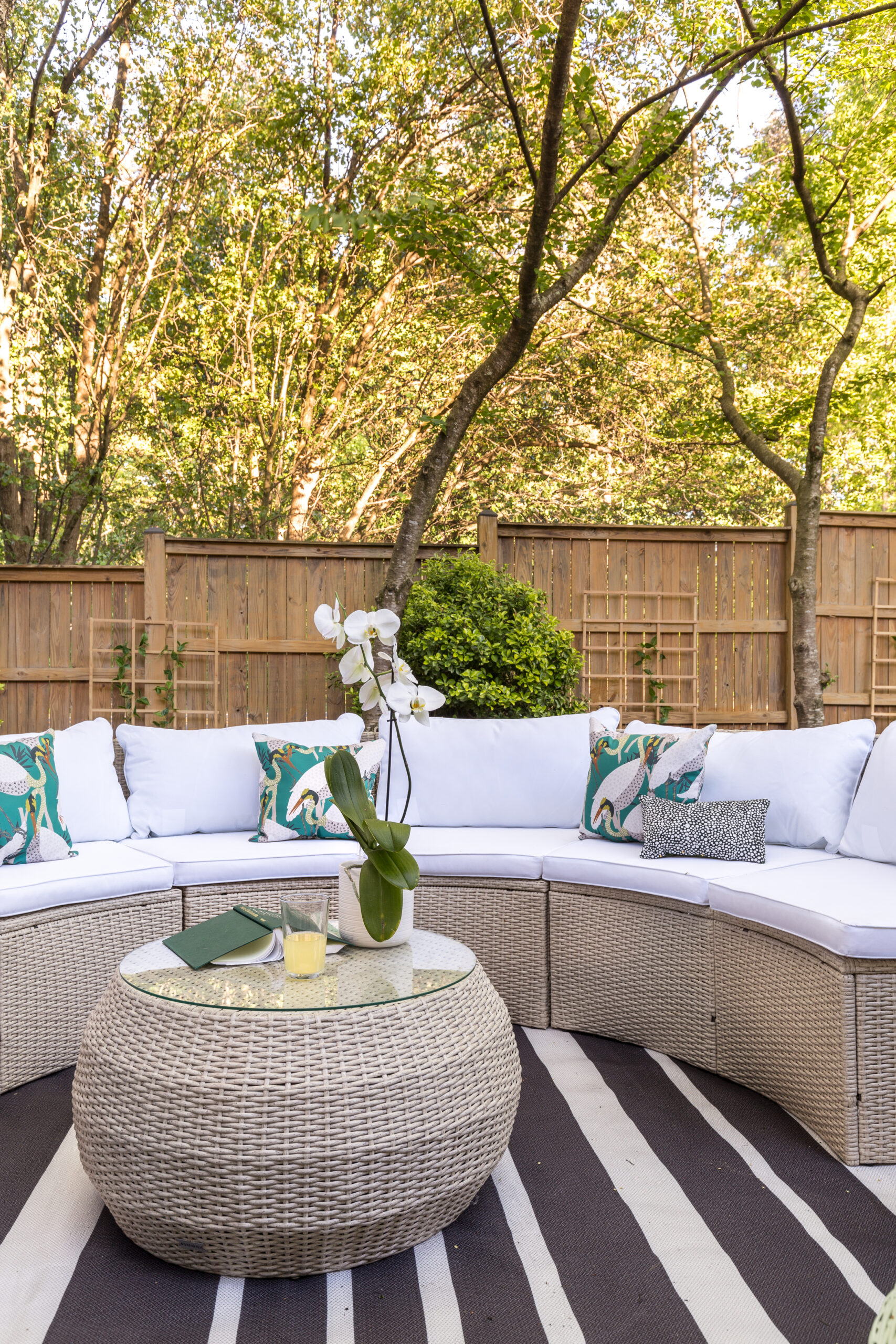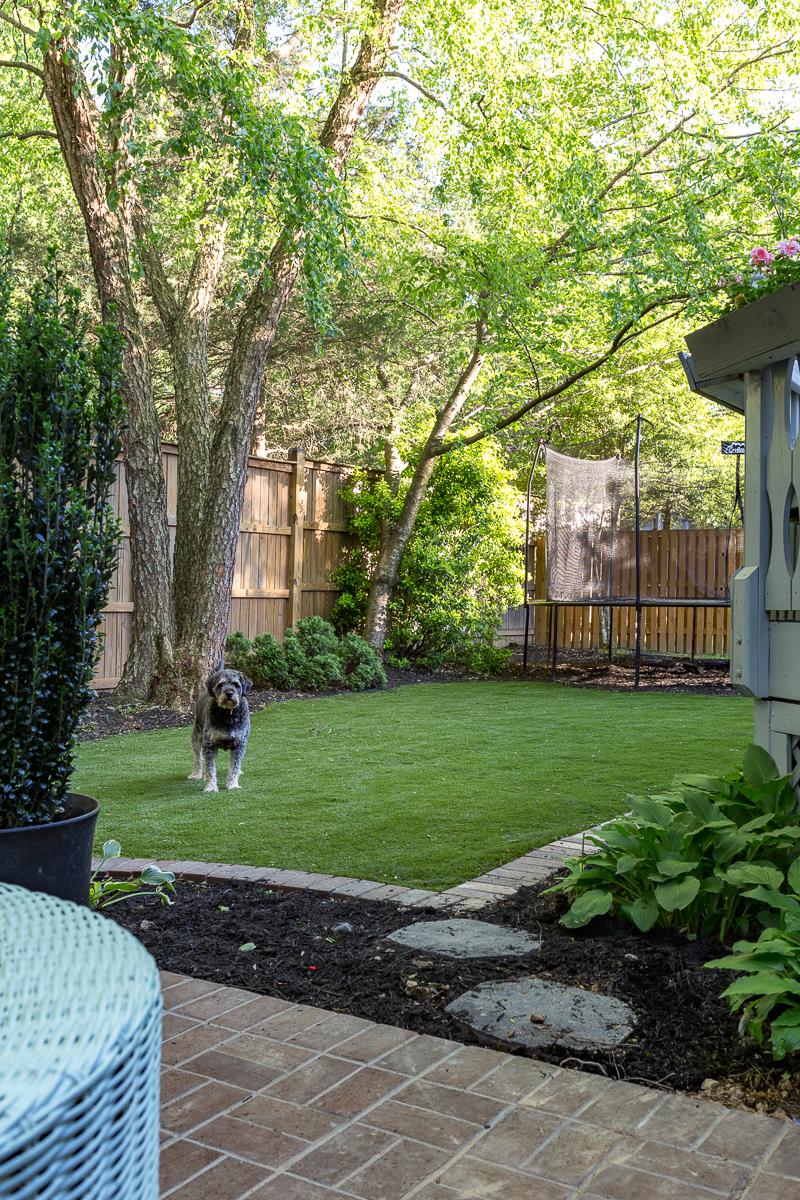 While this space is a dream come true, I knew I could make it even more magical at night.
The products mentioned in this blog post are sponsored by
Ferguson Showrooms, but the opinions are 100% my own.  
The Backyard Lighting Plan
Here are the ways that we could envision improving our backyard lighting situation
-First and foremost we wanted a new fire pit.  Ours was tiny, old, broken, and seemed out of place with our other upgrades.
-Also, I've always dreamed of installing string lights in our backyard.  My plan was to use a system of removable (read Home Owner's Association approvable) poles to suspend lights above the round sectional.  Additionally, lights strung around the deck would be fun too. 
-Finally, as a safety feature, we knew we needed more light near our trampoline area.
Backyard lighting and Ambiance- The Fire Pit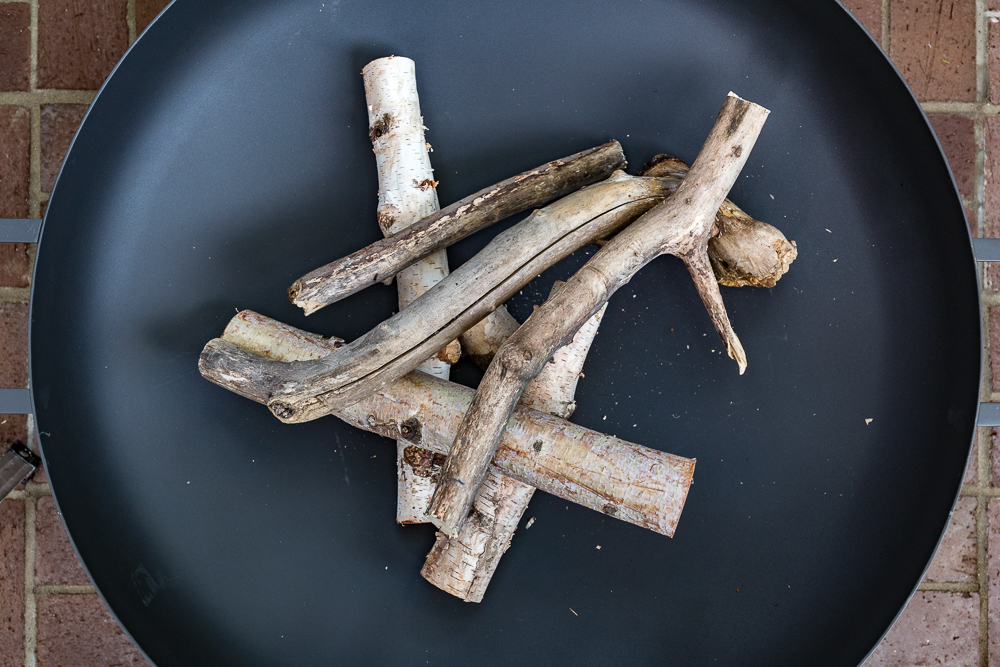 We debated a gas vs fire pit for weeks.  I truly think both options would have been great, and here are the pros and cons as we could see them:
Pros to a Gas fireplace:
Easy to operate
Less messy
Doesn't leave guests smelling like smoke
Cons to a Gas Fireplace: 
Generally more expensive
Requires propane tanks
May not feel as authentic as a wood burning, depending on the amount of BTU's and shape of the burner
Pros to a wood fire-pit:
Authentic and Nostalgic experience
A place to burn our pile of limbs and branches
Less expensive (generally)
Cons to wood burning fire-pit:
More ash mess
More smoky smell
Harder to start
After debating all of these variables, we decided the best fit for us was a wood burning fire pit.  We were especially attracted to this Real Flame 34″ Wide Portable Wood Burning Round Firepit Bowl.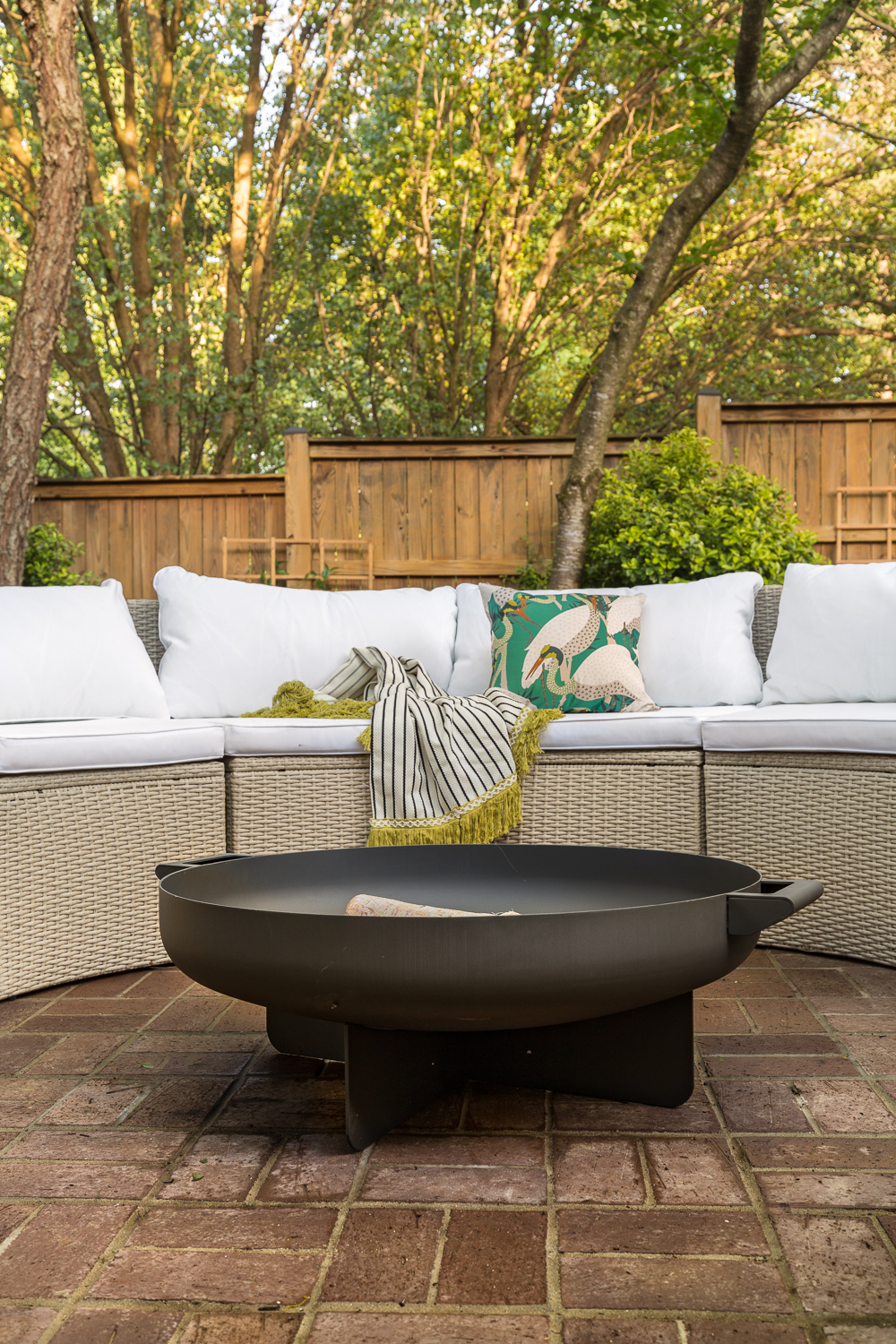 Backyard lighting and Ambiance-String Lights
Sometimes the application of a good idea takes a little creative thinking. In this case I needed a way to suspend overhead backyard string lights that didn't reach all of the way to the fence or the deck.  
I decided to install PVC pipes into the ground and anchor them in cement.  With PVC pipes installed, I could then use conduit pipe as a removable, yet attractive, option for suspending lights. 
HOW TO HANG BACKYARD LIGHTS
Supplies:
Shovel, wheelbarrow, cement, 8 in foam tube, jig saw, black spray paint, black zip ties optional: ¾ in PVC, and ½ in conduit pipe, drill and diamond drill bit and level, String lights (I used Ferguson Hometown Evolution 100 ft Party Lights)
Optional: Eye hooks, wire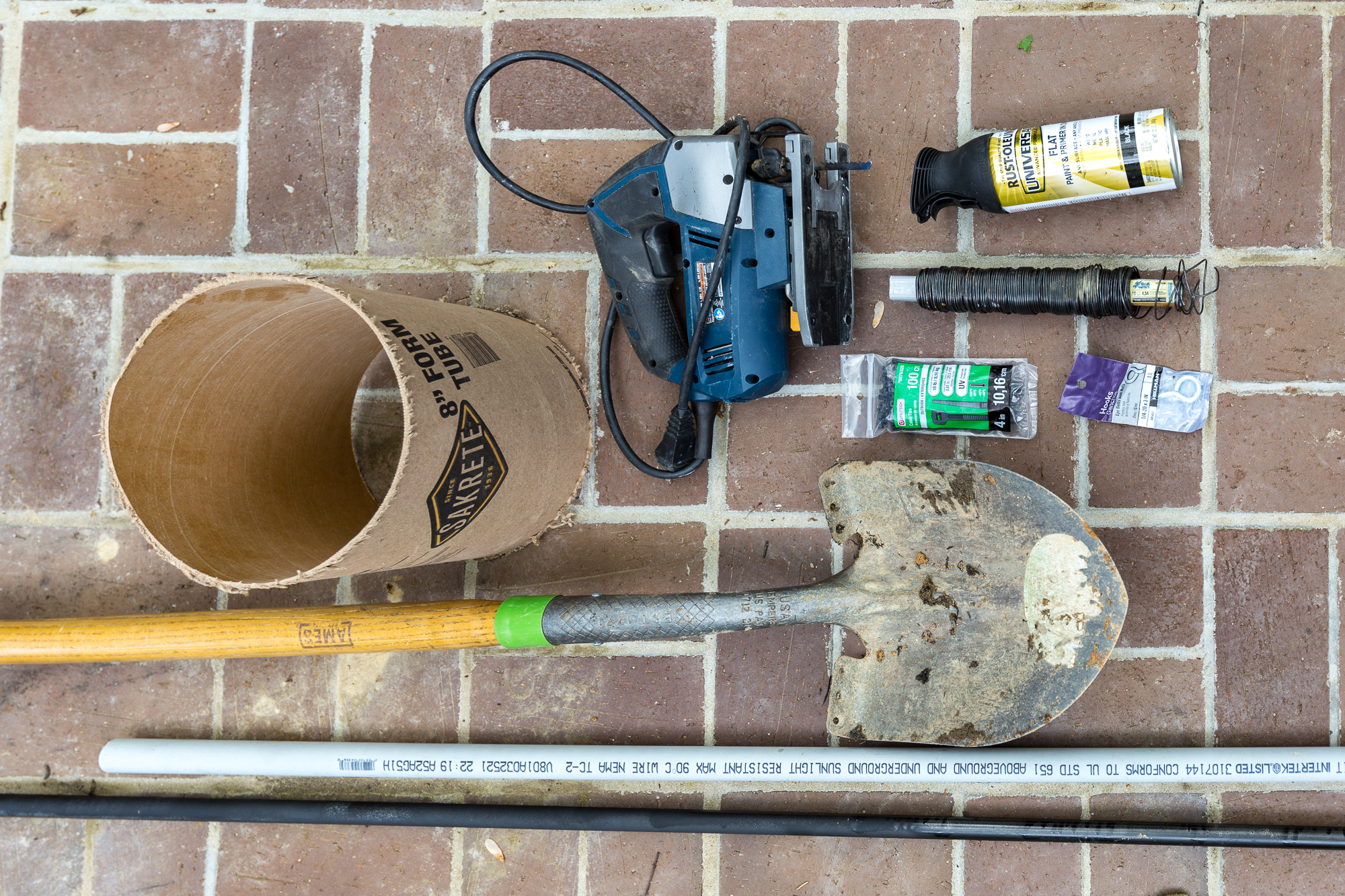 Dig a hole lower than your freeze line and make it wide enough to insert your 8 inch cement foam tube.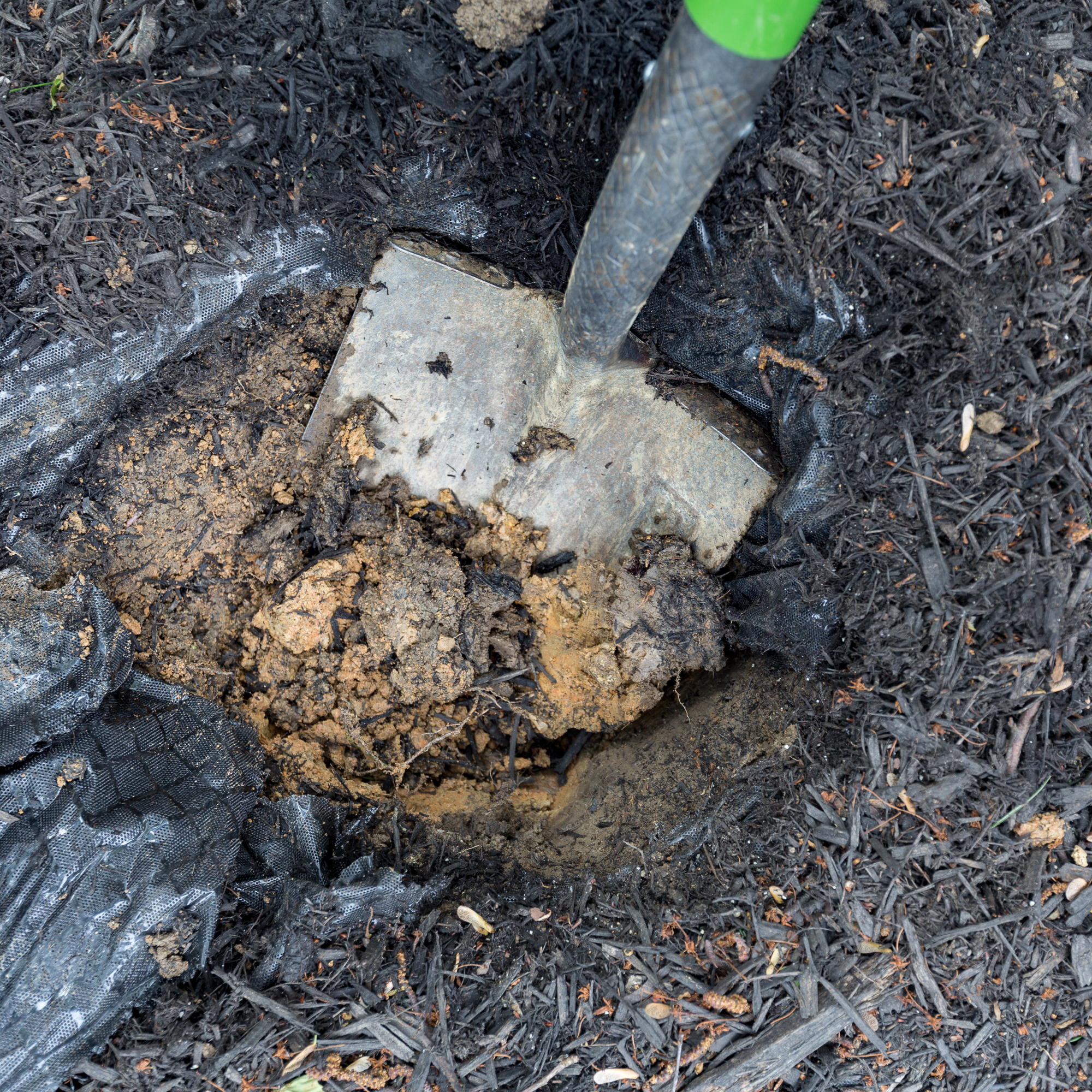 Prepare concrete according to directions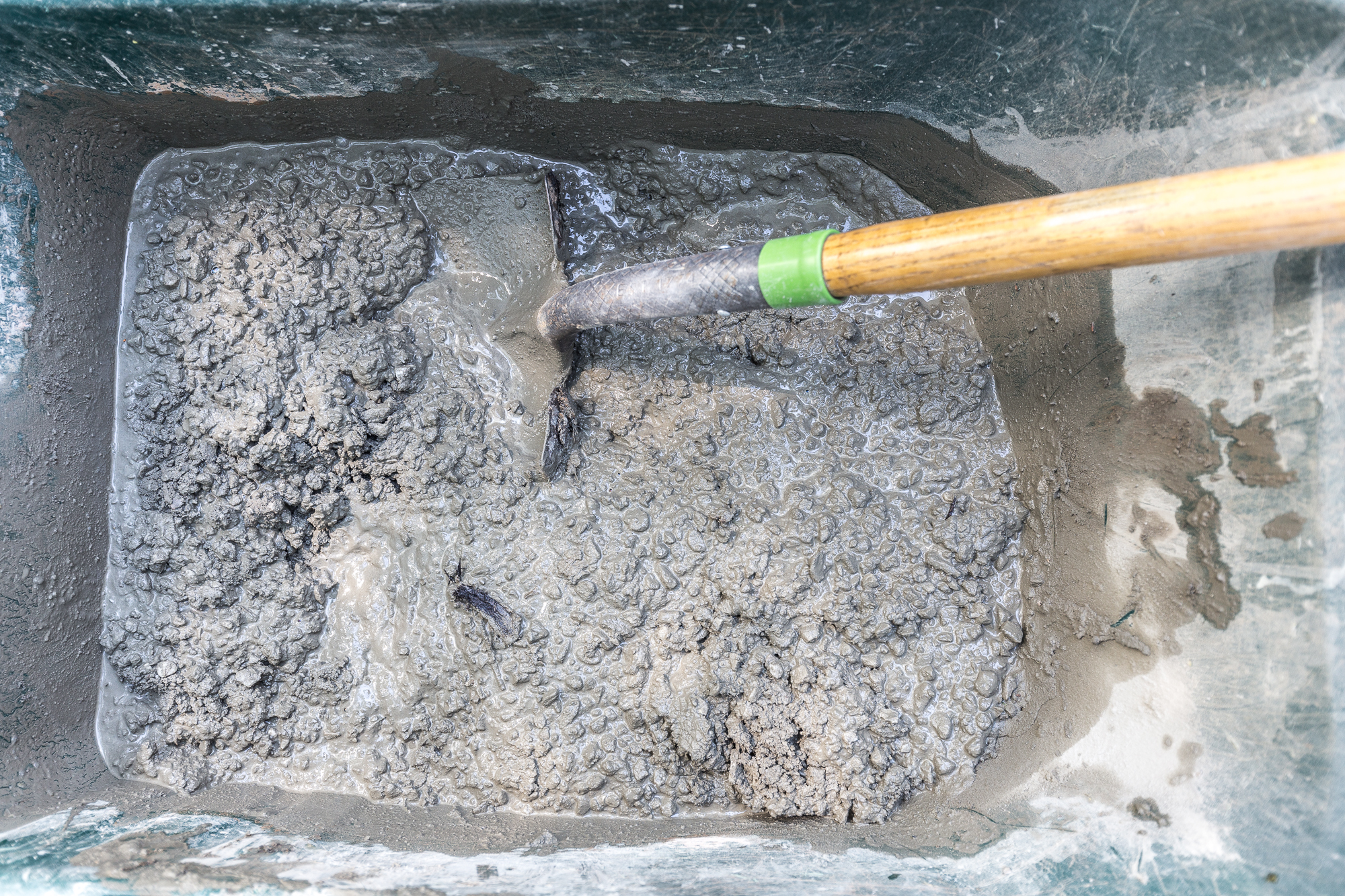 Place PVC pipe in the hole and use a conduit pipe and level to make sure it is set level in all directions. Don't leave the conduit pipe inside the PVC pipe.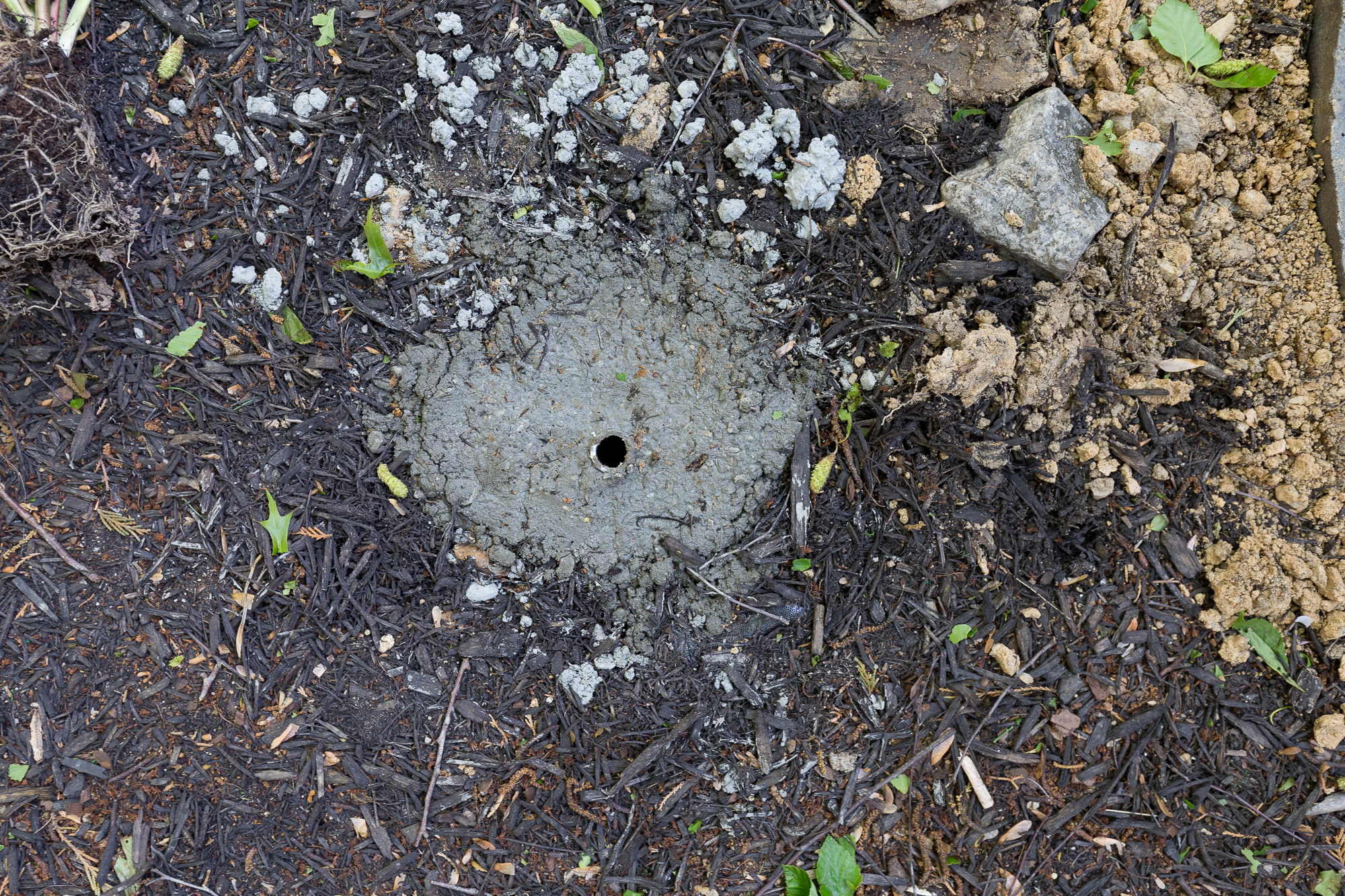 Paint pipes black and use a diamond drill bit to drill a hole big enough to insert zip ties.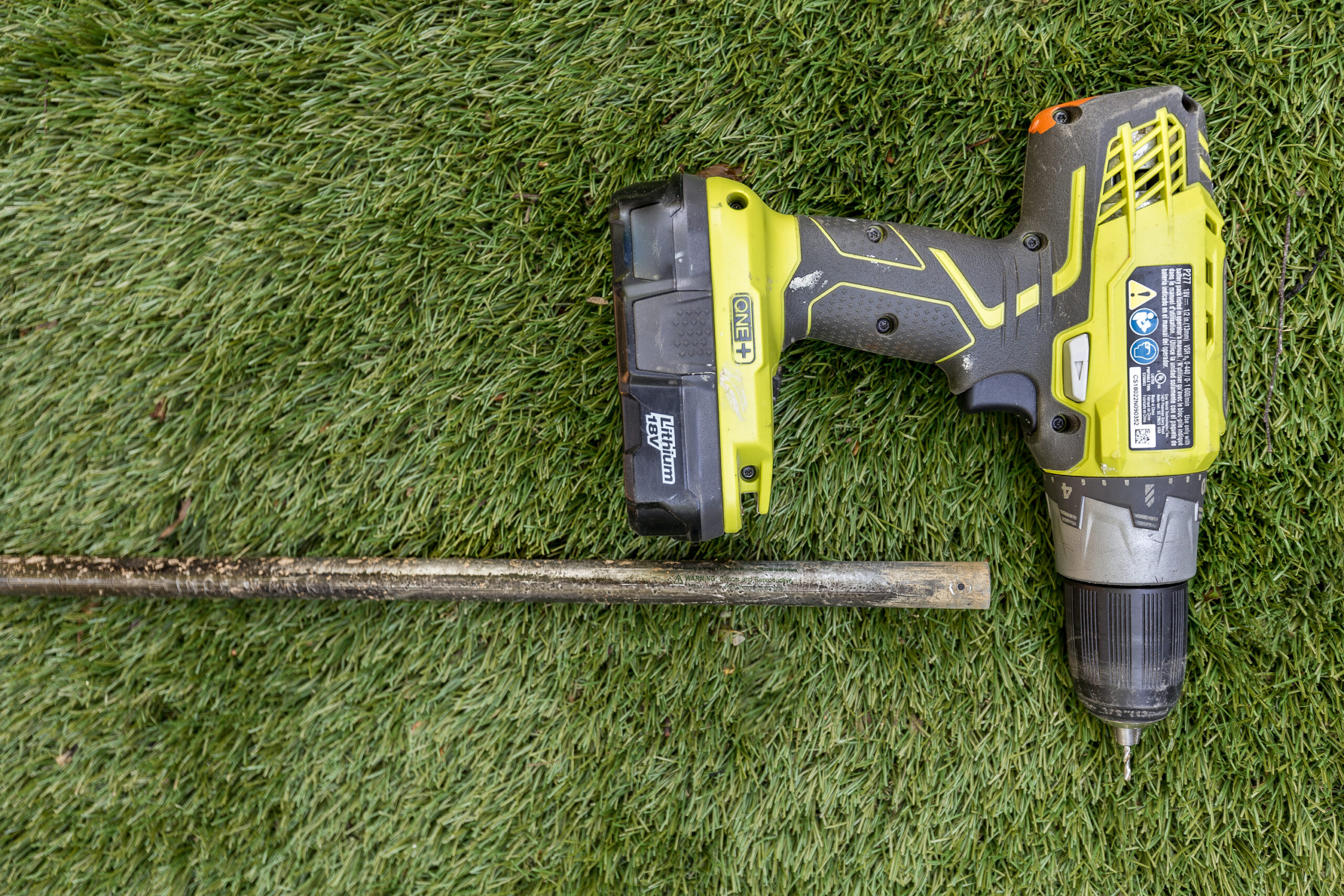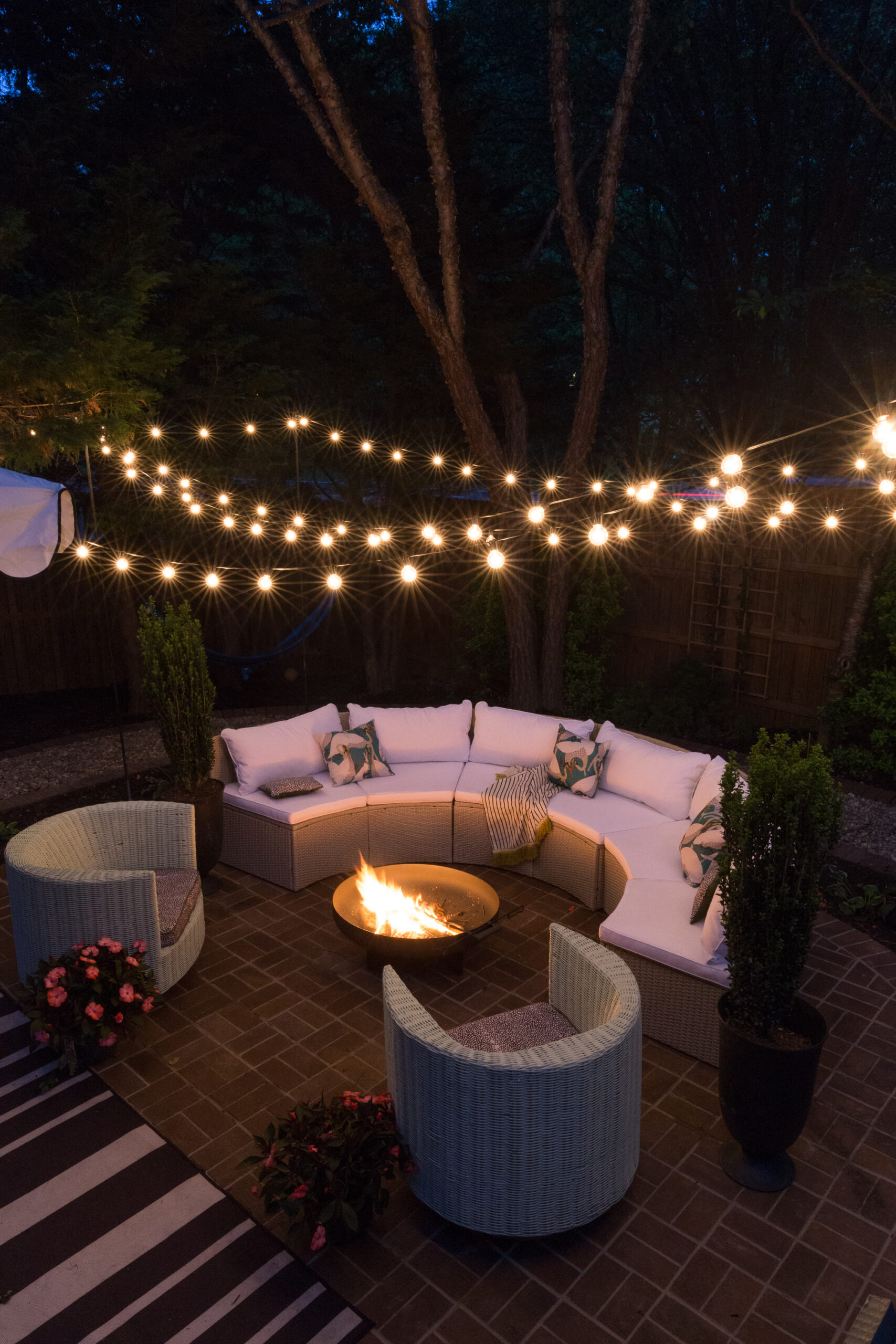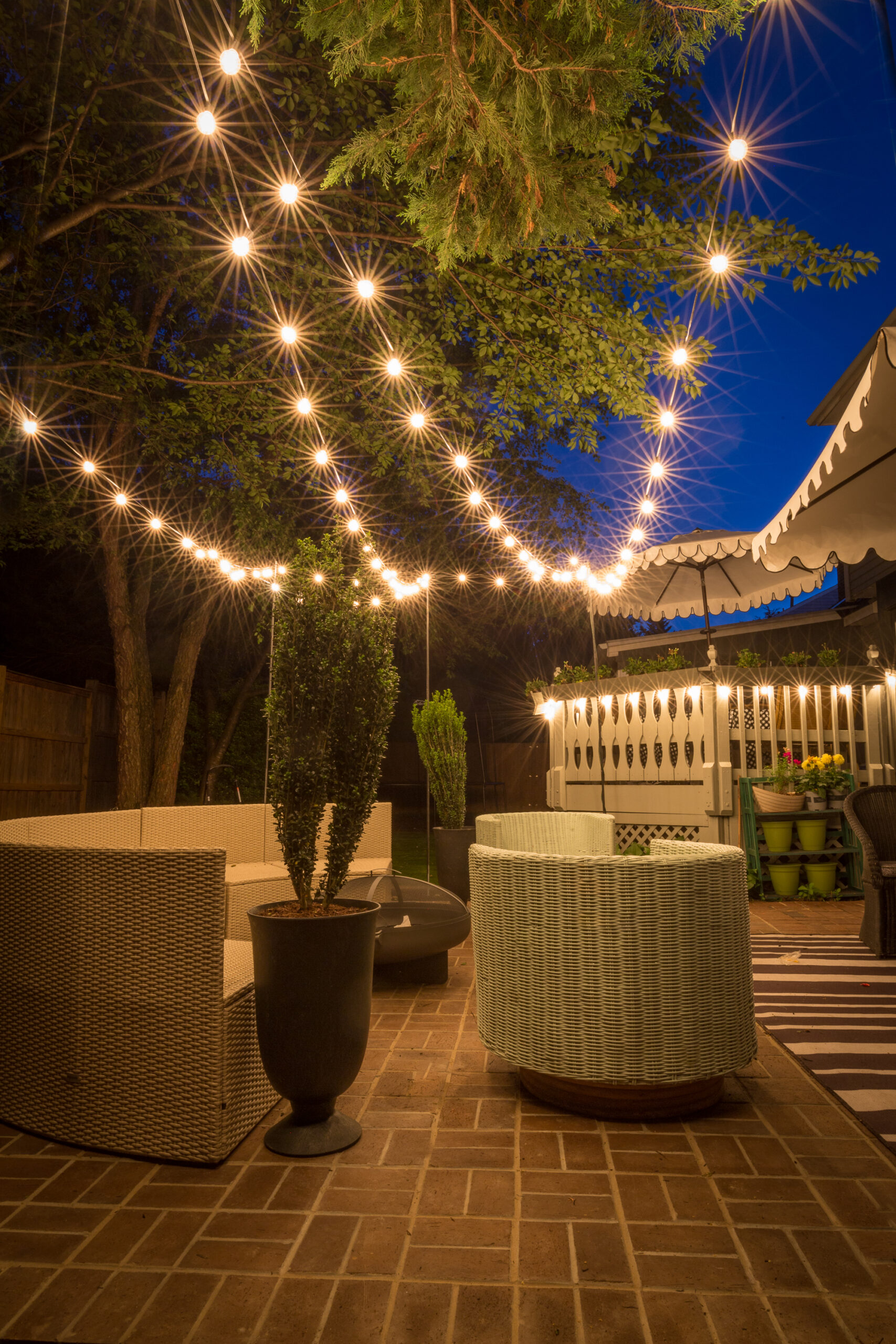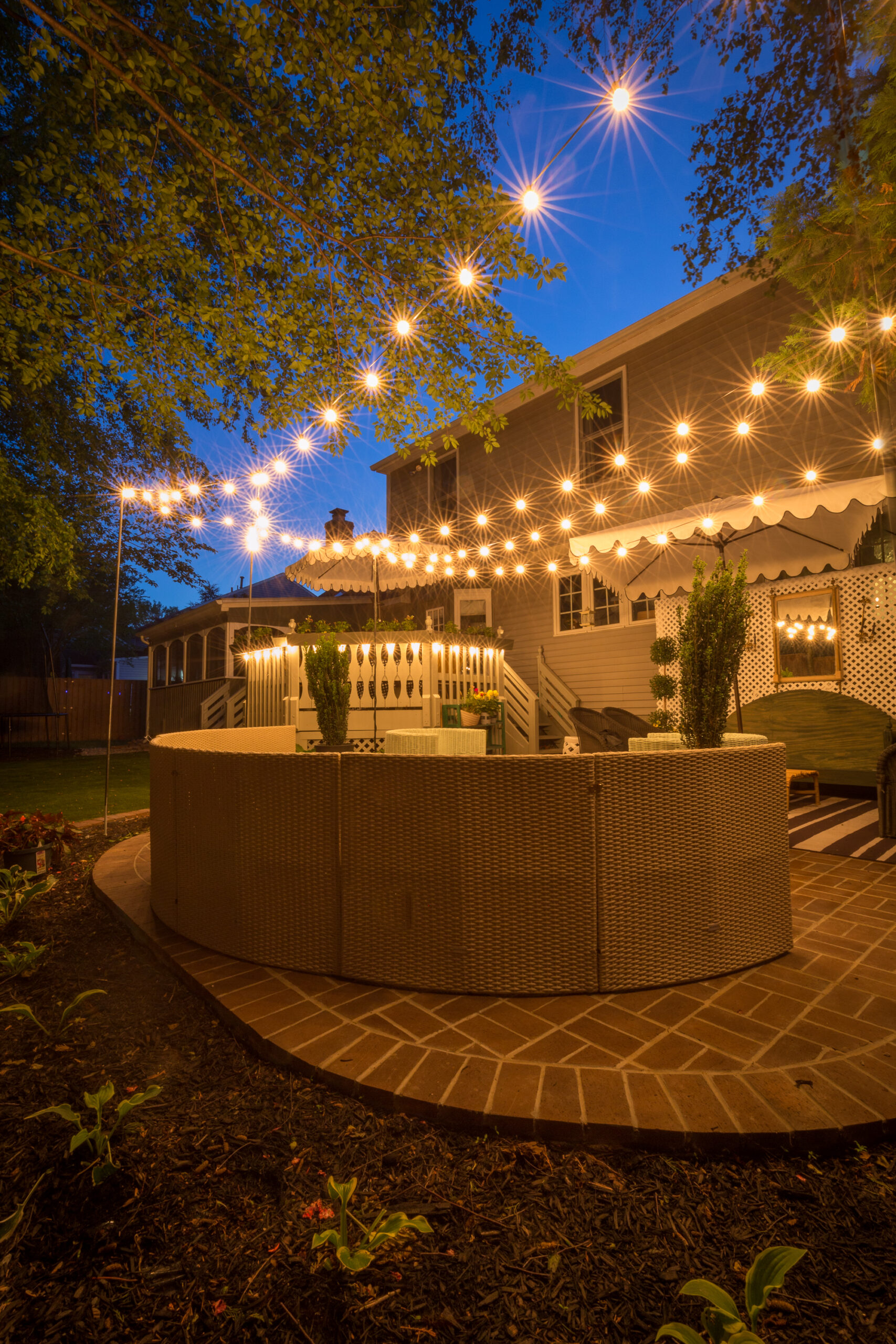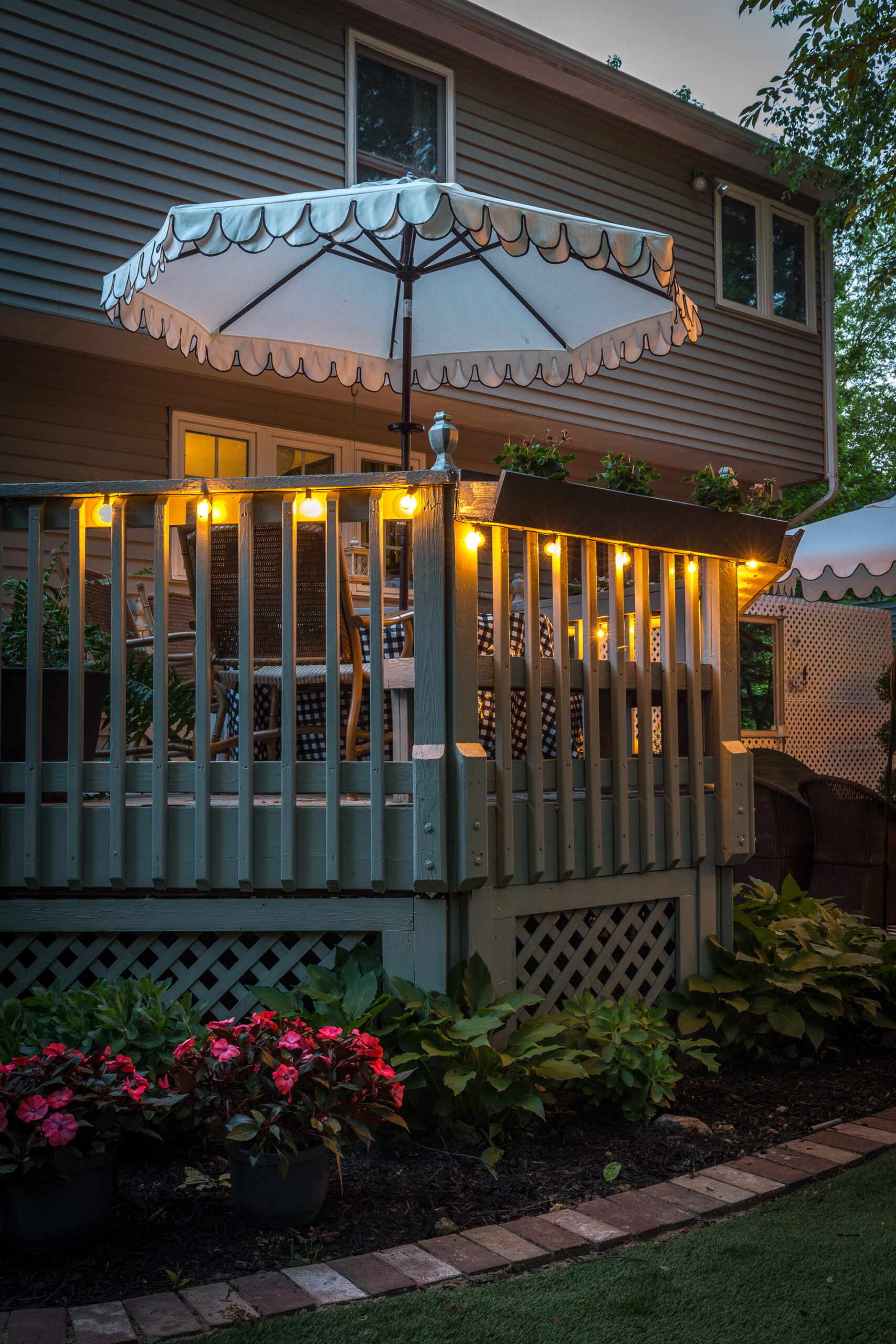 Backyard Lighting: Trampoline Zone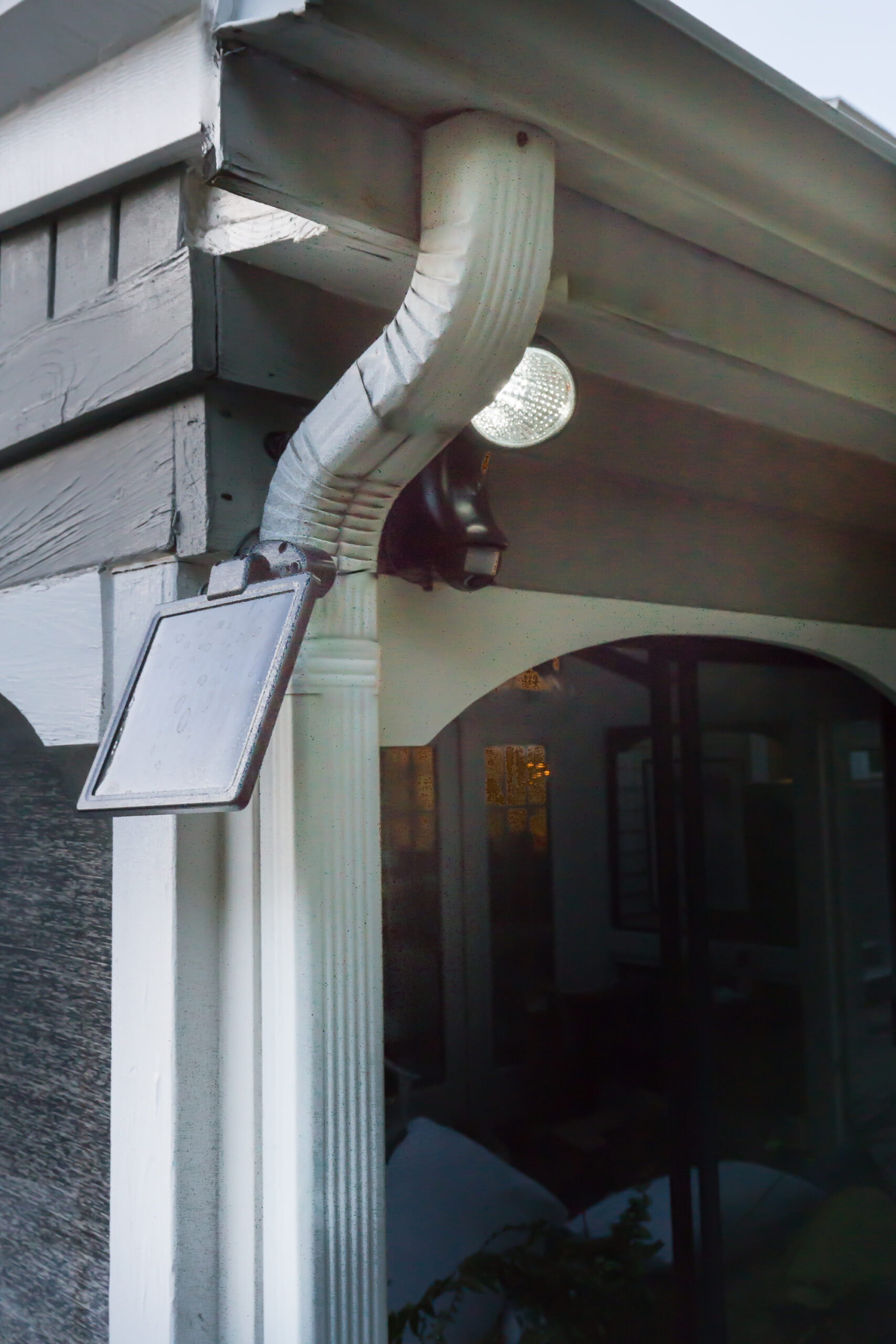 I'm happy to report that the kids feel it is safer to jump on the tramp during the evening now.
We have really enjoyed using our backyard during the last few months. Once we get back from vacation, we have a goal to host a different family almost every weekend.
Thanks so much for joining me on this backyard makeover.  It has been quite a journey and my hope is that you may have been able to find a backyard idea that you can take back to your own home.