It has been a major labor of love over the last three months, but I'm so excited for this backyard reveal!  Hopefully you can glean some backyard ideas for your own home.
I would like to say that this image and video (taken before implementing any backyard ideas) was a fair representation, but it snowed lightly that day in late February, and it almost made the mud pit of a backyard look pretty…almost.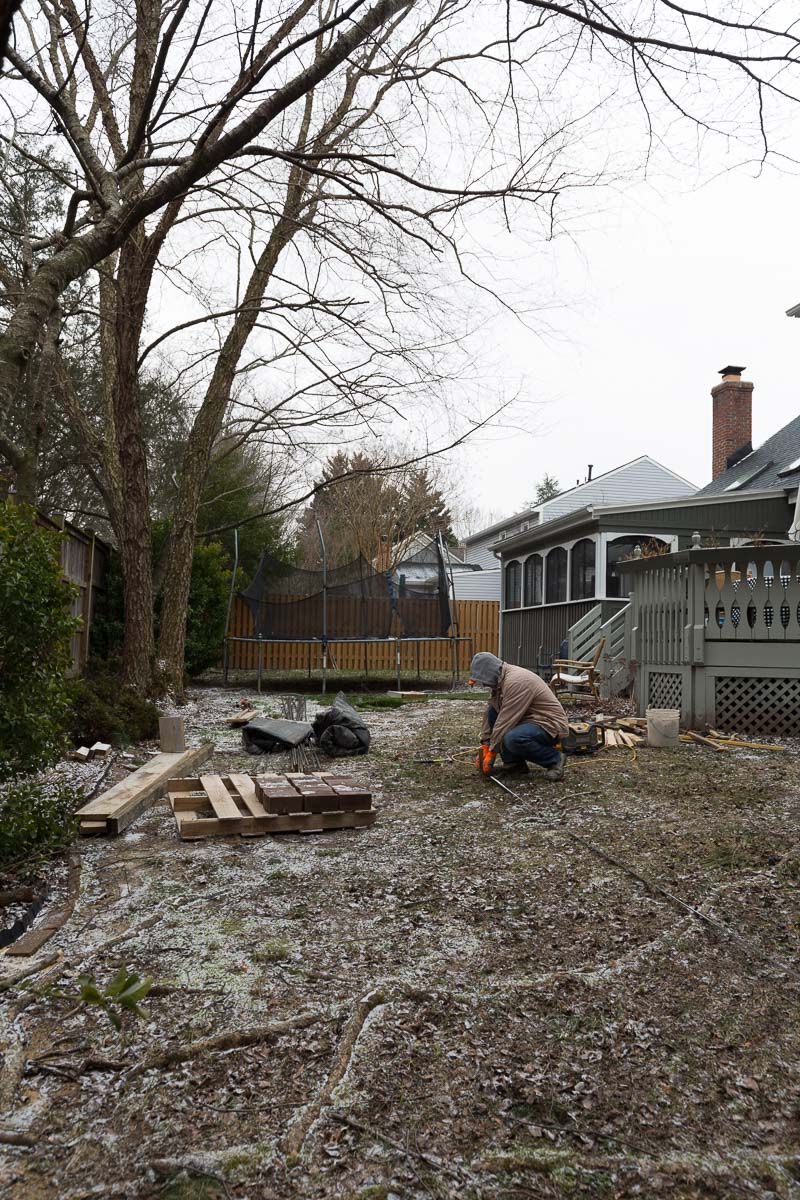 Note: All products mentioned here were sponsored but the opinions are 100% my own.
In addition to the mud pit, which hasn't grown grass in the last three years, I want you to notice the exposed roots.  The absence of soil was caused by the lack of grass to hold it in place.  The grass wouldn't grow because the trees were too lush and shady…but the trees are a necessity bc of road noise…so here we are.
I also want you to notice the slope of the yard.  Not fun.
Also, in the video I you can see that I had a hodge-podge of furniture, but I was able to reuse most of it by staining the wood, adding trim, and sewing cute Spoonflower fabric.