2021 High Point Fall Market- Design Influencers Tour
I first heard of High Point Market when I was around 10 years old.   I remember sitting cross-legged on the floor of my Aunt's house.  I listened as my older and much "cooler" cousin spoke of  the "The Furniture Capital of the World" and since that moment I was hooked.
It is hard for me to believe that all of these many years later I have been chosen by the High Point Market Authority (HPMA), in partnership with Esteem Media, to be a part of the Design Influencers Tour for Fall market.  This tour will run October 17-18th.  I will be scoutig out ideas for my house, my client's homes, and your abode.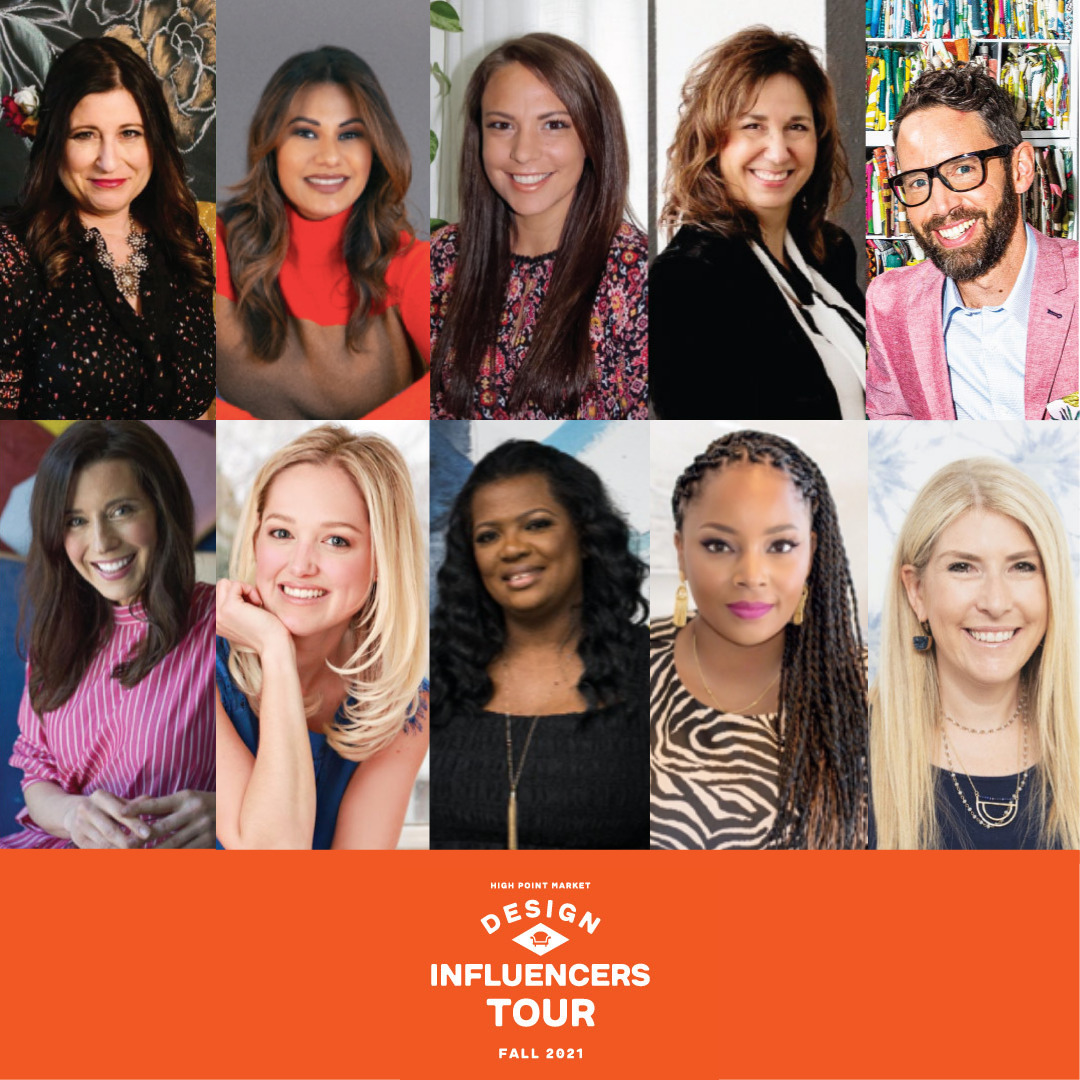 I am excited to be joining nine other talented bloggers at  High Point Market  for a 2-day tour of sponsoring showrooms. During this time we will visit each sponsor for a look at the exhibitors' showroom and products during a 45-minute presentation and tour. You will get the behind the scenes look as I show you my favorite finds and give you great round-ups on my blog. 
The bloggers selected for this tour include:
Sponsors participating in the Fall 2021 tour include:
You may remember that I was originally planned to attend in this capacity for the Spring 2020 market.  Those plans, however, were interrupted by a world wide pandemic. 
"The return of this program, along with our other in person programming for Fall Market, is tremendously exciting," says Tom Conley, president and CEO of the High Point Market Authority. "The two-day tour connects leading home furnishings brands to new audiences and introduces design aficionados to better understand the range and capabilities of our great sponsored exhibitors."
If you are looking for additional information about the Design Influencers Tour, team members, and sponsors can be found at http://www.highpointmarket.org/products-and-trends/design-influencers-tour. During and after Market, follow the tour on social media by following the #designinfluencerstour hashtag.
Some things are worth the wait and I can't wait to show you around in October.