2022 Home Decor Color Trends – Design Influencers Tour
Last week I started a three part series showing you all of the hot findings from High Point Market.  In the first post I discussed what the industry is seeing in sofa shapes, textures, and substrates.  This week I am tackling 2022 Home Decor Color Trends and finishes on everything from dressers to lighting.
2022 Interior Design Trends
What is High Point Market?
  As you likely already know, High Point Market could be compared to the interior design industries' Paris Fashion Week.  Furniture companies roll out new releases and proudly show their wares for interior designers and store owners to come view.
As I mentioned before, this season I have been selected as a member of the High Point Market Design Influencer's Tour.  A huge thank you to both Esteem Media and the sponsors of this event who took the time to showcase these trends for us.

2022 Home Decor Color Trends
2022 Home Decor Color Trends
Color is an interesting topic because it is so subjective.  Depending on your personal taste, you will likely be able to spot trends supporting your color preference at most any market.  This event is HUGE!
If you follow me,  then you already know that I vote for color all day, every day.  For the purposes of an honest report, however, I want to present you with the most prevalent trend, and then a couple "micro trends" that support it.  I also want to briefly explain how to incorporate these trends, even when they don't always square up with your current color scheme.
2022 Home Decor Color Trends
BROWN
The clear winner for the 2022 Home Decor Color Trends competition was brown.  Does this surprise you?  Perhaps, but perhaps not.  During our stop to Norwalk Furniture they explained that "Paper bag brown" is their hottest variant of the shade, but anything from chocolate to dark tan (especially with a rusty undertone) is selling very well right now.  Here is a good example of the color range (image from Norwalk Furniture).

For as much as I love color, I can't deny the prevalence of the brown 2022 color trend.  Here is an image that I showed you last week from Rowe Furniture.  This combination of ivory sofa with brown accents was definitely a winning combination.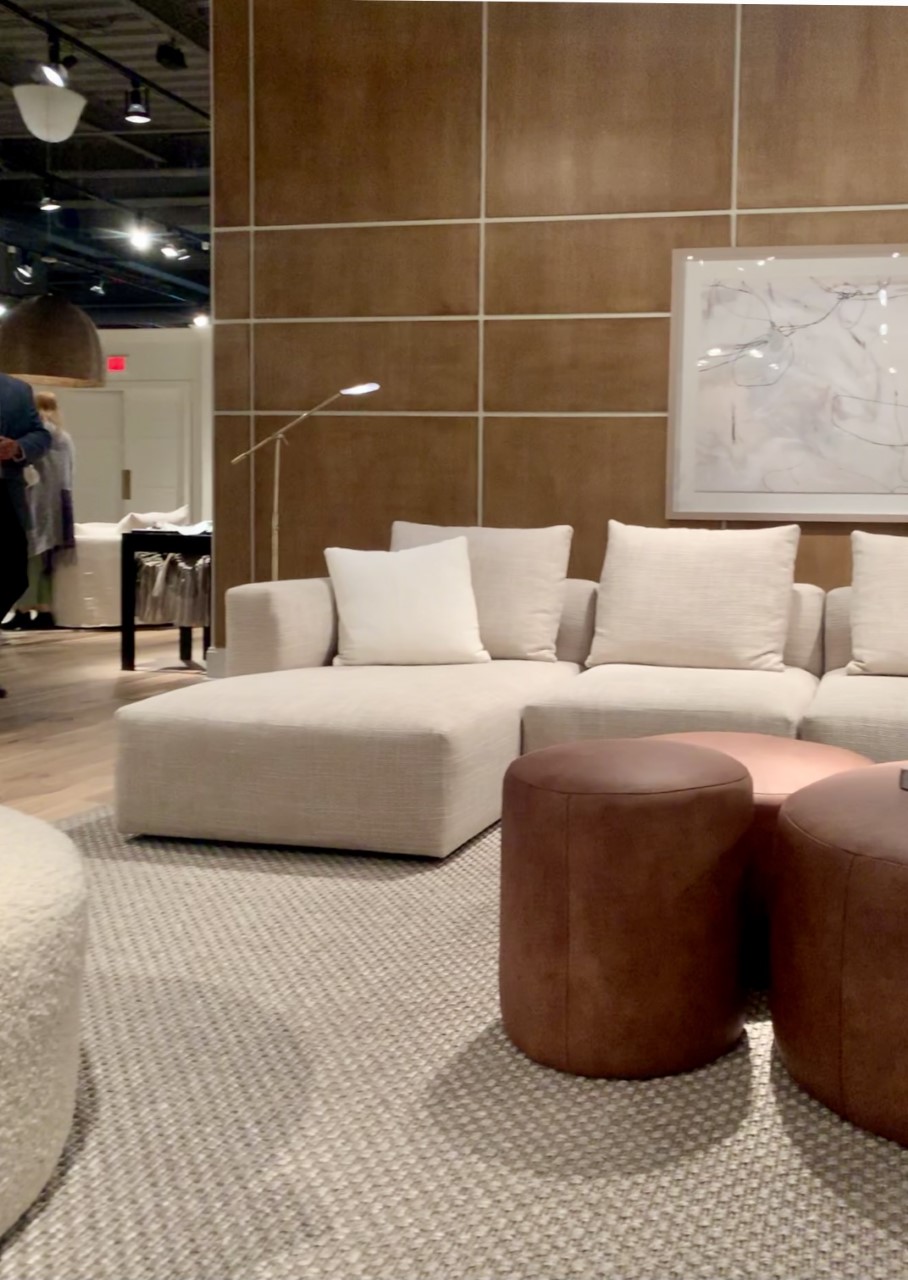 This long curvey sectional from Norwalk Furniture has definitely stuck out in my mind.  Not only did it have sexy lines, it fit within the "paper bag brown" range of colors.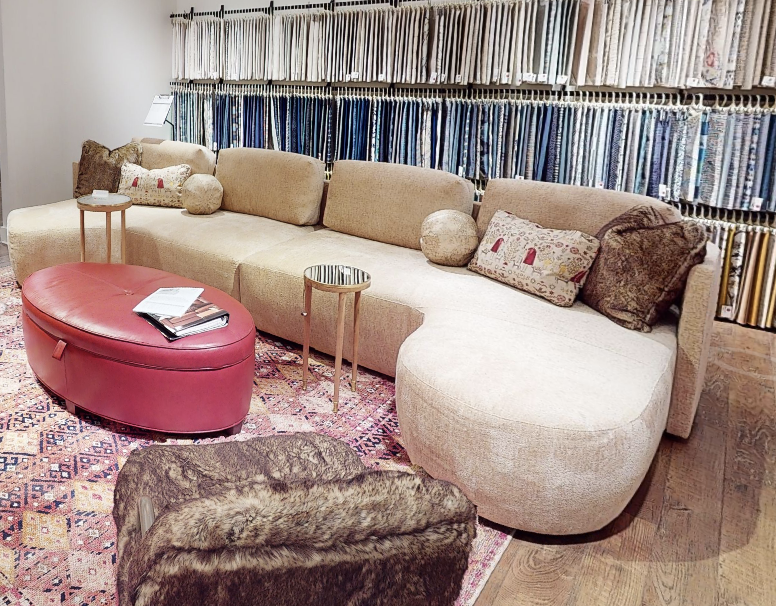 Now, for all of you color lovers out there who are dissapointed by this news, fret not!  Here is what this can mean for you.
Since brown is a neutral, this represents more of a fundamental shift.  I remember 15 (ish)  years ago when we started to see the change from ivories to cooler whites, from mahoganies to cool dark wood floors, and from brown to blacks and charcoals. It definitely appears that the pendulum is shifting back to the warmer hues.
Since neutrals can be mixed with color,  it goes without saying that these emerging browns still work well with other, more vibrant tones. So if you choose to follow trends (and I am not saying that you should or shouldn't),  you can start to layer in warmer rugs, and pillows, and wood accents into your current design scheme. I also wonder if we will start to see darker, richer wood tones like this dresser from Stickley Furniture.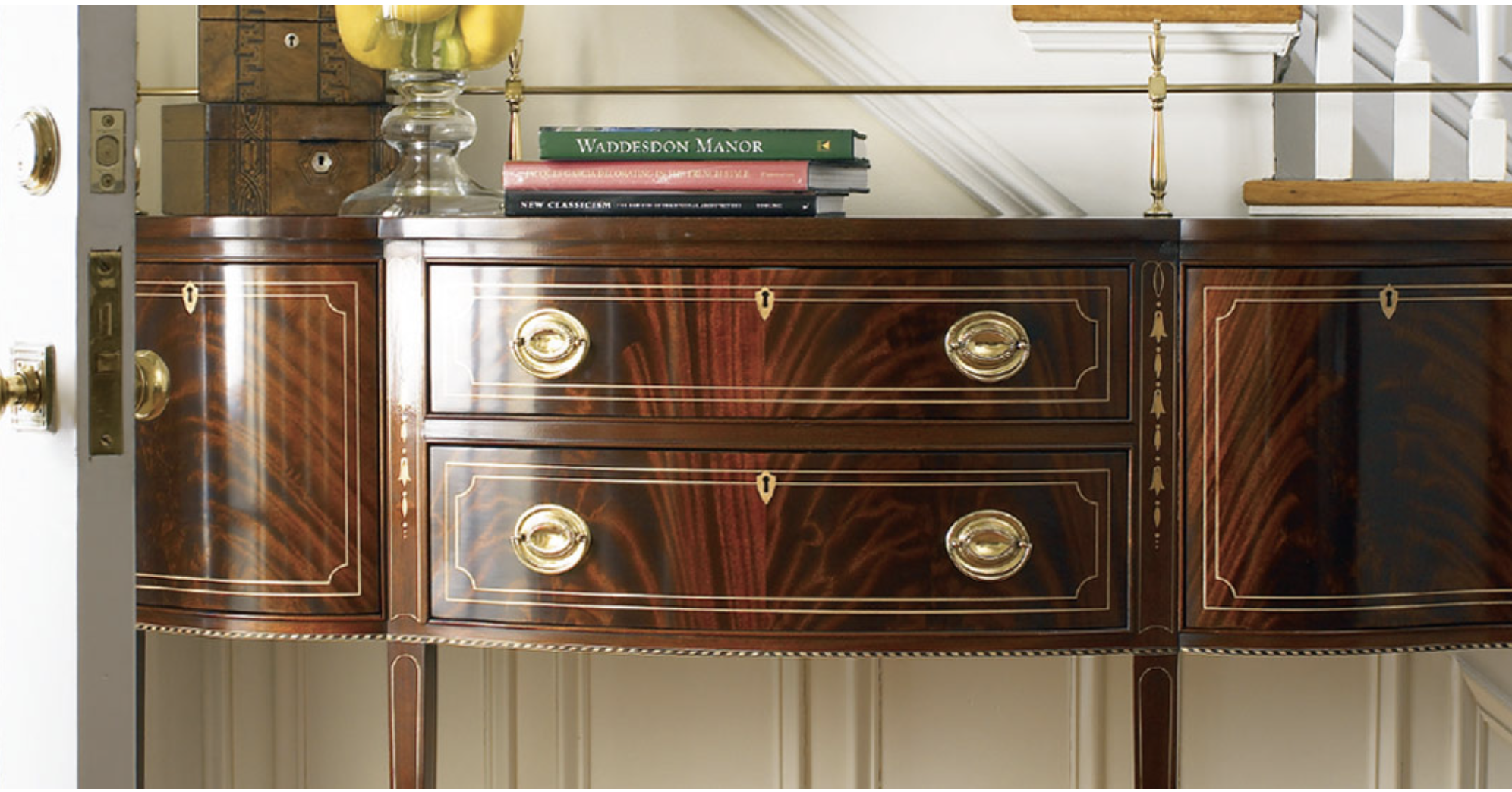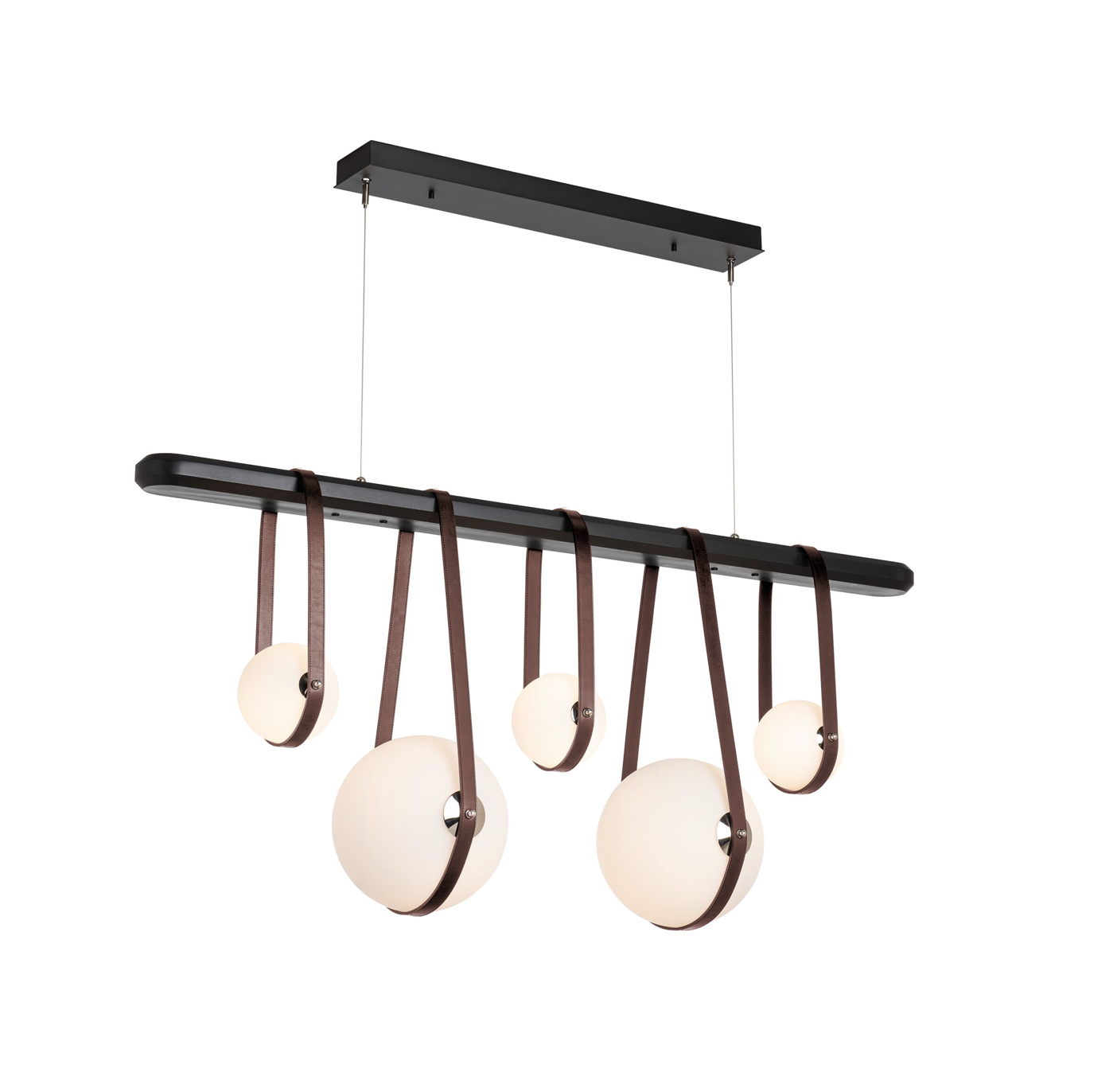 So, as you design your next space and you instantly reach for that gray swatch of fabric or paint, pause and consider how it might look with tan or chocolate instead.
2022 Home Decor Color Trends
GREEN
You may have guessed that green would the hottest color for 2022, based on the choices of many major paint brands.  You definitely aren't wrong, green is also trending.  You may have noticed light to medium greens like this dresser from Hooker Furniture.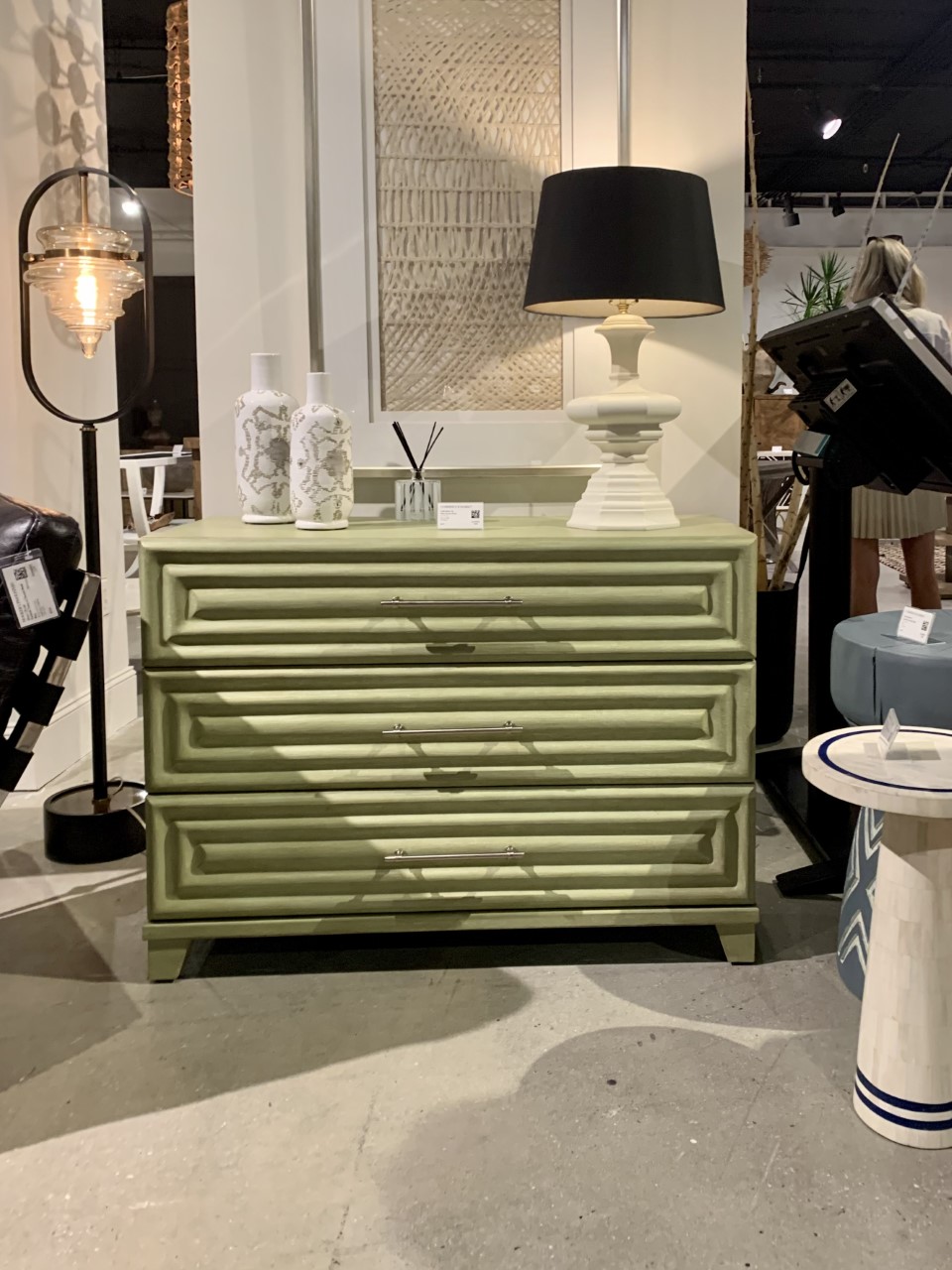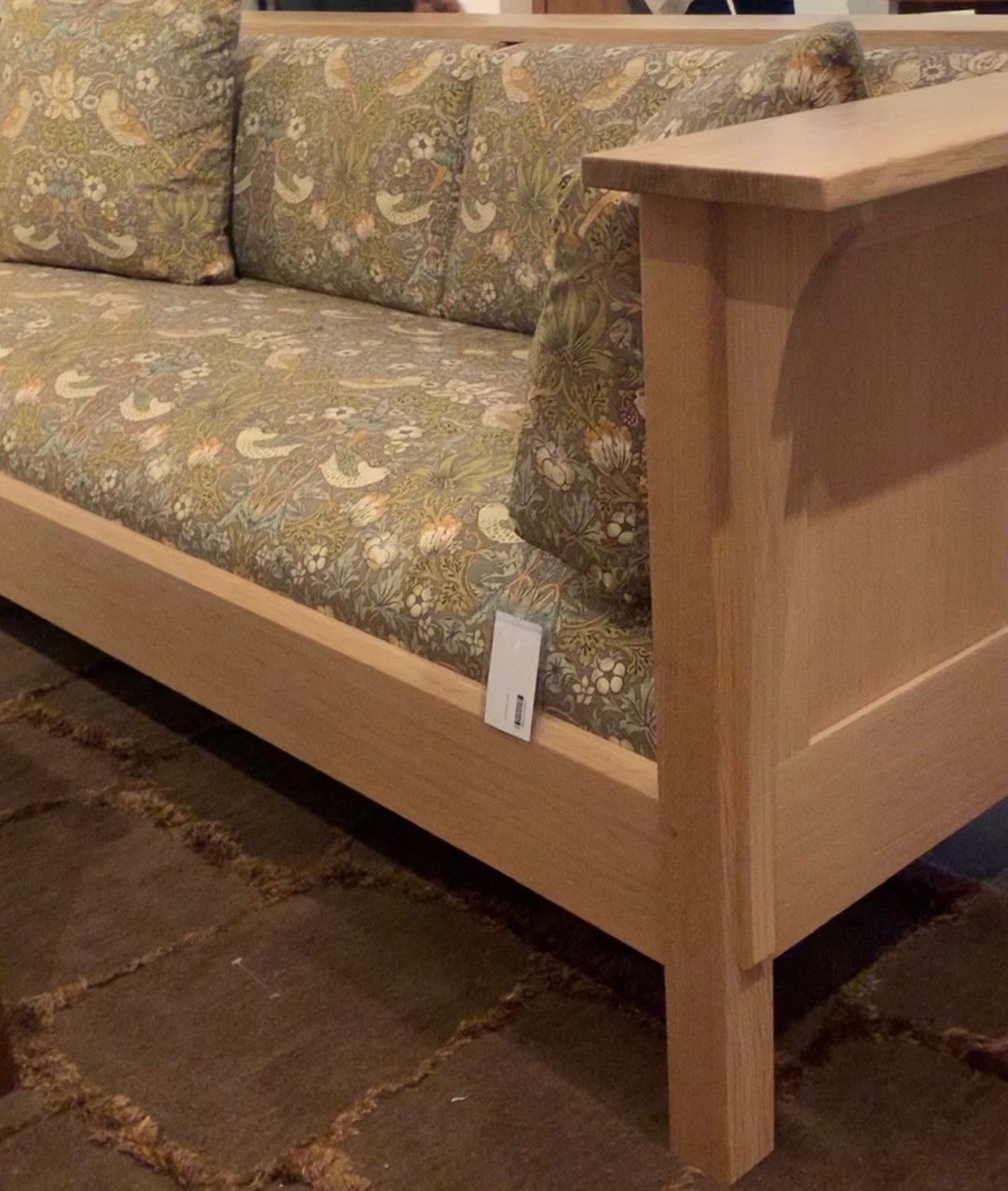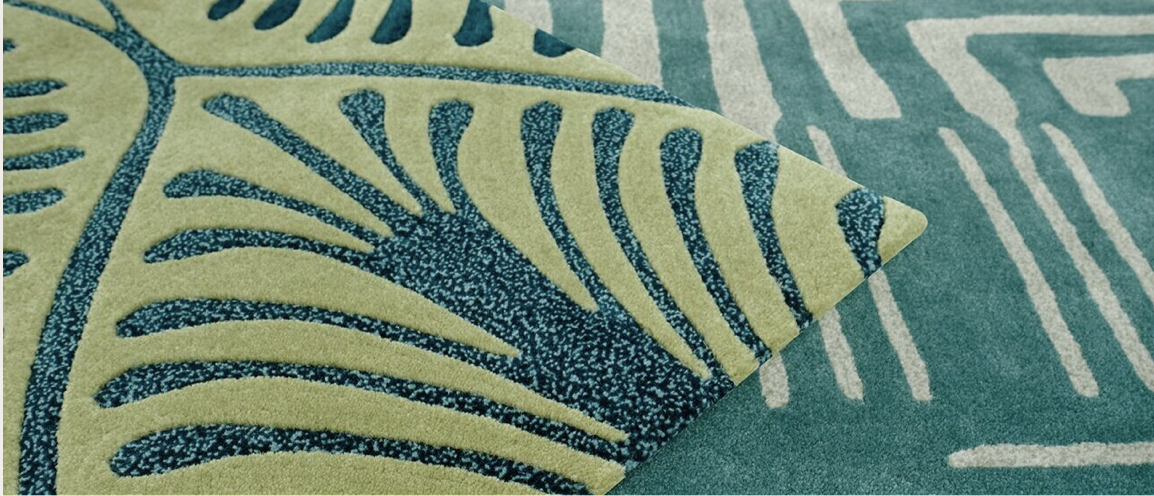 2022 Home Decor Color Trends
BLUE
Now, after all my comments about cool colors being replaced by warm hues, blue is still a perennial favorite and there will always be a place for it in the design world.
   This Settee Swing bench by Lloyd Flanders is part of their recent introduction of colorful customizable outdoor pieces.  This line-up is doing very well for them, and is proving to be very popular on their well constructed outdoor furniture.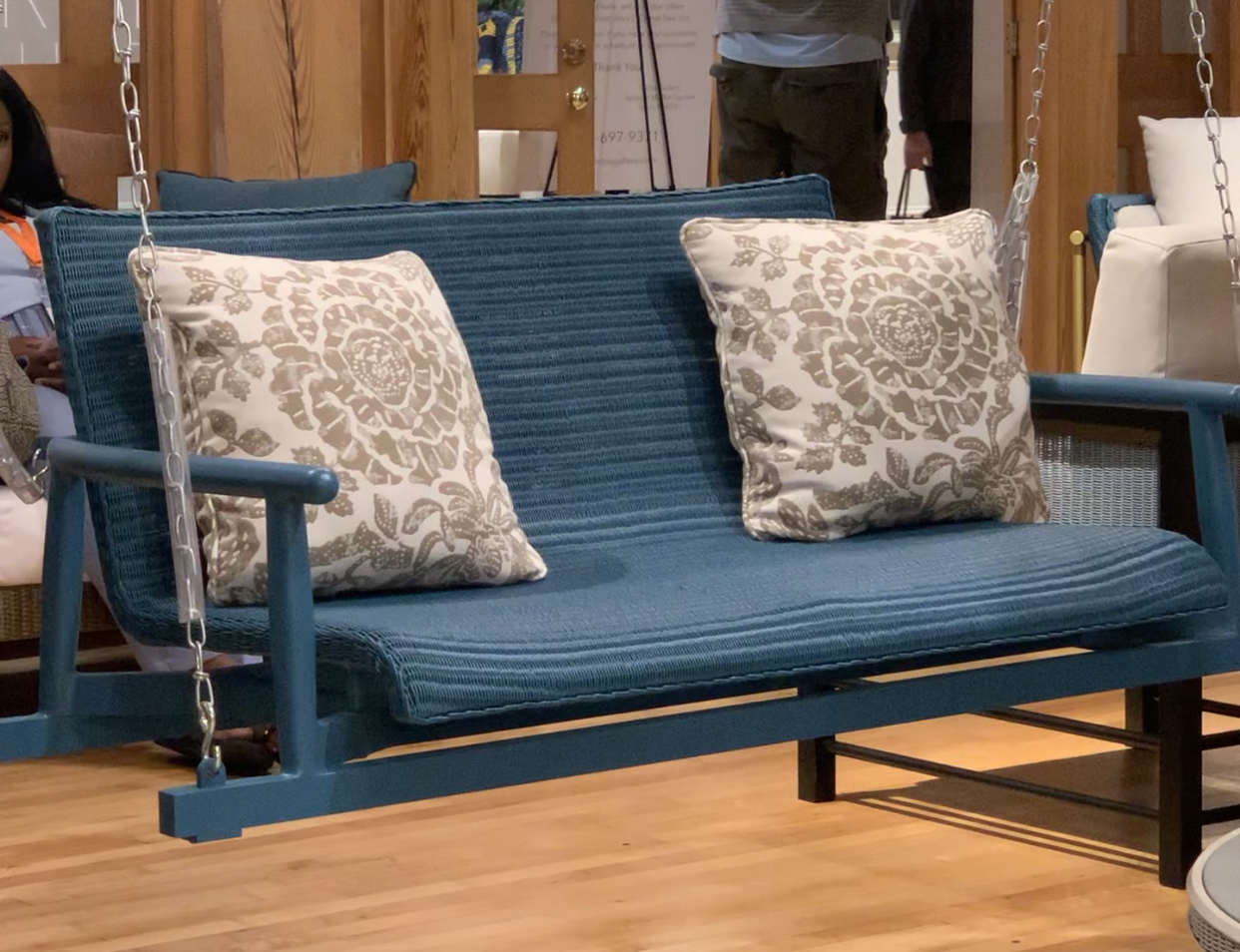 Were these the only colors we saw at High Point?  Of course not. I saw pops of red, yellow, blue, pink, purple….the list goes on. Also, just because a color is trending, doesn't mean that you need to redo your entire home to stay on pointe.  My goal of reporting back what I saw is to help ignite small flashes of inspiration vs make you want to burn your whole house down.  If the color choices in your home are on trend, great.  If they aren't that is absolutely ok too. Staying abreast of the trends helps us figure out which ones are a good fit for our decor, and which ones we want to pass up.
Thanks for joining me on part one of my three part series discussing interior design trends for 2022.  Come back next week as I discuss finishes and colors.
Sponsors participating in the fall 2021 tour include: