Yep, this the season to tidy!  But what to do with those piles of lights we pull off our trees?  Try this UBER SIMPLE Christmas light organization hack I have been using for years.  Thanks to this trick, my lights have held up beautifully, even through multiple moves across the country.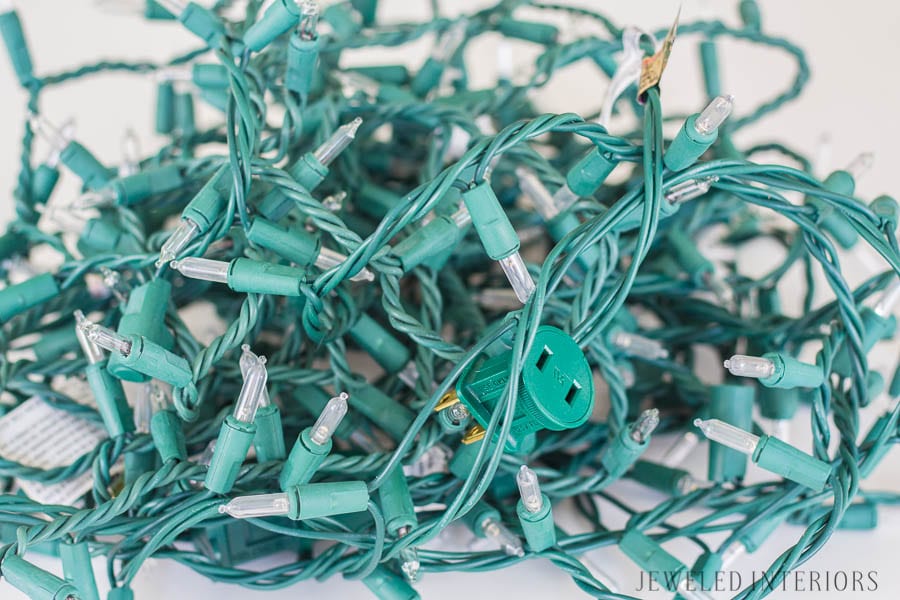 I may be going out on a post-Christmas tree limb here, but my guess is that you just MIGHT be able to find a box SOMEWHERE in your house or recycling bin the week after the holidays.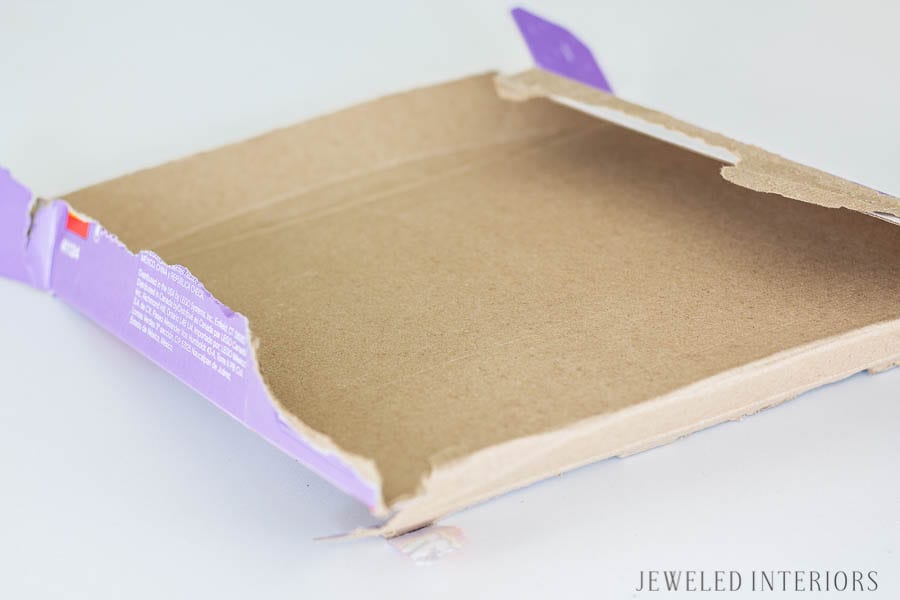 Once you have found a box tear it down to a managable size (around 1×2 ft).
I have found that cutting divets on each side of the cardboard helps keep the cord from falling off while in storage.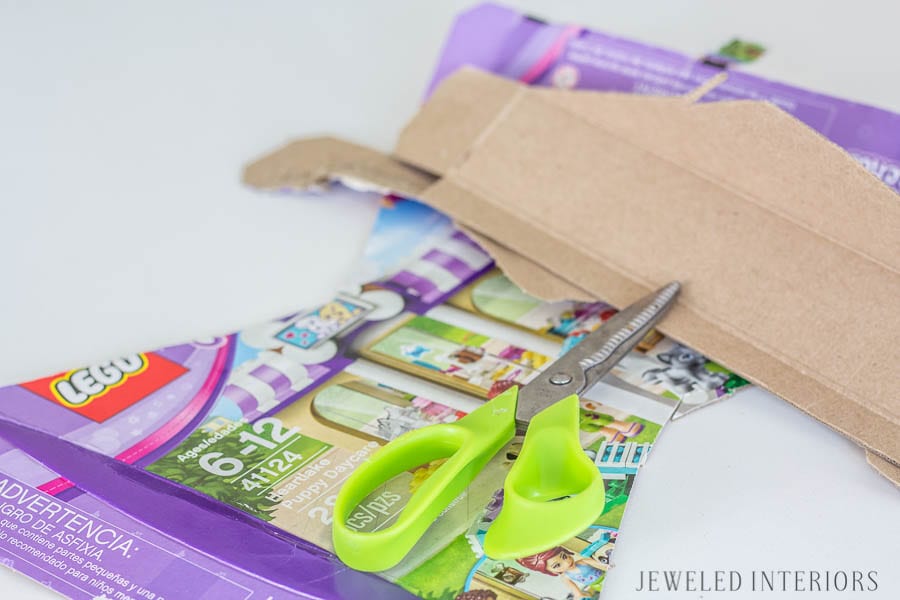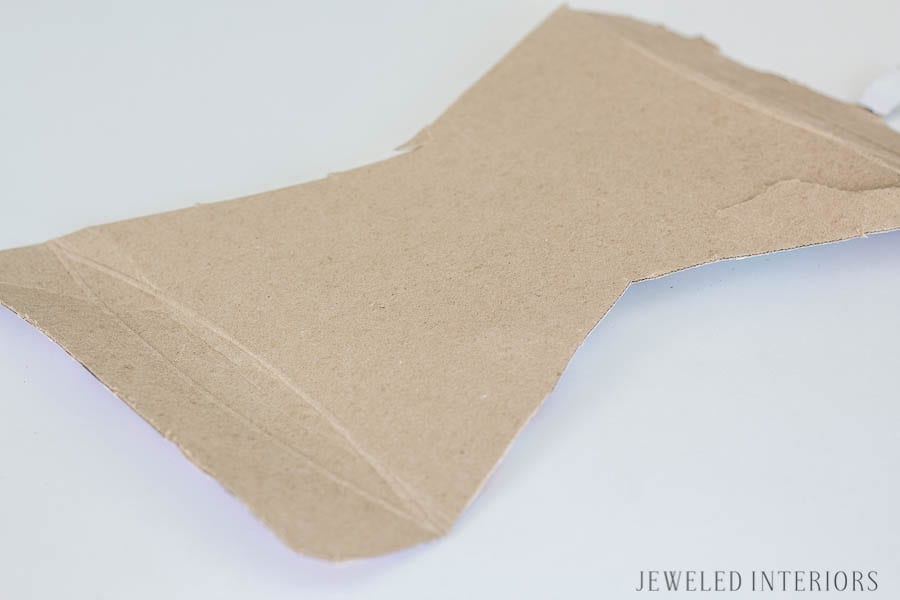 Here is the most important trick to this organization hack.  Start with the female side of the light first– see pic.  Leave the pronged end (you know, the part that goes into the wall) on the outside of the wrap job.
You will thank me later when you go to light your tree next year.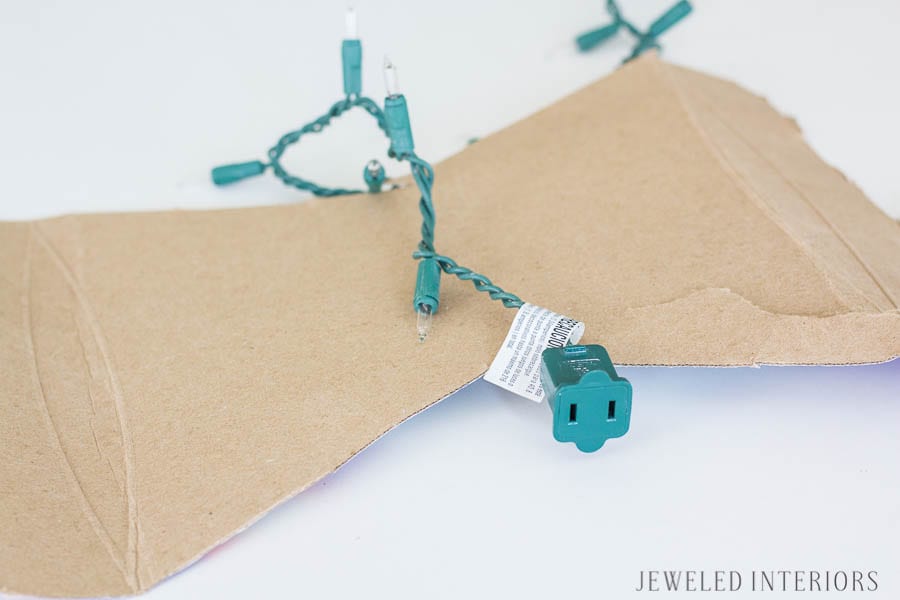 Yep, get to wrapping.  I usually do mulitple strands on each card board set-up, but that can certainly be left to personal preference.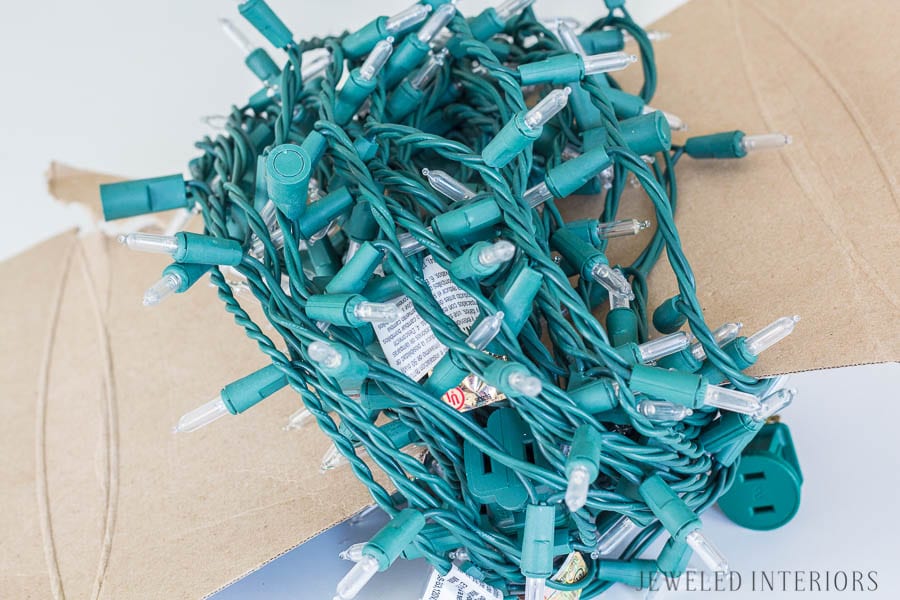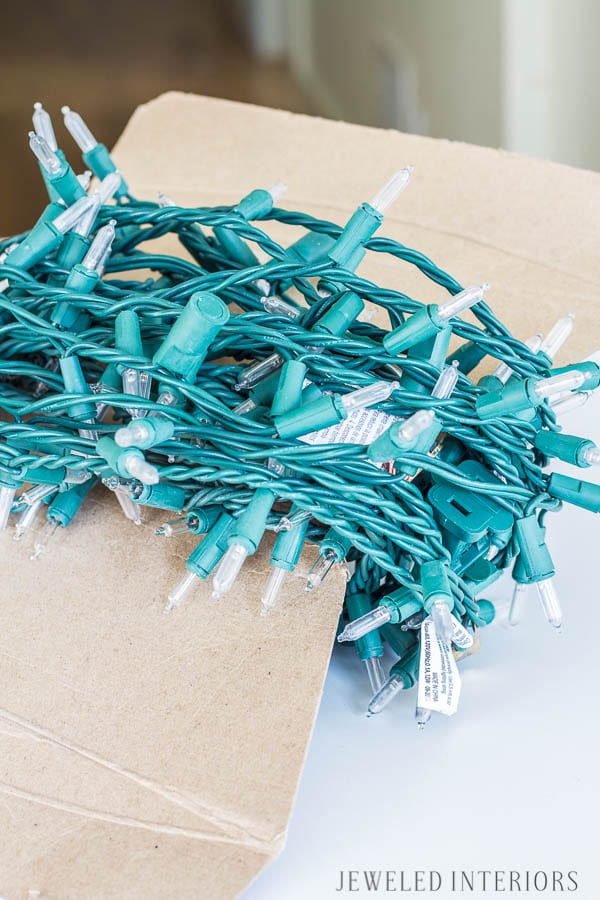 Ahhhh… It's hard to beat the feeling of starting the new year of fresh and clean.
Thank you for joining me on for this Christmas light organizational tutorial. There are plenty more organizational tips on the way.  Please feel free to pin and share to your heart's content!