It's Week 4 of the New Year, New Room challenge and I have been making  great progress on our boho glam tween girls' bedroom…But I've still got my work cut out for me before next week's reveal.
Today I want to show you this fun and whimsical little project I whipped up with supplies on hand. It was a simple undertaking that added a youthful element of fun to my girls' space.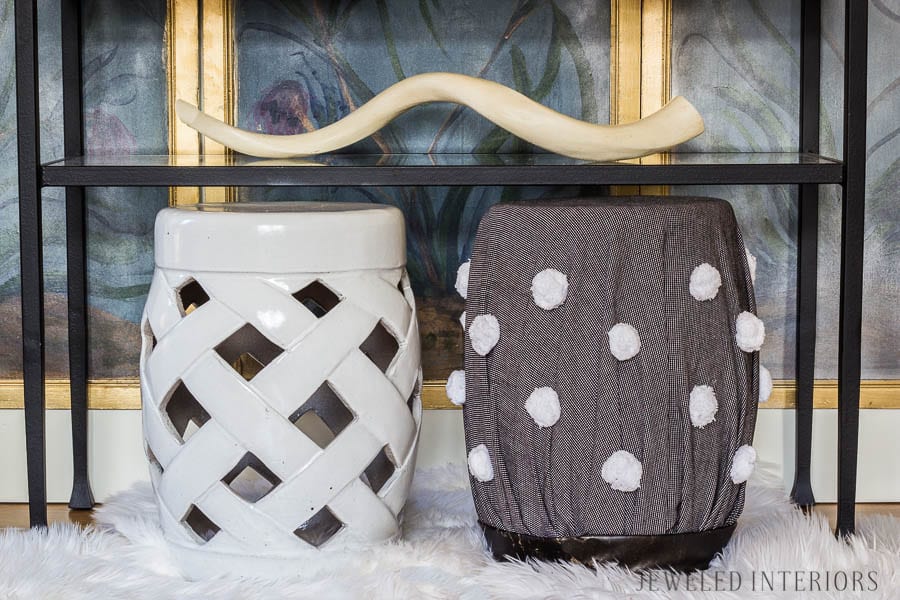 Garden Stool(s)
Fabric or throw bankets
Faux leather
Pom Poms
Scissors
Hot Glue Gun (HIGH TEMP)
Gorilla Glue Sticks
Optional: Batting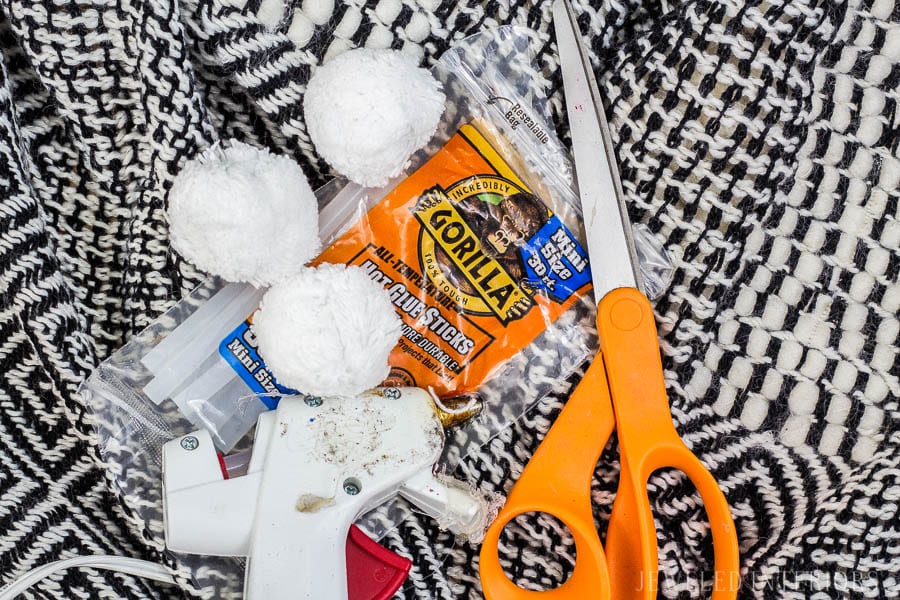 To prevent the stools from scratching the floors, and to ensure that they could slide with ease I needed something to cover the rough, cement-like bottom.  I traced out the circumference of the circle on my faux leather (which happened to be backed with smooth cotton fabric).  I then hot glued this circular fabric onto the base of the stool.  NOTE: I believe the reason this acutually worked was because I used the HIGH TEMP hot glue gun and the Gorilla Glue sticks.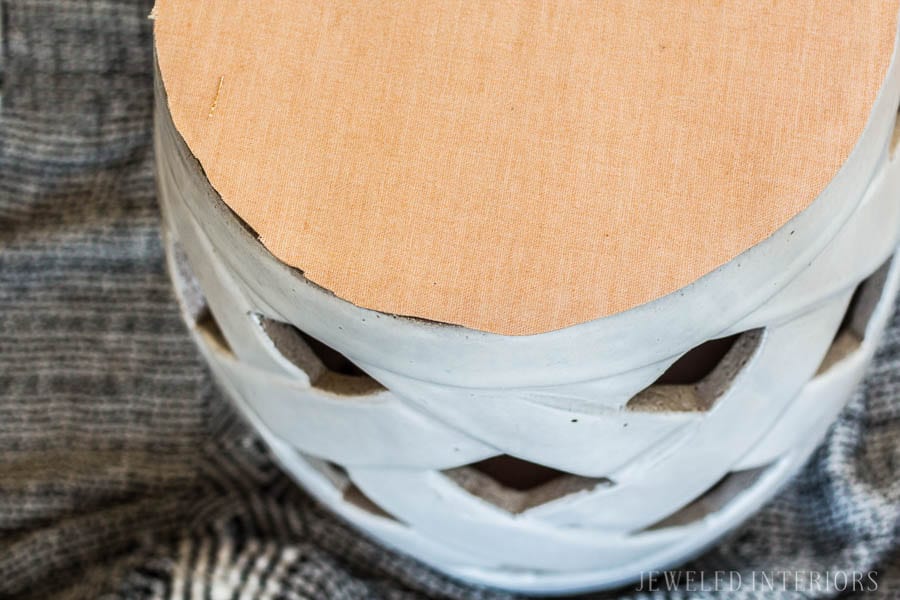 While this project is simple, this step is the one that takes the most time.  I "upholstered" each stool with left over fabric…I use the term "upholster" very loosely.  Obviously I didn't staple the fabric on, but instead relied on my ol' hot glue gun (HIGH HEAT).  Like upholstering, however, I first anchored the fabric by gluing each "corner" of the circle (or at the 12, 3, 6, and 9 on a clock).  Once each of these were anchored I was able to fold and manipulate smaller, relatively equal, folds around the bench.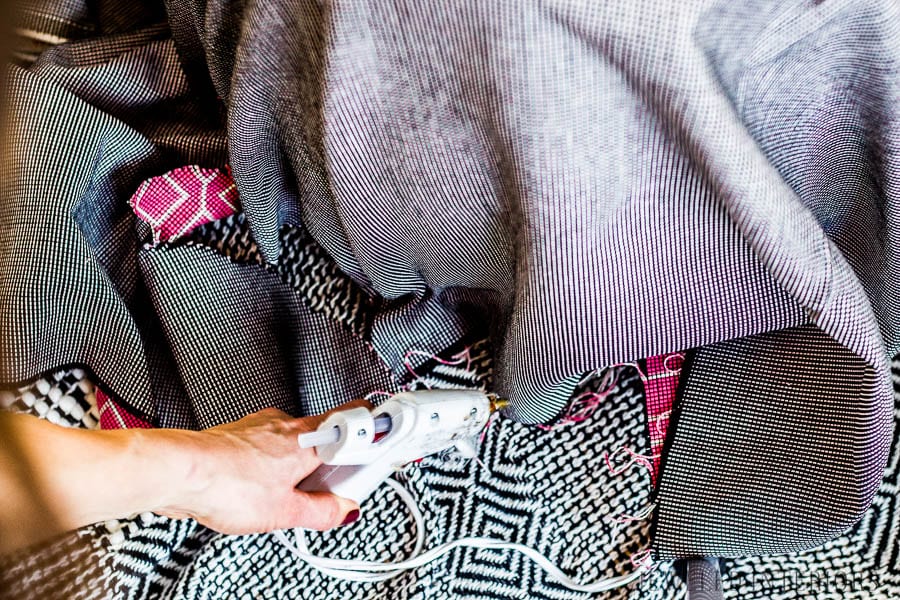 Once glued on, I trimmed up the ends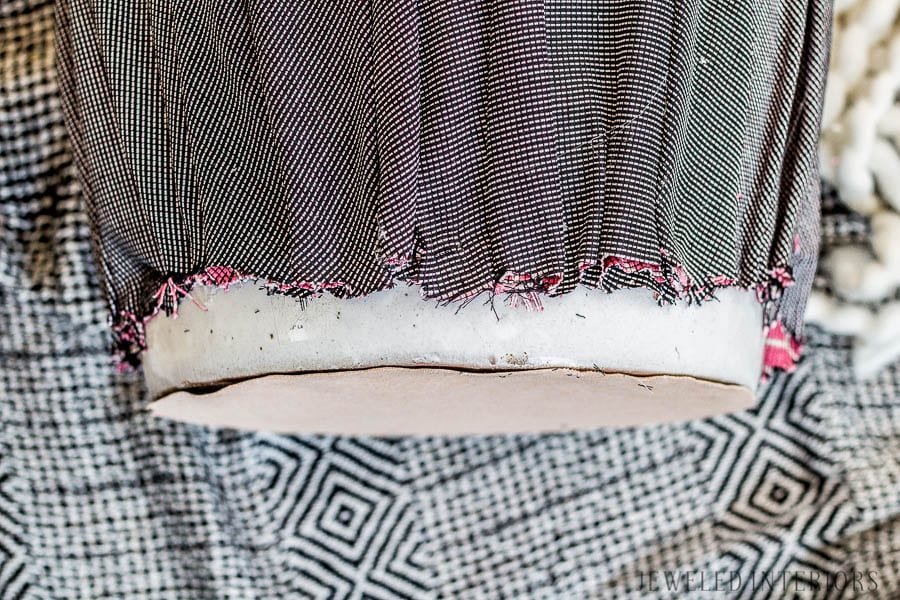 I took a piece of faux leather and folded it in thirds (like a letter about to be stuffed in an envelope).  I then pulled it tightly around the base and glued it into place.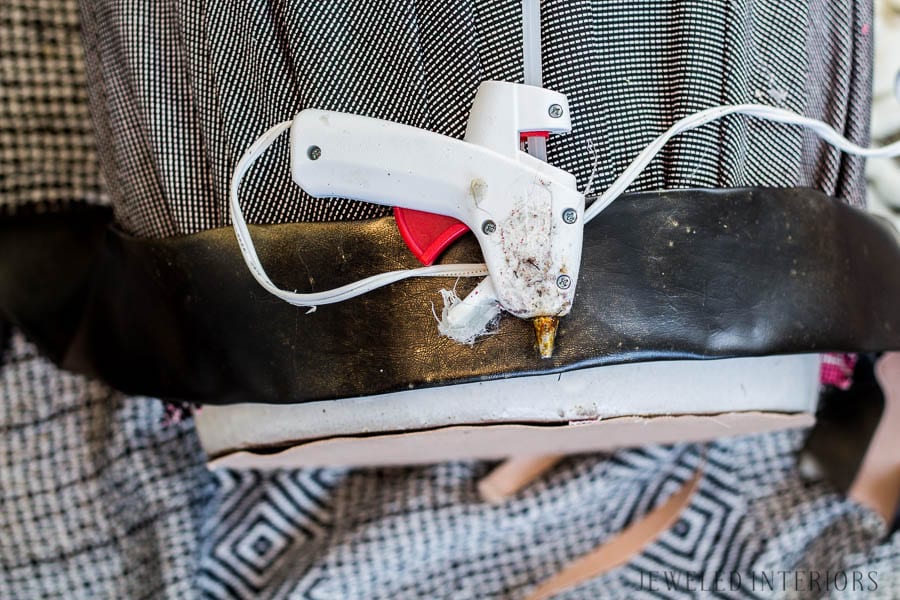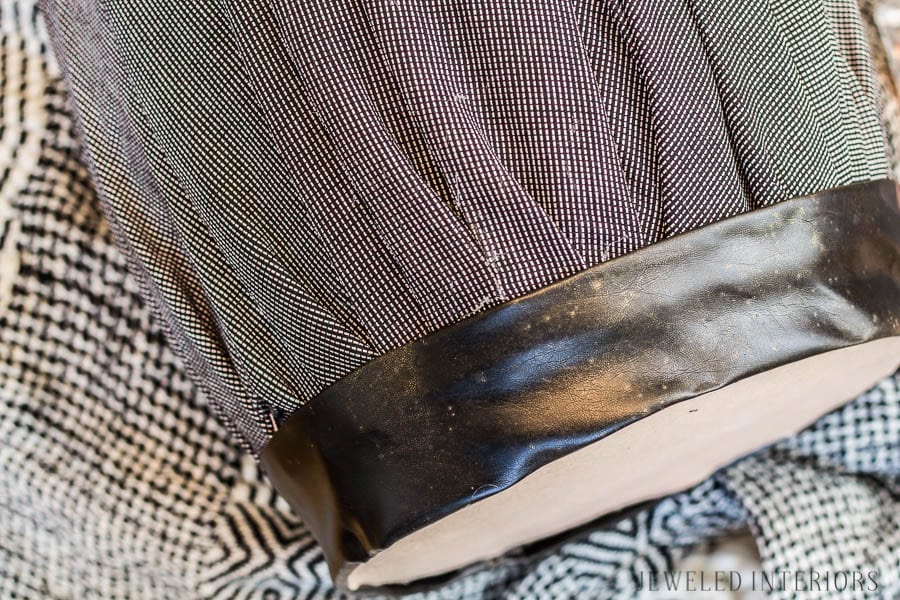 I contemplated sewing on each of these 40 pom-poms by hand, but then realized that ain't nobody got time for that (especially for the amount of occasional use that these cute stools would receive).  So instead I looked to my glue gun, still hot and blistery from the last project.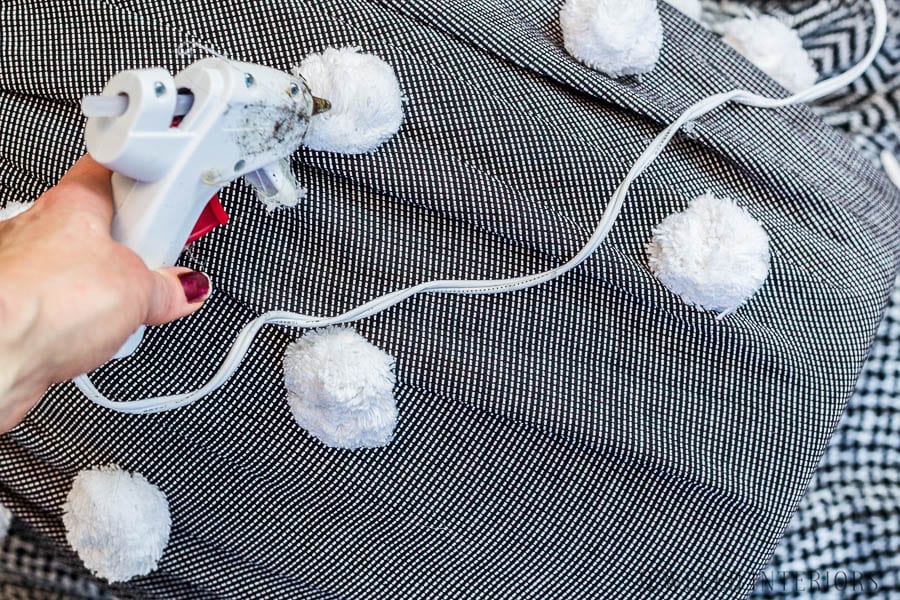 To find proper spacing, I relied on the holes in the lattice work of the garden stool. It worked like a charm.
The girls love sitting at these stools while working at their little desk/vanity.  I love the personality and spunk they add to the room.