I have to admit that I have a soft spot in my heart for the edgy, chic, matte-black trend.  Over the last year or so we have seen it grow in popularity and have eyed it on unexpected places like fixtures, hardware, appliances, and even flatware.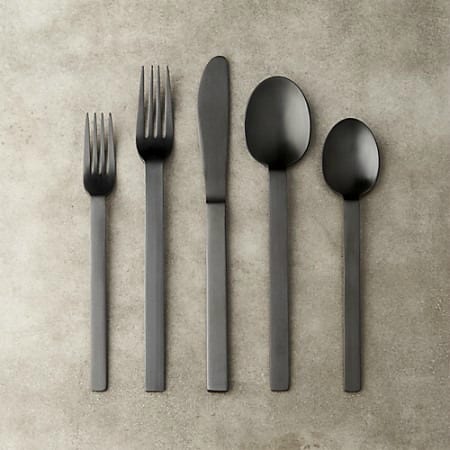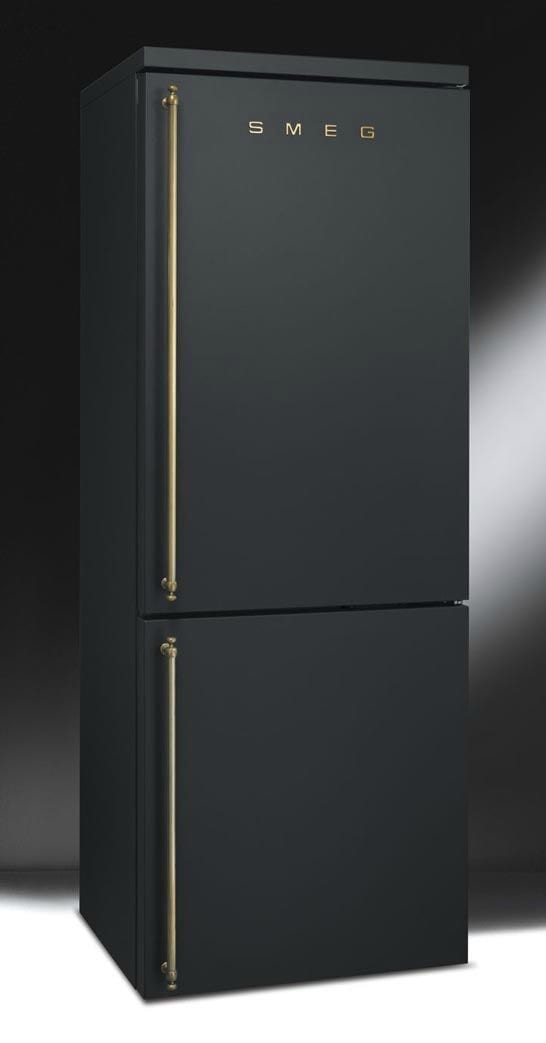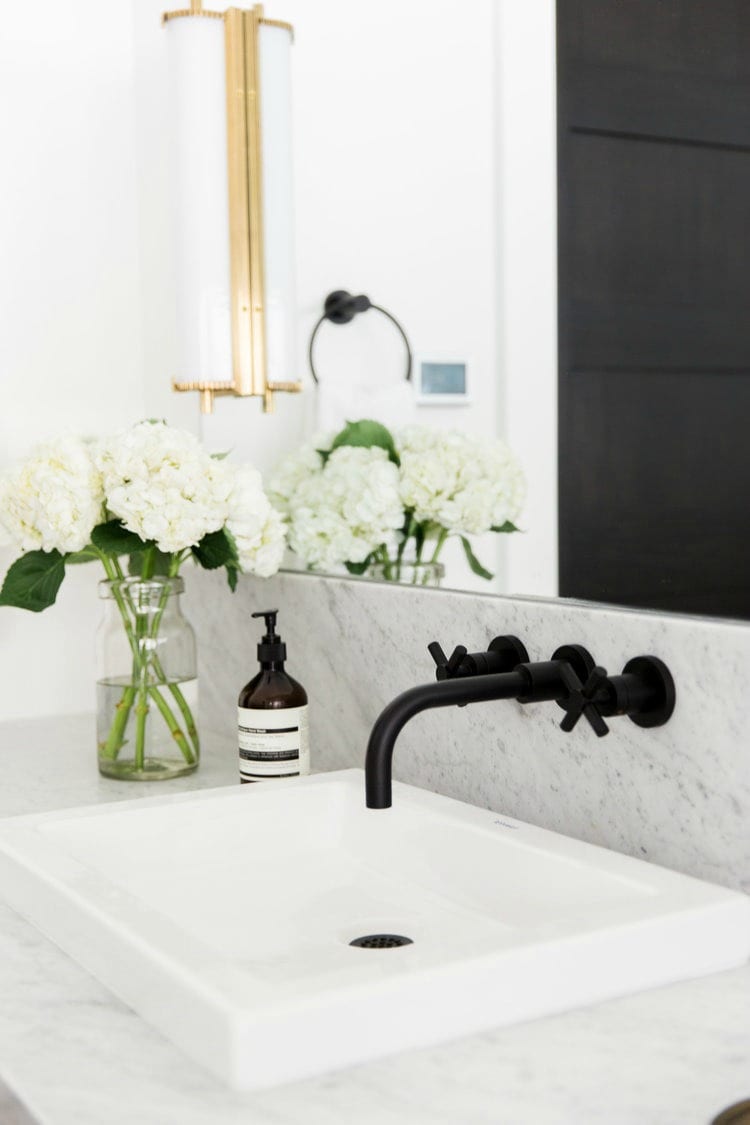 Sure, I love the understated look of sexy sophistication that black adds to a room.  Paired with metallics, matte black adds instant glamour.  There is one other reason, however, that I'm all a tizzy over this trend.
It's the practicallity that also draws me to this ebony finish.  Aside from the aforementioned appliances, faucets, and especially flateware, most everything else can be either spray painted or dyed to this dark, inky hue.
I purchased this marble topped night stand off craigslist…Yeah, pretty ugly, right?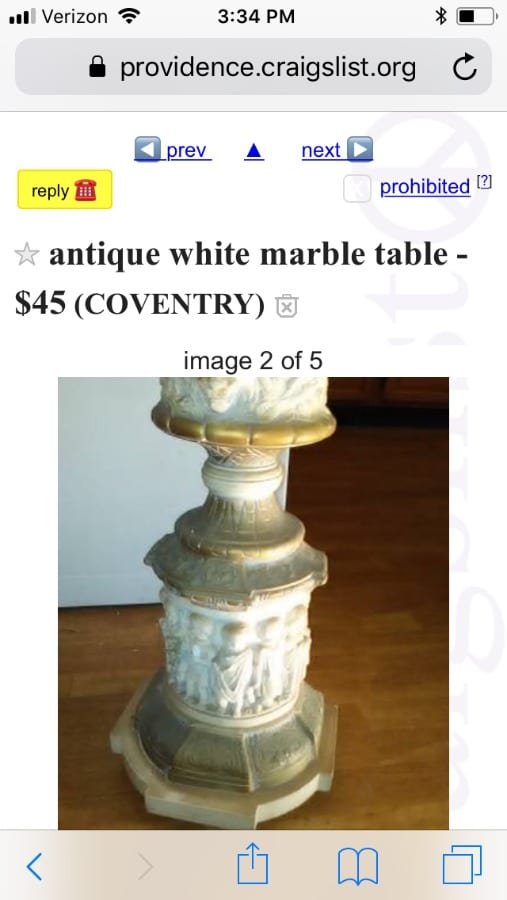 Even after an attempted styling, this night stand needed help…fast.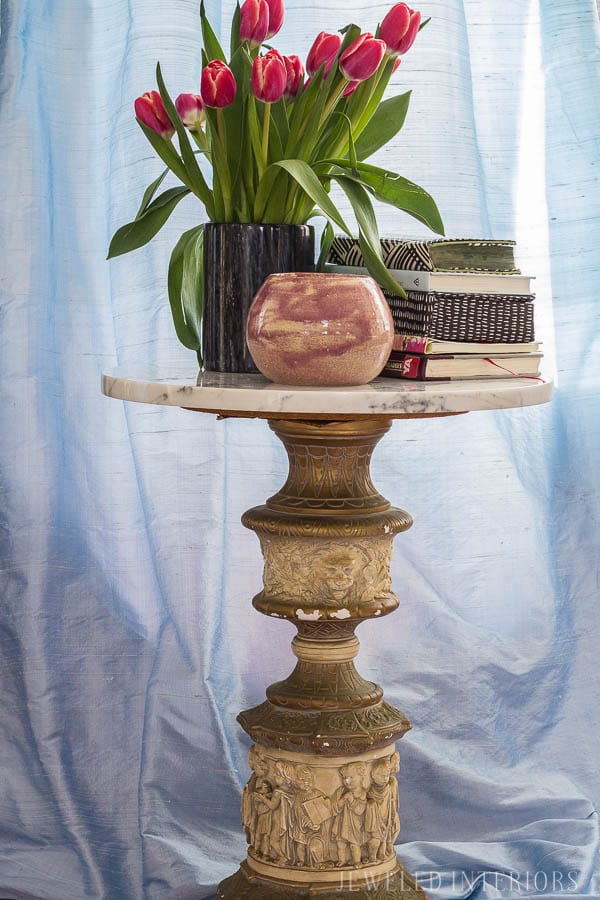 Enter flat black spray paint.  Two days of drying in my garage…and….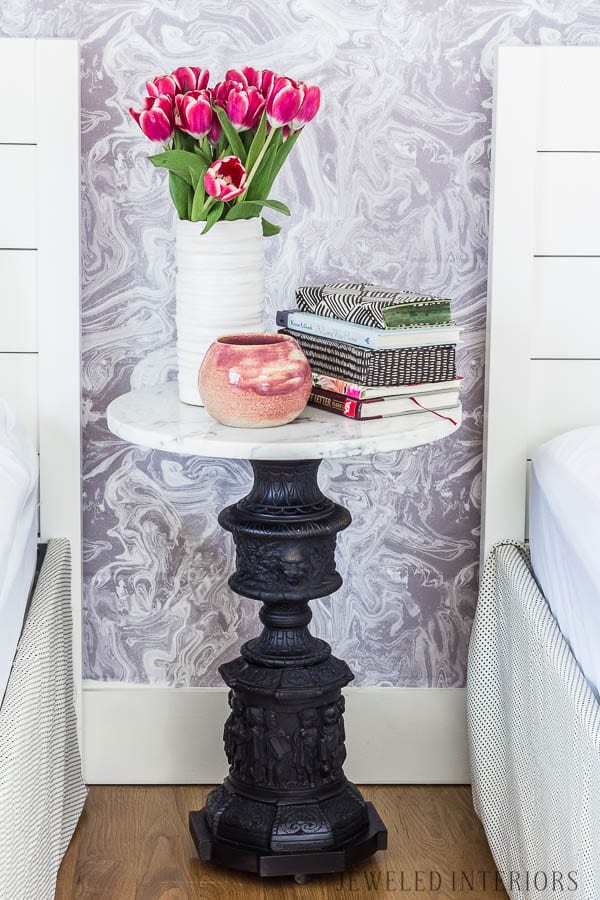 Better, right?  Imagine the possibilities on this one friends.  I'm pretty certain matte black will be showing up in many of my upcoming design plans.  
Who else has brought home a can of flat black paint lately?  I want to hear about it!