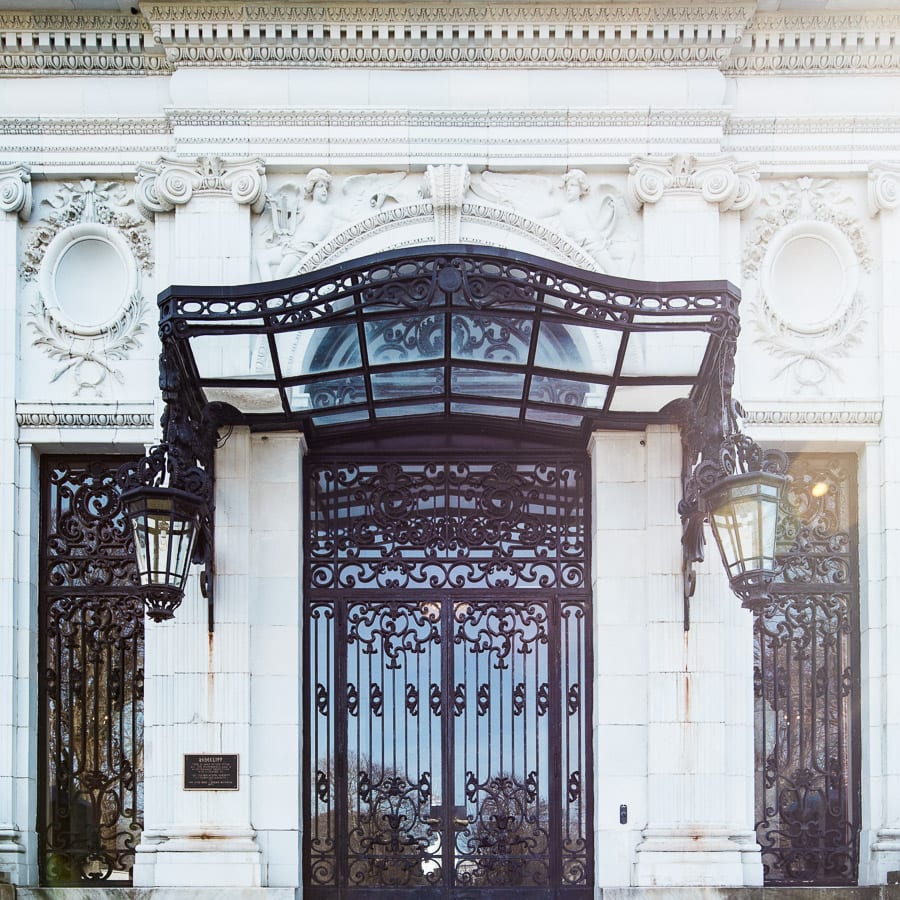 People have asked me where I go a lookin' for fresh design ideas. Sure, I pick up tips from Architectural Digest, Pinterest, and other bloggers, but would it surprise you to know that one of my greatest sources for inspiration for NEW design actually comes from "OLD" design? That's right!  A degree in history and a well-traveled life help to keep my home and Instagram feed ? unique.  No time or money to travel?  No worries!  Amy Greene (IG:
ContactAmyGphotography
) and I have teamed up with the  
Preservation Society of Newport County
to tour you around some of our favorite mansions in Newport Rhode Island.  Hold on tight because today we are starting with perhaps one of my favorite manor houses of all time,
Rosecliff Mansion
.
A Quick Look Around, Shall We?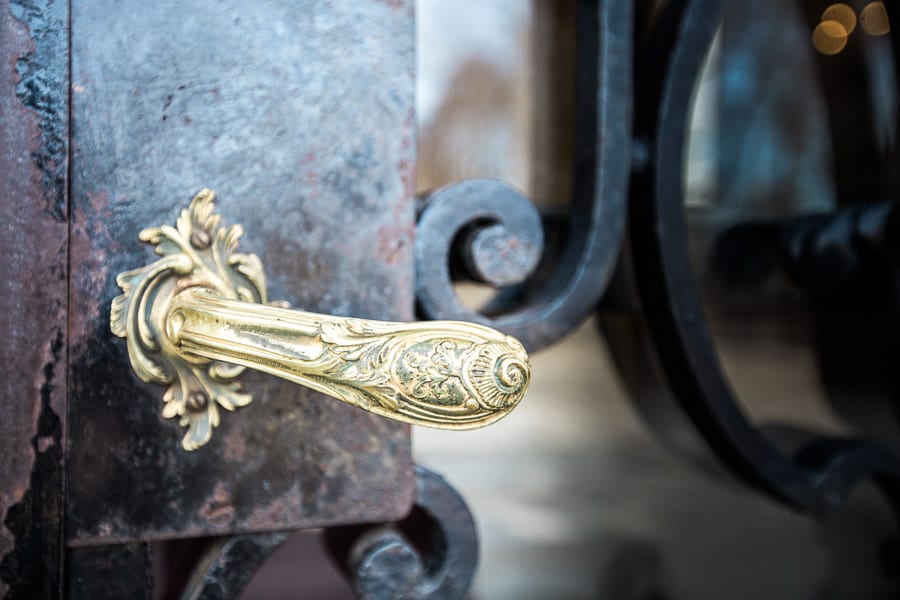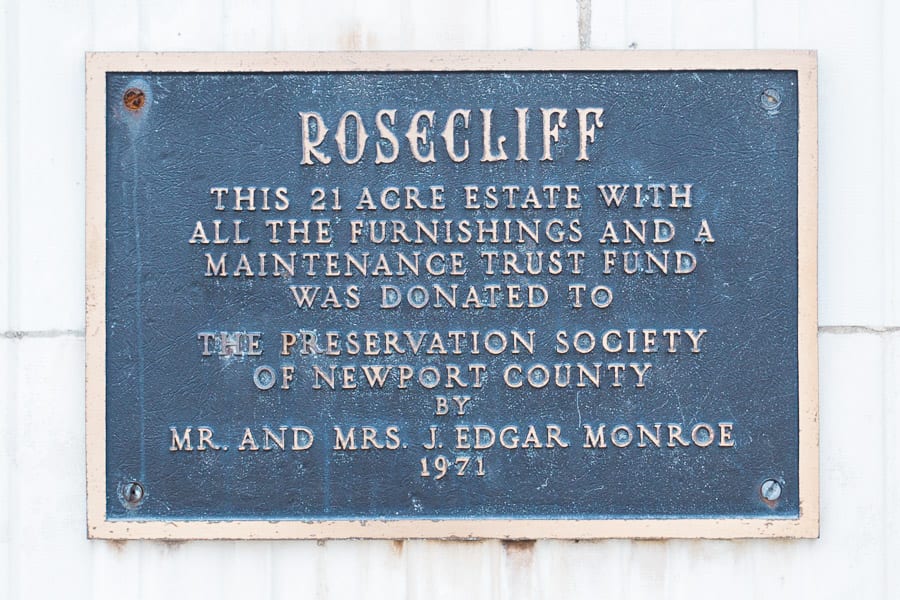 Now, I know that you are here for the style tips, but it is helpful to know a few basics.  Rosecliff, a Guilded Age mansion, was built from 1898-1902 and boasts beautiful ocean views.  Have you ever seen The Great Gatsby?  No, not the Leonardo DeCaprio version but rather the 1974 adaptation? Me neither, but Robert Redford and Mia Farrow used this stunning home as their backdrop.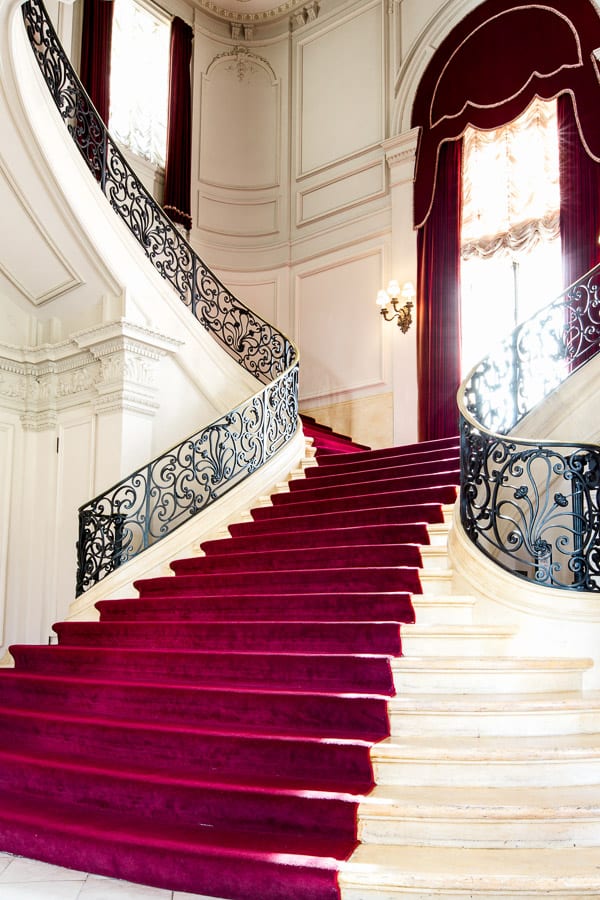 I find it fascinating to know that the original owner, Theresa Fair Oelirichs, was a silver heiress from Nevada known for her energy and brassiness. I am pretty sure that "brassiness" is a term rich people used when they thought they are too good for somebody else. Oh, the struggles of the nouveau riche… these are the kind of problems I think I could learn to deal with.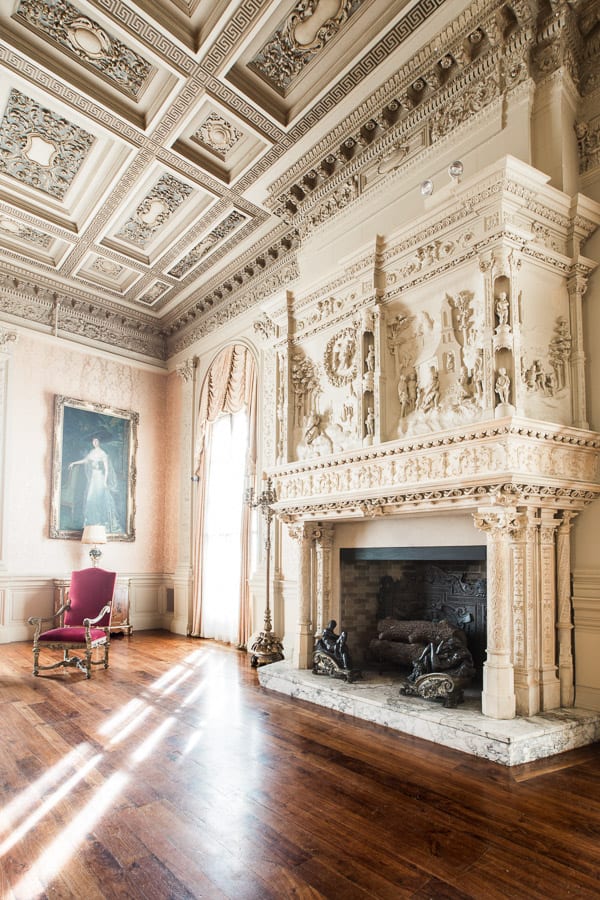 This spectacular home was built, in part, to establish Theresa's reputation as a glorious hostess.  To which I say, tip of the hat Theresa.  I'm thoroughly impressed, Girl.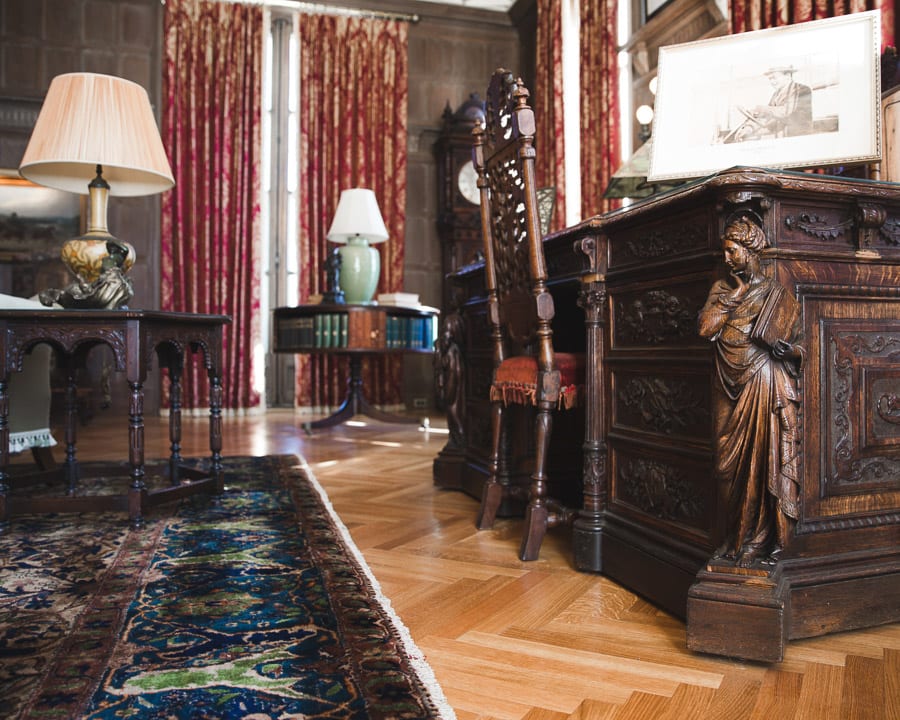 Architecture buffs may recognize that Rosecliff is loosely based on the Grand Trianon of Versailles. Not a bad choice if you ask me.   #housegoals #ihavethisthingforFrance
Top Six Design Ideas to Steal from Rosecliff
It is undeniable that these mansions are stunning and worth the trip to Newport, Rhode Island.  My goal today, however, is to give you six takeaways that you may consider using in your own home. Now, who doesn't want that?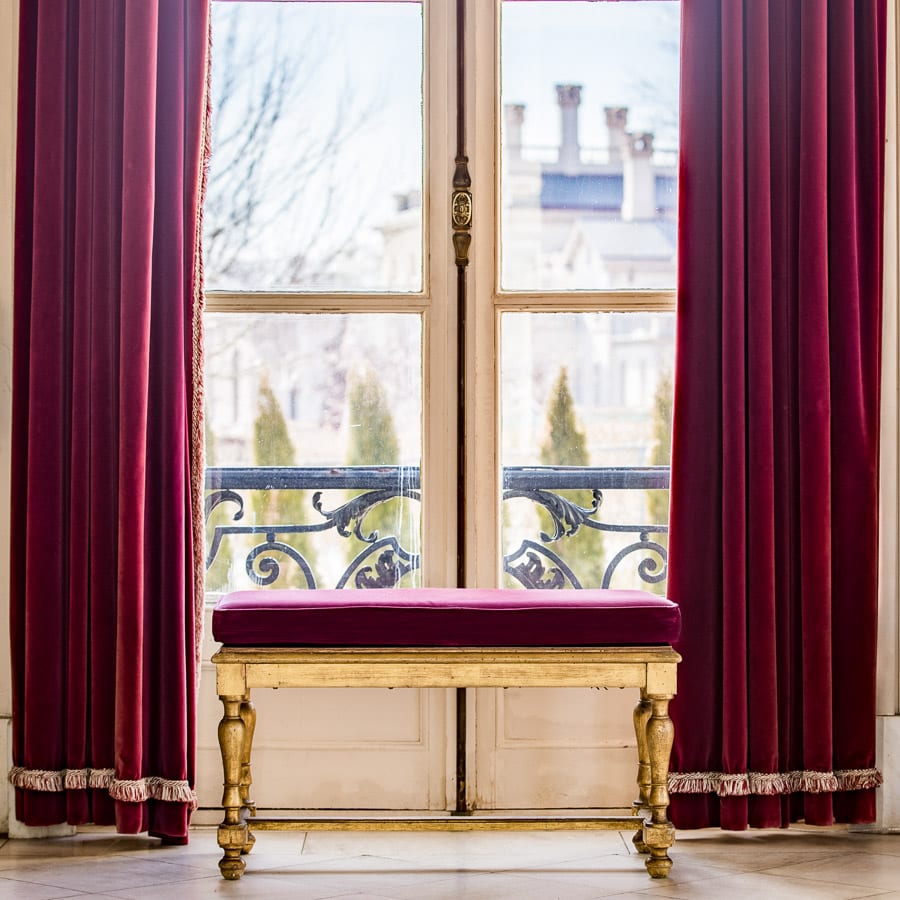 Remember about 15 to 20 years ago when red was HOT???.  Raise your hand if you, or your neighbor, had a crimson dining room ?. Yeah, It was a beast to paint over, wasn't it?  Well, my friends, after a decade or two of being the step child to grays and blues, red is making a steady come back. In fact, Benjamin Moore has picked
Caliente
as its 2018 color of the year.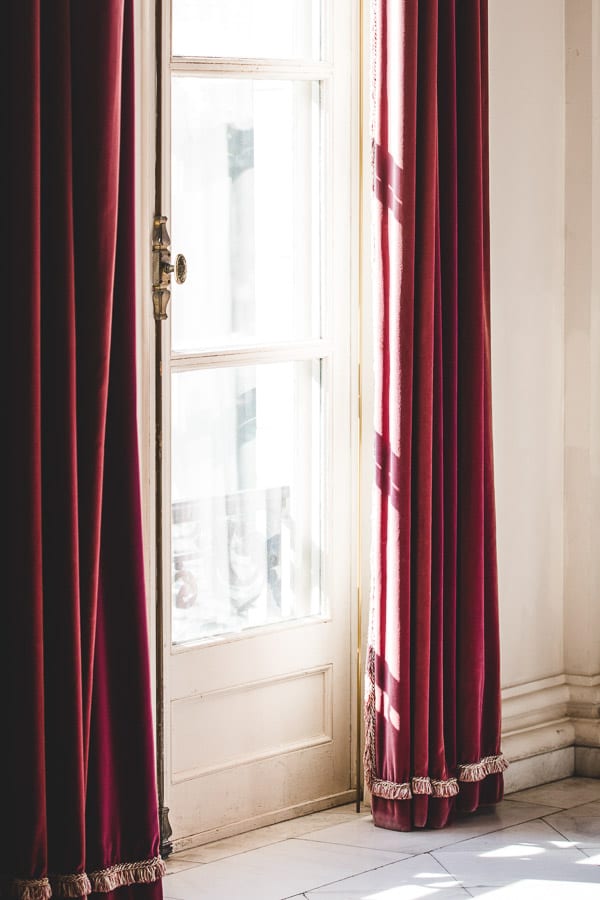 All minimalists are cringing at this pointer, but the way I see it, fringe is on its way back. I've noticed fringe in pillows,
sofas
, and even lamp shades.  That pendulum spent a good long time in the minimalist category and now is swinging its way back in favor of us maximalists.  Don't believe me?  Just wait.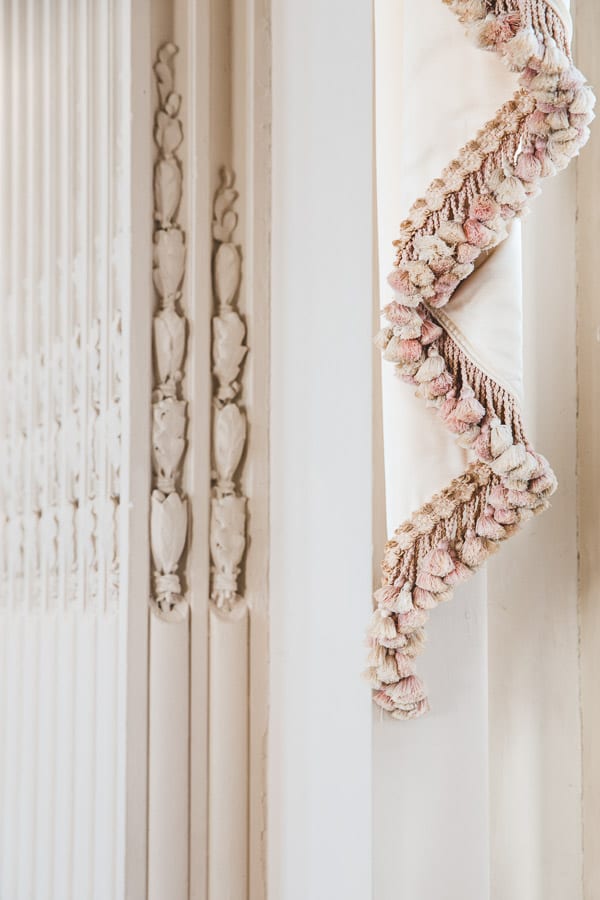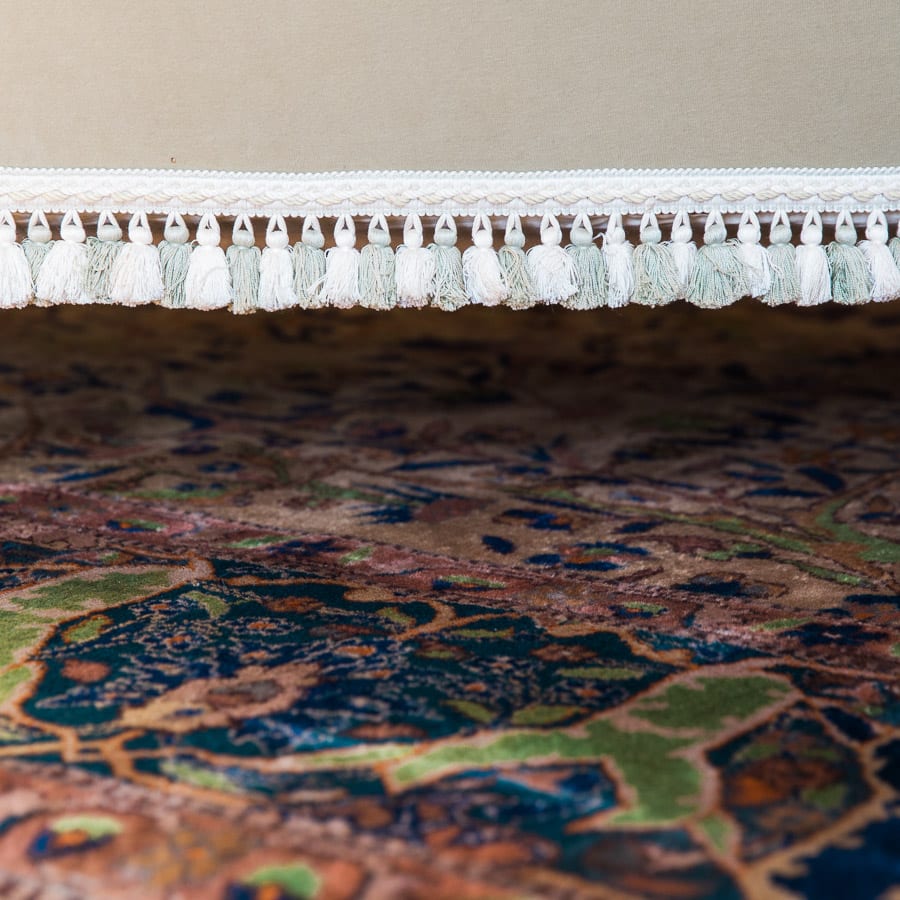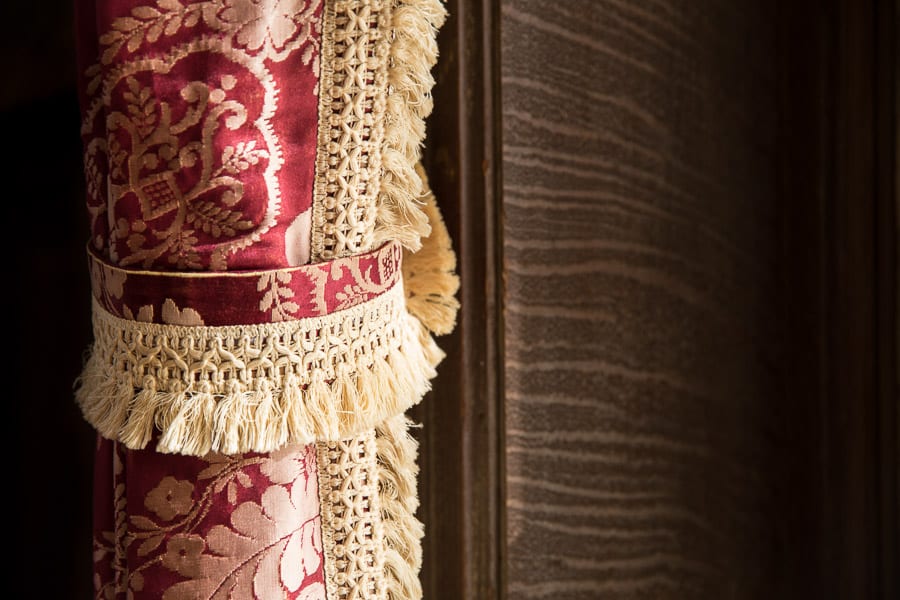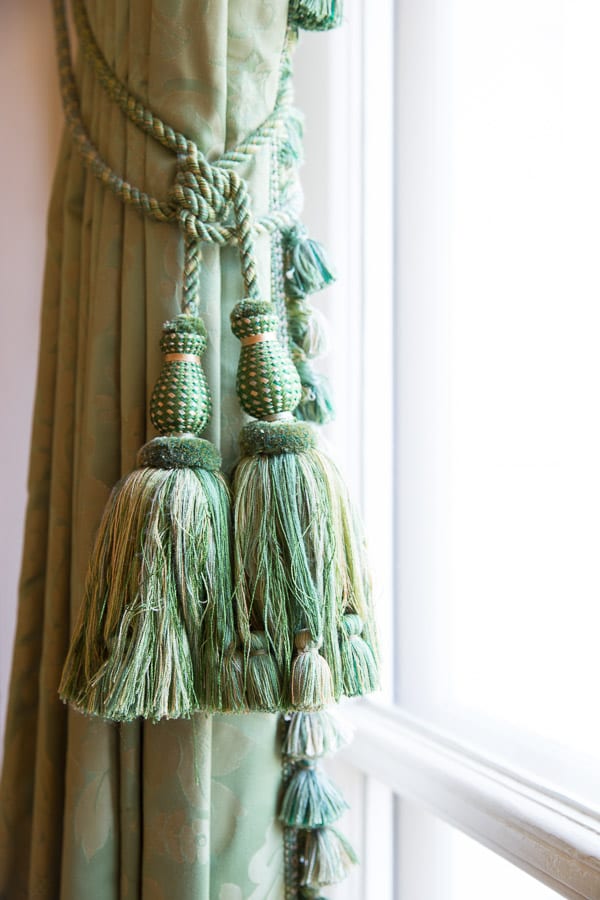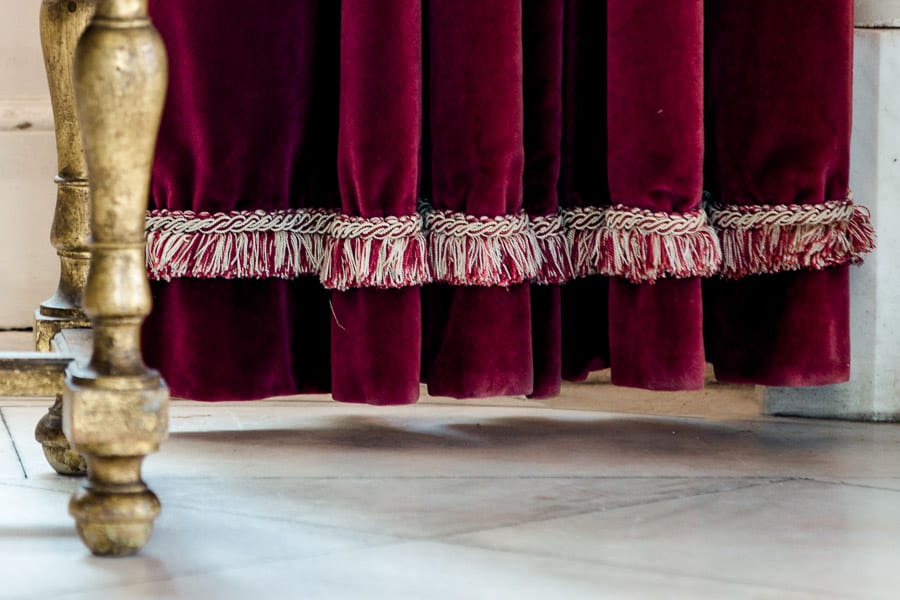 3. Trim, and Moulding, and Millwork- OH MY!
I think most would agree that fine architectural details in a home are timeless.  Even a Barcelona Bench or Panton Chair looks suburb in the most intricately detailed French Apartment.  Let's take a moment to take in the beauty of this artistically carved Gilded Age trim.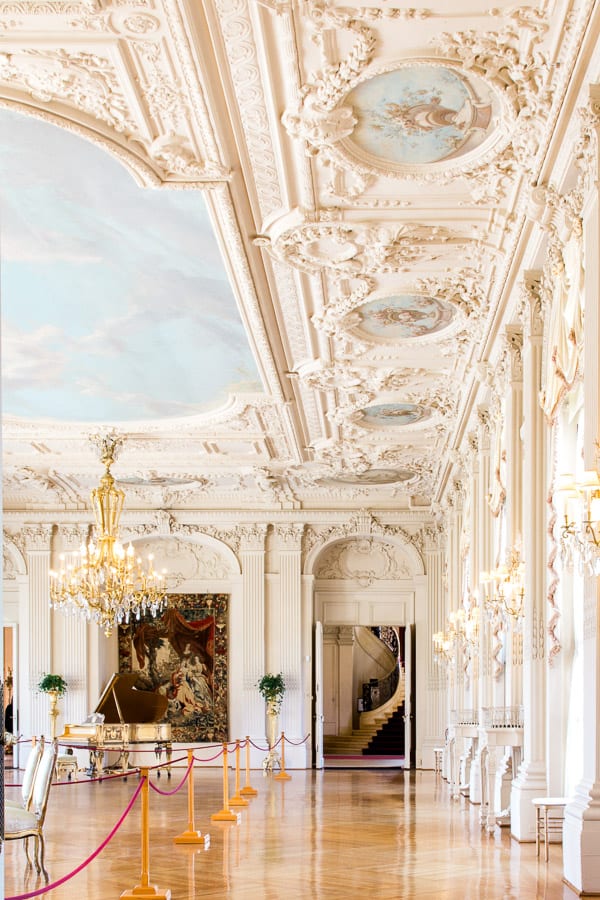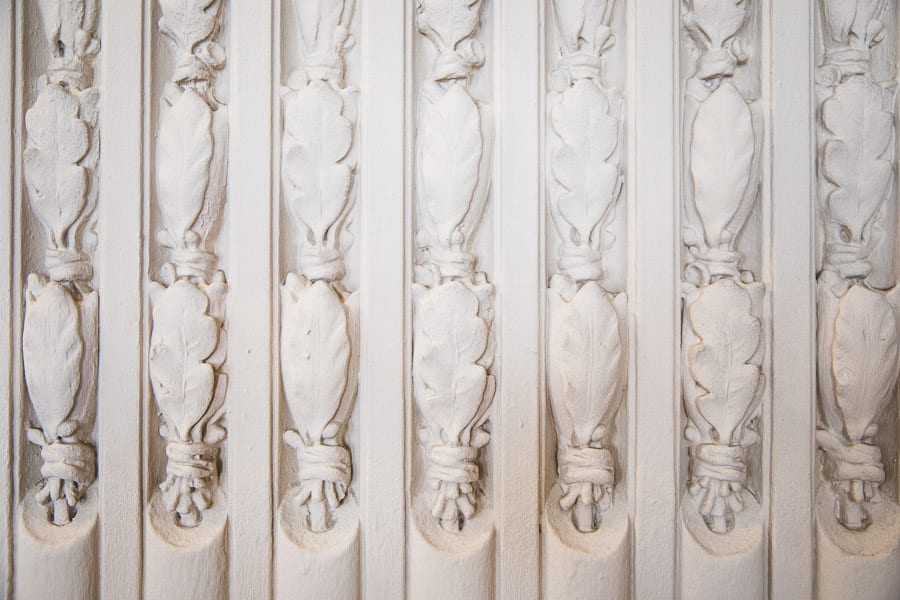 What's not to love about all of the lion goodness going on here?  Check out the detail and craftsmanship on these beasts.  If this fireplace surround comes up missing…It wasn't me ?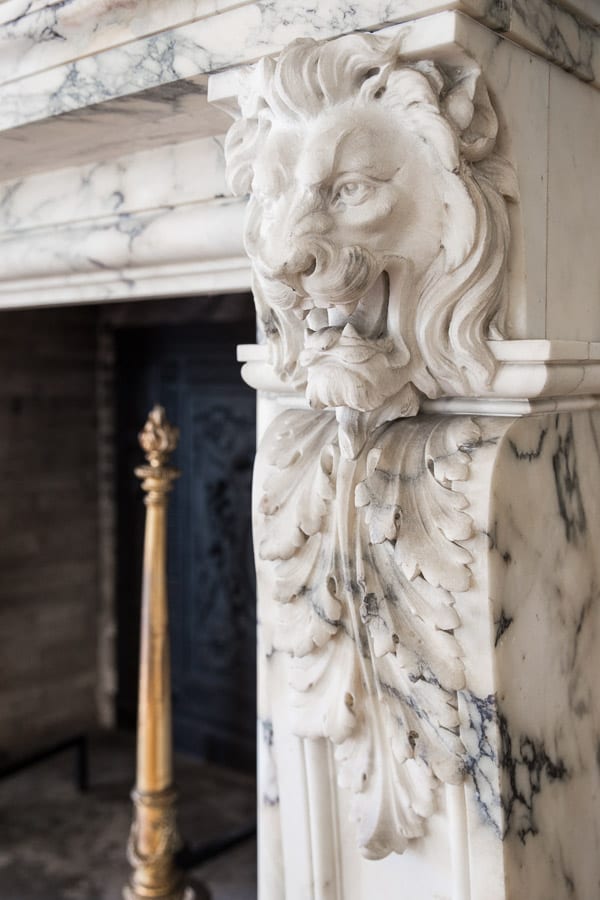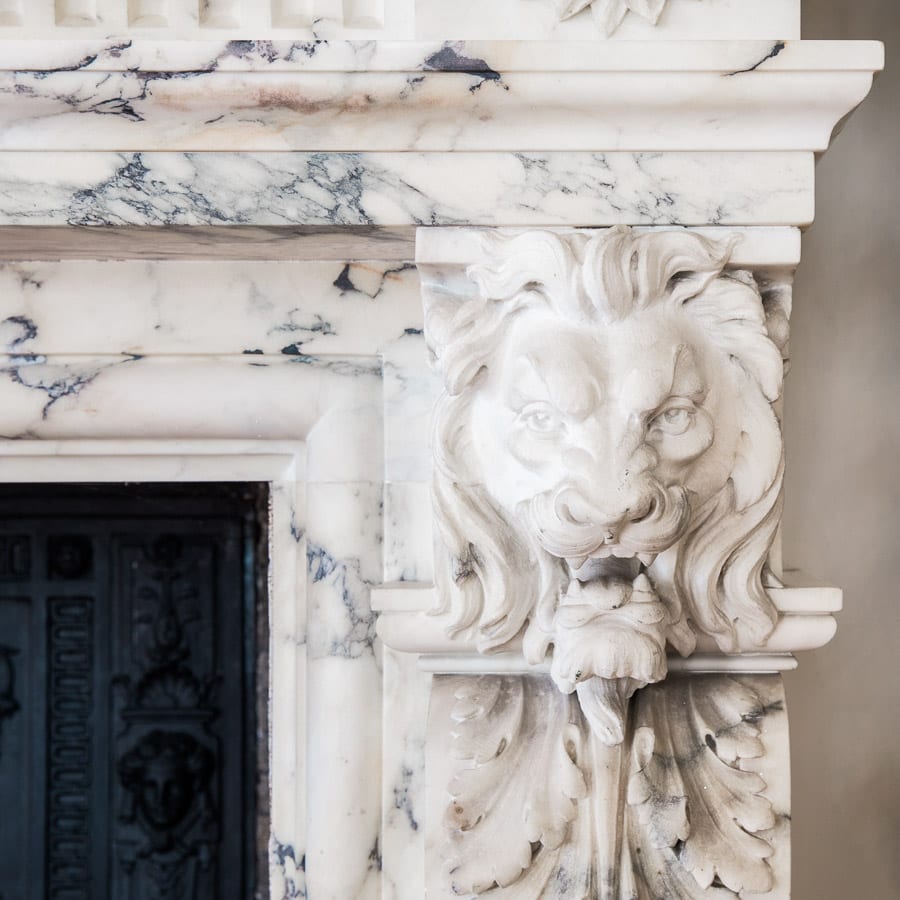 5. Floored by the Ceilings
Ceilings are considered by many to be the "fifth wall". While it may be unrealistic to aim for murals, fretwork, and friezes as stunning as these, we CAN be inspired to add beams, trim, or at least a coat of paint.  The moral of this story is to not forget to look up ?when designing a space.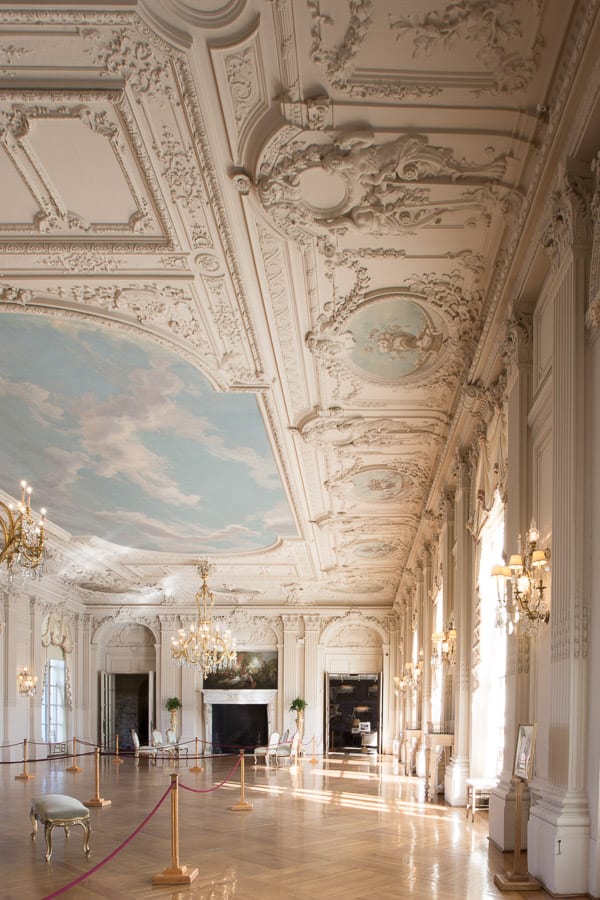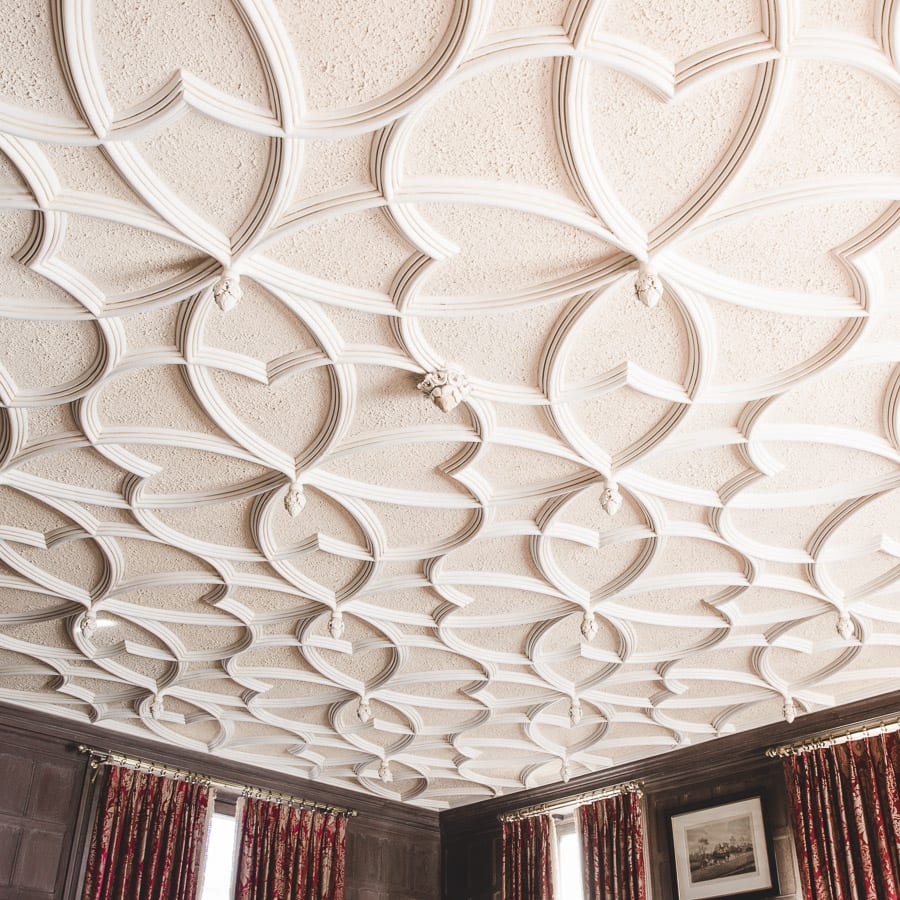 Last but not least, the addition of figurines, busts, and tasteful statues add character and sophistication to a room. Notice how these motifs were carved in wood and stone and cast in metal.  Stunning!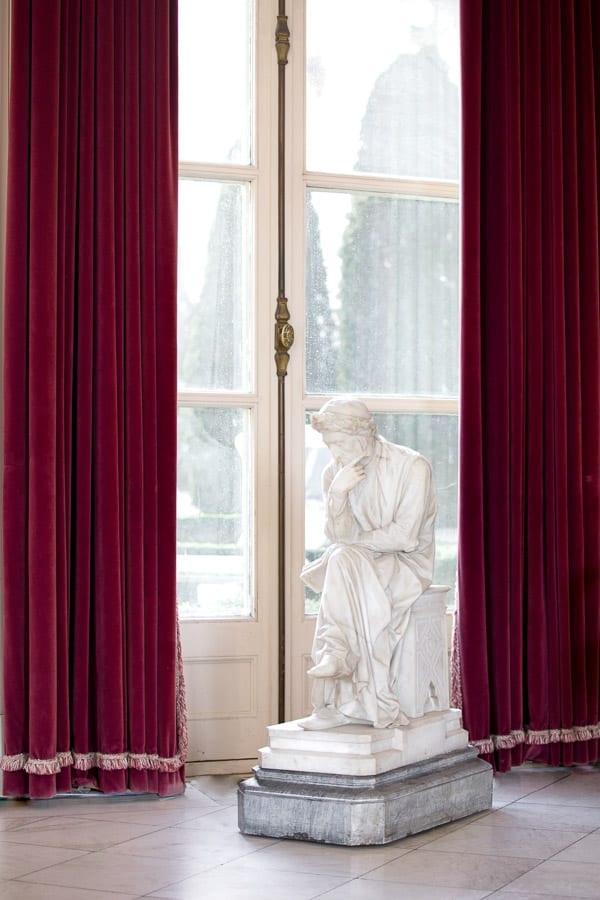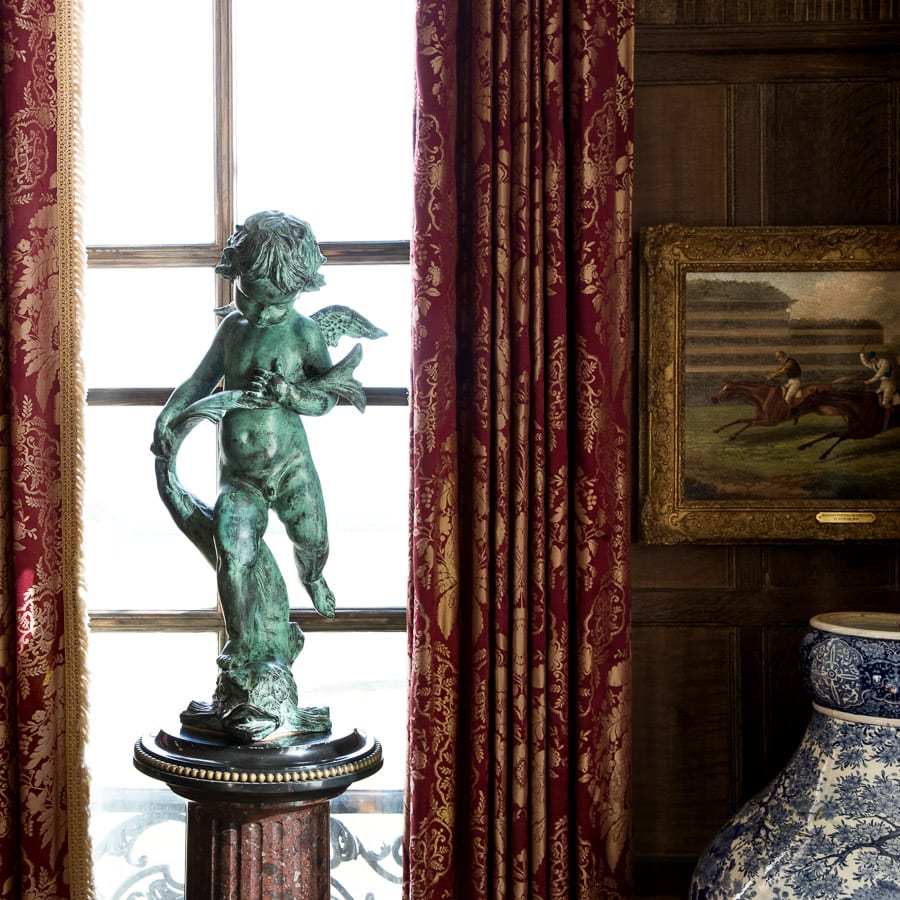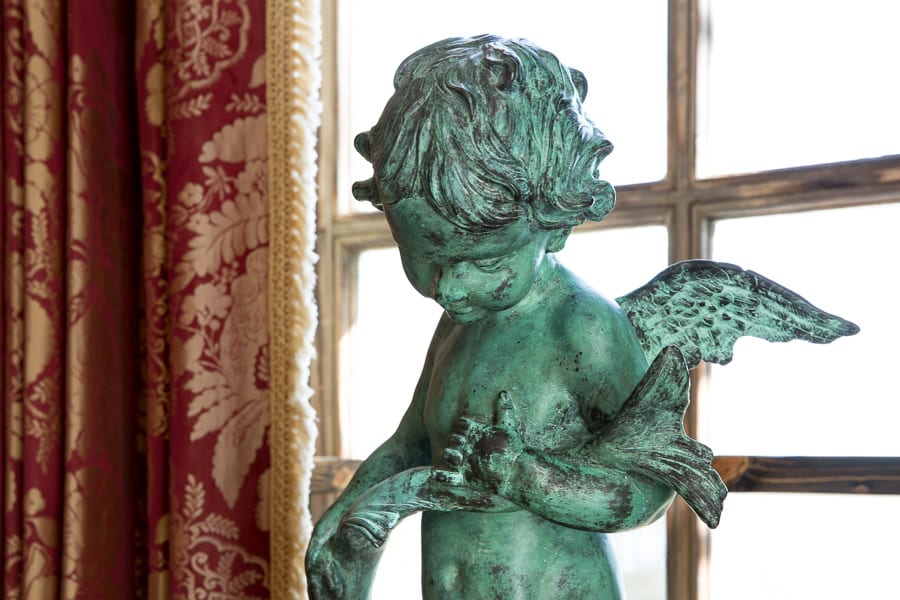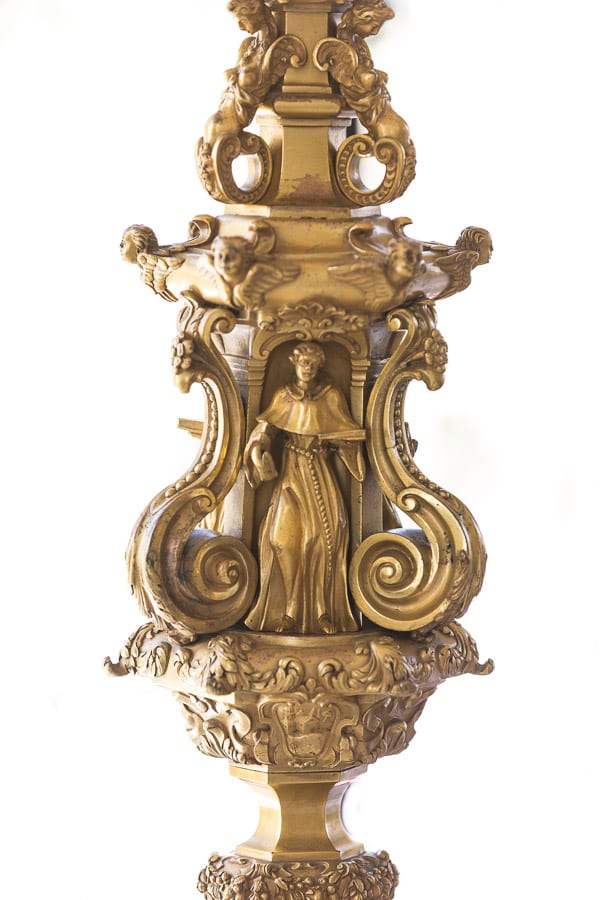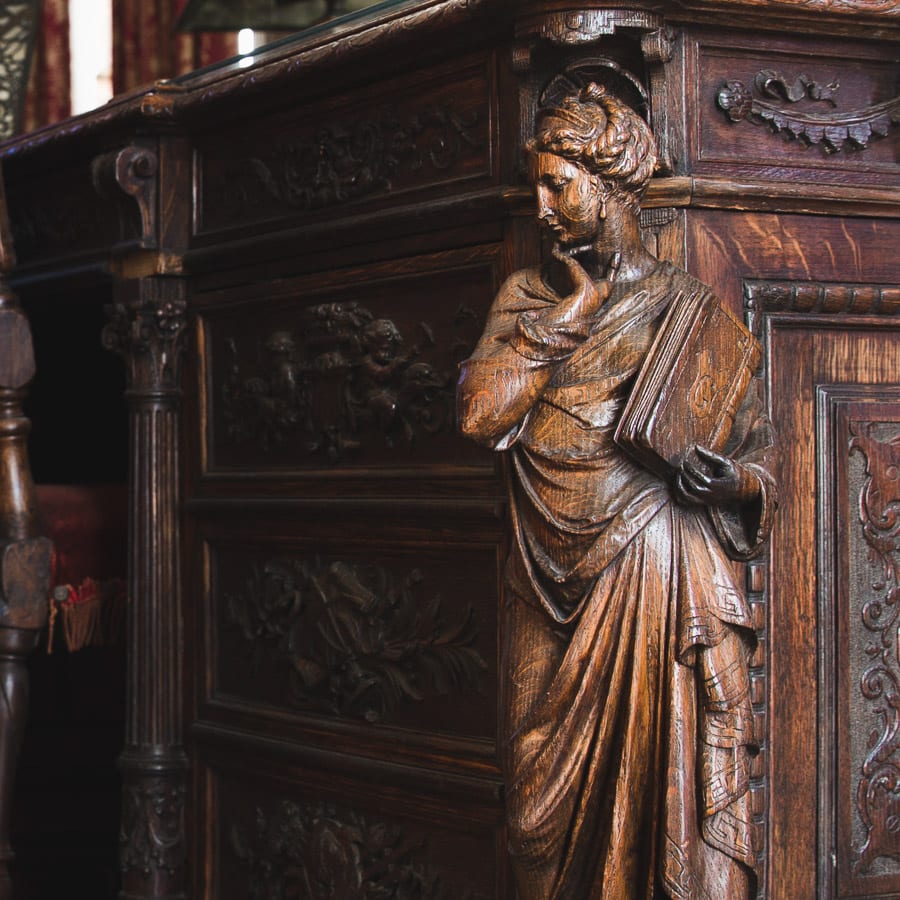 Thank you so very much for joining me on this tour of the
Rosecliff 
 in Newport, Rhode Island.  I appreciate the support of
The Preservation Society of Newport County
in this Mansion Home Tour Series.  If you ever find yourself in this area I would highly recommend taking a couple of hours for this beautiful and inspiring tour. Want to see more? Like design Inspo? Don't forget to follow me on
PINTEREST
||
FACEBOOK
||
INSTAGRAM