Jord Watch $100 off Giveaway
I'm happy to report that Christmas 2018 was one for the record books!  No, we didn't  travel to an exotic location, recieve a new car in the driveway, or anything else nearly so elaborate.  This holdiay we took a much needed break from the everyday grind and spent time with family (immediate and extended). We celebrated the reason for the season and the fleeting magic that comes with still having young children at Christmas.
Since we live on the other side of the country from most of our family, we treasure the time the kids get to spend with their Grandparents. Highlights of the holidays included trips from both my dad and step mom in mid December and a short visit from my mom on starting on Christmas Eve.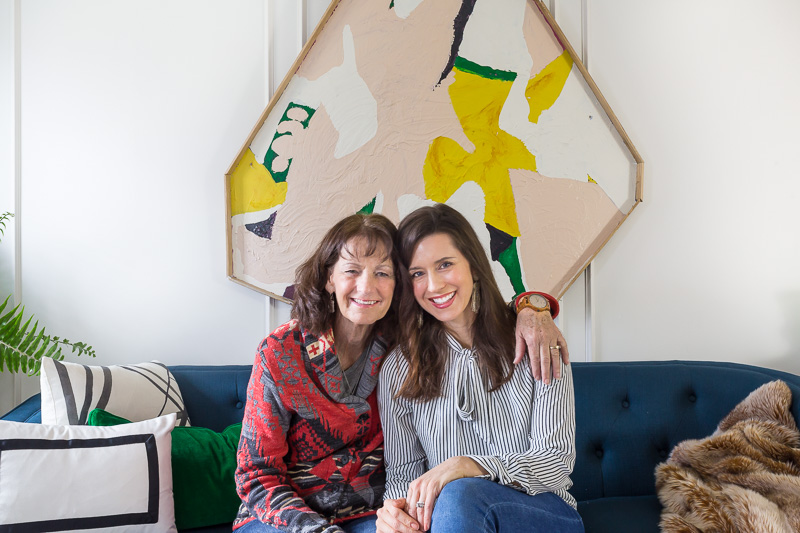 My mom has always been a huge cheerleader, support, and best friend to me. Each year I struggle to find a Christmas gift that even comes close to showing her how much I love her. Especially since she is always so generous to me and our family.
You can imagine my excitement when Jord watches reached out to me right before Christmas with an offer for a collaboration. Not only do I think their line of watches are stunning and unique, they are absolutely perfect for my mom.  You see, she loves jewelry- especially anything with natural elements like gems and turquoise. When I started to browse the Jord collection I became giddy with excitement! I knew she would love the soulful character of these watches. #BestChristmasgifteveraward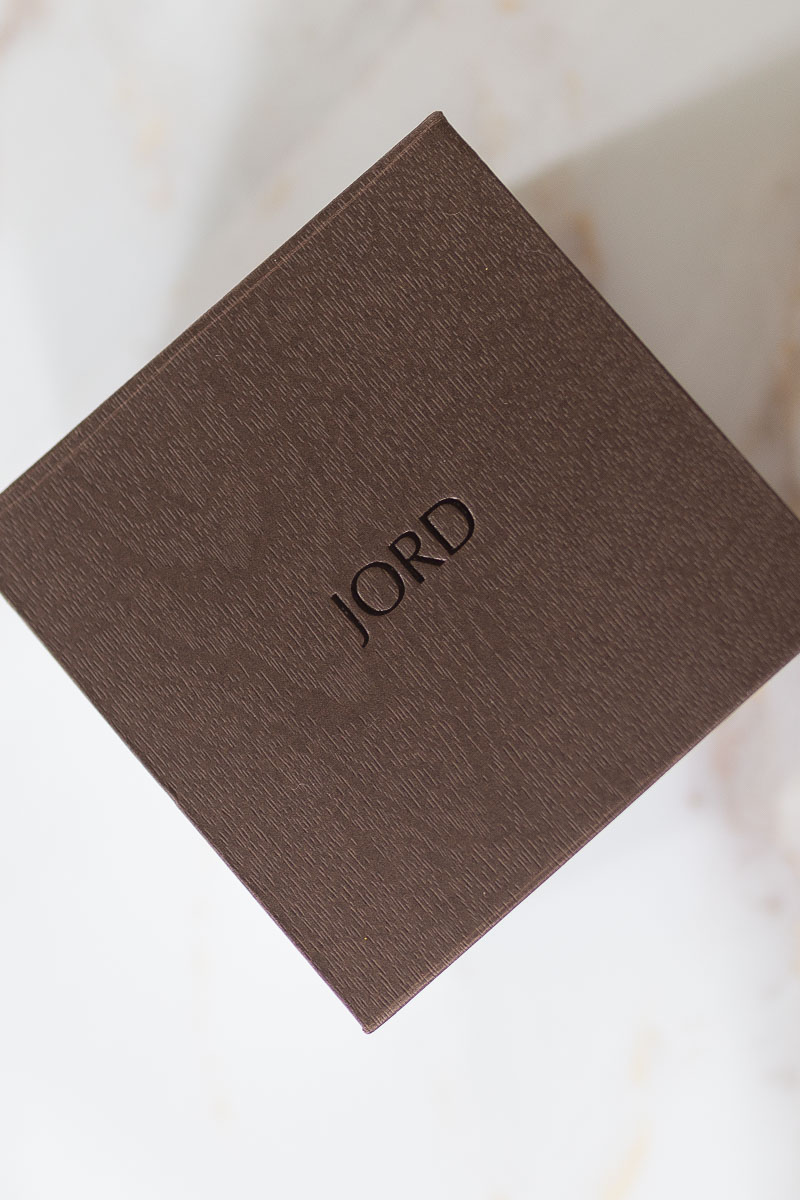 The watch came beautifully packaged with in this lovely little box. Also included were extra links, and a cleaning cloth.  All of which are examples of the attention to detail that Jord gives to its products.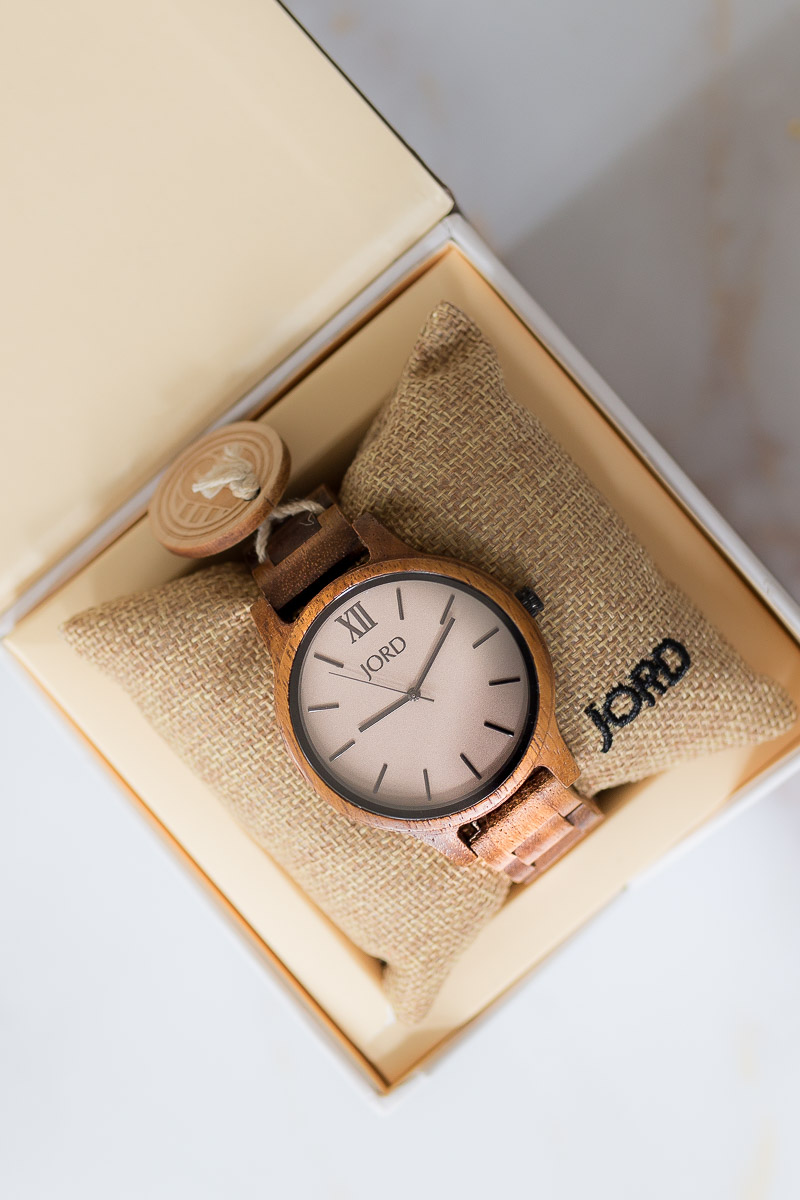 I ordered her the Frankie in Koa and Ash wood. I thought this choice of wood would be stunning.  I was right!  This time piece is unlike any I have ever seen before, and the wood element adds such character.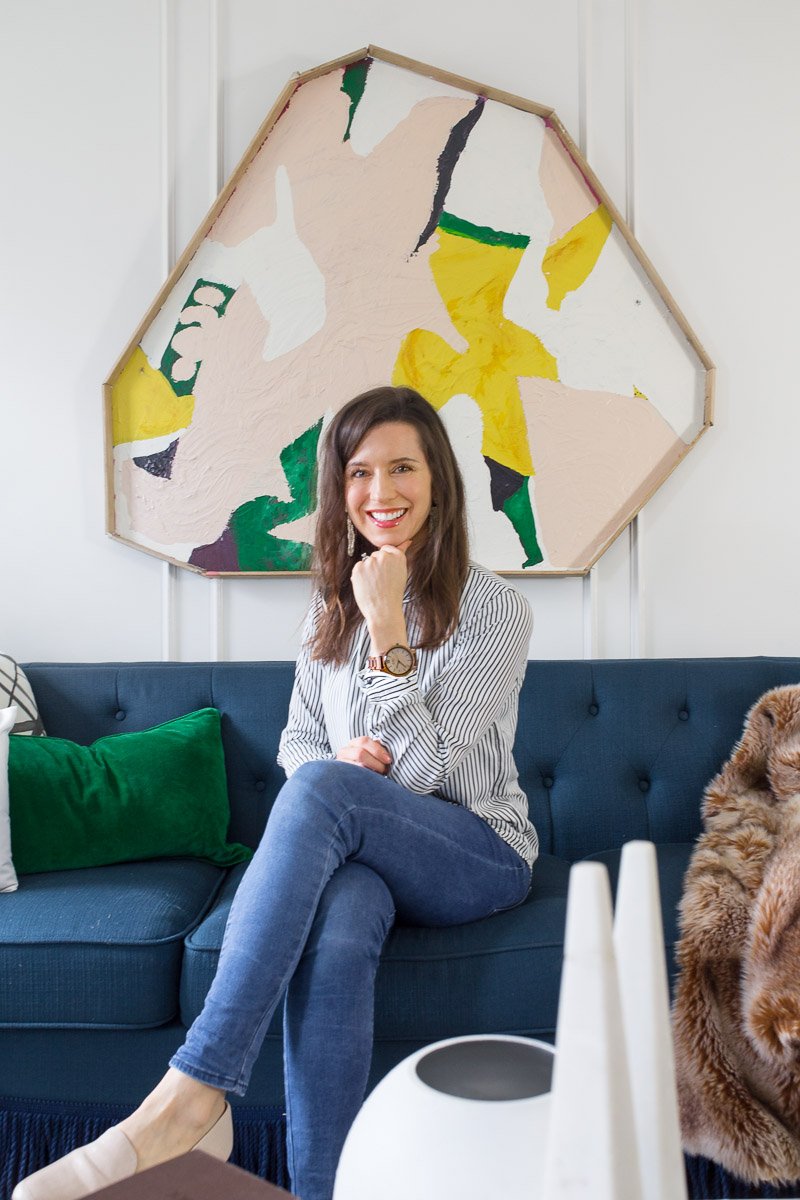 I've included some pictures of me sporting the new gift so that you can get a feel for the scale and colors. If you are looking for a variation on this, I would encourage you to check out their wide selection of watches in a variety of styles, colors, and woods/leathers.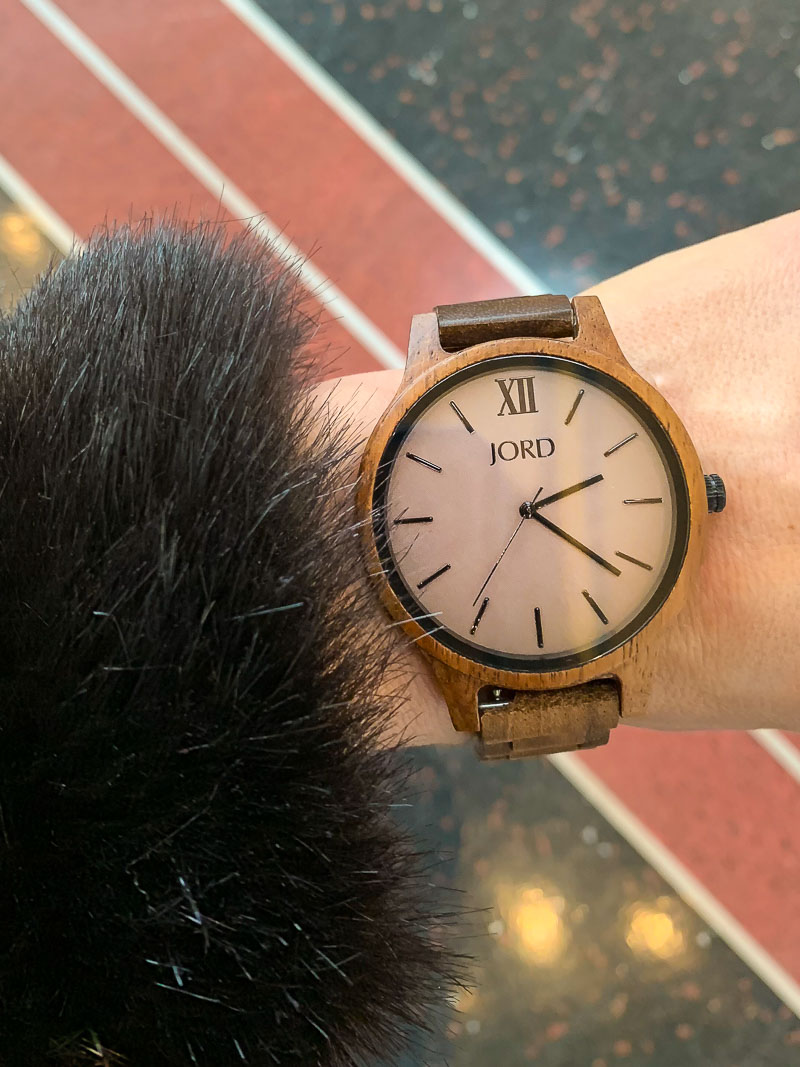 My mom let me borrow the new Jord as we toured around the National Botanic Gardens.  I wish I could report that the watch kept me on time to meet up with my brother there, but I think I need to blame my tardiness on operator error :).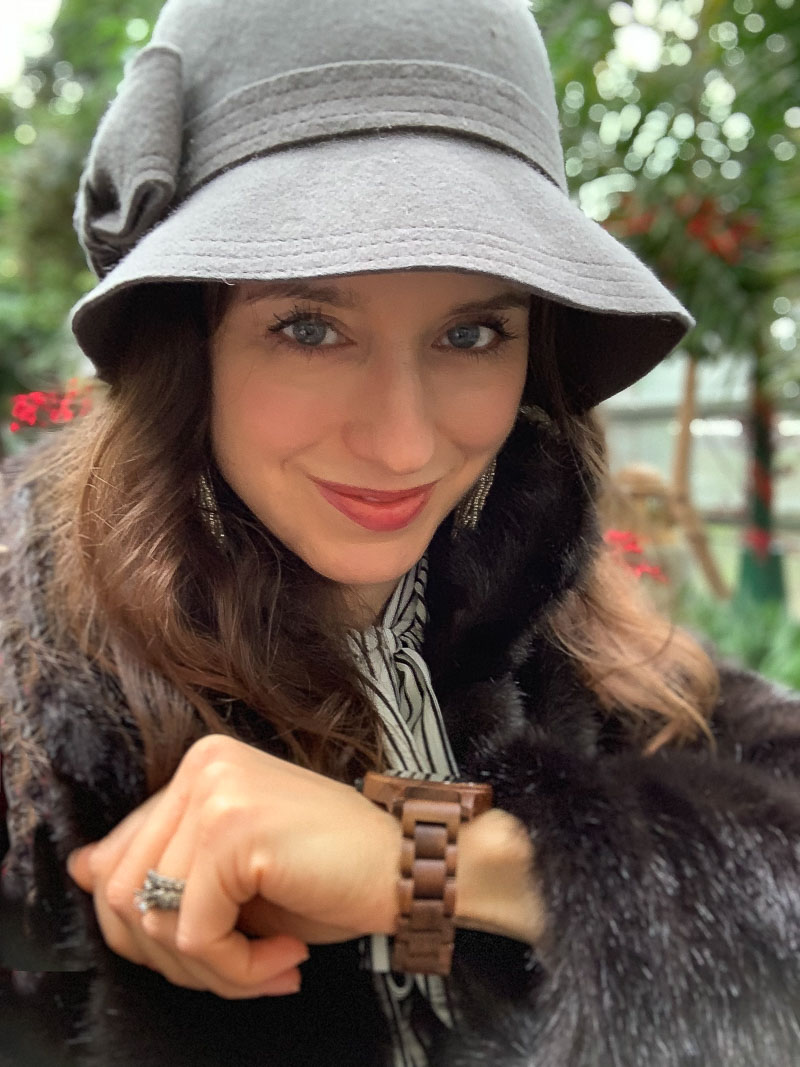 While the watch was custom sized to her wrist (not mine), I still found it light and comfortable.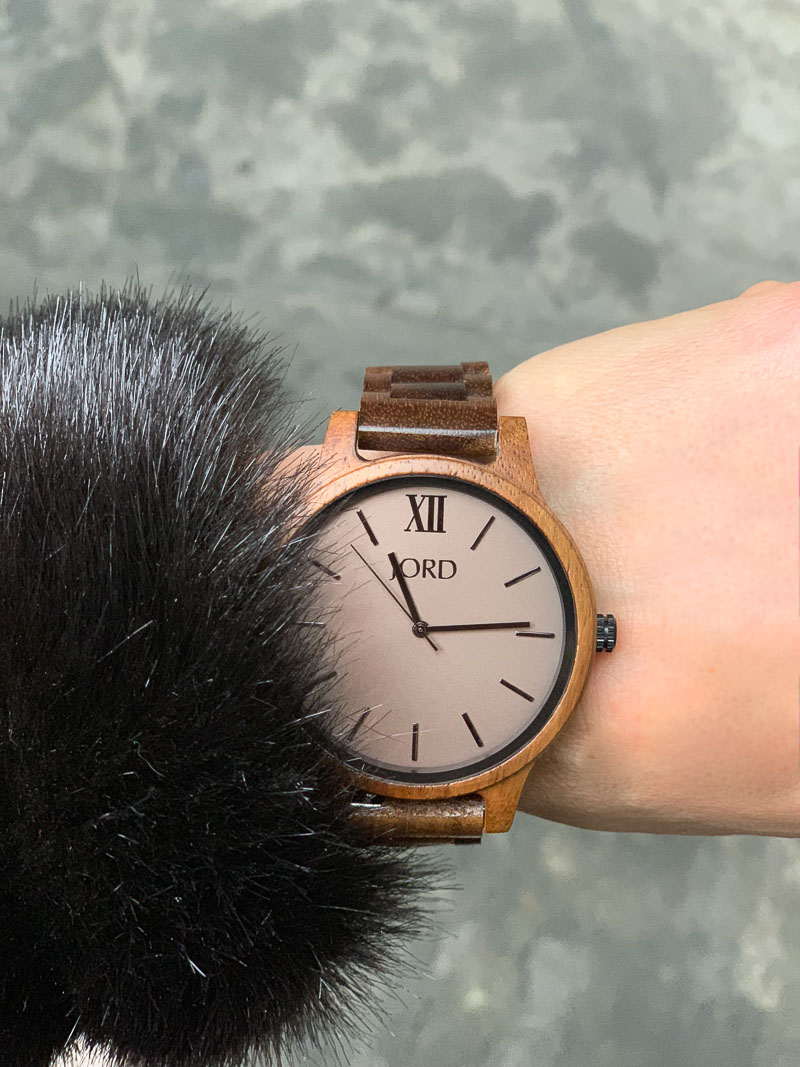 …and extrememly stylish. The large face not only made a statement, it was a cinch to read the time.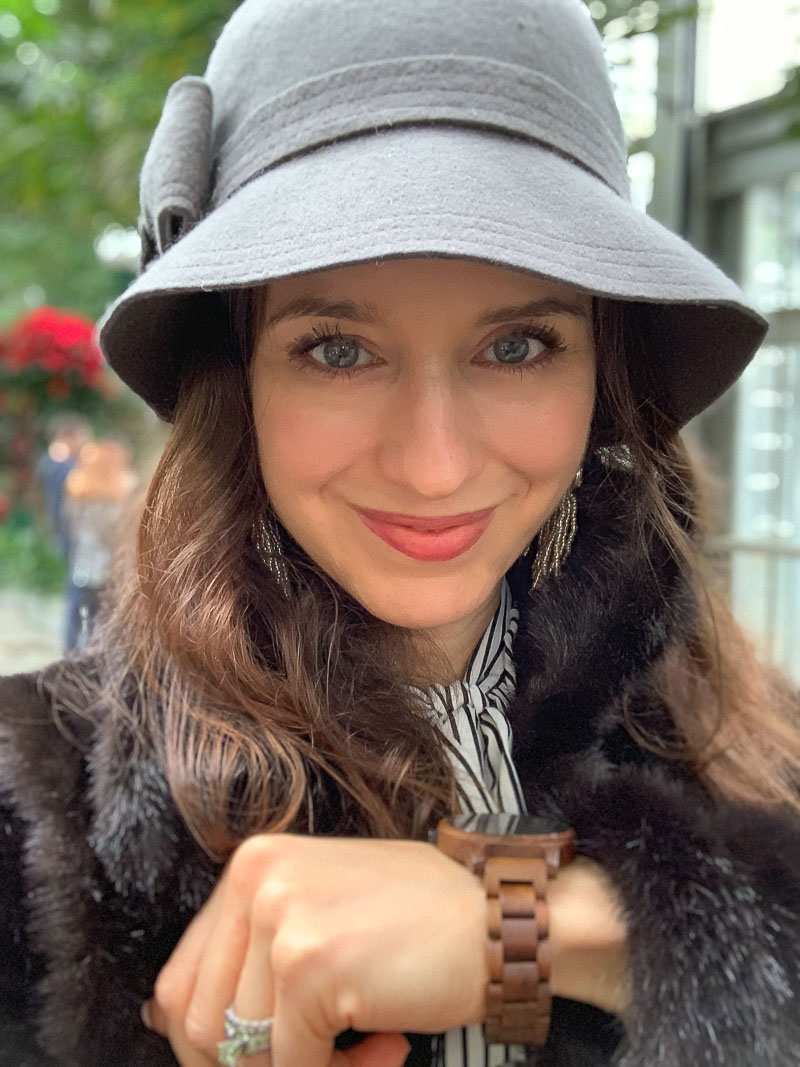 We were all sad to say goodbye to my mom at the end of the trip.  Fingers crossed we get to spend time together again this summer.  Until then I am happy to know that she will have a special gift with an engraven message on the back to help remind her of us regularly.
If you are interested in a Jord watch, I have good news!  If you fill out this uber simple form you have a very good chance of receiving $100 off your purchase!  Hurry though, the campaign ends at the end of January!