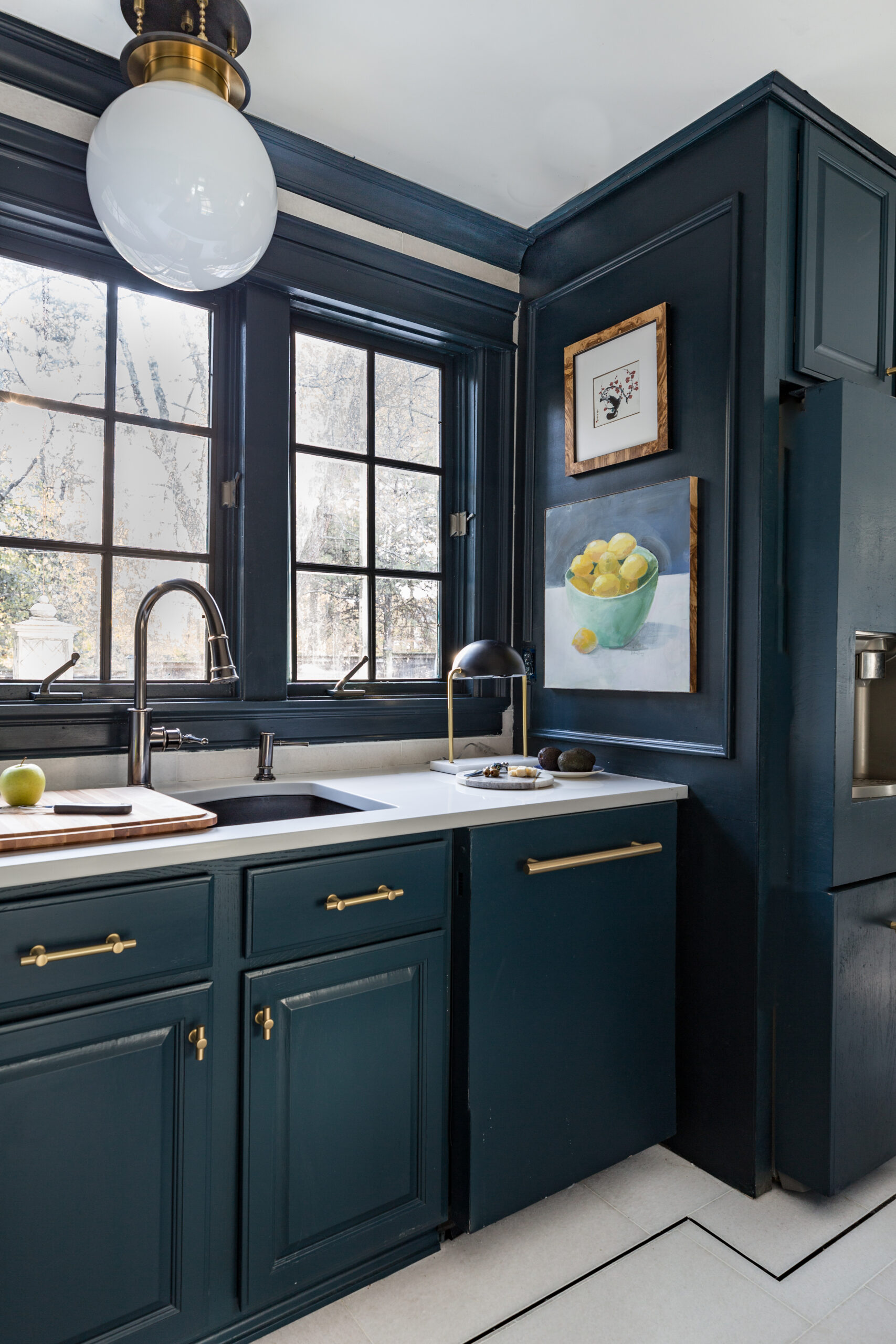 Note: All products in this post were sponsored but the opinions are 100% my own.
Perhaps you saw our new kitchen reveal as part of the One Room Challenge, but there is one very important element in the space that I have received questions on, but have yet to highlight…the Elkay Kitchen Sink!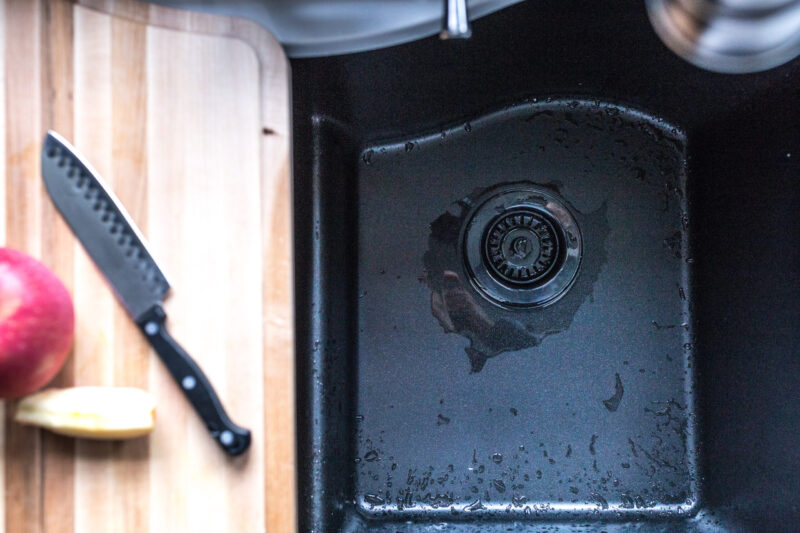 I first heard of Elkay at Haven, a blogging conference, this summer. I was blown away by the huge industrial sized sink they had on display. This Elkay kitchen sink was not only big and beautiful, it was tricked out with layers of sliding cutting boards and racks. MIND BLOWING! With innovative designs like this, I knew Elkay was a brand worth researching and potentially considering for our own kitchen remodel.
Since my kitchen is not all that large, I opted to skip the industrial-sized sink and focus more on important features that would help our family most.  After a little research, I opted to go with the Elkay Quartz Luxe Sink in Caviar.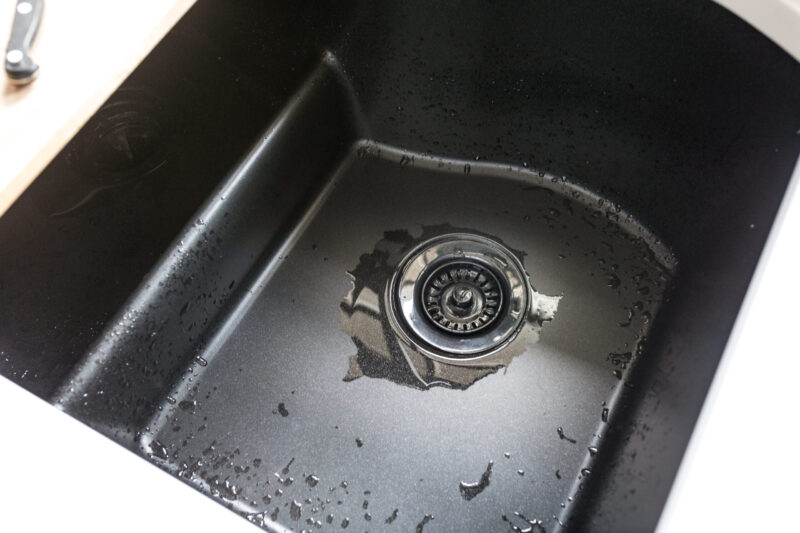 I have learned that there are several good reasons to go with the Elkay Quartz Luxe Sink. First of all, it comes in a variety of beautiful colors. I opted for Caviar (black) because I wanted a contrast against my white countertops.  It was fun to open the box and feel just how silky smooth the sink is.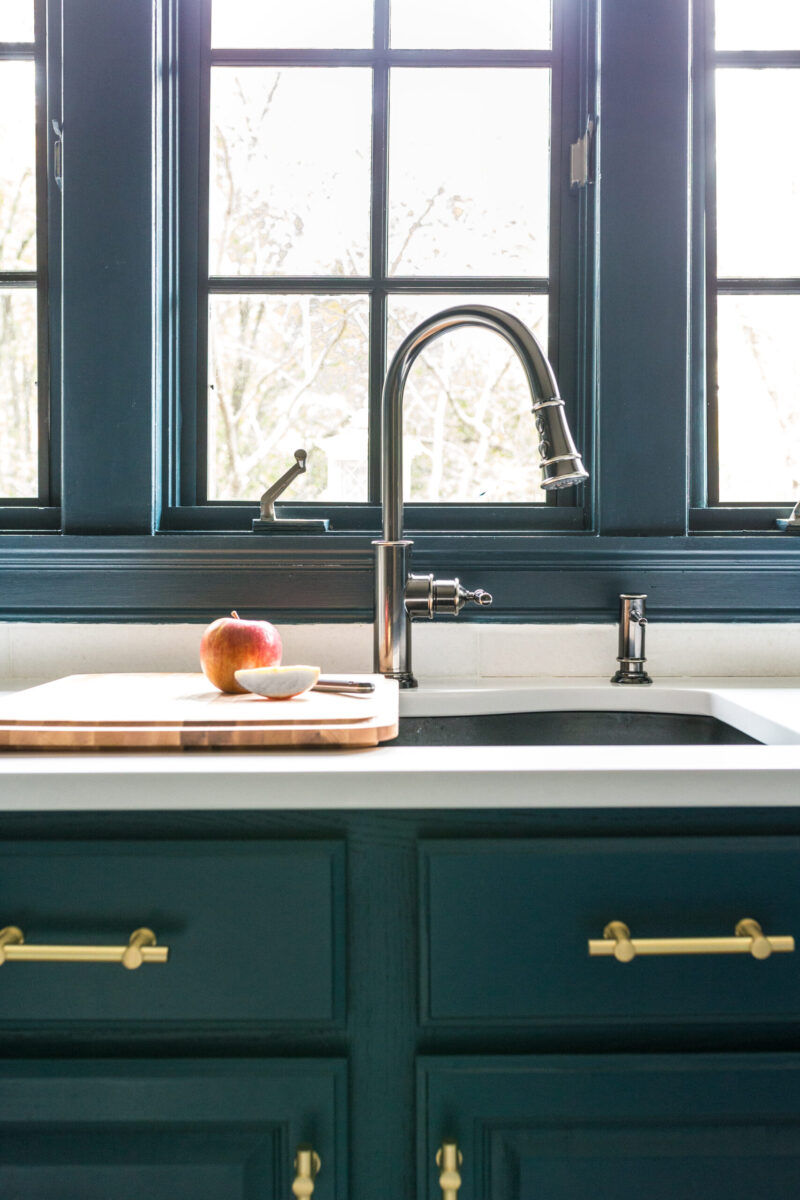 Quartz sinks sometimes get a bad rap for breaking easily. I was relieved to know that Elkay reinforces the underside of their sinks with a fiberglass mat. That's good, because I have four kids who do my dishes.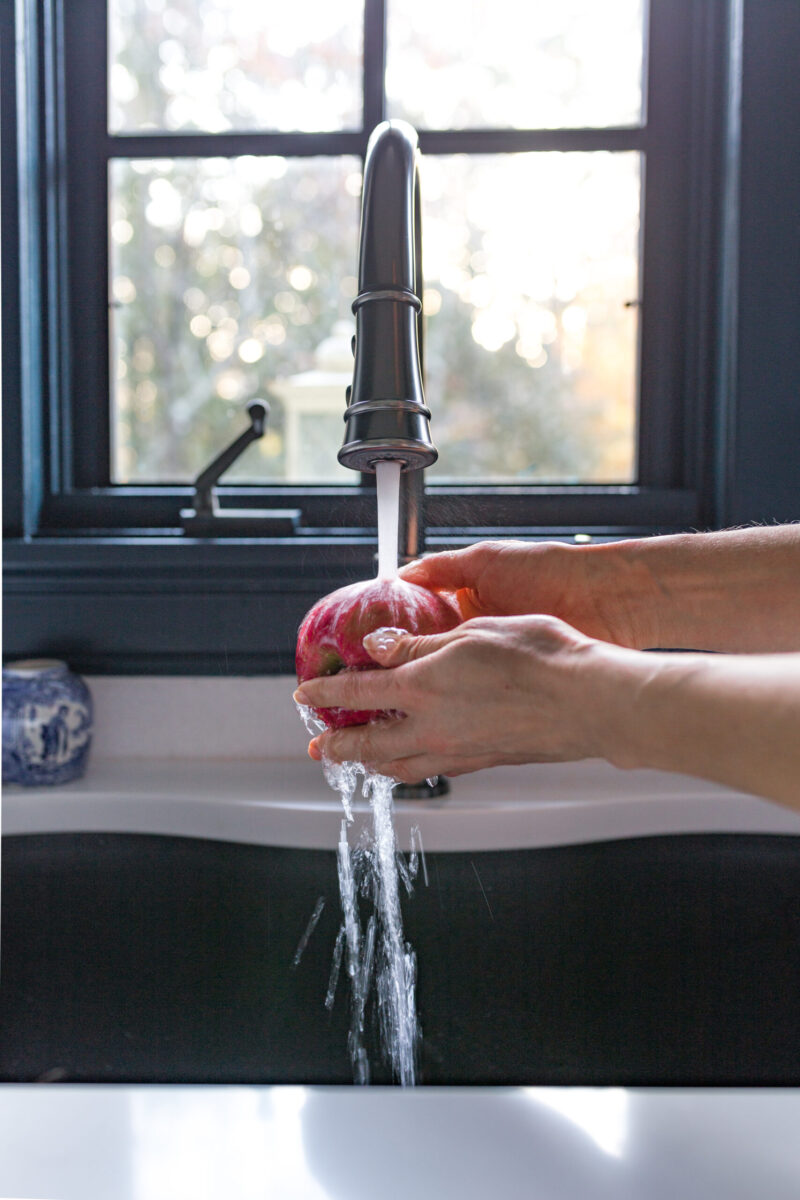 During the "unboxing" on Instagram, several of you reached out to me to let me know that you had the same sink. I was excited to learn that you all love it and that it is easy to clean. Because it is made from non-porous, microfine quartz material, it repels dirt, gunk and the spread of bacteria.  I can't speak for the other colors, but the black has proven really easy to keep looking clean… I was nervous about that when I ordered it, but I am glad to learn I have nothing to worry about there.
One of the obvious differences between the Elkay Quartz Luxe Sink and our old one is the design. When ordering, I discussed the options with my husband. We opted to go with the equal double bowl undermount sink with aqua divide because the dimensions worked best with our kitchen design.  The added bonus, however, is that this sink is notably deeper, and the divider is shorter. We are already realizing that we can cram in more dishes, large baking sheets, and big stockpots.
Elkay Faucet and Soap Dispenser 
This new Elkay Explore Single Hole faucet and soap dispenser rock my world!  The faucet is about twice as tall as our old one and is truly spectacular.  I love how the black steel plays against the other elements in our room. I didn't want another warm metal in this space because I wanted to avoid brass or gold overload. That felt too cliche…too trendy.  The black steel is a perfectly timeless choice and it feels so masculine against the thick, dark window casings and architraves.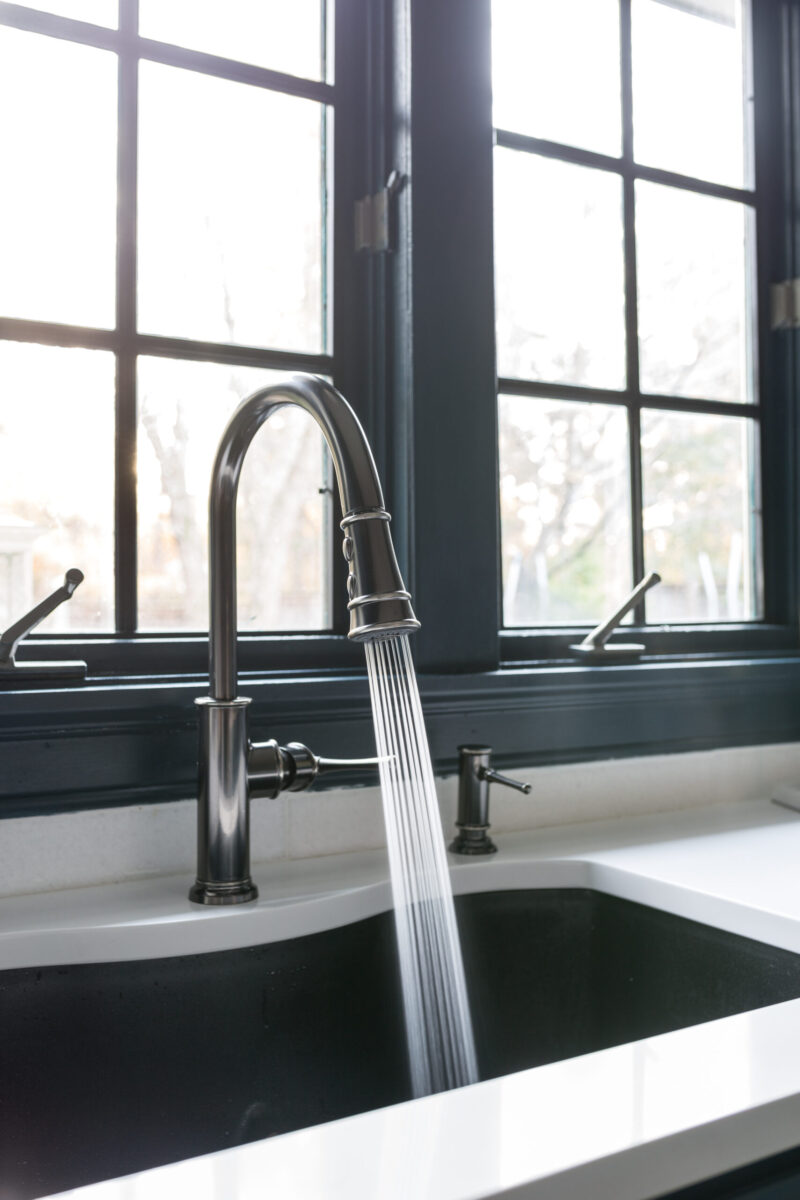 My style is a mix of traditional and modern. Perhaps that is why I am so in love with the look.  While the details of this sink are traditional, the single hole, pull-down spray, and forward only lever give it a chic and modern appearance.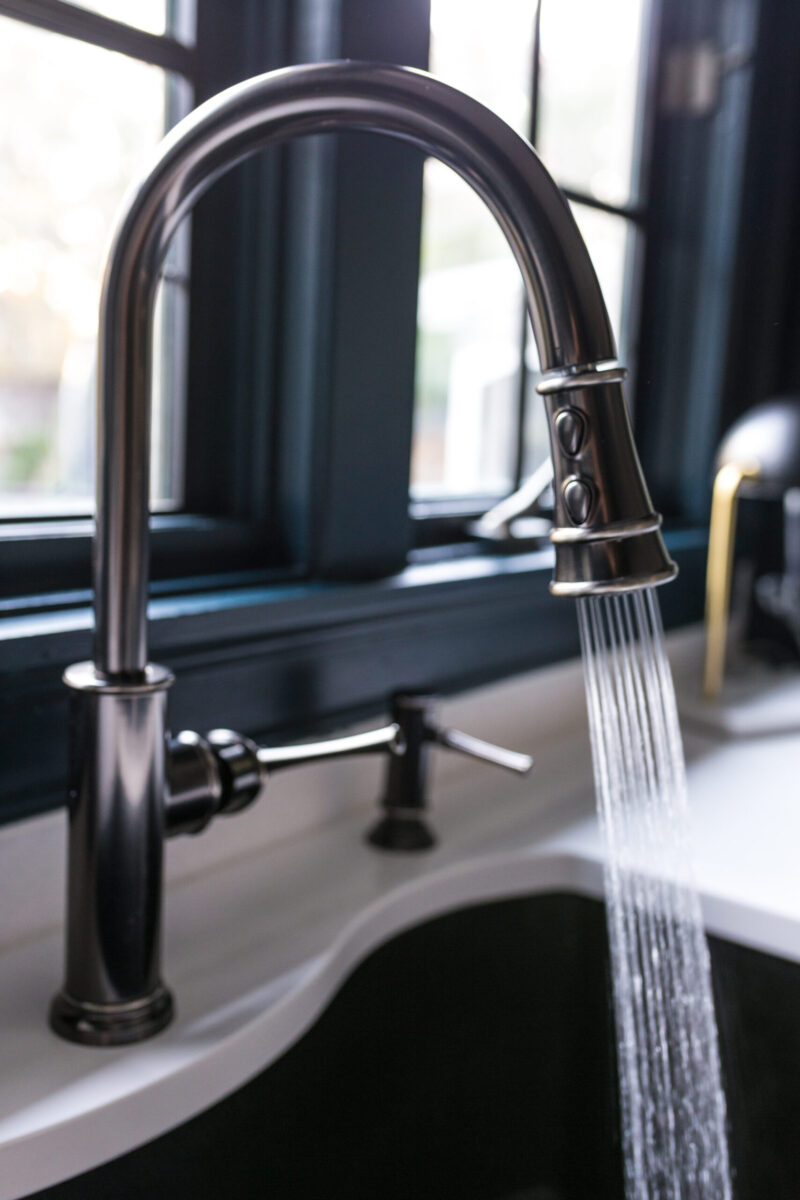 It is especially beautiful when the water is turned on and the water is flowing.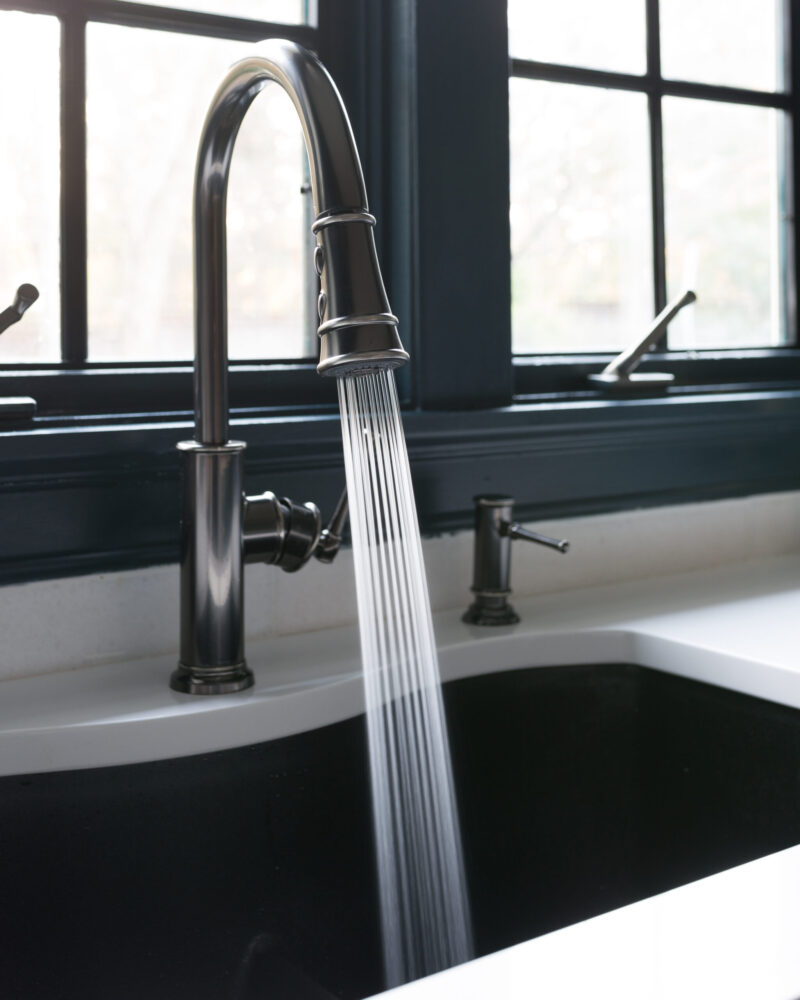 Elkay sells amazing sink accessories.  Check out this cutting board that fits perfectly into the curves of the sink.  That way I can use it as additional counter space while hosting….annnddd….it hides dirty dishes if anyone comes over unannounced.  LOL.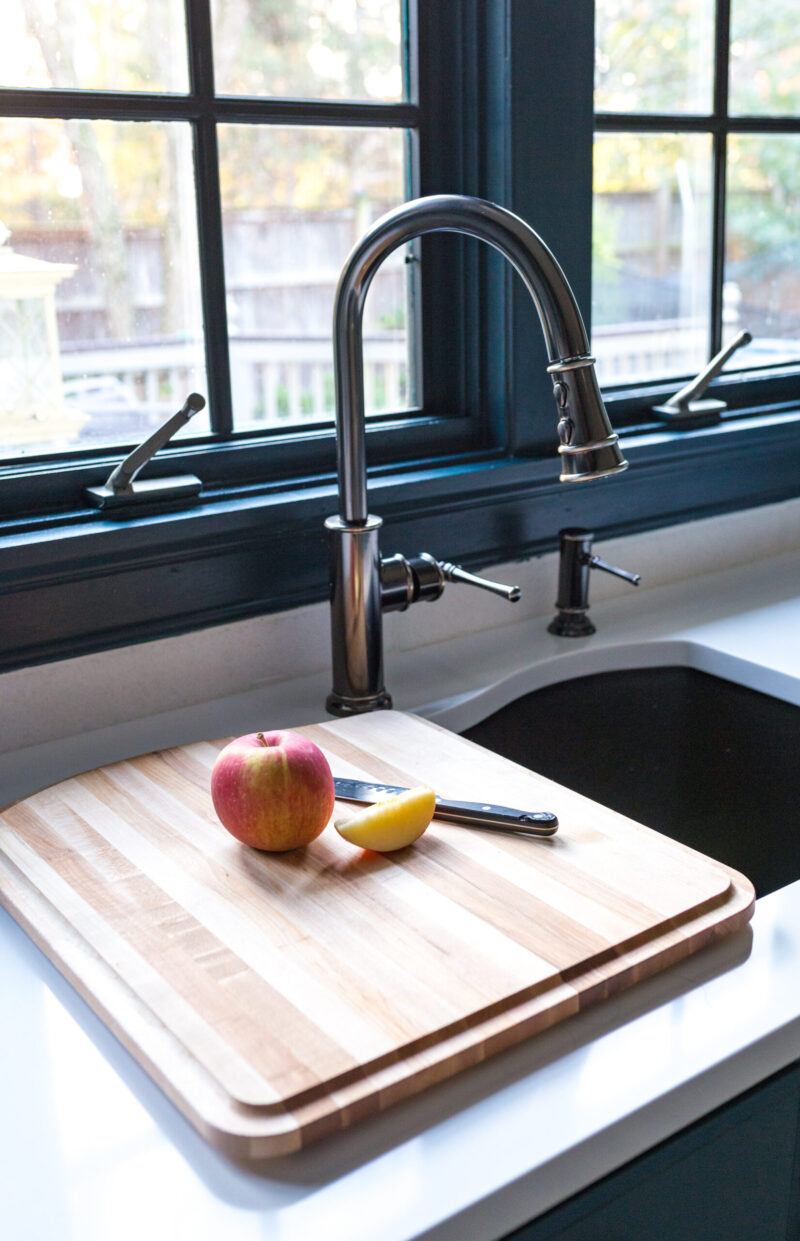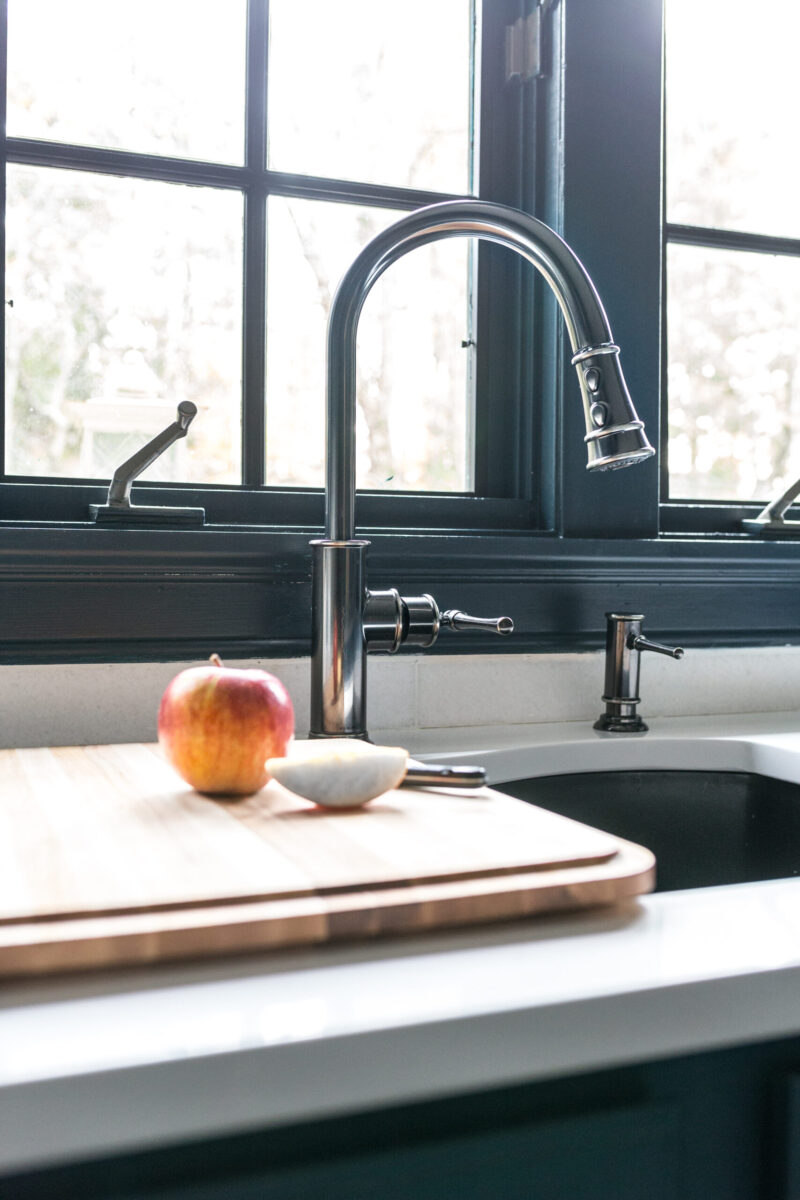 While at Haven, I also saw that Elkay, family owned and US based since 1920, sells water filling stations that can be installed anywhere in your home.  How perfect is that for the kids?  If I didn't have a kitchenette in the basement, I would definitely be installing one of those down there.
We are thrilled with Our new Elkay kitchen sink, faucet, and cutting board.  I can't believe the difference it has made in our new space.  We look forward to using it for many years in the future.
Thanks for checking in to learn more about my Elkay kitchen sink.  If you need sources to anything else in this space you can check back to the One Roon Challenge reveal post.