Jeweled Interiors- Fall 2019 ORC Big Reveal | Living Room, Eat In, and Kitchen
It may take a village to raise a child, but it takes an ARMY to tackle a One Room Challenge this big.  While this may be my house and my three spaces that we wrapped up for the Jeweled Interiors Fall 2019 ORC, I certainly can't take all of the credit.  I have been overwhelmed by the support and dedication offered by contractors, professionals, friends, and family.  Truly!  My "army" is amazing and I can't wait to show you what we have come up with!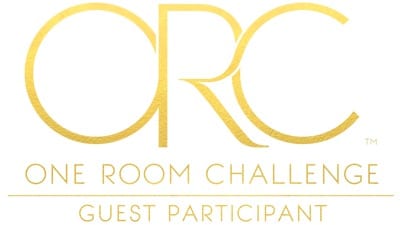 Note: all products in this Jeweled Interiors Fall 2019 ORC post are sponsored but the opinions are 100 percent my own.
Living Room Before Jeweled Interiors Fall 2019 ORC
15 year old carpet?  Check!   
Boring walls? Check!
Lack of personality?  Check and double check!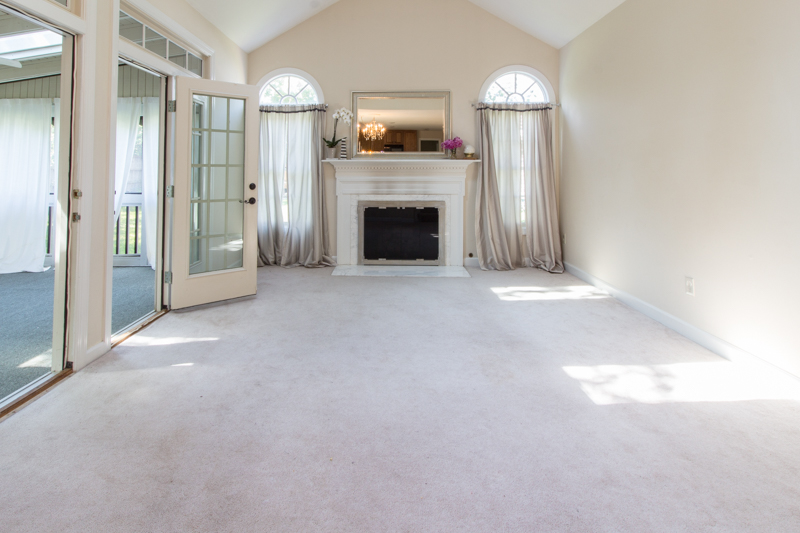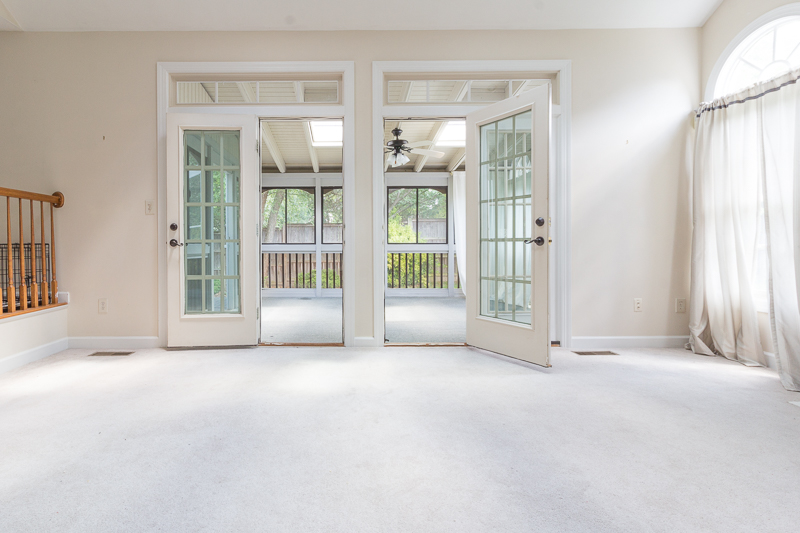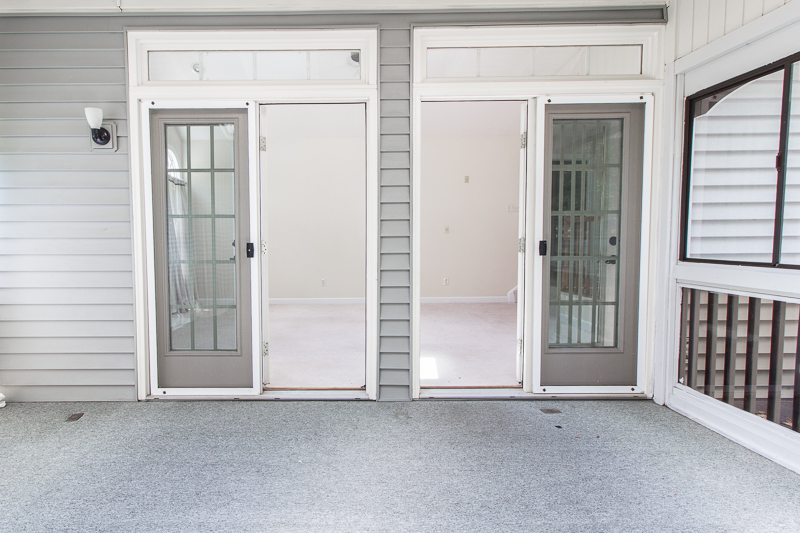 Jeweled Interiors Fall 2019 ORC  LIVING ROOM AFTER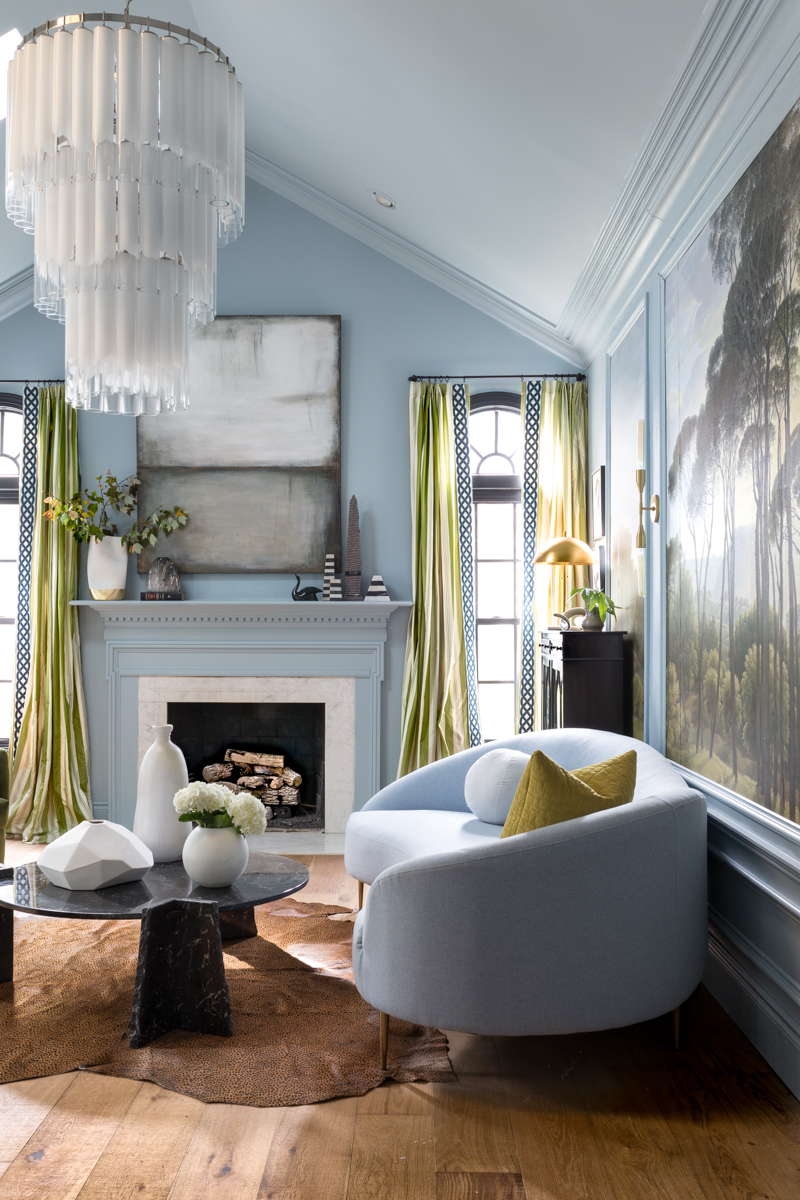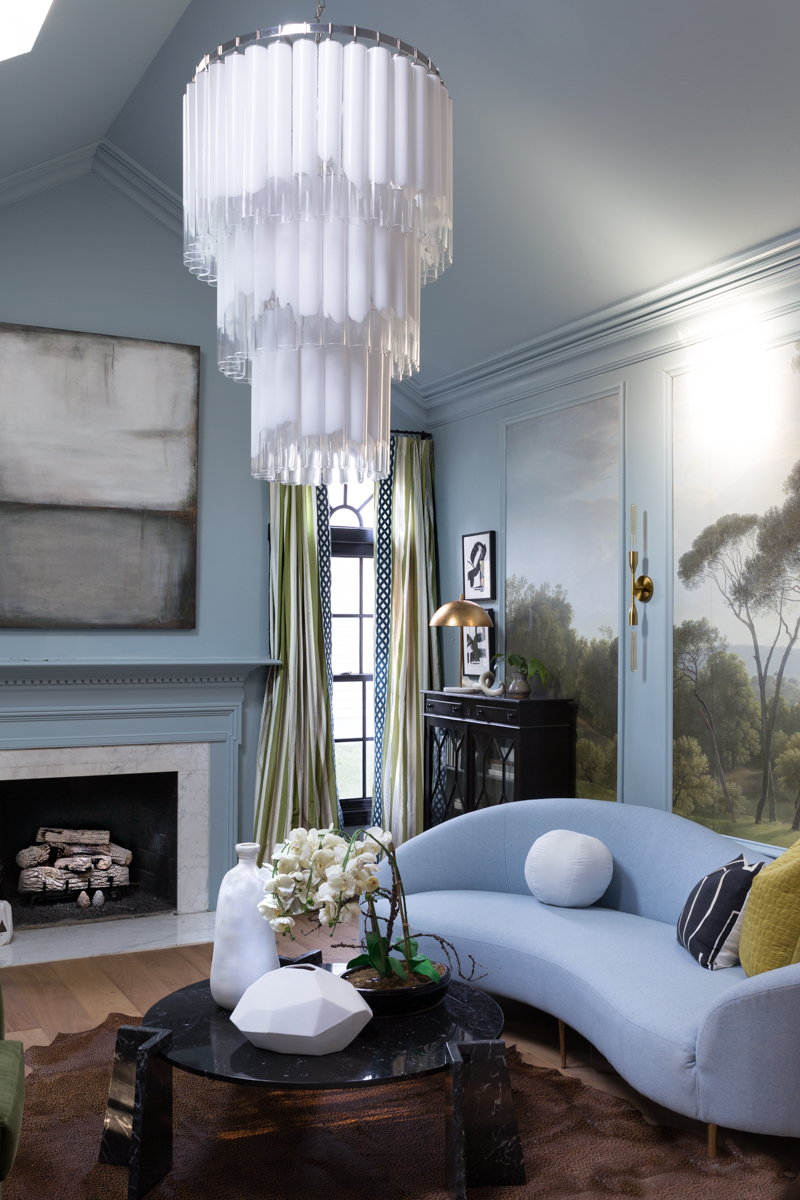 I can't hide the fact that I'm so giddy about this space!  It's absolutely a dream that I get to live my life and raise my family in such a magical room.  In case you have missed it, let me tell you about all of the details.
During Week 2 I dropped this bombshell of a surprise on you!  This beautifully cascading  Tyrell Chandelier from Hudson Valley is even more breath taking IRL than could ever be captured in computer screen sized image.  They scale, majesty, and "perfectly imperfect" detail make this chandelier a show stopper.  Truly, it's gorgeous.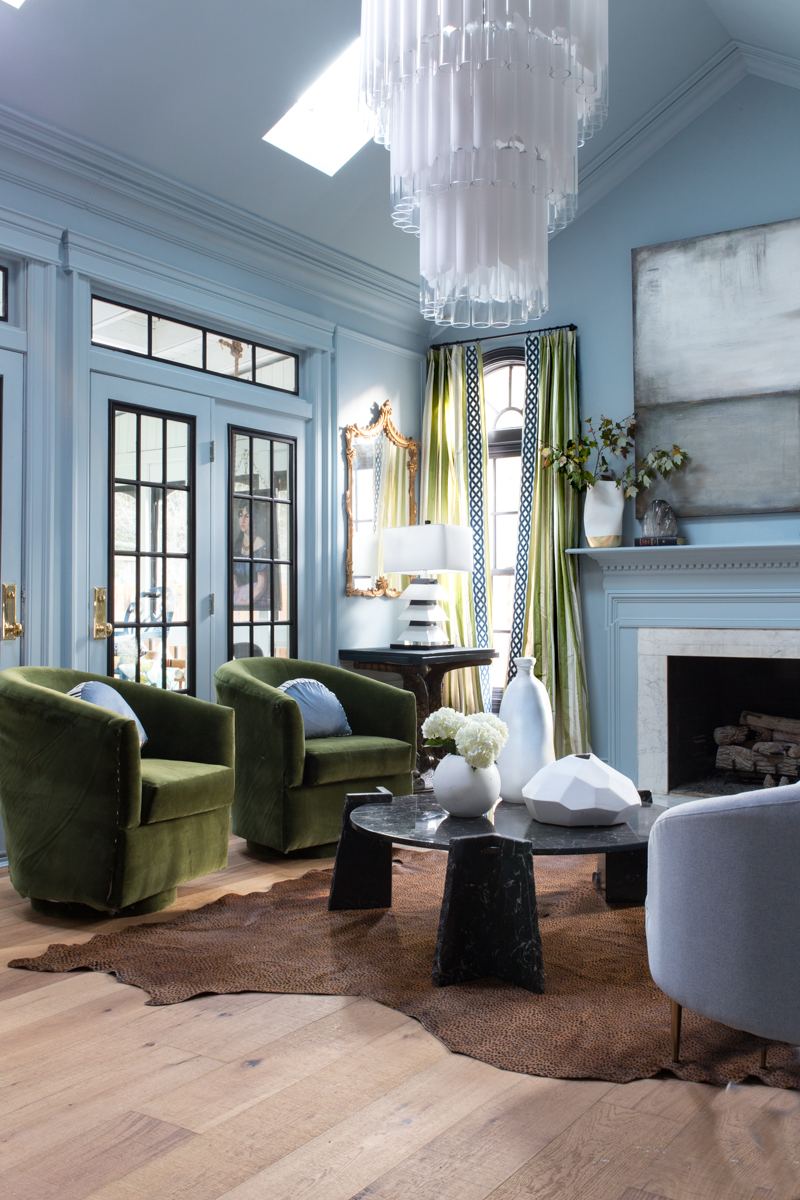 You may or may not have noticed the 15 year old white carpet in the before pics.  Sure, they looked decent the day we walked in (thanks to the steam clean they had just received)….But that lasted no more than a week before they showed their true nastiness.
In its stead we installed DROP. DEAD. GORGEOUS. engineered hardwoods from LIFECORE Flooring.  We opted for the Anton Fresh Aire style and I chose wisely, if do say so myself.  These planks have so much character and natural beauty.
One of my favorite parts about the new LIFECORE Floors is the fact that they smelled like fresh cut wood when they were installed.  With low VOC and a strong UV finish, these floors were a smart and heathy addition to our home.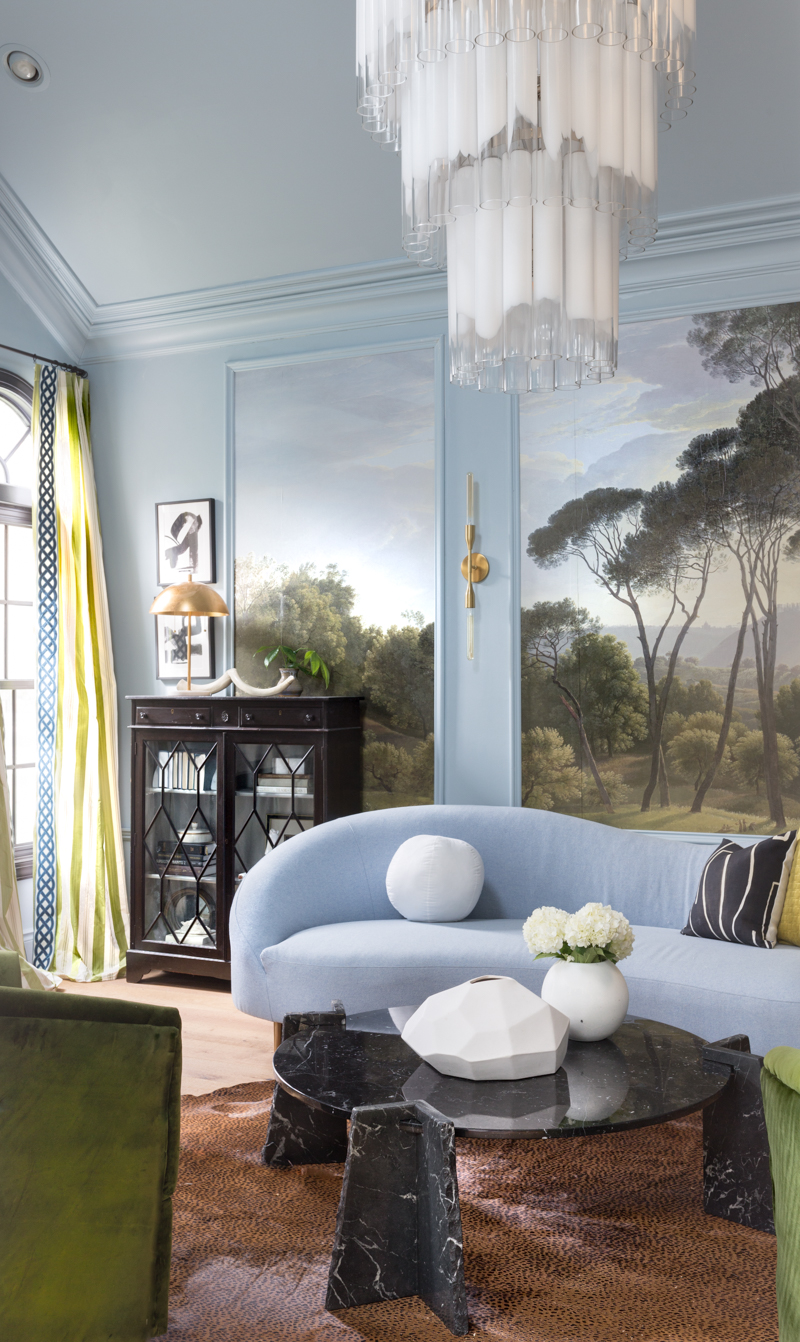 This Sarza Store wallpaper, designed by Robin Sprong, adds so much soul and personality to the space. The mural is beautiful…obviously. But in addition, the dimensions are bespoke.  They custom-sized the image to my wall specifications.  DREAMY!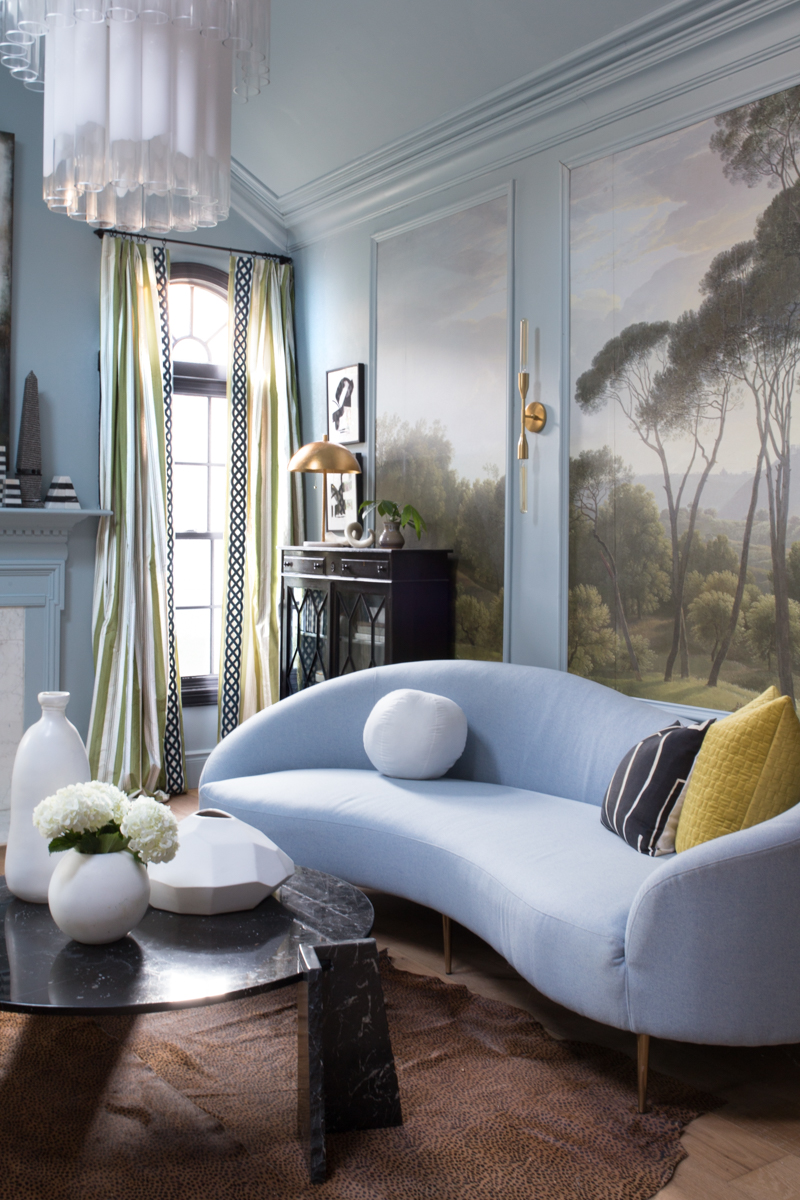 See that breath taking powder blue sofa?  That is the fabric that eventually set the color scheme for the room.  I saw the wool blend at the DC design center and KNEW it would look stunning on my curvy sofa.  Man, was I right, or was I right?  Stroheim Fabric for the win!  A huge thank you goes out to my amazing upholster, Maureen Loy, for nailing this complicated sofa.  It is jaw dropping and I couldn't have done it without her!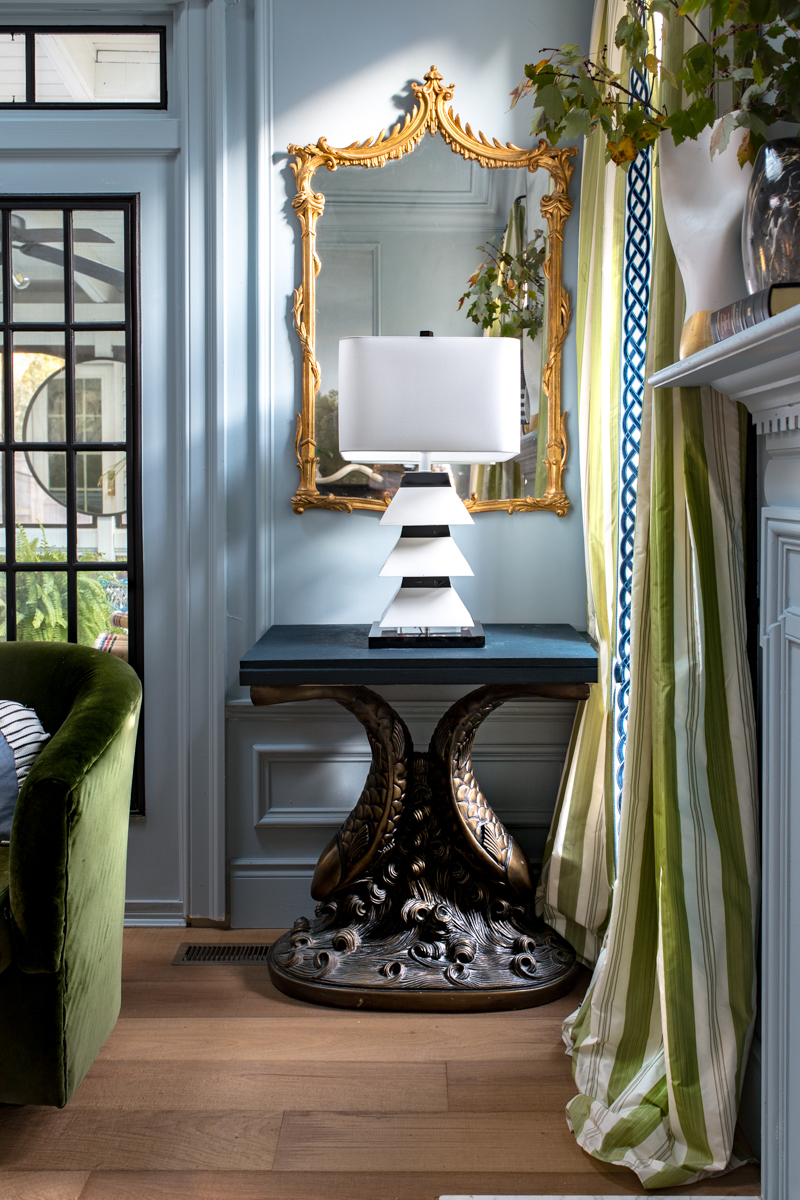 This graphic Erzi 29 inch table lamp reinforces the black and white themes I have in the kitchen and most every other room in the house.  I saw it on the Couture Lamps website and it just felt right!   The white plays off of the white in all of the other lighting in this space.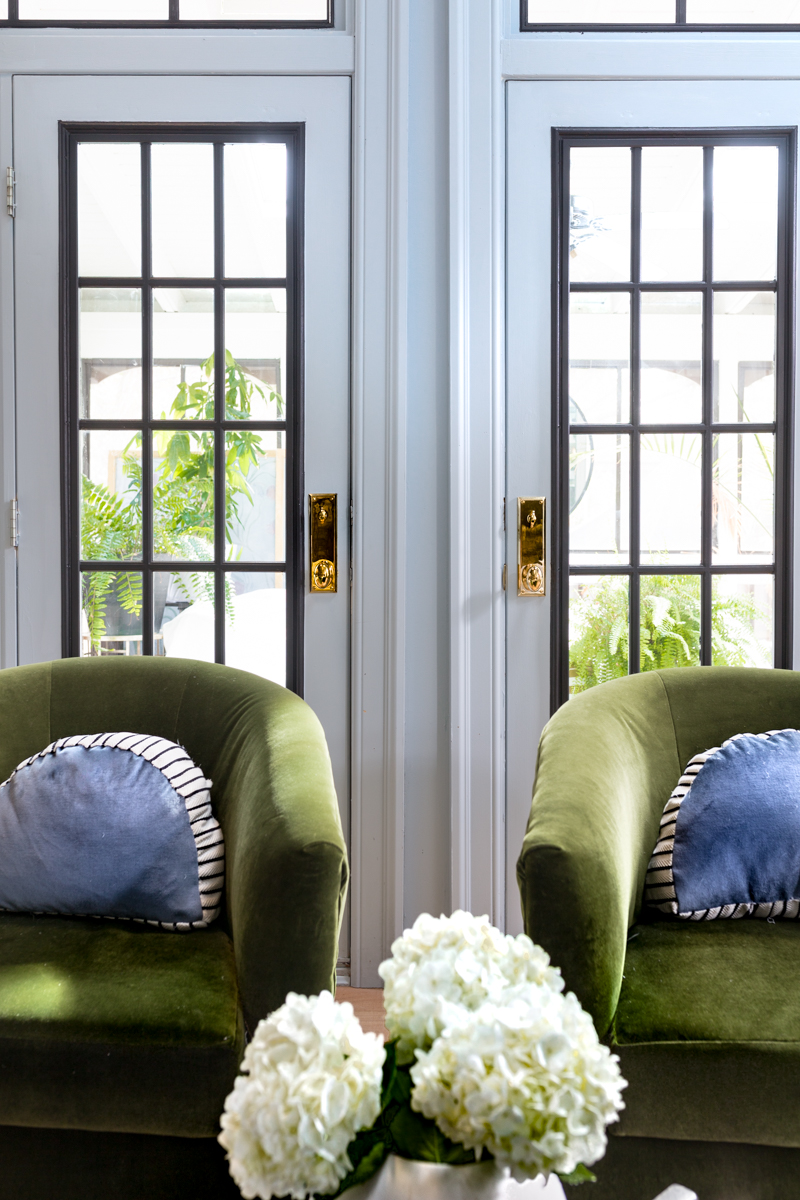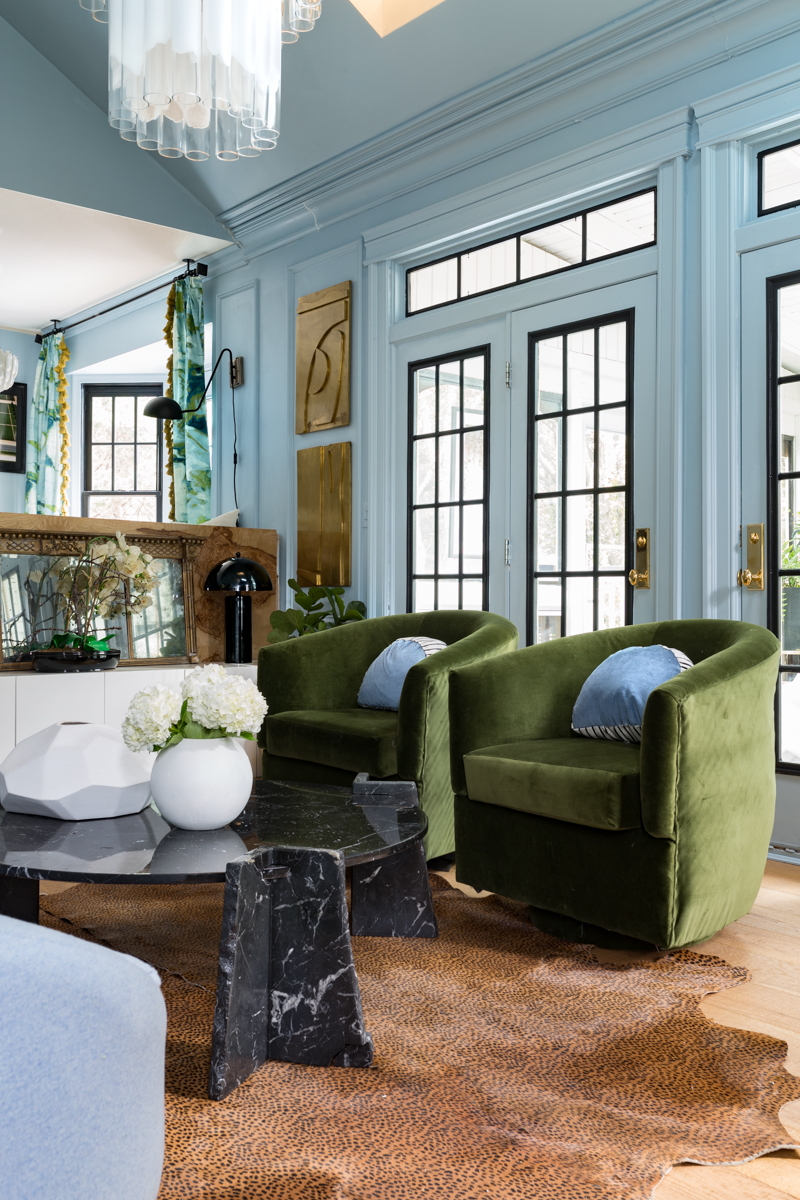 This lovely pair of door handles are the Quincy Lockset with an Egg knob handle.  I love the unlacqured brass and tall scale.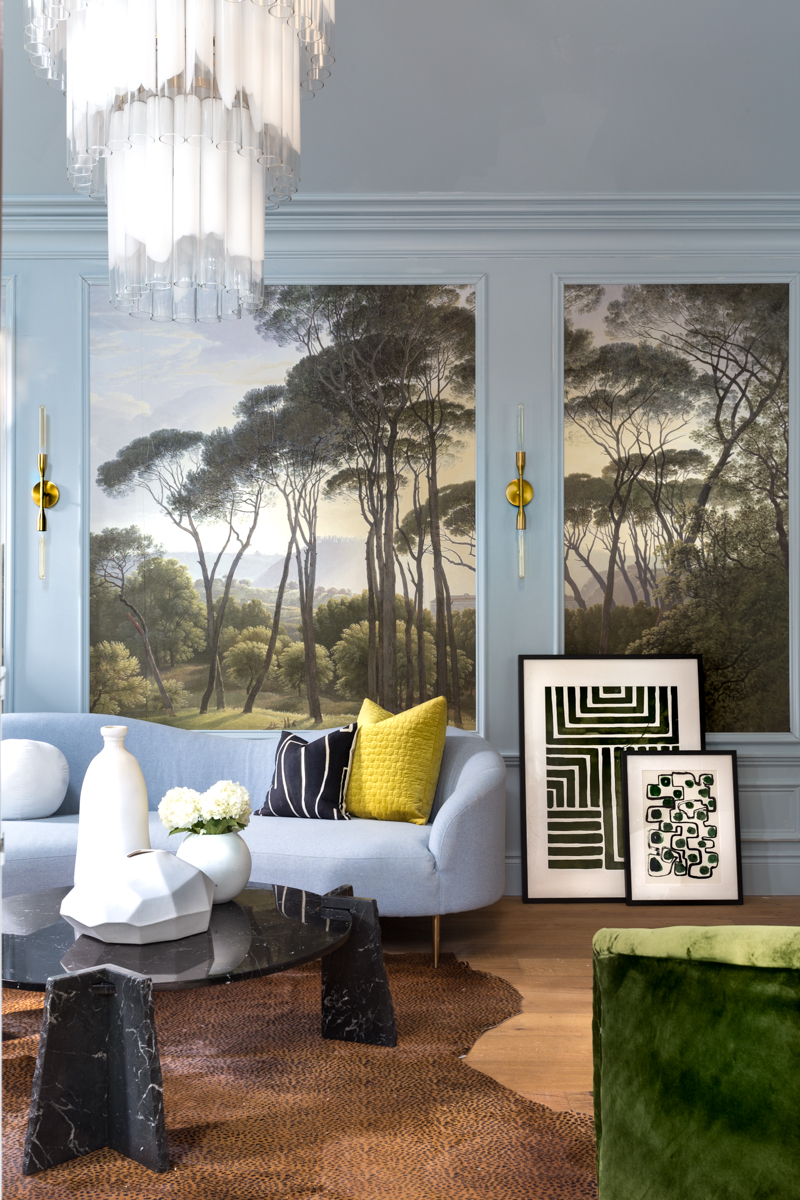 Minted is such a great place to pick up art from actual artists in a variety of styles and colors.  You can pick out your own framing as well.  I opted for:
Hard and Soft by Kristen Arley | Untitled 1 and 1 b by Jamie Derringer | Playful Art Print by Bethania Lima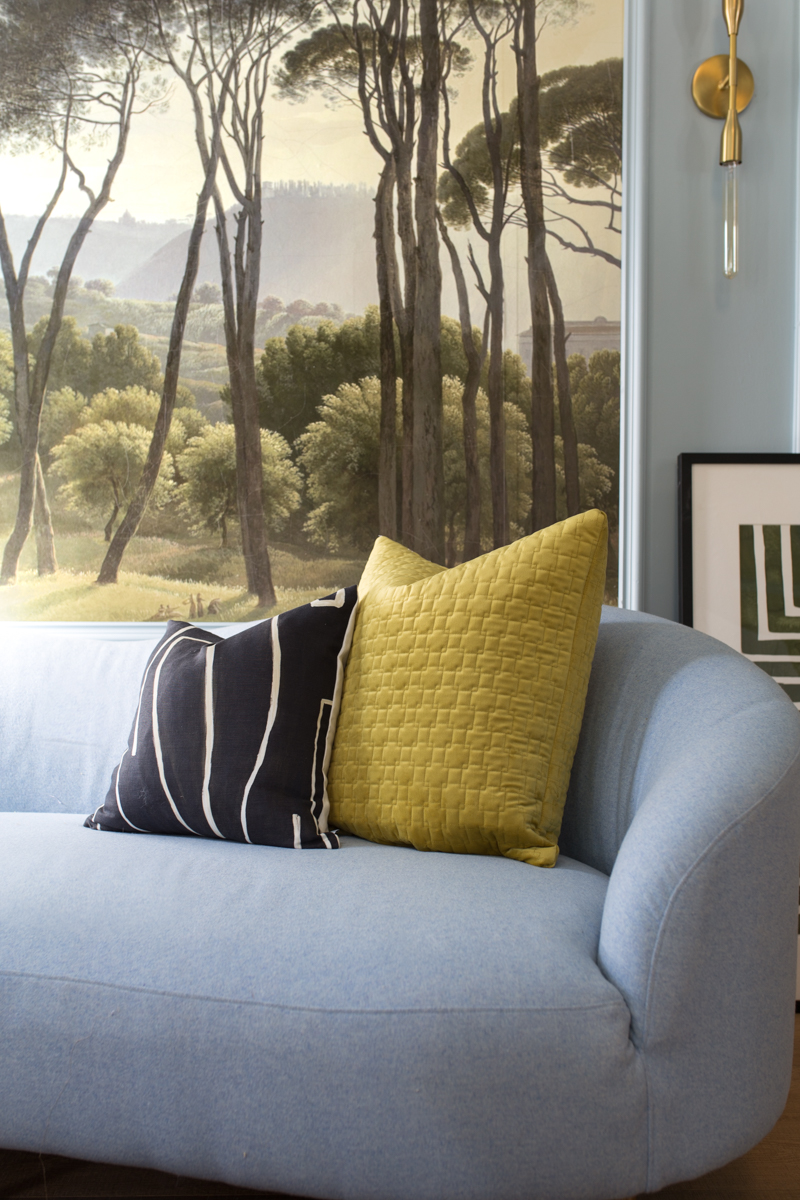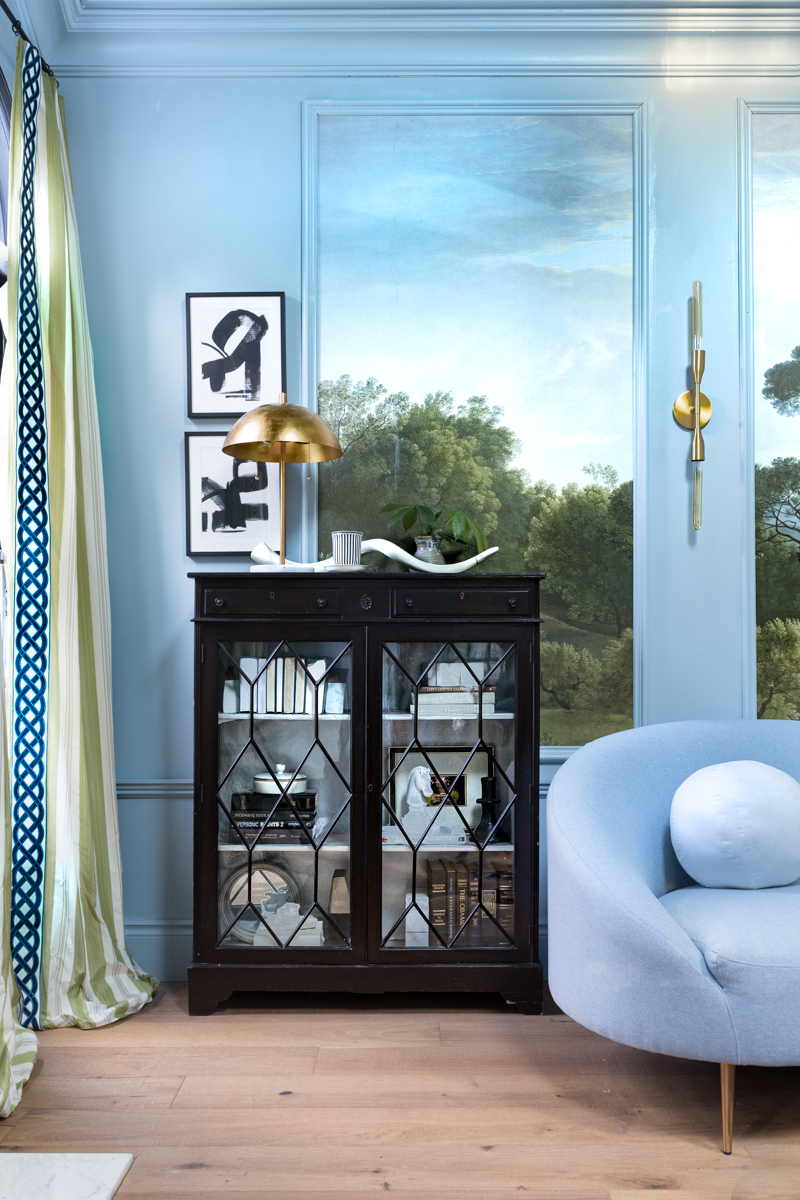 I believe that you can mix high/low price points in a room.  For examples, look at the cute gold dome lamp with a marble from Overstock.  I feel like keeps the bookcase from feeling too formal.
I don't think I can over estimate the difference  that good moulding makes in a room.  Tart Lumber is a great source for a variety of moulding brands. To add cohesion, I went with the same moulding as I have used in the rest of my home.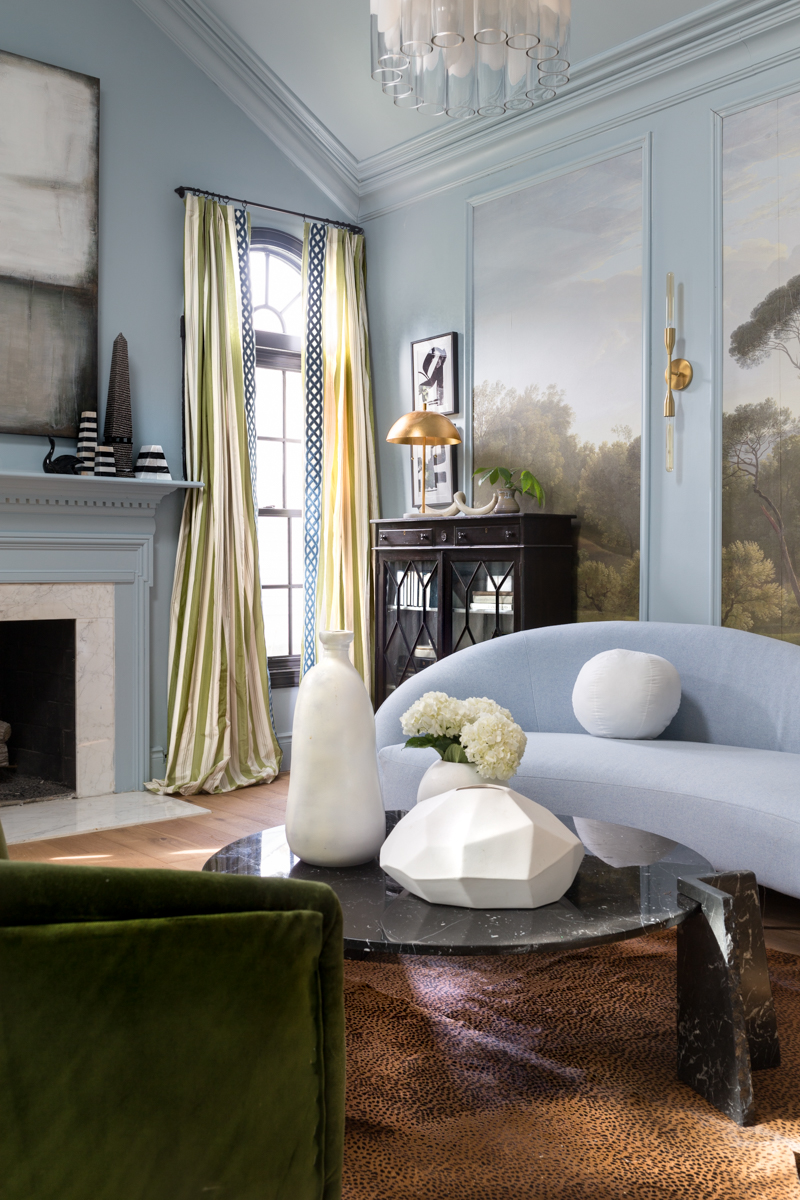 I love how these Mitzi Tara sconces from Lamps Plus are the perfect fit for the mural.  I have shopped Lamps Plus many times before and have always been impressed with their selection and prices.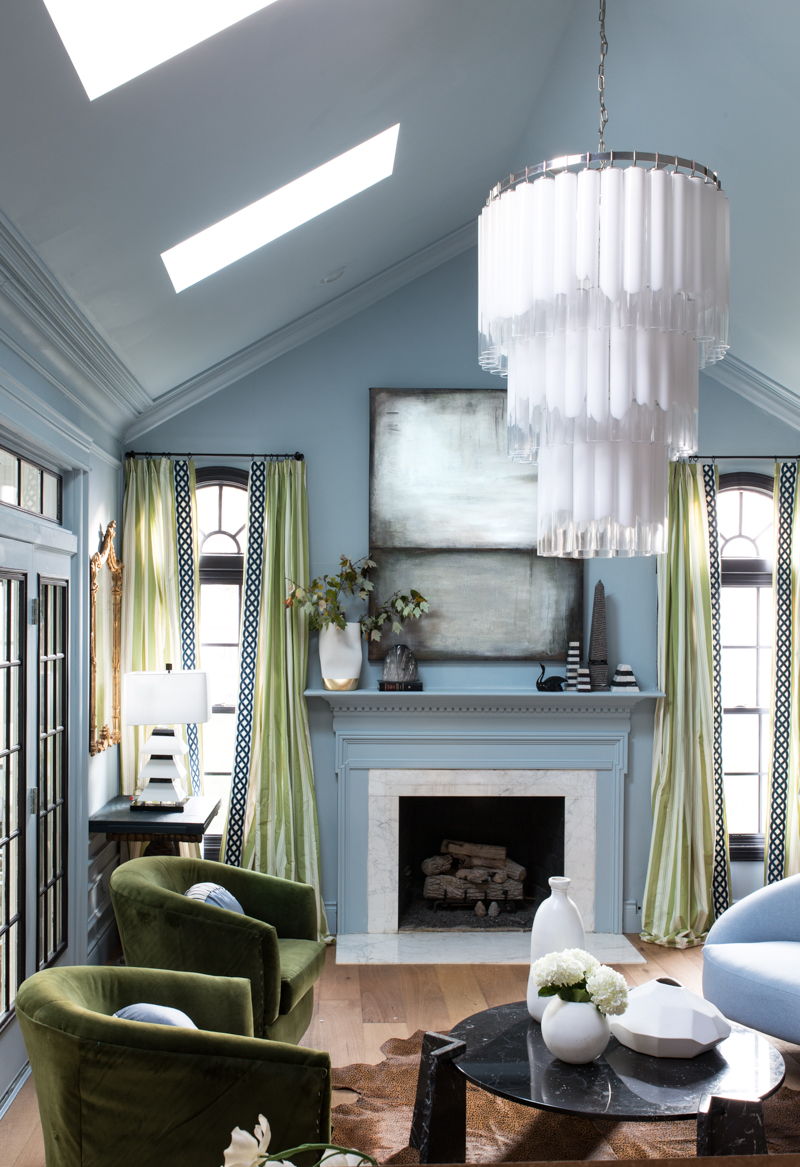 I commisioned this piece through one of my favorite artists, Laura Gunn.  Laura is well known for her overscaled landscapes, but I requested a Rothko inspired black and white piece to ping off the kitchen island.  I think it did the trick, don't you?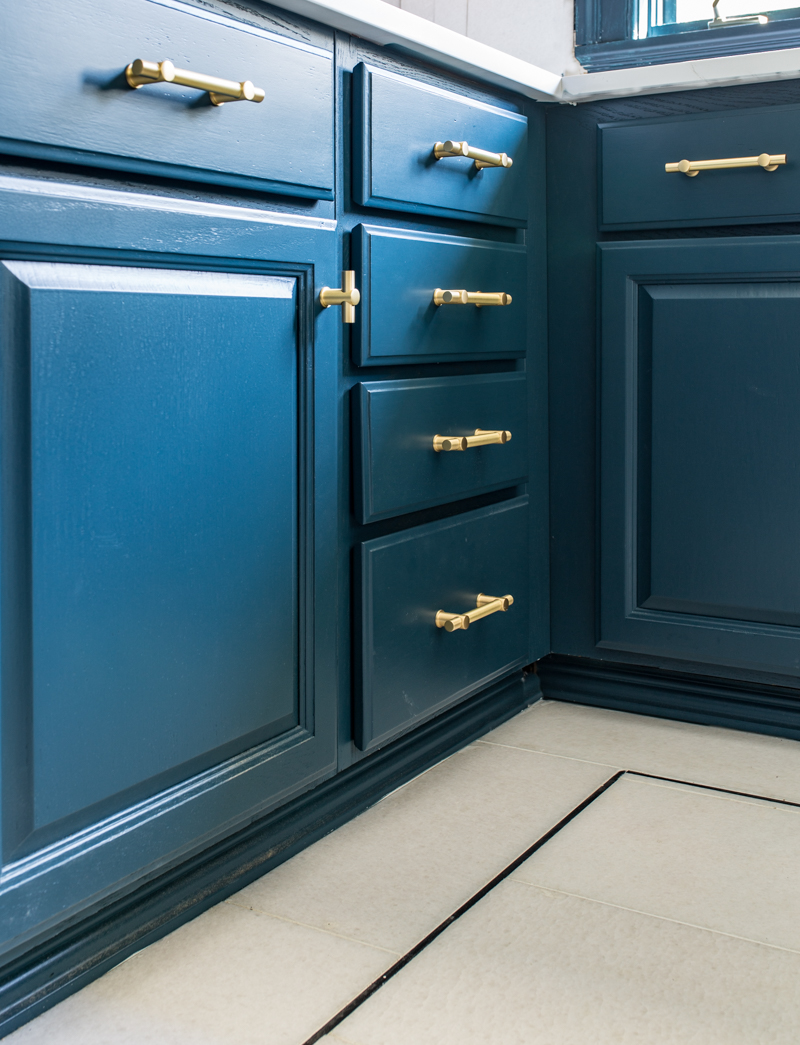 While I went with something simple and classic on the cabinets, I am opting for something special and unique on our pantry doors…I can't even believe how freakin' rad these are! Swan handles on my pantry doors?  Can I get a heck yeah?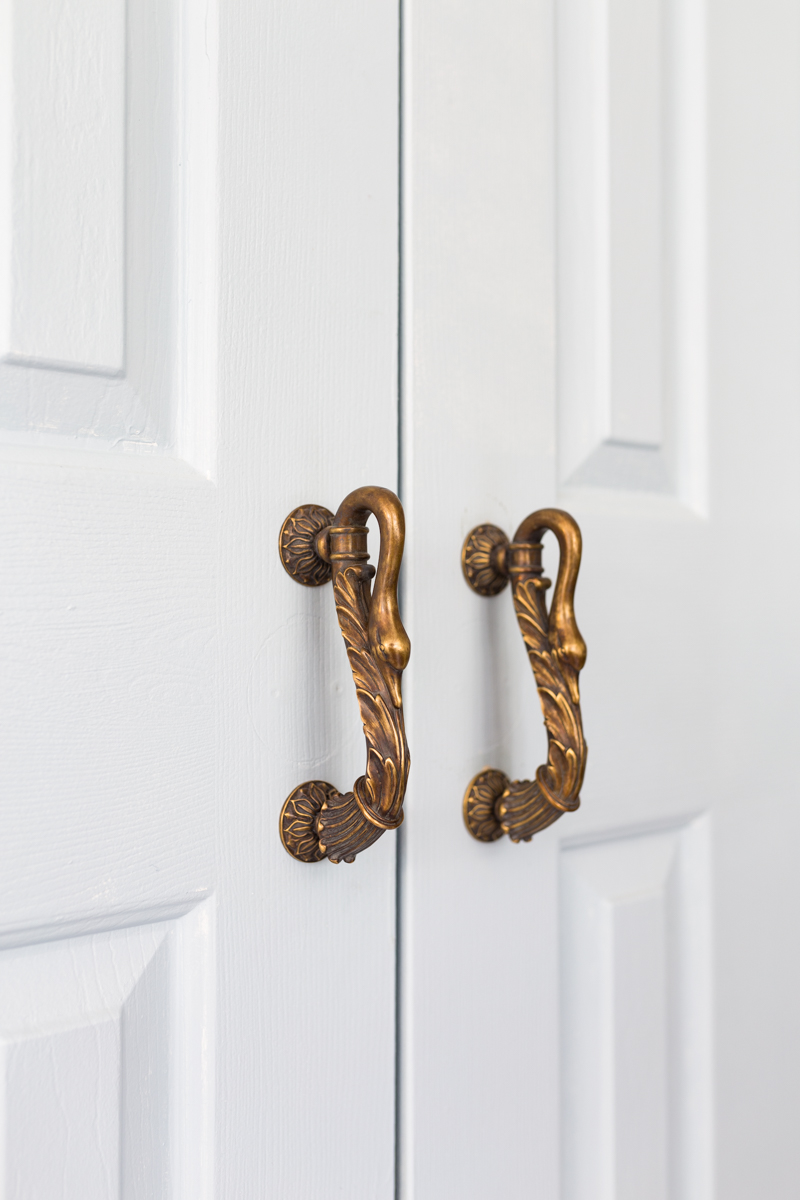 Schaub has a HUGE selection of knobs and pulls in a large variety of colors and styles.  If you are in the market for kitchen updates, this is definitely a great starting point.
If you follow me then you know that I have a thing for burl wood.  I love it on most any piece of furniture.  When I was designing our kitchen knew I had to have a wood element in the space.  That's when I had the light bulb moment.  A BURL ISLAND FRONT!  I have been following a very special company on Instagram for a long time called The Burl Co.  I reached out to them and they guided me through the process.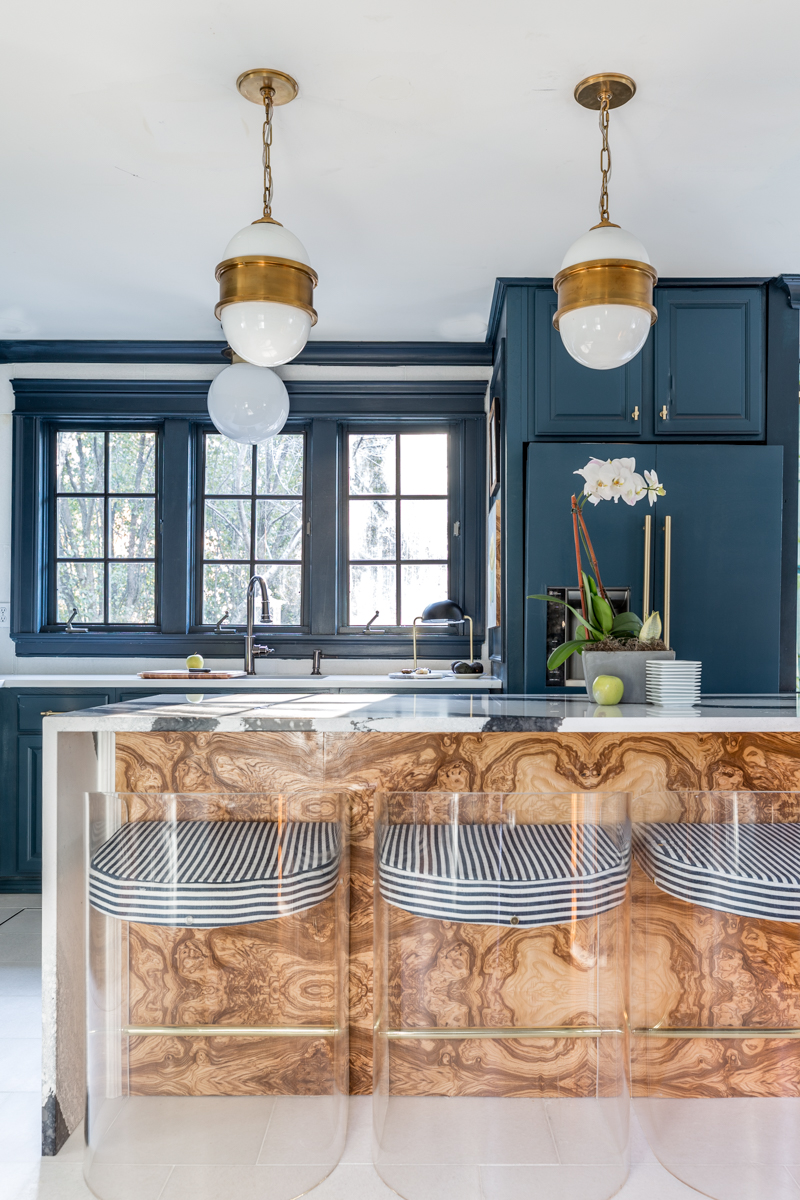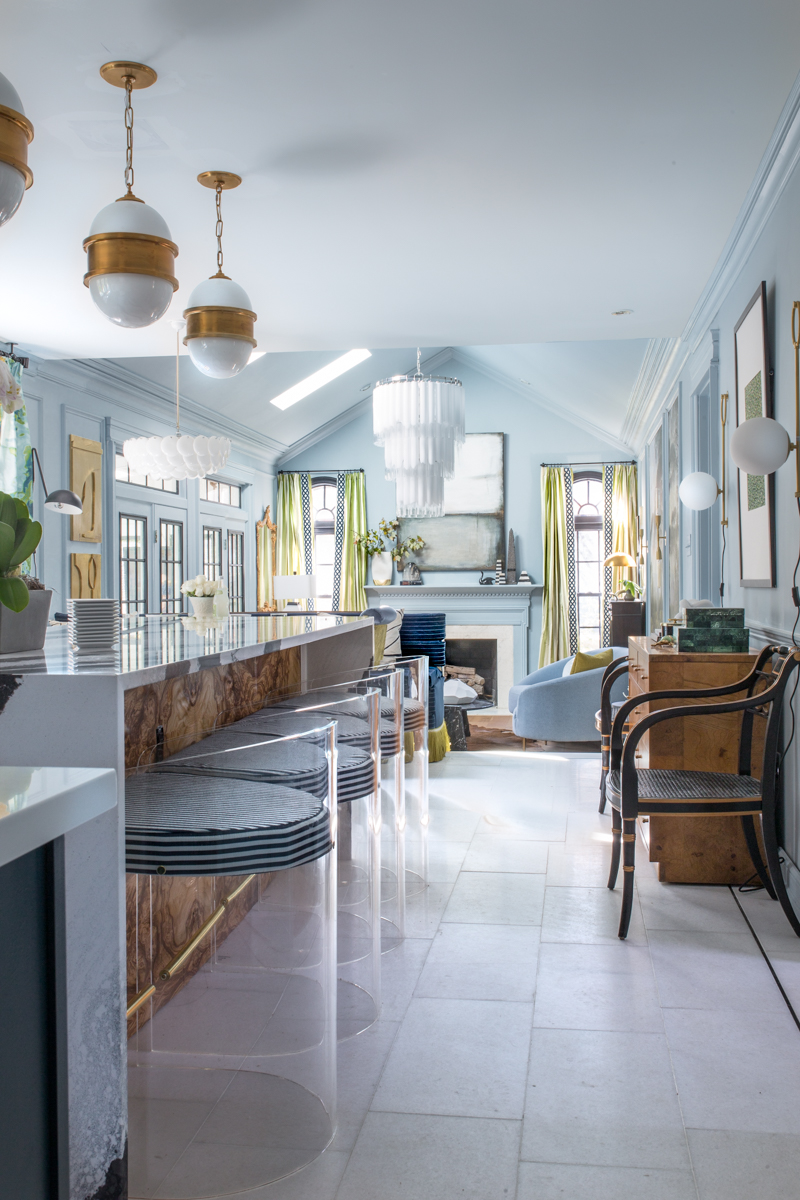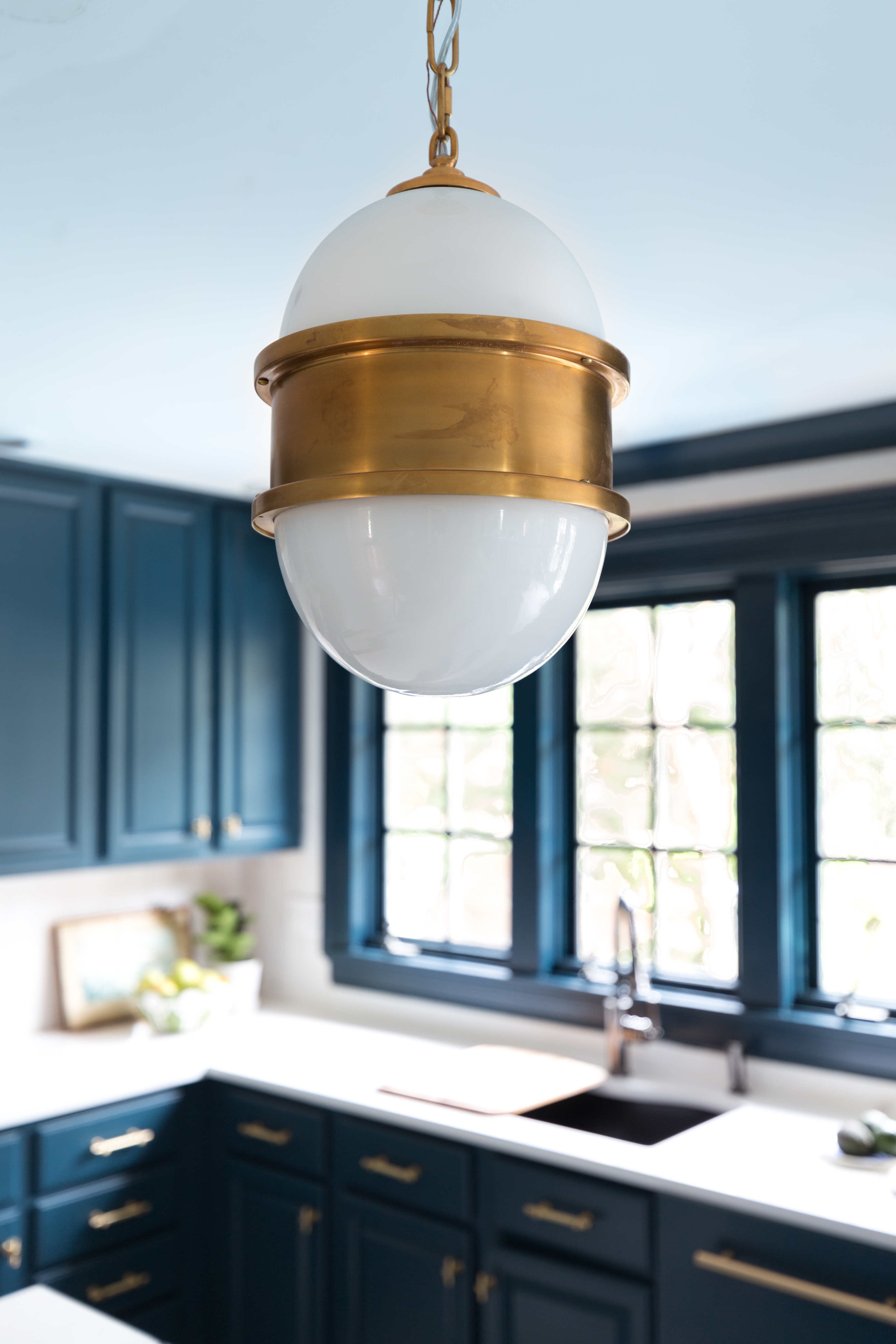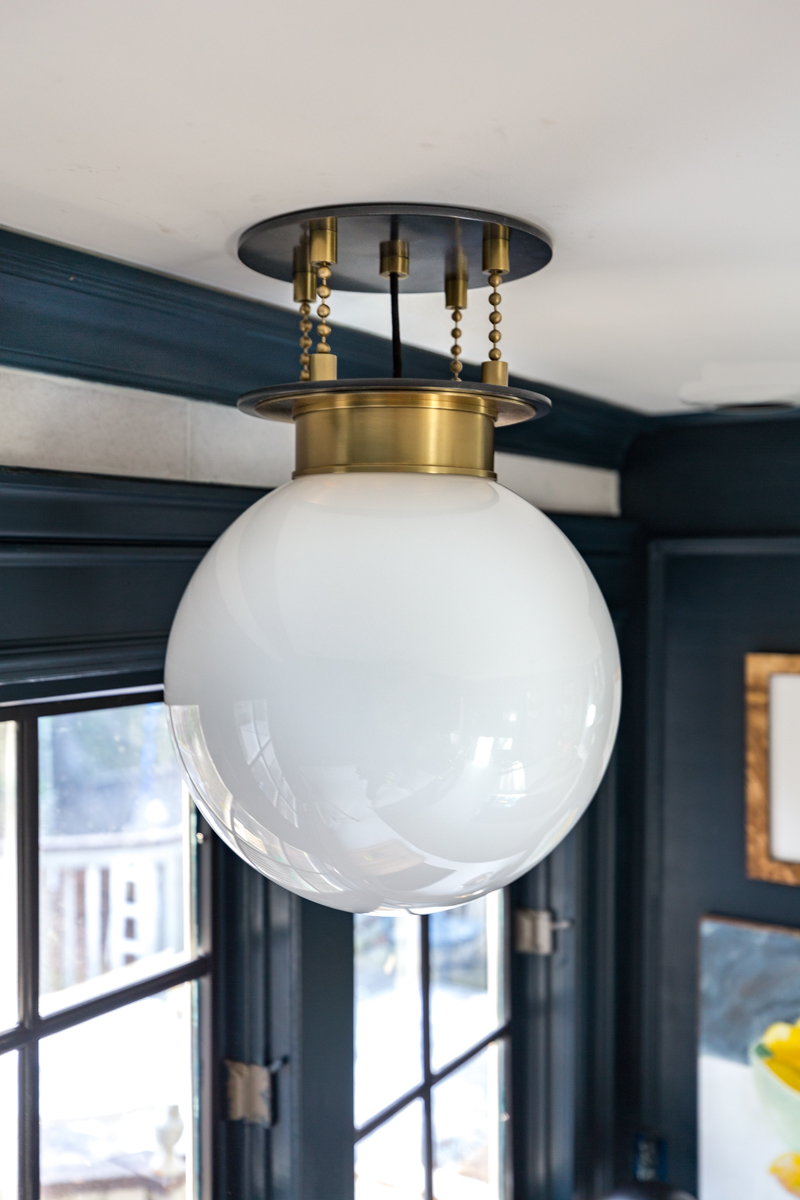 The Gunther is a beautiful sconce with intricate chain detail.  My contractor was blown away by the solid materials used in the construction of this sconce.  It comes in three different sizes.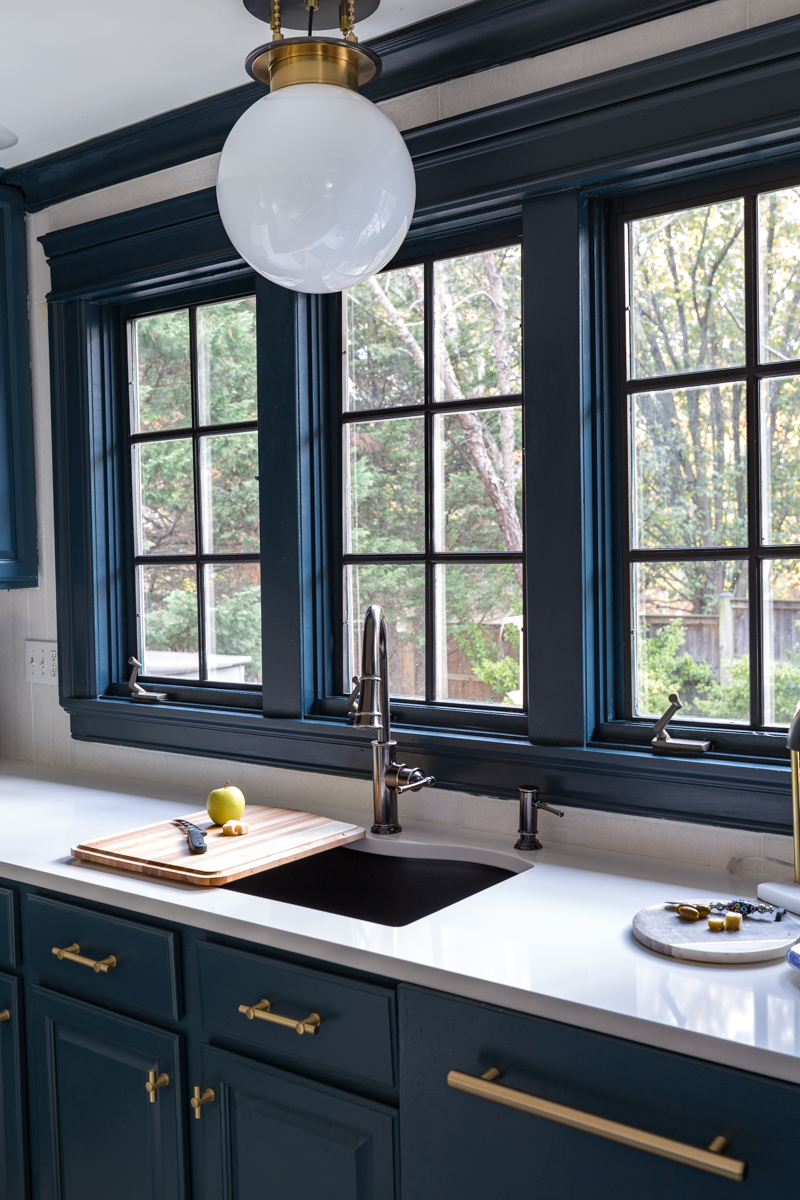 I loved seeing the out-pouring of enthusiasm on Instagram for this lovely bowl by Jill Rosenwald.  They colors are custom picked for me and perfectly tie in the two sides of the long space.  I'm smitten!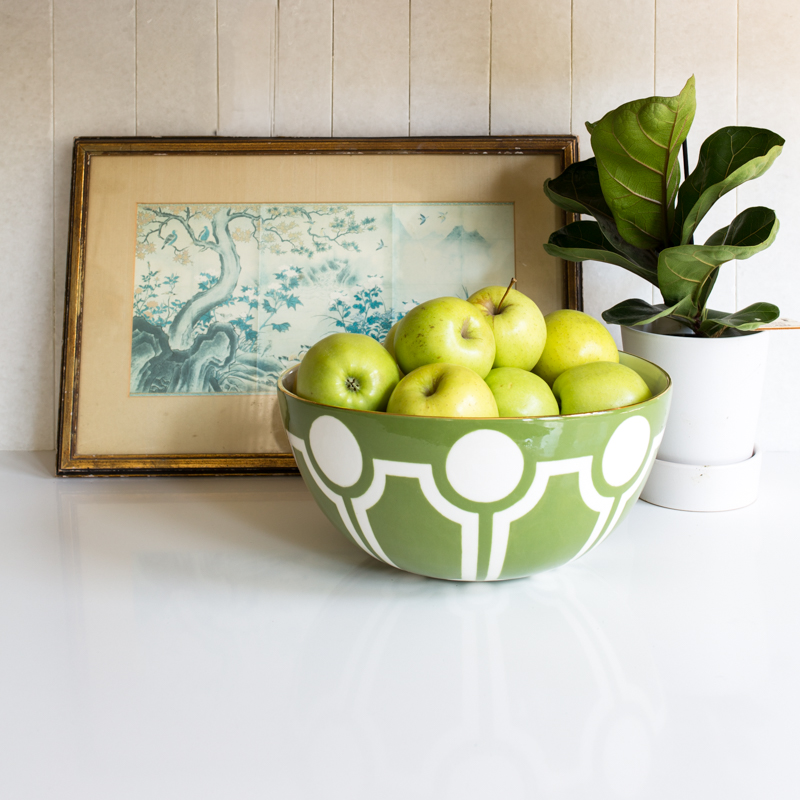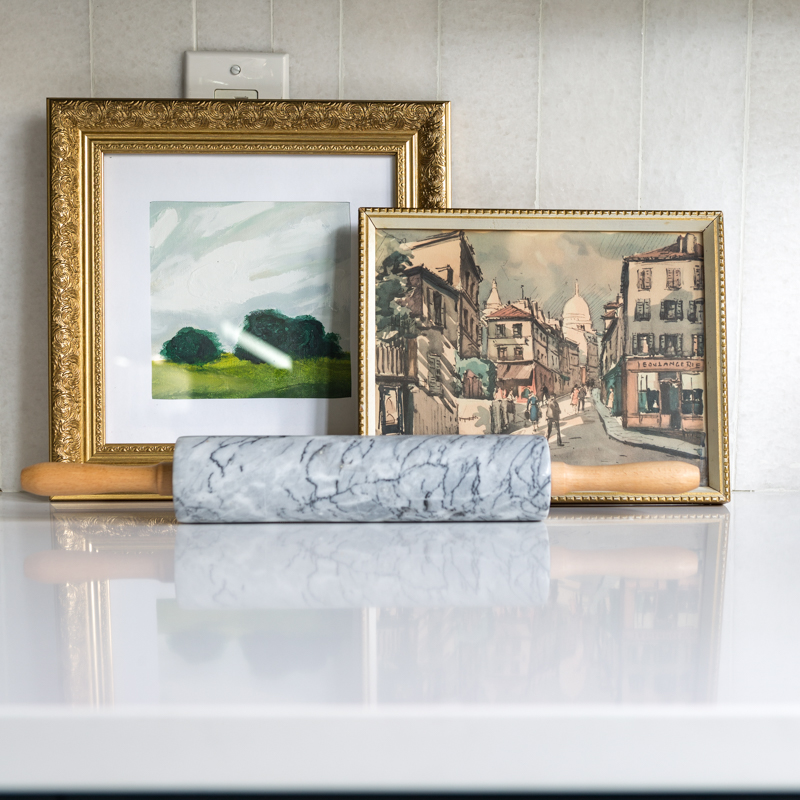 This lovely landscape was kindly created by Brittany Smith and pings off of the mural in the other room.  I also love our new rolling pin from Kirklands.  My daughter, the resident baker, can't wait to use it!!!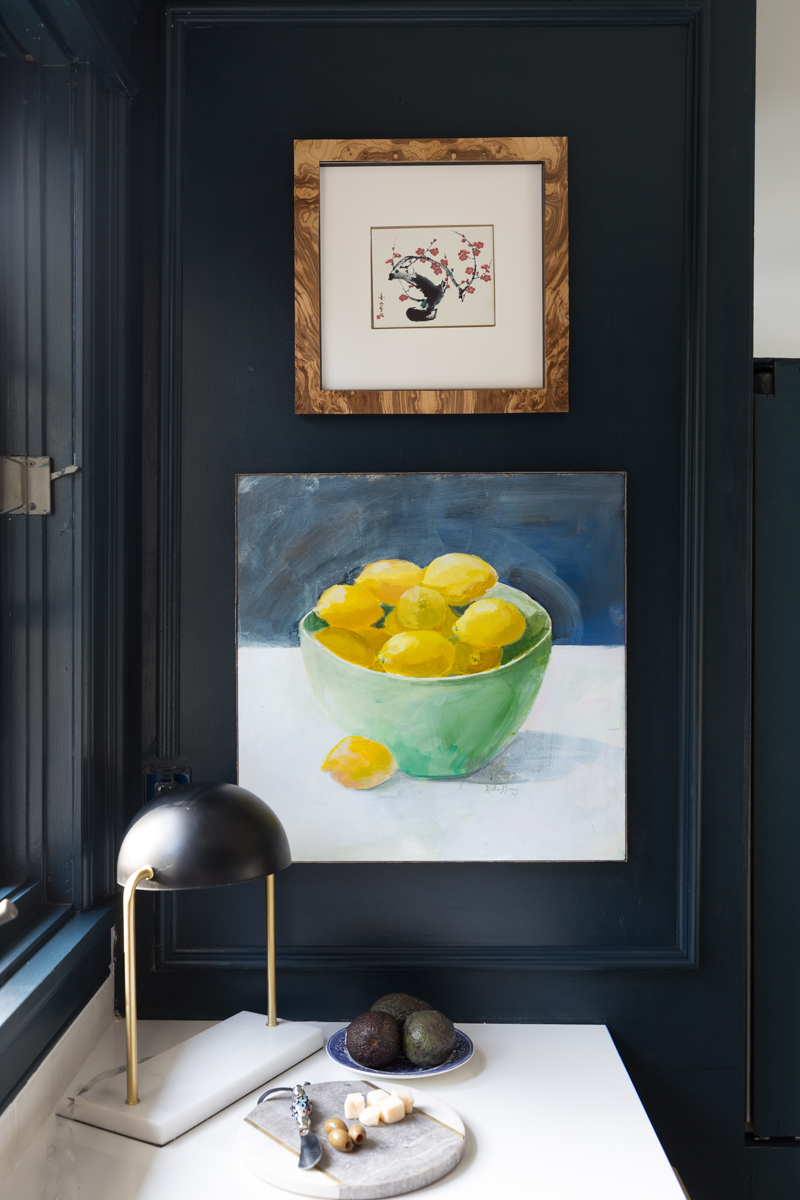 This commissioned oil still life was painted by the ever so talented  Kaitlin Gray.  It brings so much soul and personality to the space.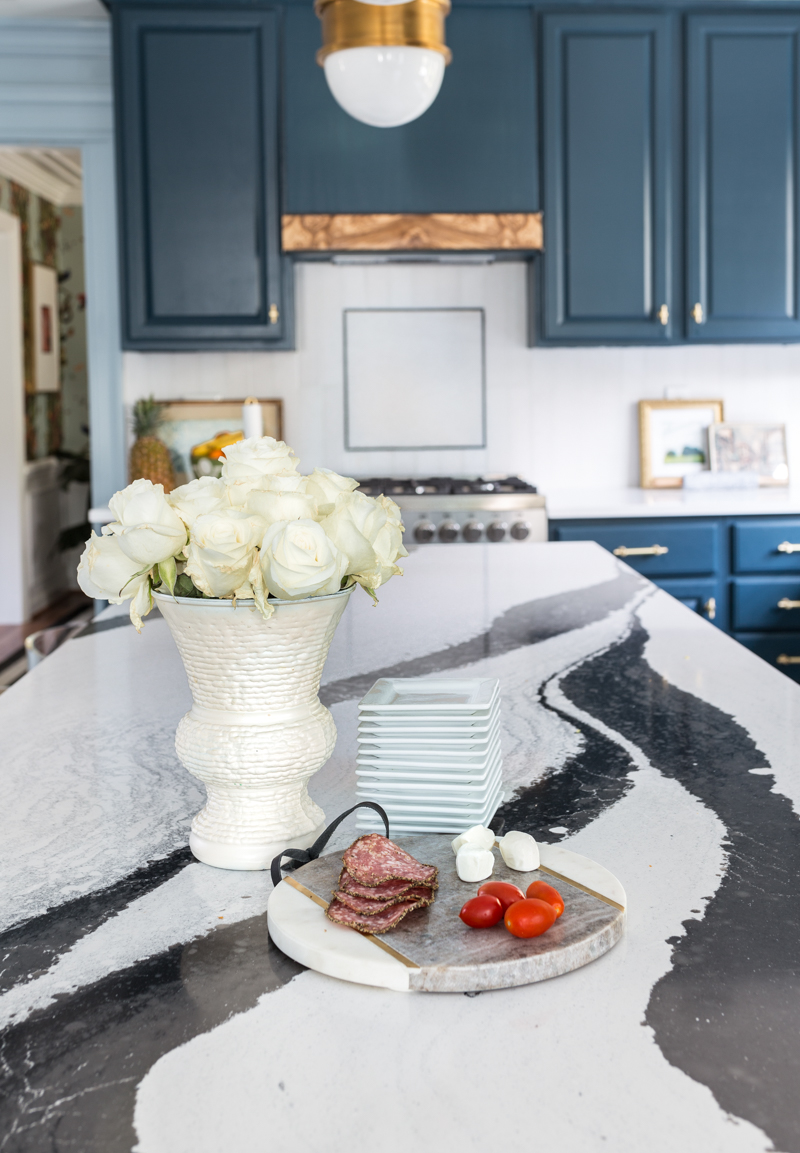 Thank you so much for joining me on the Jeweled Interiors Fall 2019 ORC reveal.  Hope you enjoyed it!
Now you can bop on down below to check out all of the other participants' plans.  I can't wait to see what they are up to!
Wait! Don't stop there my friends…I always find fabulous inspiration with the Guest Participants as well!