Looking for a way to dress up a boring piece of furniture? Check out this fabric wrapped furniture tutorial.  Here I used two beautiful fabrics from BariJ's new 365 Fifth Avenue fabric line:  Madison Avenue Blaze and Powder Your Face Day.  This fabric was gifted for this tutorial.
Note: This tutorial is designed for low to moderately used furiture (think book case, storage closet, end table), vs something that is opened and closed everyday.  I don't know how it would hold up to heavy use.
Fabric Wrapped Furniture Tutorial
This old, beat up, wardrobe was in horrible condition.  It is just a basic storage unit purchased from Walmart many years ago, but something similar could be purchased at Target or Ikea.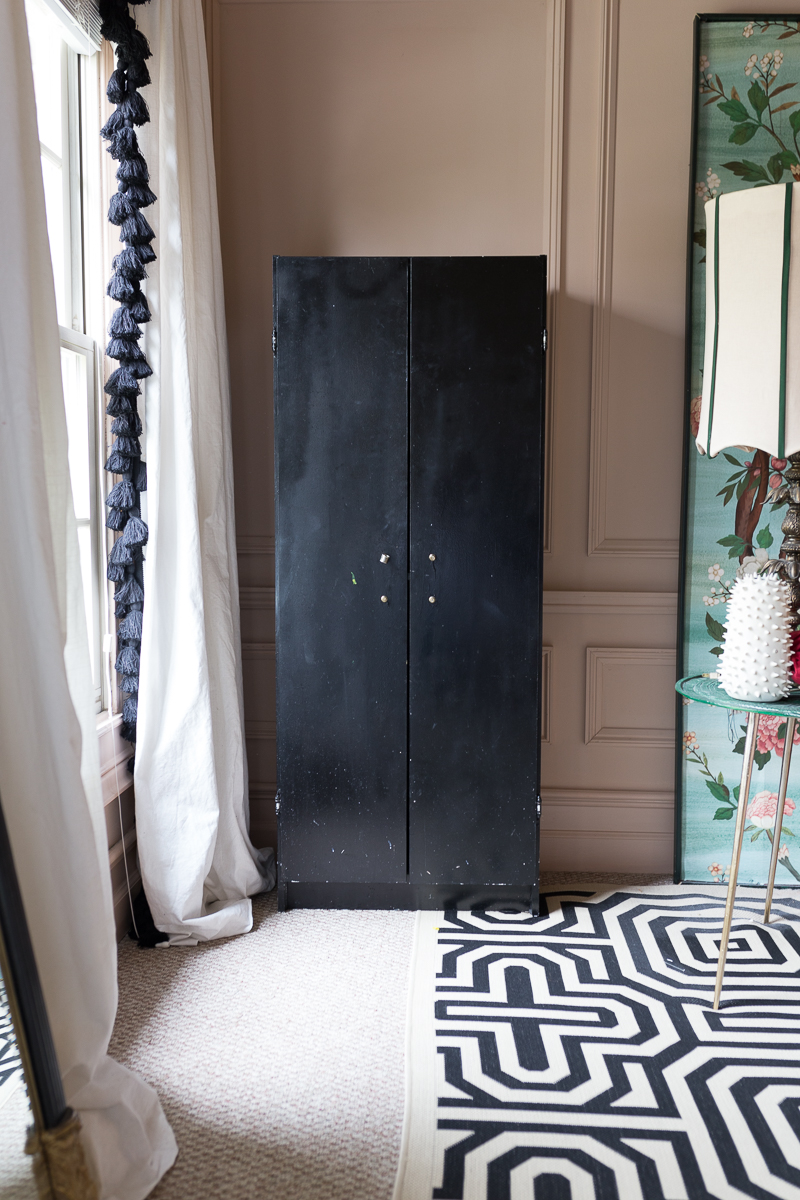 Years ago I painted it from white to black, poorly.   It needed some love…big time.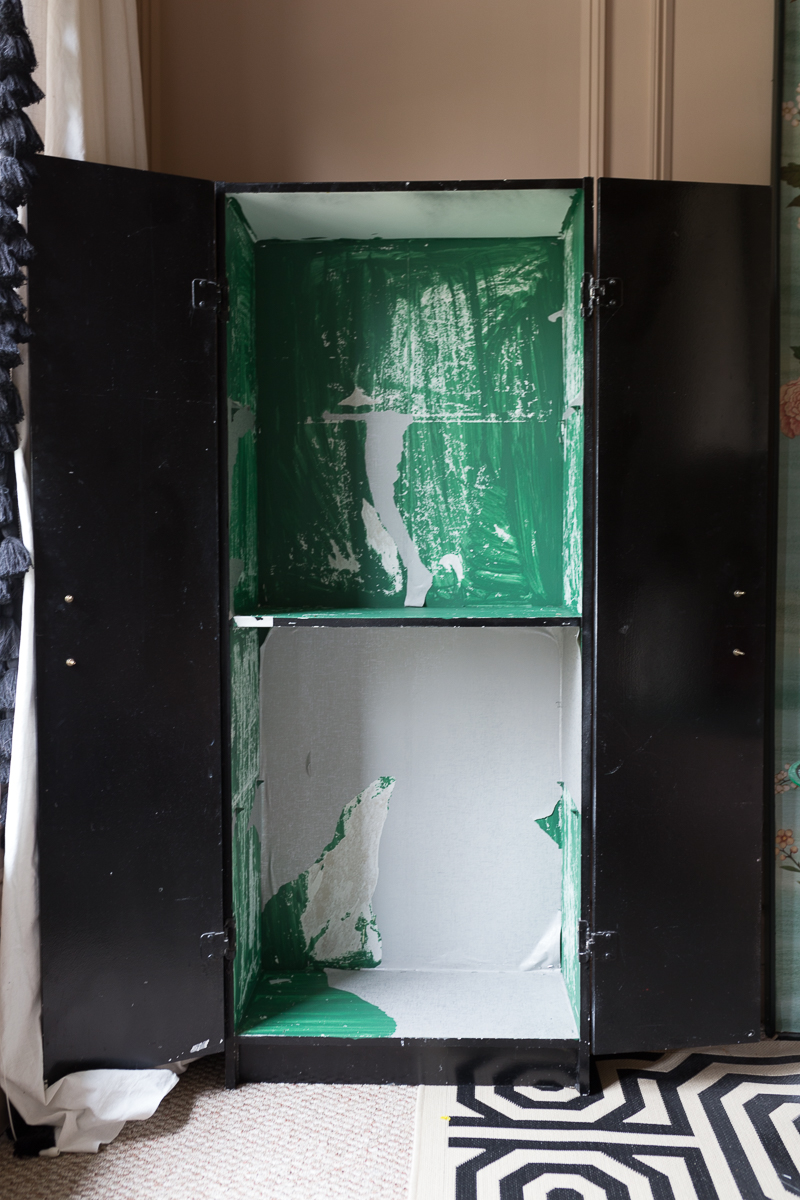 After Fabric Wrapped Furniture Tutorial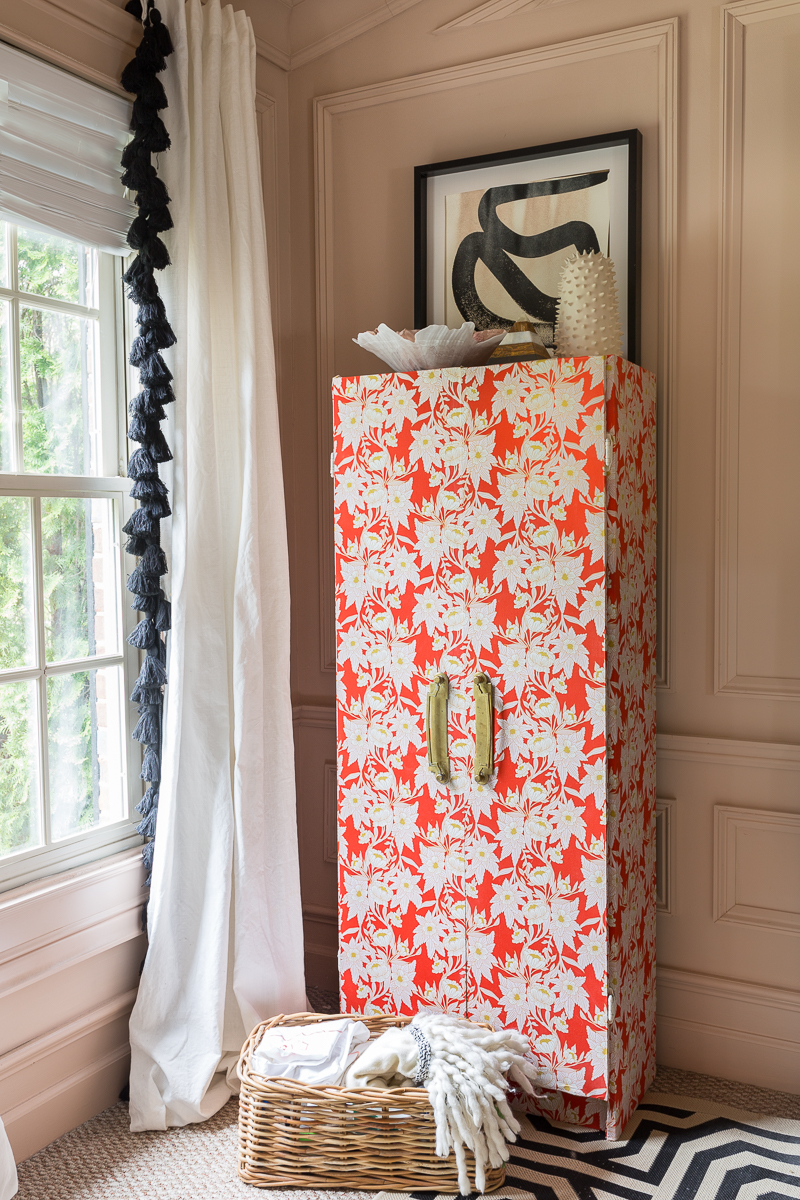 What do you think?  A little better, right?  It certainly didn't require a degree in rocket science either.  Let me walk you through the steps to this fabric wrapped furniture tutorial.
Supplies for Fabric

 Wrapped Furniture Tutorial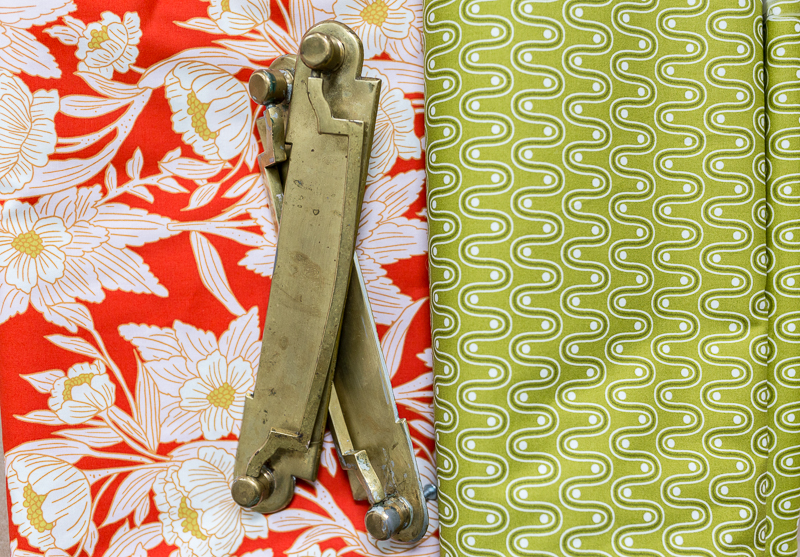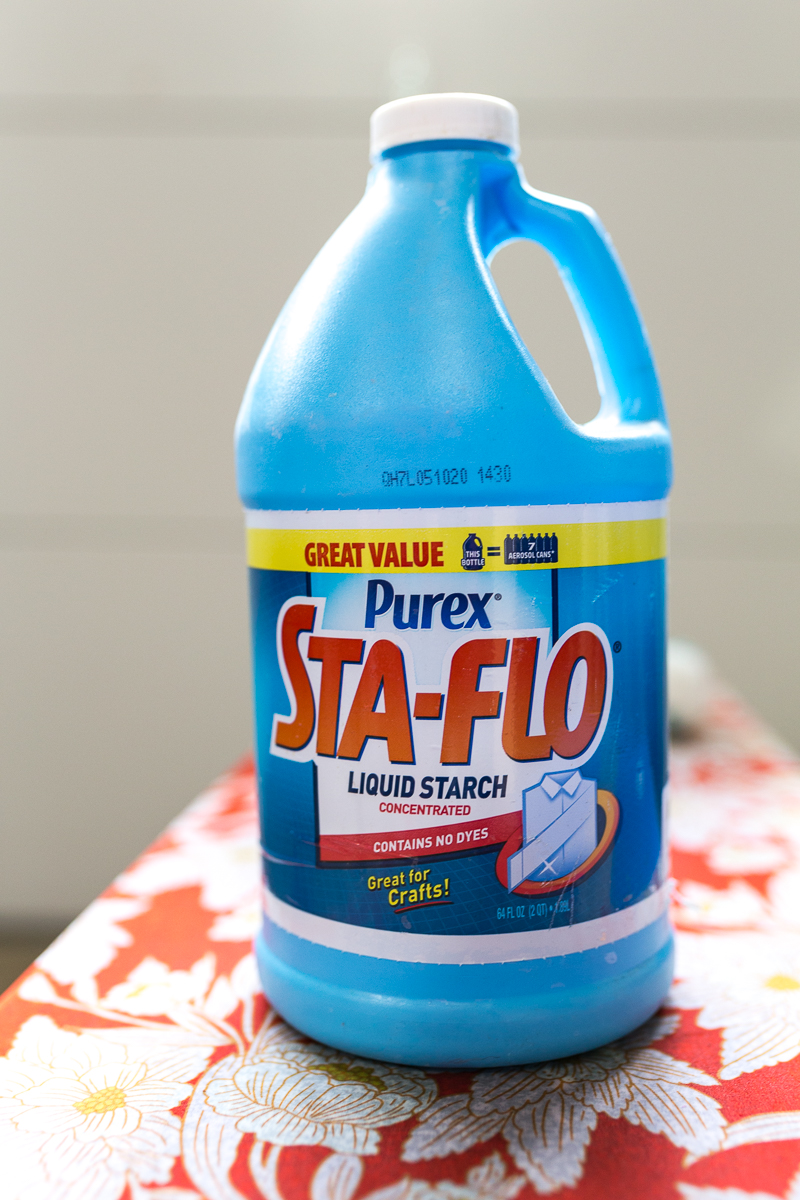 Where ever possible, and when it makes sense, remove old hardware like pulls, knobs, and hinges.  The goal is to wrap directly onto the furniture without wrapping around obstructions.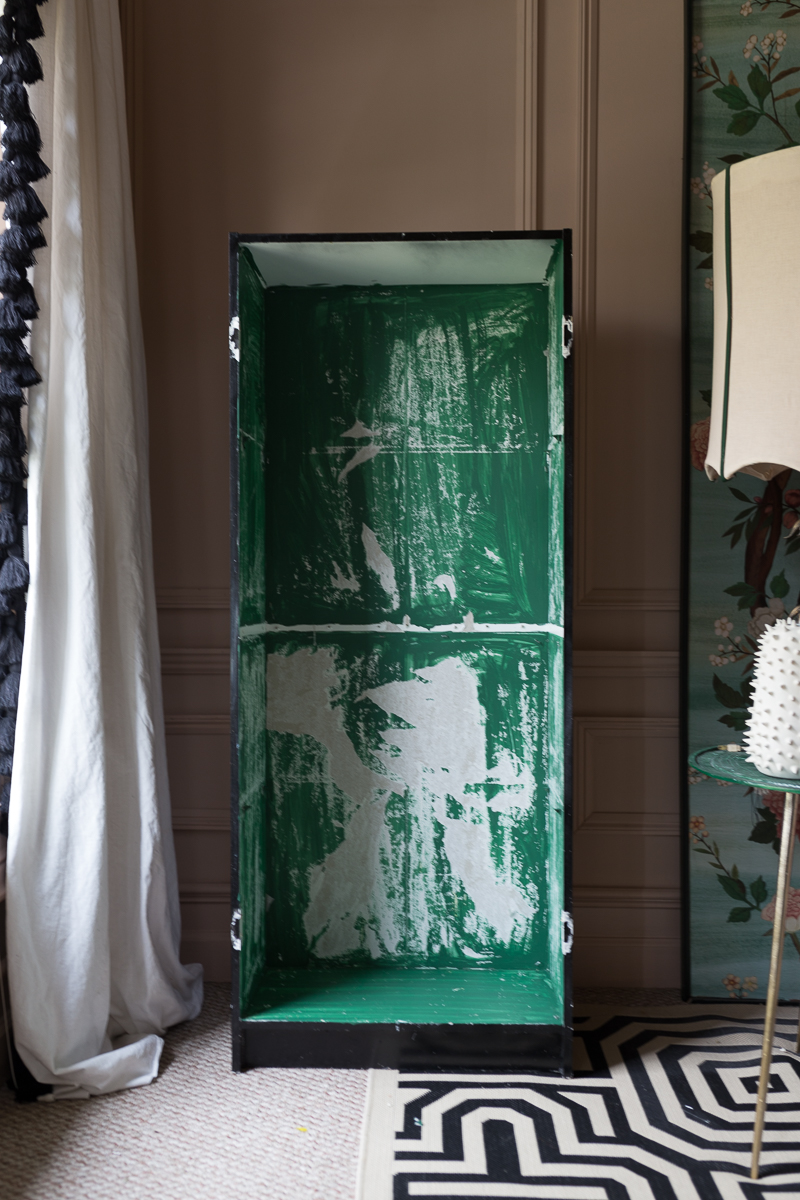 If the piece has a back, or shelves, it is helpful to remove these so that they can be individually wrapped.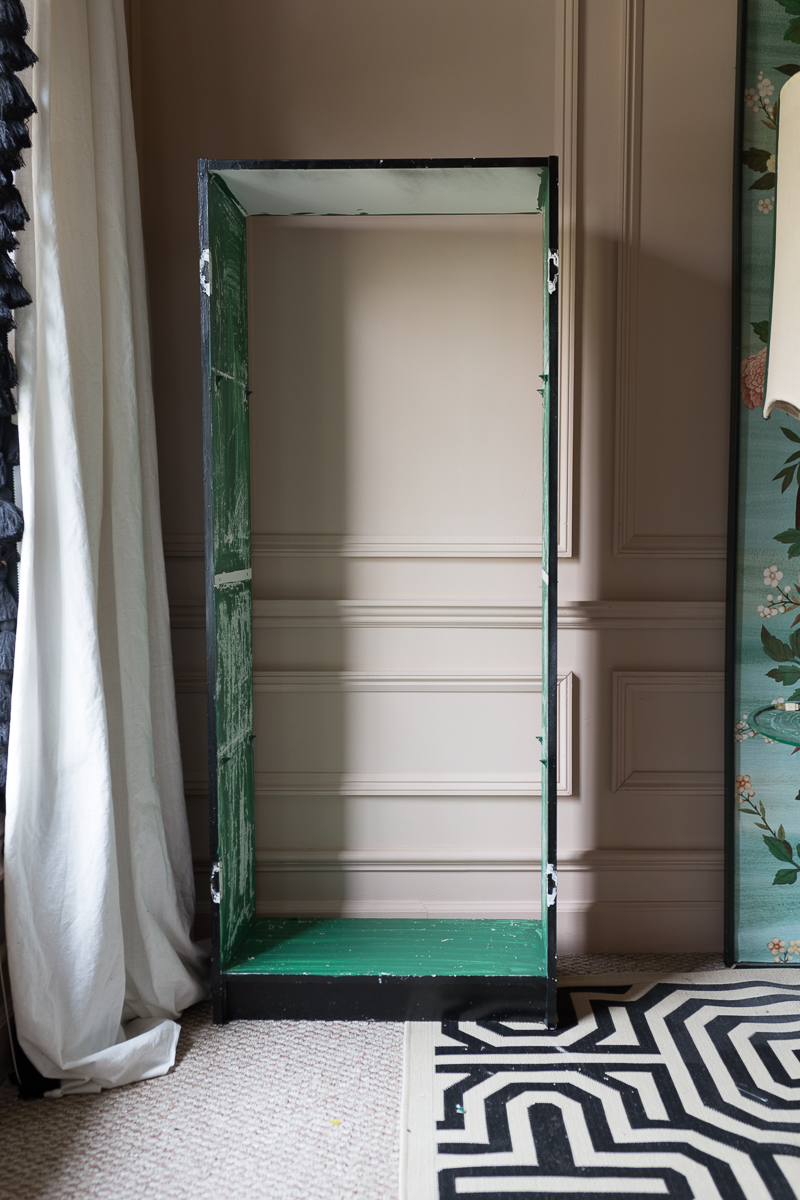 This process works best when the furniture is generally free from major bumps, but having said that, the fabric is relatively forgiving.  I removed old staples, that happened to be on the piece, but didn't sand it down.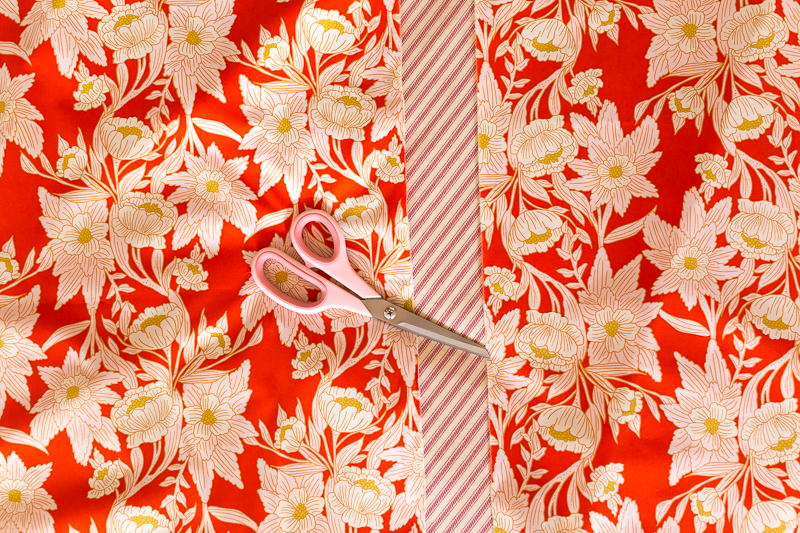 I devised a plan.  The red is my favorite and I knew it would look stunning for the fabric wrapped furniture tutorial.  I wanted the green as a fun surprise each time I opened the wardrobe.
I measured and cut the fabric, leaving about a 2 inch allowance on all sides.
AN IMPORTANT POINT TO REMEMBER!  I kept in mind that the fabric had a repeat as I pulled out the scissors. I thought through this element and lined up the fabric before I cut.  On pieces where the repeat is very obvious, I left extra allowance, just in case I screwed up.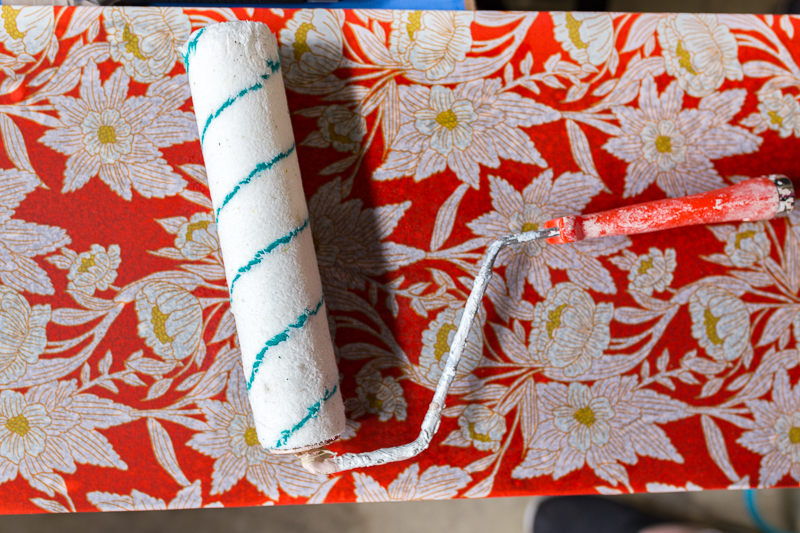 Using liquid starch is not hard.  No need to to do anything too special other than roll on a layer of starch directly onto your furniture and then roll a layer of starch on top to ensure that the fabric is saturated.
Ensure that the fabric is straight and lined up with no bubbles or wrinkles.
I did this process over the course of 2-3 days, working one section at a time.  This could probably be sped up, depending on your piece of furniture, but I wanted the pattern on each section to match up.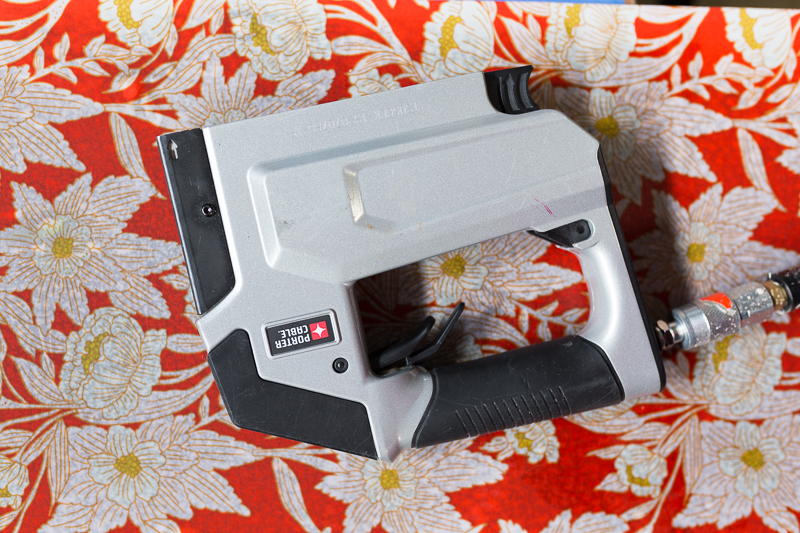 If this were a piece that received  little to no use (like a bookcase), I might even skip this step.  However, e open this most every day, so I wanted to ensure that the fabric stayed-put by anchoring it with staples.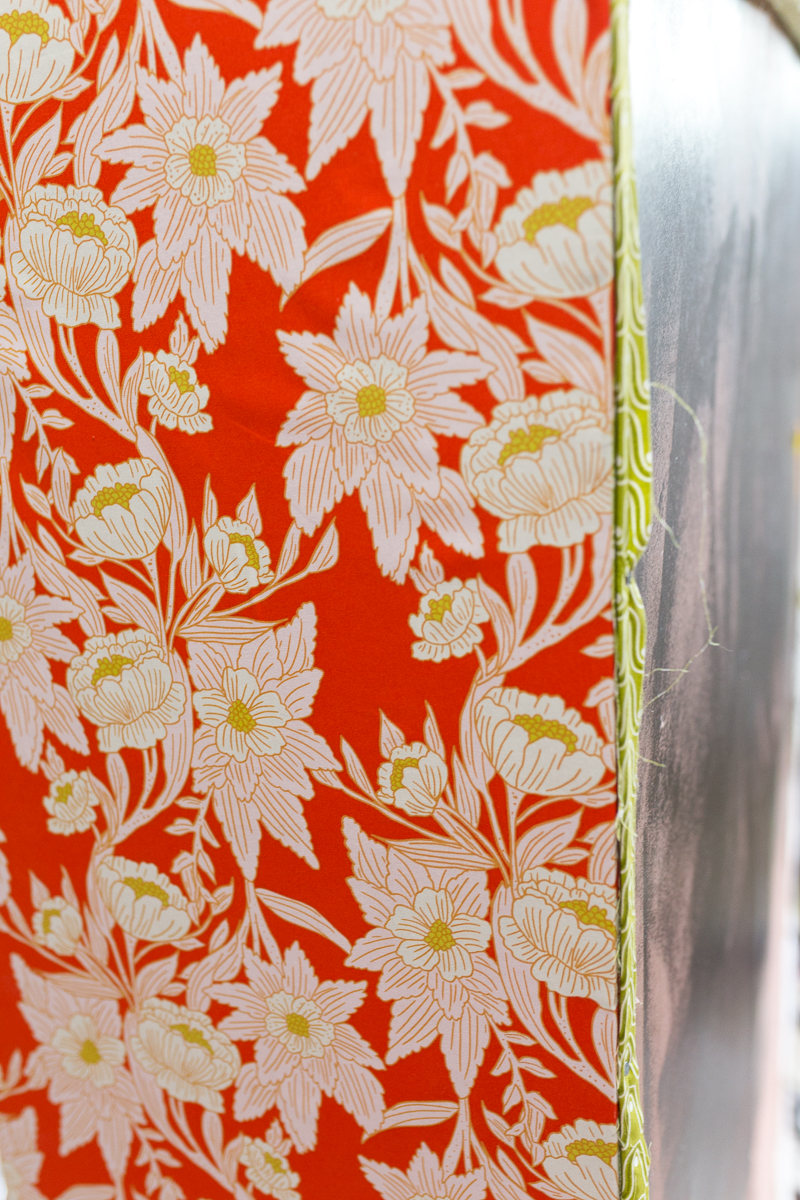 I upholstered the back and reattached.  Keep in mind that with each step of the process I continually kept the repeat in mind. Luckily the green fabric was a small repeat, and as such, easier to work with. 
Once everything is dry, reattach all hardware and put it back together.  Luckily I had these vintage handles in my garage from an old dresser I threw away.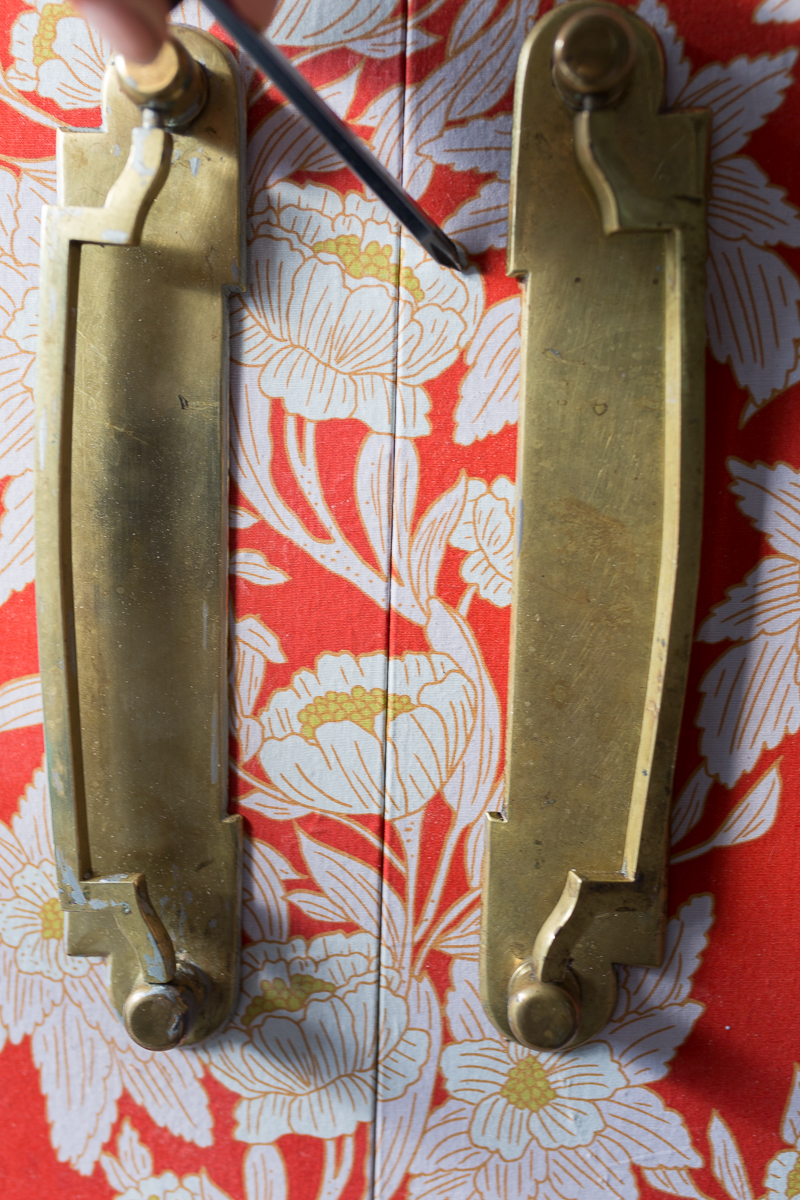 Enjoy, style, and use!
I do wish that I had a way to seal the fabric from future dust and stains.  I would be curious to hear if wax, polyurathane, or varnish proved to be helpful.  I can't say one way or the other.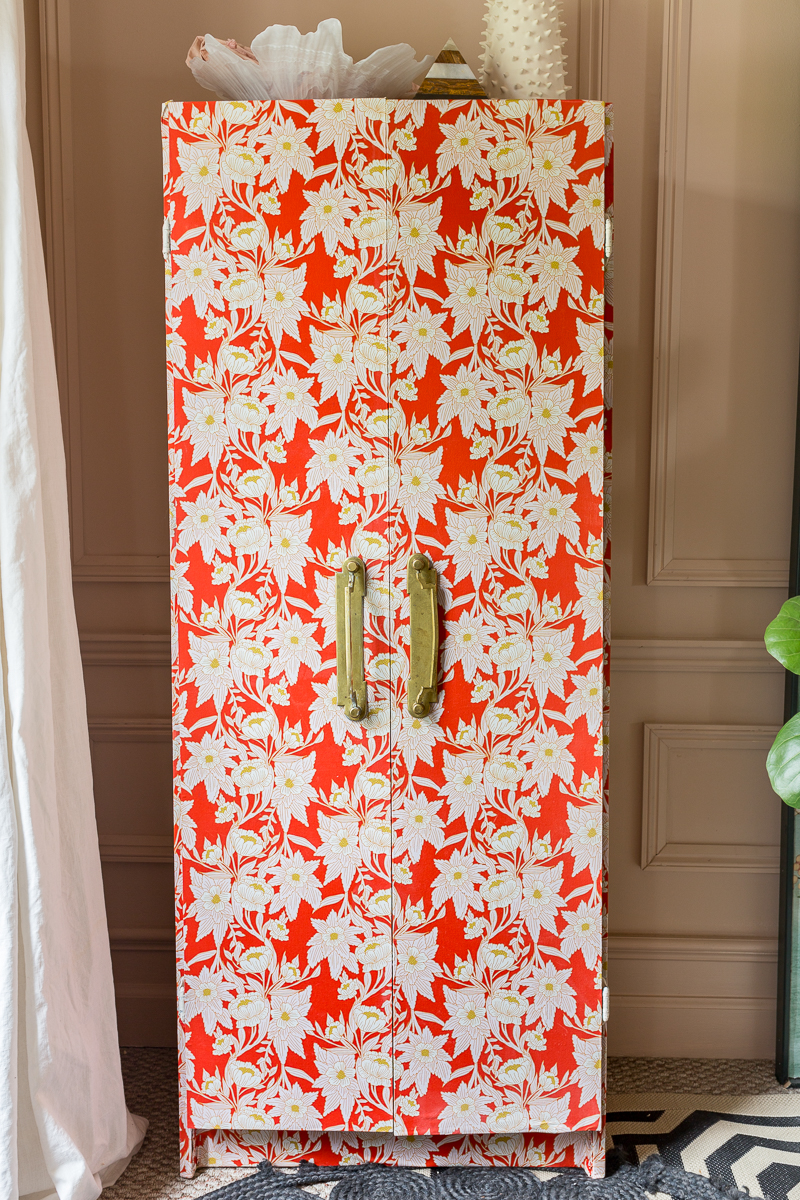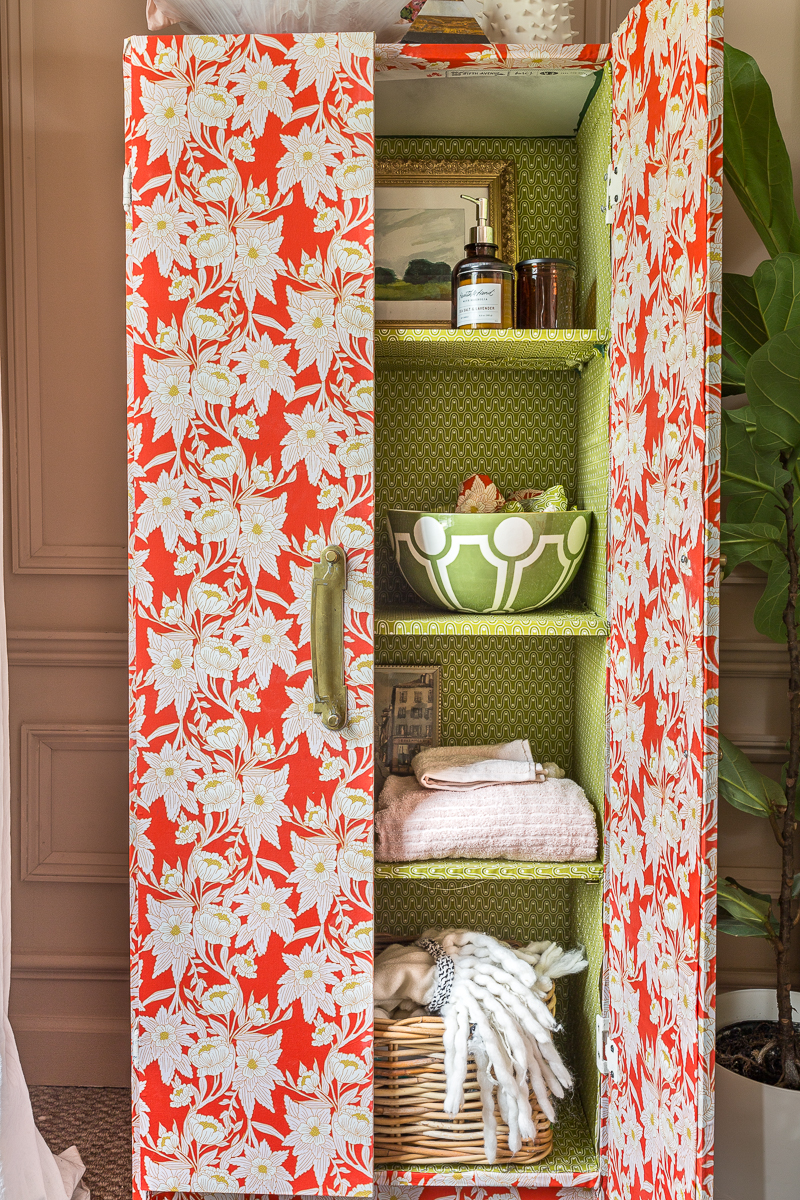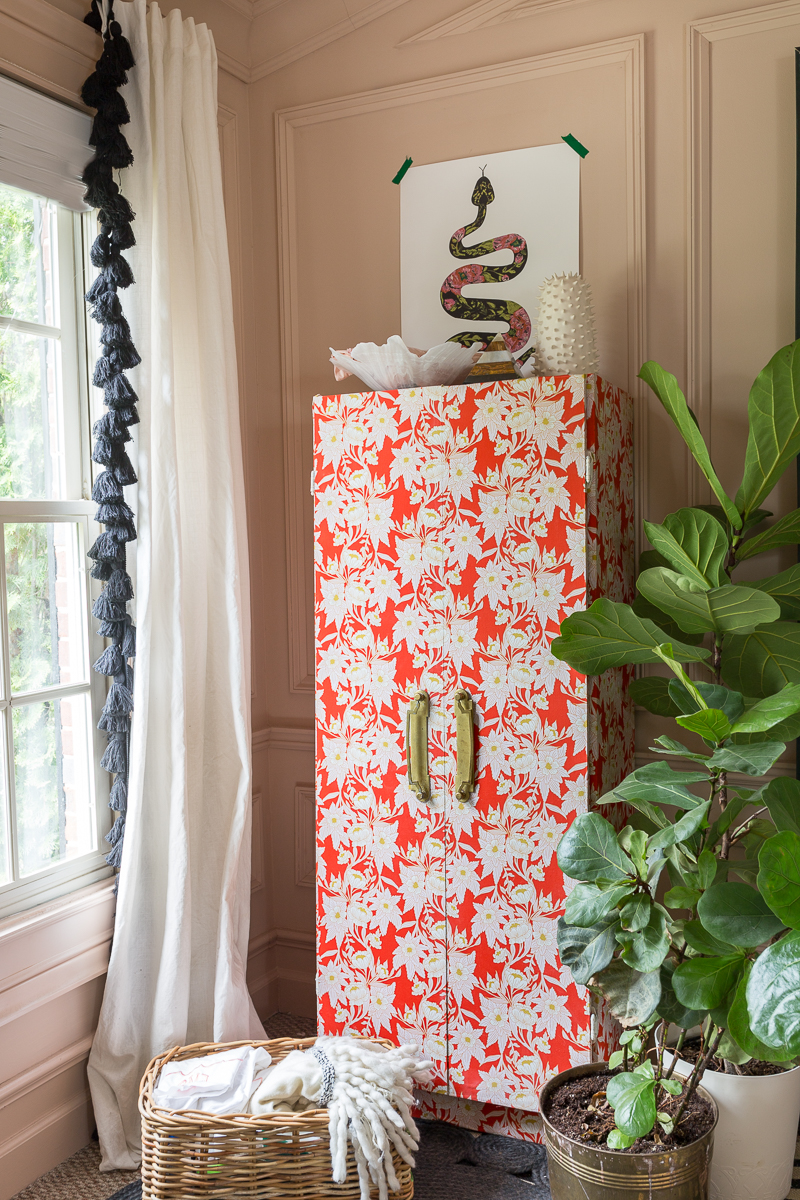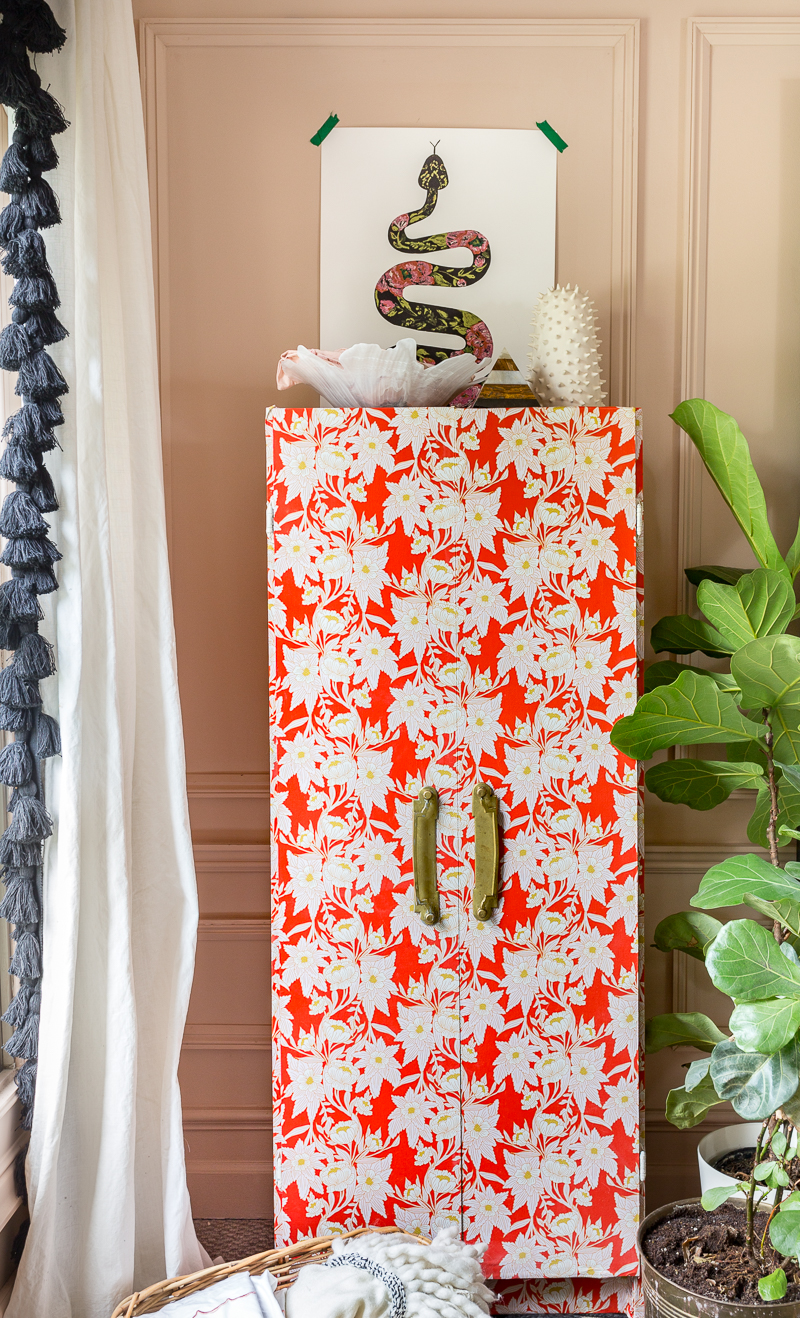 Eventually this piece will serve as storage in my bathroom, but I couldn't help snapping a shot of it here in my bedroom.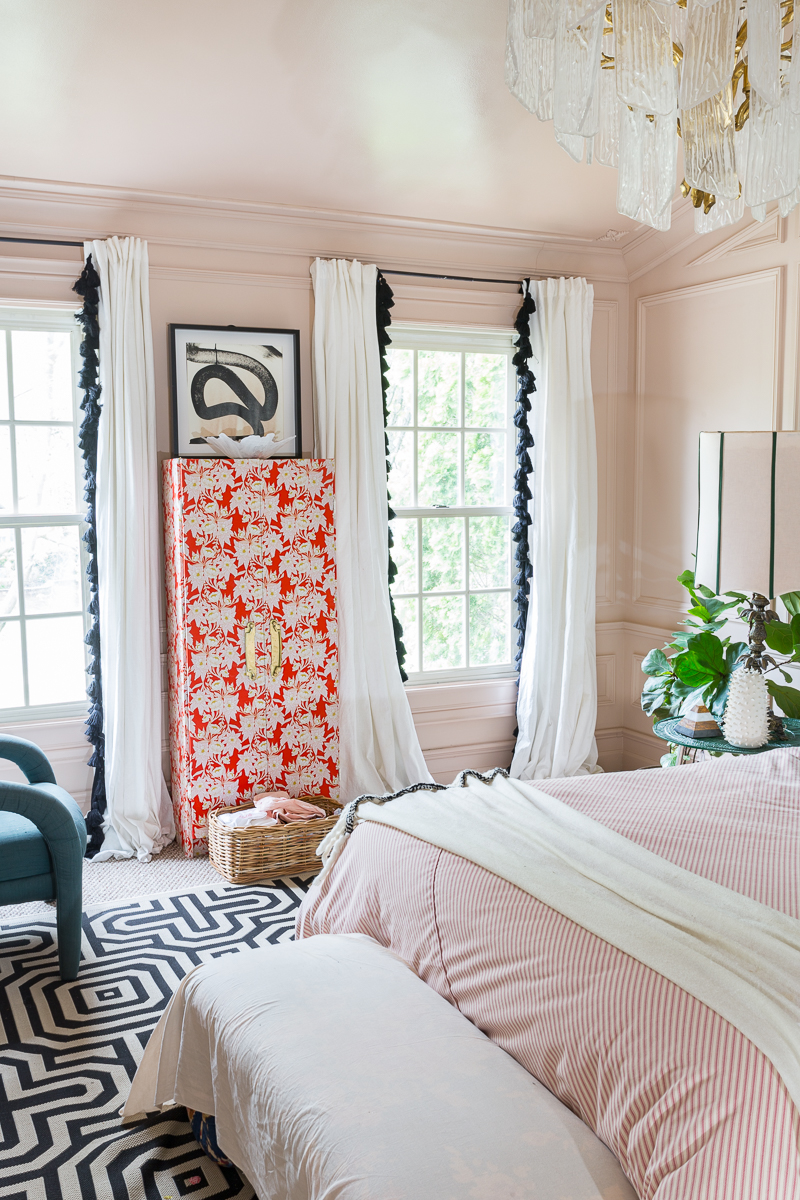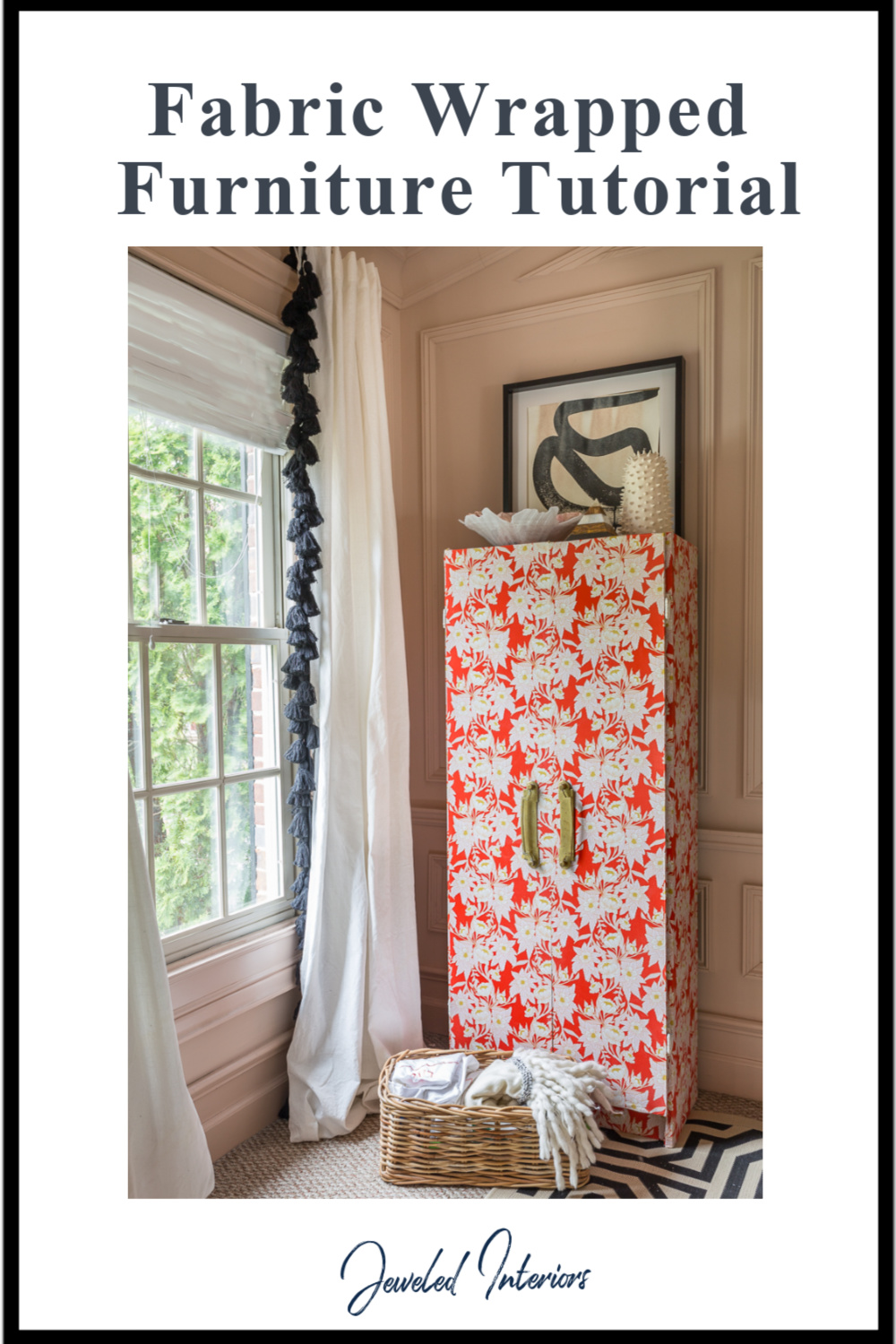 Note: for those of you interested in seeing more images of this room reveal, click here: Master Bedroom .
Thanks for joining me on this fabric wrapped furniture tutorial DIY!  Please DM me images of your finished results on my Instagram.