Yay Bancha Green.  Let me sing your praises.  You have just enough yellow to keep yourself sophisticated, yet enough blue to remain appetizing…dare I say scrumptious.  Today, I want to give you a sneak peek at this slightly masculine, earthy, and classically groovy shade of green.  While we are at it, I can suggest a color combo or two that really make Bancha Green pop!
Week 1  | Week 2 You are here | Week 3 | Week 4 | Week 5 | Week 6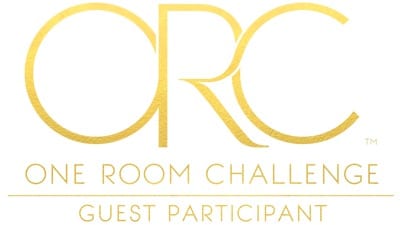 In case you missed it, this room is being completed as part of the One Room Challenge.  Thanks to Linda for her massive organizational effort of this event and I can't wait to see the reveals at the end of the 8 weeks.
Even more fun? Apartment Therapy will be the media sponsor this season.
As far as "Before shots" go, this is admittedly one of the prettiest I've been dealt…In fact, I imagine that the most color adverse of you will prefer this lovely shade of white…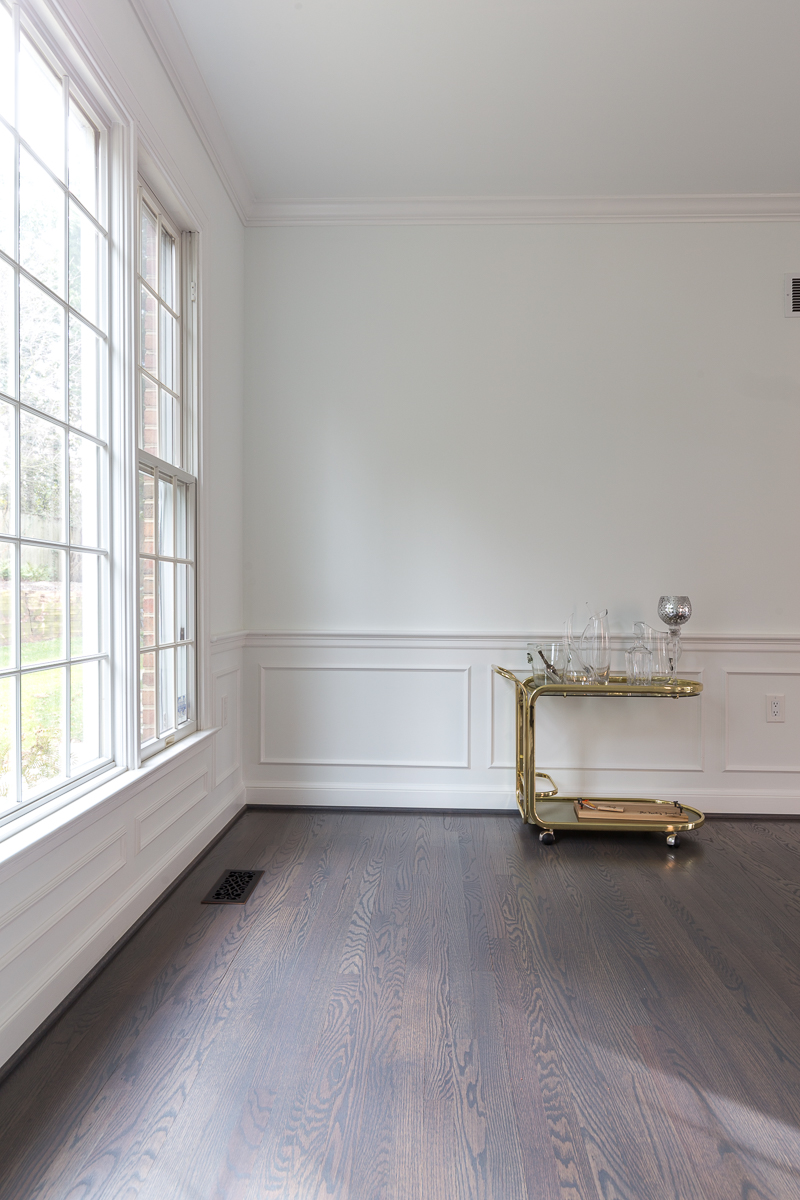 But for those of you feeling risky, here's an "AFTER"….
And by "After" I actually mean "Progress" since there is only a 1st coat on the top half of the wall, but you get the idea.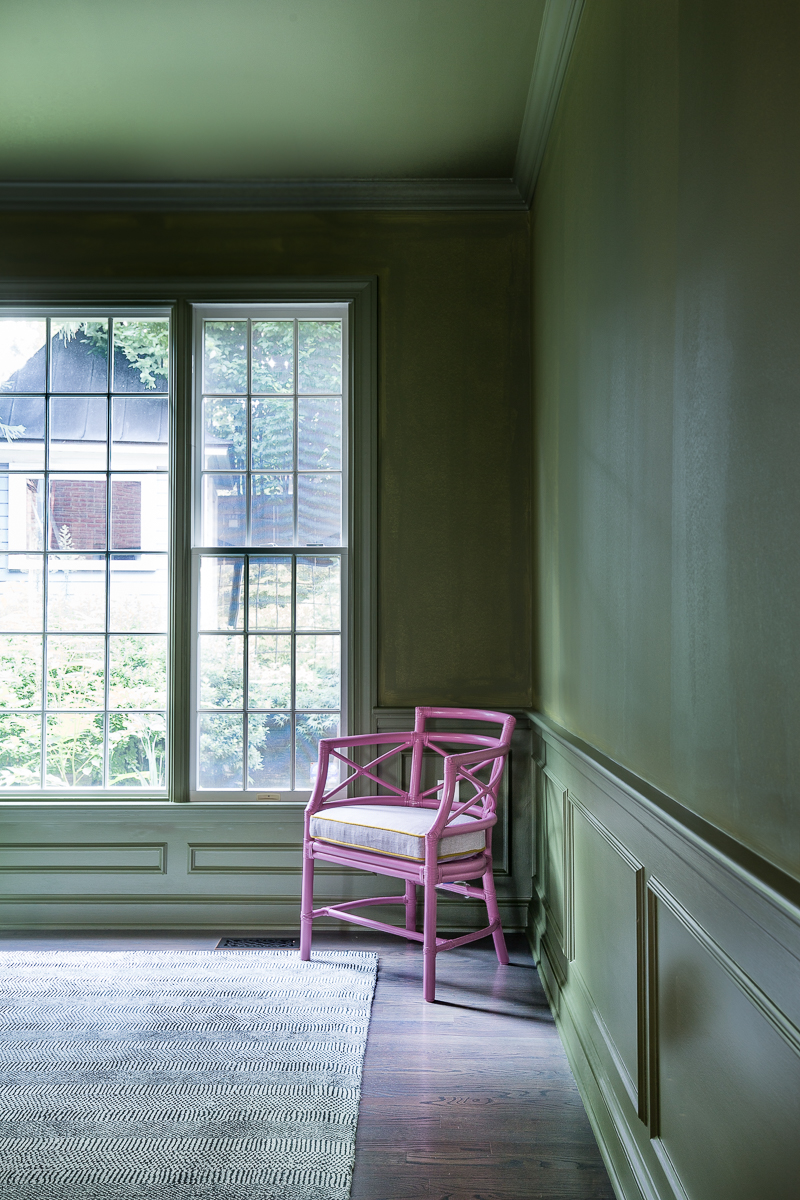 I have to be real with you.  I don't love EVERY shade of green.  There is an entire range of "Army greens" that I truly just don't find attractive.  In my opinion, however, Bancha has enough richness and depth to avoid all of those miliarty camouflage.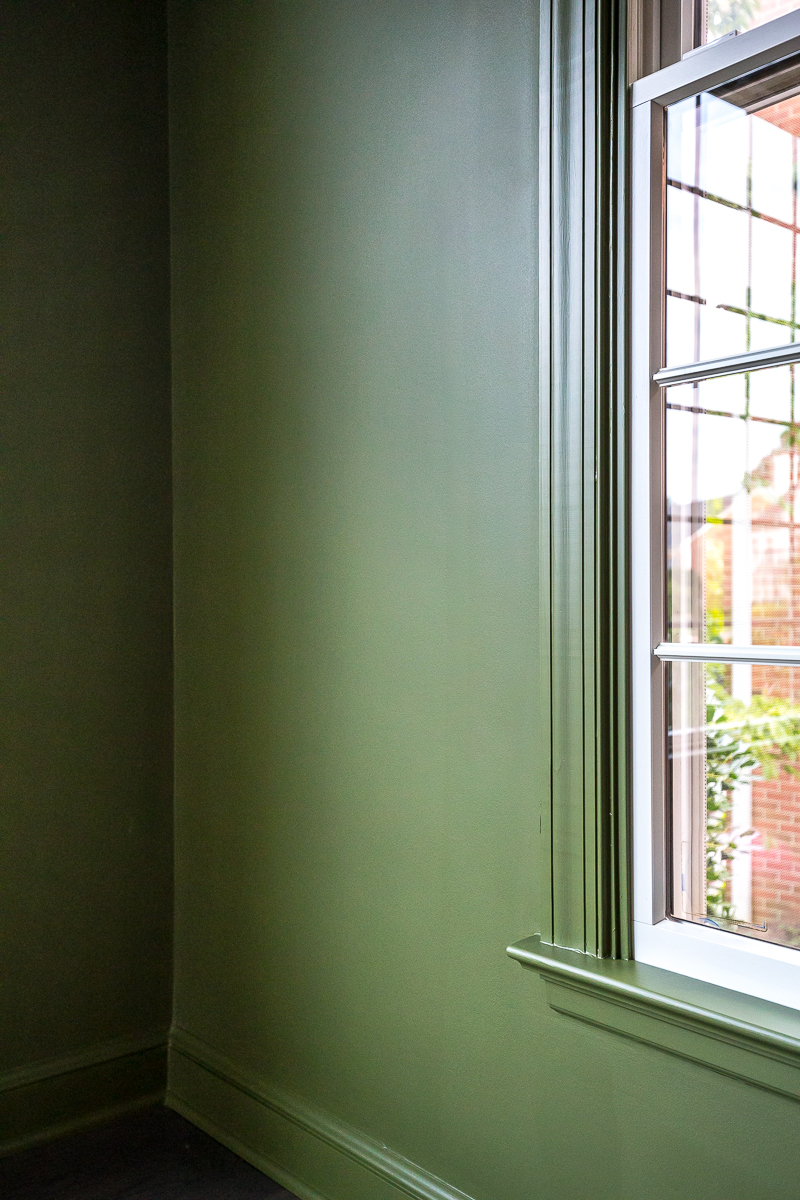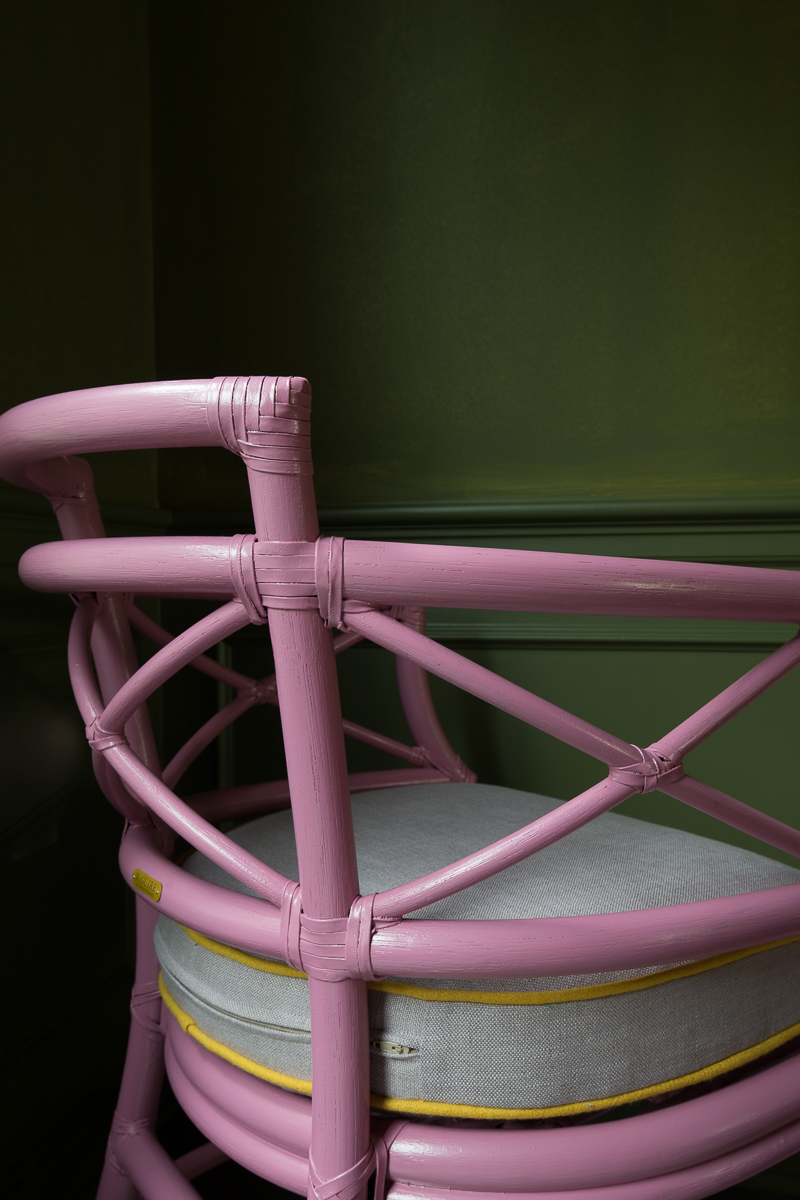 I want to show you some images I've captured recently snapped to show you how the room seems to change, depending on the angle and time of day.
In case you are wondering, the color of the McGuire chair is Rangwali and it was painstakingly refinished by Ronni Logan, my business partner who you will hear more about in the next week or two.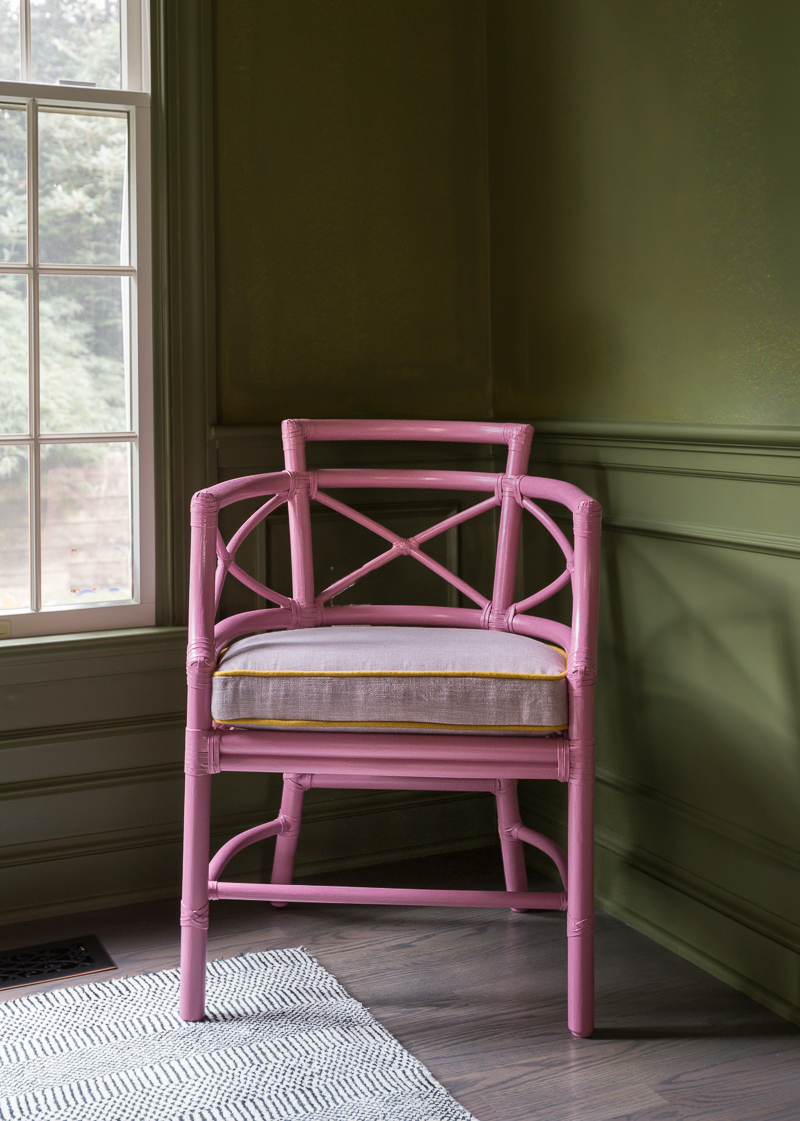 If bubblebum purple/pink isn't your thing, here is a vintage bench to check out. The yellows and brown sing with the Bancha and make it feel decidedly more MCM.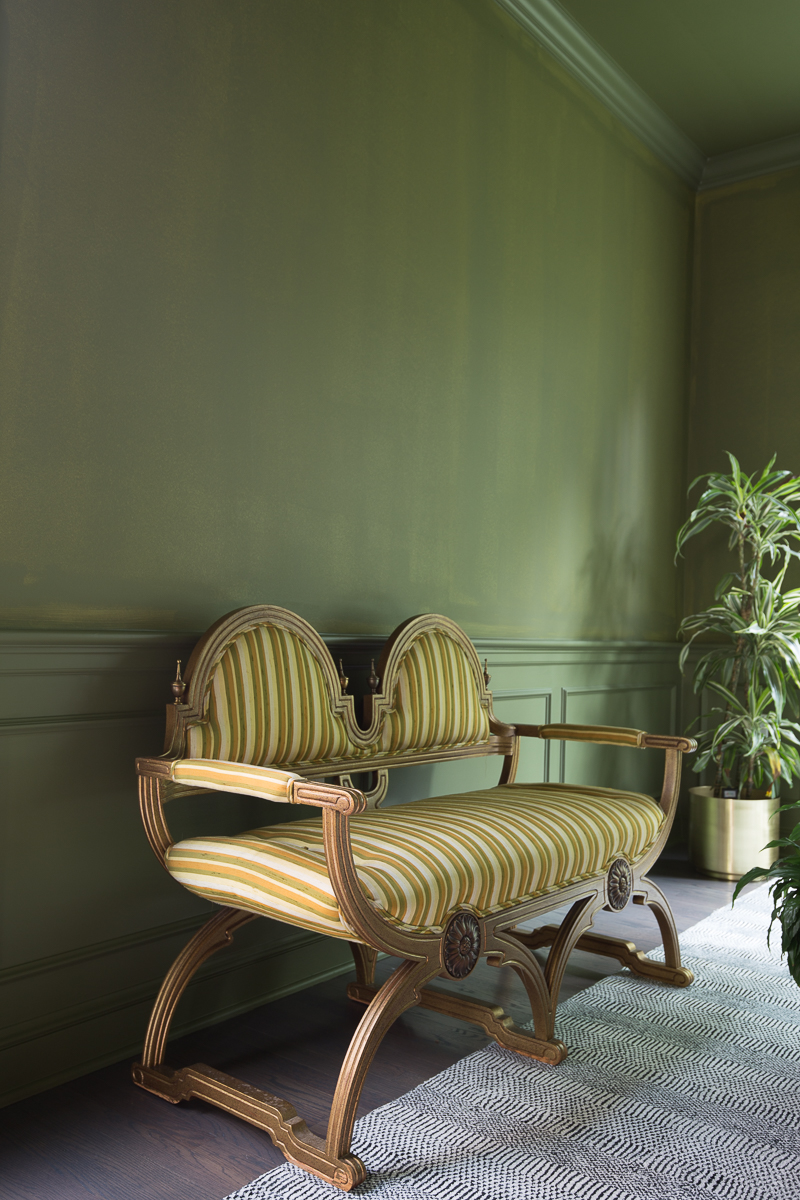 Can't wait to hear your thoughts on Bancha Green below. 
Thanks so much for joining me on this fun progress shot.  Don't forget to check out the other participants, and I'll be excited to show you how we are layering the furniture soon!