Fall 2022 One Room Challenge Plan
After a much needed summer break, I am gearing up for the  Fall 2022 One Room Challenge!  I want to share with you two of the many rooms that I am working on at the moment. Why these two rooms, you ask?  Well, most importantly, they should wrap up the same week that the ORC ends, so it's a natural fit.  In addition, the trusting clients have nearly given me carte blanche in the living room and dining room, so let's have some fun!
Week 1 You are here | Week 2 | Week 3 | Week 4 | Week 5 | Week 6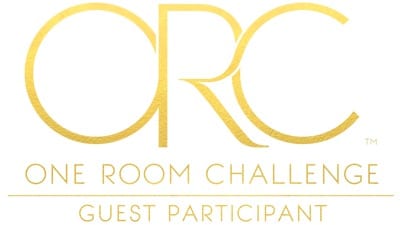 I want to start out with a huge thank you to Linda for organizing the One Room Challenge 💃.  Not only does this event help motivate us to start new projects and finish them on a timeline, it also creates a supportive community of like minded individuals.  I'm constantly inspired by rooms created each season.
If you've never heard of the ORC then I'm excited to introduce you.  This is an interior design event with 20 Featured Designers and hundreds of other Guest Participants.  Each of us will have 8 weeks to transform the room(s) of our choice.

My Other One Room Challenge Spaces
It is so insane to think that this is my 10th One Room Challenge.  10th really? This feels like I should throw an anniversary party come reveal day. How should we celebrate? Streamers, confetti, cake…or maybe a well deserved nap? I think I may be getting a bit ahead of myself.
In case you are new here, I've included a quick recap of some of my other ORC spaces.  Common themes you may notice?  How about a heavy dose of color, pattern, eclecticism, and soul…ahhhh…my favorite combination.
All right, enough about me, let's talk about the client.  I've been blessed with dream clients who are willing to take a few risks. This particular family was  looking for a sophisticated, soulful, and eclectic mix of color, pattern, and eras.  In these two rooms I've been given some guiding principles to help shape the vision:
Fall 2022 One Room Challenge Goals:
1. Moooood- These two rooms are for grown-ups to gather and have a nice time!  "Loungey"… if that's a word, describes the vibe.
2. Sophistication- An unexpected use of elements will make the space feel complex. Those pillars need to stay, so I have to figure out how to make them work.
3. Color- Without feeling too juvenile, pops of color will keep the space fresh.
4. Furniture! The client is willing to remove everything but the bar cart.
5. Animal prints- Time to be creative and find new ways to introduce animal themes into our designs….am I right?
9. Personalization- I want something in the room that nods to the interests of the client.
10. FUN!  The space needs to have some whimsical elements that keep it from feeling too serious.
Challenges to the Fall 2022 ORC
For the first time, we have been able to start this project with enough advanced noticed that I am not having a heart attack at the thought of the 8 week deadline.  Having said that, let's review some of the things that make room make overs challenging to execute in 8 weeks.
1. A nearly broken supply chain.  Backordered furniture, and accessories are a thing.  The ony variable that keeps me up at night is the dining room chairs which SHOULD get here JUST IN TIME 😐
2. Labor.  We have awesome contractors and work rooms who have agreed to try to fit us in, but they are very busy. Fingers crossed everyone stays healthy and on timeline.
Fall 2022 One Room Challenge
The Dining Room Plan
Here is a pic I snapped the week before the big changes started to happen.
Things to point out here:
1. The room has great natural light
2. The door to the kitchen swings either way, so paint will be an interesting dilema.
3. The Pillars and moulding are staying.
4. 9″ ceilings.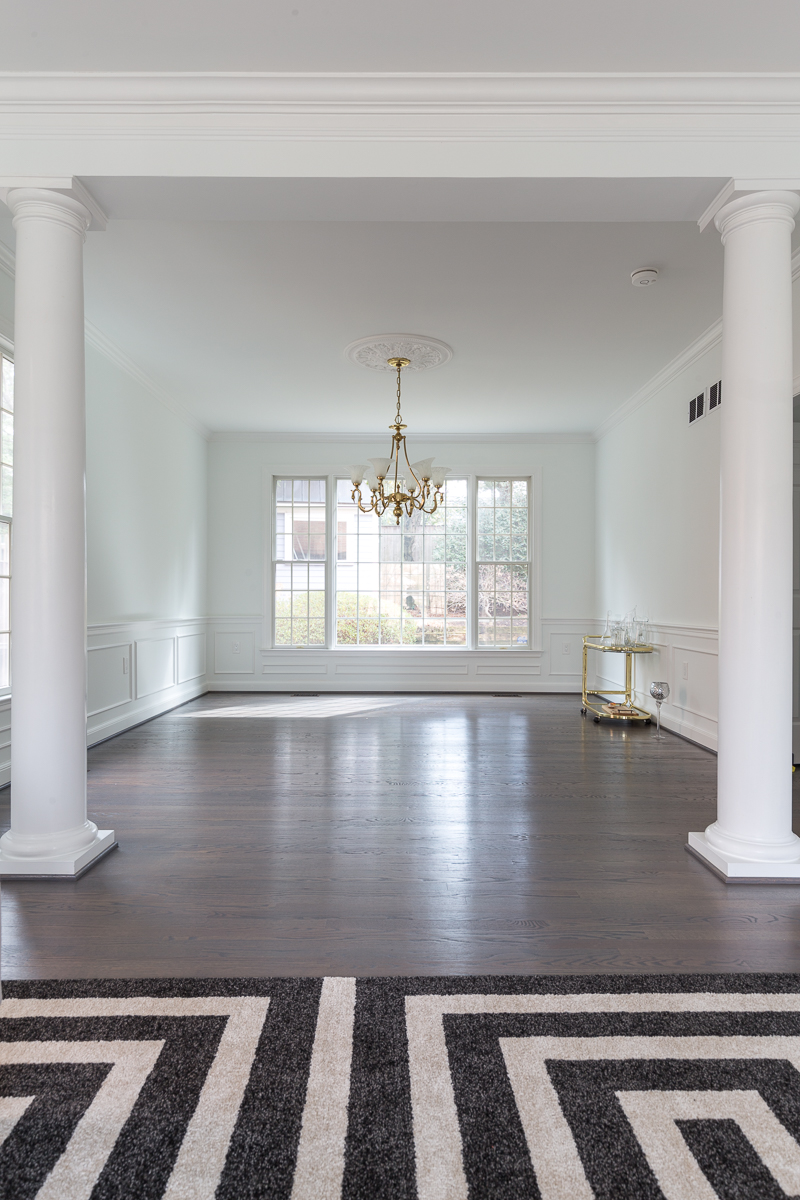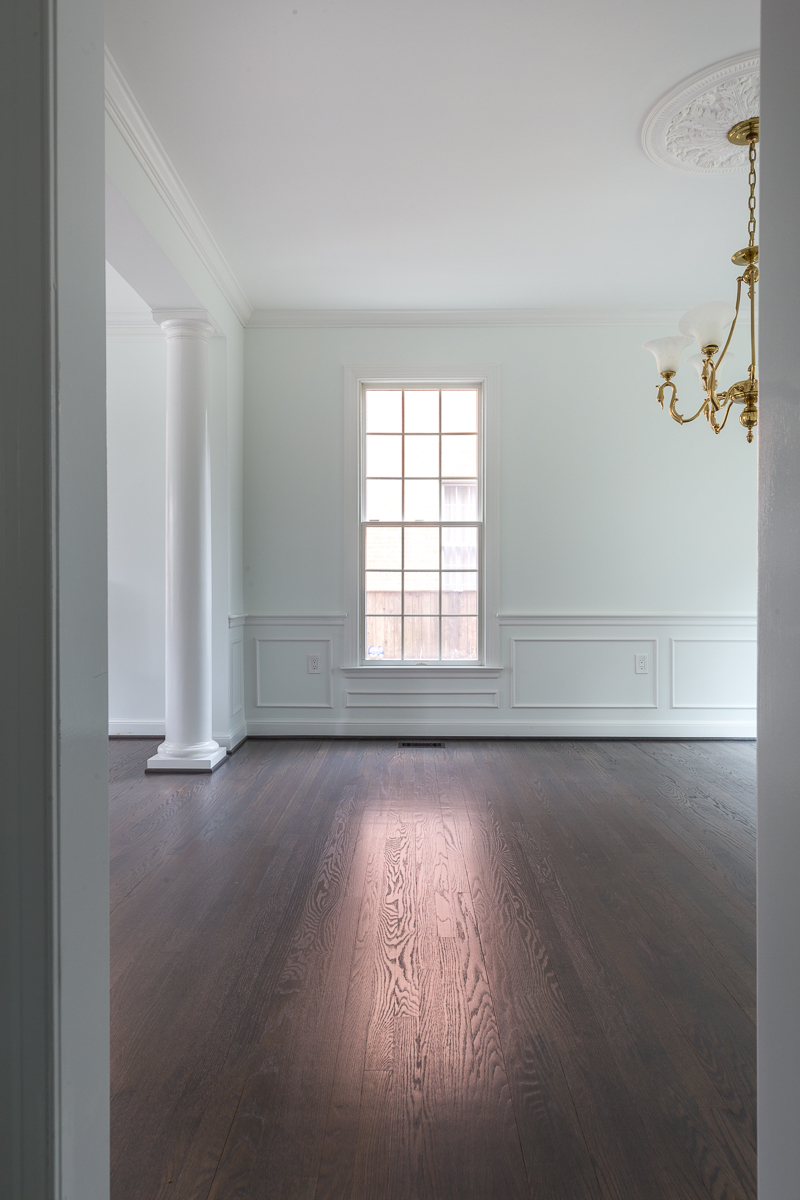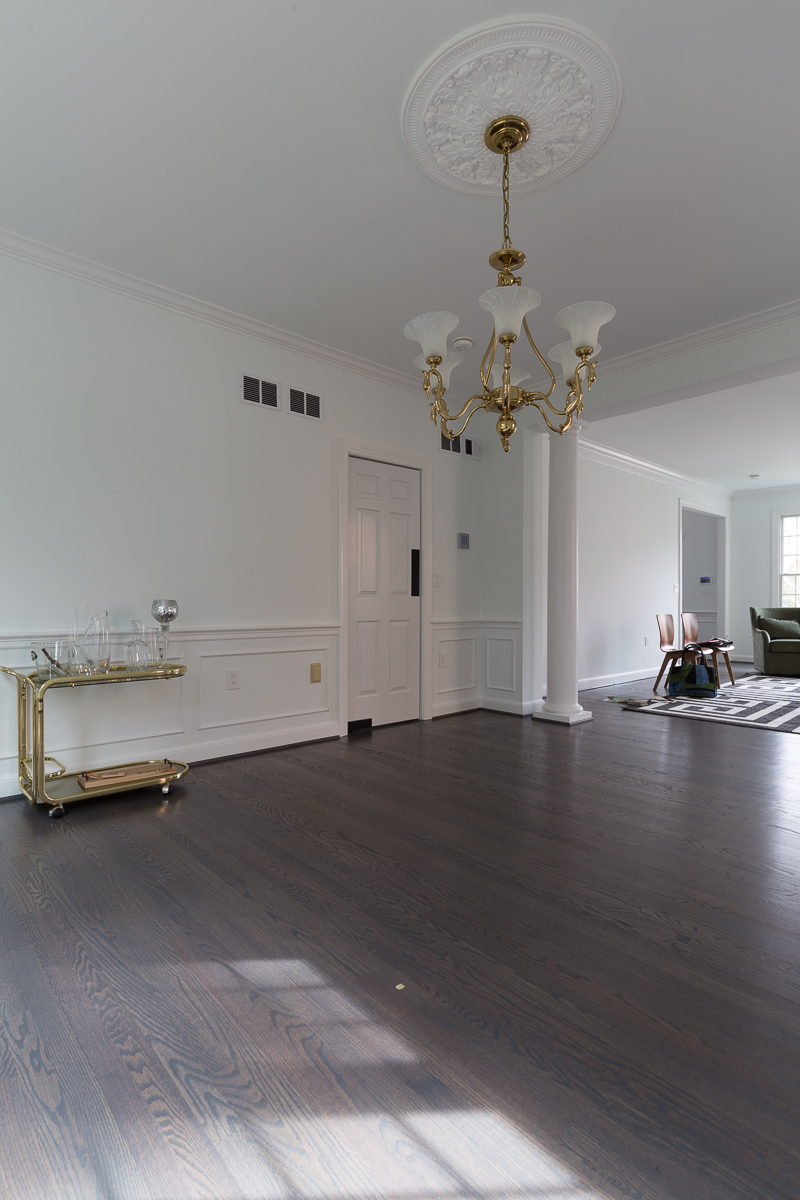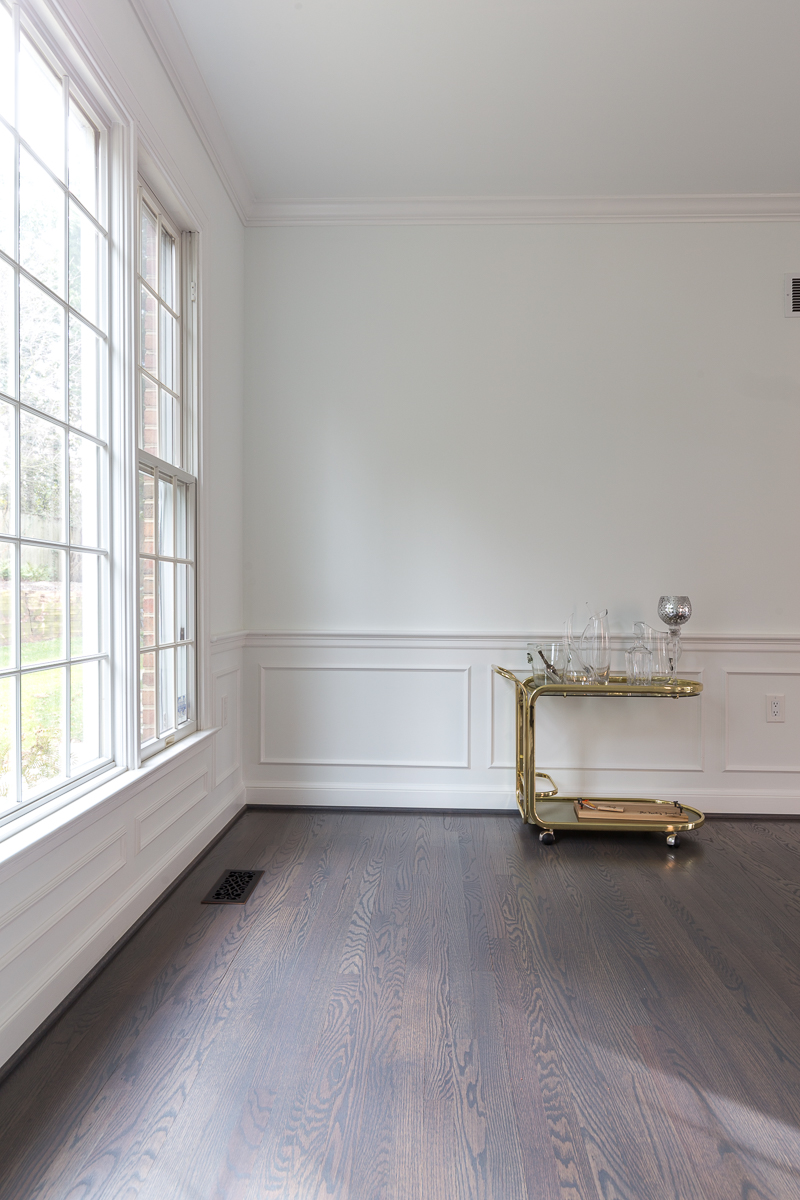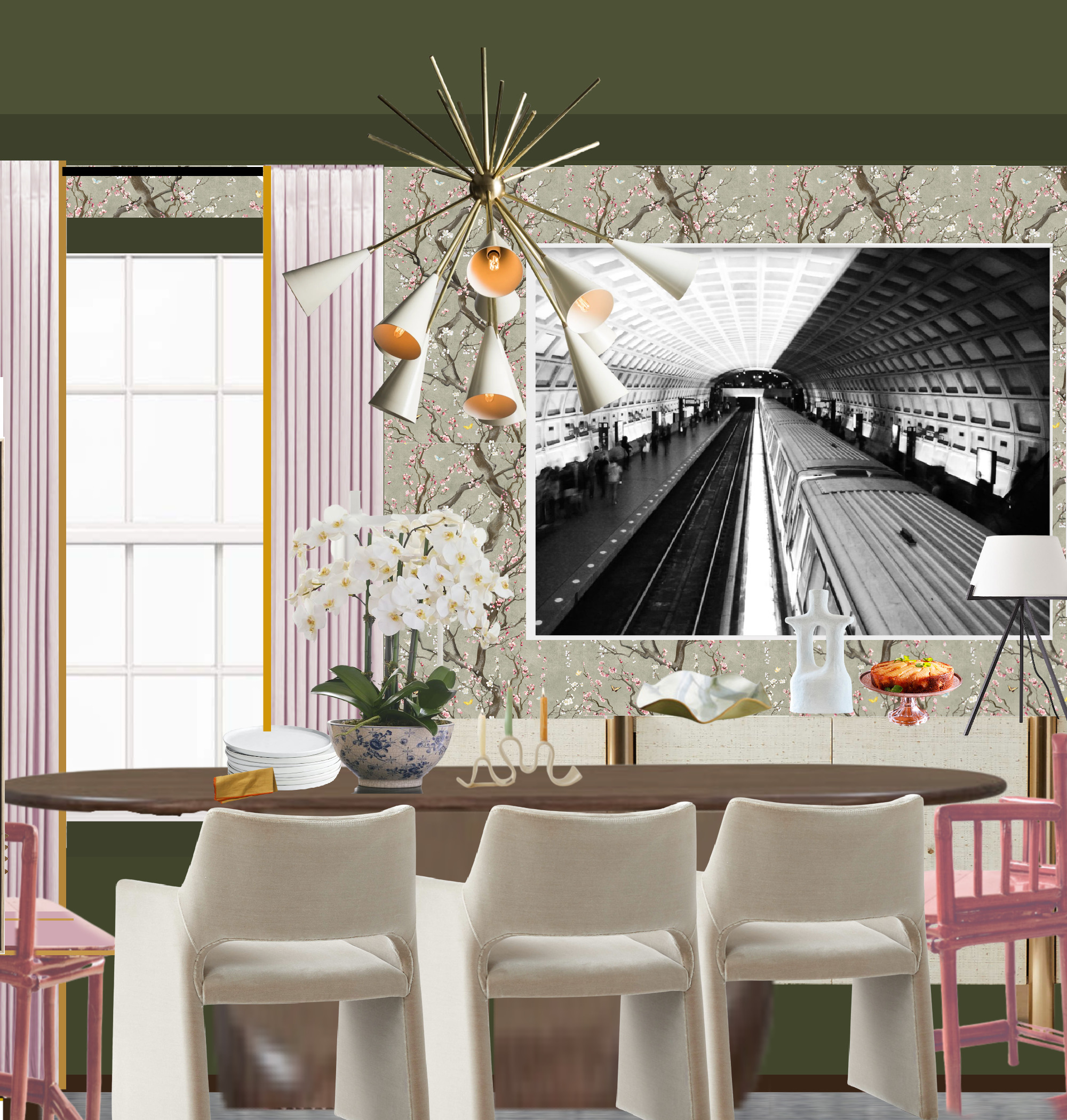 Wallpaper
Improvements to this space include Bancha Green paint on both the walls and ceiling. This color is a deeply sophisticated shade of olive. The wallpaper will be a gorgeous chinoiserie pattern by Milton and King.  While this design is called Plum Blossom, we think it bares a striking resemblace to the cherry blossoms that grace our National Capital region every Spring. Both the client and I love this added sentimental connection to the wallpaper.
Art
I'm excited to be parterning with Minted for multiple pieces of art in this space.  The showstopper will be a lovely large black and white photographic play on perspective. It showcases another local scene, the DC Metro, entitled DC subway fast track .  We will also be featuring work from independent artists throughout both rooms.  This is part of Direct from Artist program where they team up with talented creatives to bring you hand made and unique pieces.  I hope to finalize this selection ASAP.
Light Fixture
Finally, the jewelry of the room will be an epic light fixture that I've been oogling over for many years and I'm excited to have the right sized room to use it.  I'd like to introduce you to Blue Print Lighting and their Grand Bouquet Chandelier!  Boom!  Isn't this fixture a sight to behold?  It can be customized 36 colors and 6 metal finishes.  Nothing says luxury like the ability to customize.
Milton and King | Plum Blossom
Minted| DC subway fast track | Direct from Artist
The products mentioned are sponsored or discounted but the opinions are 100% my own.
Fall 2022 One Room Challenge
The Dining Room Plan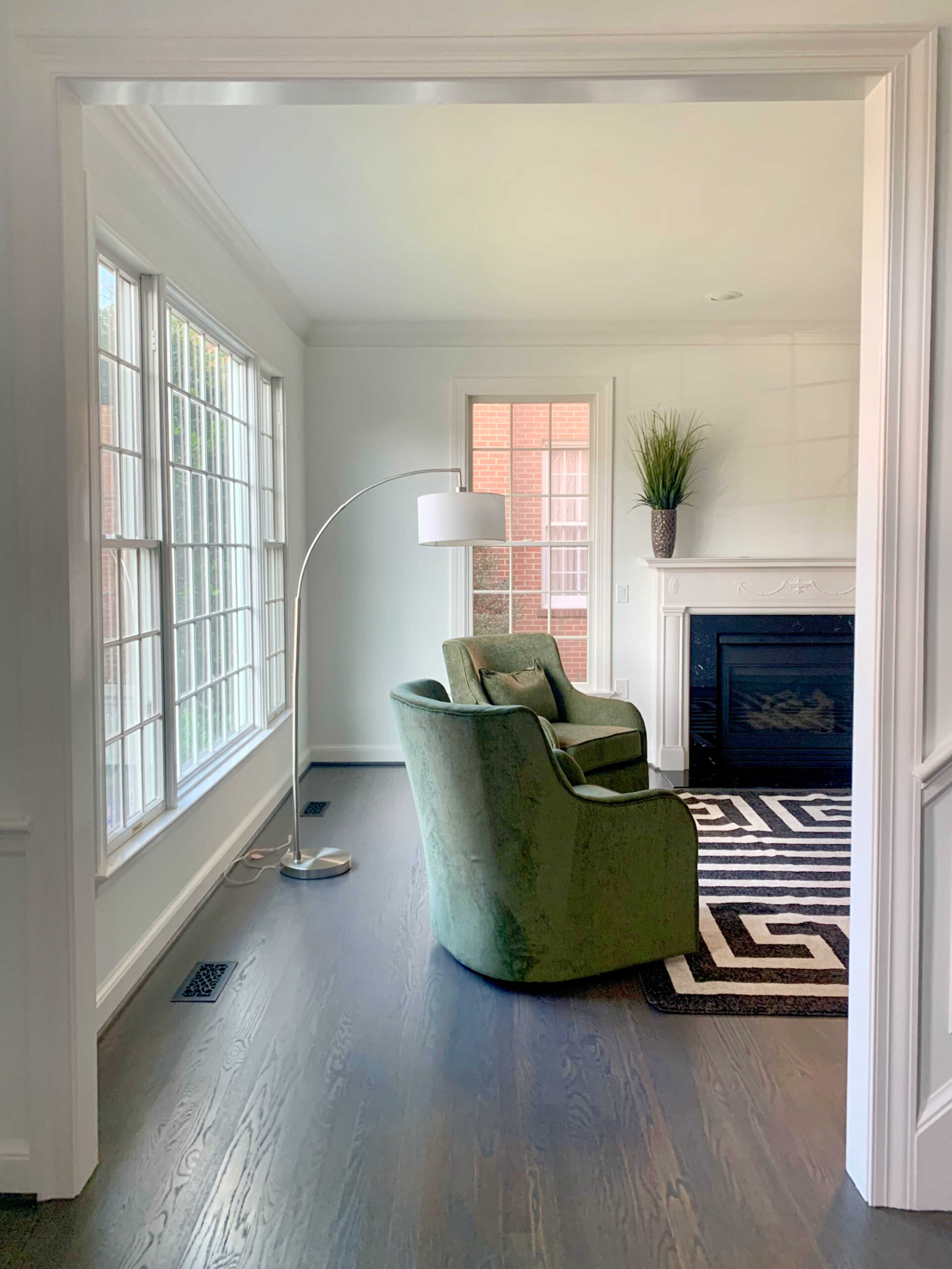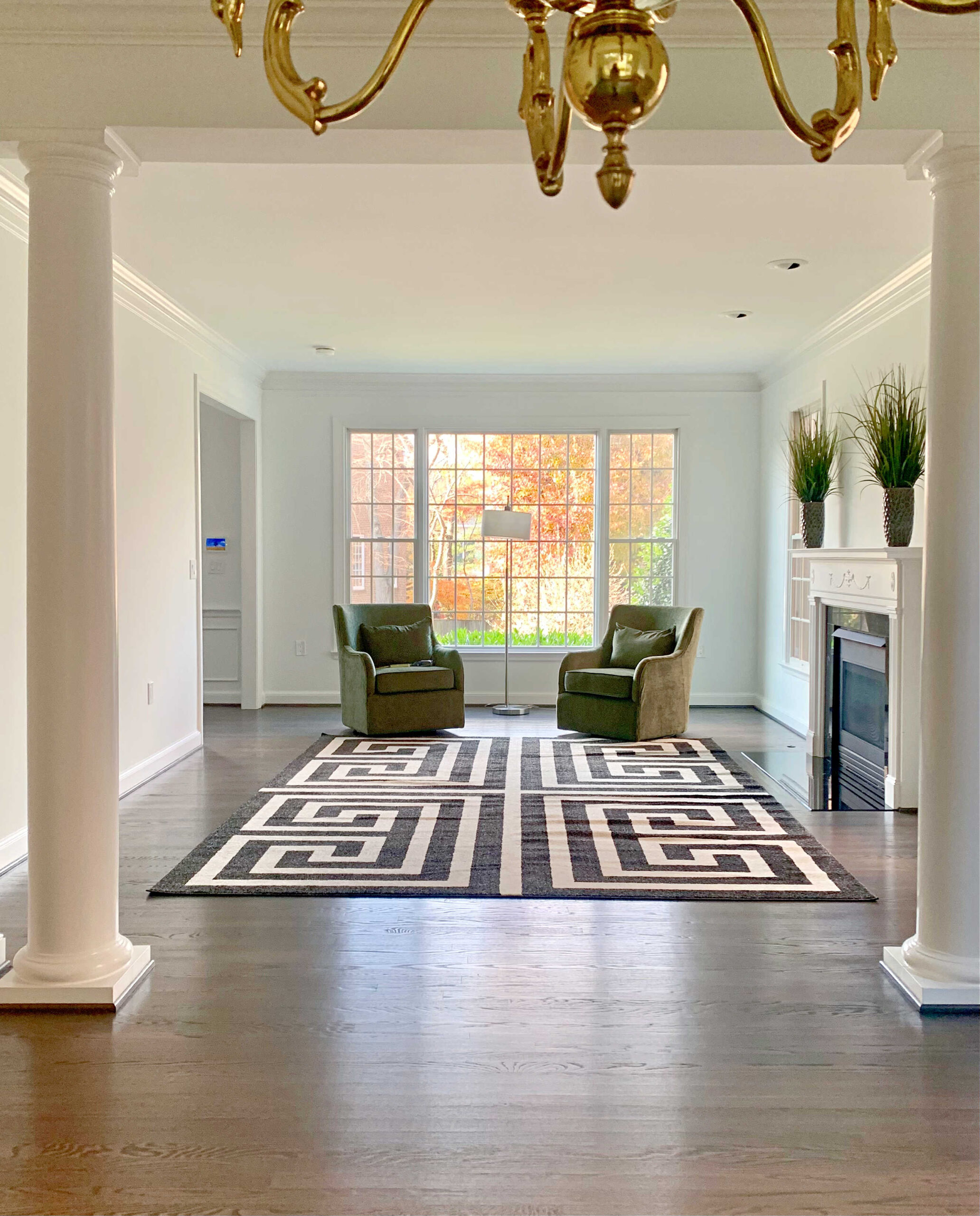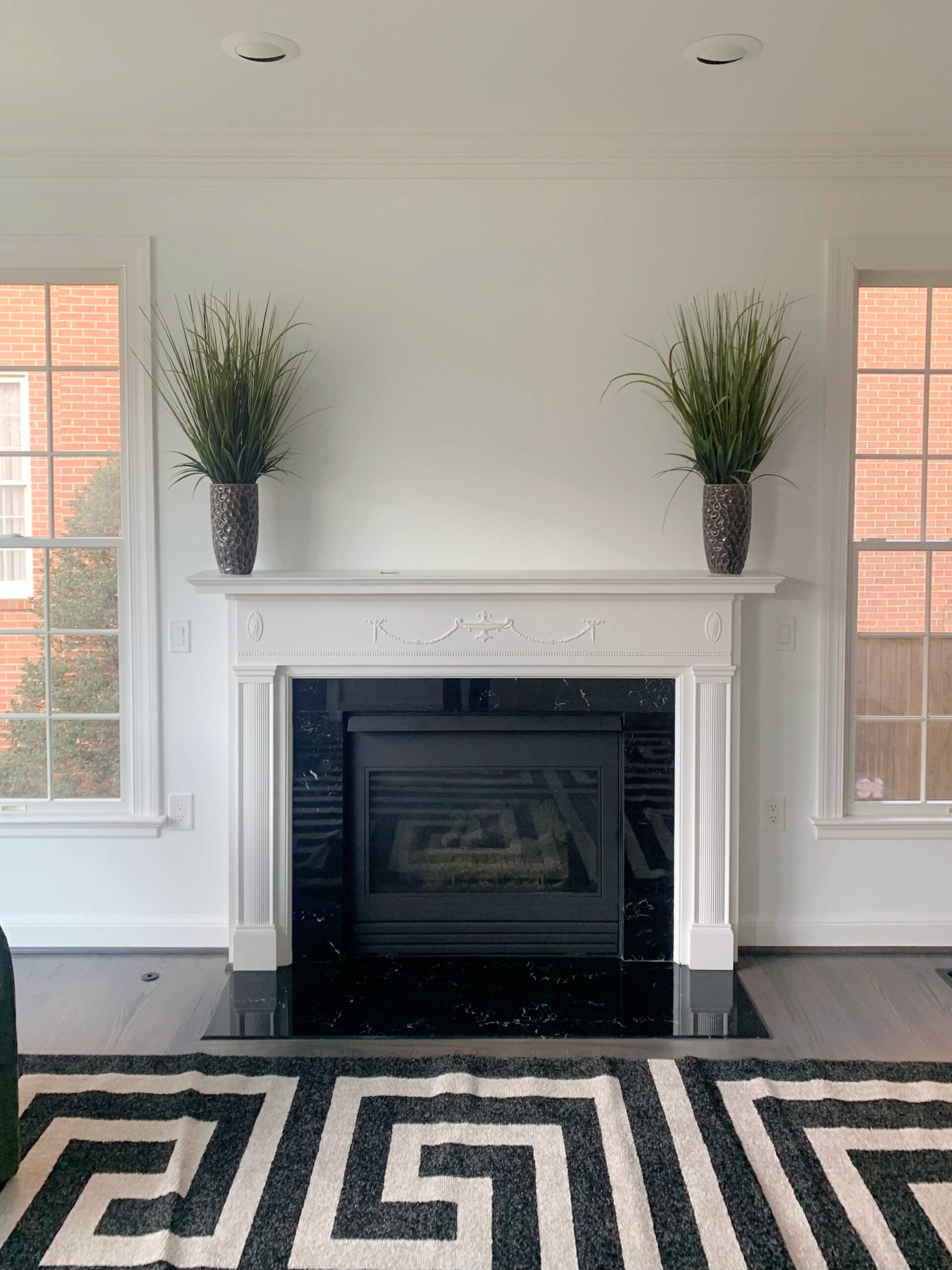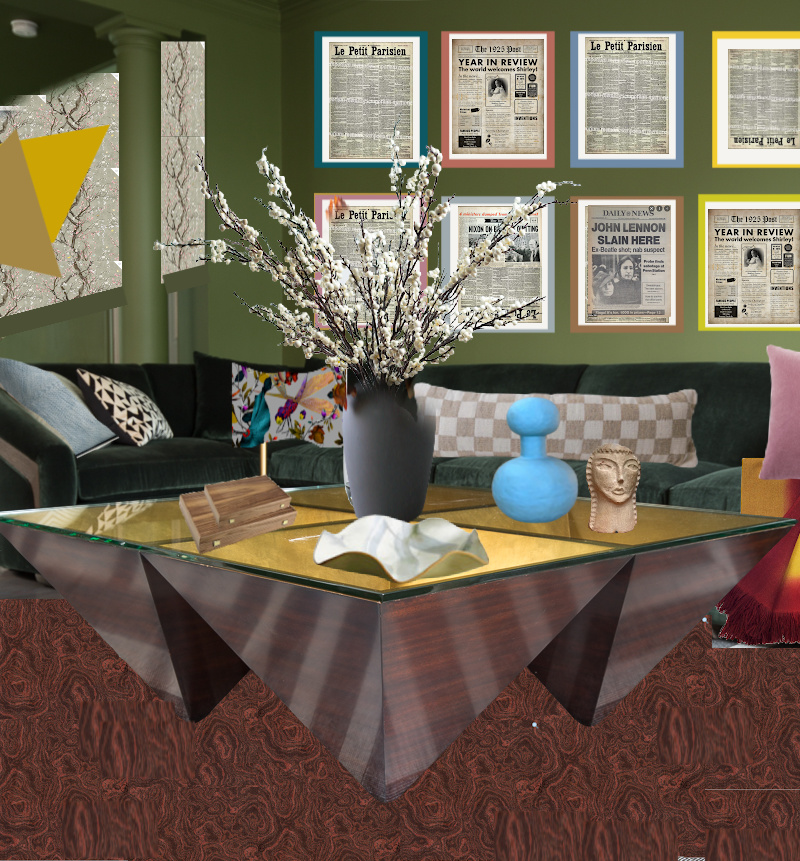 The Vision
We will continue the Bancha into the living room with a garnet colored marble rug, a large Theodore Alexander Green sofa, and a pyrimid-like coffee table.  Since my client writes for a major news orginazation, we found anique French newspapers to frame behind the sofa. TBD if we do multi-colored frames, or keep them white.   There are several decisions left in this space, so this will be fun to figure out.
Thank you so very much for joining me on the Jeweled Interiors Fall 2022 One Room Challenge.    Following me is fun too.  Check back each Wednesday as I transform these rooms into a colorful, soulful, and glamorous abode.
PINTEREST || FACEBOOK || INSTAGRAM
Now enjoy reading everyone else's week 1 updates!