Welcome to Jeweled Interiors, an interior design blog focused on eclecticly chic interiors decorated with a hint of romance and drama (via a heavy dose of creative gumption). I'd like to give a special greetings, big hugs, and high fives to anyone joining me from Casawatkinsliving.com. Stephanie has been so kind as to let me participate in MY VERY FIRST Christmas Tree Hop. As you may already know, this event was created to expose readers to a variety of styles and bloggers.
If you have "hopped" here from PMQfortwo.com then you surely loved Ariel's colorful and lively addition to the Christmas tree collaboration event.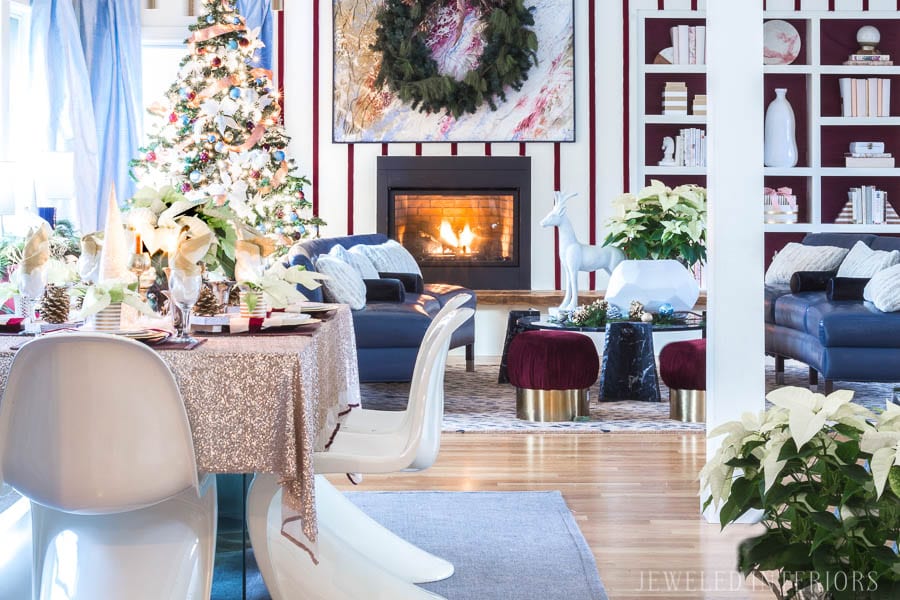 Like Ariel, we are a military family accustomed to the challenges of constant moves and often less than glamorous housing. Luckily for me, however, we are four months into a 10 month rental (yep you read that right- only a 10 month lease) of a lovely New England home.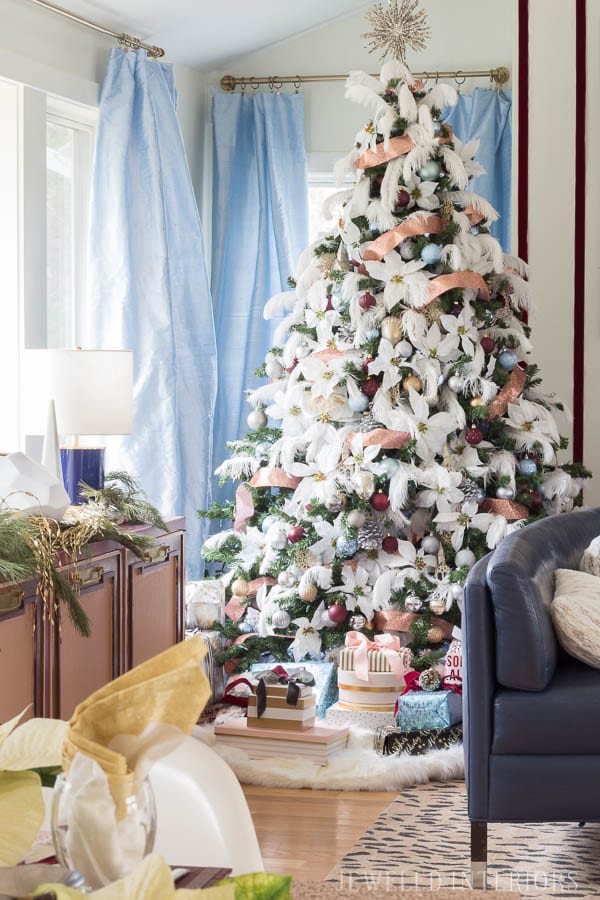 My style is a reflection of what I have learned and experienced over our 11 moves. One of the more glamorous assignments was a two year stint in the UK. It was here that I learned to buy, rehab, and resell furniture at the British auctions. It is also during this hop across the pond that I learned to appreciate most all eras of design, and ever since then I have refused to stick to just one. 
Don't worry though! There are a few reoccurring themes that define my style…Ready? Romantic + Eclectic + Chic (oh, and throw in a hint of unexpected drama when possible)…Wait…did you already read the title of this post?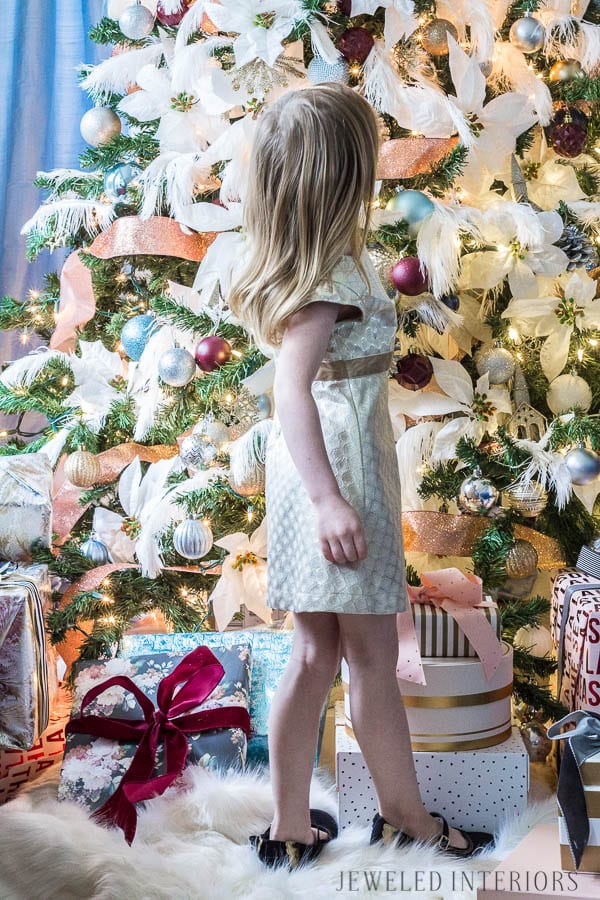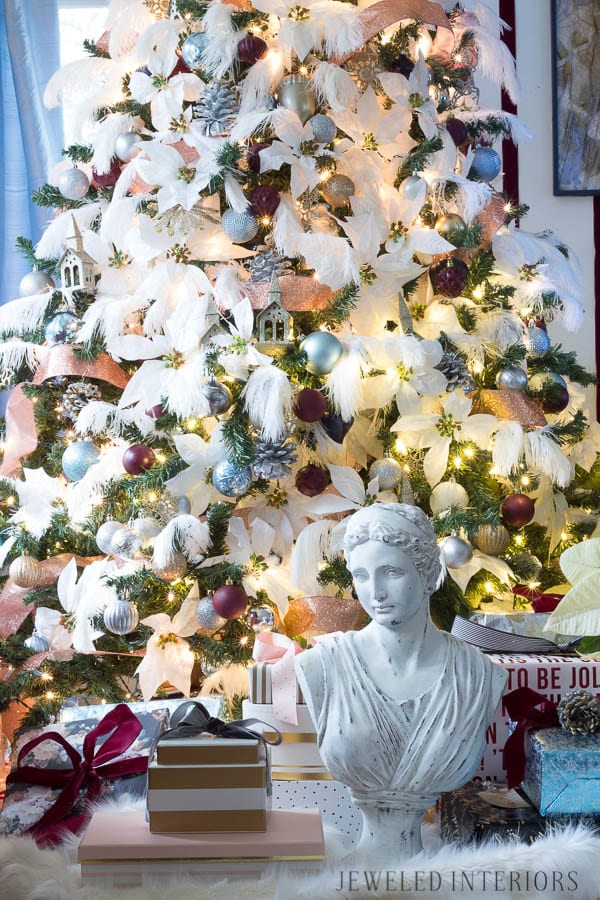 Side note/ truth in advertising. My cute, but very tom-boy-ish, pre-school daughter was the only one of my four children home during this photo shoot today. I asked her to throw on a dress and pose for a few pics…I can't confirm nor deny if I did or did not bribe her with a brownie …My memory is hazy on this one…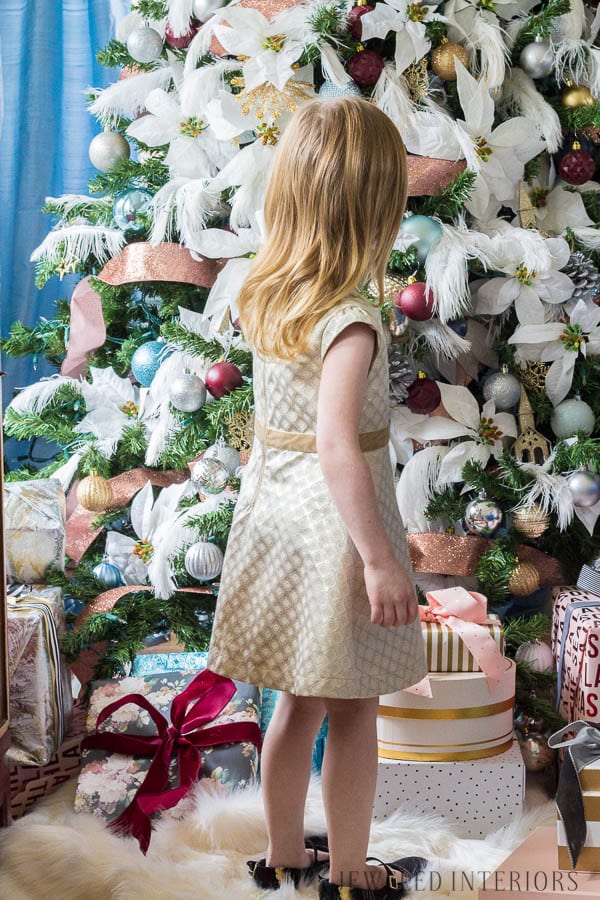 Here was my inspiration for my holiday decor this year. Yep, looks a lot like my ONE ROOM CHALLENGE, doesn't it? I love when my tree pings off of the colors in my room.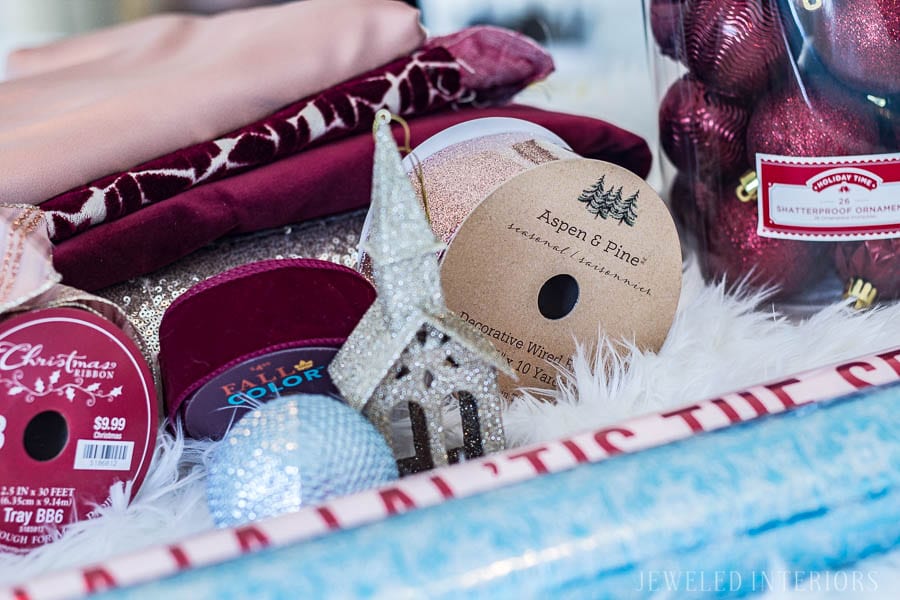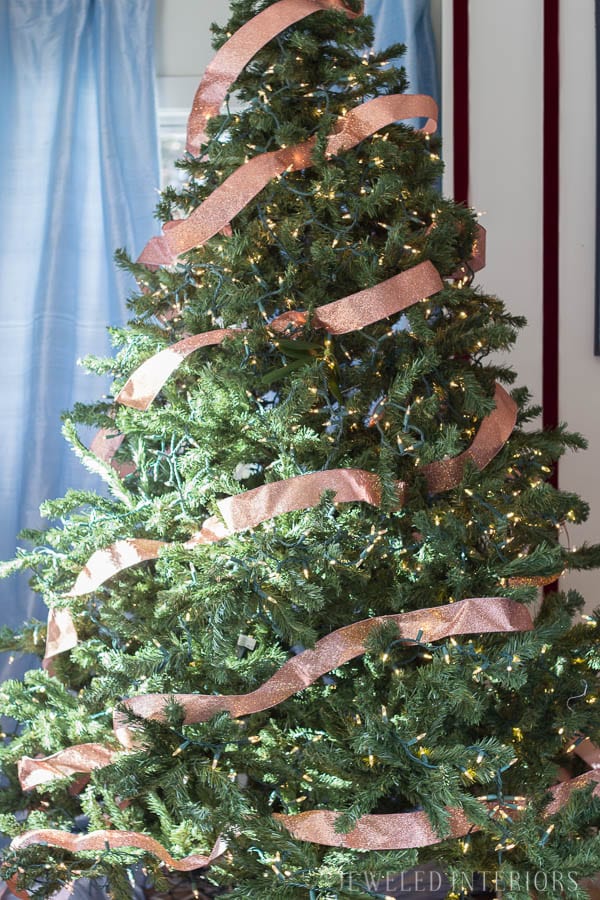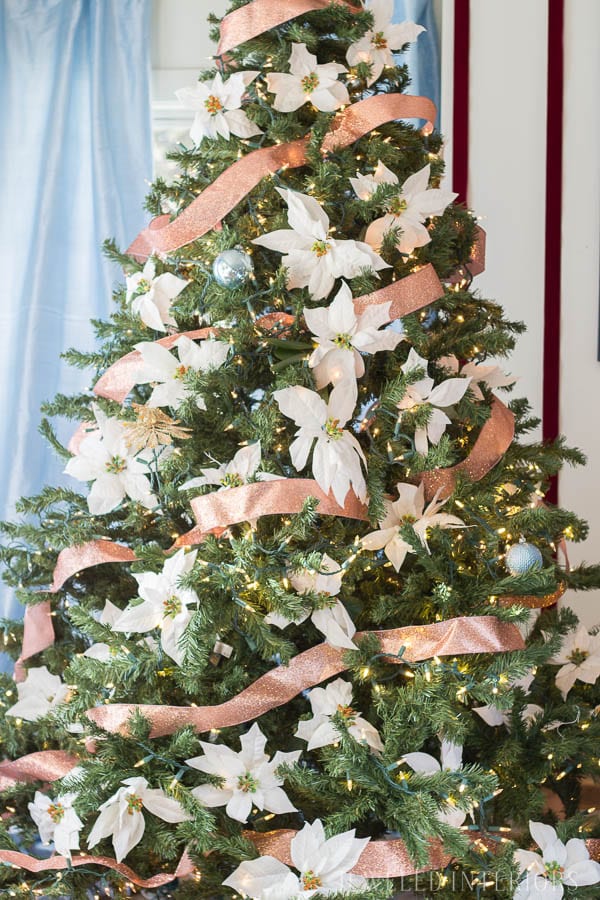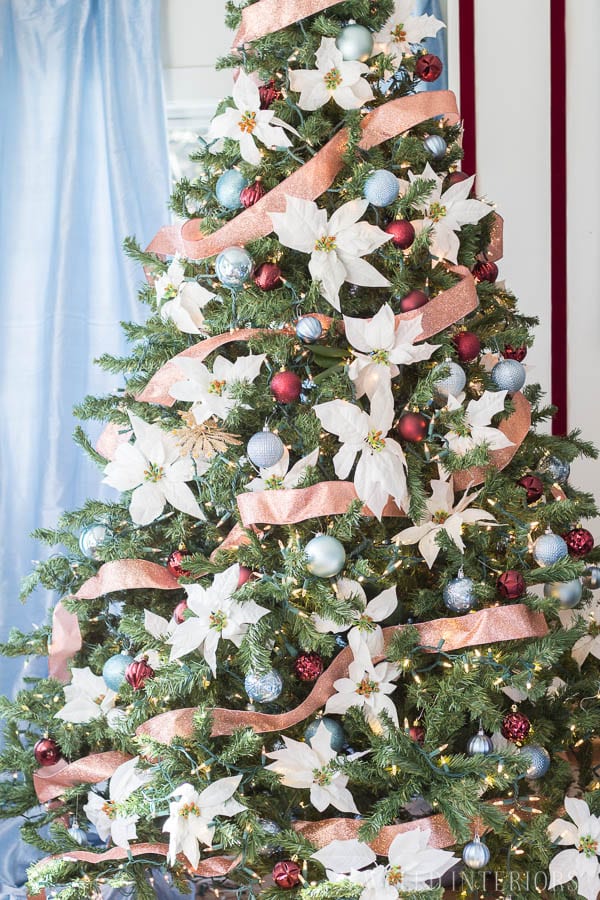 After adding billowing diagonal blush ribbon, a smattering of faux white poinsettas, and a bin full of room coordinating ornaments my Christmas tree was starting to come together.  Notice the two pics below though.  It is the last two steps that took this tree into the dramatic and romantic realm… Can you guess what it is?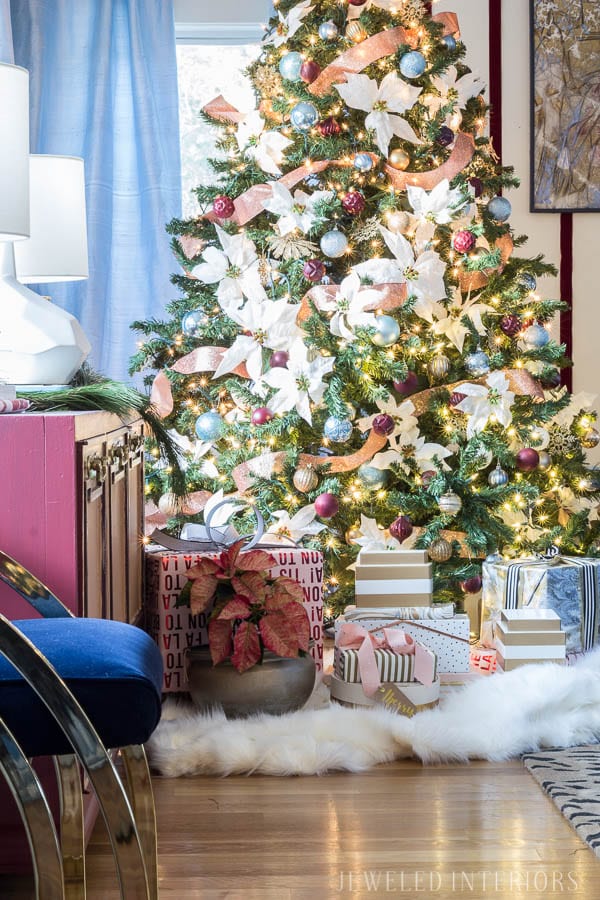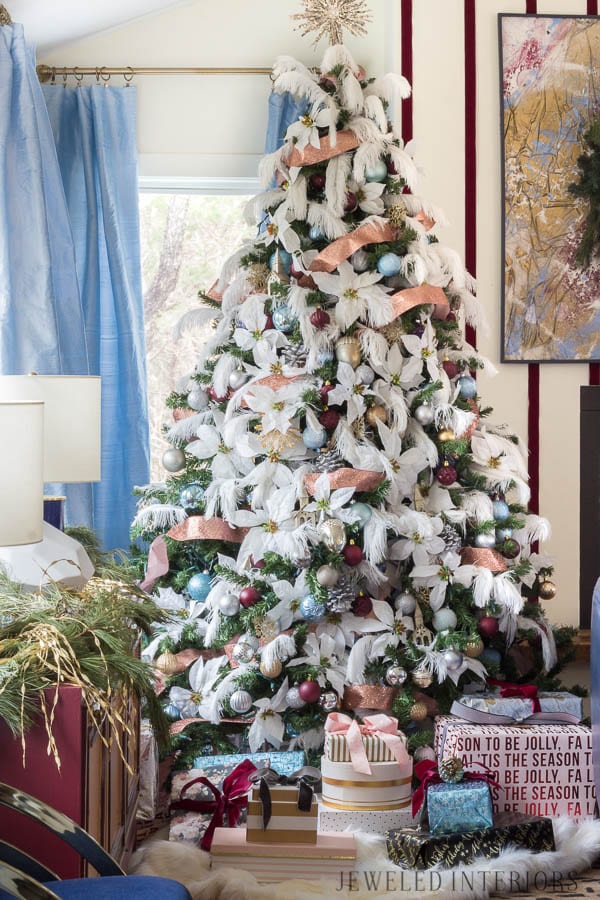 If you "buzzed-in" ostrich feathers then you are today's lucky winner! Yep, ostrich feathers. I splurged on these majestically white beauties a few years ago and use them as often as possible. Check out last year's Nature-chic Christmas HERE.
Also, I added Christmas house ornaments from Hobby Lobby to help tie my two main trees together and to coordinate with a HOLIDAY PARTY I just threw.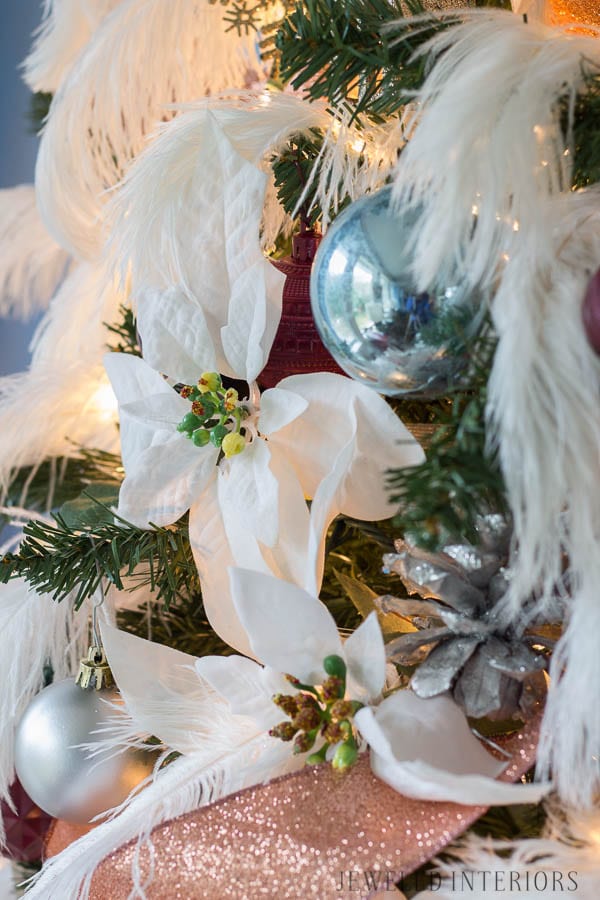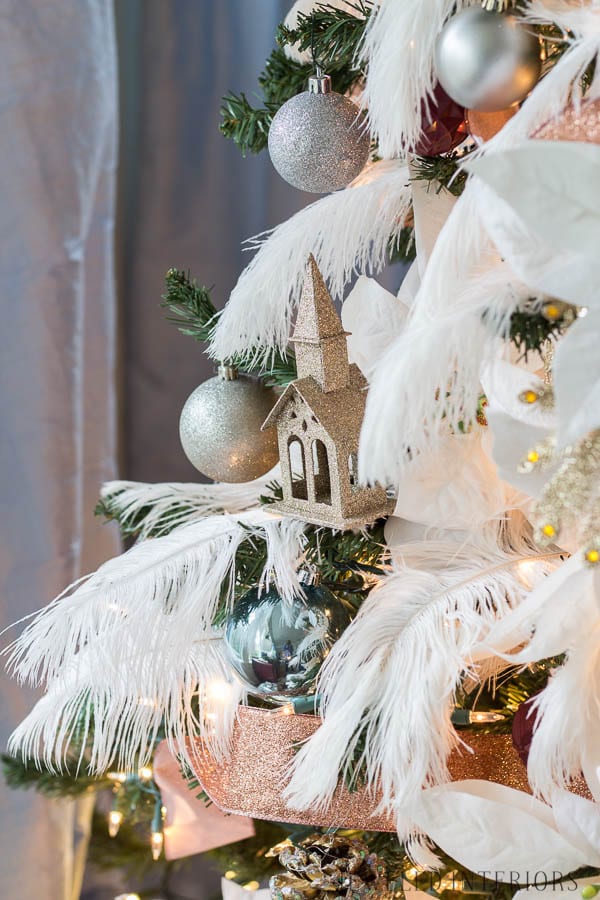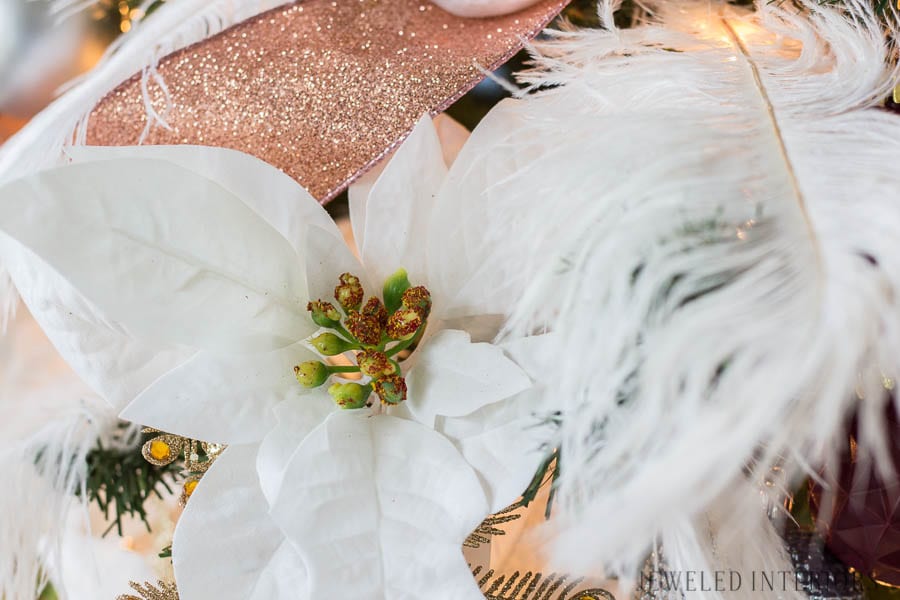 While I technically put up 5 trees this year, my second favorite tree resides in our kitchen. For more details on how and why I came up with the dalmatian print ribbon (plus a lot more pretty pics) CLICK HERE.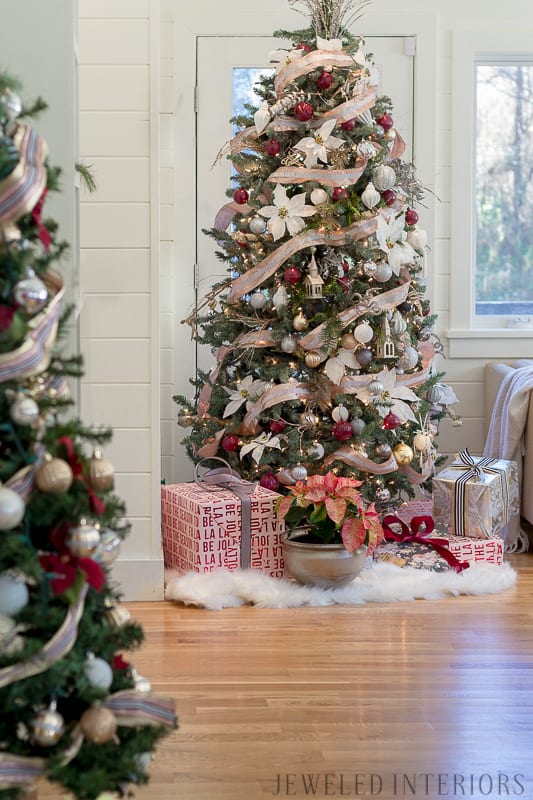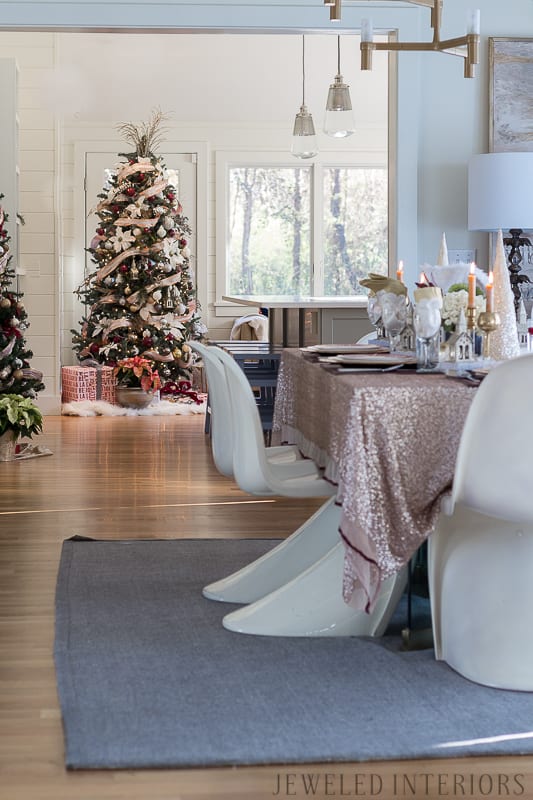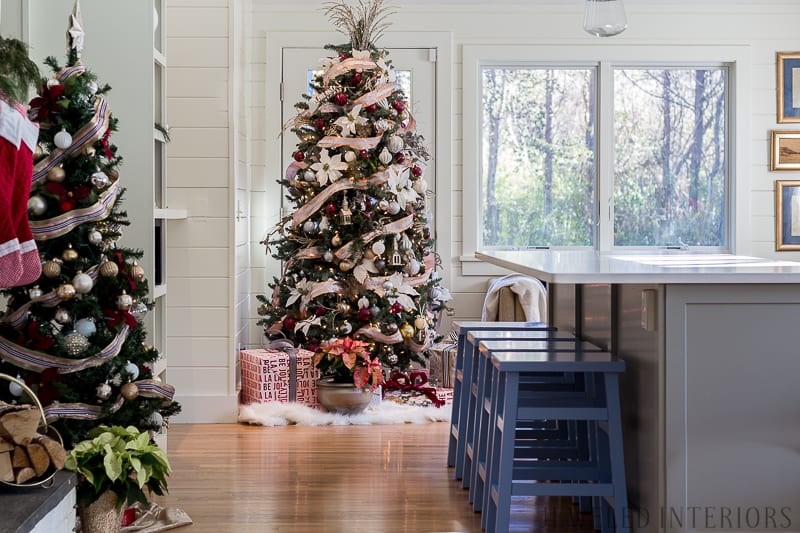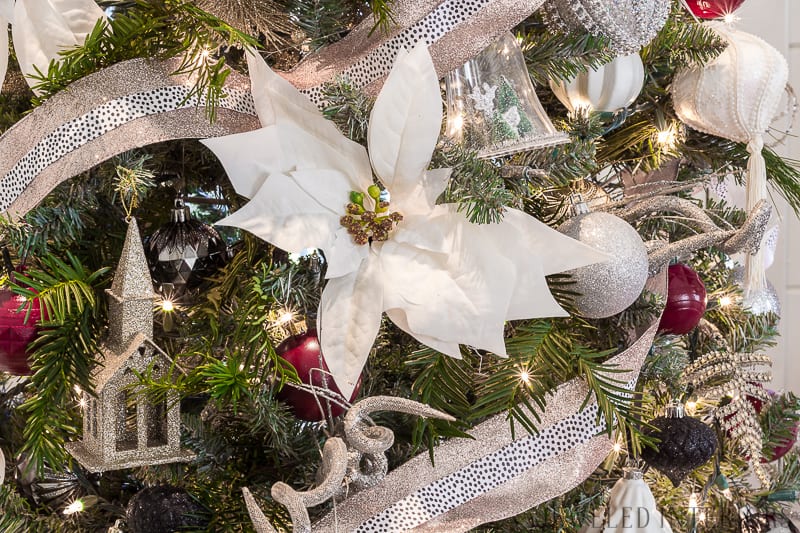 Thank you so very much for joining me on my innaugural Christmas Tree Hop. If you like what you see here then you are going to LOVE tomorrow's post. I am participating in the Winter Eclectic House Tour. I'm not going to lie…It's super pretty. Don't forget to follow me on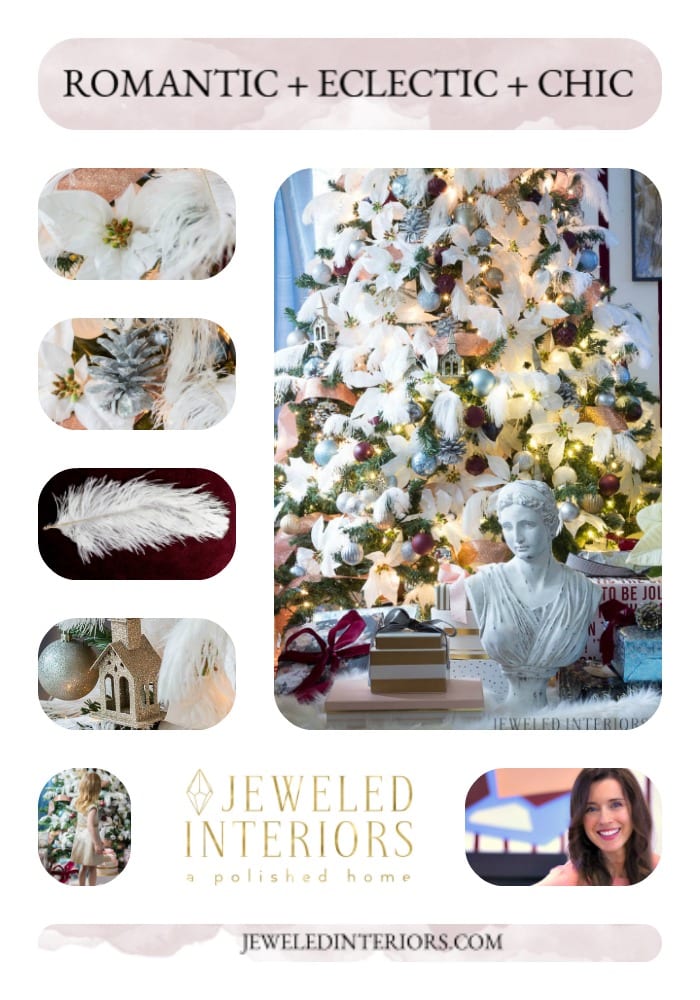 Want more Christmas party fun, Jeweledinteriors style? Click HERE for part 1 of my holiday home tour.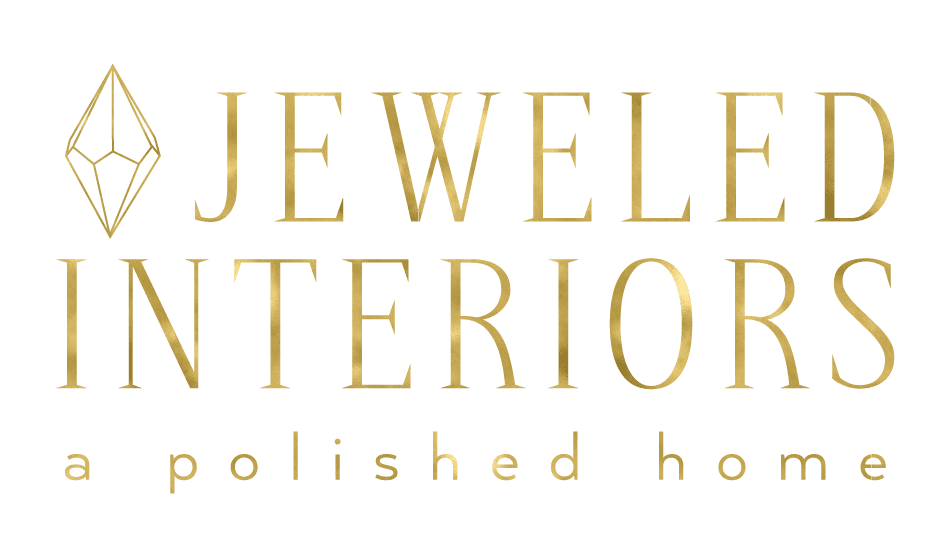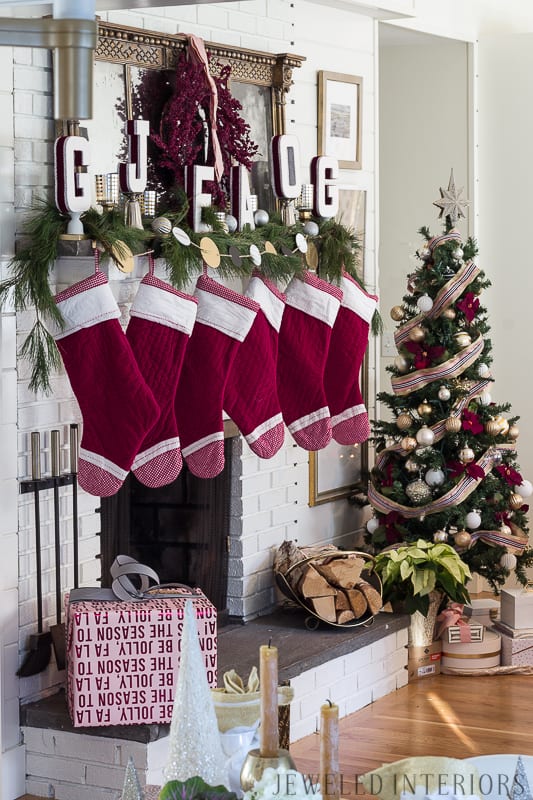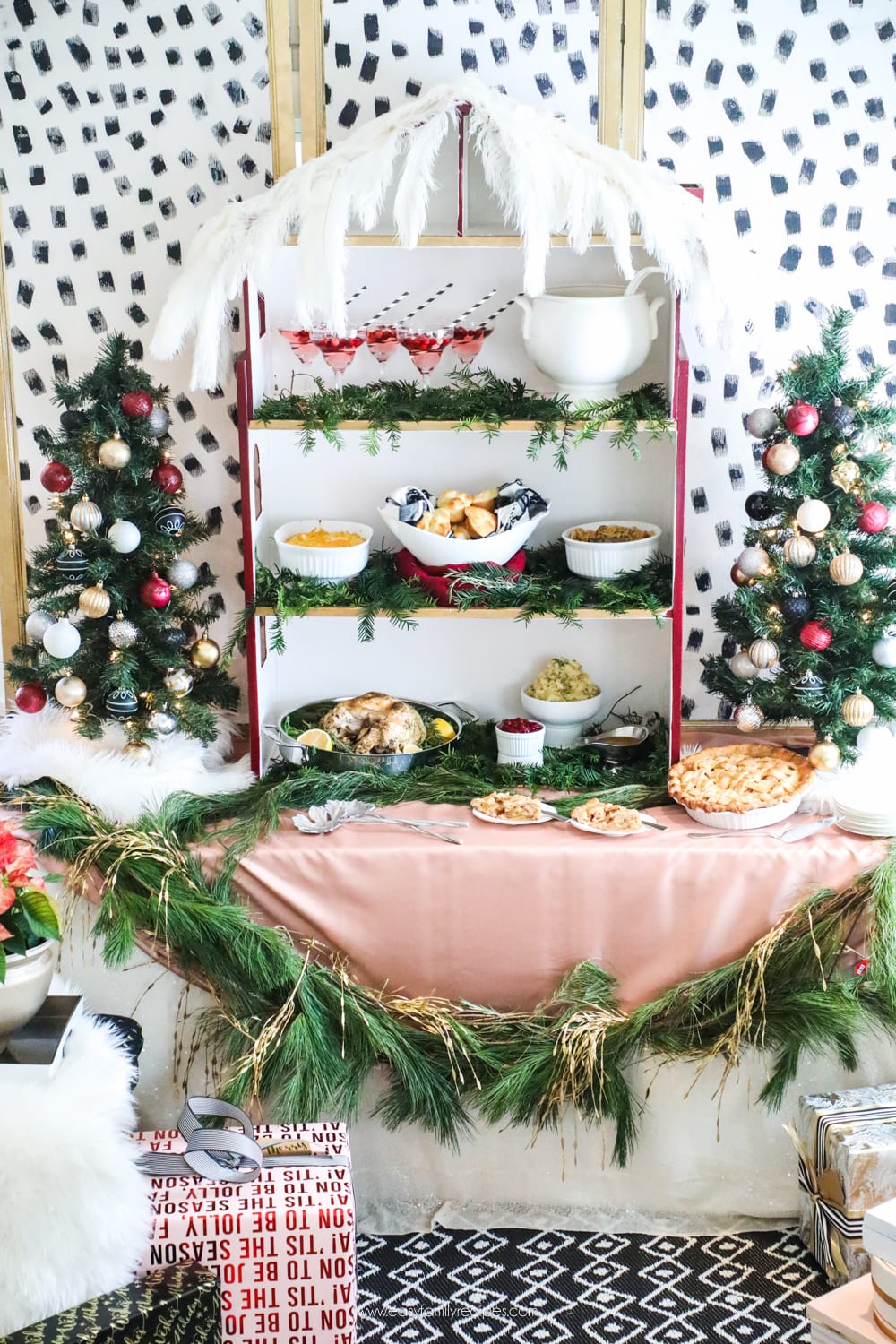 Now, it is my absolute pleasure to introduce the next blogger in the Tree Hop…THE ONE…THE ONLY…BRYNNE D from thegatheredhome.com.  I have to tell you that Brynne is my new virtual pen pal and friend.  By all accounts she is every bit as kind and gracious as she sounds on her blog.  I value her advice, style, and friendship.  I can't wait to see what magic she has worked up on her tree this year… TAKE IT AWAY BRYNNE!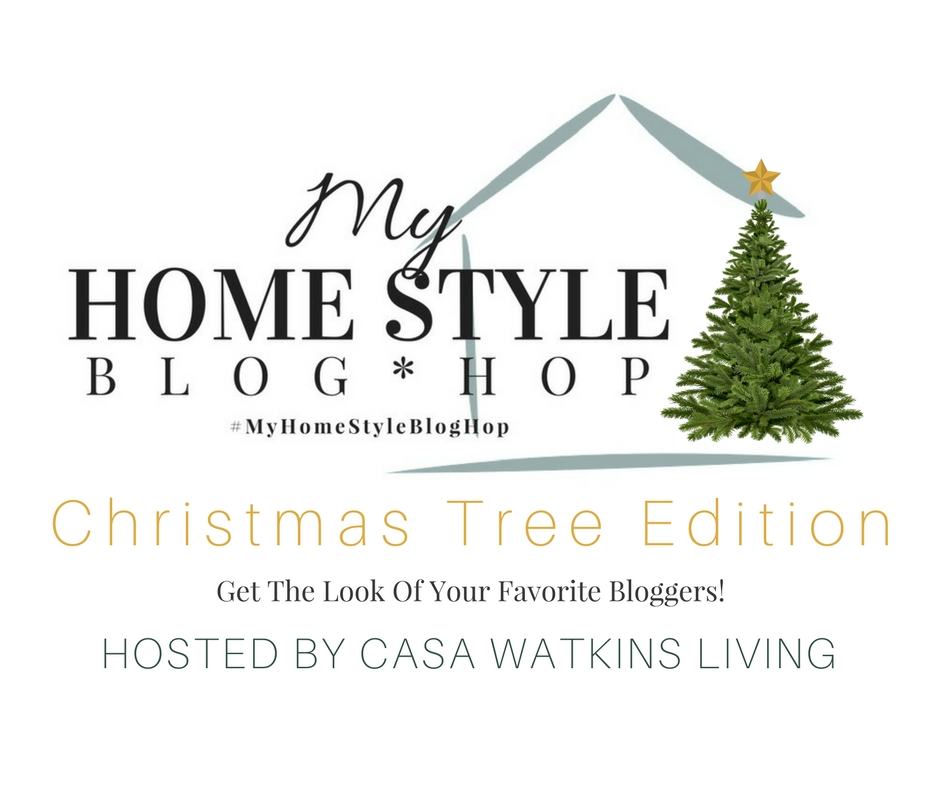 Monday
Tuesday
Wednesday
Thursday
Friday