Looking to set a fabulous table for your next holiday or party?  A good tablescape tells a story which both invites and intruiges your guests. Follow these step by step instructions to create a fun and memorable table with ease.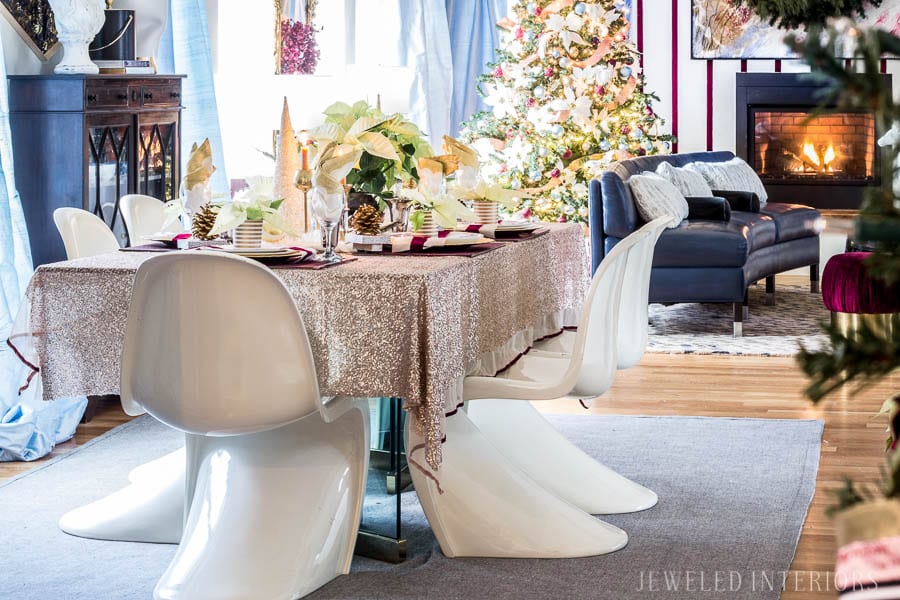 Proper thought in the design stage can lead to an easily executed plan.
Factors to Consider:
1. Your Motives I encourage friends who may feel stressed out by the thought of throwing a fancy party to keep it simple and even think about using paper plates. Hosting should be fun, not migraine inducing. Your guests will be able to tell if you aren't having good time or are simply trying to "show off". I suggest to only take the time to put together a fancy tablescape if you sincerely think it sounds like a FUN and THOUGHTFUL way to spoil yours guests.
2. Your Audience Are we talking about setting a table with 4 toddlers, or a special meal with mostly adults or older children who will appreciate your hospitality? If it is the later, keep reading.
2. Your Supplies Pull out entertaining items you may already have on hand (for example your grandma's china, or that perfect set of napkin rings, or those chargers your mother gave you). No reason to reinvent the wheel here. If you have classic pieces then, by all means, work them in!
2. The Colors in your Room This is an important and often overlooked variable. Simple additions to your design scheme can tie-in elements of your room. For example, I have powder blue silk curtains so I simply added a few powder blue ornaments to my Christmas tablescape. Easy!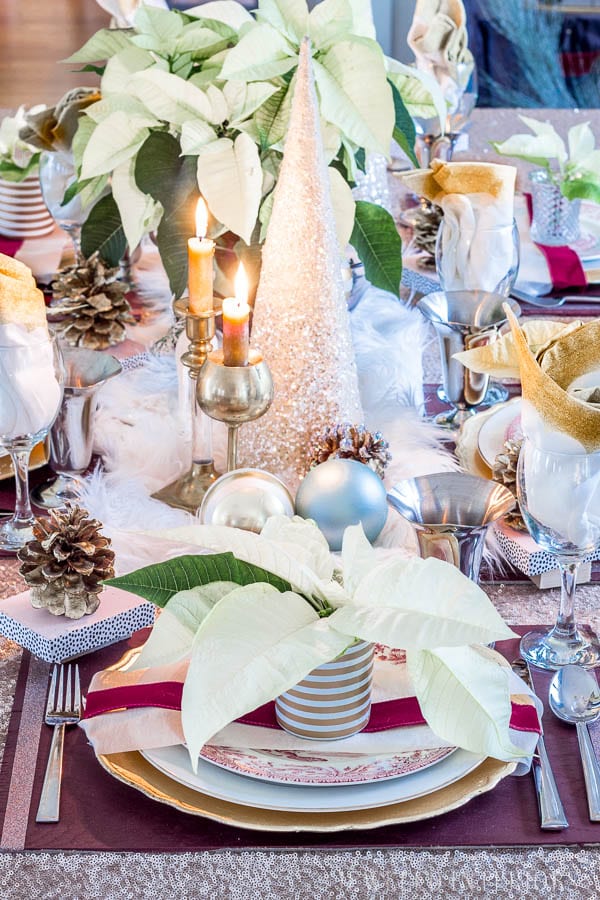 The table is such a lovely place to add texture. Seasonal items like sequined tablecloths, faux fur, fall feathers, or summer pineapples keep the eye stimulated.
I try to incorporate 5 elements into each tablescape:
1. Organic
2. Metallic
3. Ceramic
5. Fabric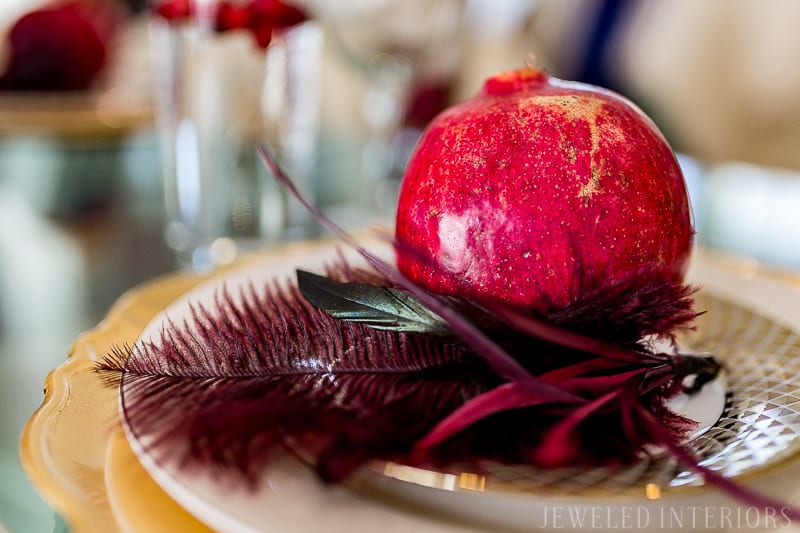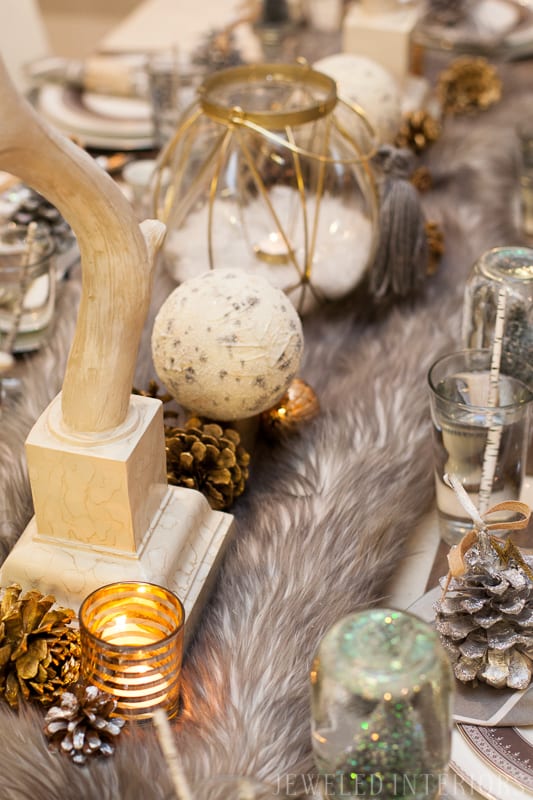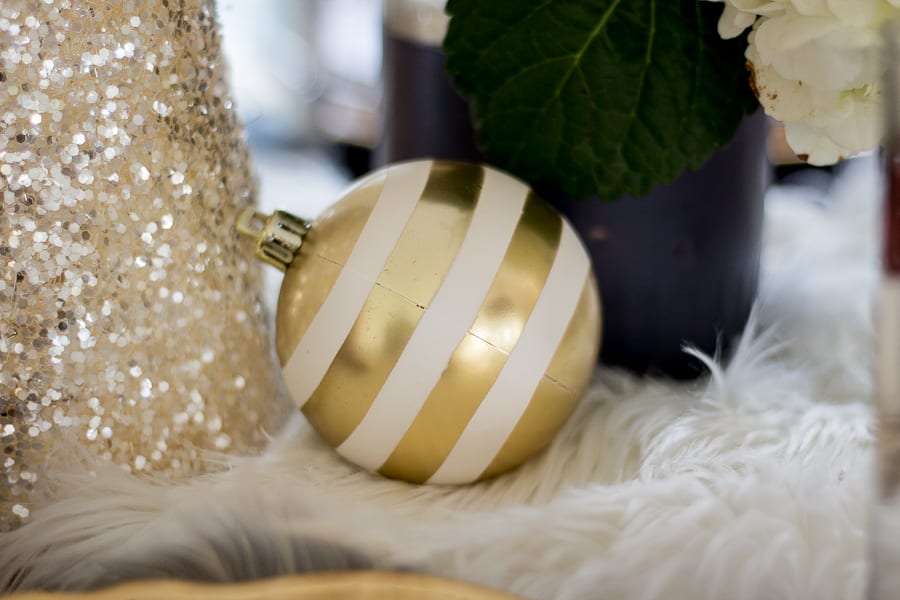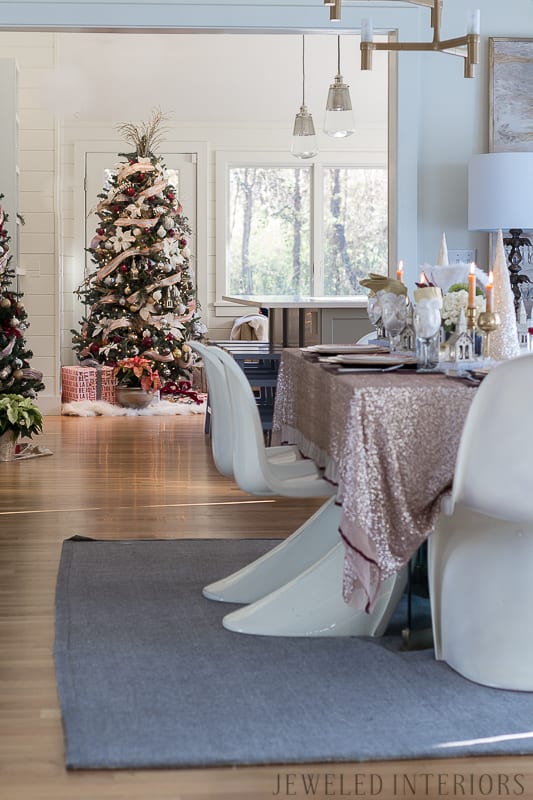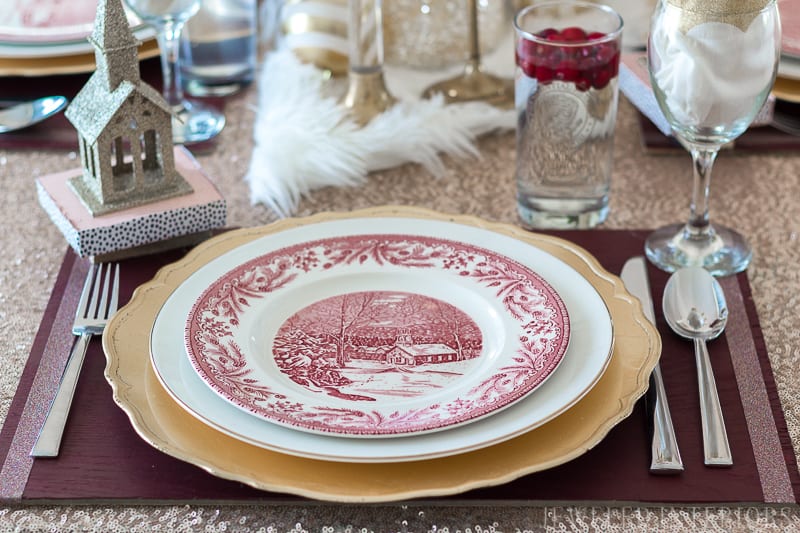 Placemats and chargers are an easy way to highlight and give depth to each place setting. As an added bonus is that they help protect your tablecloth. I've used everything from paper, to fabric, to wood, to jute, or beads. Try to pick a placemat that is versatile enough to use in future place settings.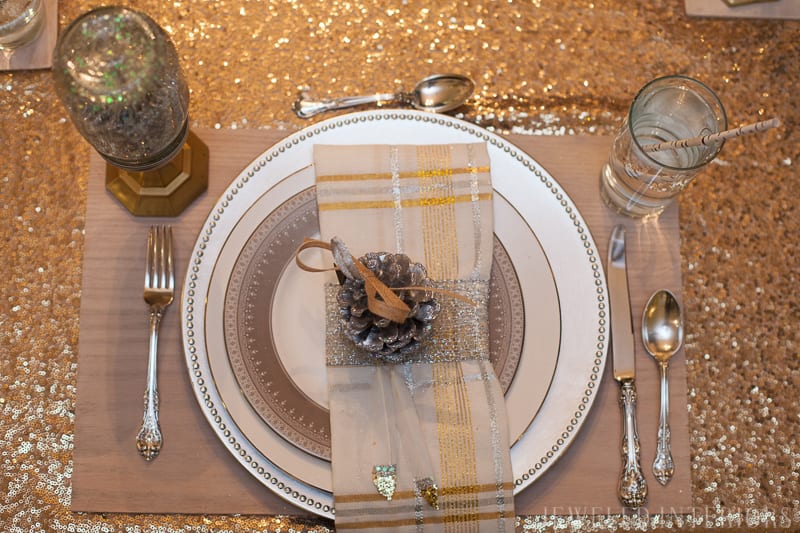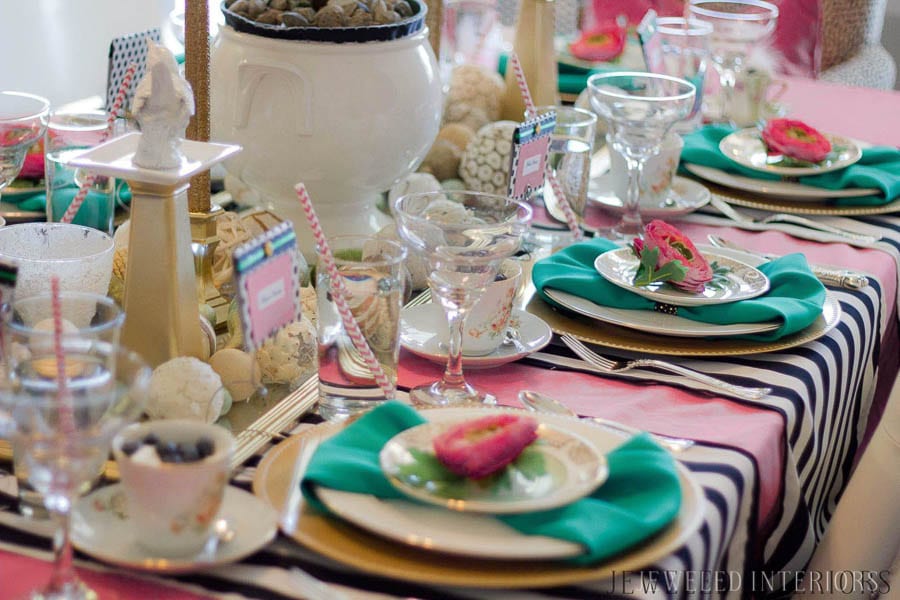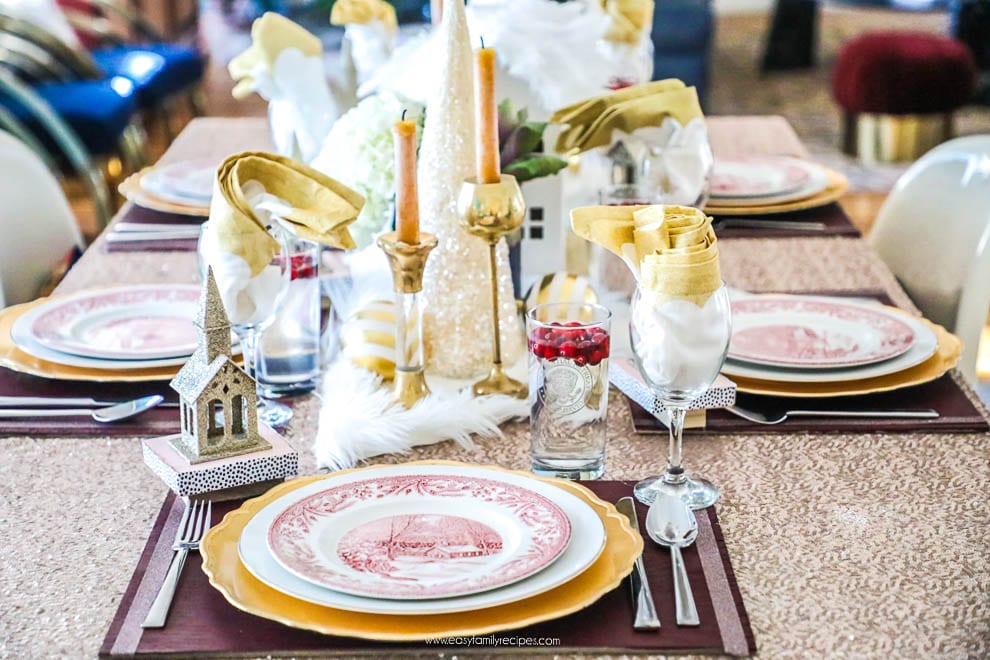 4. Consider your Centerpiece
When it comes to centerpieces you have three basic categories:
1. Those that are under 11-ish inches- (depending on the height of your guests- Green light to leave it on the table through the event
2. Those that are over 11-ish inches and extremely skinny- Yellow Light…It may be ok to keep on the table but it depends on the centerpiece and size and shape of the table. If it seems ok to you, it still may be a good idea to ask your guests if they are bothered by it.
3. Those that are over 11ish inches tall and over 1-1.5 inches wide- Red Light…The centerpiece should be removed as you sit down to eat. This may be a great place to set a dish full of food in it's absence.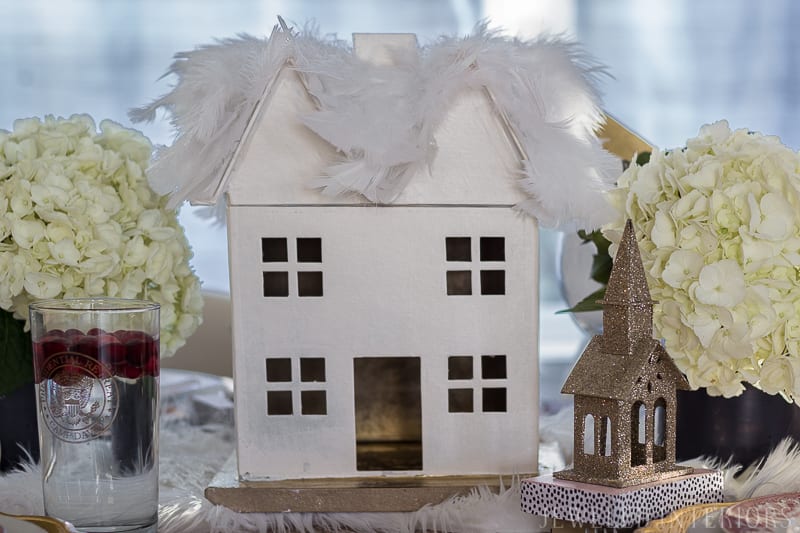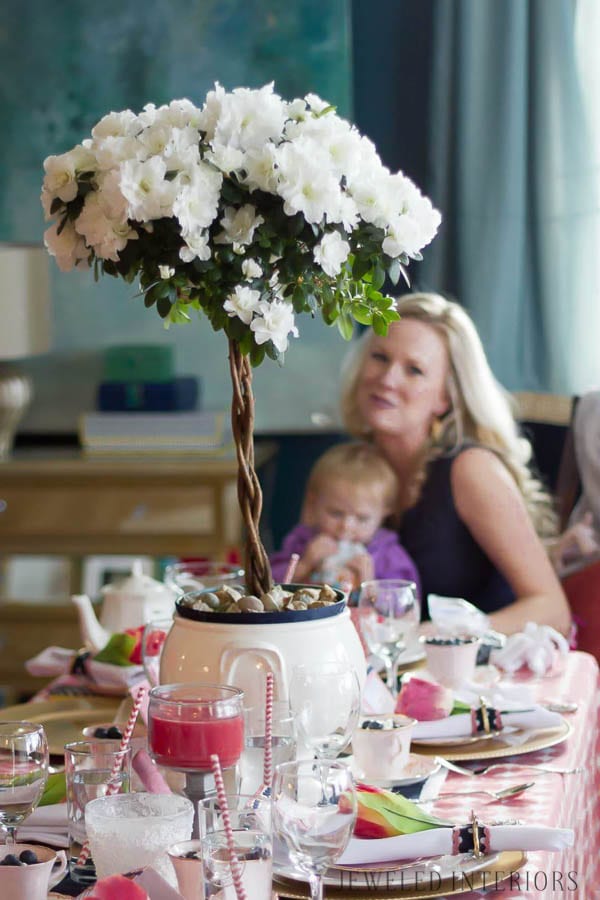 I try to add elements at a variety of heights. This is an important step to make the center of your table balanced and visually pleasing. Perhaps I have a 2 inch tall candle, a 6 in high water glass, an 8 in tall wine glass, a 10 in tall floral arrangements, and 12 inch candles. My eye is intrigued and wants to keep looking.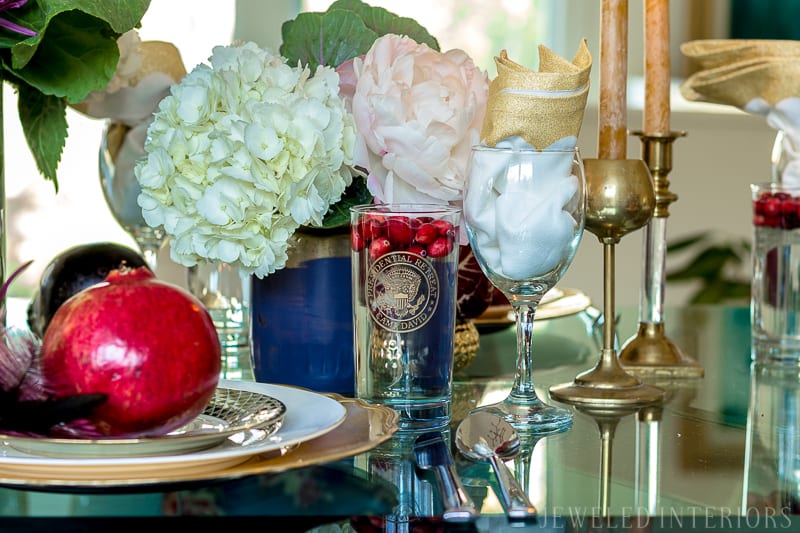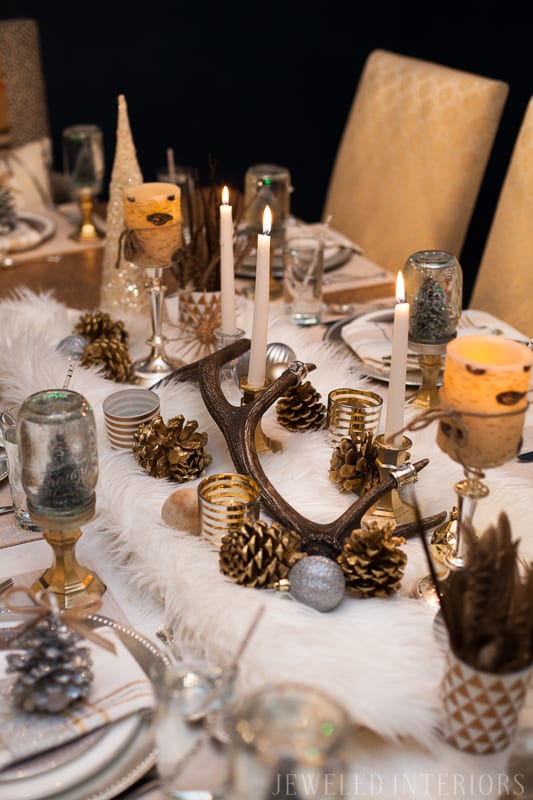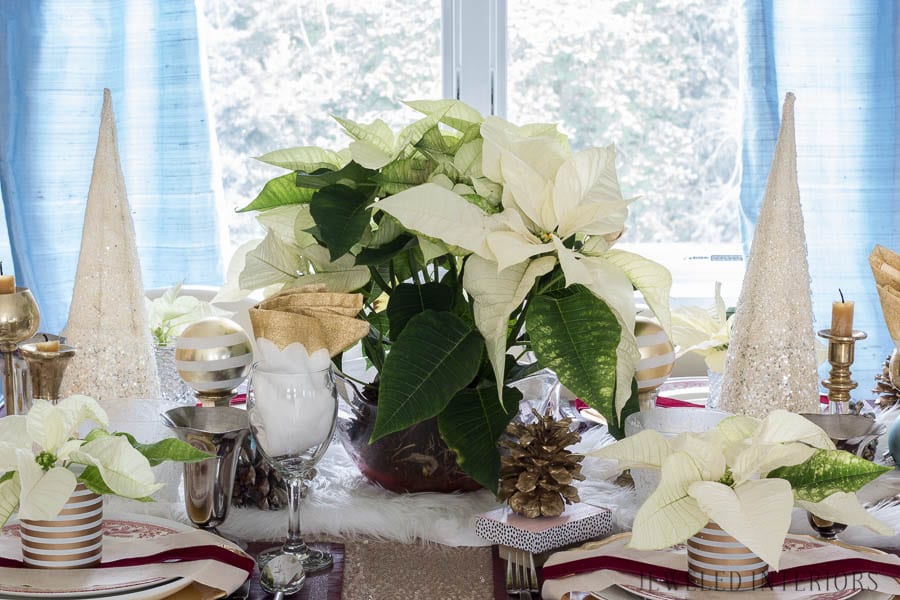 This is my favorite part!  It is so much fun to try to create something unique and eye catching for your guests.  I take the liberty to break some of the "rules" of placesettings to jazz things up a bit.  I often hand craft napkin rings, sew custom napkins, or forego a bread plate for something unexpected. In the first picture below you can notice that I wrapped the plate in two levels of ribbon.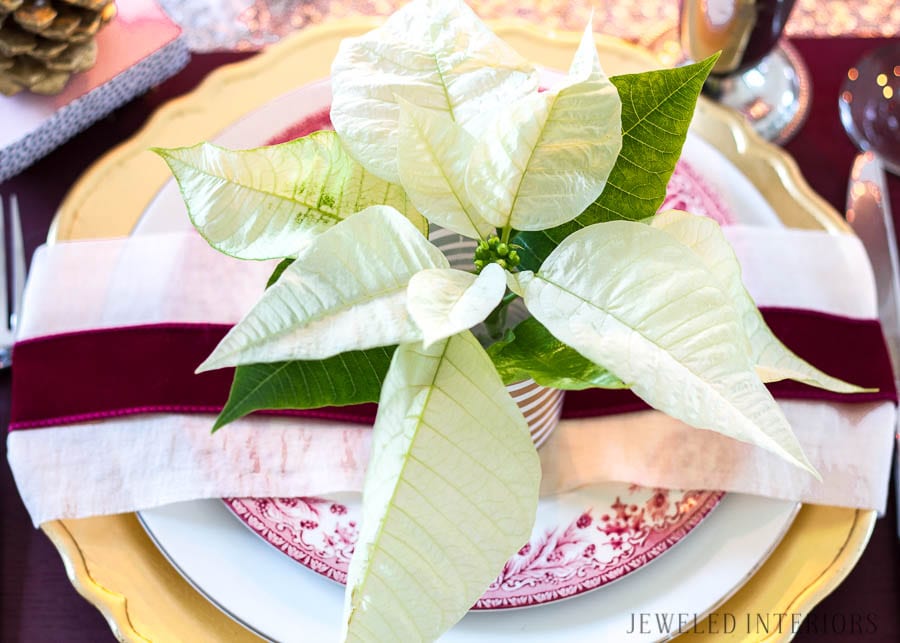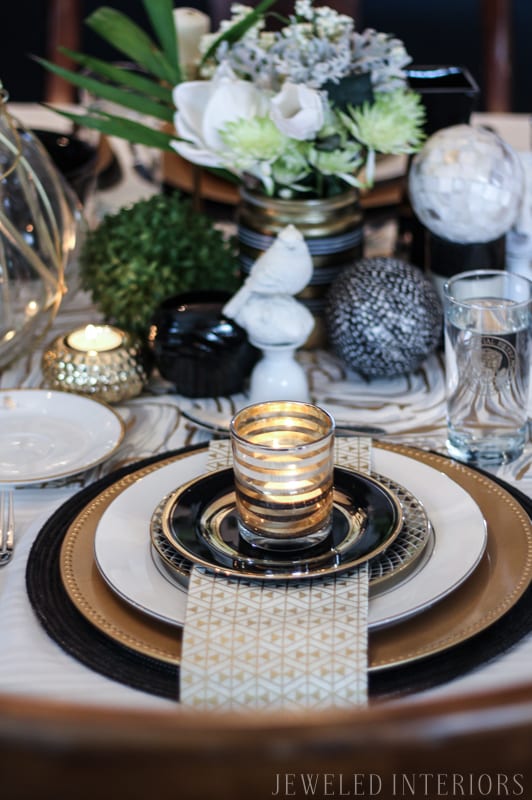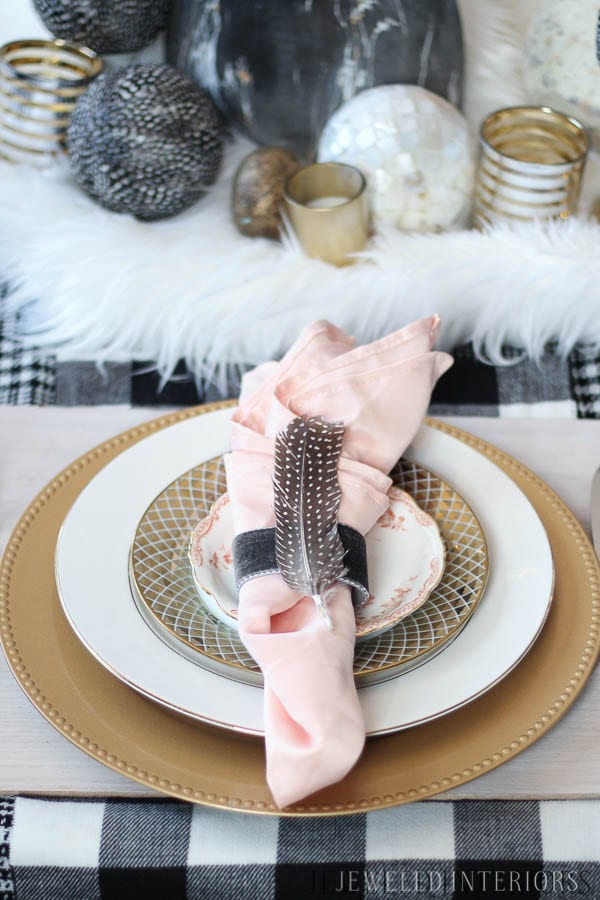 Nothing beats the enchantment of adding lighting to your table. While this illuminance usually comes in the form of candles, the look can also be achieved by battery operated fairy lights. Don't forget to dim the overhead lights a touch to let your flickering candles work their magic.
I have been buying thrift store candle sticks and dollar store (and craft store clearance section) candle holdes for years. Now I have an inexpensive assortment of options.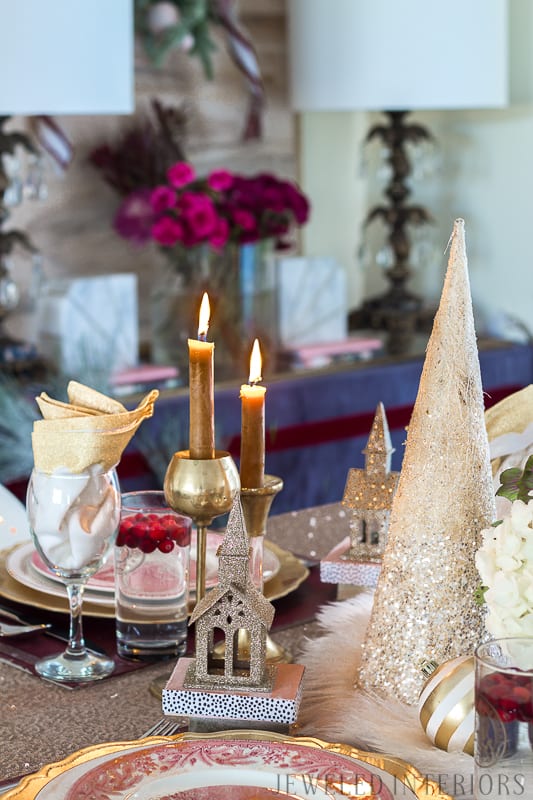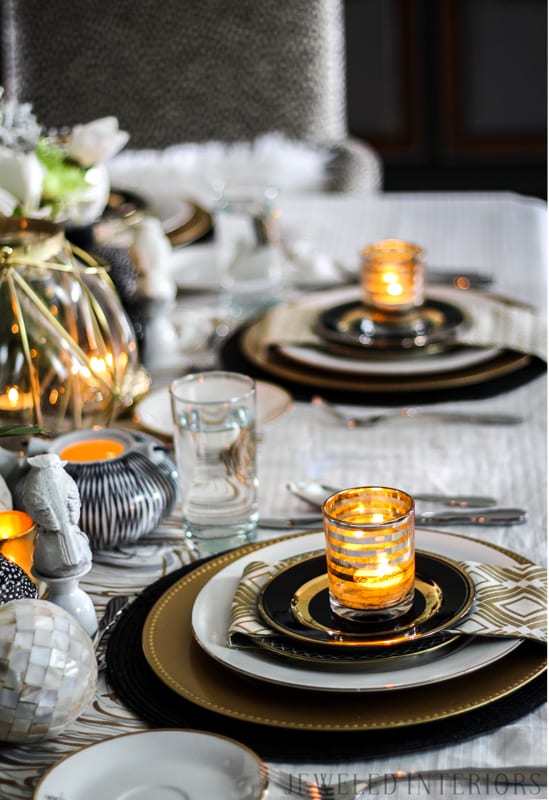 My "no fail", "can't go without", "makes eveything better" suggestion for your table is to always add fresh flowers.  No time for anything else? Walk out to your garden or stop by your local florist or grocery store to pick up flowers to match your tablescape. If you have a rectangular table place the flowers in three vases along the center of the table. It will be lovely.