Note: Some products in this post are sponsored but the opinions are 100 percent my own.
Ummm….There really are no words… Nothing can describe just how spectacular Milton and King Viva Tropicana Wallpaper looks in my future dining room, but I'm going to do my best to help you understand why I'm nearly speechless.
Week 1 – The Plan | Week 2– The Moulding | Week 3– The Leopard Chairs | Week 4– The Chandelier | Week 5- You are HERE  | Week 6– BIG REVEAL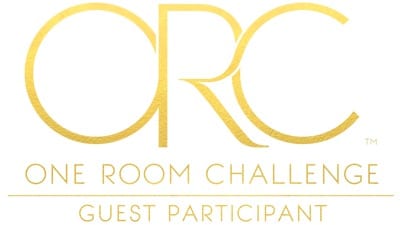 I want to start out with a huge thank you to Linda, from Calling it Home, for organizing the ONE ROOM CHALLENGE!
This is a 6 week event which includes 20 "Challenge Participants" and hundreds of other "Guest Participants" (like me).  All of us have the goal of transforming our spaces with only a month and a half to get it done.  As an added bonus there are two great media sponsors for this event, Better Homes and Gardens and Home Love Network.  They will be picking their favorites to showcase as we all cheer each other on to the finish line…which, btw…is next week…gulp!
Milton and King Wallpaper
The HARDEST part about the wallpaper process was deciding which one to choose.  For a week or two these were my top contenders…I mean…Can you blame me?  I literally brought these samples everywhere.  Parents at the bus stop and soccer games were baffled as to why I was asking their opinion on wallpaper.  True story.
BUT THEN…I saw the Viva Tropicana Wallpaper online.  I have always had a very soft spot in my heart for large scaled wallpaper. In fact, I SWEAR I've had this image (Pictured here in the "canvas" colorways) pinned forever, but I've been told it's a relatively new product.  Maybe I pinned it in my deepest wallpaper dreams.
Before Milton and King Viva Tropicana Wallpaper
Is this a dining room or a bedroom? Because just looking at this space makes me feel bored and sleepy.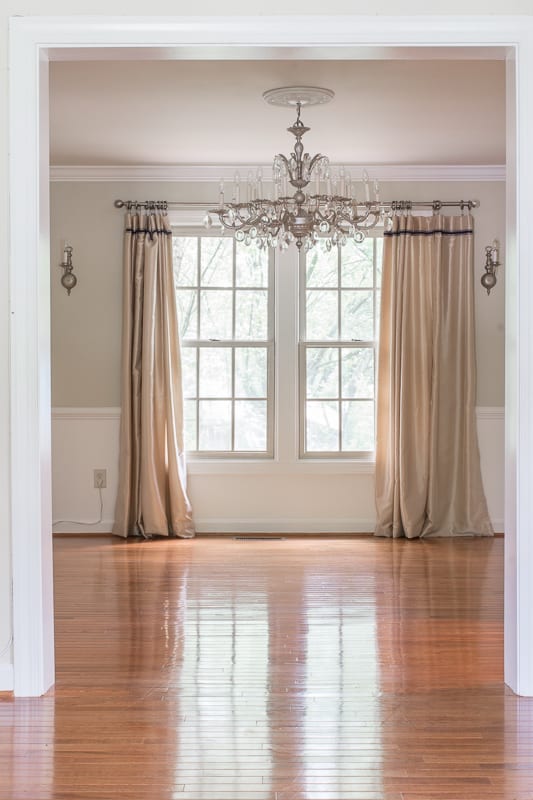 After Milton and King Viva Tropicana Wallpaper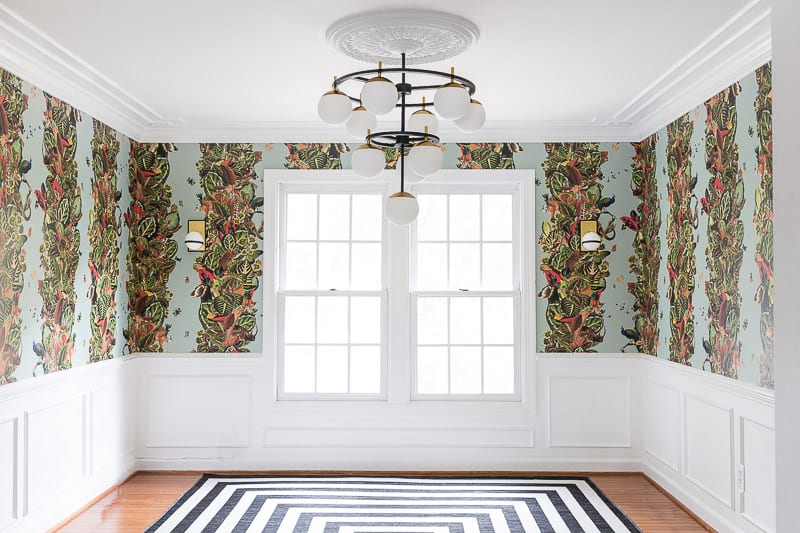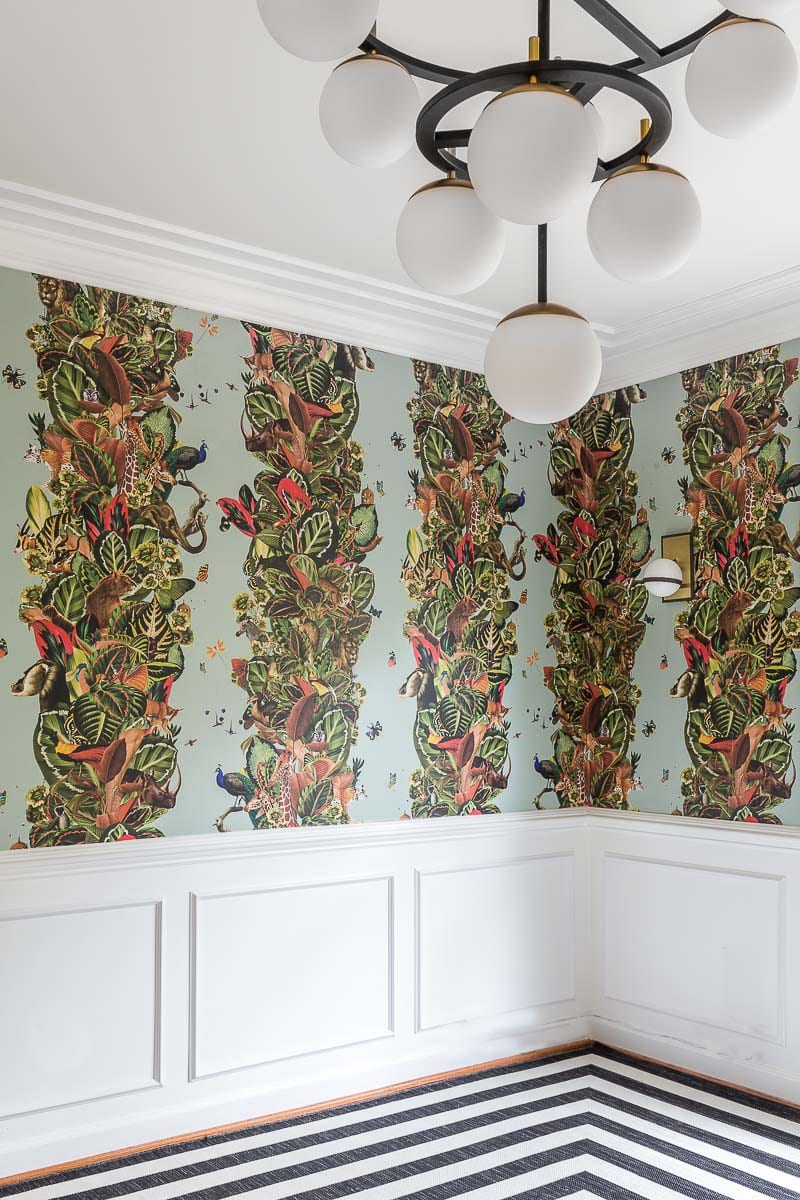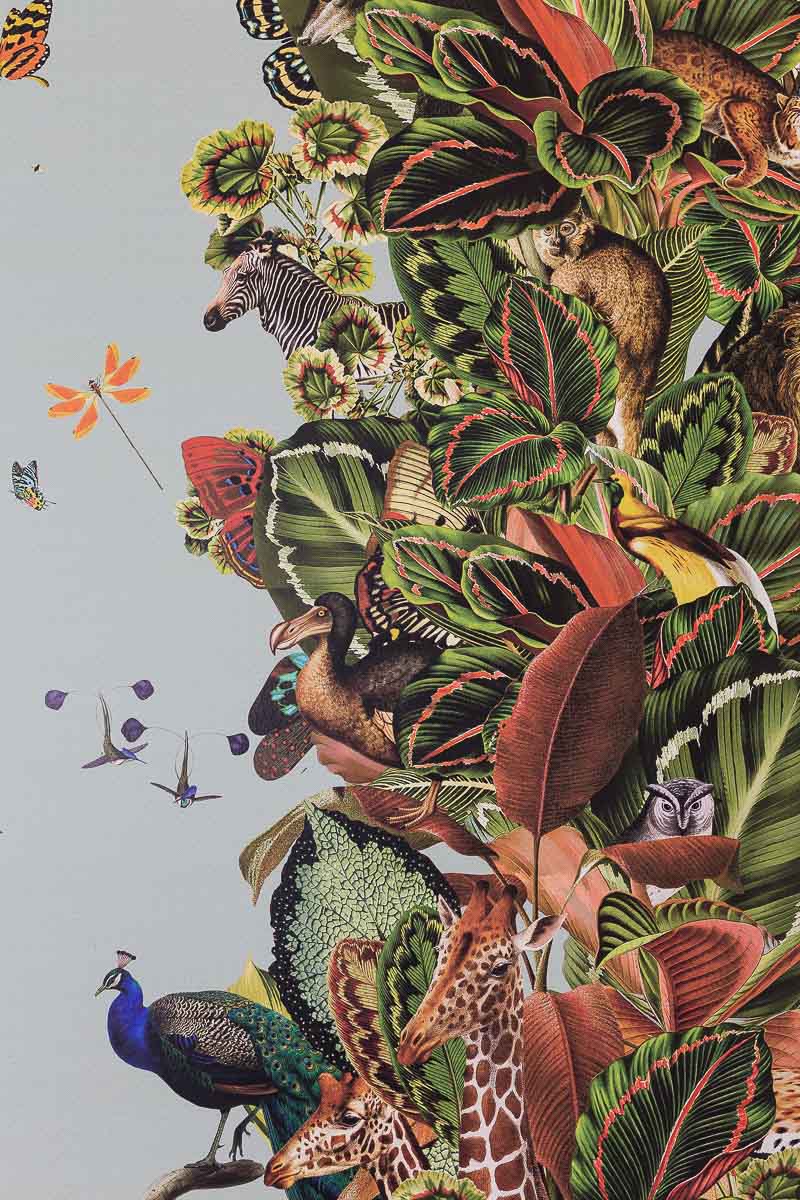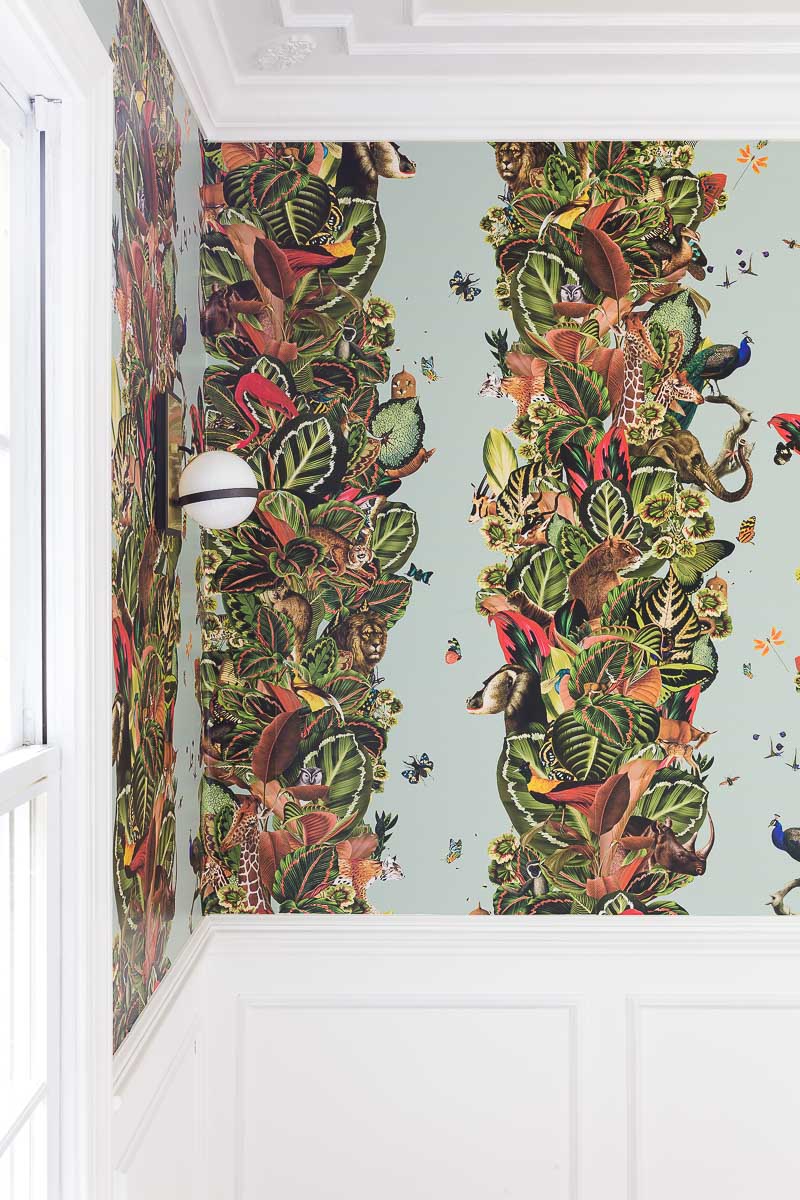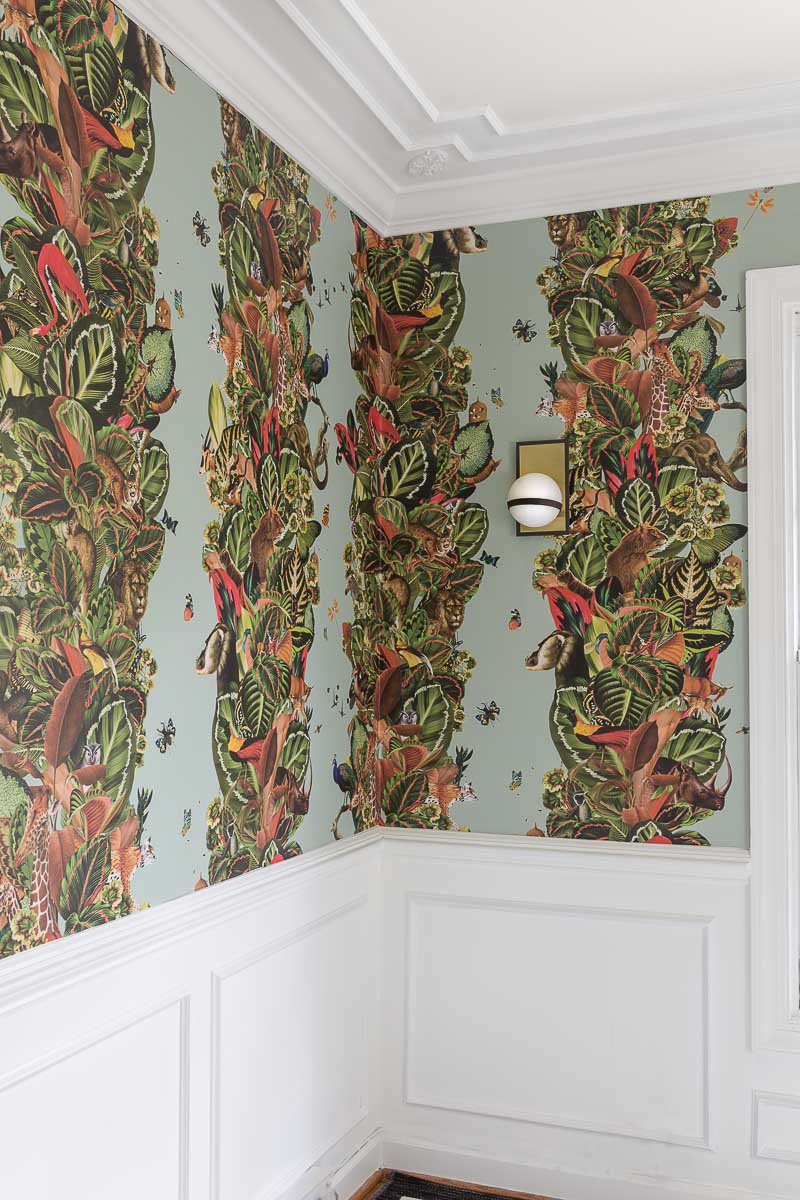 Why I LOVE Milton and King Viva Tropica Wallpaper
I think wallpaper is a bit of a misnomer for this product.  Wall art, or wall masterpiece is probably a better descriptor. The paper is equally gorgeous at 12 inches as it is from 12 feet away. The details in this paper are unbelievable!
Side note: At the current time the unofficial count (by my seven year old) is aroud thirty seven different species of fauna and insects.  Better not quote me on that one though.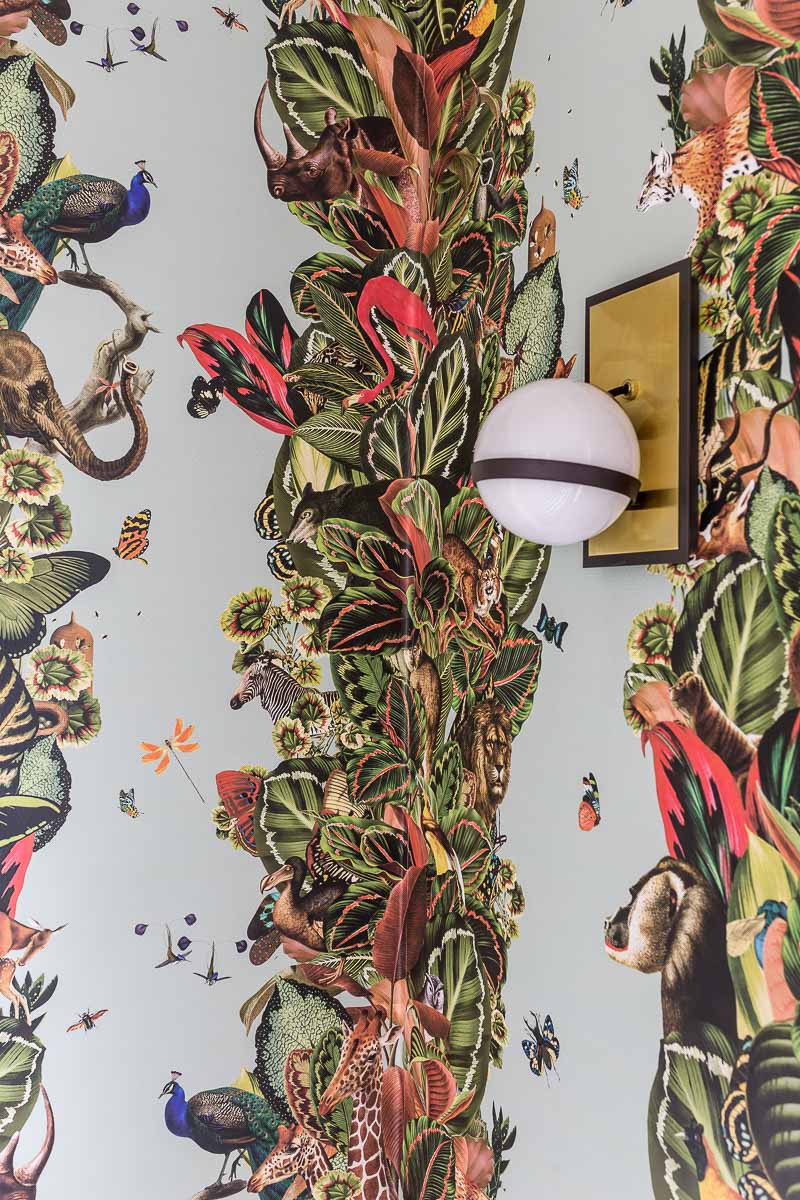 The scale is to die for!  I can't walk past this room without walking in, taking a deep breath, and savoring it for a few moments.  I imagine that this "new car smell" effect is going to last a LONG, LONG, LONG time!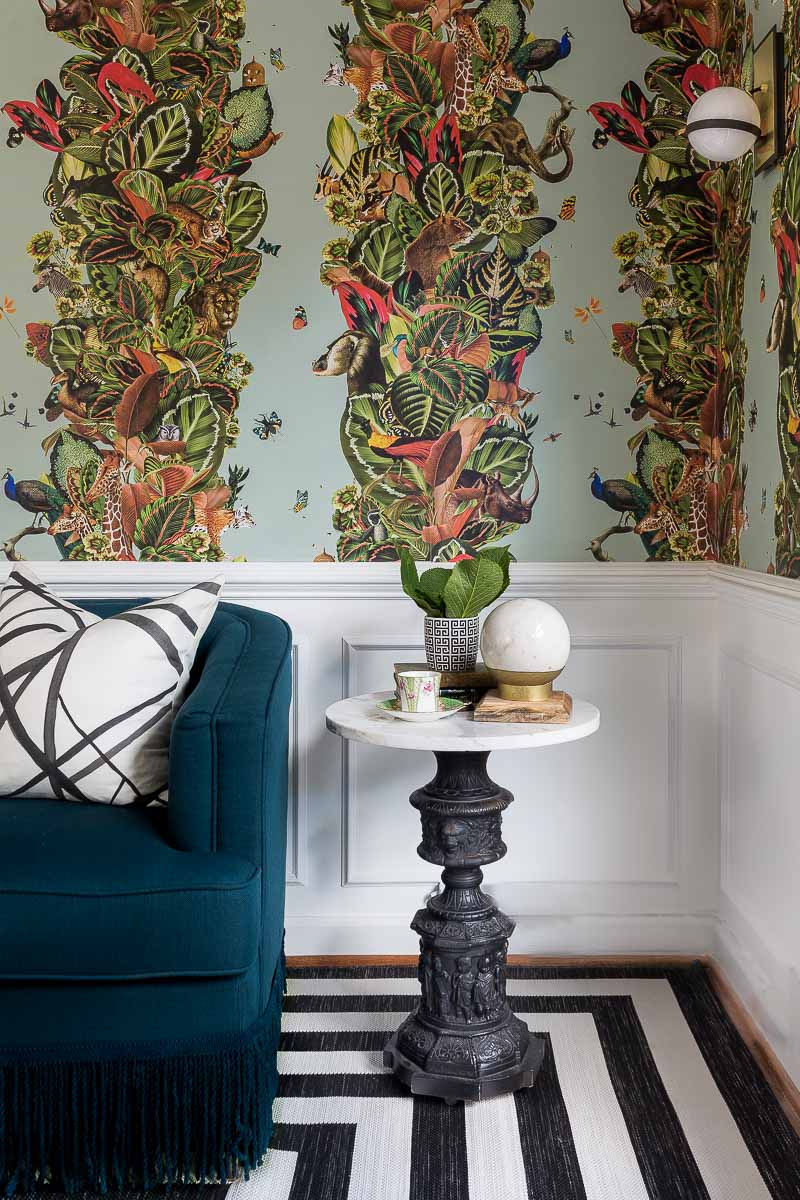 Some girls like to buy new outfits and try them on with a variety of accessories.  I, on the other hand, like to install new wallpaper and style it with all of my favorite furniture.  ?.
Actually, I want to demonstrate yet another reason why I love this Milton and King Viva Tropicana Wallpaper.  It's versatile.  You see, I can picture this paper with a variety of different styles (traditional, eclectic, global, bohemian…pretty much anything but farmhouse.  Just sayin').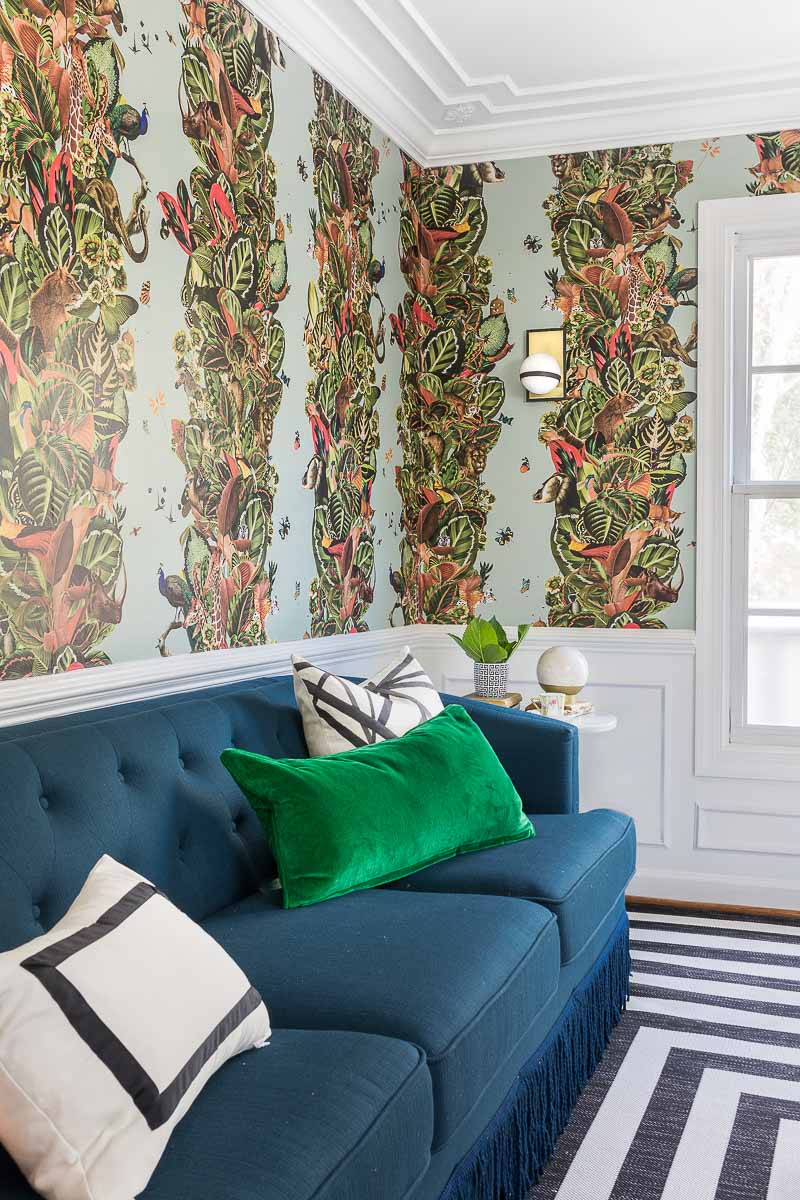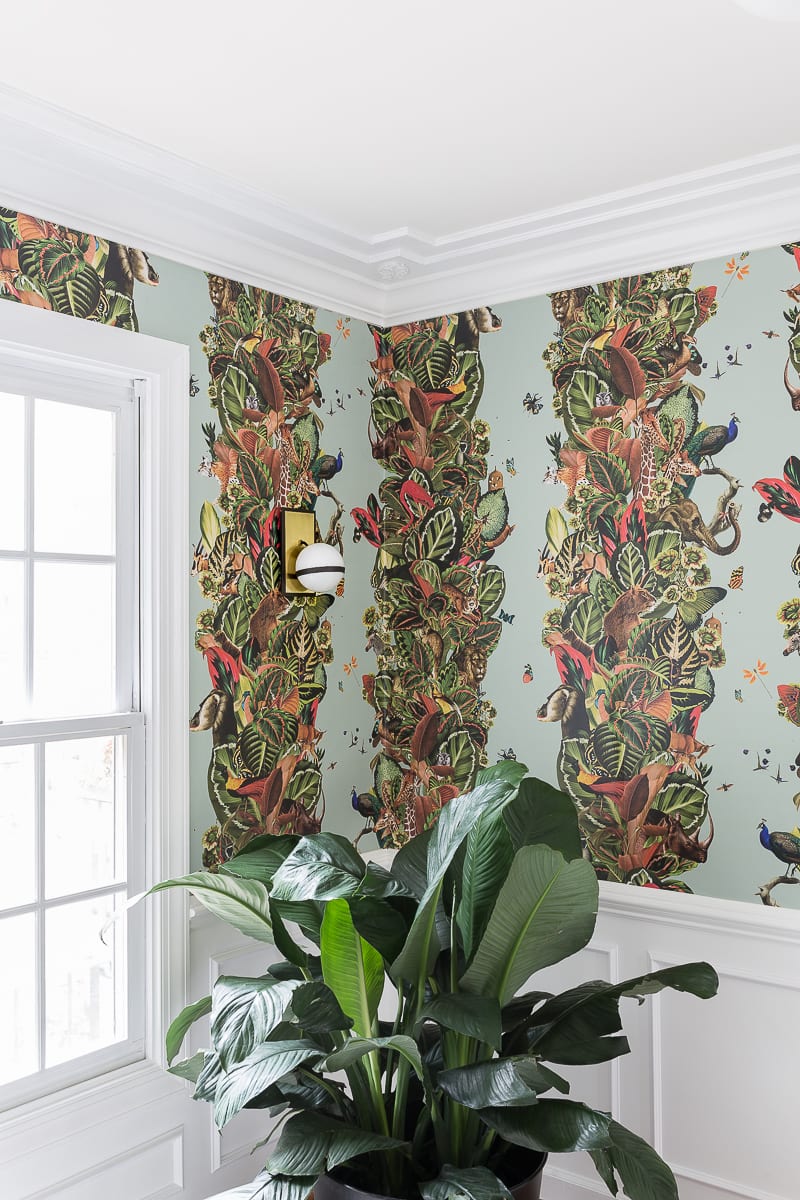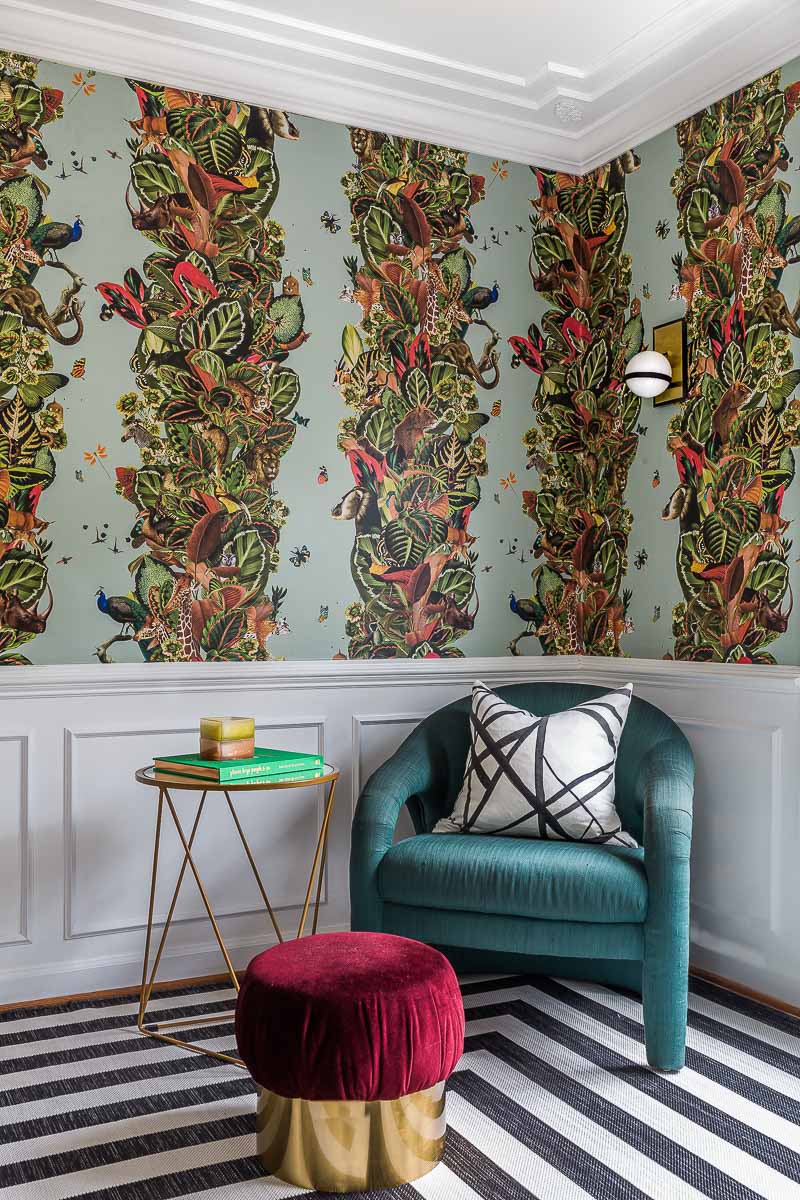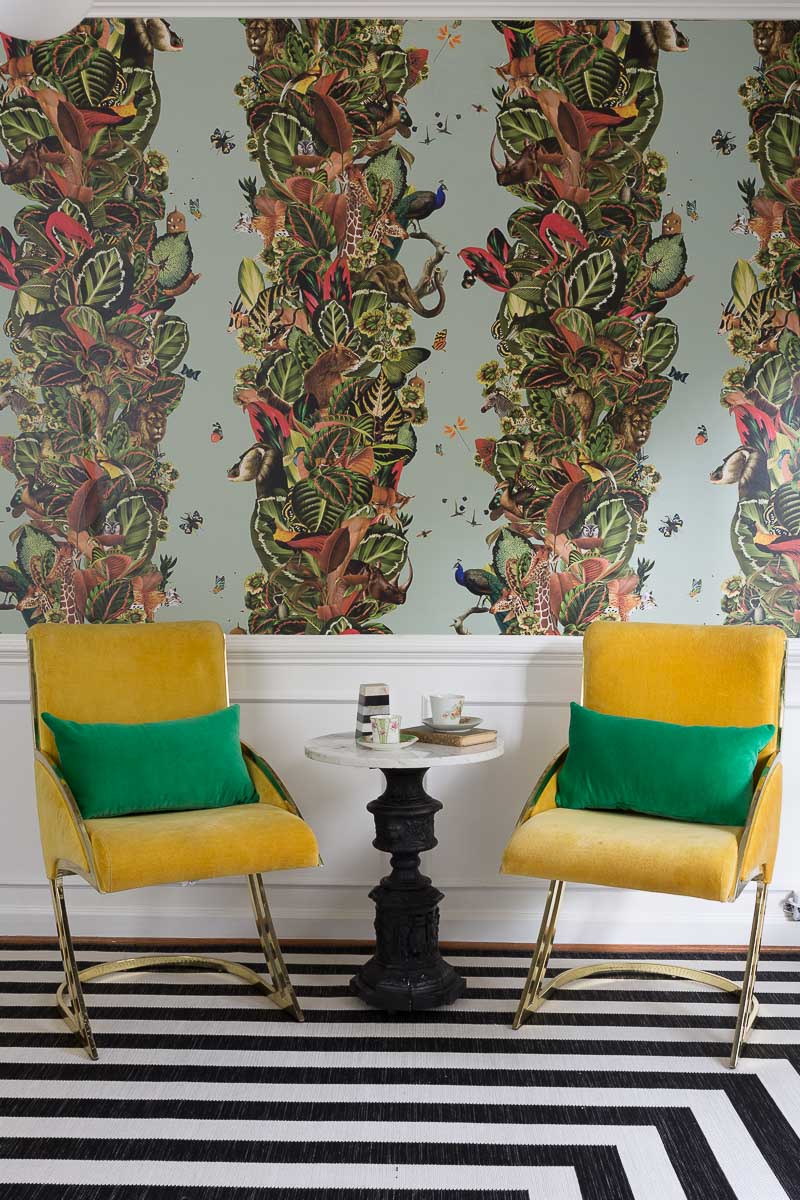 Do you catch my drift?  Depending on which furniture and accessories (such as these Arianna Belle pillows) one chooses to use, this paper could totally change vibes.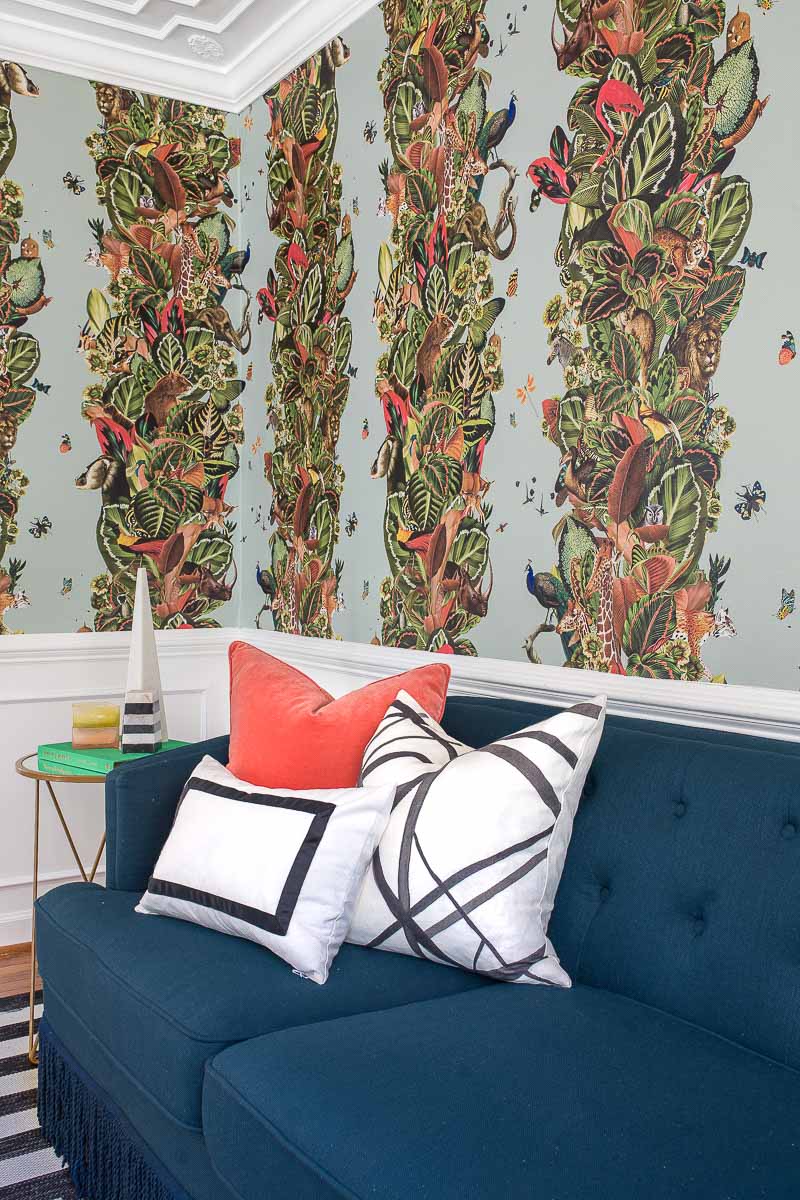 Now the question you are likely wondering…What is Jewel going to do with this room by the middle of next week?  That is a good question my friends…a very good question!
Time will tell what next week may bring. For now, let me share a brief description of how I hung the paper.
This tutorial is designed more to encourage you that you actually CAN hang wallpaper yourself more than it is intended to be a comprehensive "Paste the wall" guide…Perhaps a more detailed post will come in the future.
You'll need:
• Wallpaper
• Wallpaper paste (a quality fungicide protected, tub adhesive)
• Measuring tape
• Scissors
• Paint roller, paint tray and paint brush (Mohair paint roller if possible)
• Drop cloth
• Sponge
• Bucket of clean water
• Straight edge
• Pencil
• Level or Plumb-bob
• Craft knife (with ample blades)
• Smoothing tool (I used a brush)
• Seam roller (optional)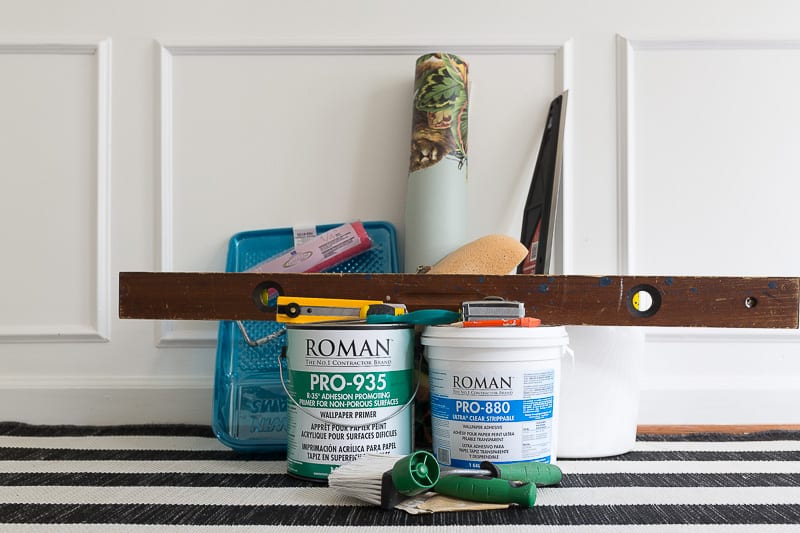 Remove all light switch plates, nails, and screws from the wall.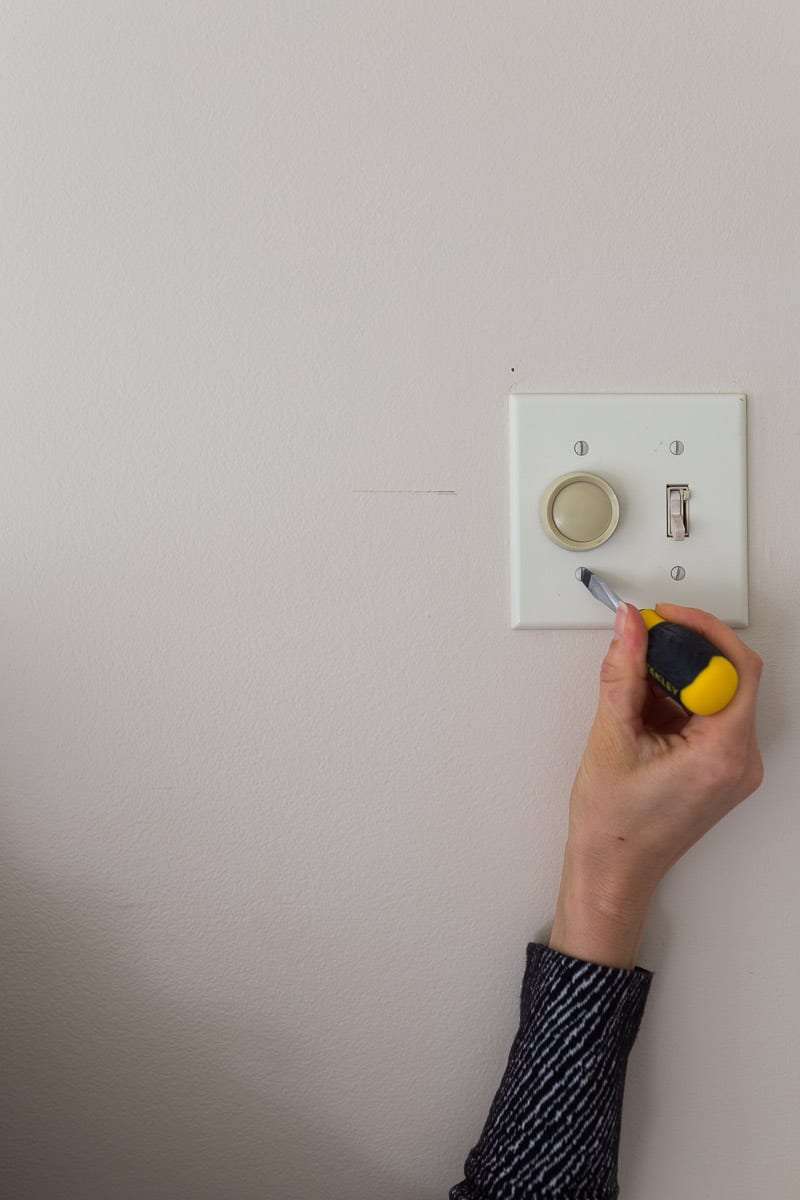 Fill and sand all holes. Ensure that your walls are clean and smooth.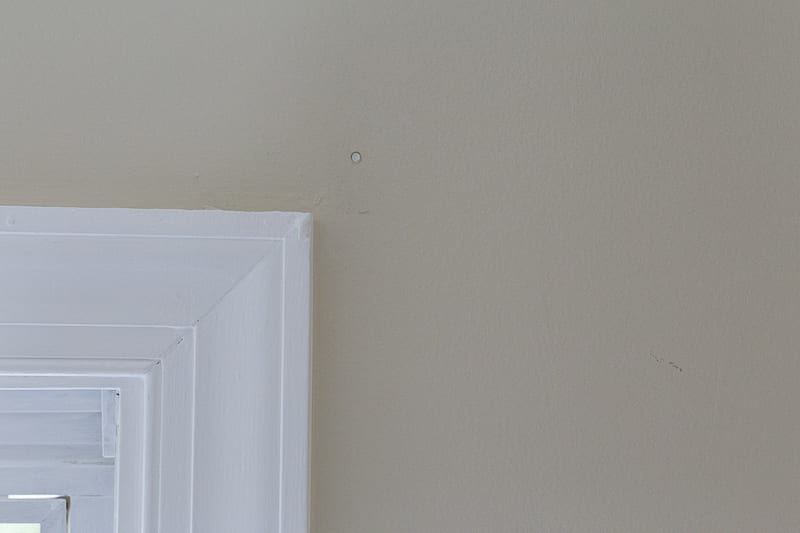 I primed my walls with Roman Pro-935.  This step is somewhat optional, but only took an extra 3 hours total, including drying time.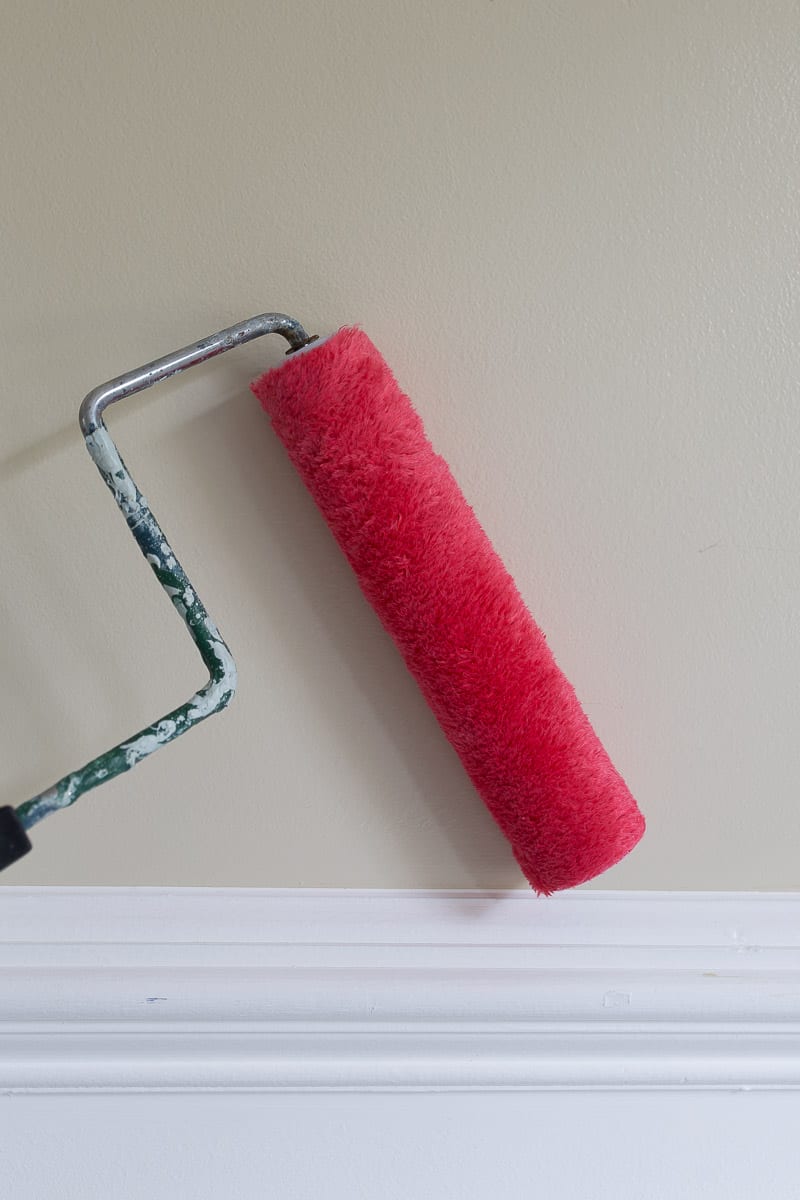 I decided to start my centerpoint for the room above the middle of these two windows because I wanted it to line up under the chandelier.  I used a level to  draw a straight line.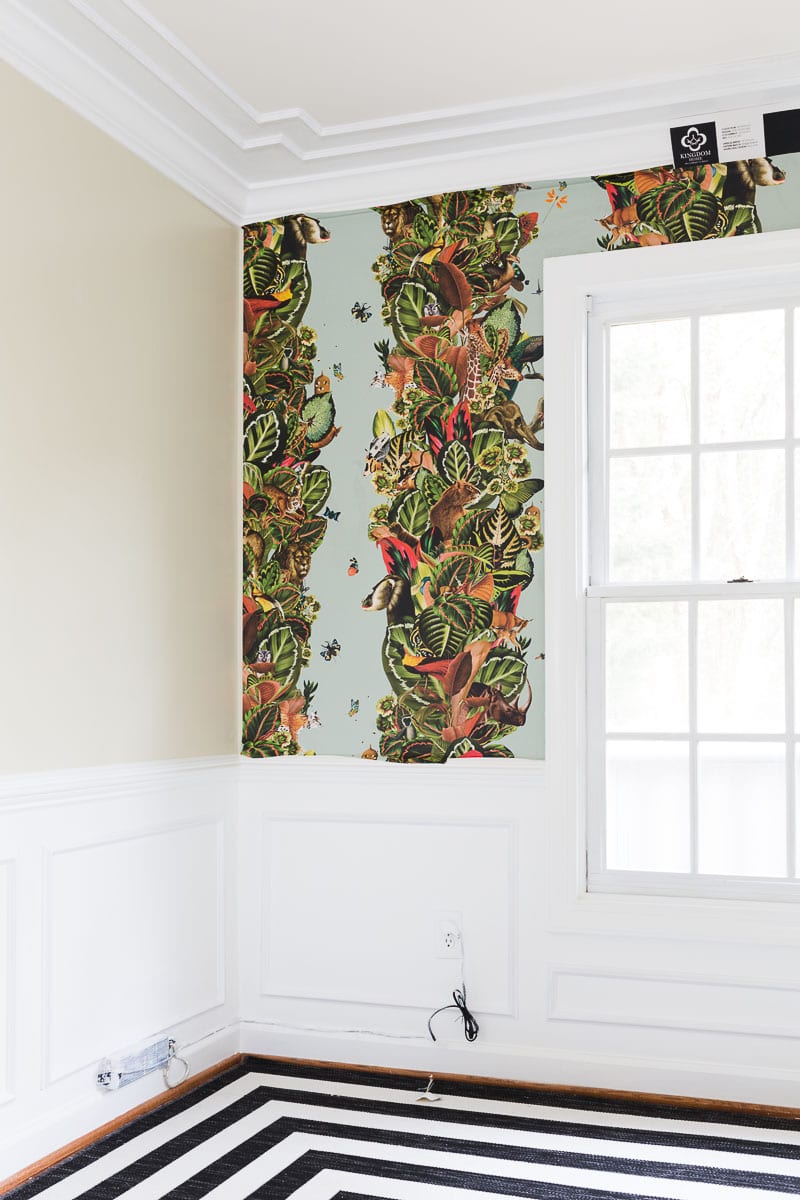 I used a roller brush and Romans 880 wallpaste.  I only used about half of the container.  I rolled it up and quickly hung the paper on top.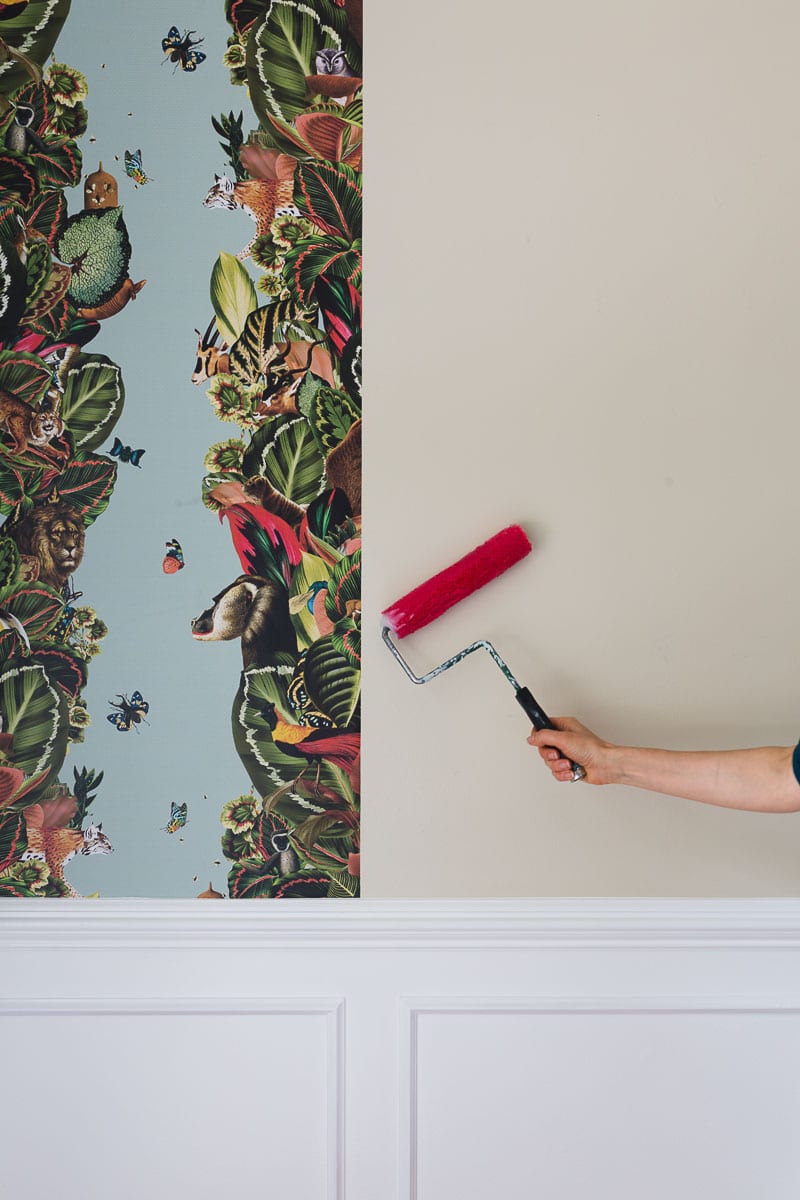 I also checked each of my panels with a level as I hung them.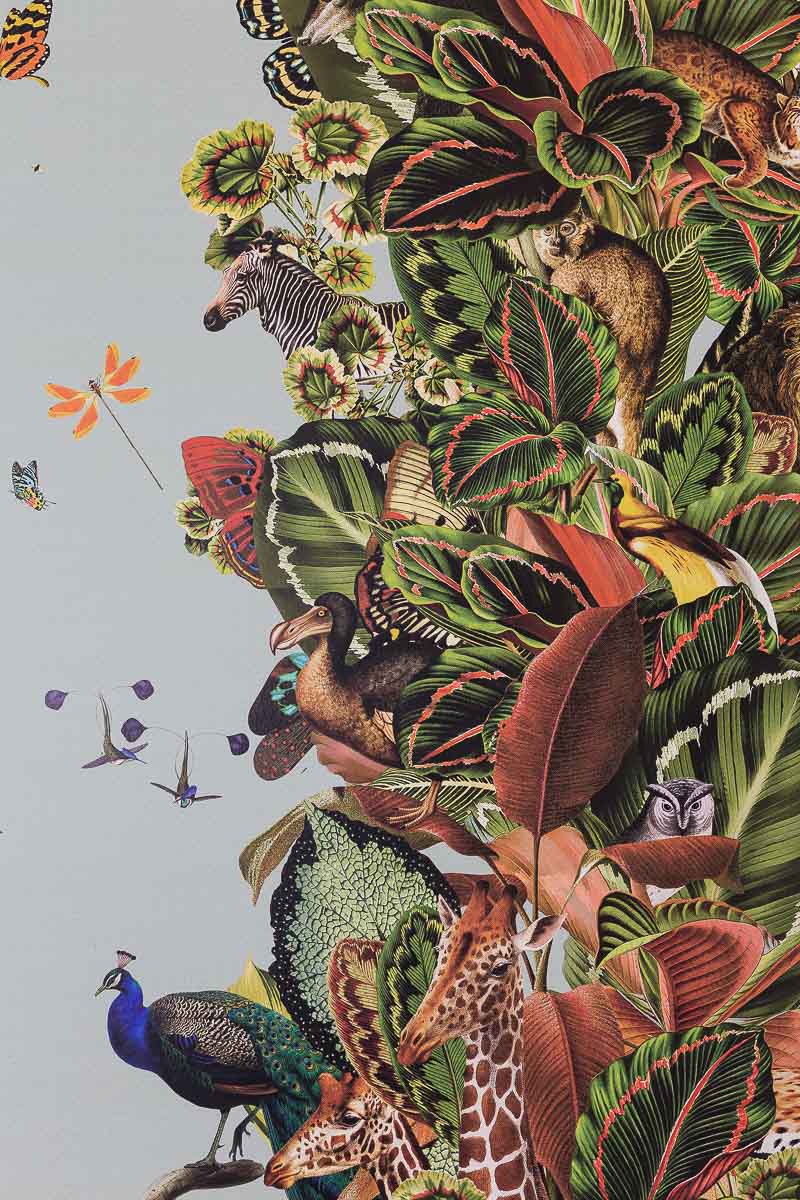 I used this wallpaper brush tool to smooth the paper on after lining up the side with the previous panel.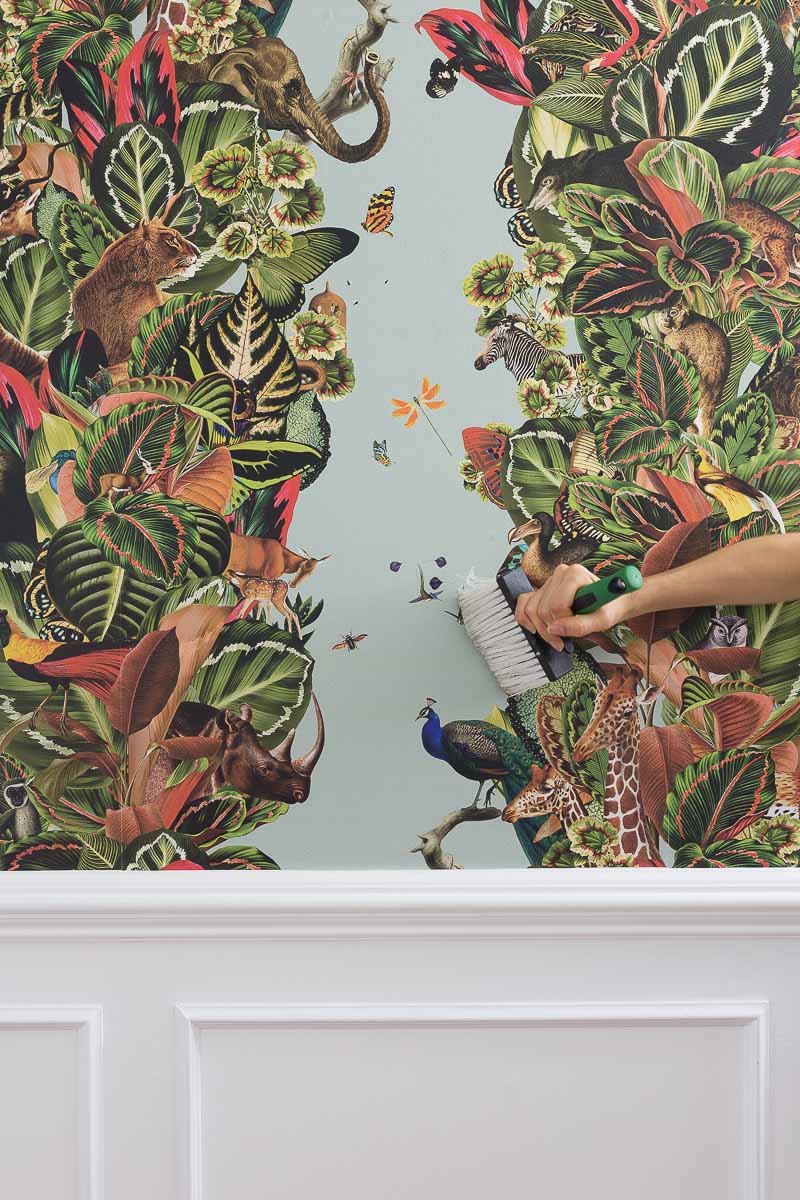 I used a sponge to wipe off any excess glue that inadvertently made its way to the front of the paper.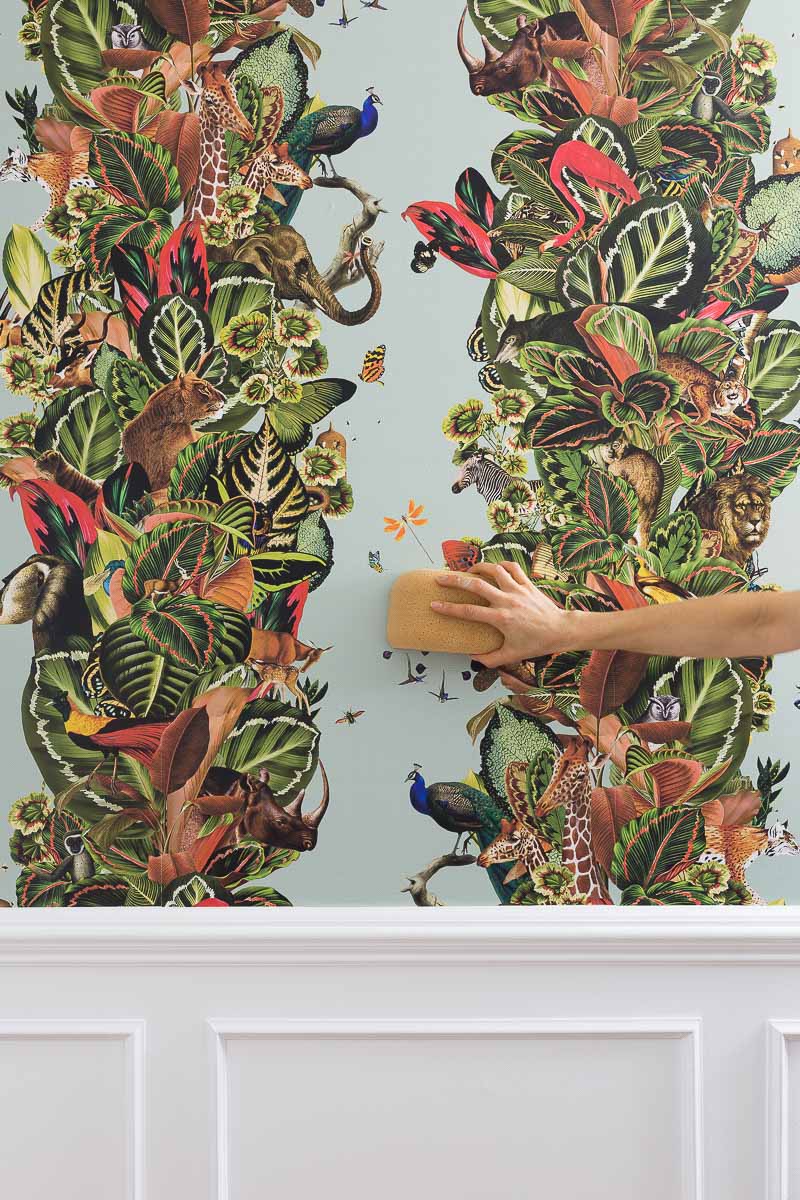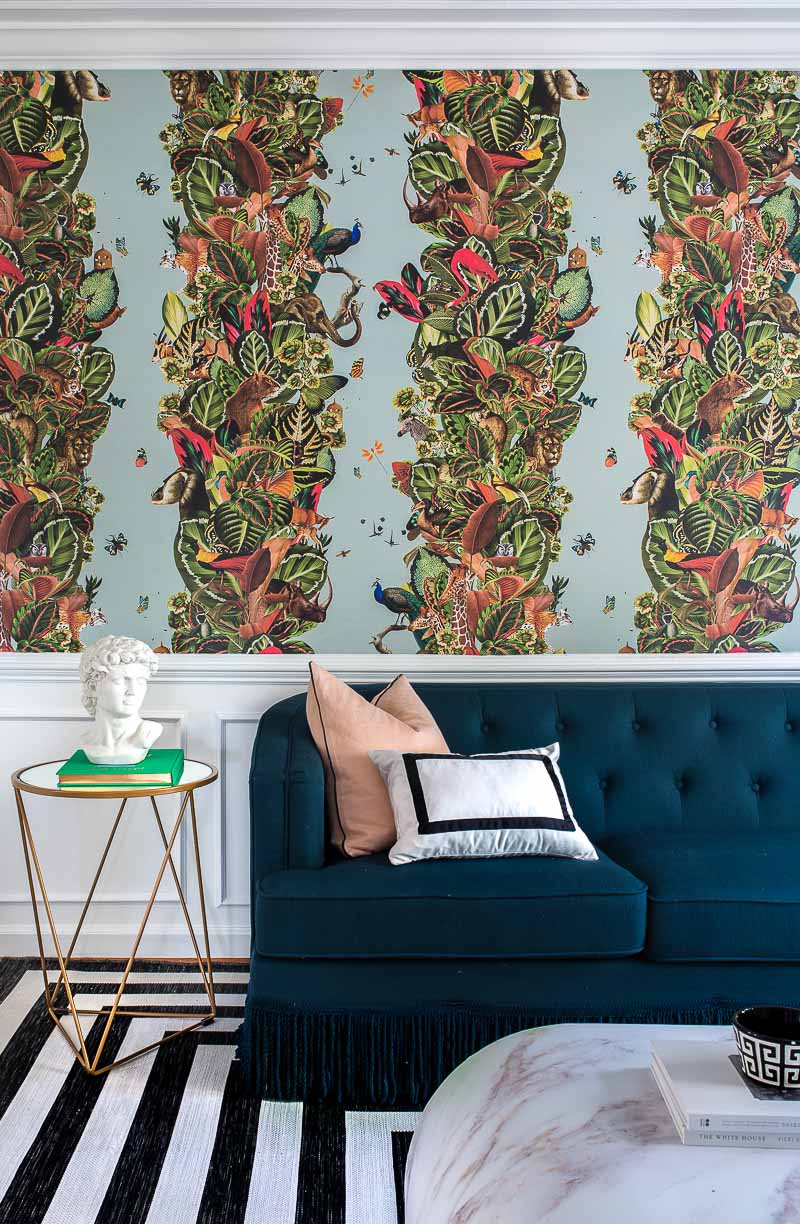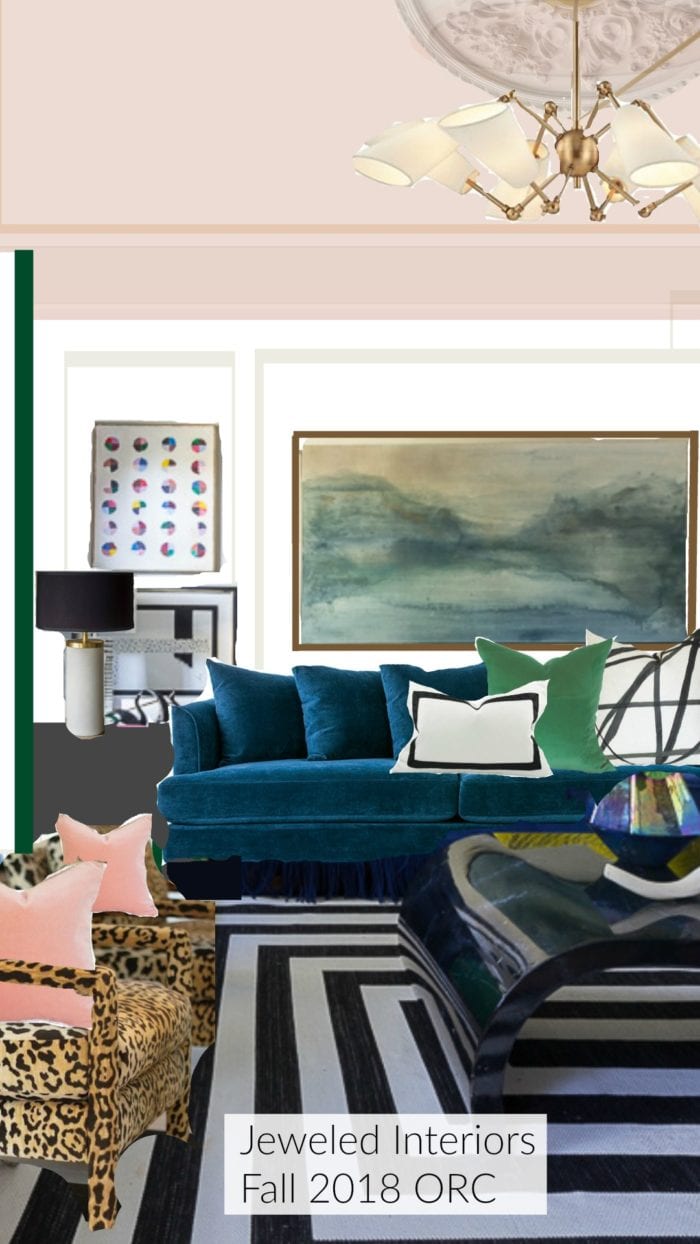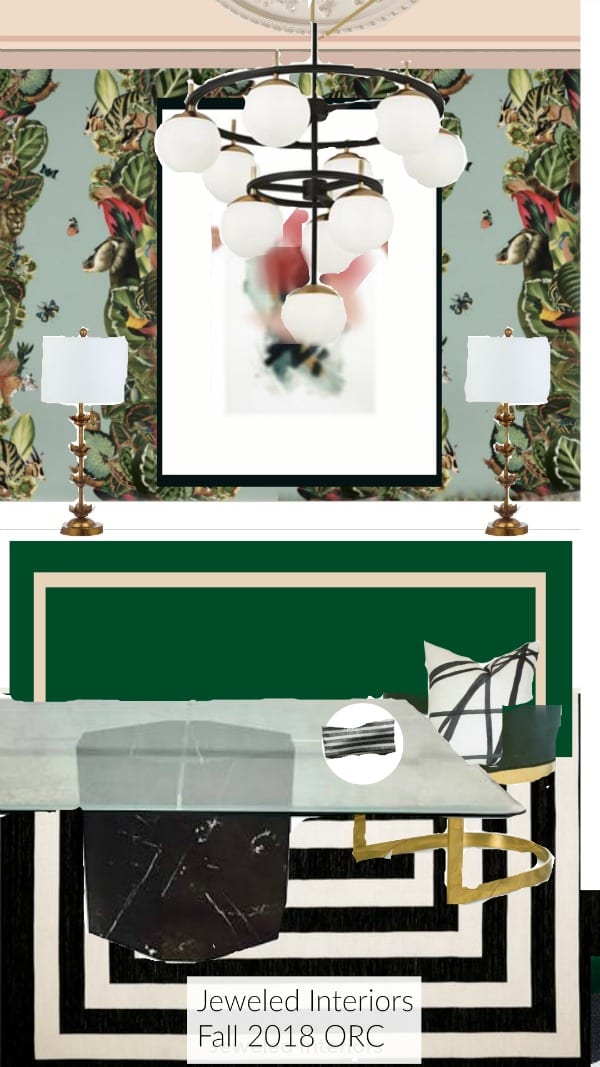 A Huge Thanks to My Fabulous Sponsors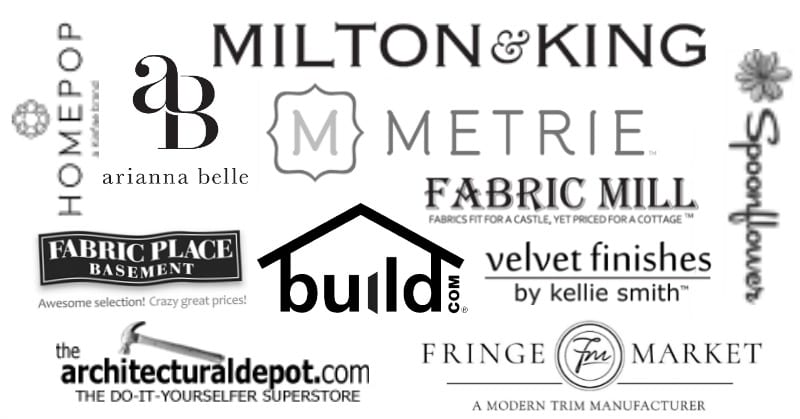 Thank you so very much for joining me on the Jeweled Interiors Fall 2018 One Room Challenge.  If you like what you see here don't forget come back and poke around a bit after the link-up.  Oh, and following me is fun too ?. Check back next Wed at 11 pm as I present to you the BIG REVEAL of these two rooms!!!!!  AHHHHHH!!!!!