New Year New Room Challenge
As of this afternoon, I feel like things are starting to happen in my daughters' bedroom.  It's time to catch you up to speed on the progress made during week 3 or the New Year New Room Refresh Challenge hosted by Stephanie from Casa Watkins Living.
Week 1 | Week 2 | Week 3- You are here | Week 4 | Big Reveal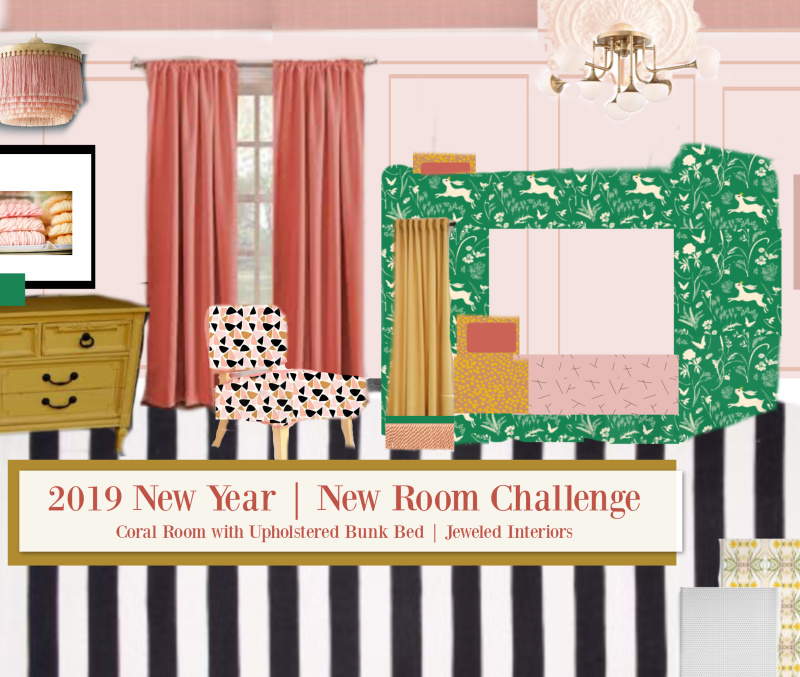 Note: Most of the products listed will be sponsored.  I appreciate the support of my sponsors, and together we are teaming up to bring you unique design ideas.
You may remember that I added moulding in the our formal living room this Fall.  We were pleasantly surprised to realize that we had a small room's worth of picture moulding left over.  This little bedroom is the perfect way to use it.  The moulding dreams didn't stop there, however.  I added much needed crown moulding and a simple ceiling treatment as well.  This is done in an attempt to make the walls appear taller…good news!  I think it's going to work!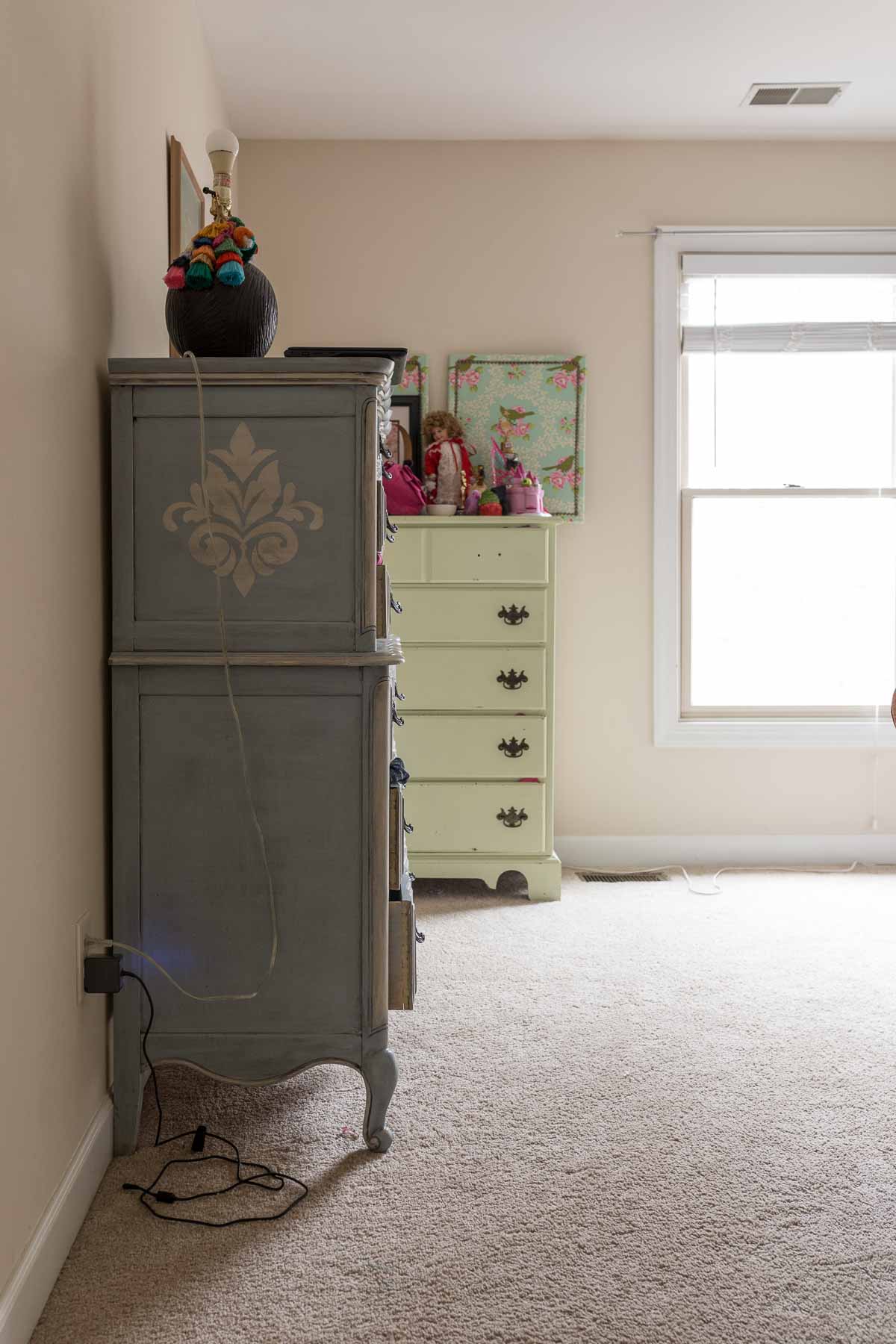 Let's be honest. This picture was taken on a good day.  A day when I'd cleaned out half a garbage bag full of candy wrappers and toy boxes which had been squirreled away under beds ands dressers. It was going to take more than a good cleaning, however, to make this space beautiful.  
This week I dived into addressing the walls, which you will notice, needed some attention. They were a very "safe" and very boring shade of tan with hardly any moulding…desperately crying out for some love.
My kind husband proved his worth yet one more time.  By cutting and helping me install the crown, picture moulding, and finally matching ceiling treatments, he again secured his position as the best husband ever.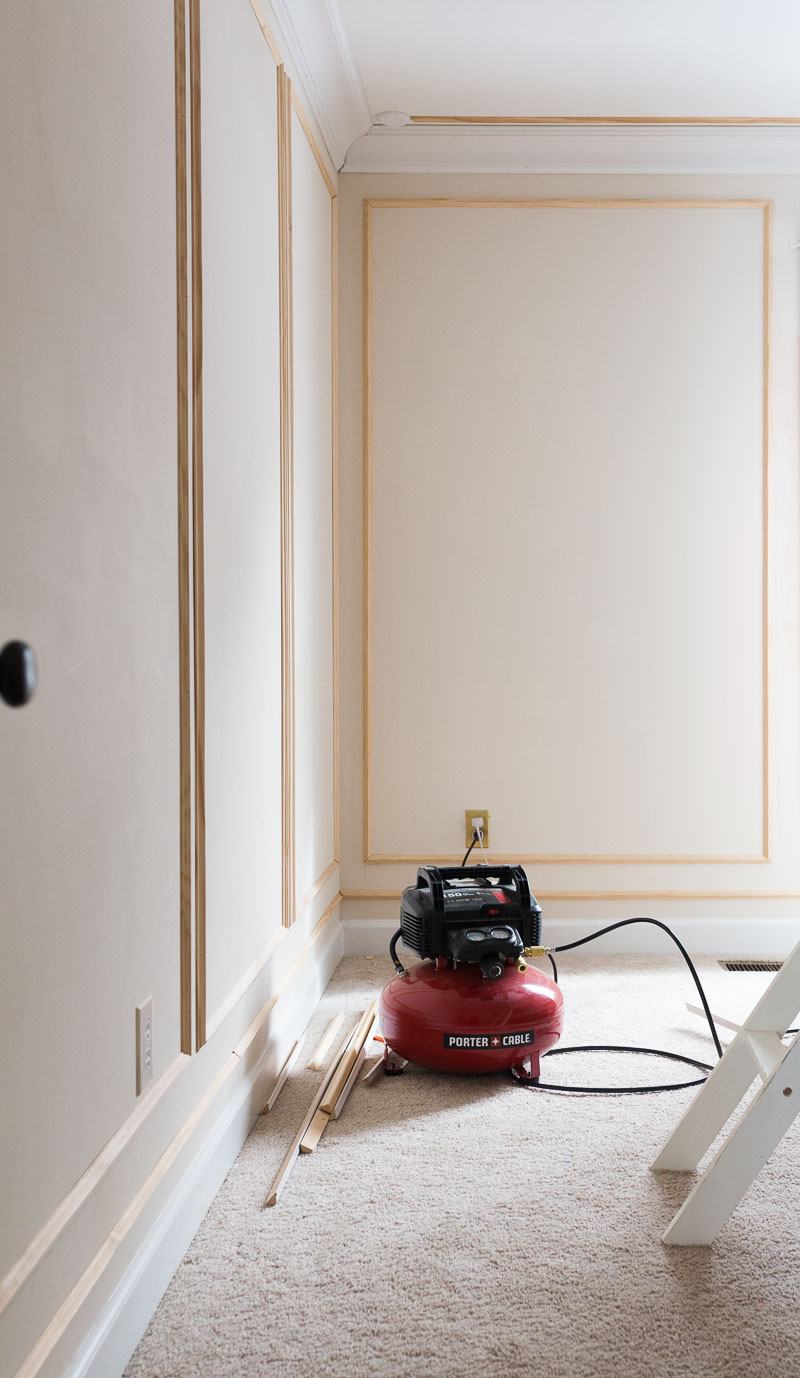 To be honest with you, we made some mistakes while cutting the Metrie crown moulding.  Tomorrow's post will explain the three lessons learned in this regard. You are not going to want to miss it!
Isn't it amazing what a coat of paint can do? In this corner I chose to slap up a little left over pink I had in the garage.  I didn't finish the rest of the room, because I still haven't committed to the actual paint color yet.  After I drive over to my fabric store today (for curtain fabric and some fringe), I should be able to make that important final decision.  Paint should always be the last decision in the design process.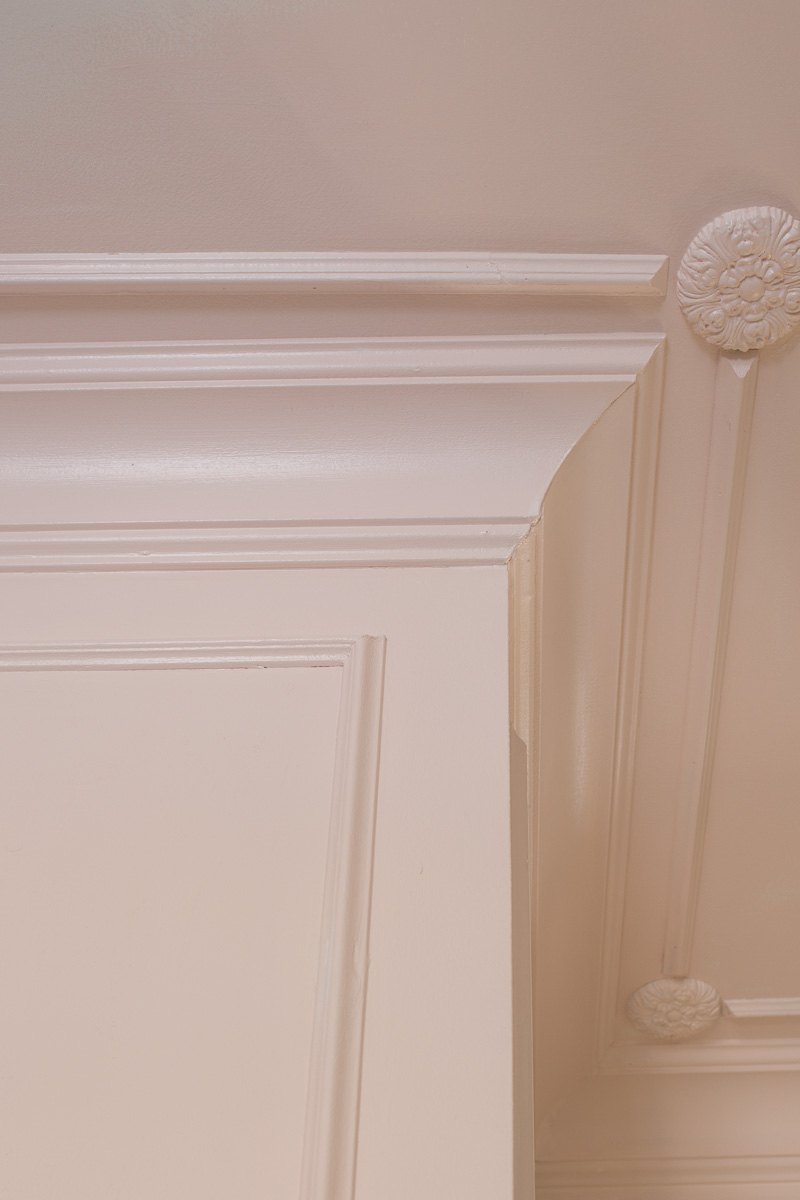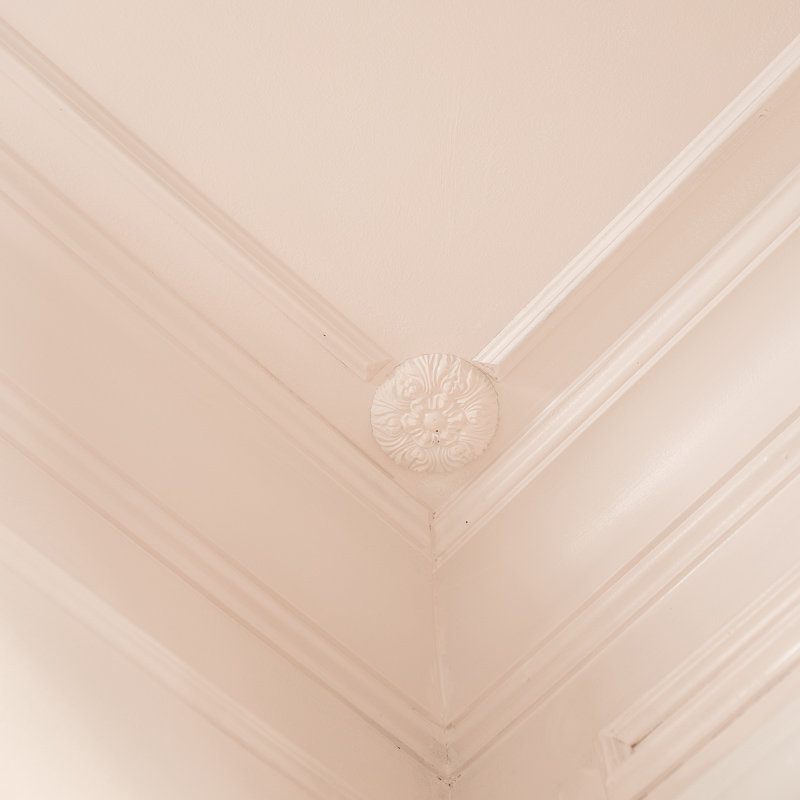 These items have recently arrived and it's been fun to see it all start to come together.
–Velvet Finishes Paint for dresser
-Comforter
-Ceiling Medallion
-Ceiling Rosettes
-Upholstery fabric for bunk bed
I expect these items to arrive in the next week or so…just in time for the big reveal at the end of the month.
–Hudson Valley Fleming Light fixture
-Fabric and trim for curtains
-Sheets
Thanks to our Official Sponsors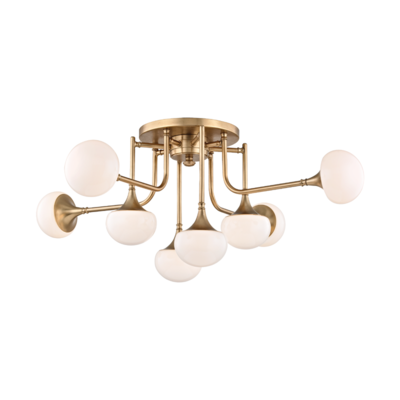 We are so thankful to all of the sponsors for this event.