Entryway Makeover Before Pics and Plan
Room makeovers are always adventurous, but I'm teaming up with several other talented bloggers and we are each taking it to the NEXT LEVEL as we tackle a room of our choice.  Yep, over the course of the next two weeks we will each "Choose Our Own Adventure" in our own homes.  As for me?  I'm tackling the dreaded two story entryway…can you say scaffolding?  Let me assure you that at the moment this space is anything but refreshed!  Let me also inform you that two weeks is entirely not enough time to accomplish everything on my to do list…who needs sleep ?.
Note: Some of the products listed will be sponsored.  I appreciate their support and love working with fabulous companies and their quality products.
Now, before I scare you off with the ugly "Before Pics" of this space, let me give you a VERY brief recap. We are a military family of six.  This summer we made our thirteenth move back into a home we already own, and we plan to be here another fifteen months before the moving trucks roll up to our driveway yet again.  In the last seven months we have tackled four rooms
Our oldest daughter's preppy bedroom
Our French Inspired formal living room and dining room
Most recently (and perhaps my favorite) I finished up a shared upholstered bunk bed room for my other two daughters
If you want to skip ahead you are allowed to…just like the Chose your Own Adventure books I loved as a kid
Man…get ready, because these images ain't pretty folks.  Nope, 1994 just called and they want their entryway back…You may be thinking, "Hey, the 90's are back in fashion". Let me stop you right there, I highly doubt  that these are the design elements ready for a reboot.
It's bad
Don't look
But you know you want to!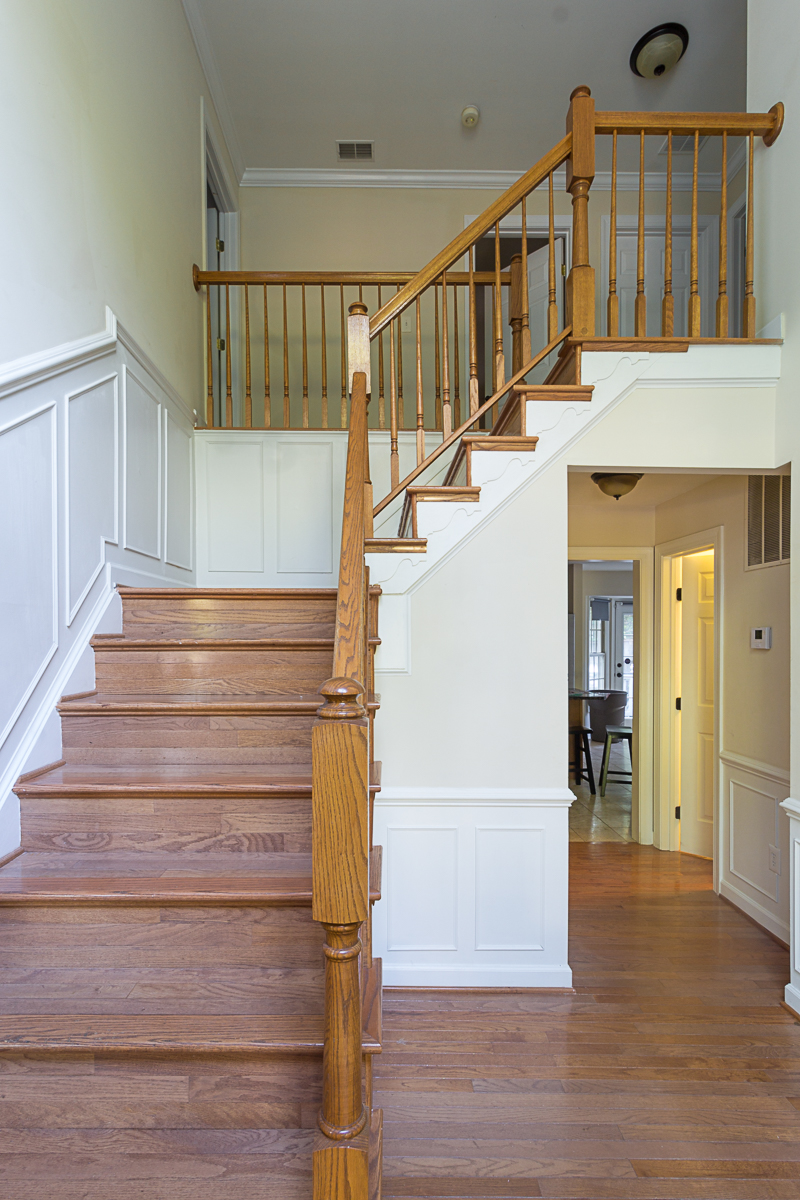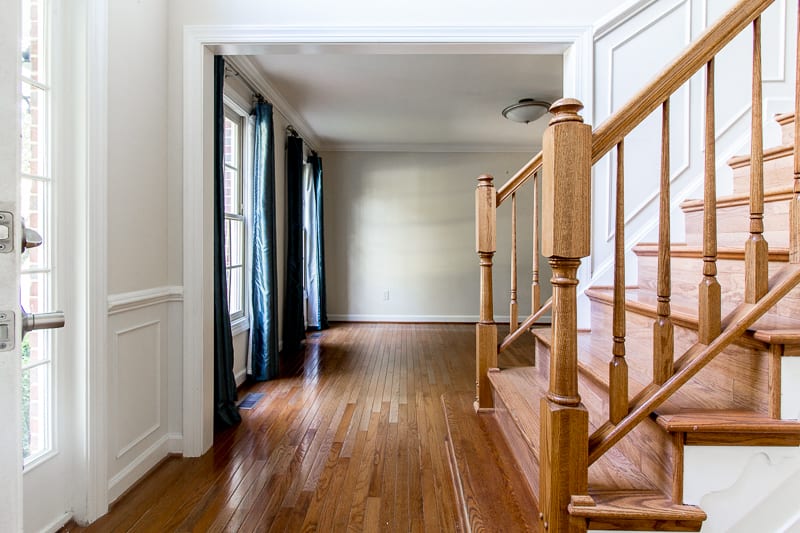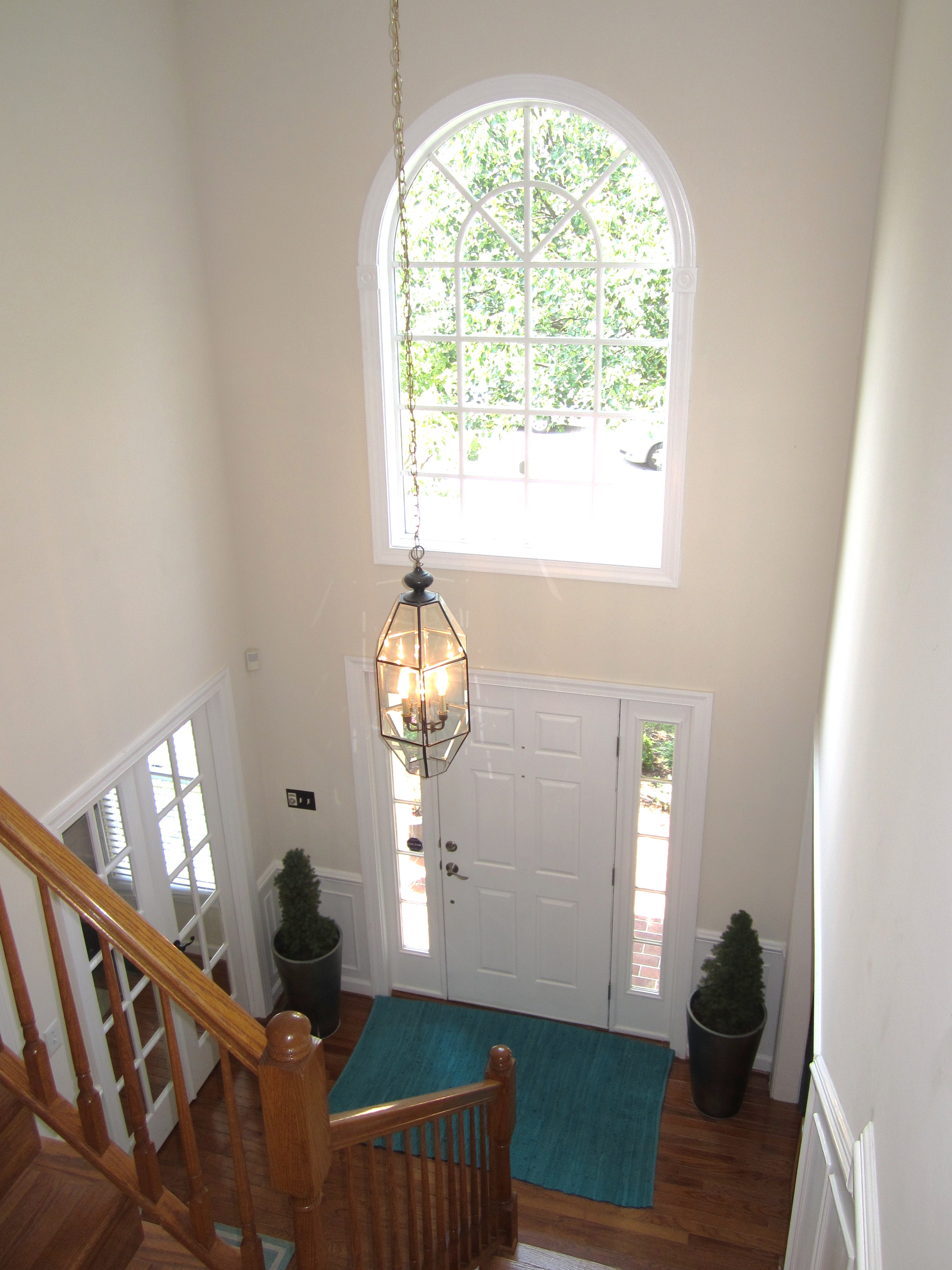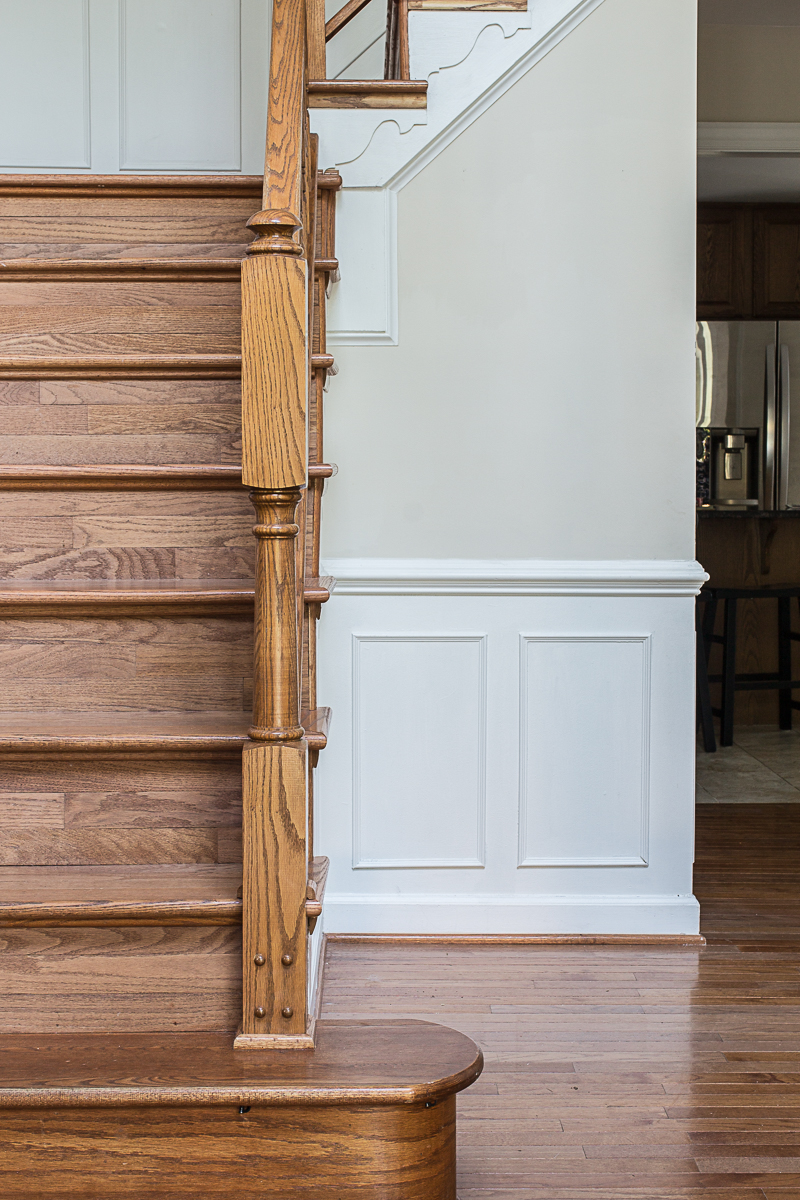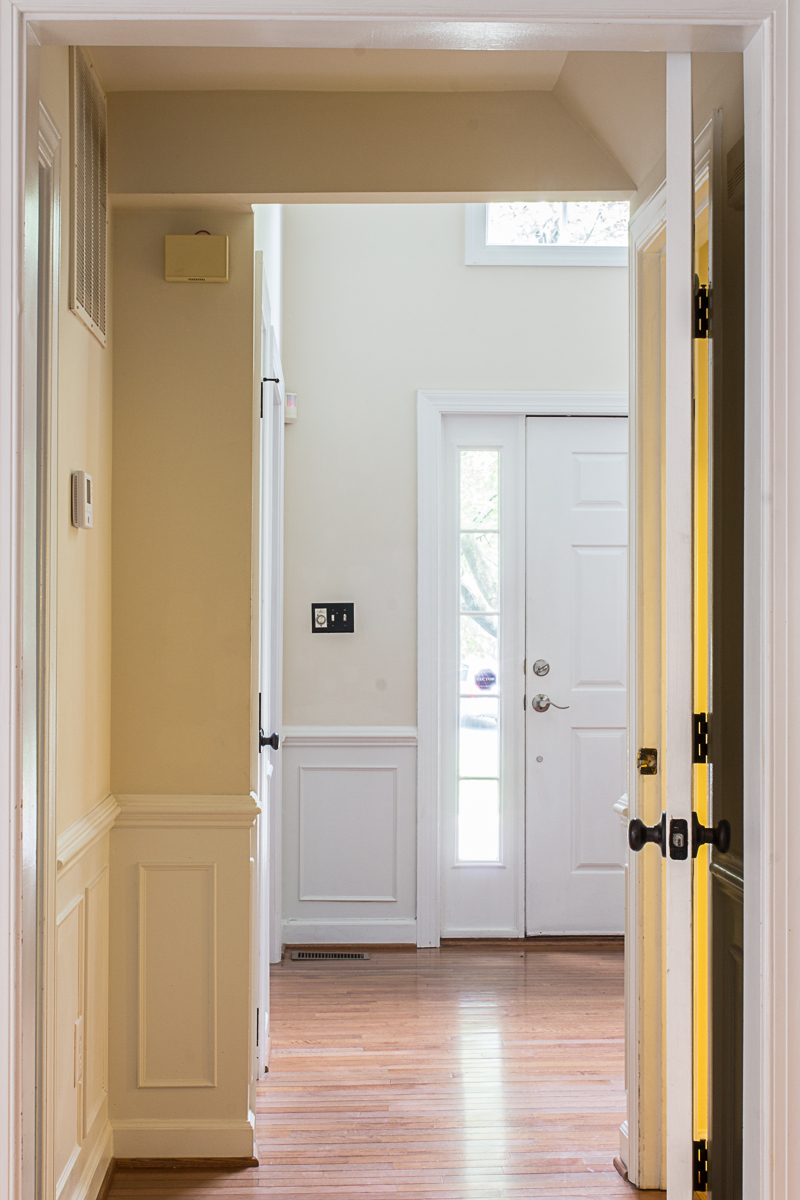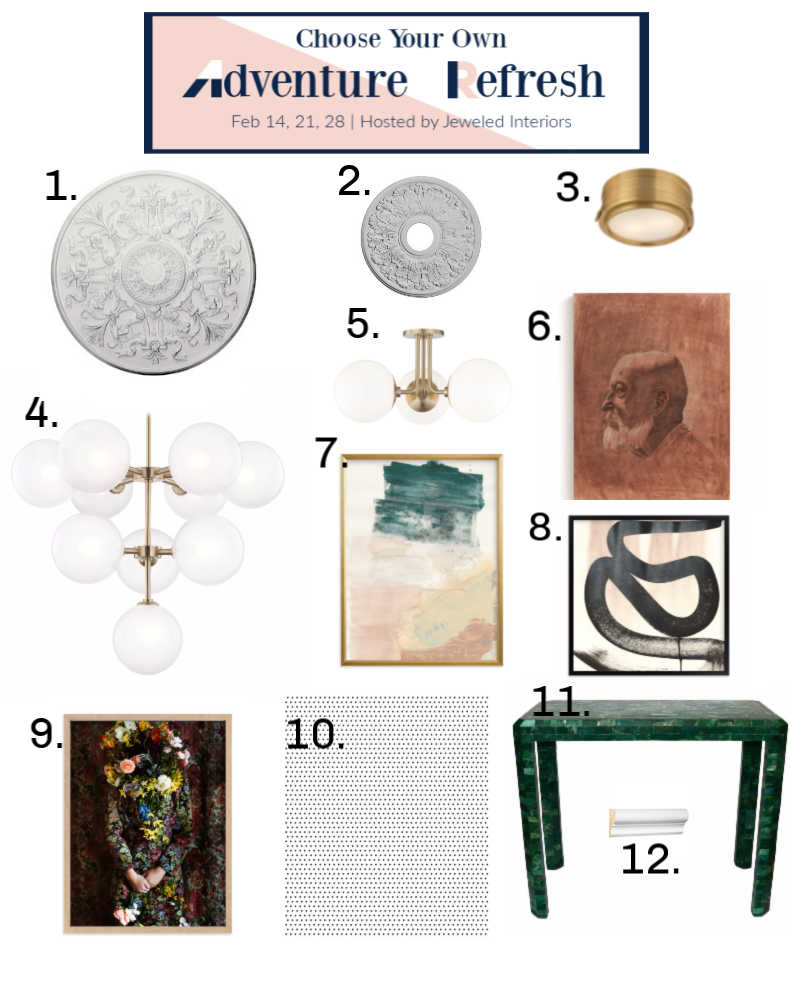 Ok..don't freak out. We can fix this.  I swear!  Here is my design plan.  I'm still trying to nail down the right fabric and diy pattern to the space, but I am loving the direction it is all going.
Ok, enough about me…Go check out these other SUPER talented bloggers.  I can't wait to see which rooms they have picked and how they plan to do it!  Don't forget to check back here next week for the progress shots and the 28th for the BIG REVEALS!  No really, don't forget.  Every remaining Thursday in Feb 🙂