The one thing that didn't quite make the big reveal were the door handles.  They were suppose to arrive on Tuesday but got stuck in FedEx Purgatory.  I think they should arrive today and I will update a picture  and write a post reviewing the project soon.  So far my experience with Grandeur Hardware  has been completely lovely.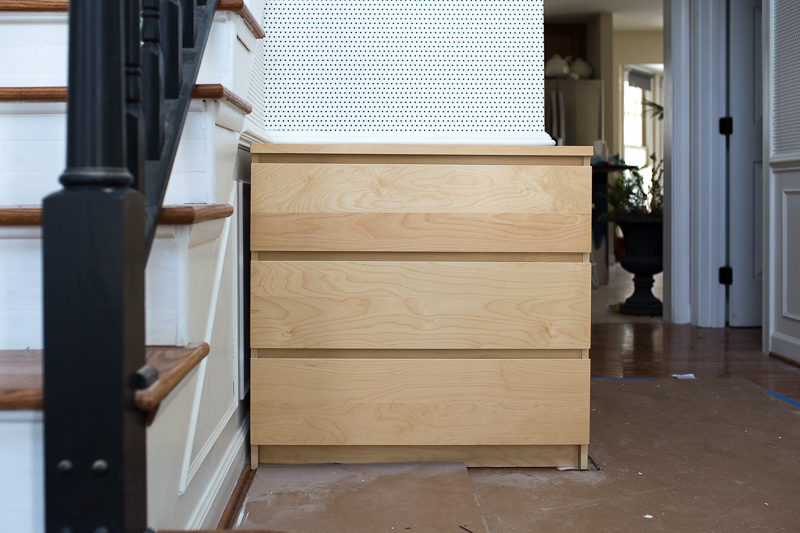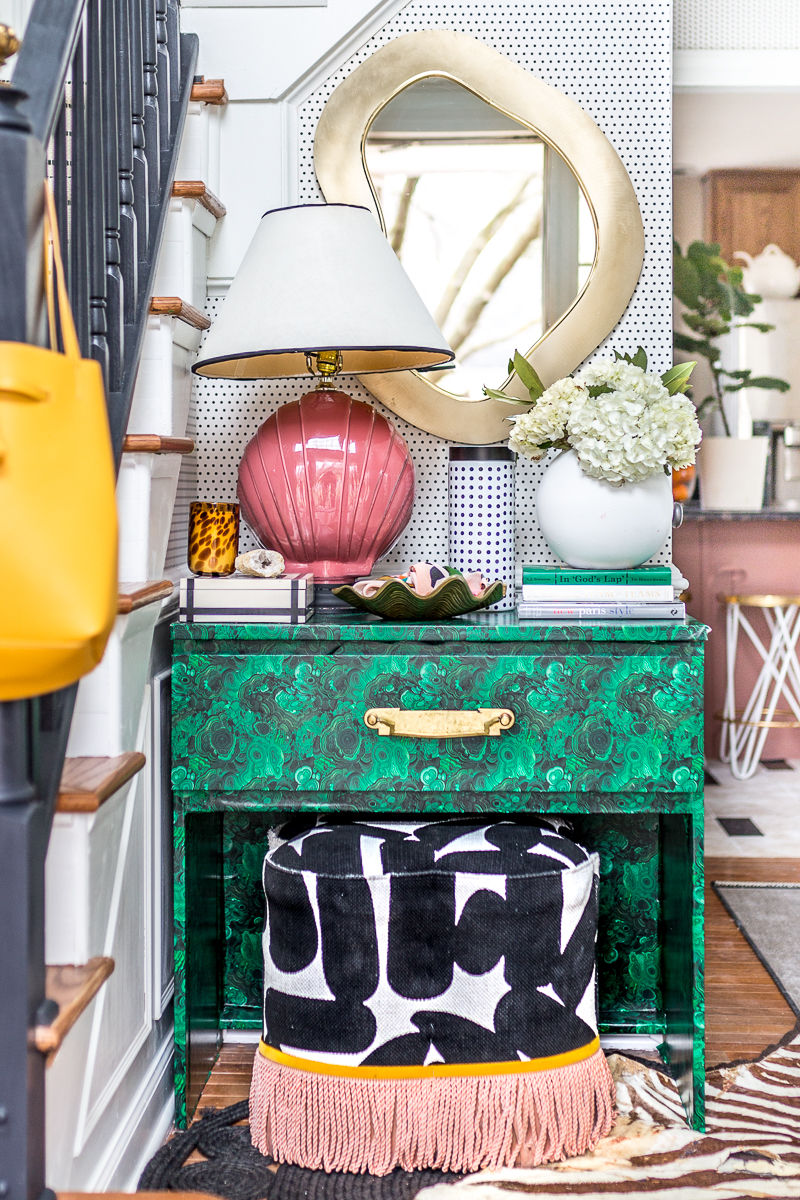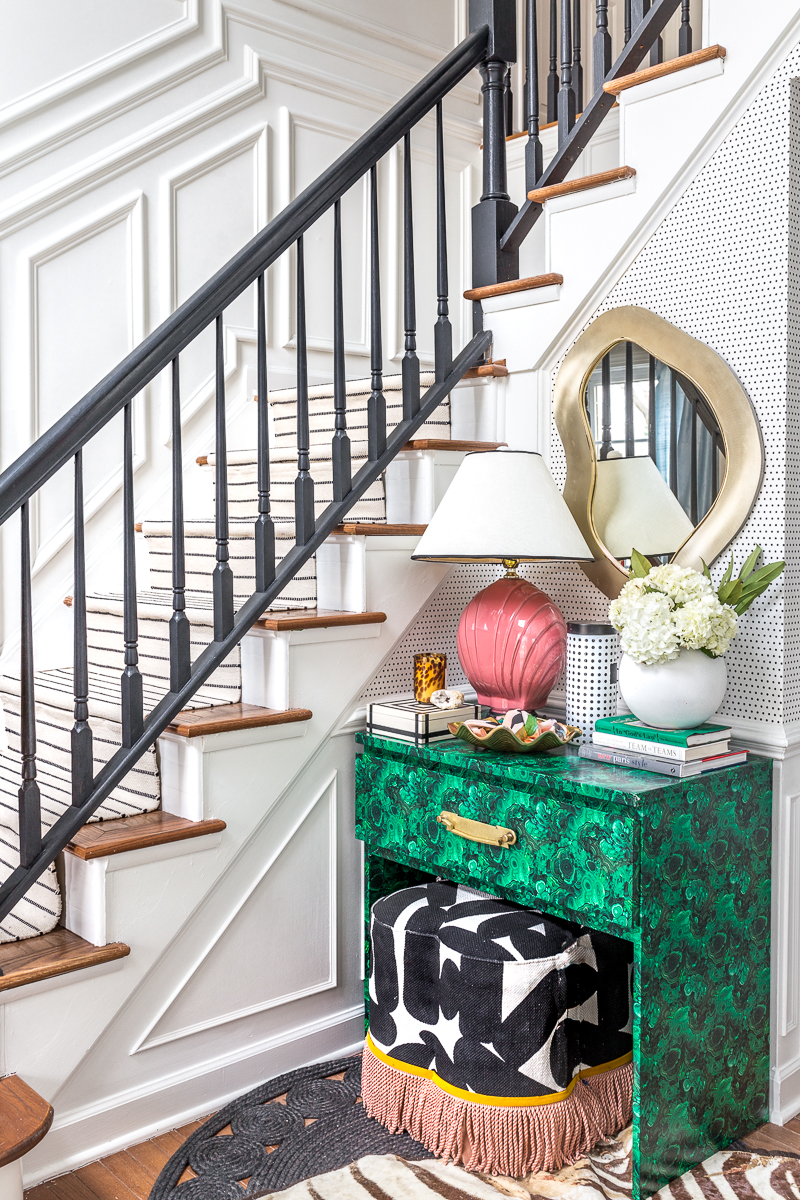 Not bad for an old Ikea dresser, eh? Click HERE to see how I hacked this boring piece of furniture into its present day green goddess state.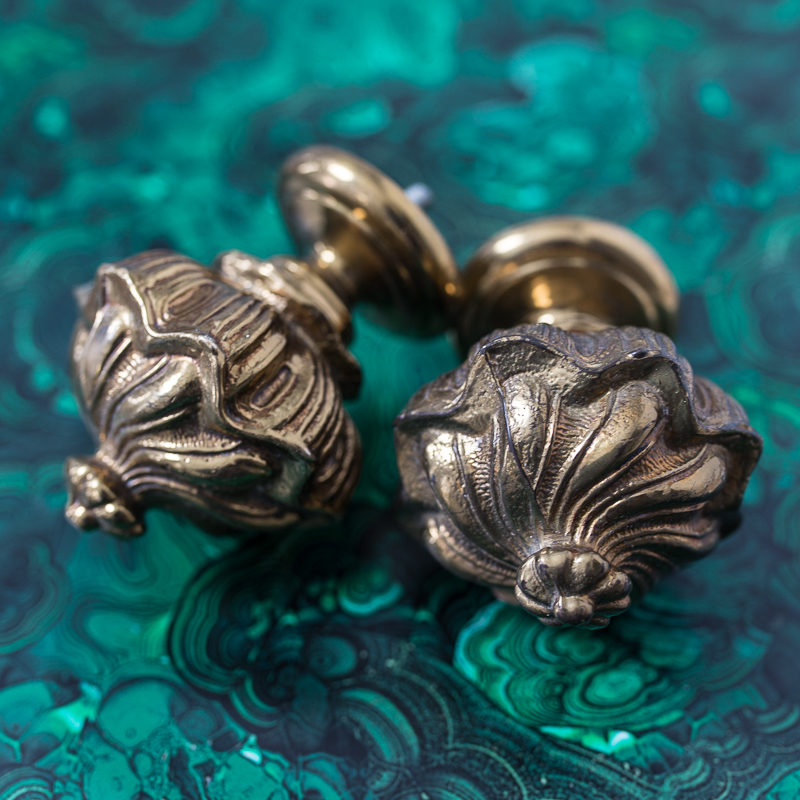 PHEW!  Can you believe we did that all in three weeks… (well, all but paint the stairs).  If you need me, I'll be taking a nap in my entryway…Now one of my favorite rooms in the house.
What will be our next room, you ask?  Hold on tight…here comes the Master bedroom!!!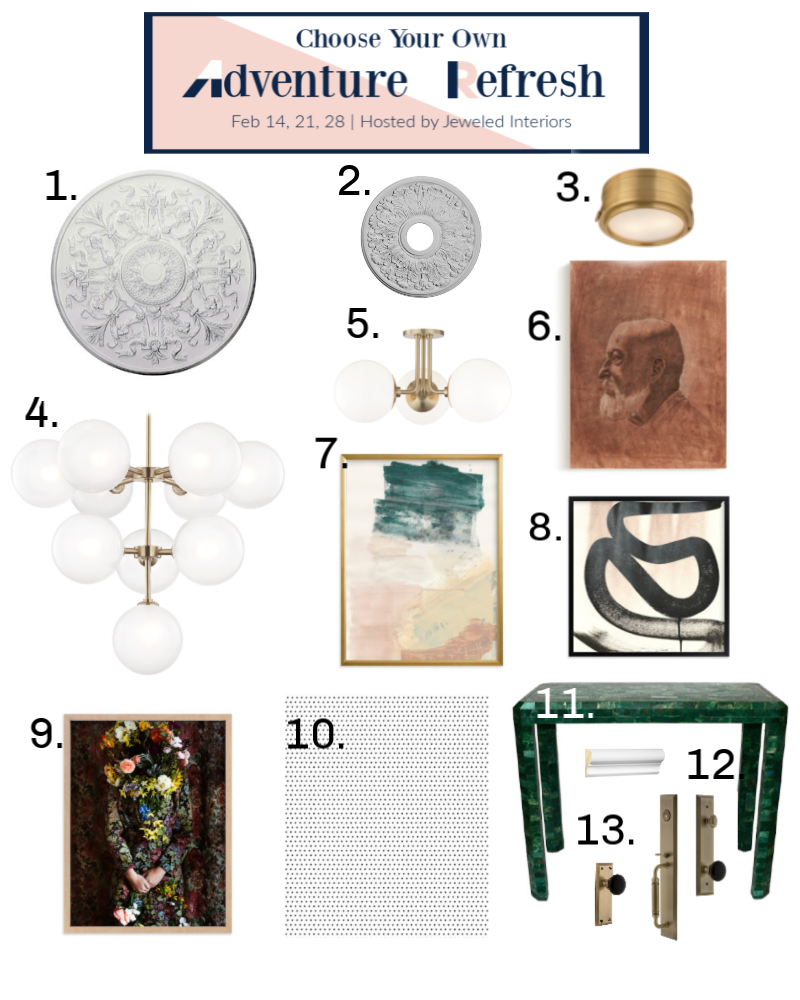 Feels good to cross some of these items off my list BTW:
Ok, enough about me…Go check out these other SUPER talented bloggers. I have loved following their progress and can't wait to see their BIG REVEALS!!!!