Door handle upgrade | before and after pictures
It is so nice to be living back in a home we own.  Even better, this is the house we hope to call our forever abode (someday).  Having that mindset changes the way I go about picking projects and products for our spaces.  Sure, some of the changes I have made are just fun, and I already know that I will change them five to ten years from now.  However, there are two upgrades so far that I plan to keep the rest of our lives.  They absolutely add to the value and visual experience of our home.  Can you guess? These two improvements are the moulding and now the door handles.
Door handles you ask?  Of all of the dramatic changes I have made, door handles are on the short list of value adding improvements?  That's right! Now, let me show you why.
 Note: The door handles in this post were sponsored by Grandeur Hardware and I am a huge fan.
When we first bought this home we knew that we would only live there a couple of years before renting or reselling it.   Truthfully, at the time, this home was a little bit of a stretch for our budget, and we were just thrilled to be living in such a beautiful and sought after neighborhood. I wanted to make quick and inexpensive changes, and was not terribly concerned about longevity.
My solution to dated gleaming brass hardware? Spray paint…don't judge :).  Under the circumstances I thought it made sense.
See what spray paint looks like on cheap brass handles 7 years later.
HINT:  IT AIN'T PERDY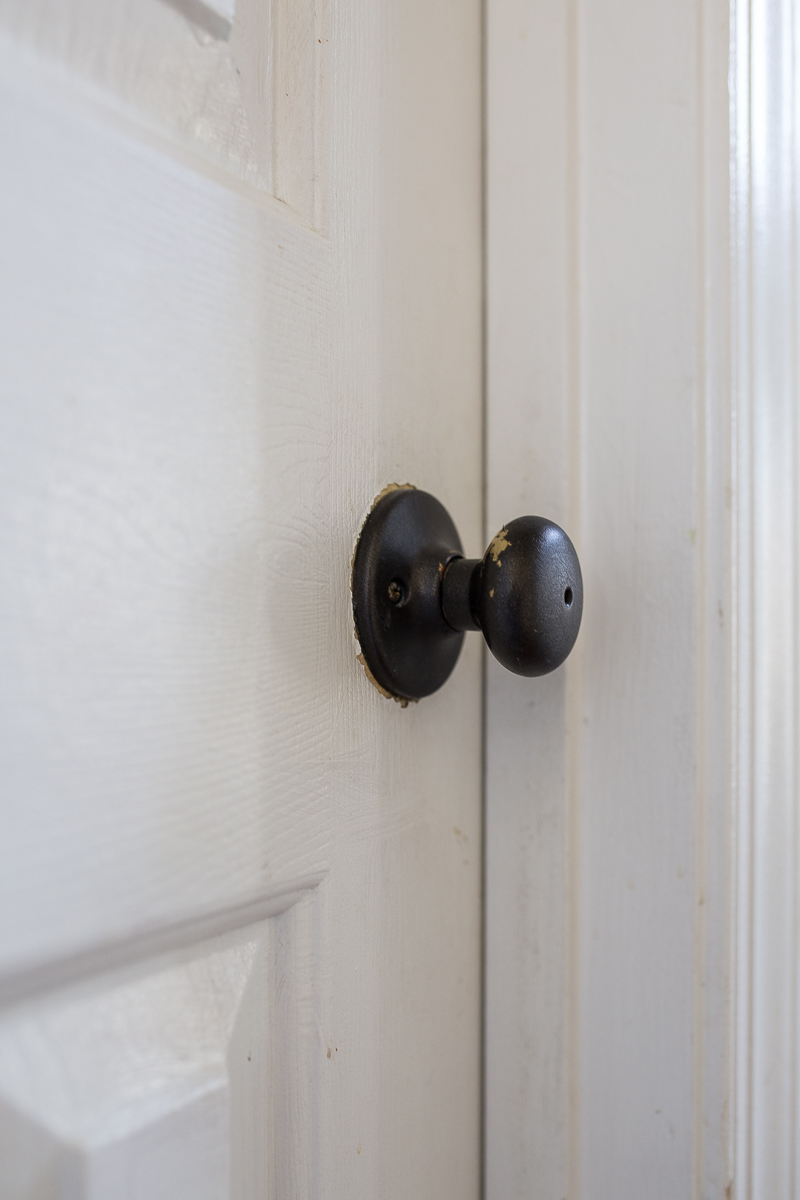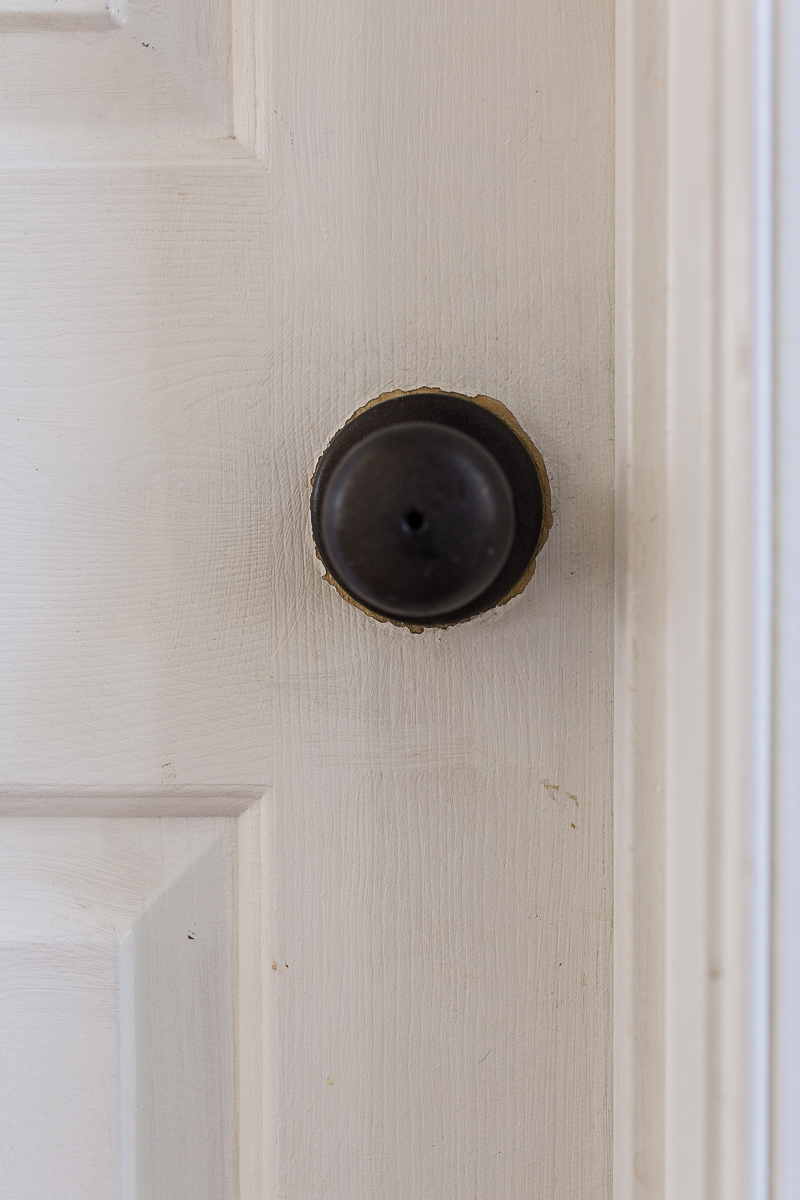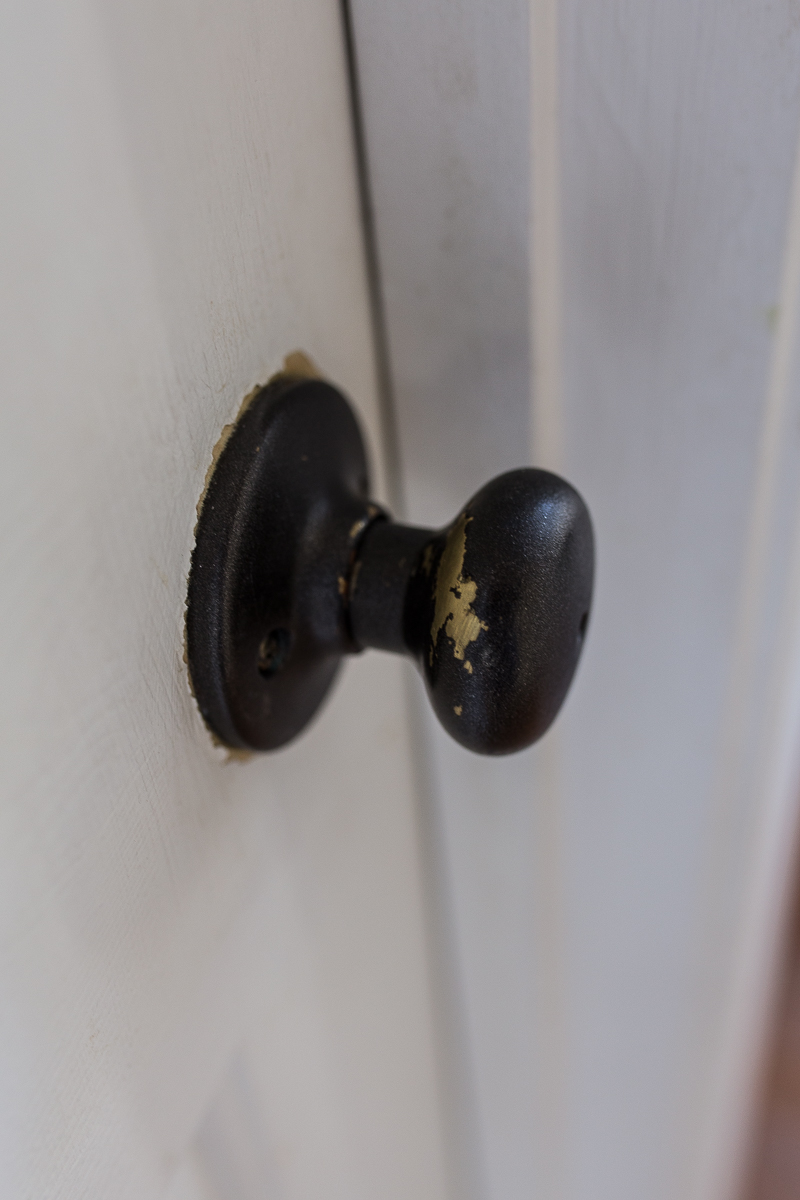 Good news…It gets better.
A fresh coat of BM Chantilly Lace and new door handles from Grandeur Hardware and our entryway was instantly elevated.  It is hard to believe that this is the same space.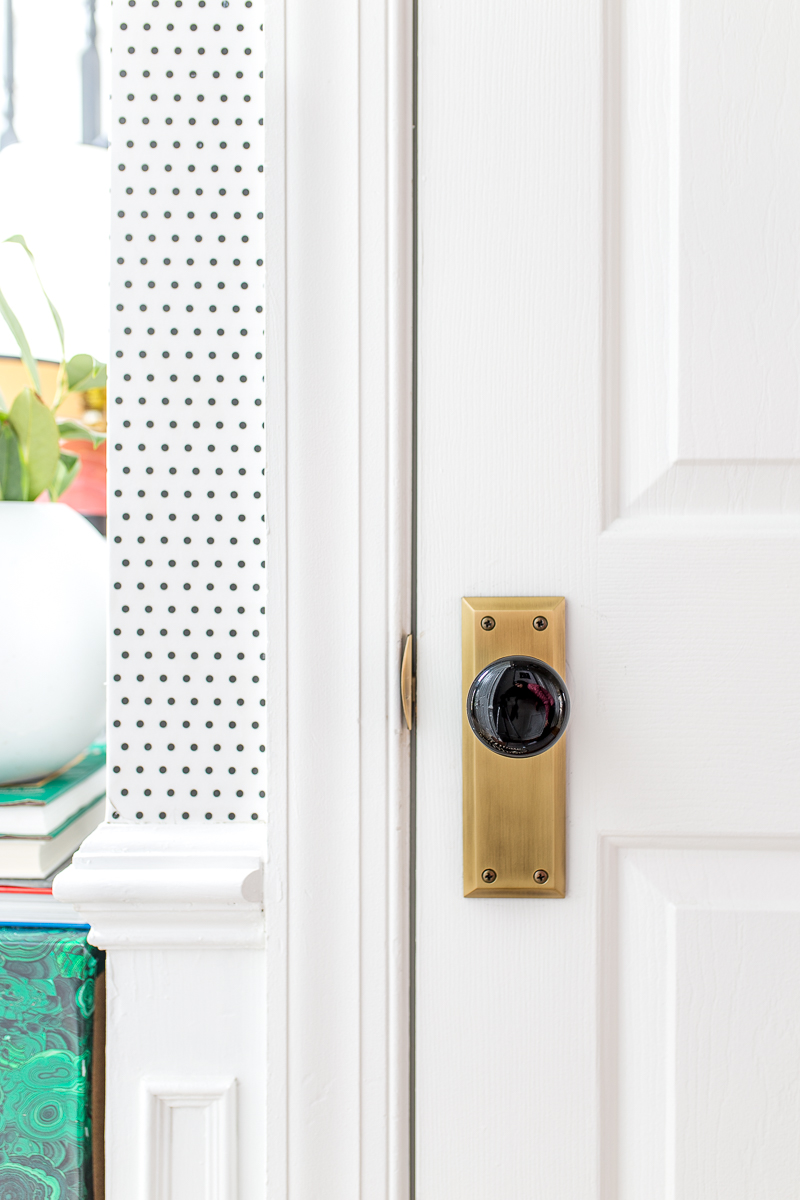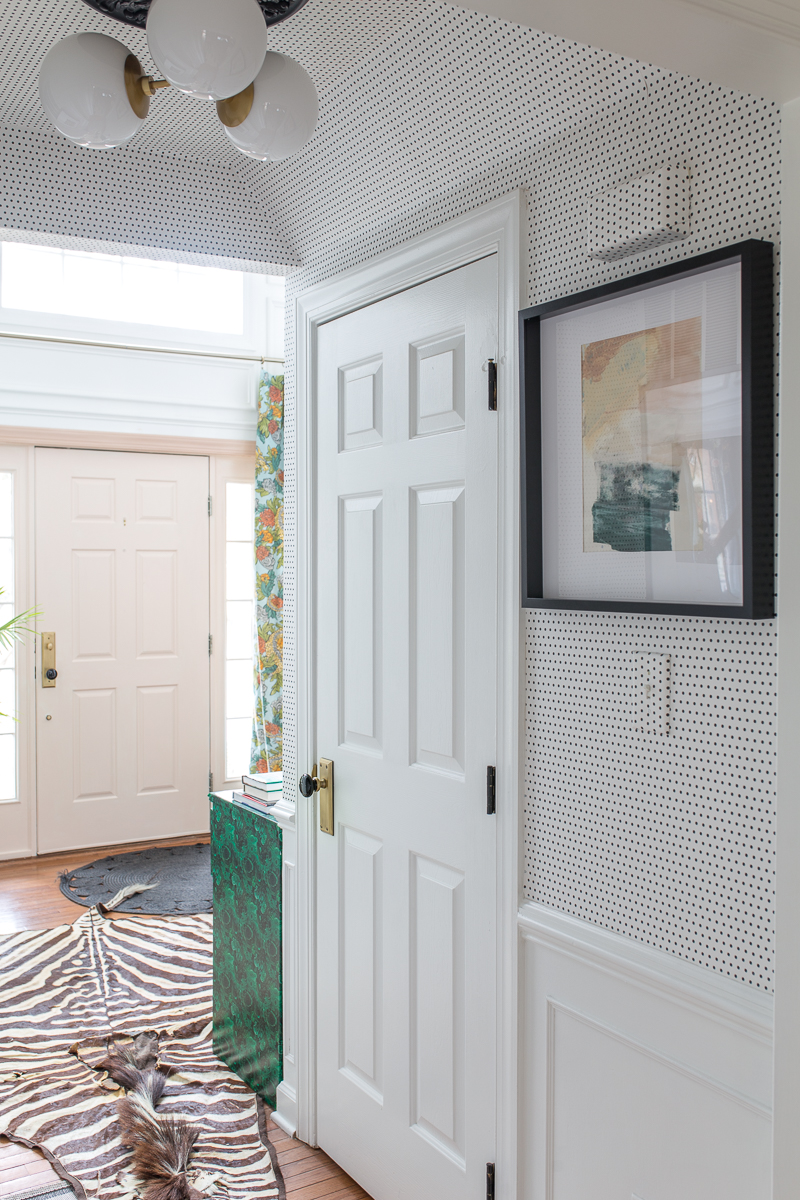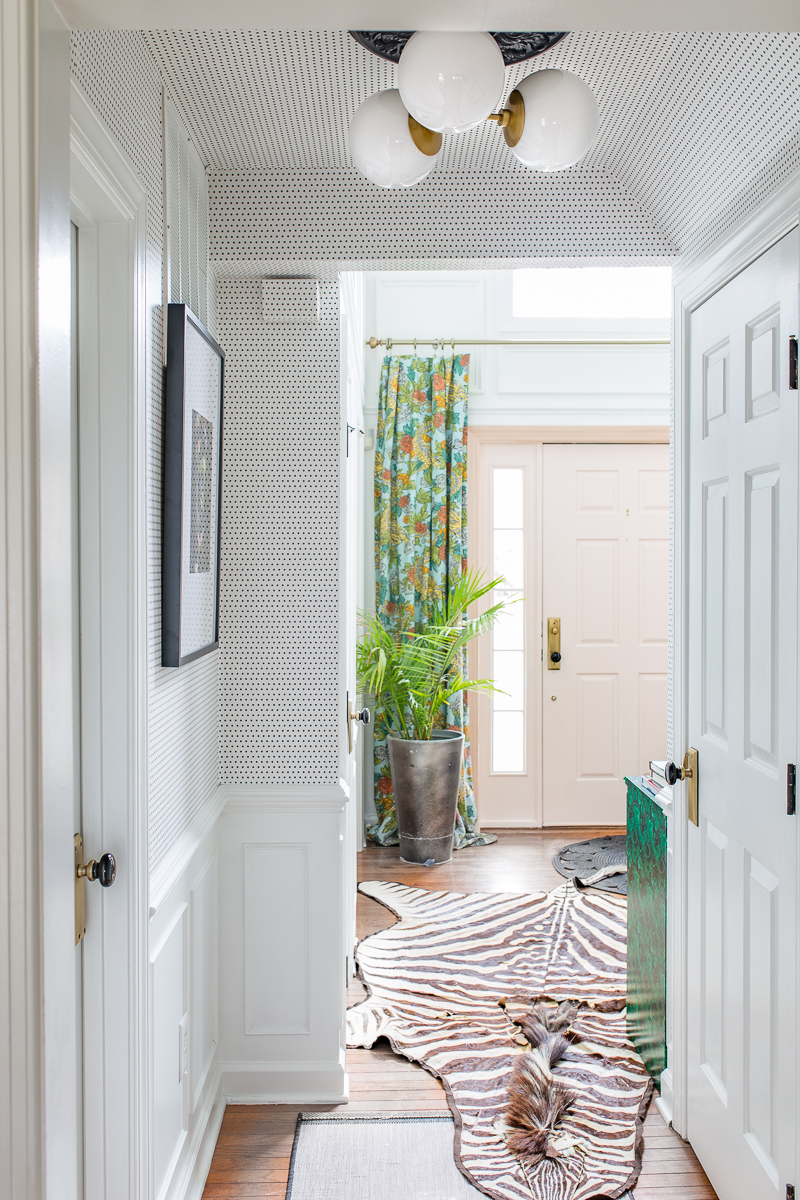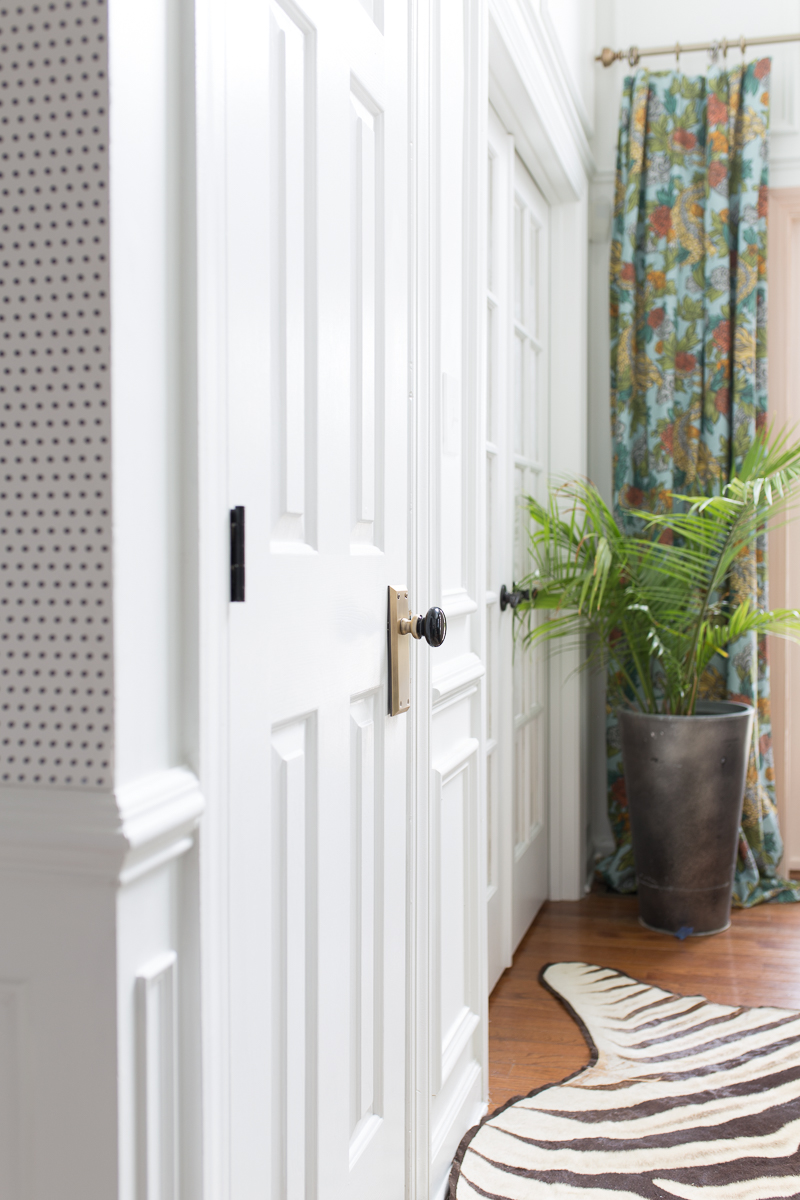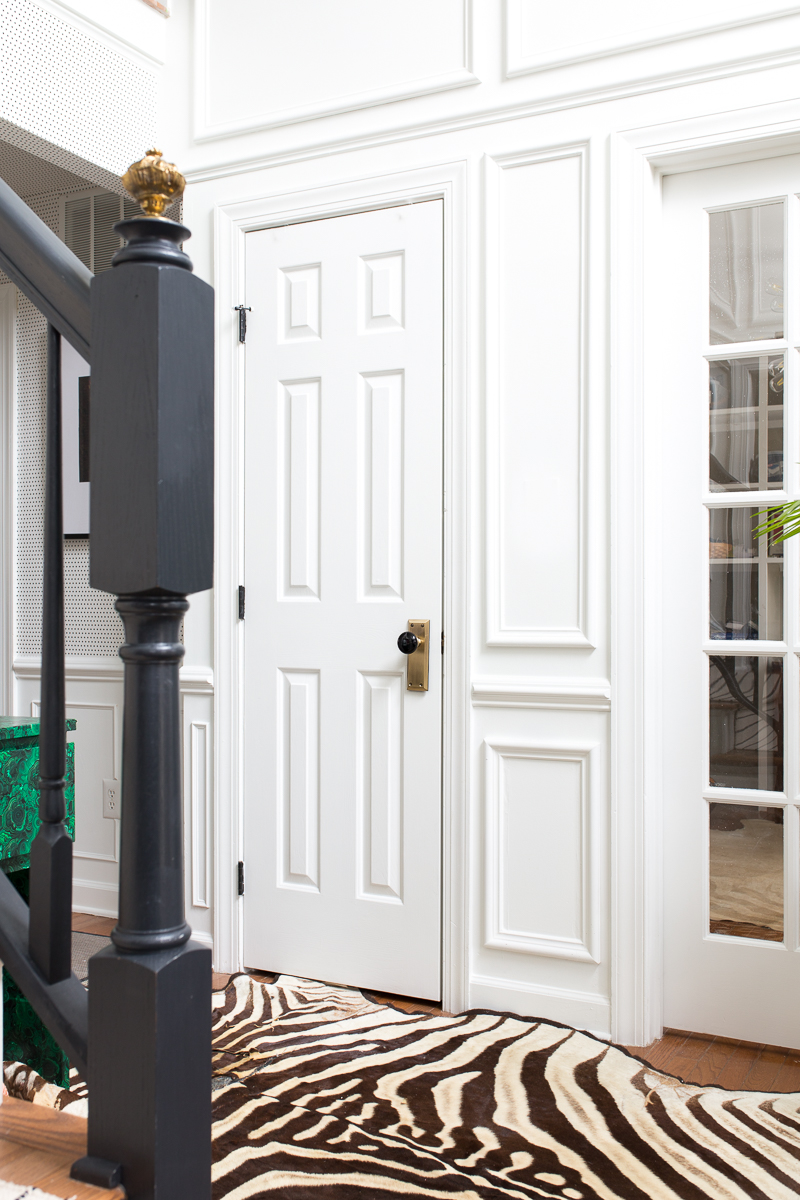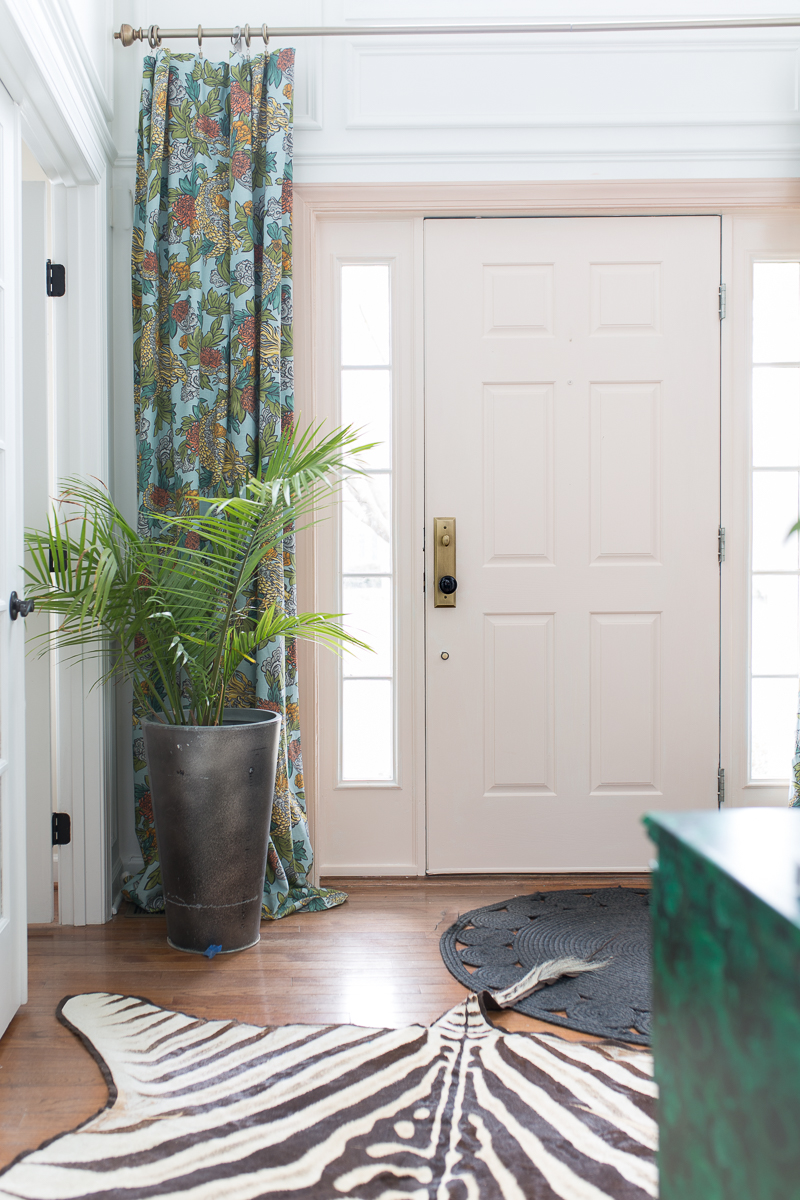 What I can't show you in these images is just how good these new Grandeur Hardware door handles FEEL.  That's right, they are EXTREMELY HEAVY. Not only are they solid, they feel good as you turn them. I don't quite know how to explain it, except that the handles turn very smoothly and easily.
I was intrigued by their construction process. While browsing their website I learned that most companies use hollow brass knobs, zinc levers finished to look like brass, and glass instead of crystal. I was excited to see that at Grandeur Hardware  they use solid brass knobs, the highest quality forging brass in all of their hardware and 24% lead-crystal knobs. While I don't pretend to be an expert on forging brass, I can tell you that there is a noticeable difference…and I'm thrilled!
 Now when I open a door ELSEWHERE  in the house I'm slightly disappointed 🙂 What's with these old hollow brass door handles anyway!  I've become spoiled ?, and would love to continue to replace the door handles in the rest of my home, especially on the top two levels.
My Grandeur Hardware Experience
You may have noticed that I like working with companies that give me lots of design options, this has included my wallpaper, fabric, lighting, and moulding choices.  Grandeur Hardware was no exception. I reached out to Grandeur Hardware because I was completely blown away by their gorgeous selection.  It's amazing to me that you can customize every single element of these door handles. Color, shape, style, size, material! YEP, these handles are completely custom my friends.
 The hardest part about this process (says the girl who asked her husband to install the front door handle) was deciding on the style.  If you watch my  Instagram stories you may have thought I was going to opt for the amber crystal door handle.  I was THIS close!  They are so pretty.   In the end I decided to go for this classic look with a medium sized brass backplate.  I am certain, however, that I would have been thrilled either way.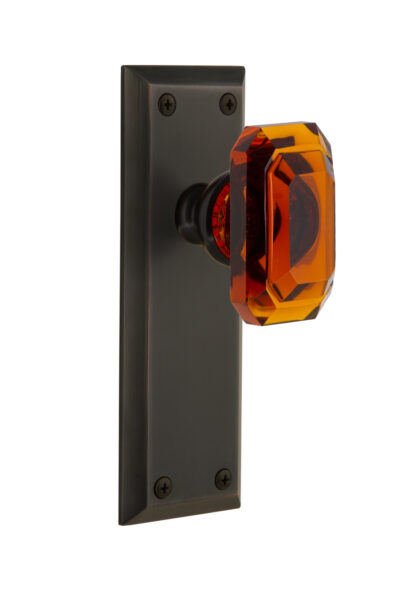 I was also tempted to go with a larger backplate, but am glad I used restraint.  Selecting the proper size for your door is critical.  Another piece of advice I would give is to consider the design of your door when choosing the hardware.  Think about where the backplate would hit and see if that looks balanced with the door style.
If you are looking for this exact product, you can click these links below, but I would start by checking out all of the options Grandeur Hardware has to offer first.  Settle down with a bowl of ice cream because there is some serious hardware crushing coming your way.
Thanks for checking out the progress in our entryway.  Coming up soon will be the front door reveal and the upholstered bunk bed tutorial.  If you don't want to miss the updates, make sure to sign up for the newsletter below 🙂 ..  xoxoxo- Jewel