Guest Bedroom Before Pics and The Killer Guest Bedroom Plan
This April (three days after the One Room Challenge Reveal) my mom  (AKA: Grandma Kathy) and my grandma (AKA: Grandma Jewel) hopped on eastward bound planes to pay us a visit.  Our time together was completely lovely, and we made special memories.  However, it wasn't without a LITTLE  embarrassment that I showed them to their guest bedroom (See guest bedroom before pics below). To be honest, the term "bedroom" feels like a bit of an exaggeration since it is smaller than some walk-in closets.  There is nothing about the space at the moment that excites or intrigues, and that is no way to entice your family members to come visit. ?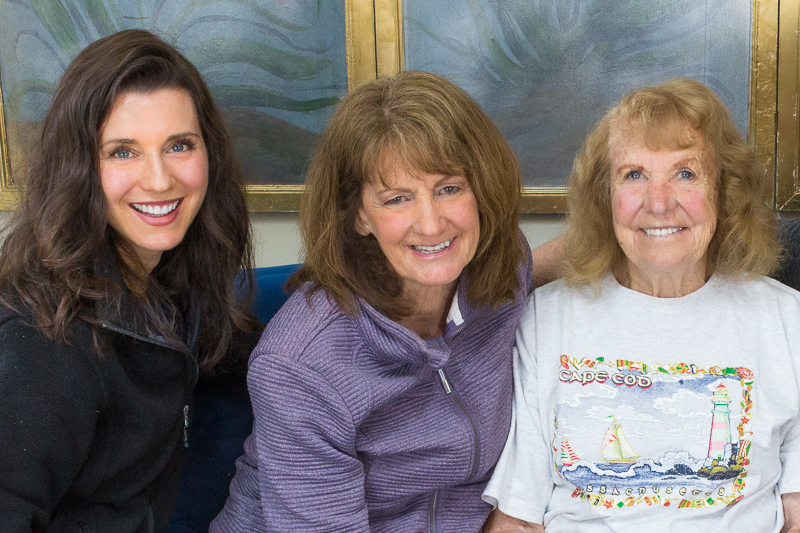 I'd like to think we host a lot of people, but truthfully it is just family. My dad and step mom, and my brother and his cute family have been suffering in silence in this uninviting space….Check out the before images… It's not pretty and we can do better!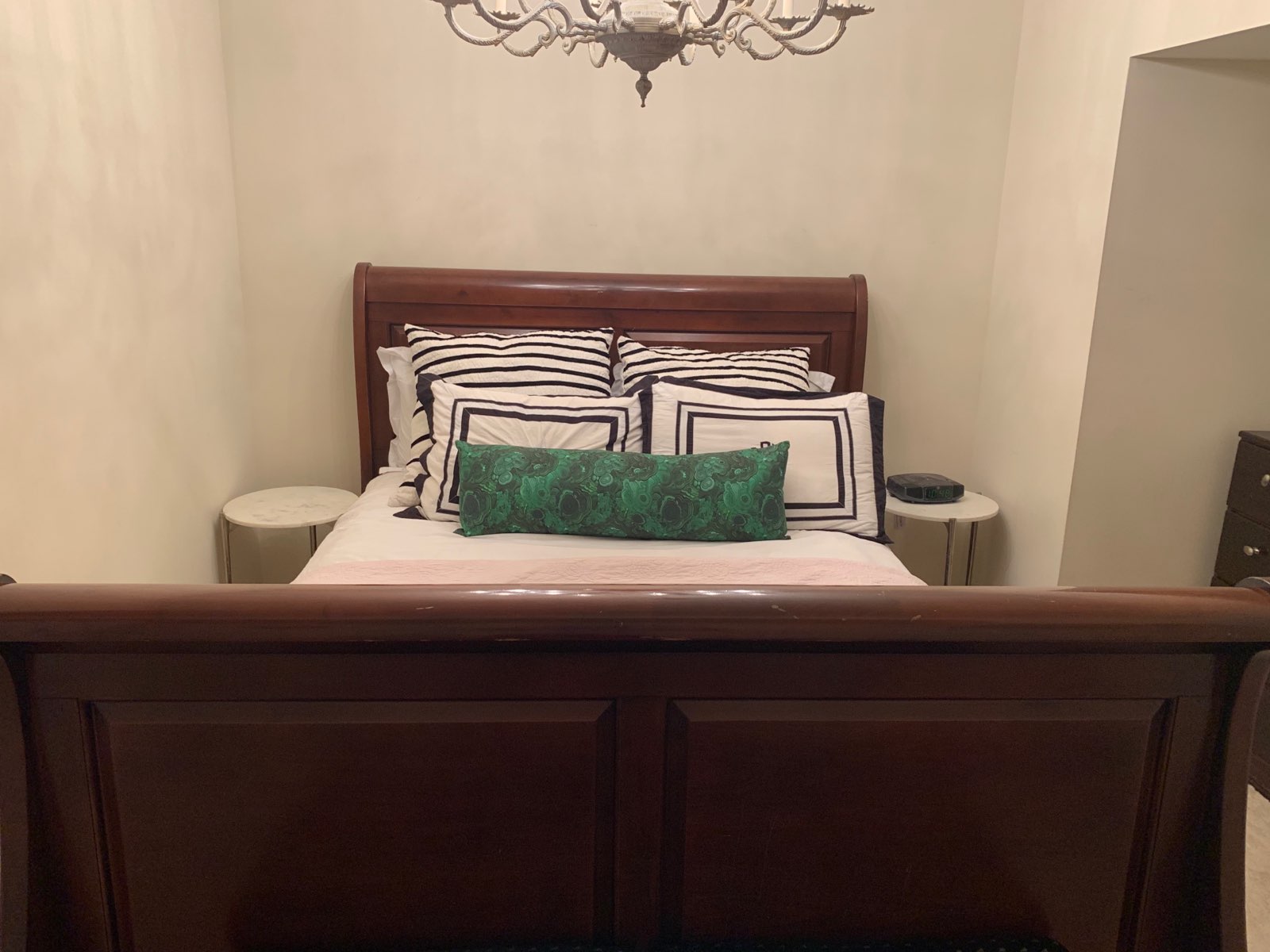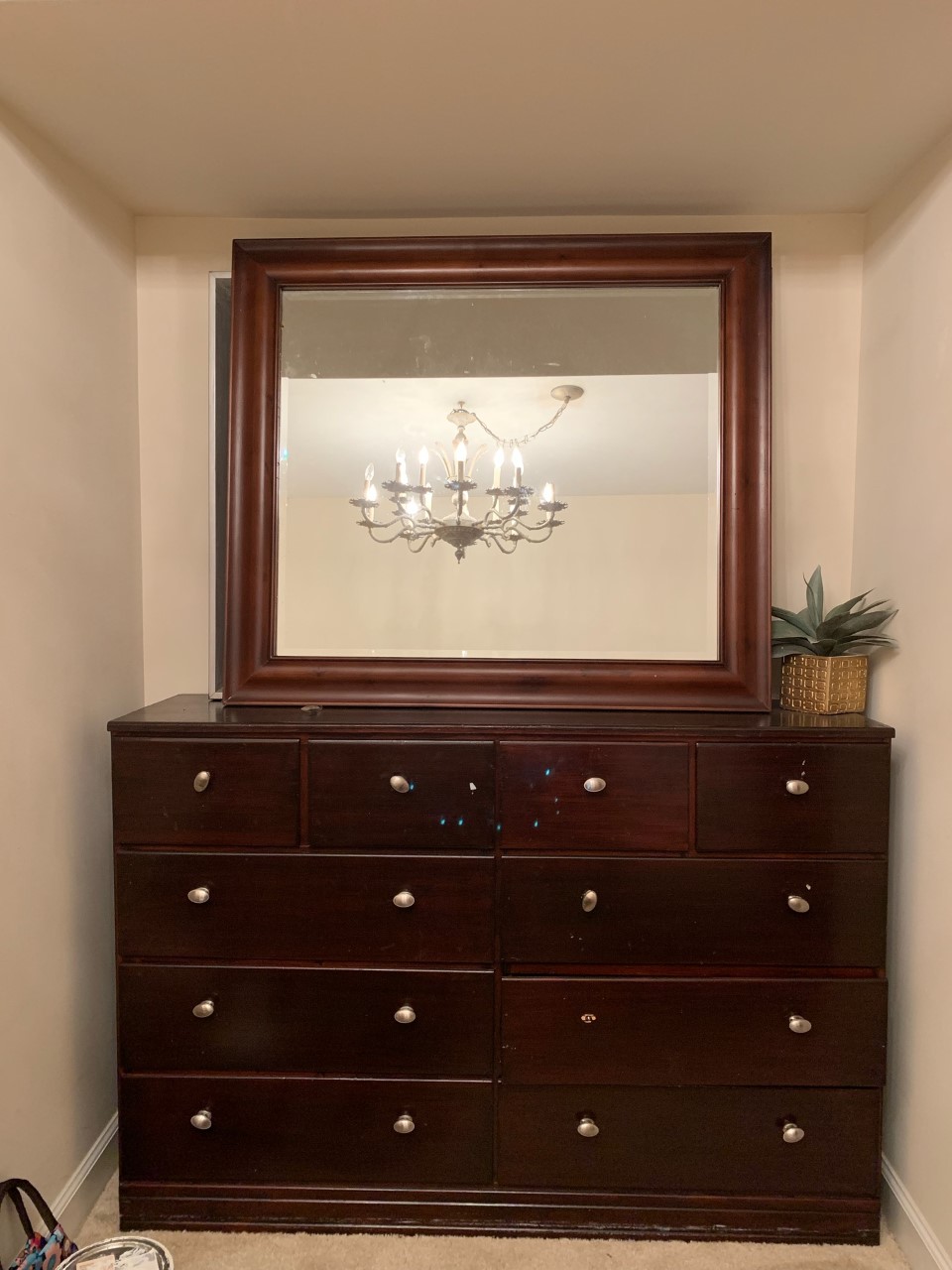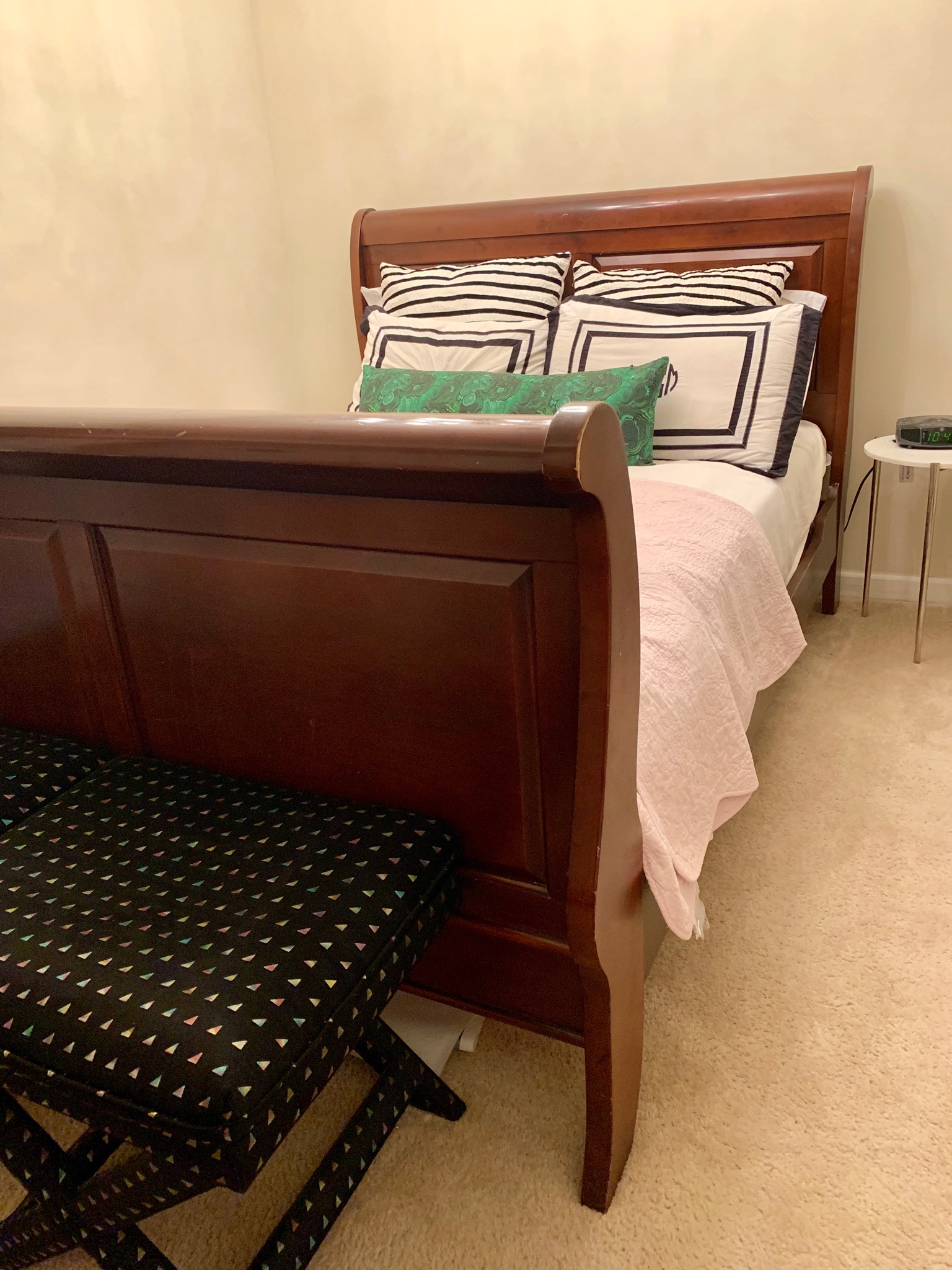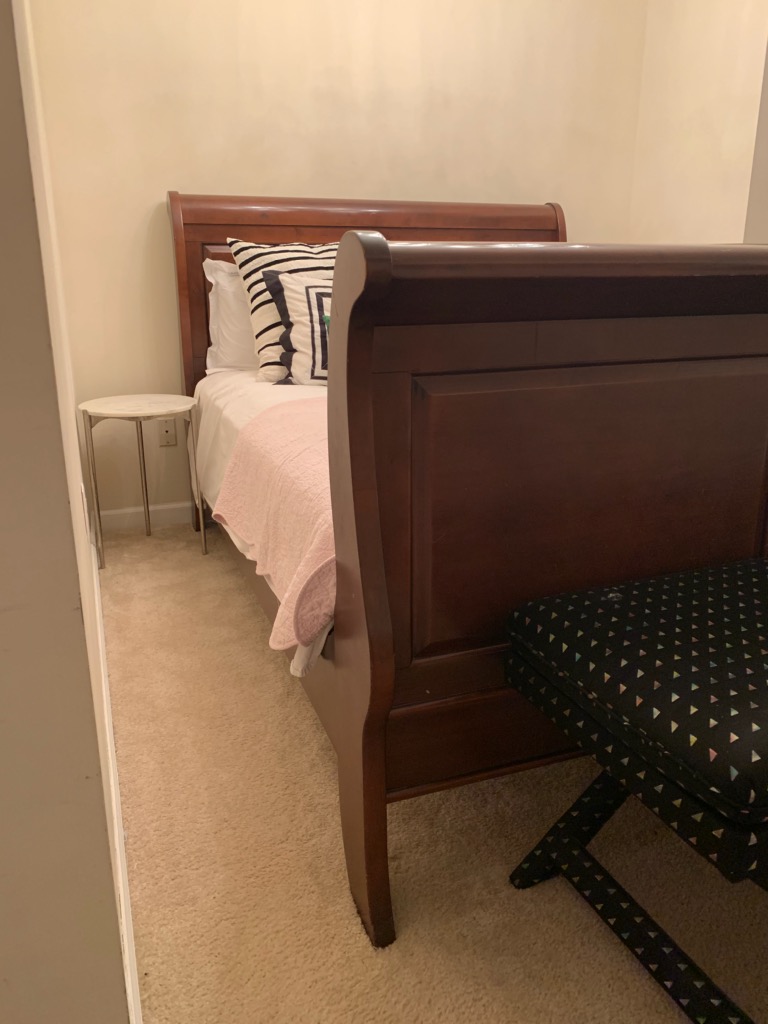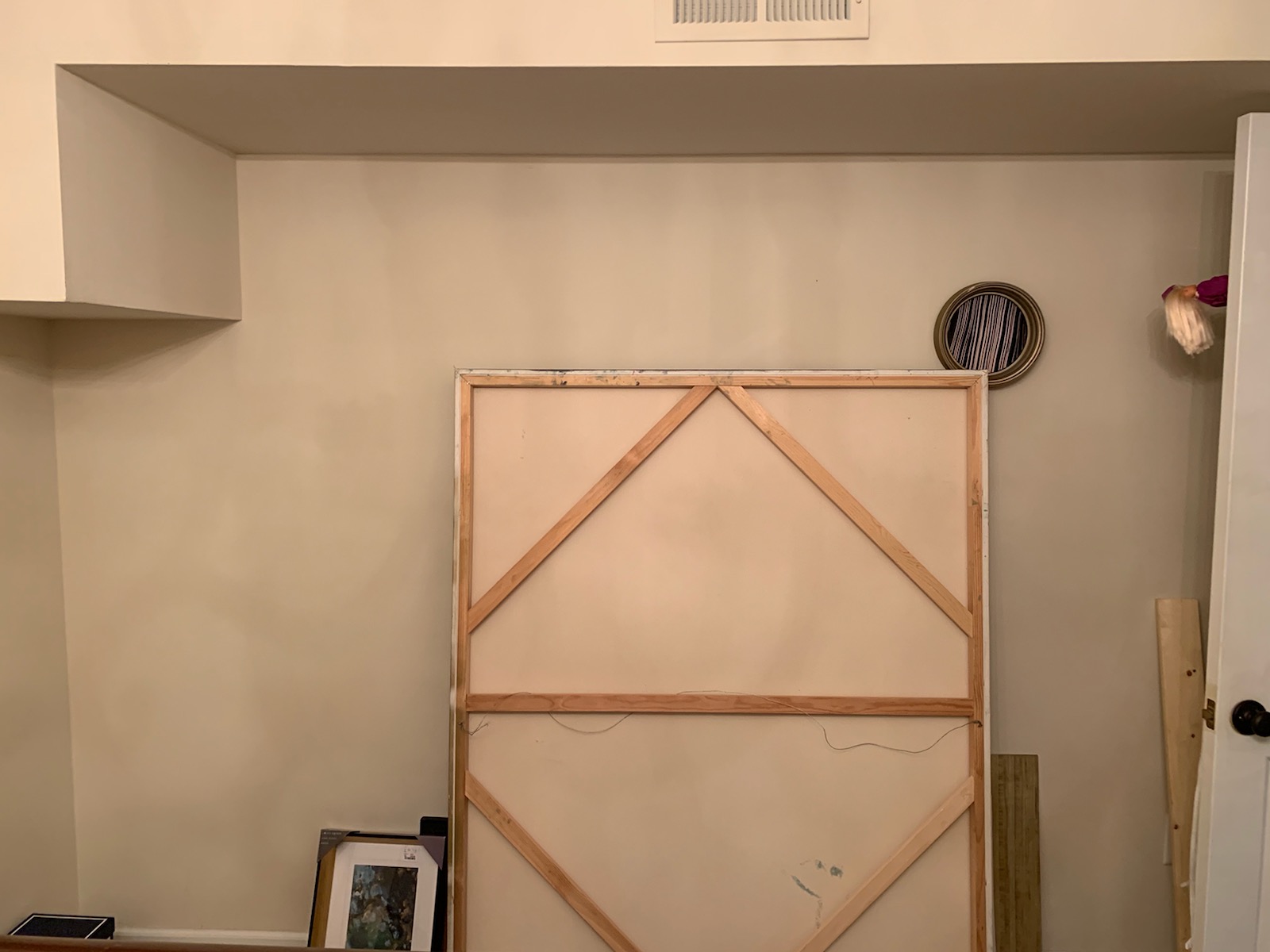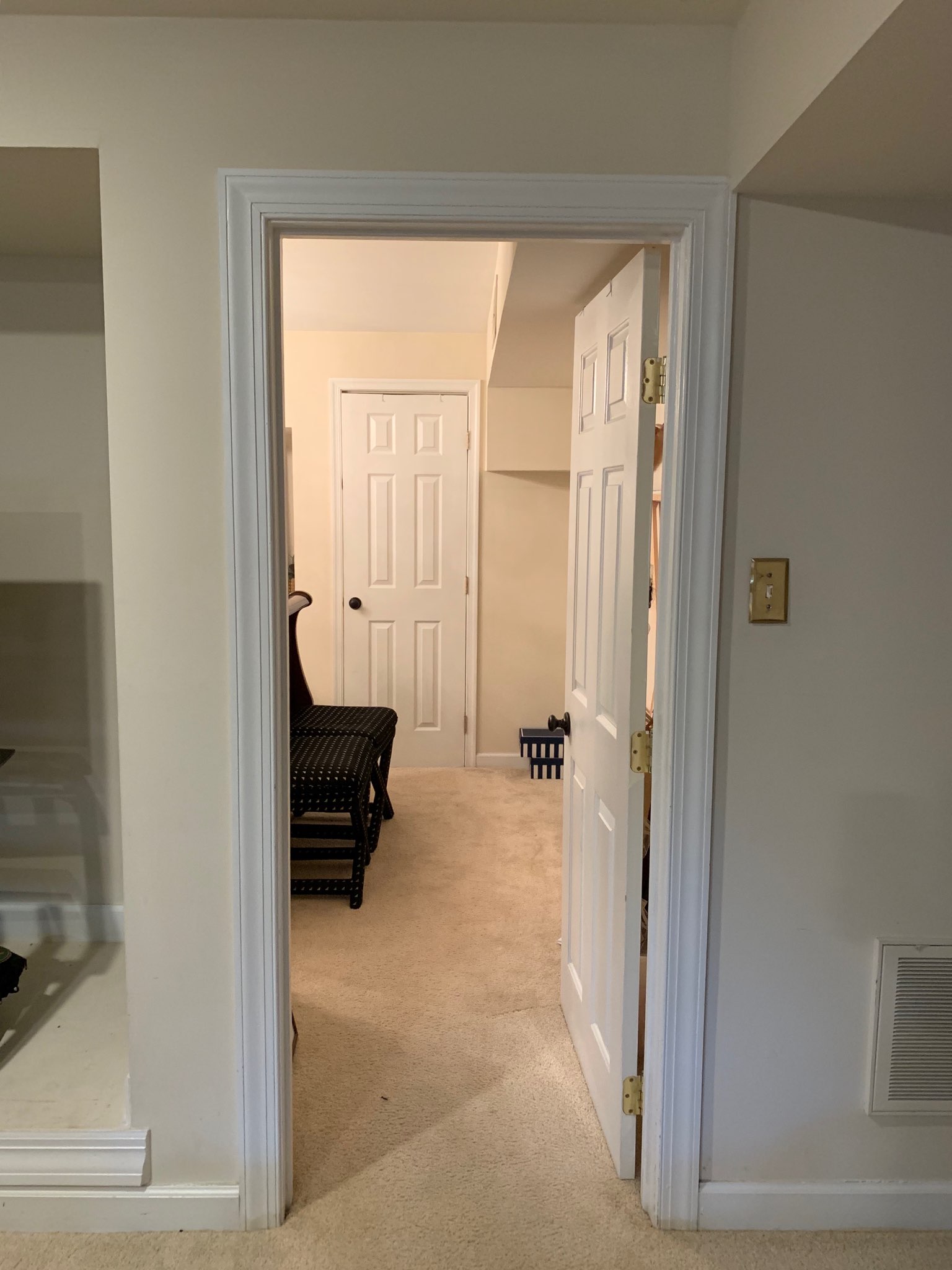 So, these guest bedroom before pics are a problem, and like any like any problem, we need a plan…and OH DO WE HAVE A PLAN.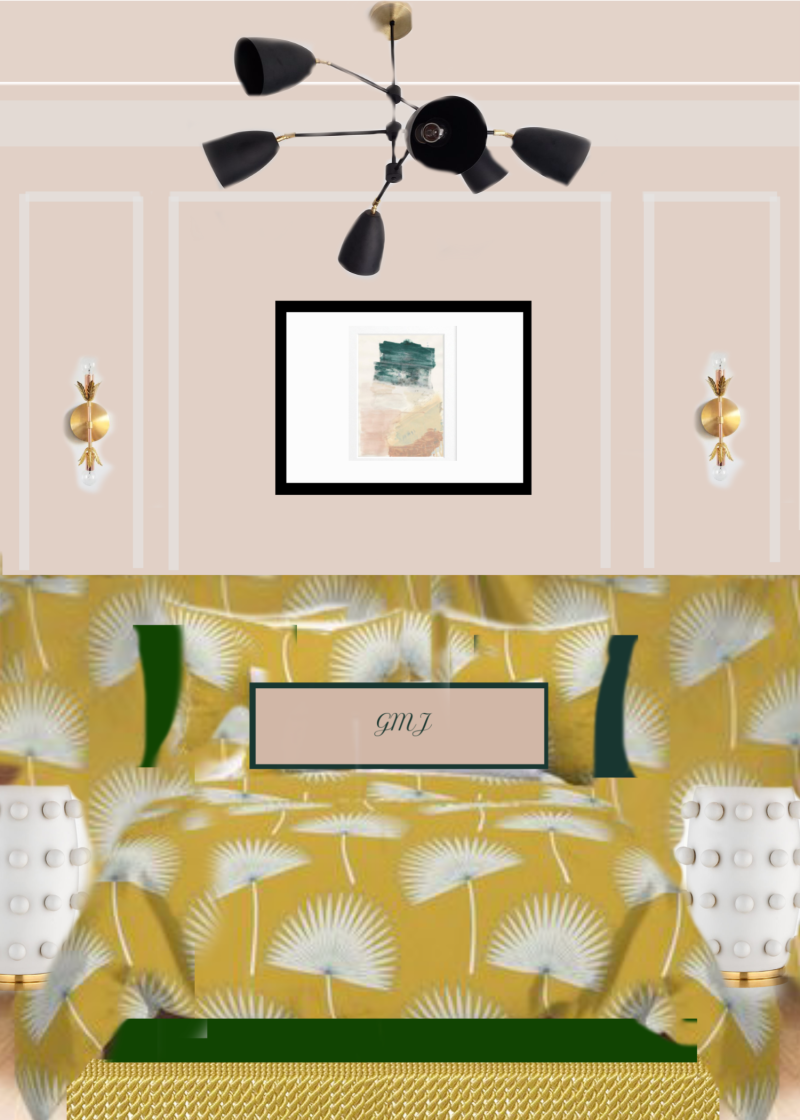 Now let me explain…
The headboard will be horizontal channel tufted.  This SHOULD be a little trickier than upholstering with a solid, but I have been playing around and it seems like I might just be able to pull this one off.  
While I've yet to find drum tables narrow enough to fit in the tiny end table space.  Also,  I'm not 100 percent certain that I can monogram onto velvet.  However, the rest should be do-able. Fingers crossed!!!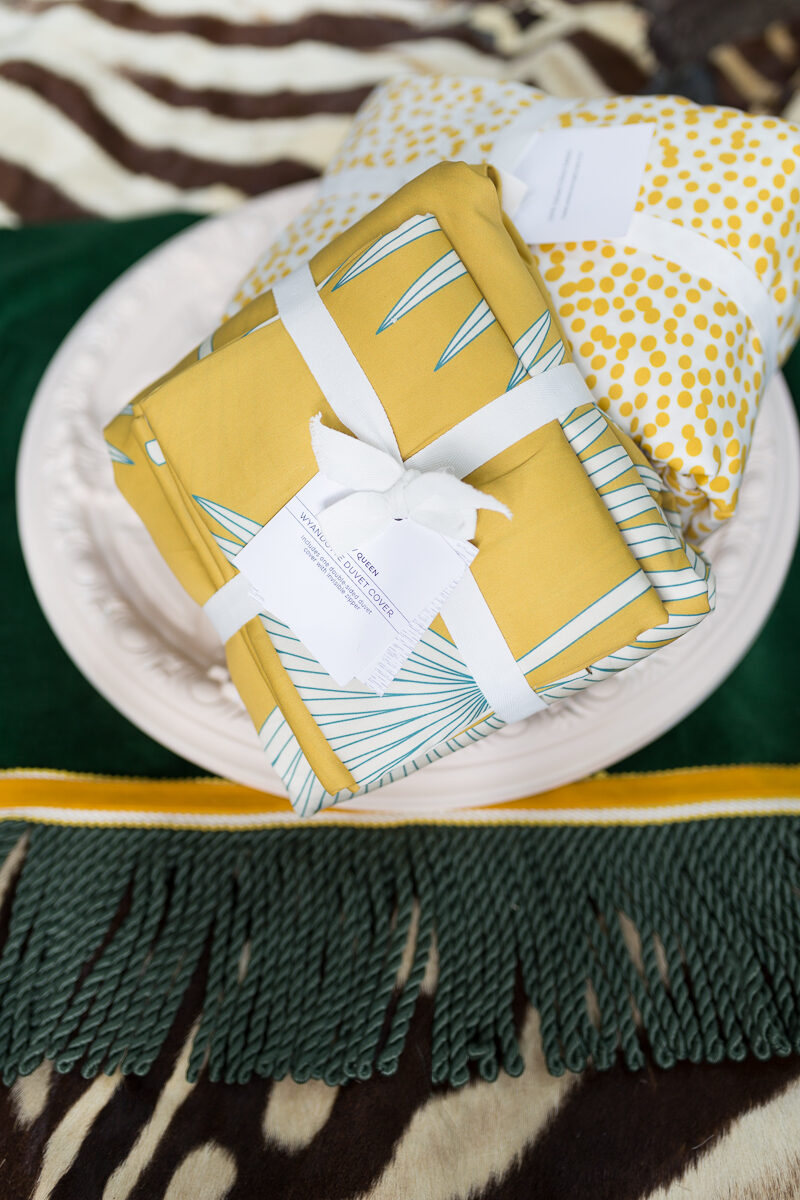 The good news is that this is a TINY room and I think I may be ok on the timeline this go round.  Let's do this!  Let's make this scare space awesome!!!