Romantic Christmas Tree Ideas for the My Home Style Christmas Home Tour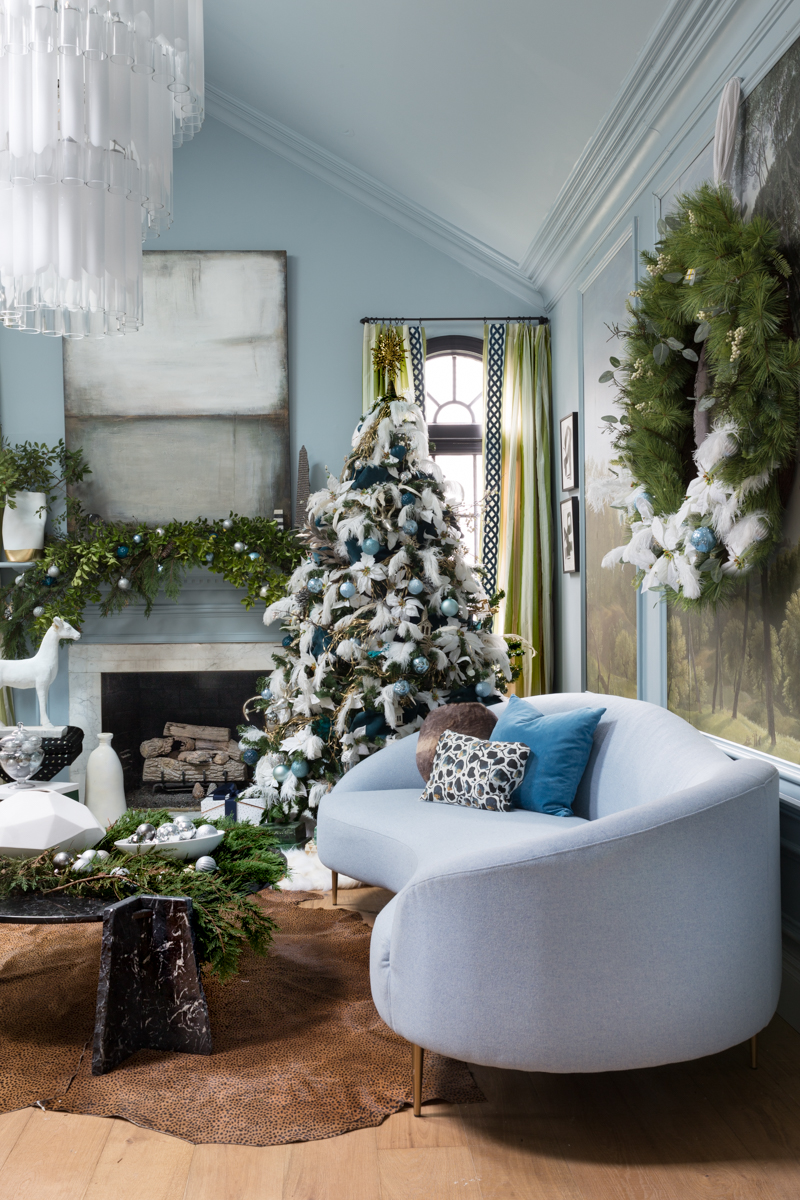 Romantic Christmas Tree ideas
We've all heard of children with visions of sugar plums dancing in their heads. While I think I would be hard-pressed to tell you what a sugar plum is exactly, I can tell you that I've had Christmas visions of… well…the non-sugar plum variety.  Yep, during the darkest hours of One Room Challenge renovation (no kitchen, utter chaos, an even coating of carcinogenic dust over everything we own), I would reassure myself that it would all be worth it.  If I could just make it to the One Room Challenge reveal of our kitchen, living room, and dining room, then the holiday decor and fireplace snuggles would be epic this year.
I am happy to report that my Christmas tree visions are starting to come true as part of the My Style Home Tour hosted by Stephanie from Casa Watkins Living. A huge shout out to Stephanie, and don't forget to click the links at the bottom see all of the other participants and thier fun Christmas tree ideas.  If you are joining me from Two Twenty One, it's great to have you!
Now sit back, relax, and enjoy a warm cup of hot cocoa…with a side of sugar plum, if that's your thang…because Romantic Christmas tree ideas are coming at ya!
Romantic Christmas Tree Ideas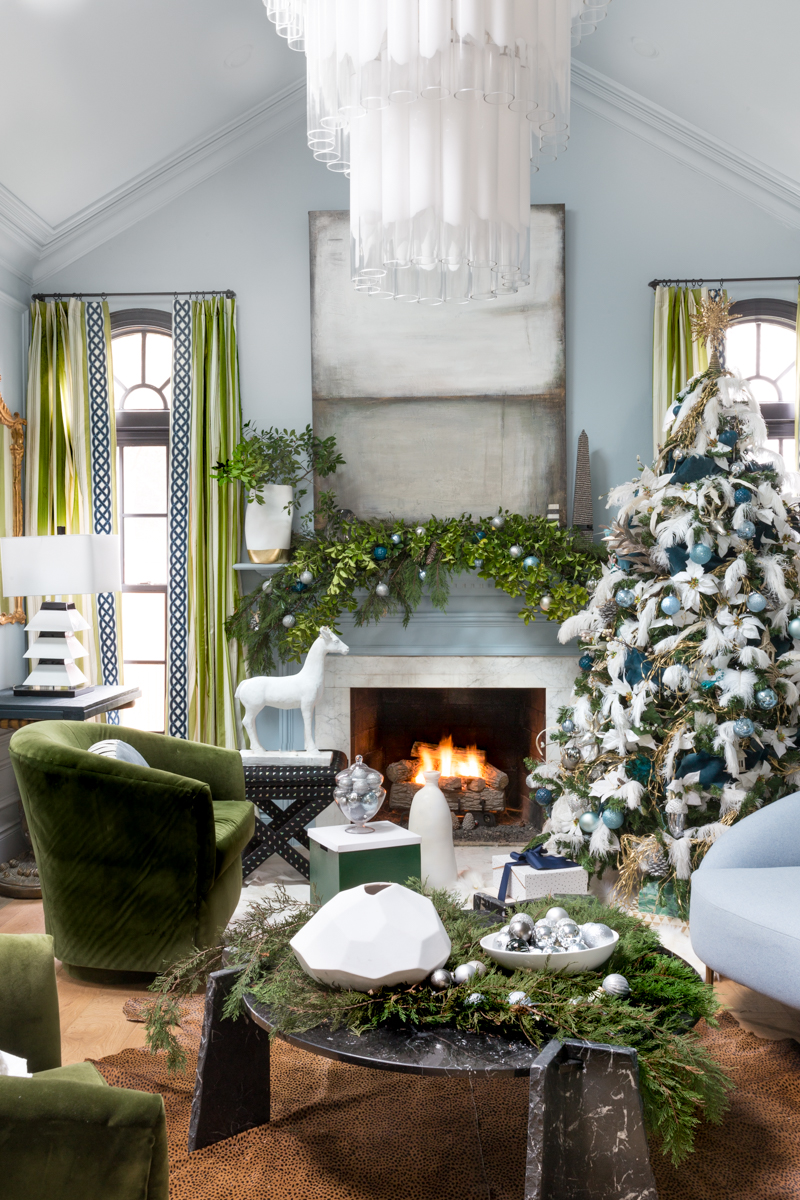 Take cues from the colors in your space.  I pulled out the metallic, blue, and white ornaments for the tree this year.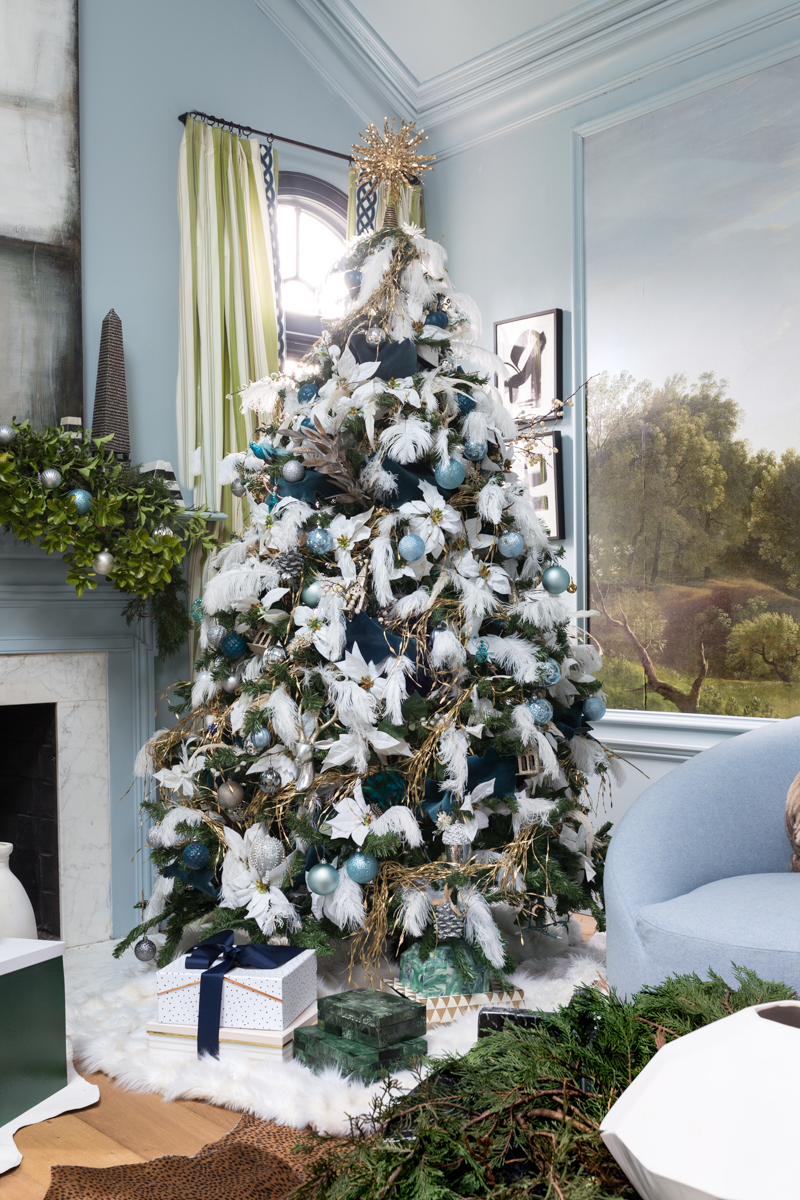 It's all about the layers.  In this case I used Poinsettias, gold garland from Hobby Lobby, inexpensive Walmart ornaments, and "ribbon". The ribbon is actually hand cut velvet that I have been meaning to use for some time now.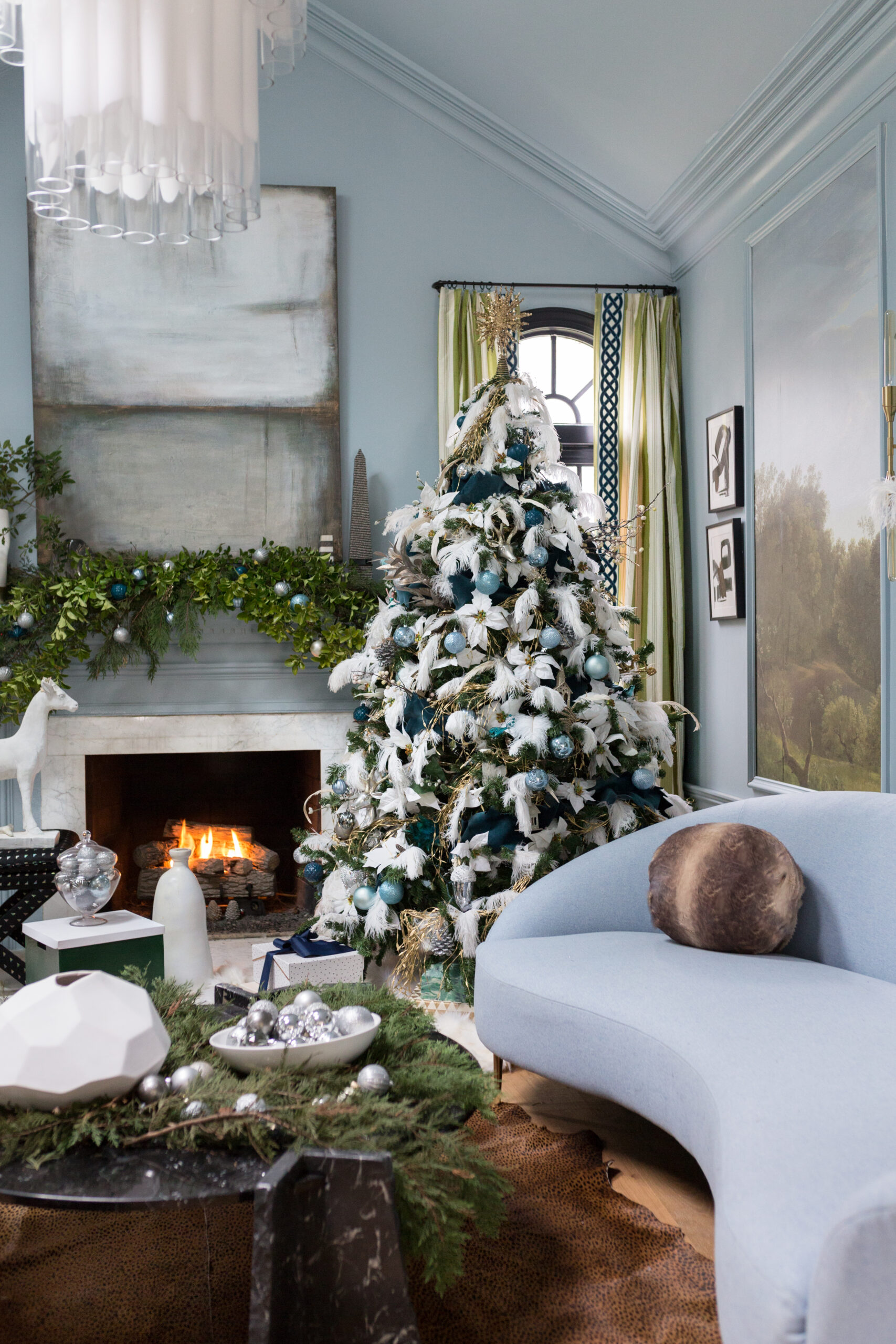 Want all of the feels? Add texture! I purches $200 in Ostrich feathers 4 Christmases ago.  Since then, I've used said feathers on multiple trees in many rooms, in three different homes (yes, we are a military family).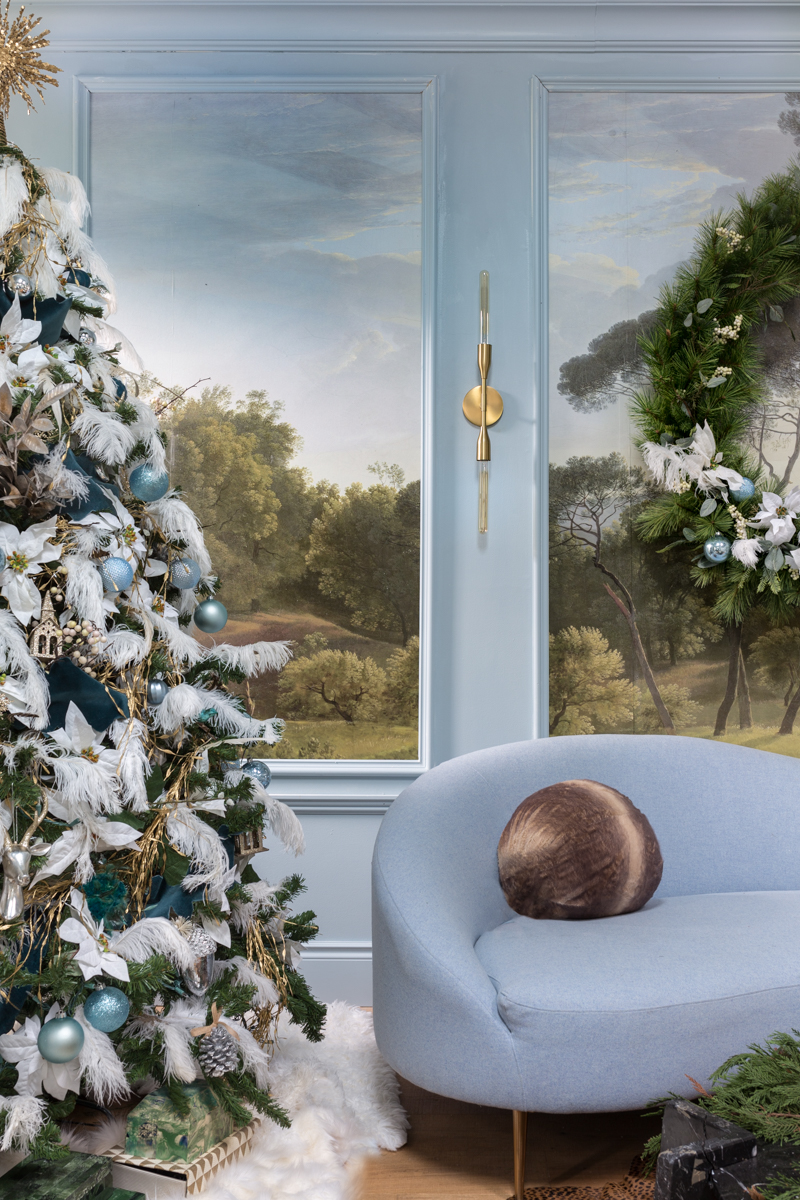 To add the holiday vibes to the rest of the room,  I added faux fur and a large wreath.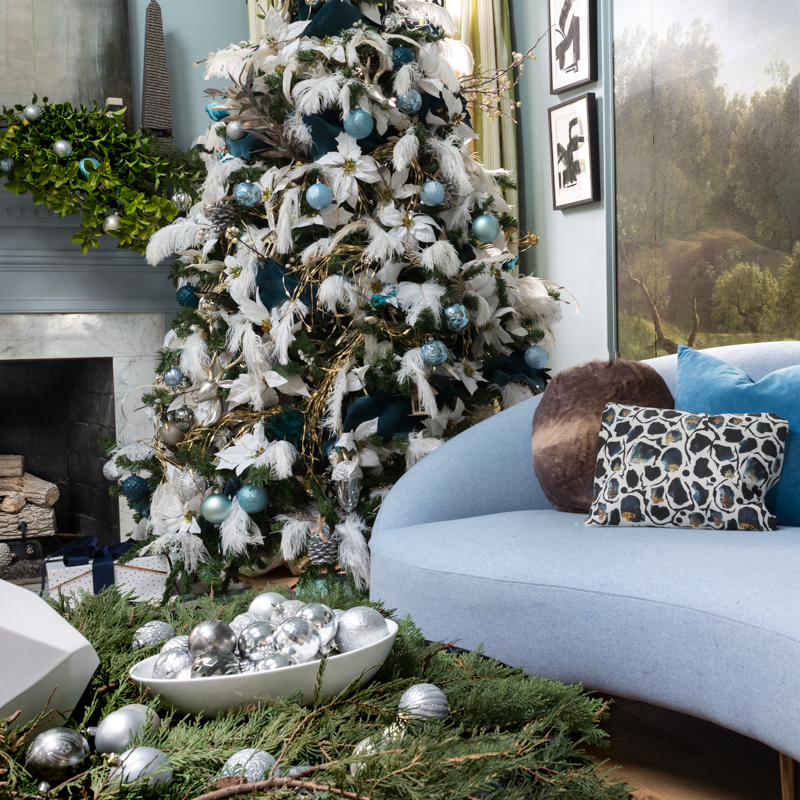 Thanks for stopping by for the first of several Christmas make overs.  It will be fun to see how much it changes from the comprehensive fall  home tour last week.
Ok, now go check out Jennifer from Dimples and Tangles, and all of the other participants so far.