Palm Christmas Tree and Decor Ideas
DIY Palm Christmas Tree Ideas
Yay! I've wrapped up all three of the Christmas trees in our home, no pun intended.  I am happy to say I pulled off all three without leaving my house thanks to a large junk craft supply in the basement.  In this case I used construction paper, wrapping paper, and child labor to create a palm Christmas tree that actually looks surprisingly gorgeous.
Palm Christmas Tree and Decor for It's a Colorful Life Home Tour
Thanks so much to Jennifer from Dimples and Tangles for doing the majority of work on this blog hop.  I always look forward to her home tours and Jennifer's Christmas decor NEVER disappoints!

Bedroom Christmas Tree Home Tour
Last year was my first hack at tackling this room and I don't think I nailed it. It felt too…what's the word? …Brown.  That vibe might have worked at Thanksgiving but it didn't feel like the happy Christmas mood I had hoped for in December.  This year however…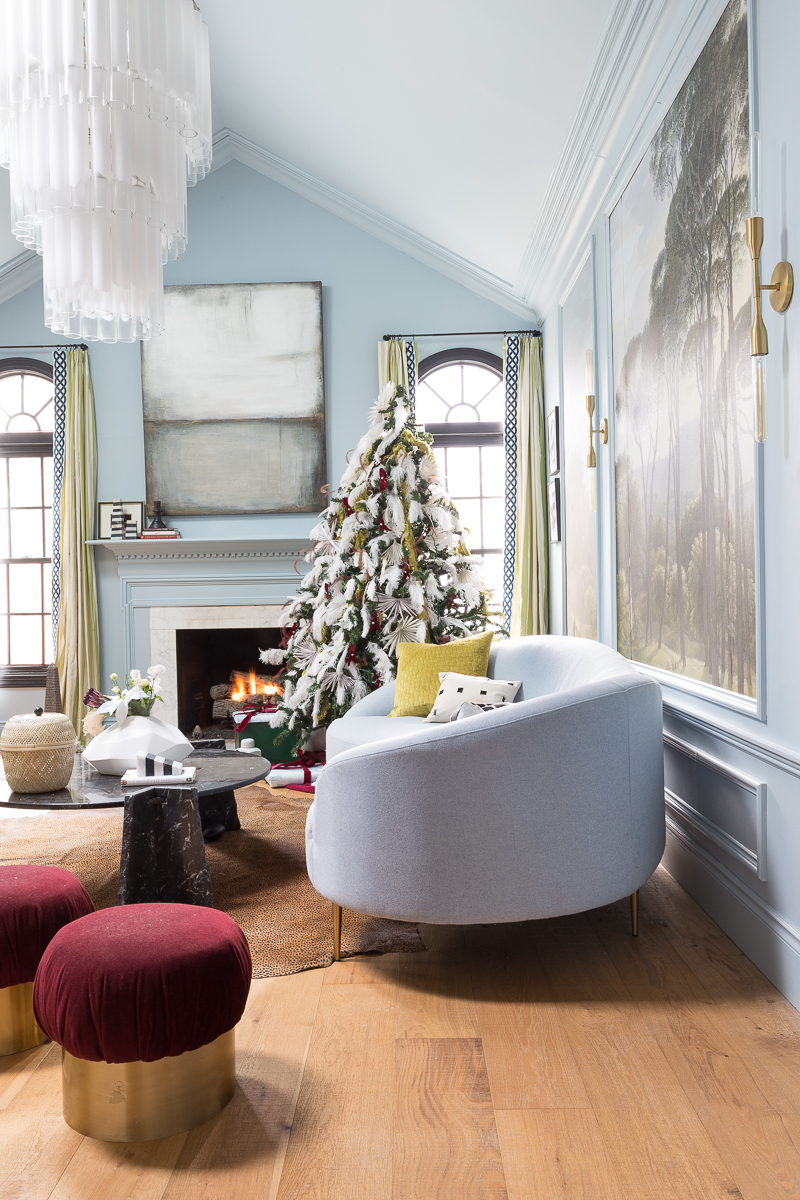 I kept the same ostrich feathers, but added pops of citron and burgundy.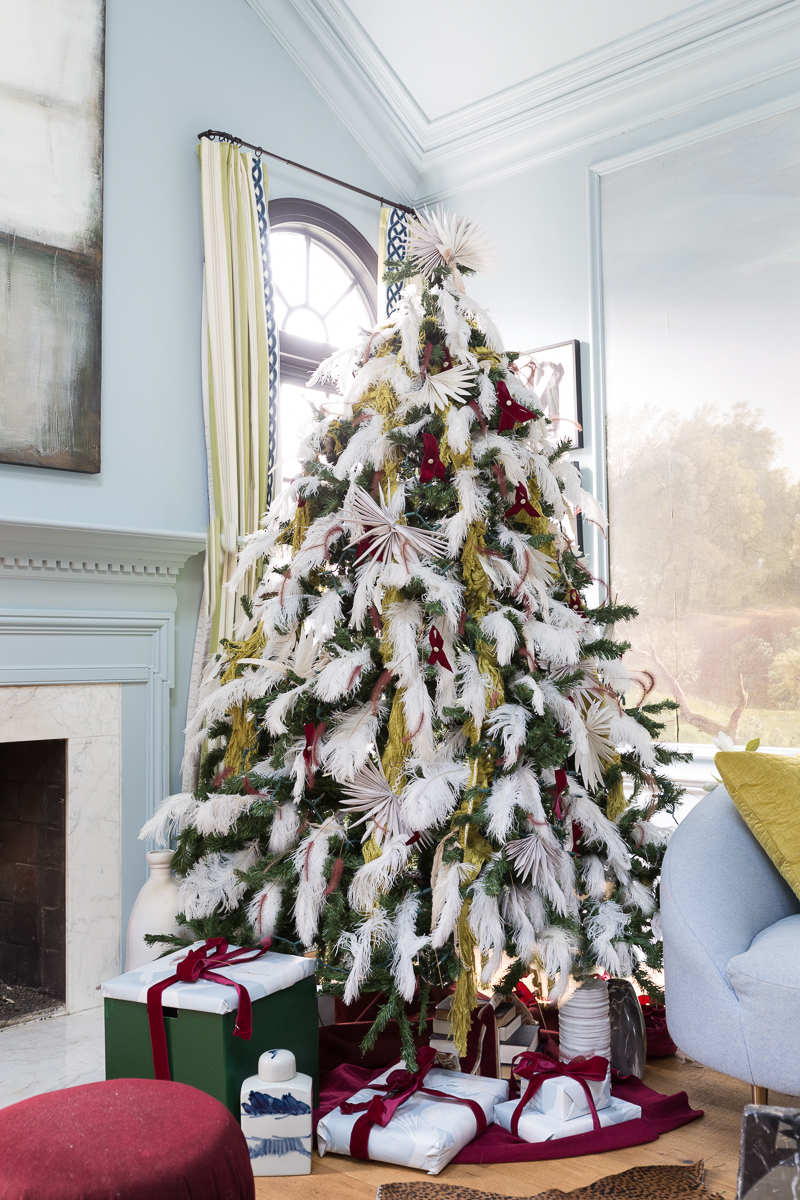 To construct the paper palms I watched a few videos on the internet and got to cutting, folding, and gluing.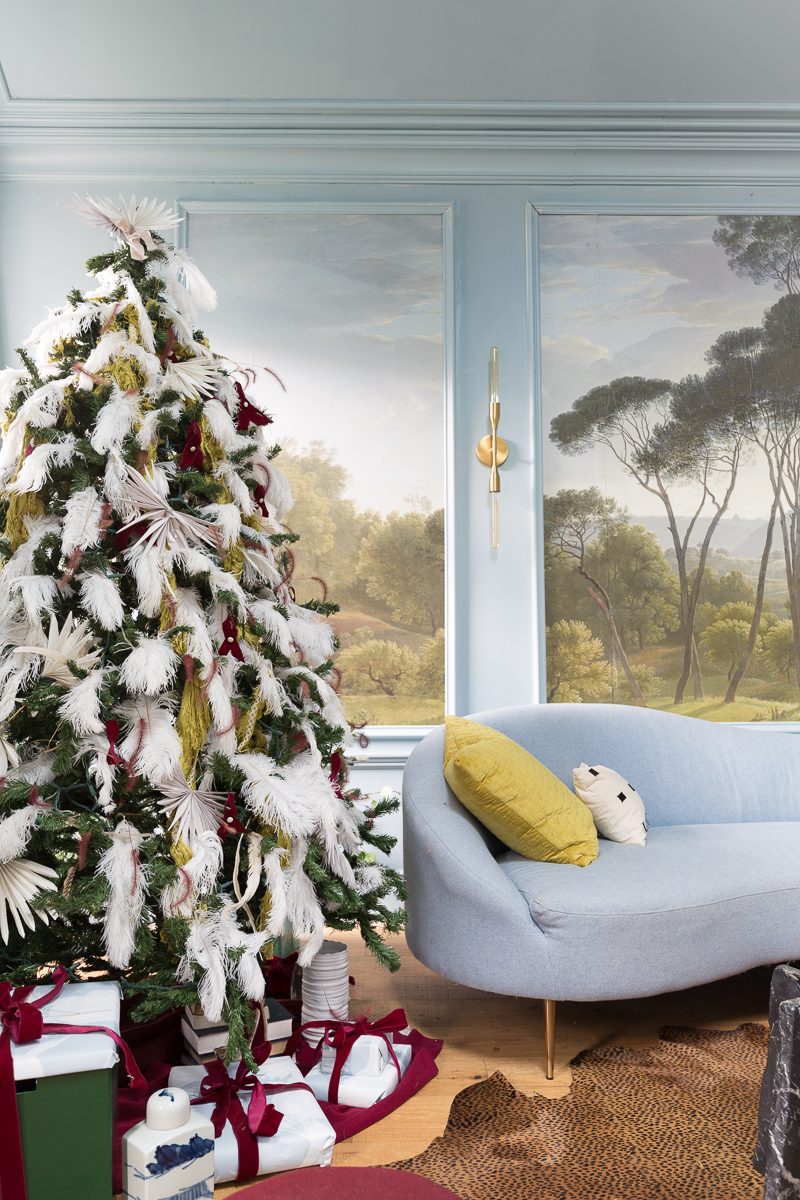 I used fringe gifted from Fringe Market as an extra layer under the feathers.  It makes for a very fun vintage vibe.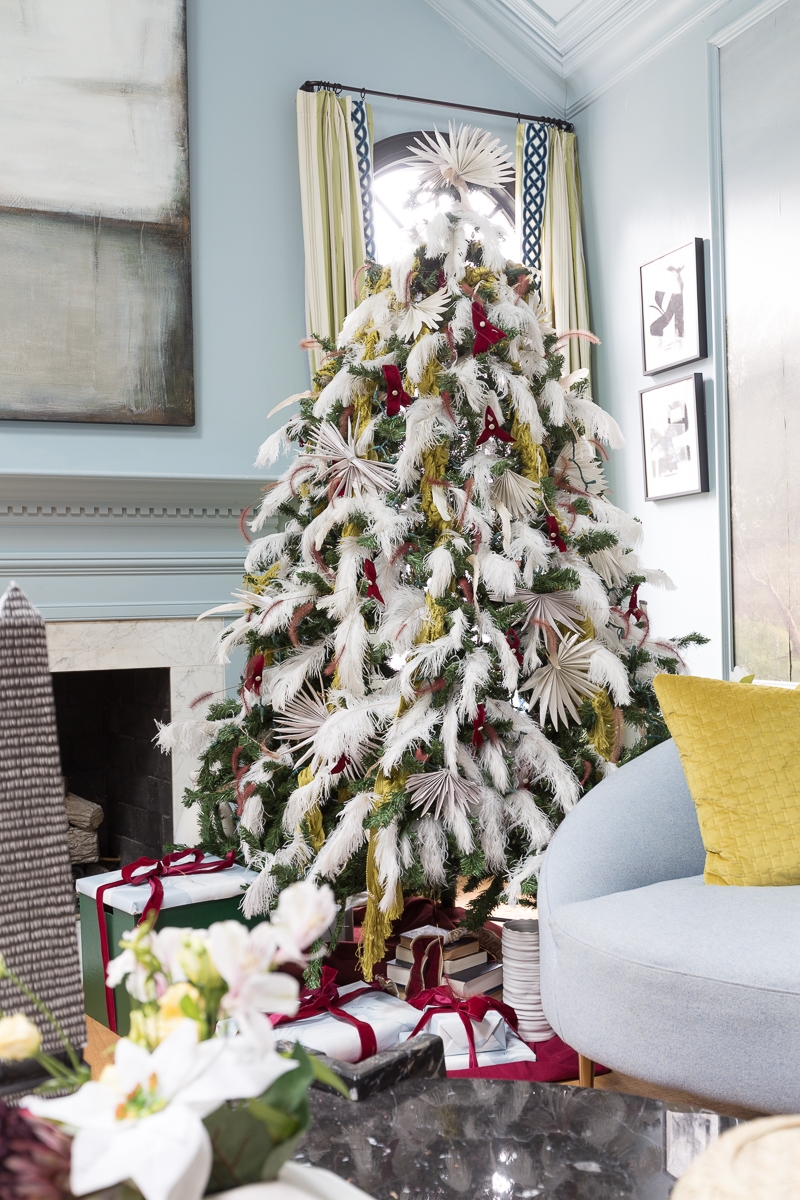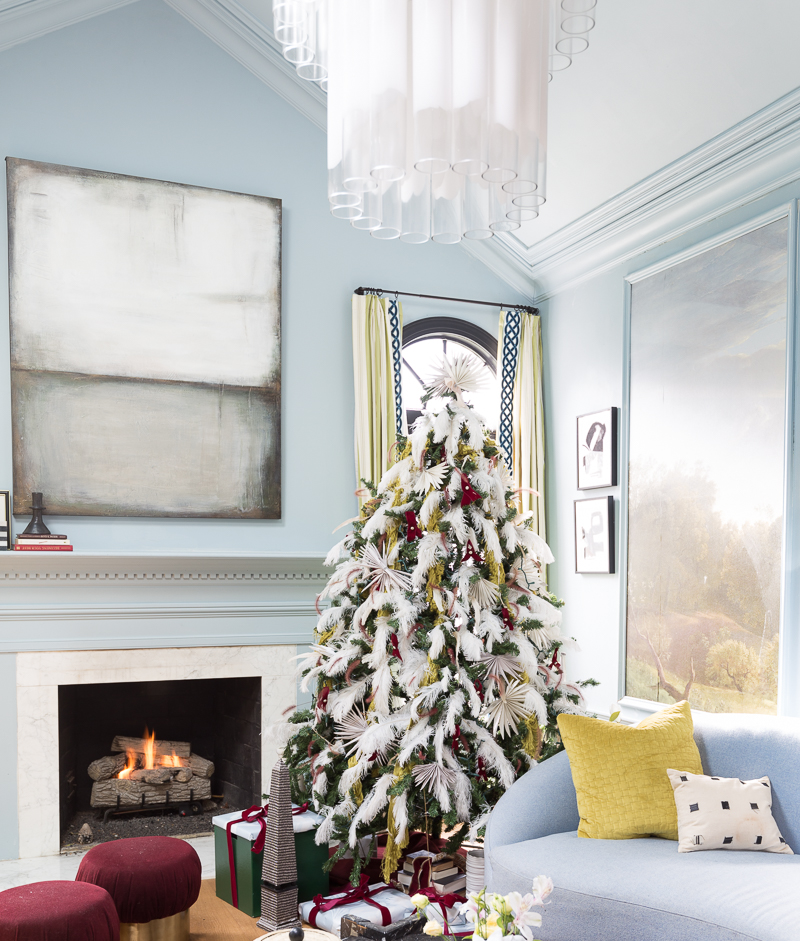 It was fun to turn on the fireplace for the first time this season.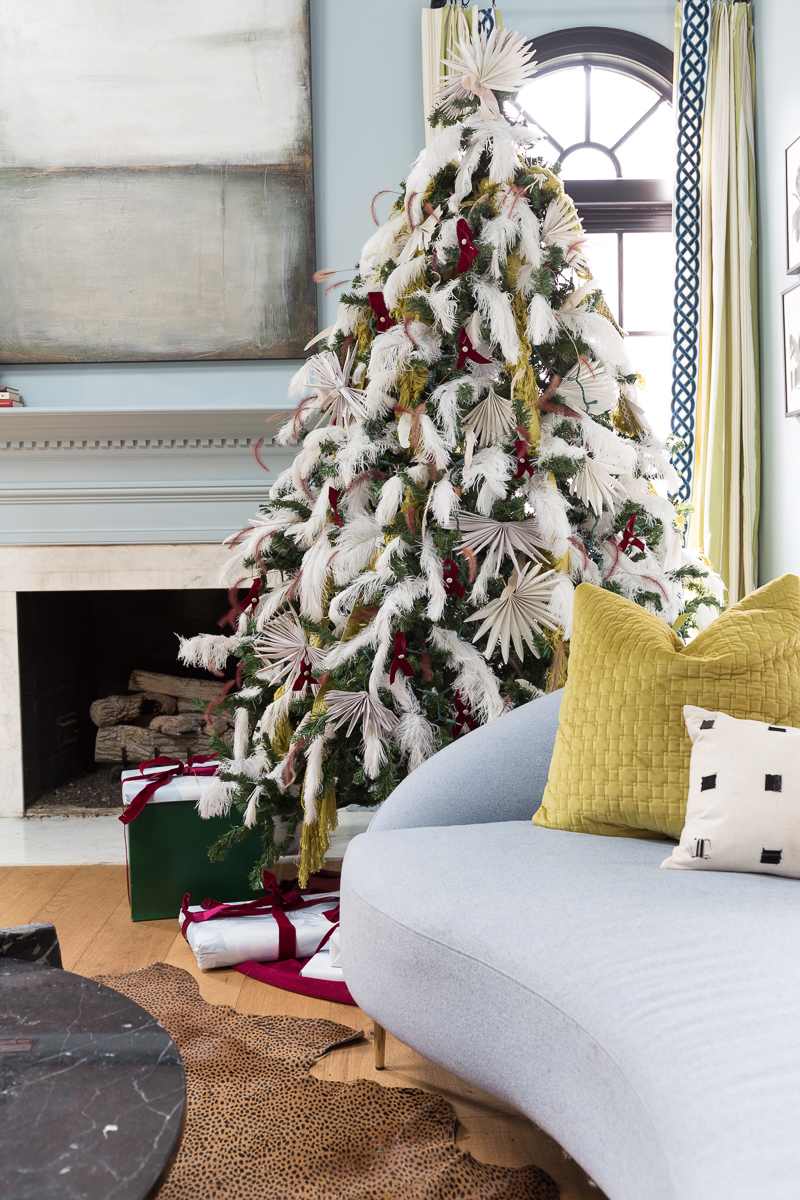 To bring in the 10% of burgundy to the mix I used ribbons folded and glued with vintage covered buttons as accents.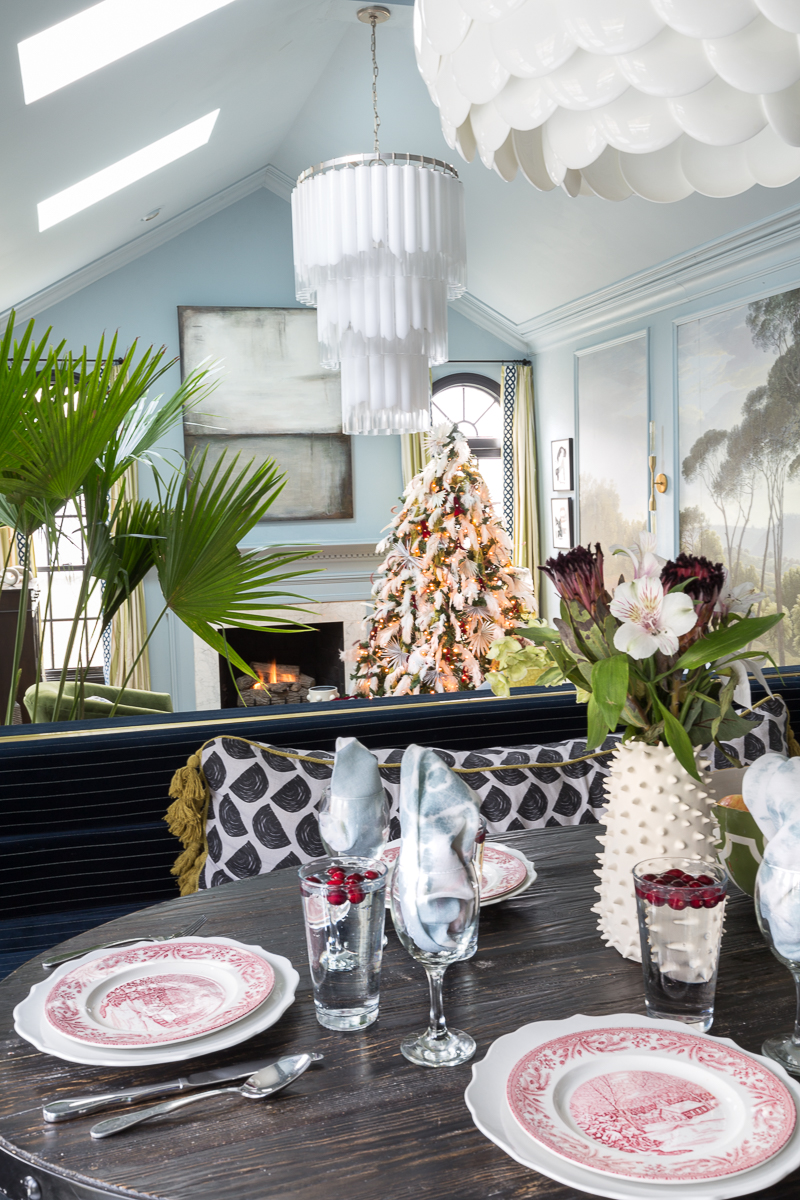 I pulled out our Christmas plates for the shoot but am excited to start using them for the entire season.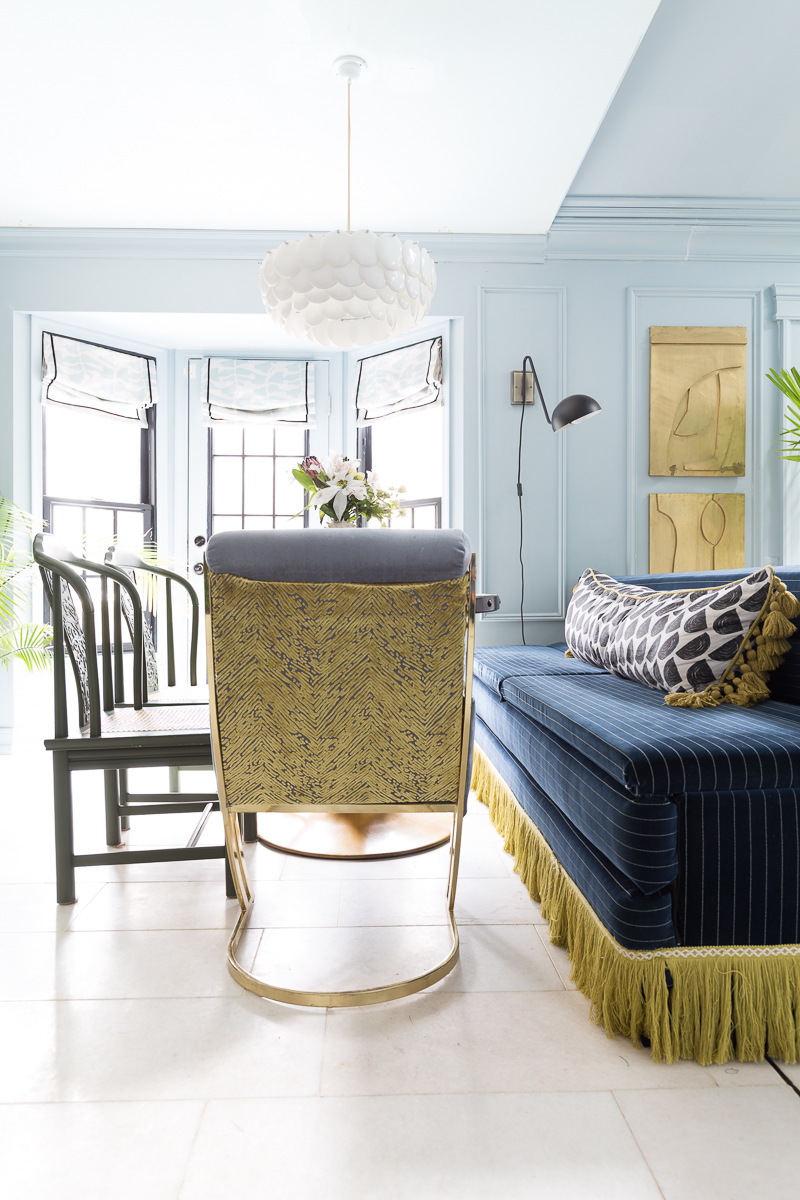 You can see in this shot that the large palm tree got moved to this area.  It is honestly too tall to live anywhere else, so I decided to work with it.  Somehow the Palm theme seems fitting.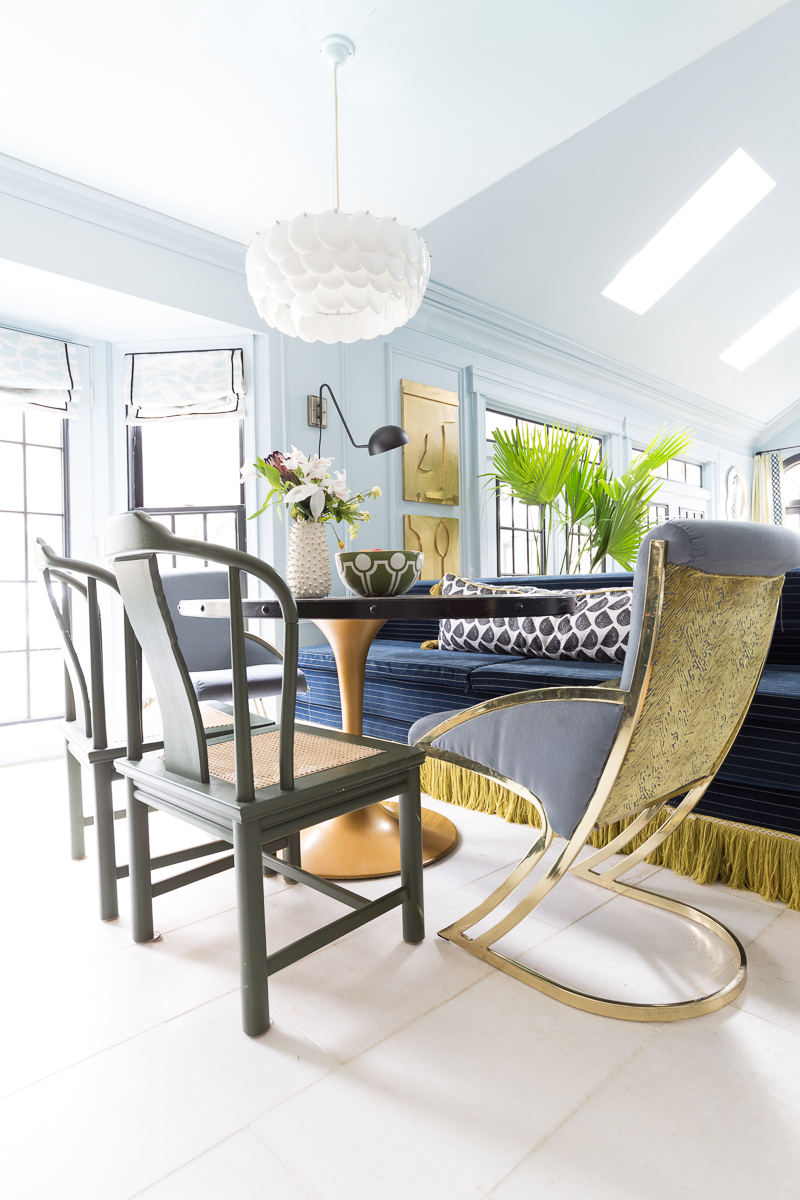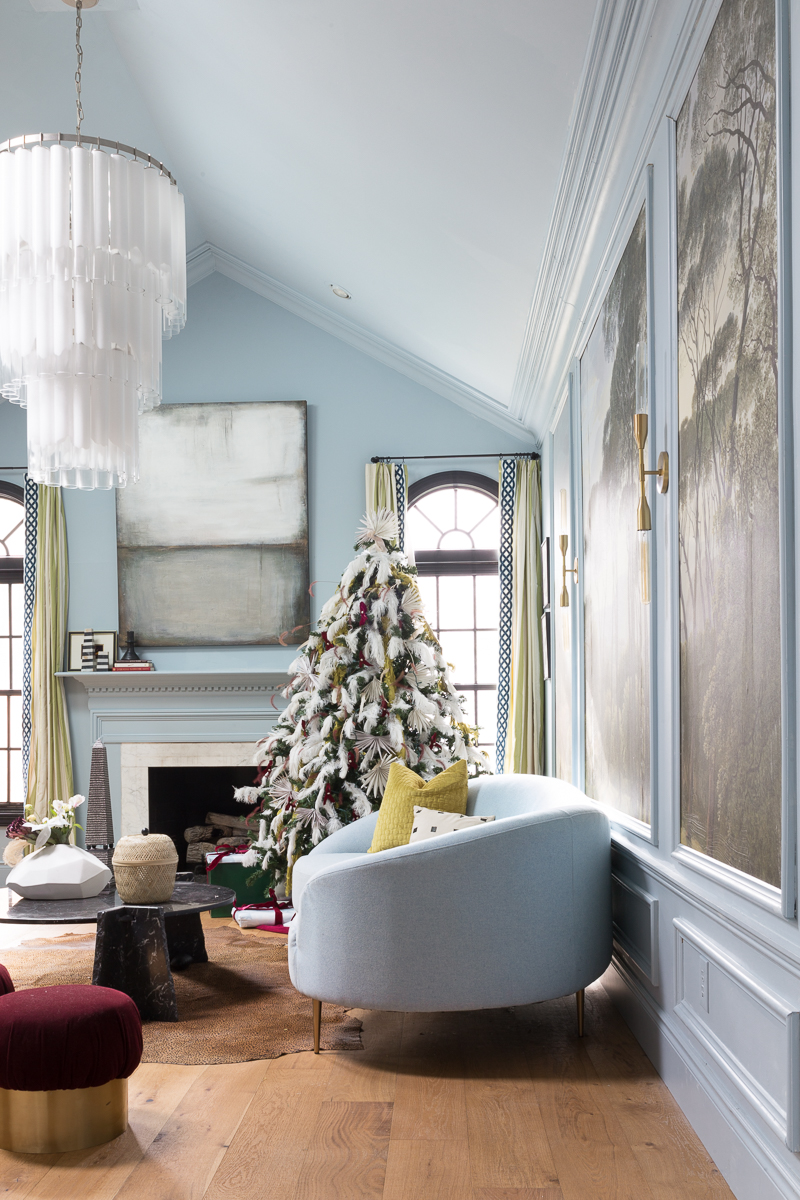 Did you miss two other trees?  No worries!  I've got ya covered.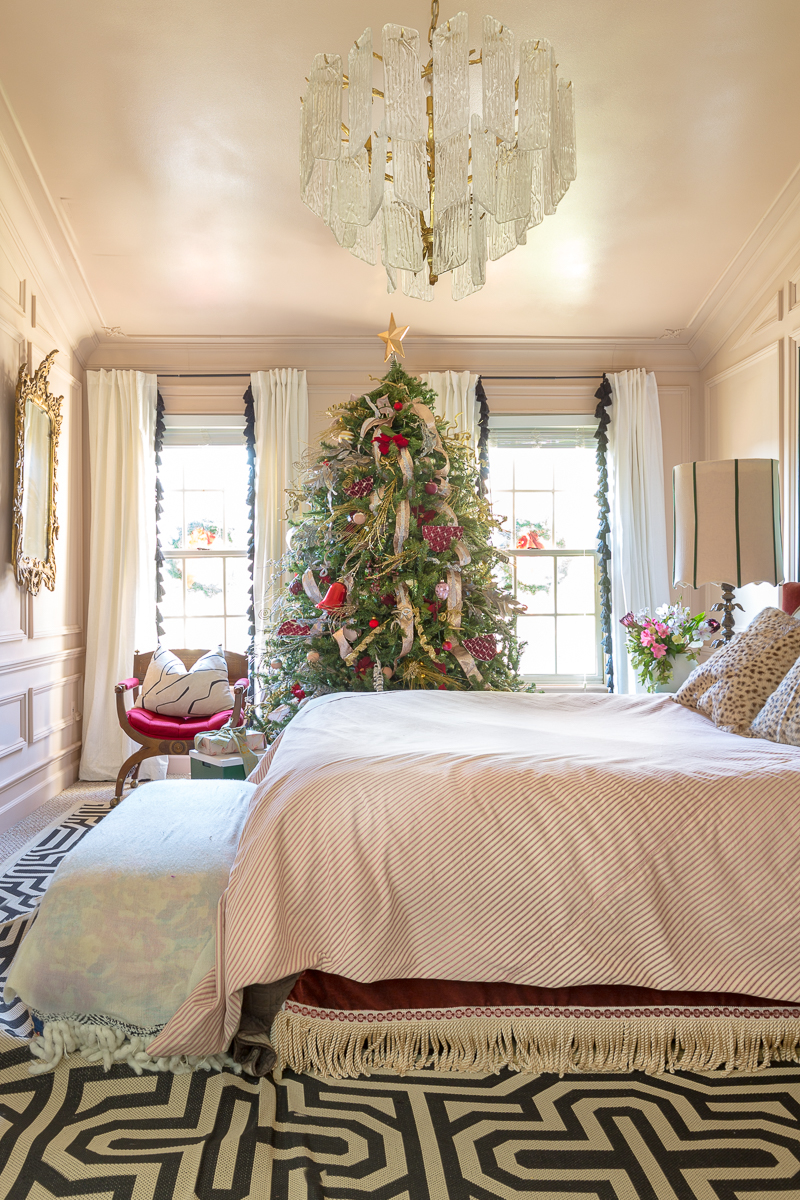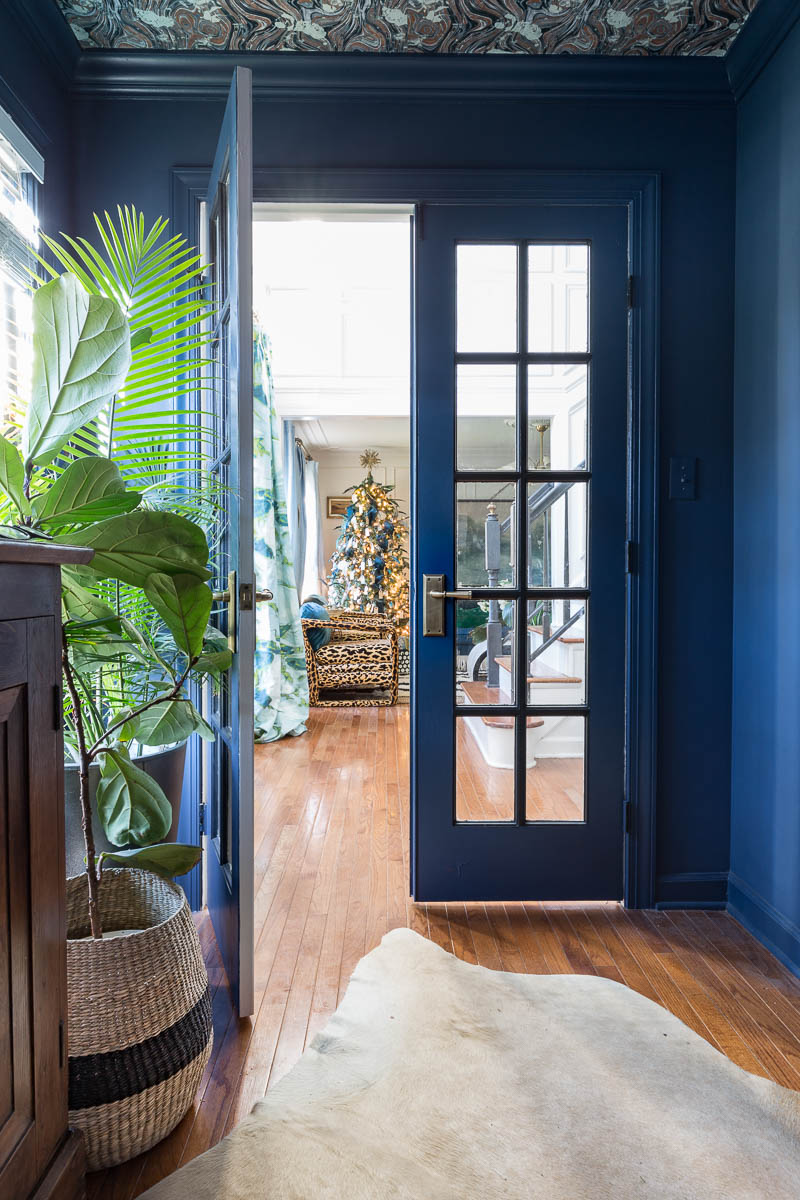 Ok, now go check out the other ladies on the list including The Blue Agate Abode.  Don't forget to start with Rhonda from Southern Hospitality tomorrow.  Also, on Friday I will be featuring some of my favs from the hashtag #itsacolorfullifetour in my IG stories.
TUESDAY
WEDNESDAY
THURSDAY
FRIDAY
Instagram It's A Colorful Life Party!
Post your Christmas decor in your feed this week with #ItsAColorfulLifeTour for a chance to be featured in IG Stories by IACL Tour bloggers!