Legacy Furniture- Why Buying Quality Pays Off
We are on week three of a three part series showing you all of the hot findings from High Point Market.  In the first post I discussed what the industry is seeing in sofa shapes, textures, and substrates.    Last week I addressed the hot new colors.   This week I am showing you the deeper take-aways from Market.  I will be interested to see if legacy furniture and a commitment to craftsmanship enjoy a reemergence during this era where consumers are looking for things of permanence in a fast fashion world.  Also, I was impressed by several companies commitment to making the world around them a better place.  It is an interesting concept to consider that our buying power can "do good" for the world.
NOTE: Cover Photo- Norwalk Furniture
What is High Point Market?
  As you likely already know, High Point Market could be compared to the interior design industries' Paris Fashion Week.  Furniture companies roll out new releases and proudly show their wares for interior designers and store owners to come view.
As I mentioned before, this season I have been selected as a member of the High Point Market Design Influencer's Tour.  A huge thank you to both Esteem Media and the sponsors of this event who took the time to showcase these trends for us.

In a world of fast trends, fast fashion, and fast furniture, it is refreshing to see companies dedicated to sustainability by creating items for our home that will last throughout generations.  While quality furniture obviously comes at higher price points, it also means that we keep furniture out of landfills and create incredible pieces that will retain value and beauty.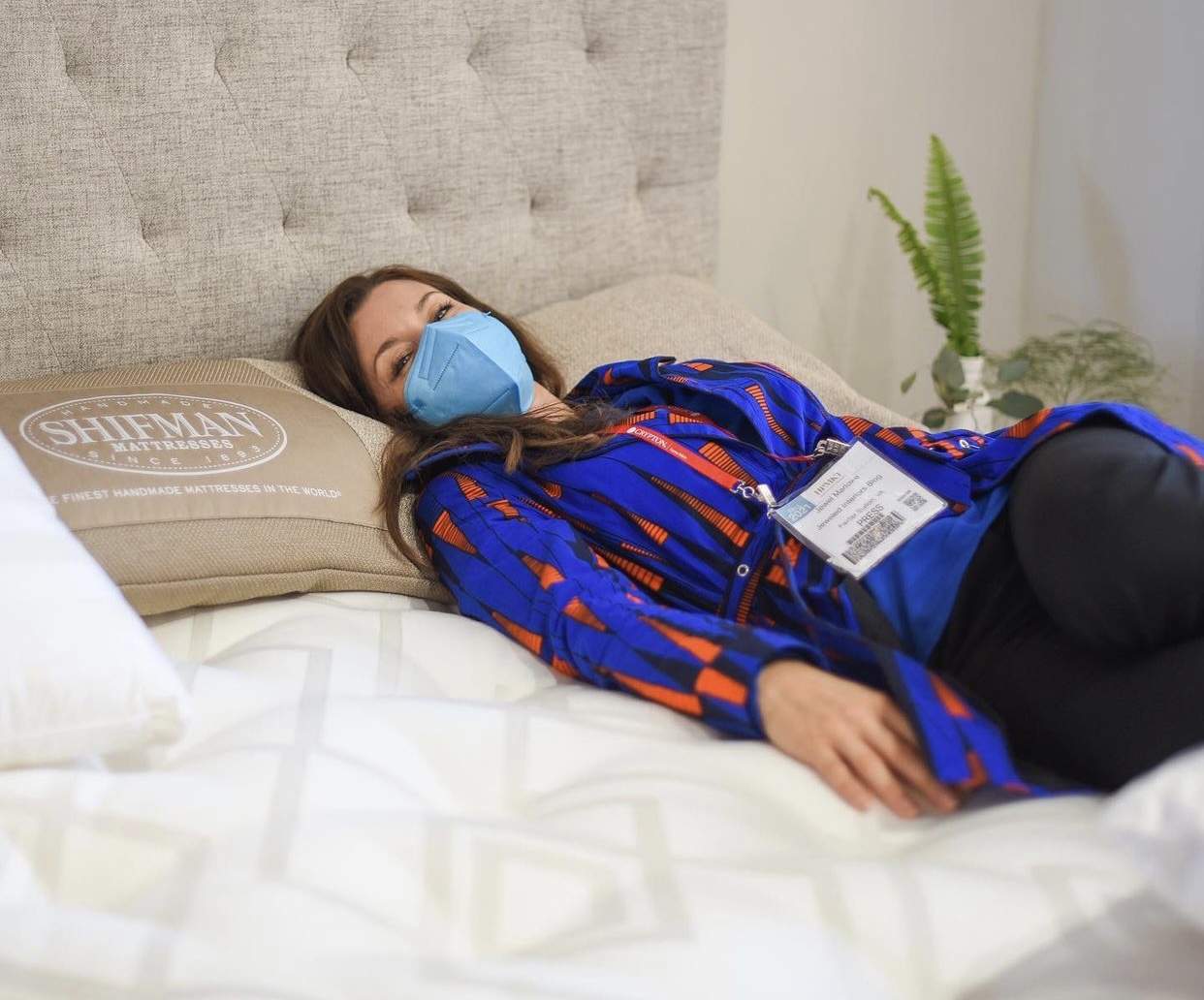 One example of a focus on craftsmanship resulting in longer-lasting furniture is Shifman Mattress.  This company has had antidotal  evidence of some mattresses lasting up to 20+ years!  Perhaps this is because a normal bed is mass produced in 30 mins, but these handmade mattresses take up to 8 hours to construct.  For those who have the budget for an initial investment, buying quality over quantity can be a wise move.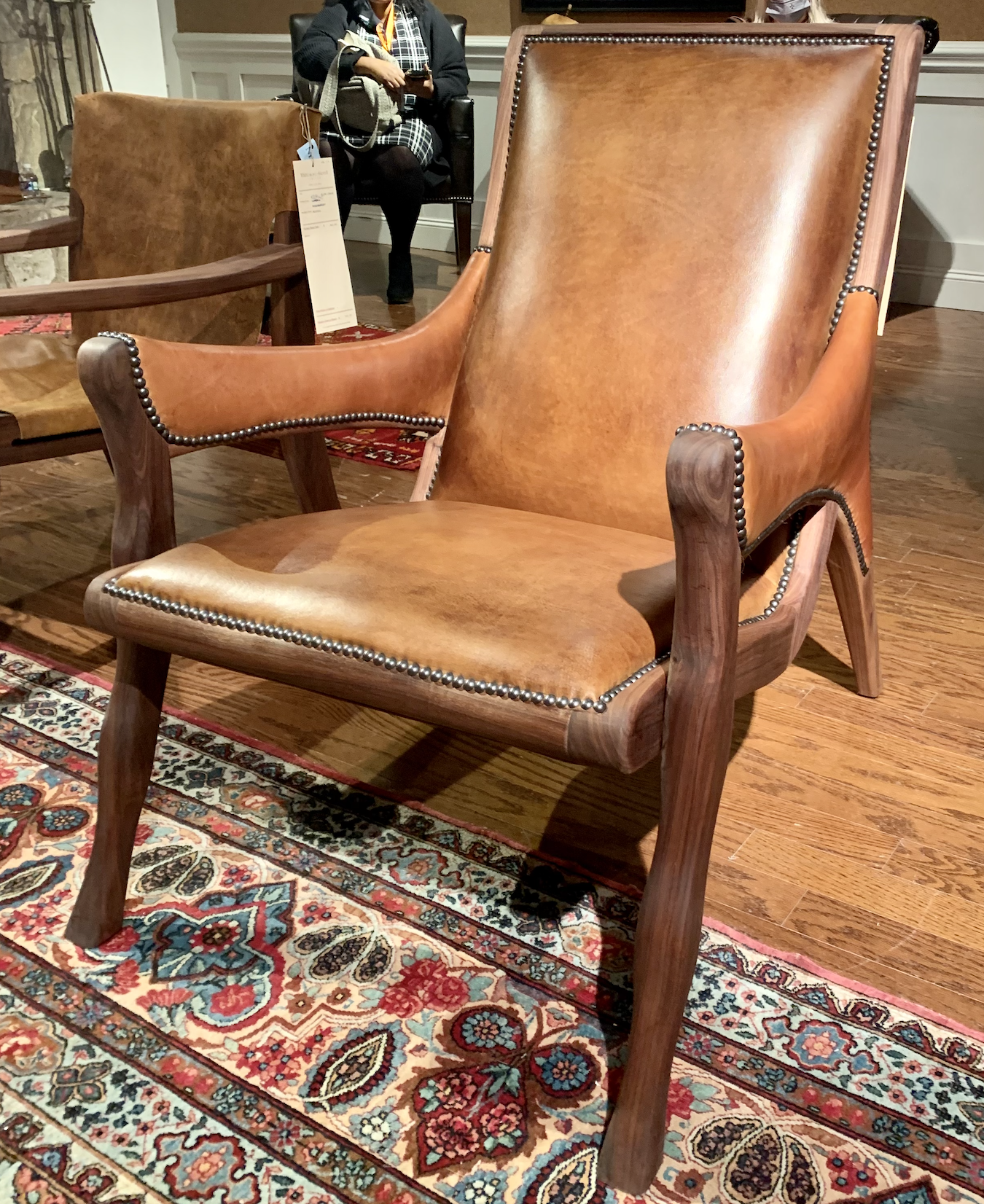 ,Sherrill Furniture is another company whose craftsmanship really impressed me.  This Saddle Chair took days to construct and is hands-down, one of the most comfortable chairs I have ever sat in.  The artist who created this piece looked not only to saddles and horses for inspiration, but also drew from MCM furniture design.  He knew that iconic mid-century chairs paid special attention to form and comfort, and he adopted those lines into this special chair.  This is a piece that will be passed down for generations.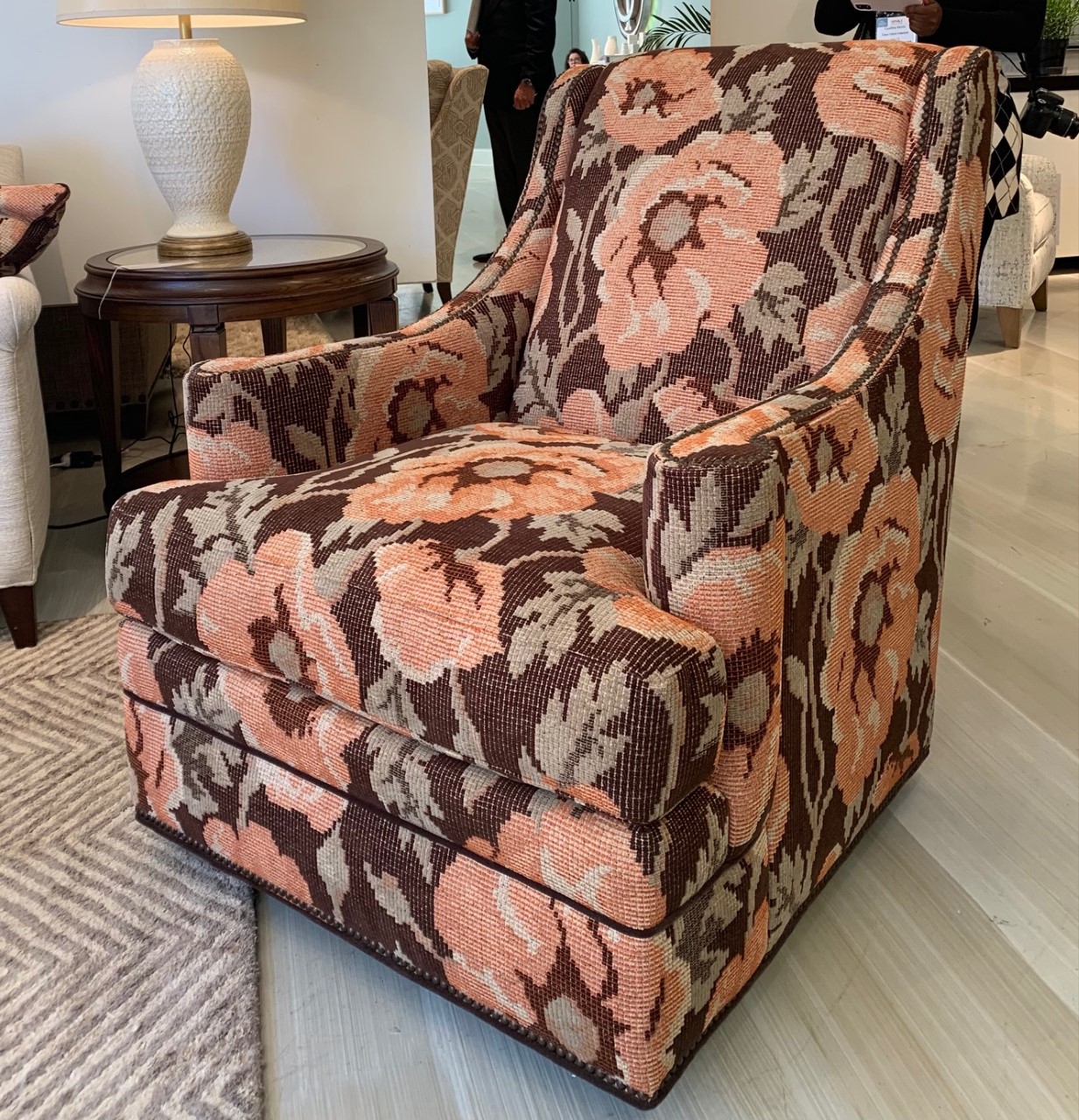 Here is another piece from Sherrill Furniture, and I believe you can see the attention to detail in this chair.
Another generational furniture company is Stickley Furniture. Stickley was nominated for something like 6 Pinnacle awards and took home at least one.  Under the direction of Marissa Brown,  Stickley Furniture has paved the way in quality furniture featuring both their traditional Arts and Crafts and MCM lines.  While Mission style furniture isn't a natural fit with my design aesthetic, I gained a great appreciation for the attention to detail that goes into designing and producing these pieces.  I see them retaining value for years to come.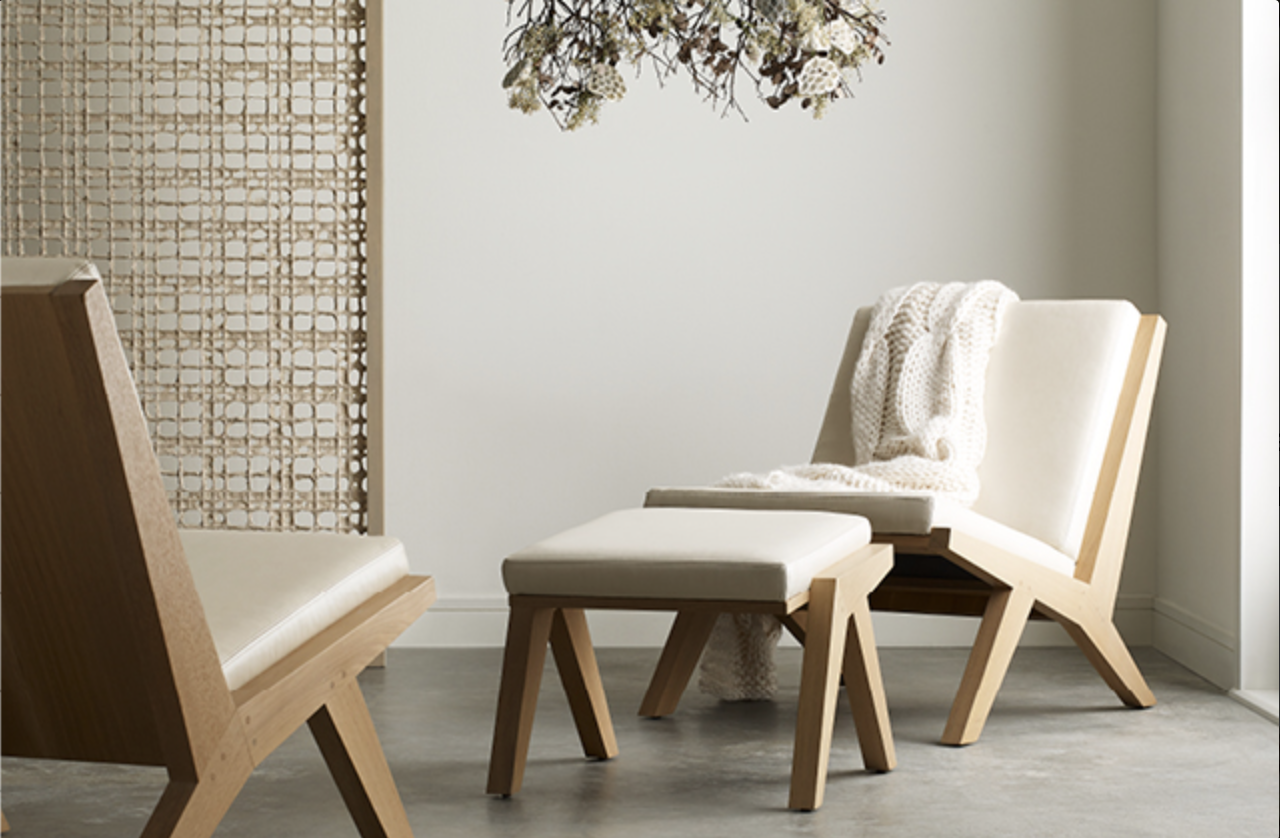 How to Use Legacy Furniture 
Let's be honest, an entire home full of legacy furniture is unrealistic for most consumers. Plus, in the end EVERYONE has. a budget, be it small or large. So how does someone who desires to have heirloom pieces achieve that goal?
Go Slowly- If a person who is confident in their style (or they hire a designer who is), it is possible to collect quality pieces a little at a time. 
Mix and Match- I am a huge fan of mixing High/Low.  I would rather have a room full of some legacy furniture mixed in with affordable pieces than an entire room full of meh-medium priced pieces.  This way your timeless pieces add soul, but you can mix in some more trendy items to keep a room fresh.
Go Vintage and Antique- By selecting pieces that have already proven to stand the test of time, consumers can get high impact, quality pieces.  Perhaps someone pairs a vintage marble table with new legacy chairs.
In an industry full of options, it is obvious that price, style, and availability are always important.  However, as a designer, it is my responsibility to educate my clients about fabrics, construction, quality, value, etc. For those who can afford the initial investment, purchasing legacy furniture is a way to procure pieces that will stand the test of time, maintain value, and avoid cluttering our landfills.  As the trends become more and more short-lived, we start to long for pieces with meaning and value.  
Another realization that I had while on the High Point Market Tour was that many companies are doing their part to make the world a better place by giving back to their communities.
The first of two companies that really impressed me with the difference they are making in the lives of others is Norwalk Furniture. Norwalk which was formed in 1906 in Grand Rapids, Ohio.  Like many other companies on the tour, they have a long history of multi-generational family, American ownership.  They even mobilized during WWII to produce war equipment before returning to normal post-war production.  One of the more interesting part of this history occurred during the current pandemic.  At this time, Norwalk began converting to an ESOP, or employee owned company.  They surprised their workers with the news, and I can only imagine how exciting this must be for the employees, their families, and the community as a whole. I find it so enlightening to learn that the families who are working in the large facility are literally invested in the product that they produce and the future of their company.
Listening to this story helped me to understand that each of these large furniture manufacturers is a collection of dedicated workers who diligently commit themselves to building furniture for others.  Learning the story of Norwalk Furniture, Hubbardton Forge, and others gave me an appreciation for just how much effort goes in to each piece of furniture, and especially into preparing for High Point Market.
(Image Norwalk Furniture)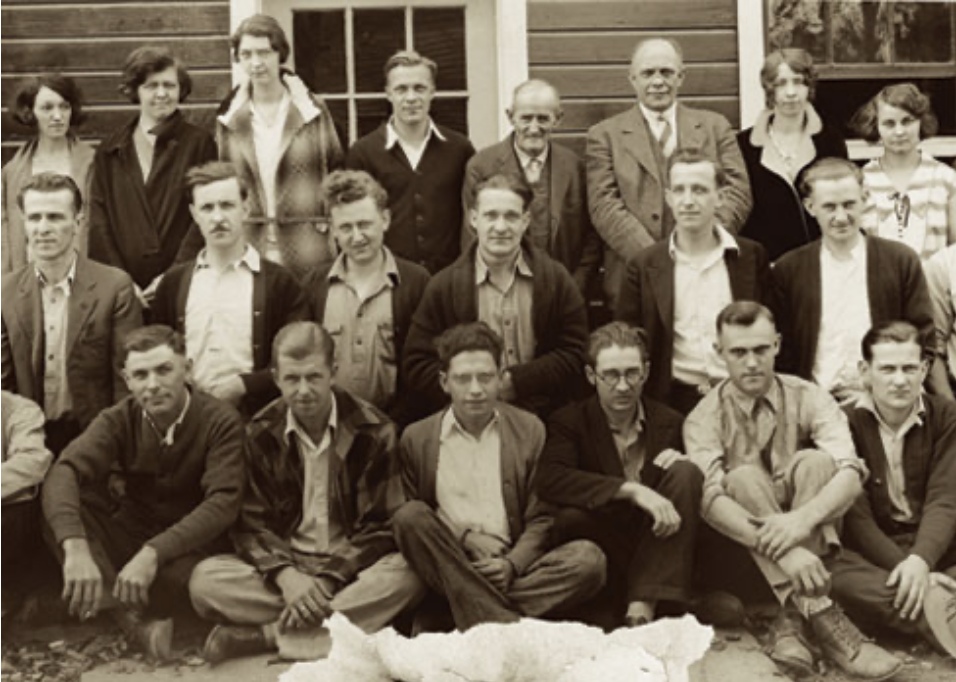 The most impressive feel-good moment of the tour occurred at Jaipur Living. I had visited this rug and pillow showroom several times before, but never understood the important backstory or source for their wares.  We learned that a man name Nand Kishore Chaudhary (NKC) founded the idea of Jaipur Rugs in 1978 working beside 9 artisans on two looms.  Based on these actions, NKC was disowned by his family because weavers were considered "untouchables".  After decades of continued effort,  NKC developed an elaborate system of supplying looms for women in various parts of India.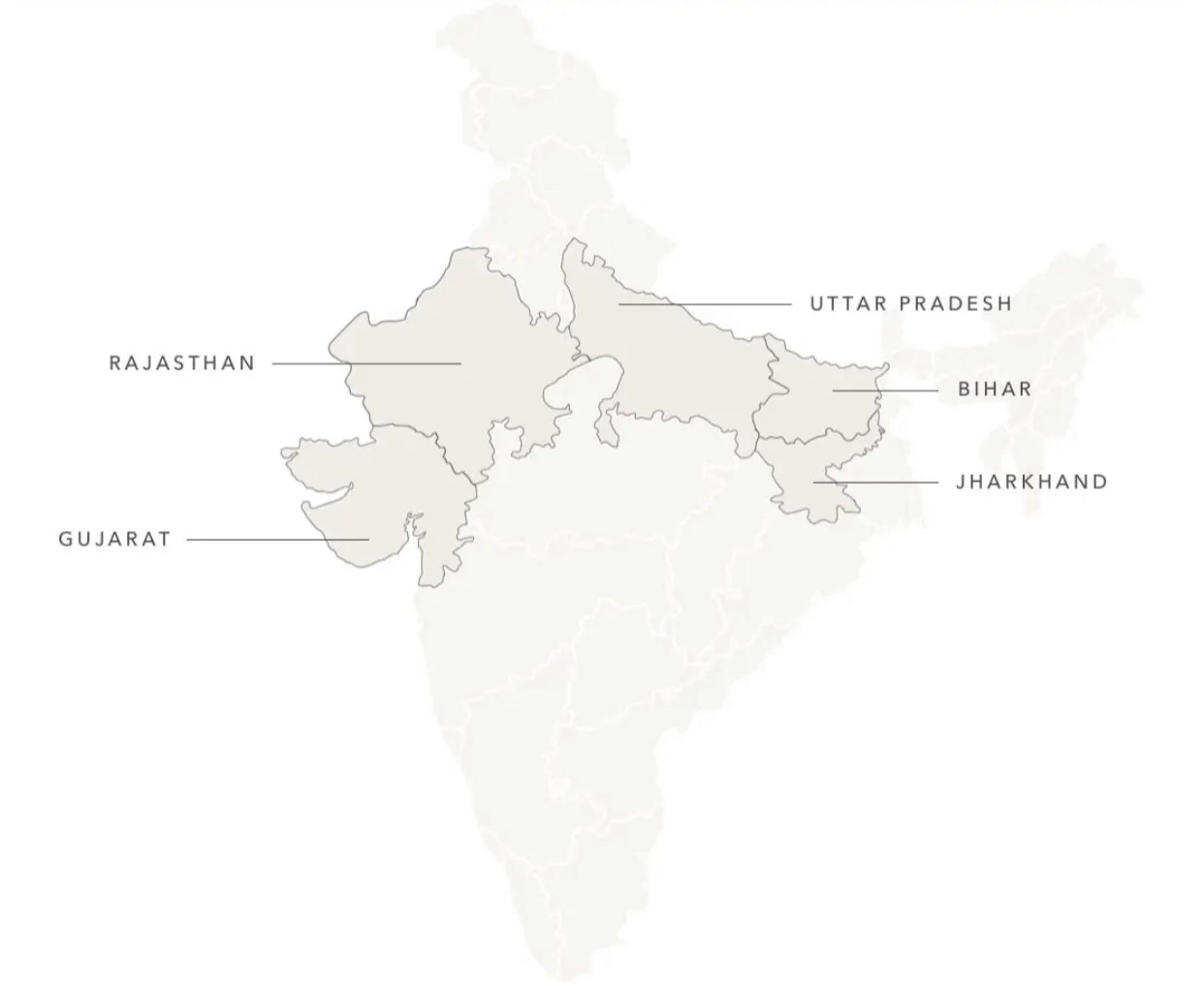 In these villages underprivileged women are given their own looms to use in their homes.  In this way they are able to care for their families and look after their homes while still earning an income.  They are also given their own checking accounts as a way to provide independence and stability for themselves.
We learned on the tour that poor eyesight is considered a curse for many.    Jaipur Living provides $5 eye glasses for those in need and have LITERALLY changed lives.  Instead of being shunned, their employees are able to continue working.
Their rugs are pieces of art and I would proudly display one in my home.
My heart is full knowing that the purchase of a beautiful rug supports woman and families on the other side of the world and is uplifting a enabling families and communities.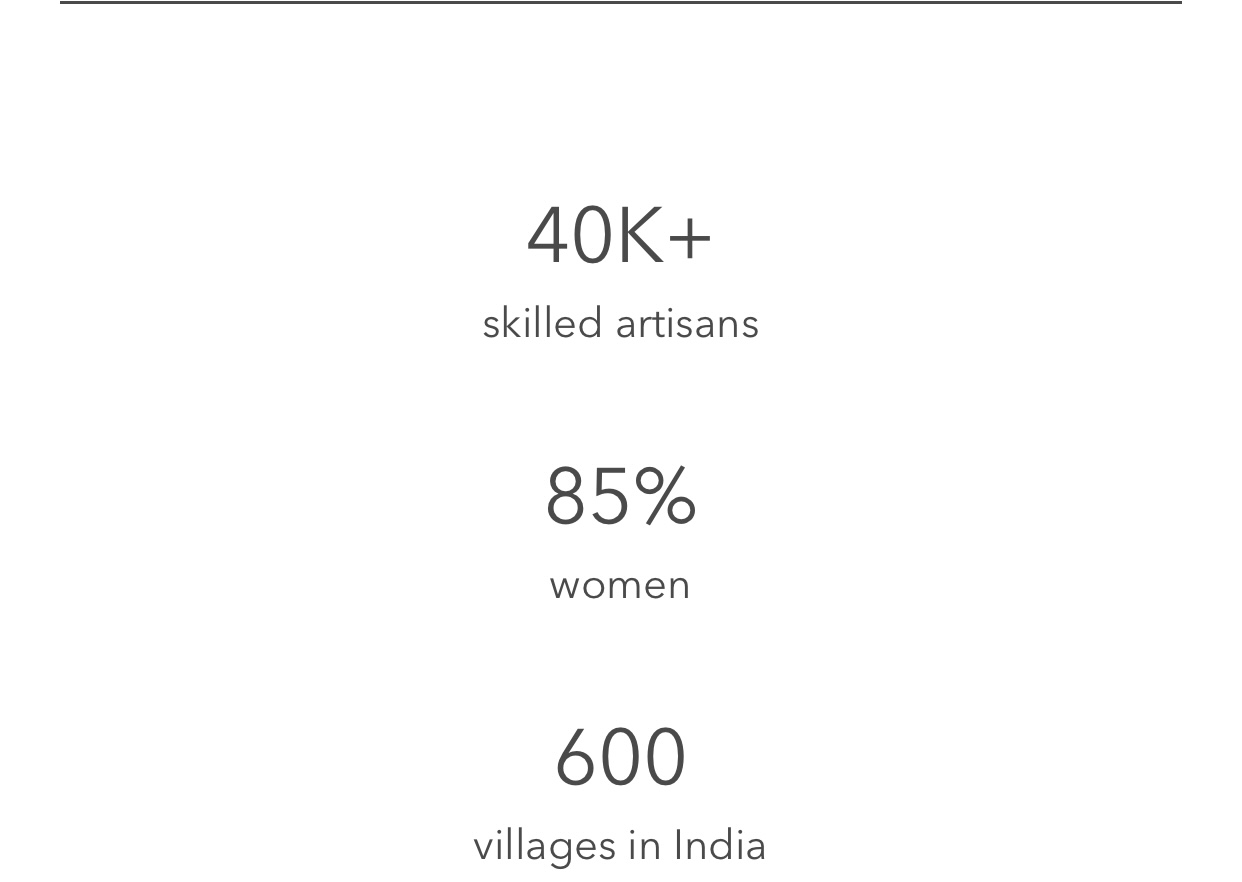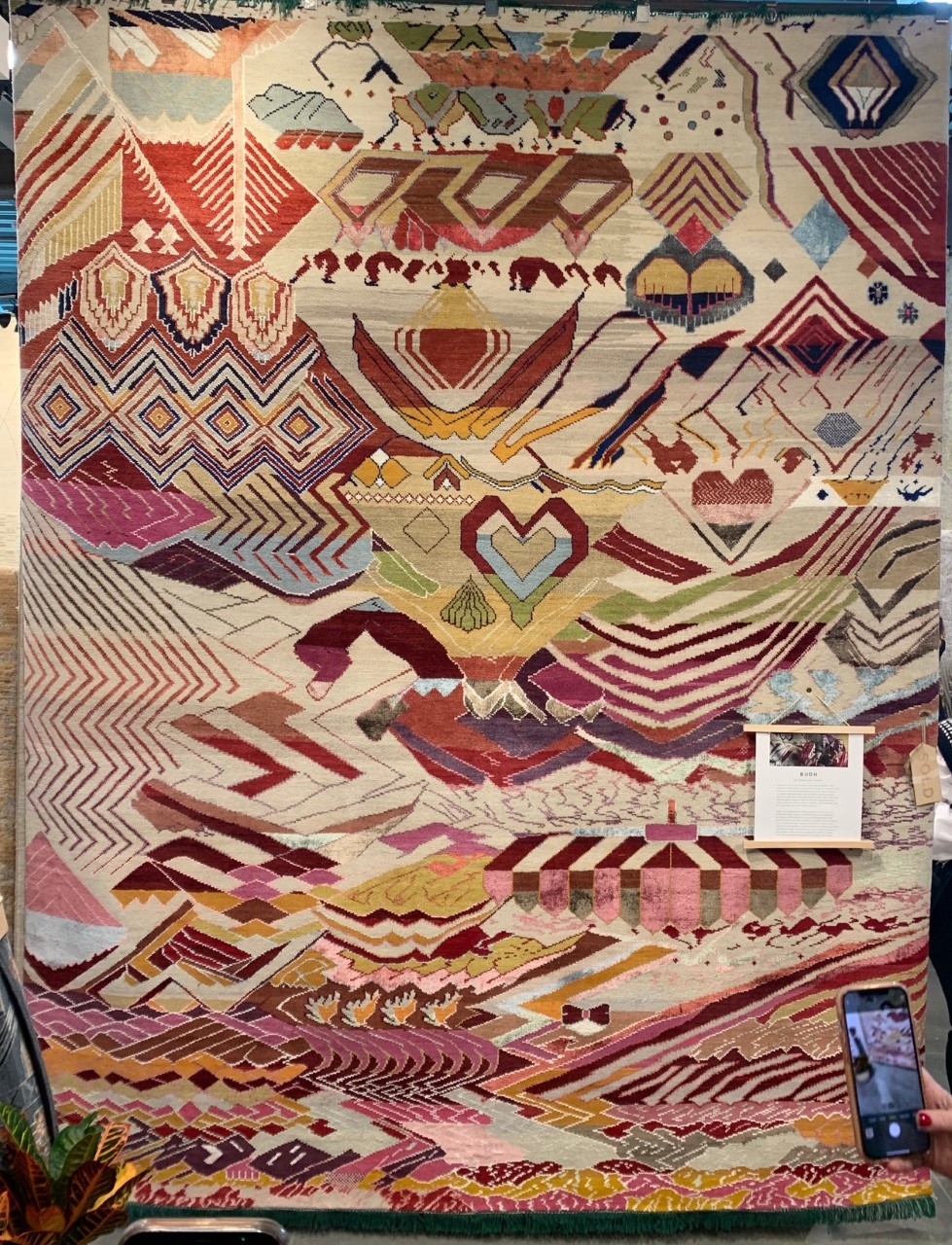 SUSTAINABILITY
Many, if not all, of the showrooms that we toured mentioned their commitment to the environment and detailed steps they are taking to minimize environmental harm. Here is one company that stood out as an impressive example to me.
Hubbardton Forge is a lighting company which prides itself on its eco-consciousness and sustainable practices. Formed in 1974, with two college friends working out of a barn in Castleton, Vermont,  Hubbardton Forge is one of the United State's oldest and largest  commercial forges.  Each piece is hand-crafted one at a time.
They have a 45+ year commitment to preserving energy, minimizing waste and reducing its impact on the environment:
-Source domestically and collaborate with local vendors when able
– Create designs with energy efficiency in the forefront.
– One of the first in Vermont to use powder coating and aqueous metal cleaning
-The first in the world to beta-test a phosphate-free bioremediation cleaner for their wash solutions
As shown on their website, Recycling is a major priority for Hubbardton Forge.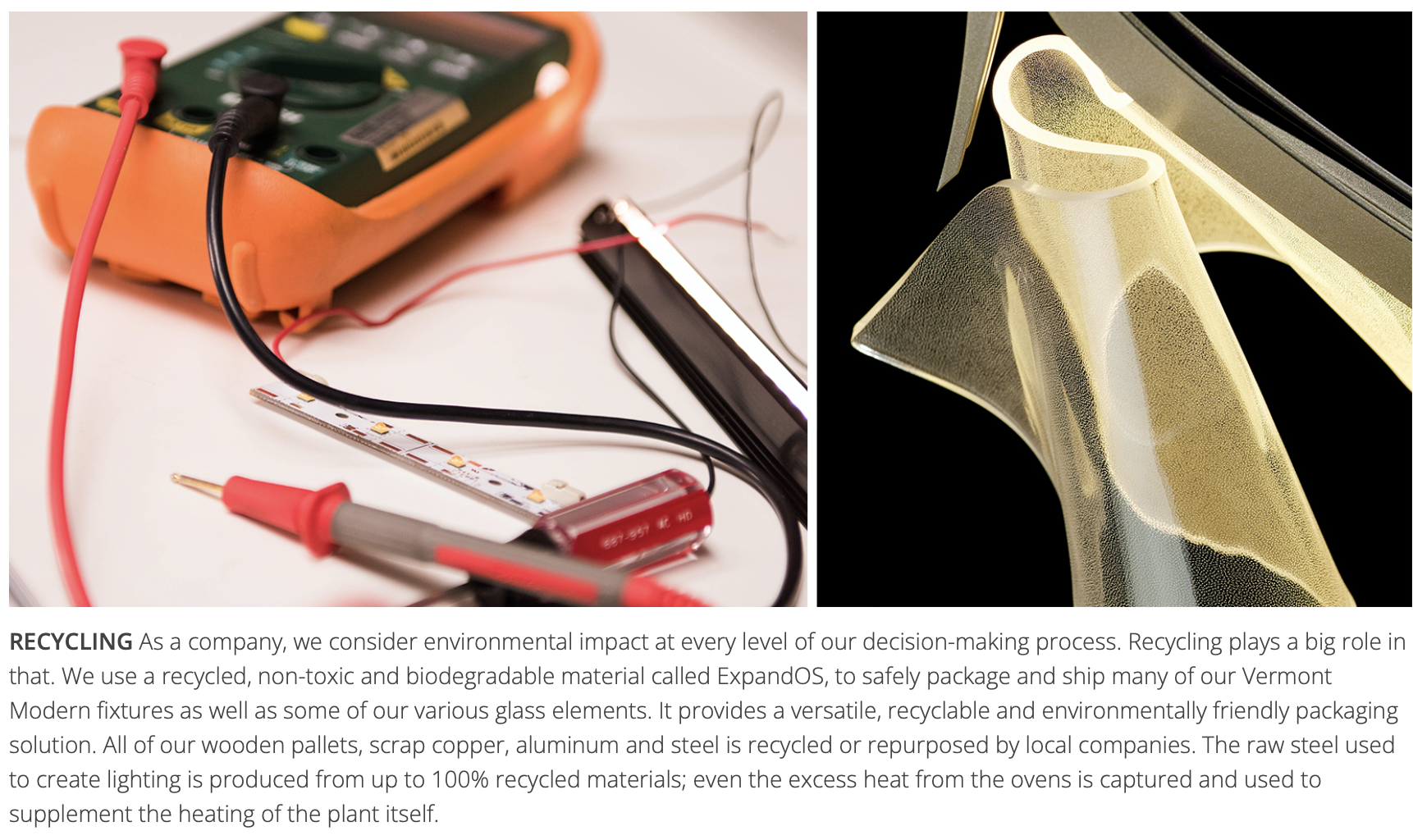 Learning more about the company helps me feel personally attached to their mission and makes me more inclined to want to support their community of artisans who are working to craft beautiful pieces, while doing their part to protect the environment.
In an industry full of options, it is obvious that price, style, and availability are always important.  However, I had an epiphany at some point on the tour.  I realized that learning the quality, history, and core-values of a company made me naturally feel more connected and more likely to want to support it.  In a scenario where many of the other variables were similar, I would be motivated to purchase from a company whose values aligned with my own.
As a designer it is my responsibility to educate my client about fabrics, construction, quality, value, etc.  Do I also have the obligation to communicate the history and core-value of the companies we will be using?   Do our clients care if we chose companies who help the Earth and their communities, or is it just a nice side note?  To be honest, I'm not sure yet, but my gut says that it is client dependent and will continue to increase in priority with time.  Perhaps once the supply-chain rights itself, these details which were once considered a bit superfluous will actually hold more weight in the decision making process.  Depending on the economy,  we may find that consumers will continue to care more and more about who builds the pieces in their home, and how that affects others. As we have that paradigm shift where we start to consider what each piece of furniture represents, it takes our appreciation for our home furnishings to a whole new level.
Sponsors participating in the Fall 2021 tour include: