Legacy Furniture- Why Buying Quality Pays Off
We are on week three of a three part series showing you all of the hot findings from High Point Market.  In the first post I discussed what the industry is seeing in sofa shapes, textures, and substrates.    Last week I addressed the hot new colors.   This week I am showing you the deeper take-aways from Market.  I will be interested to see legacy furniture and a commitment to craftsmanship enjoy a reemergence during this era where consumers are looking for things of permanence in a fast fashion world.
What is High Point Market?
  As you likely already know, High Point Market could be compared to the interior design industries' Paris Fashion Week.  Furniture companies roll out new releases and proudly show their wares for interior designers and store owners to come view.
As I mentioned before, this season I have been selected as a member of the High Point Market Design Influencer's Tour.  A huge thank you to both Esteem Media and the sponsors of this event who took the time to showcase these trends for us.

In a world of fast trends, fast fashion, and fast furniture, it is refreshing to see companies dedicated to sustainability by creating items for our home that will last throughout generations.  While quality furniture obviously comes at higher price points, it also means that we keep furniture out of landfills and create incredible pieces that will retain value and beauty.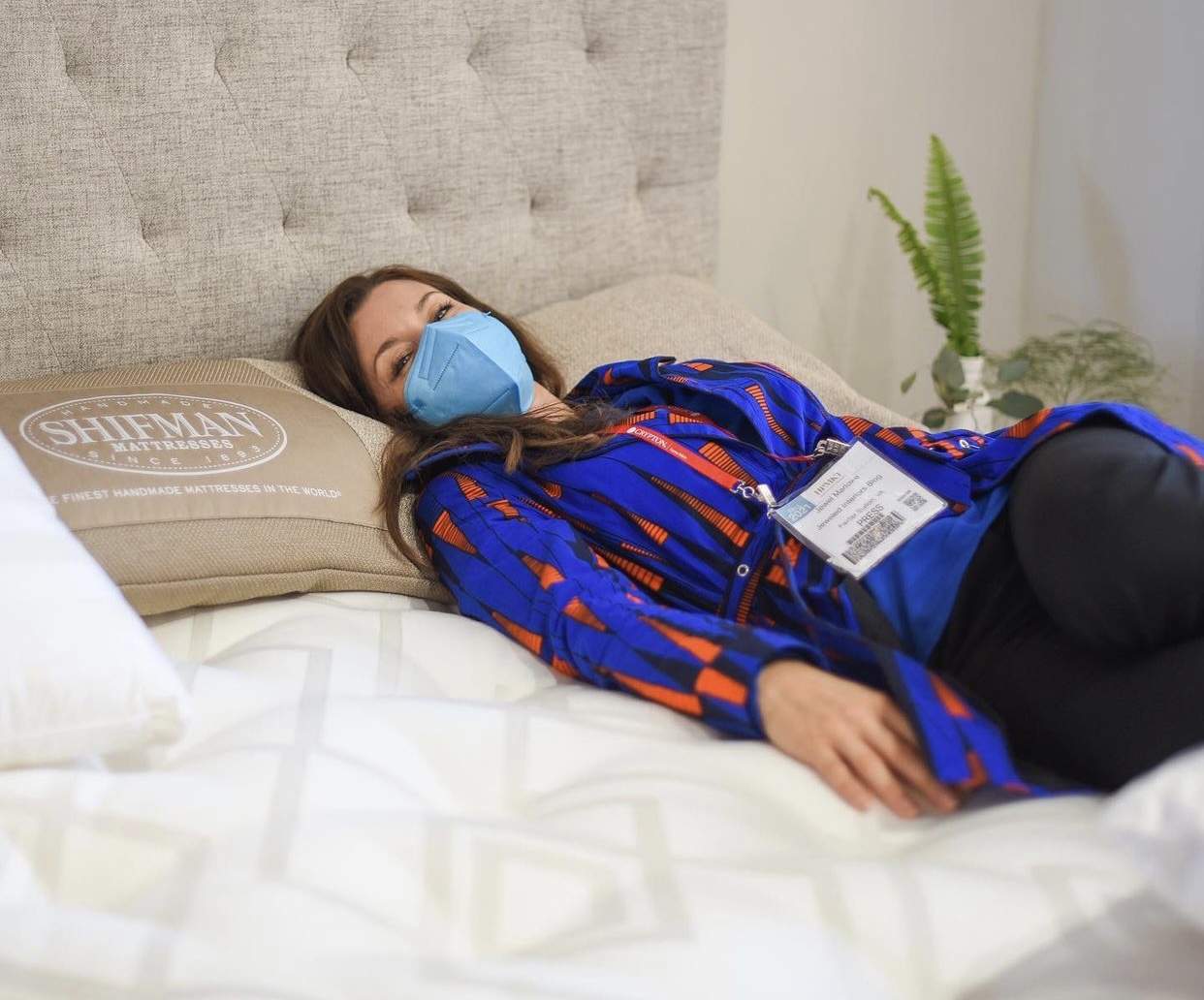 One example of a focus on craftsmanship resulting in longer-lasting furniture is Shifman Mattress.  This company has had antidotal  evidence of some mattresses lasting up to 20 years!  Perhaps this is because a normal bed is mass produced in 30 mins, but these handmade mattresses take up to 8 hours to construct.  For those who have the money for an initial investment, buying quality over quantity can be a wise move.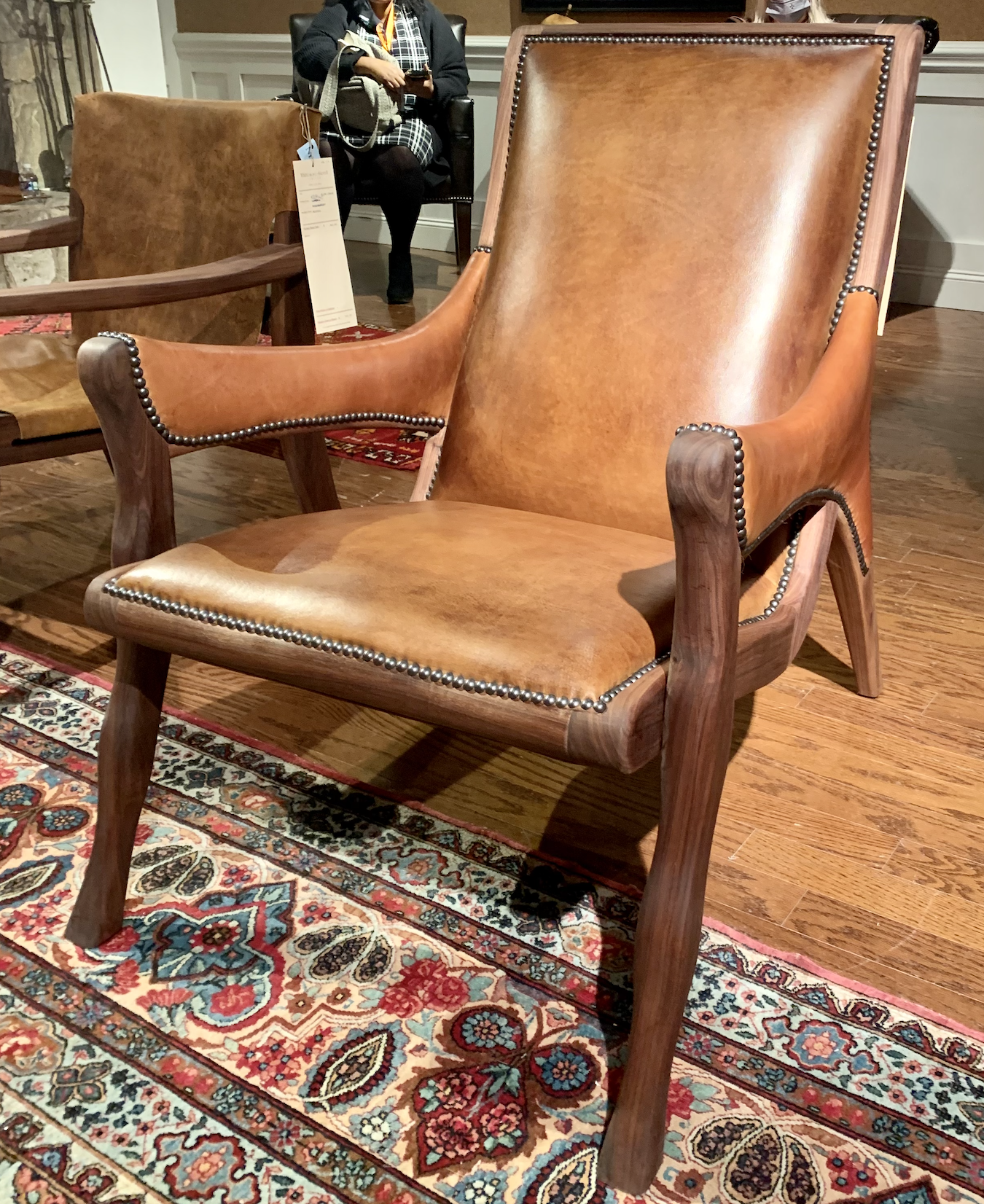 Sherrill Furniture is another company whose craftsmanship really impressed me.  This saddle chair took days to construct and is hands-down, one of the most comfortable chairs I have ever sat in.  The artist who created this piece looked not only to saddles and horses for inspiration, but also MCM furniture.  He knew that iconic mid-century chairs paid special attention to form and comfort and he adopted those lines into this special chair.  This is a piece that will be passed down for generations.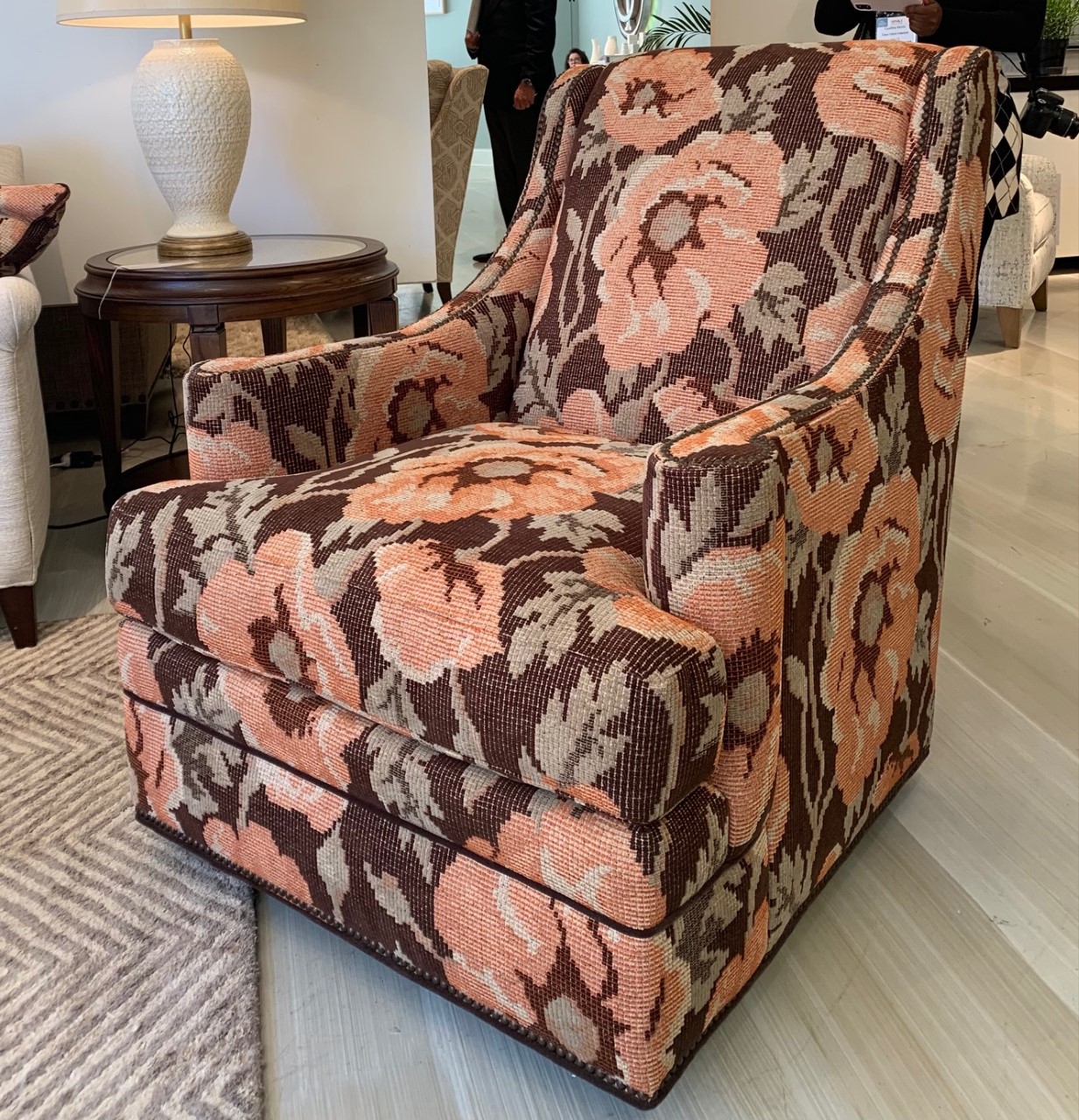 Here is another piece from Sherrill Furniture, and I believe you can see the attention to detail in this chair.
Another generational furniture company is Stickley Furniture. Stickley was nominated for something like 6 Pinnacle awards and took home at least one.  Under the direction of Marissa Brown,  Stickley Furniture has paved the way in quality furniture featuring both their traditional Arts and Crafts and MCM lines.  While Mission style furniture isn't a natural fit with my design aesthetic, I gained a great appreciation for the attention to detail that goes into designing and producing these pieces.  I see them retaining value for years to come.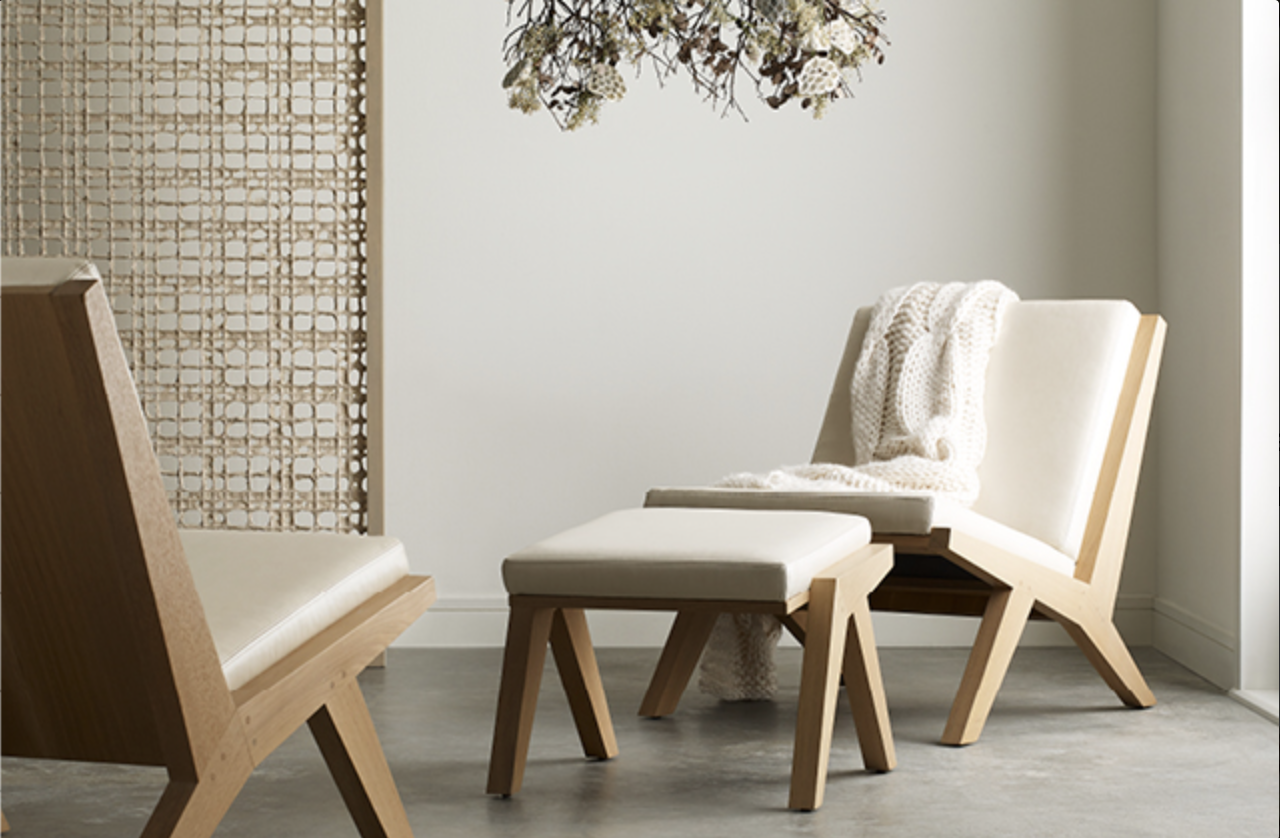 How to Use Legacy Furniture 
Let's be honest, an entire home full of legacy furniture is unrealistic for most consumers. Plus, in the end EVERYONE has. a budget, be it small or large. So how does someone who desires to have heirloom pieces achieve that goal?
Go Slowly- If a person who is confident in their style (or they hire a designer who is), it is possible to collect quality pieces a little at a time. 
Mix and Match- I am a huge fan of mixing High/Low.  I would rather have a room full of some legacy furniture mixed in with affordable pieces than an entire room full of meh-medium priced pieces.  This way your timeless pieces add soul, but you can mix in some more trendy items to keep a room fresh.
Go Vintage and Antique- By selecting pieces that have already proven to stand the test of time, consumers can get high impact, quality pieces.  Perhaps someone pairs a vintage marble table with new legacy chairs.
In an industry full of options, it is obvious that price, style, and availability are always important.  However, as a designer, it is my responsibility to educate my clients about fabrics, construction, quality, value, etc. For those who can afford the initial investment, purchasing legacy furniture is a way to procure pieces that will stand the test of time, maintain value, and avoid cluttering our landfills.  As the trends become more and more short-lived, we start to long for pieces with meaning and value.  
Sponsors participating in the Fall 2021 tour include: