Custom Dining Room Chandelier
There are very few things that excite me more than the thought of a custom dining room chandelier.   This week we will discussing the big plans and pumping you up for post-install pics shortly for a chandelier that I have been dreaming of for years.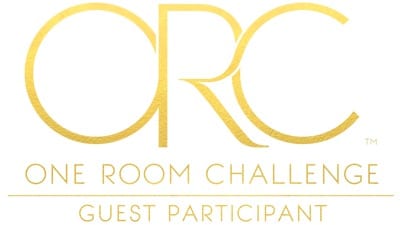 In case you missed it, this room is being completed as part of the One Room Challenge.  Thanks to Linda for her massive organizational effort of this event, and I can't wait to see the reveals at the end of the 8 weeks.
Even more fun? Apartment Therapy  is the media sponsor this season.
I have to admit that the original light fixture ALMOST gave me "so ugly it's cool vibes".  My clent, however, felt strongly that it was just plain ugly :).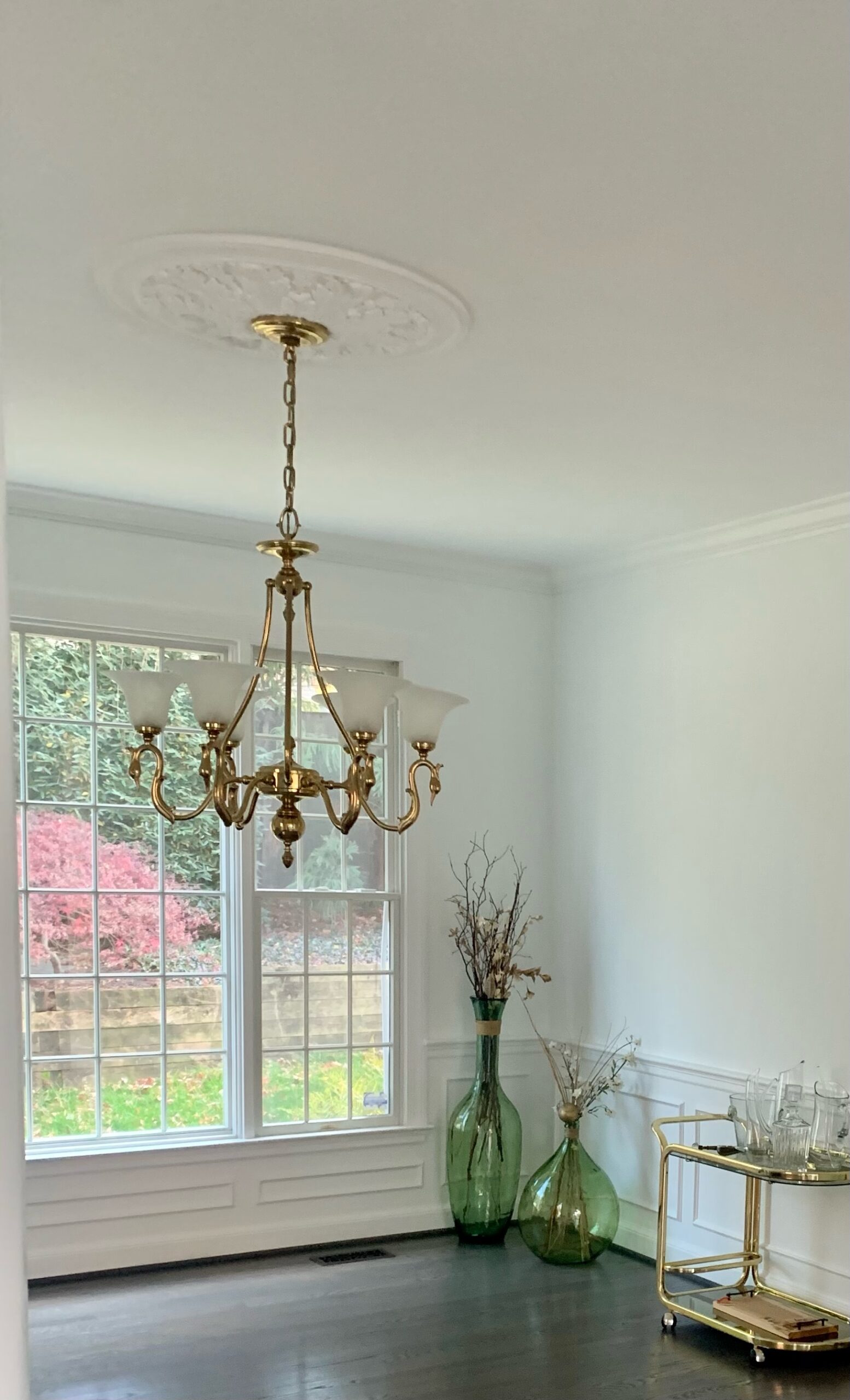 To remedy this situation, we will be replacing this piece with one of my all-time-favorite light fixtures, the Grand Bouquet Chandelier by Blueprint lighting NYC. This fixture is the epitomy of chic, with its elegant "stems" suspended gracefully like a bundle of flowers.
One thing that I love about this custom fixture is it's stylistic versitility. With roots in both Hollywood Glam and Italian/French moderism (my favorite combination), I can picture this beauty handing in nearly every dining room I've ever designed.  Her lines are timeless, elegant, and would elevate any space she graces.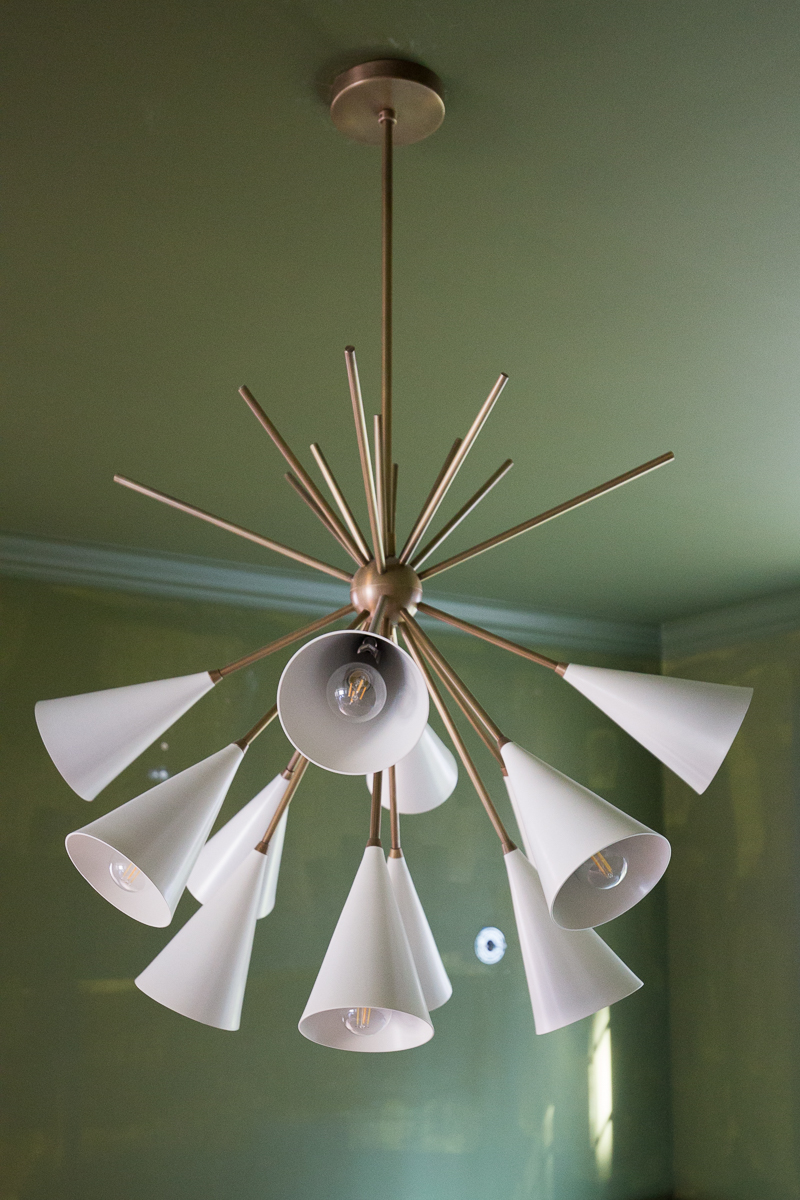 Photo cred: Max Lakneer from Shawn Henderson's vignette at 1stdibs "New and Custom" event.
Custom Dining Room Chandelier
Why custom? You've heard me say it before, but I believe that the power to customize is one of greatest luxuries in design.  The ability to control size, color, and finishes of something in your home is truly a wonderful privilege that opens doors for uniquely beautiful rooms.
Enter Blueprint Lighting:
Blueprint's customization options include scale, enamel, and metal finish changes.  Here are their standard enamel colors which generally add no additional lead times.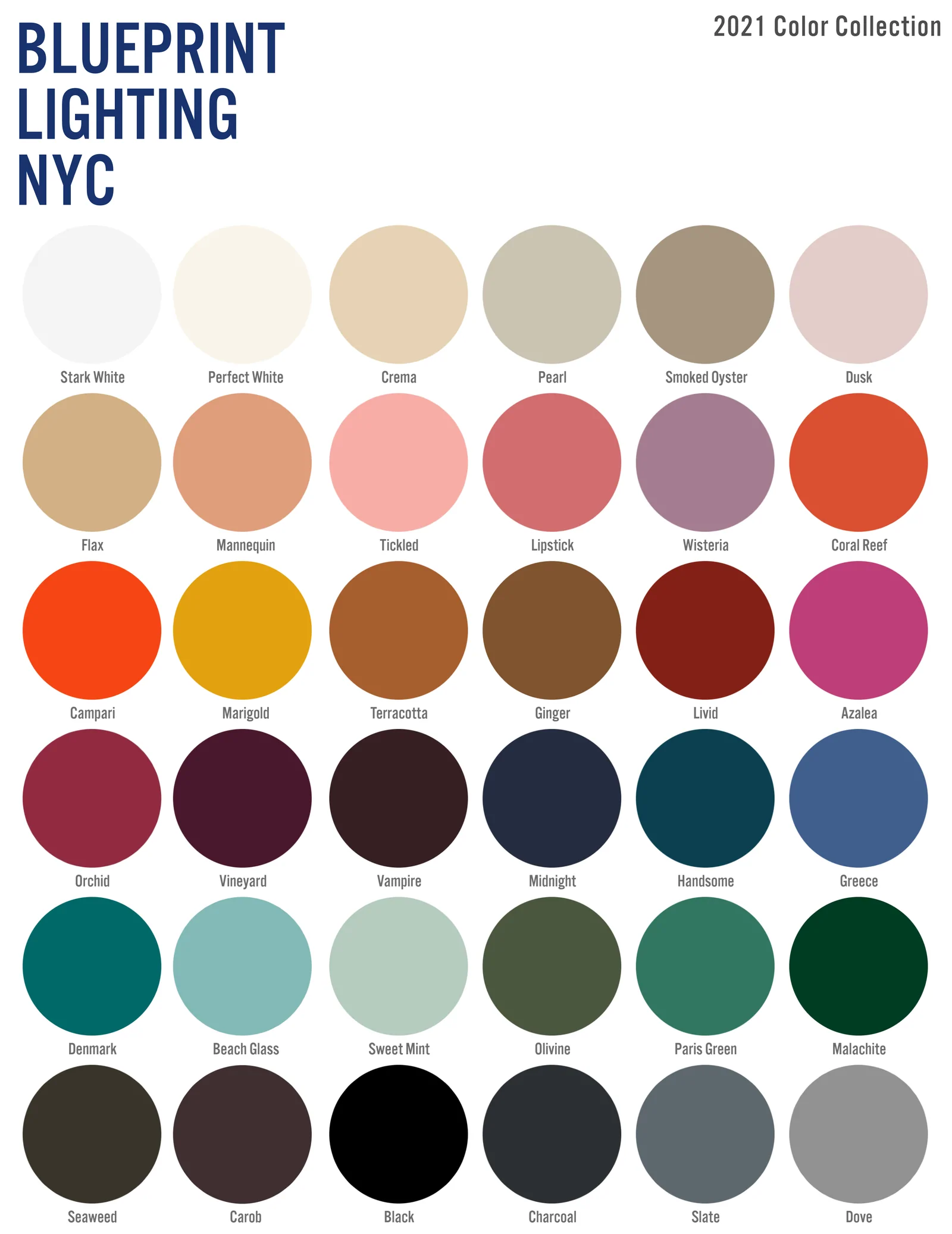 We chose "Perfect White". I will have additional images to show you shortly.
Big picture timeline and goals for this week:  By Thursday we hope to be finished with electrical, wallaper, art, coffee table extension, drapes, and all styling!  I'm so excited to see all of the progress this week!  Stay tuned in my stories for updates.