The Before Pictures and Plan for a Dramatic Half Bath Make-over for the Bathroom Primp and Pamper
Our current guest bathroom is…how do you say it?  Oh yeah, SCARY!  Yep, 90's light fixtures, peeling drywall, and  a toilet that can only handle #1 (if you know what I mean).  It's time tackle this little gremlin of a powder room and give it a beautiful make-over…a dramatic half bath makeover for the record books!
Note: The products listed are sponsored.  I love working with fabulous companies and their quality products to bring you unique and beautiful rooms. The opinions are all my own.
At the bottom the post you will find all product sources and links to the other talented participants in the Bathroom Primp and Pamper.
New to Jeweled Interiors?
If you are you new here then let me take a second to give you a huge "WELCOME".  Do you like bold, colorful design, with a hint of maximalism?  Then you've come to the right place.  Don't quite understand?  Well, here are a few of the other rooms that we have finished in our new home over the course of the last year.
Bathroom Primp and Pamper
Last Christmas I reached out to several talented bloggers to see if anyone else had a bathroom in need of some love.  I was thrilled to find out that I'm not the only one.  We decided it would be much more fun to do this project together.  We have all been working at our own pace over the summer to bring stylish updates to our bathrooms.
This is a four week event with updates happening every Wednesday until the big Reveal on September 12th!  Don't forget to check back each week.
Week 1- You are here | Aug 29- Progress | Sept 5- Progress | Sept 12- Big Reveal
Now…The current state of the bathroom isn't pretty. In fact…it isn't even close to pretty.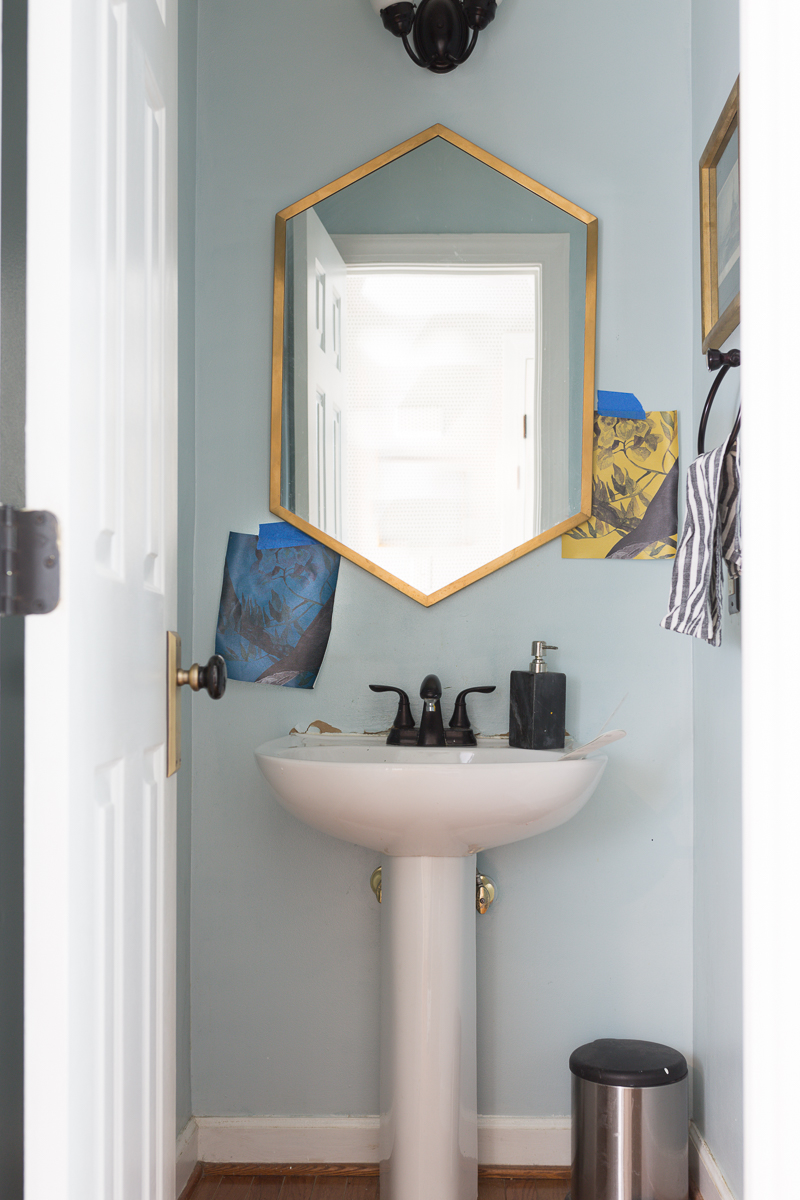 I think it's safe to say that I have stopped trying in this powder room.  Instead, I just hope and pray that nobody asks to use our guest bathroom.  Can you see the peeling drywall by the faucet?  Yuck…I know.  What you probably can't see is the paint inside the sink. Even yuckier.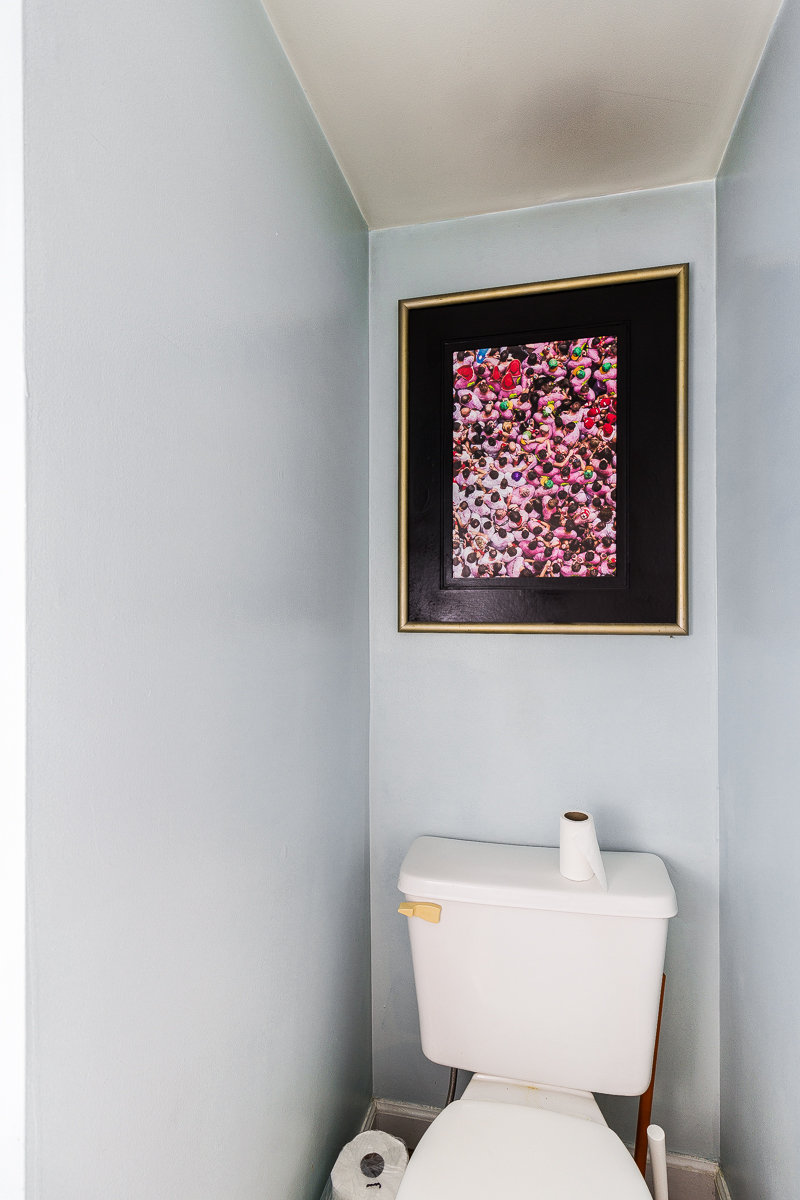 The paint is old and stained from candle smoke and years of use.  Plus, there is no real toilet paper holder, so the roll ends up on top of the toilet. Super yuckier still.
Worse of all, the toilet is original to the house (1994) and lacks the ability to flush anything more than TP and liquids.  I know…Yuckiest of all
I think we can only go up from here my friends.
Brace yourselves…this is going to be amazing….Dramatic half bath- HERE WE COME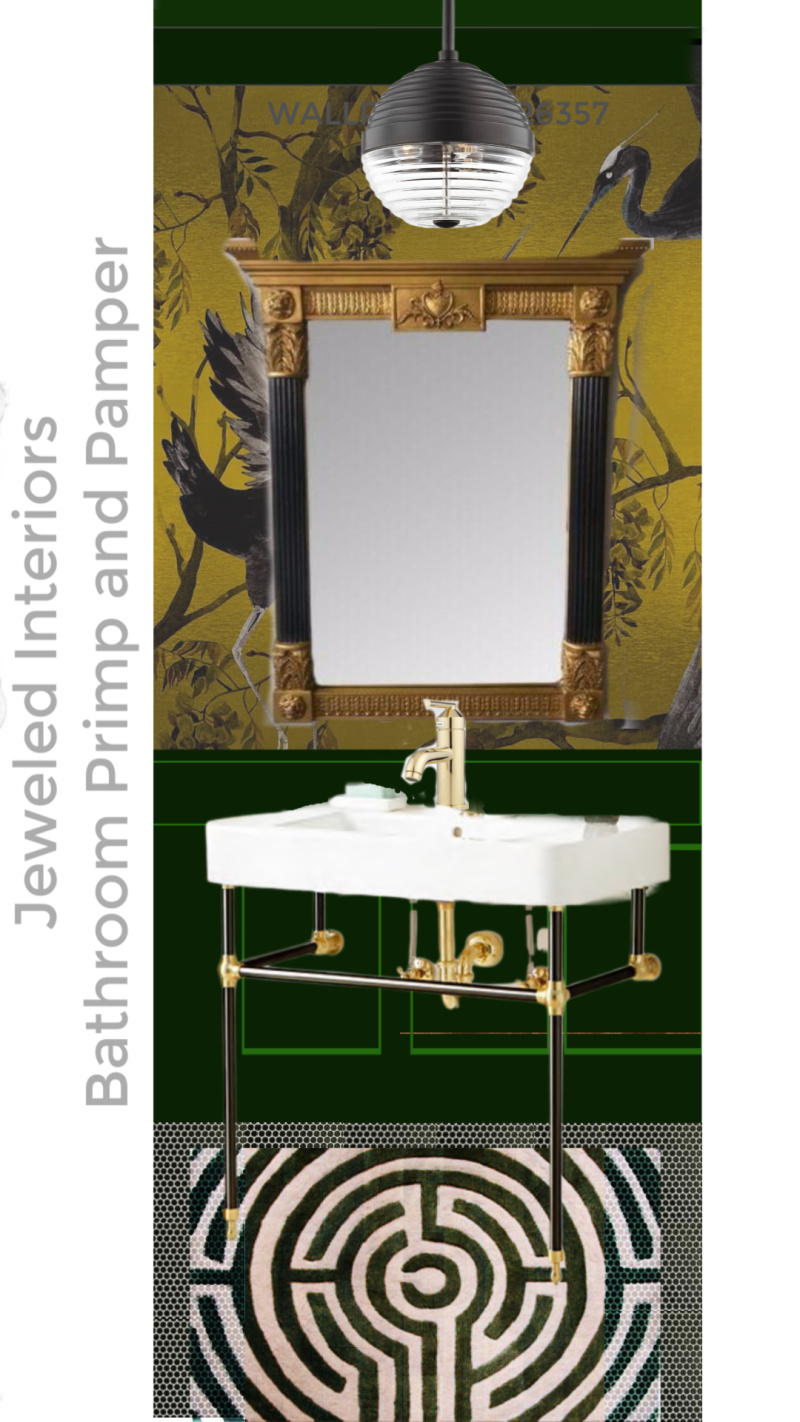 I just can't stop looking at the pretty elements in this mood board.  "Hello" stunning wallpaper.  "Be still my heart" gorgeous console sink. "Stop it before I have a heart attack" lovely lighting and rug….It's going to be such a huge improvement!!!
Dramatic Half Bath To Do List:
Tile the floor or  patch the wood
Move and install light fixture
Install sink/faucet
Install toilet
Hang wallpaper and moulding
Paint
Install toilet paper holder
Find and Hang Art
I had hoped to get a head start on this one…but a vacation plus a few great opportunities have put a halt to that plan.  Now I find myself working REAL TIME.  The plus side is that this probably makes it more fun to follow along.
Note:  There are some items on this list that I plan to hire out…I will let you know who I use as a contractor.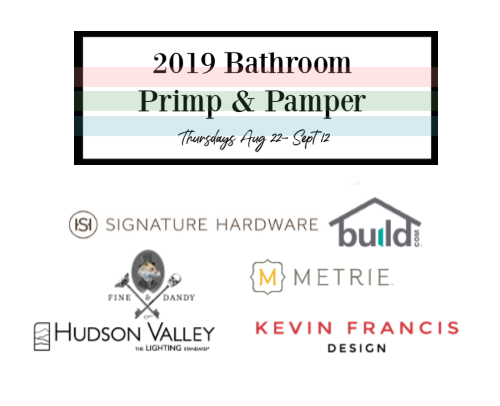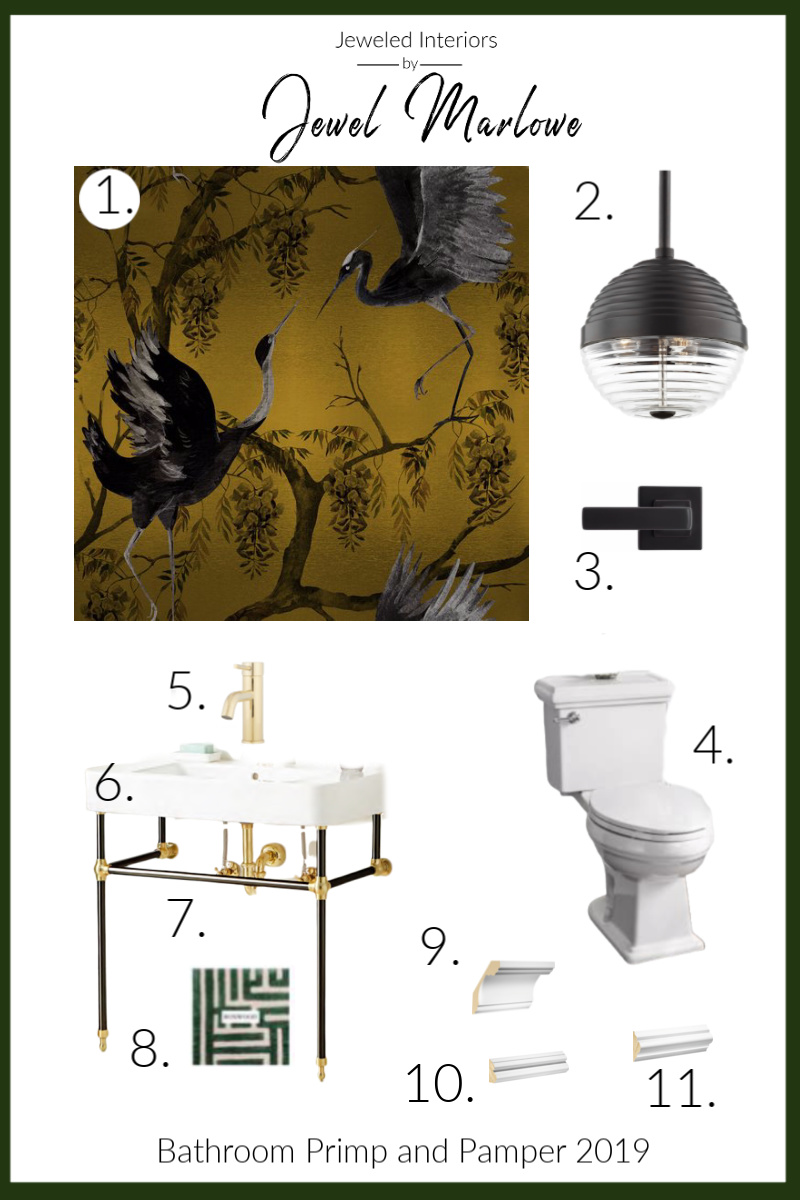 Ok, enough about me…Go check out these other SUPER talented bloggers. I can't wait to see their plans and follow their progress over the next few weeks.