2019 Summer Home Tour for Jeweled Interiors
Has anyone told you lately that you have great taste?  Well, if you are joining me from any of my friends in the "Something Different Home Tour", then you obviously do :).  This tour is different than most.  You see, it's a summer home tour for unique and "outside the box" homes. I am honored to participate with so many talented bloggers.  Don't forget to go check out the other participants at the end.
Note: Most of the products listed in the summer home tour were originally sponsored.  I appreciate the support of these sponsors, and together we are teaming up to bring you unique design ideas.  For a complete source of each room feel free to click the link at the bottom of each section.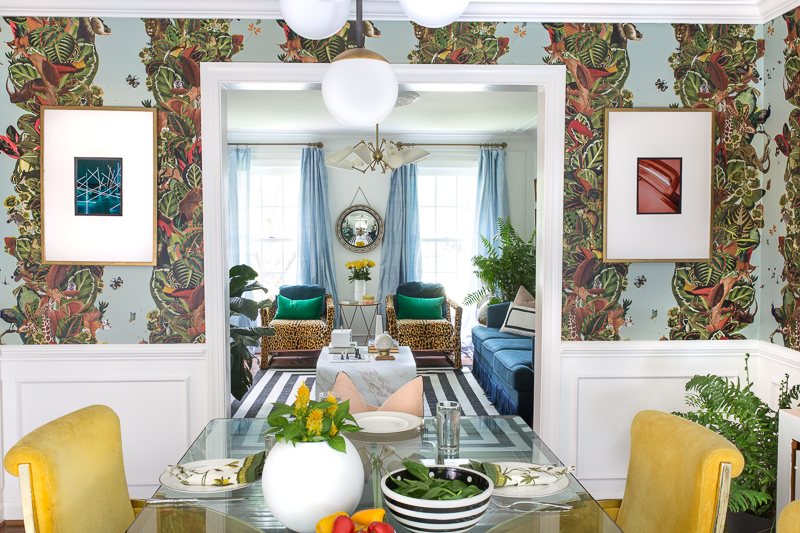 I tried some simple swaps in our home for summer, simply because I wanted to keep it fresh.  If I'm being honest with you though, I think I may have liked it all BEFORE I changed it all up.  Here is my Spring Home Tour if you are killing time and have nothing better to do (sounds like wishful thinking, doesn't it?).
Tell me your thoughts on mustard… The color that is.  I swapped out the eight blue chairs for these sunny yellow ones and I honestly don't know which I like better…maybe the blue?  Check out the old chairs and tell me what you think.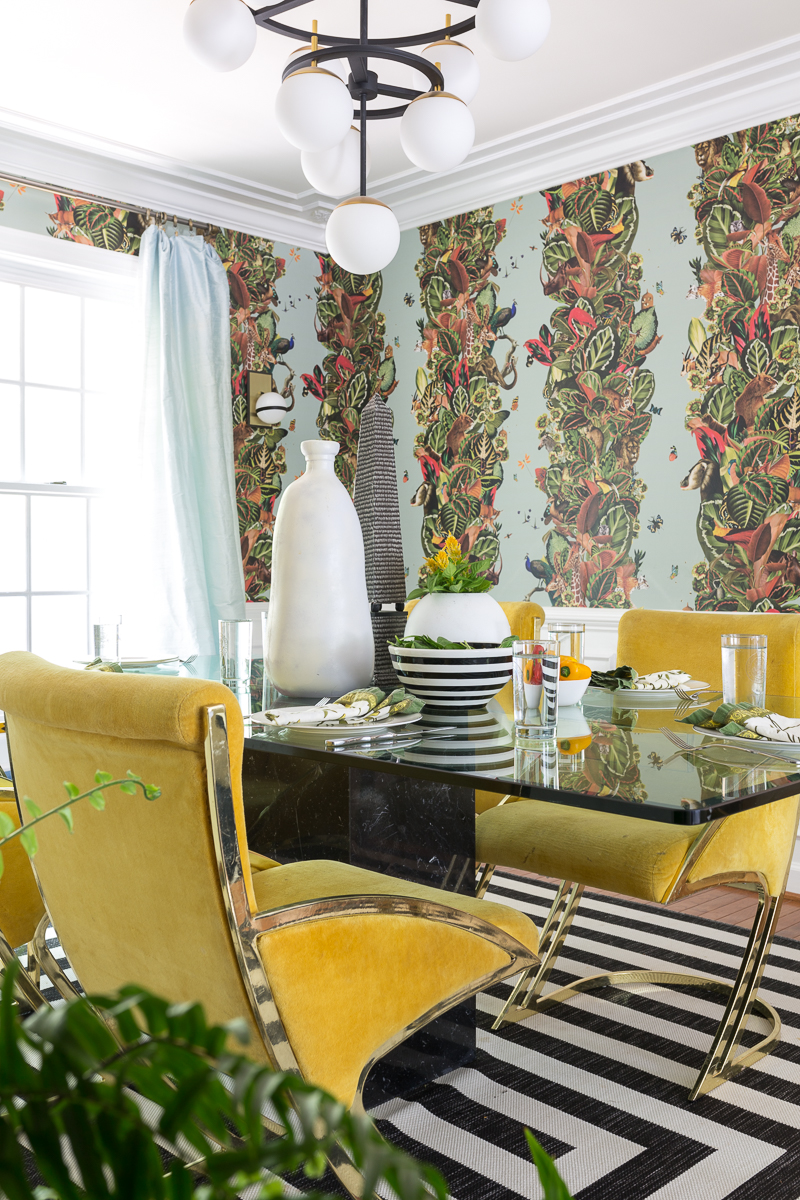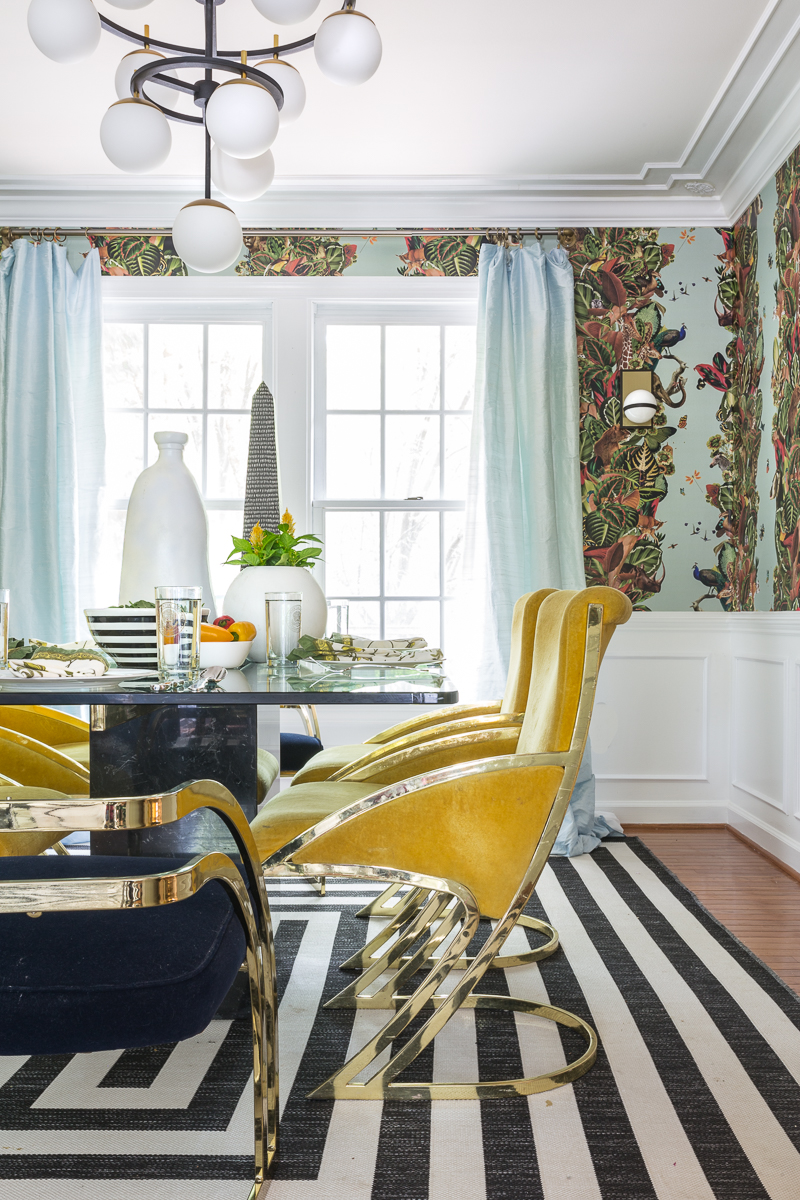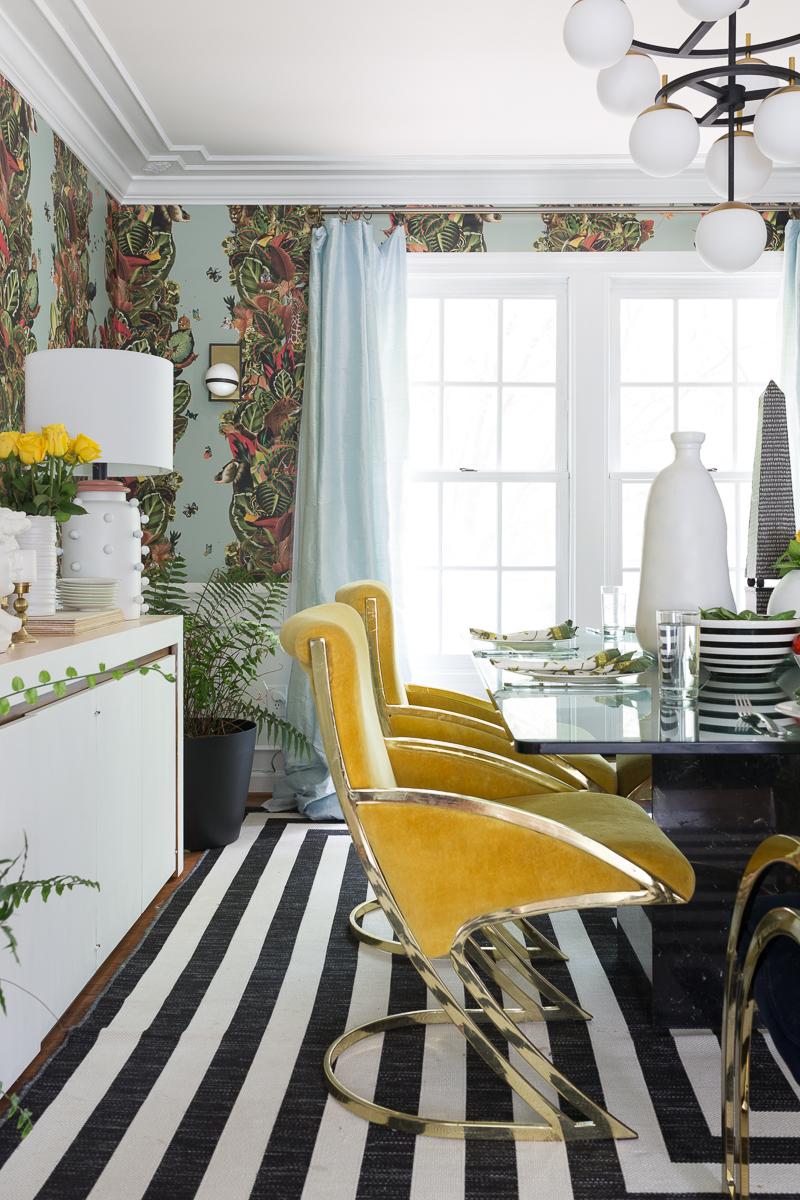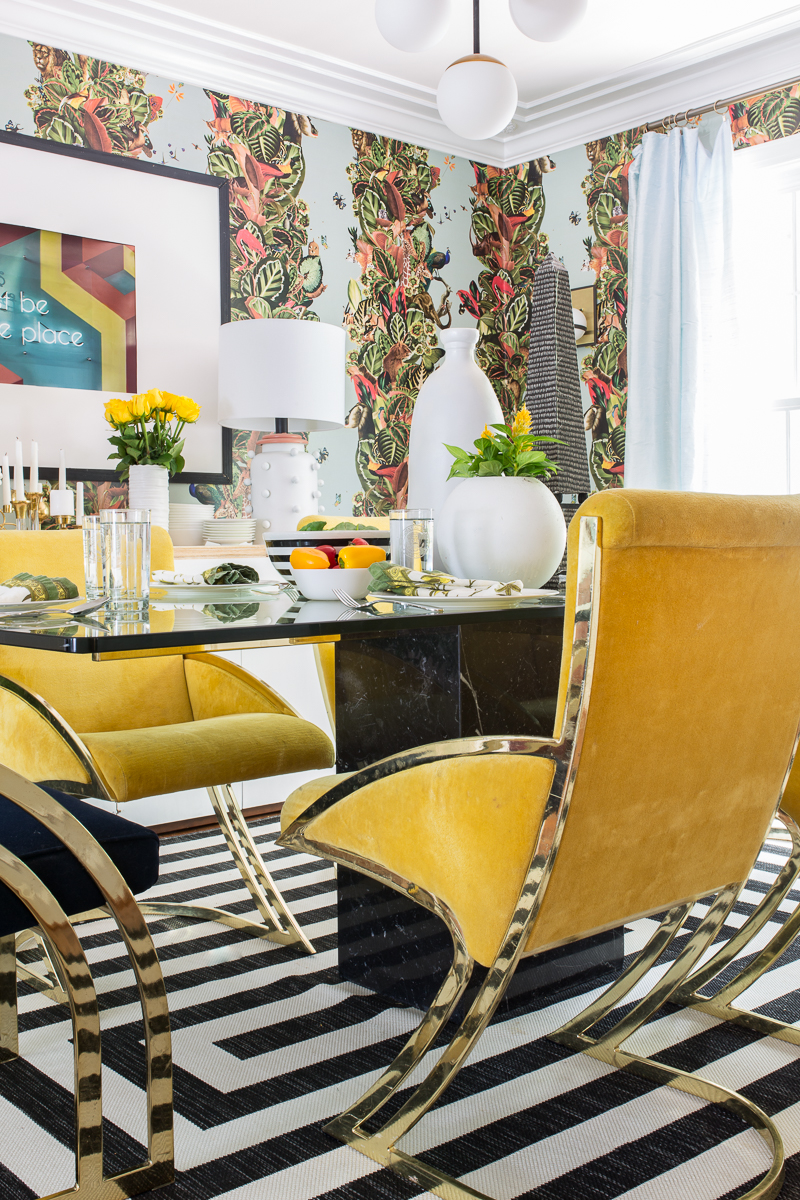 Our most recent project was our master bedroom for the One Room Challenge.  It was a major effort to squeeze this much into 5 weeks, but we pulled it off in the nick of time…. I'm still beyond grateful that this room was chosen by Better Homes and Gardens editorial team.  I've been pinching myself every morning when I wake up in this beautiful space.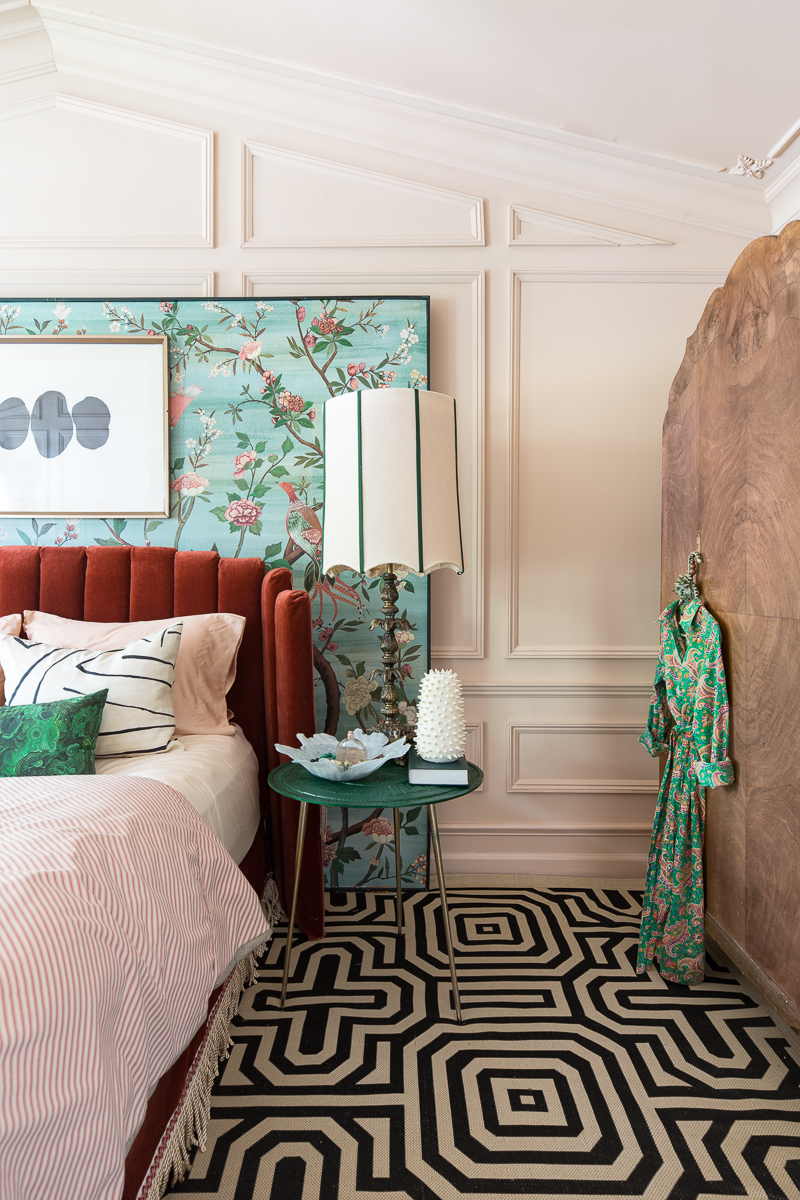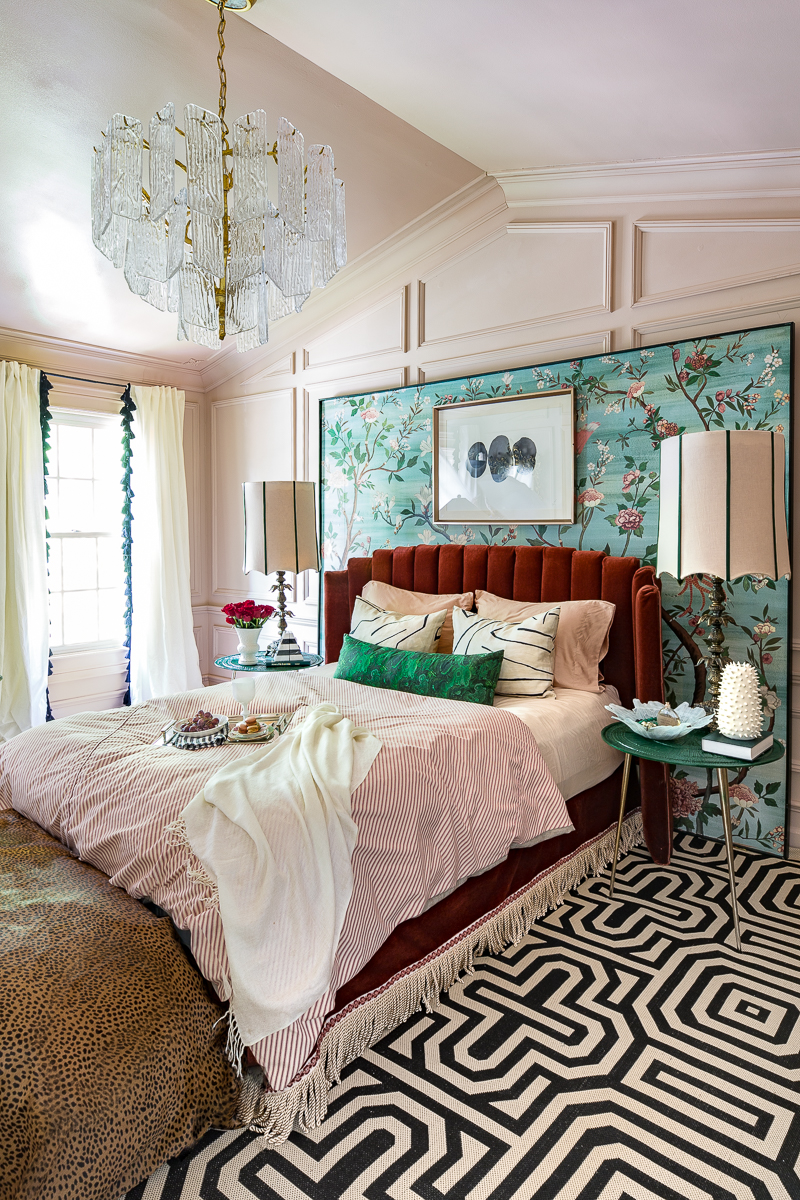 We still love our DIY channel tufted headboard.  Luckily I have a tutorial for you here.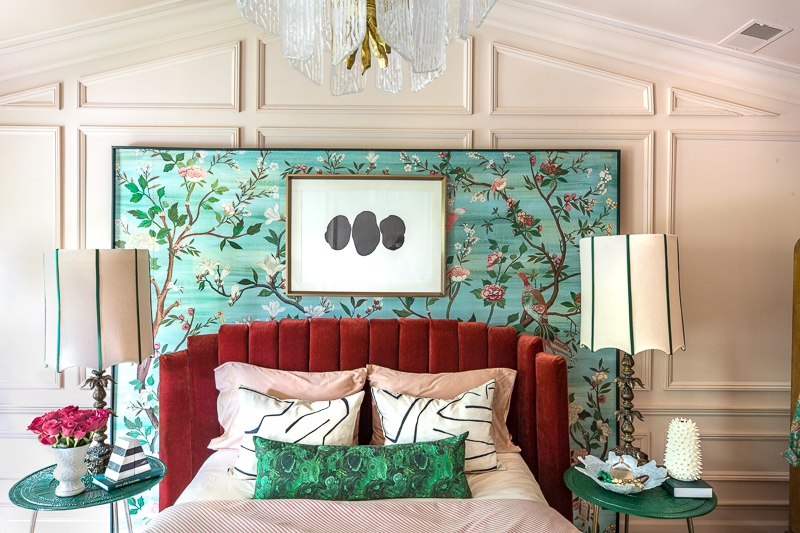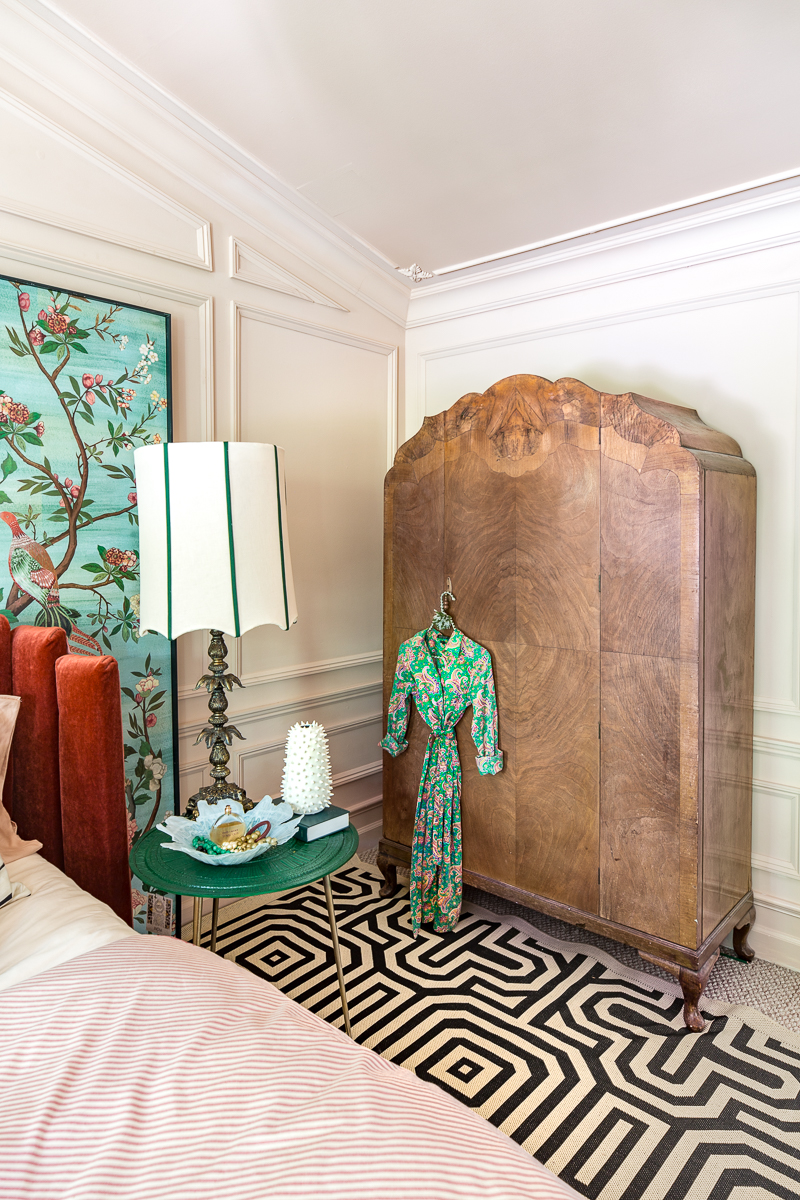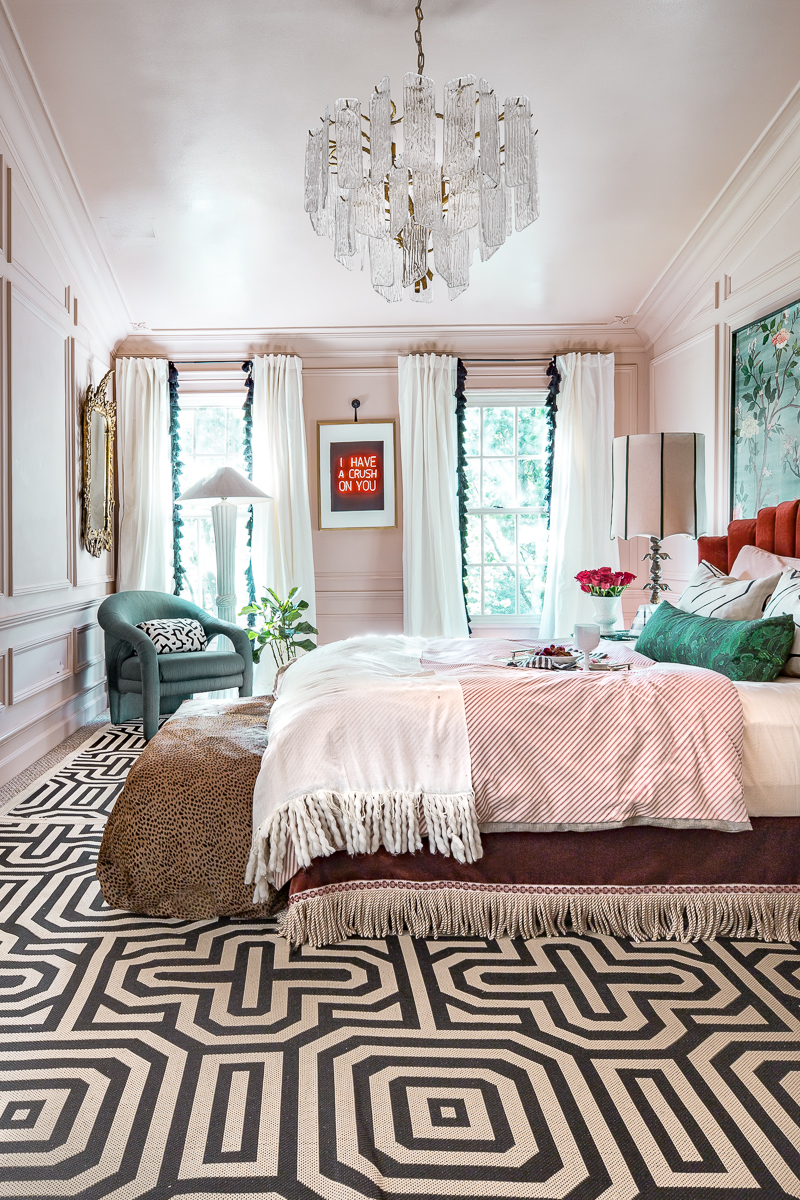 It's hard to believe the difference we made in our entryway this winter.  We installed  Metrie Moulding, scaffolding, wallpaper, lighting, and paint.  It is so much fun to be able to make a great first impression.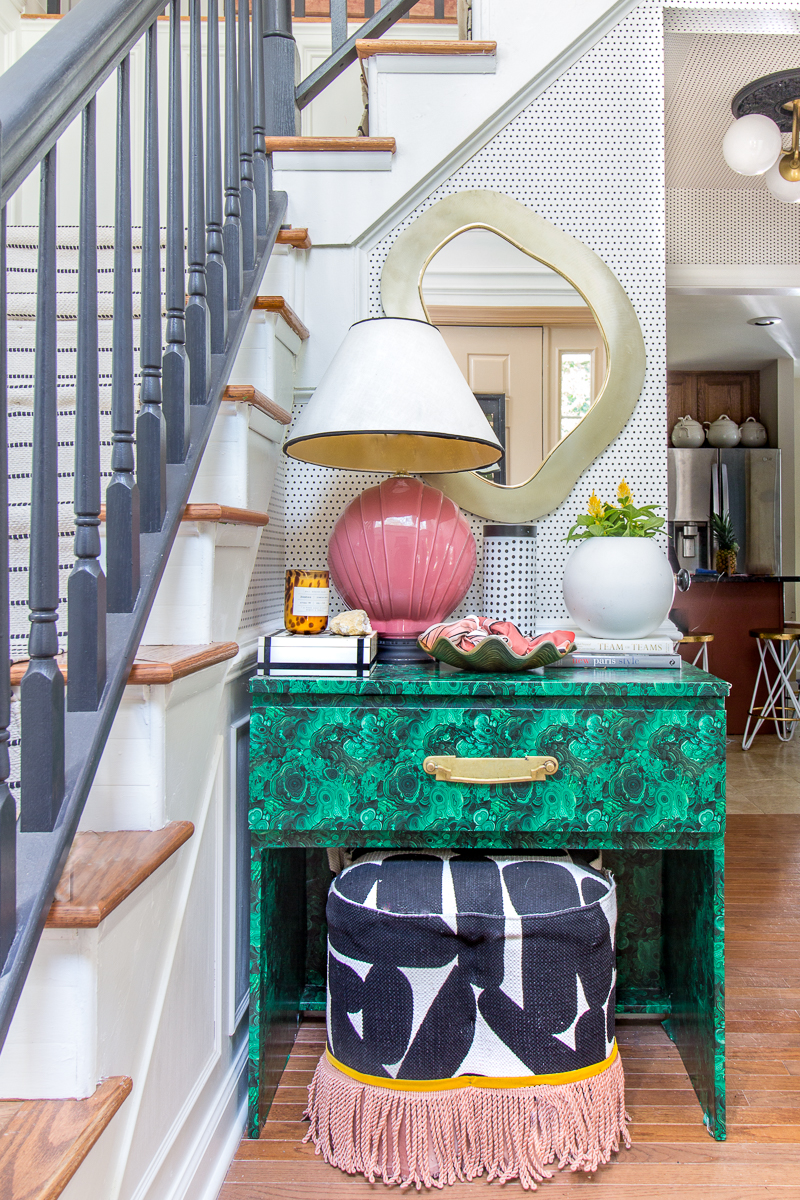 Did you know that this DIY malachite table use to be an Ikea Malm Dresser?  I swear!  I'm not pulling your leg.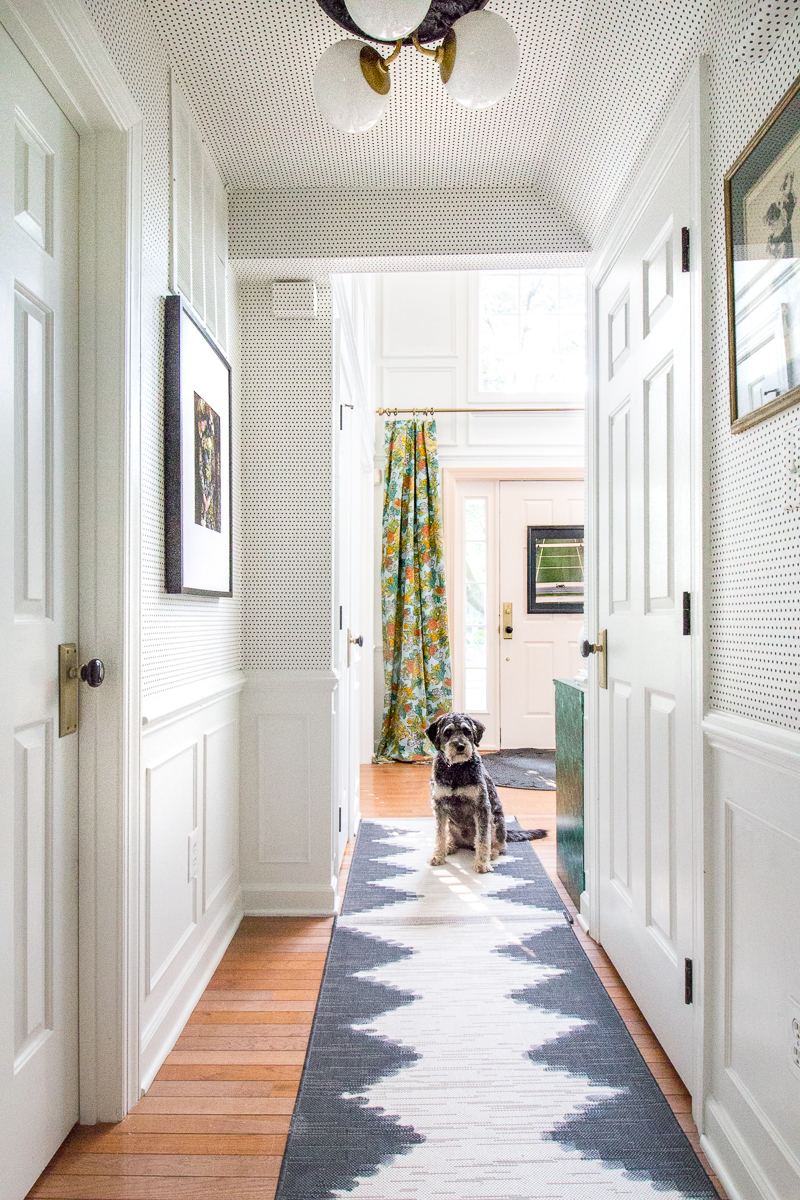 There is our naughty dog, Alex.  When he isn't stealing people's underwear and socks, he sits and admires the polka dot wallpaper.  There are three good design reasons why I picked this paper.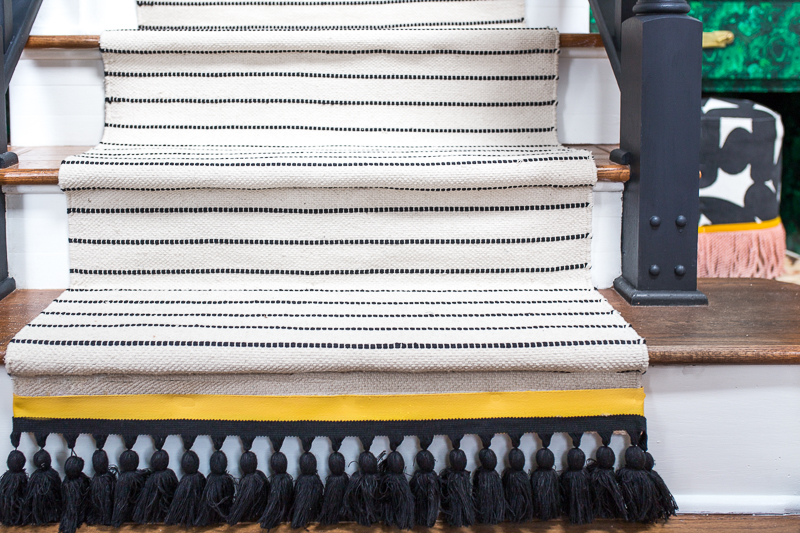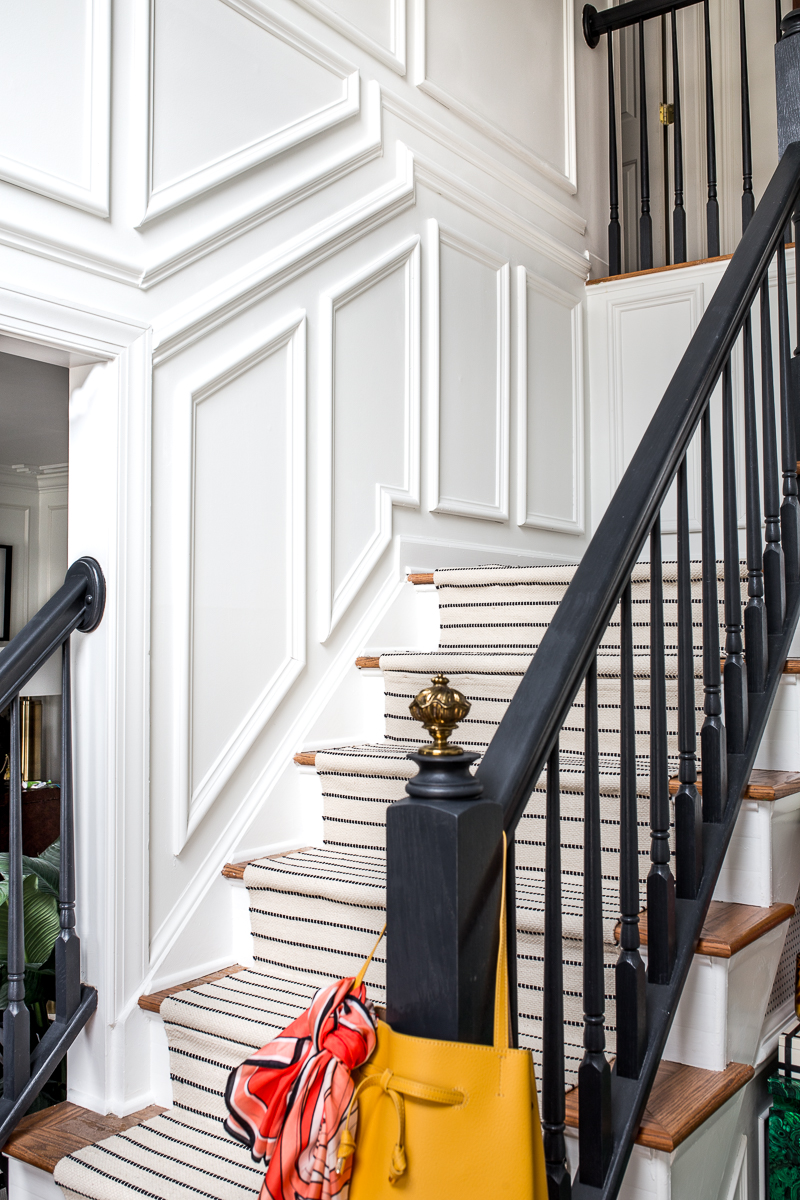 Sometimes it's the hardest projects that make the biggest difference.  This can definitely be said for the thick chunky Metrie Moulding that we installed in our 17 ft tall entryway.  I love value and visual interested added by this project.
I started to switch around a couple of things in the Fall 2019 One Room Challenge room.   I took a poll in my instagram stories yesterday and most people liked the way that it looked before I switched out the art.  Now I've got you curious, haven't I? 😉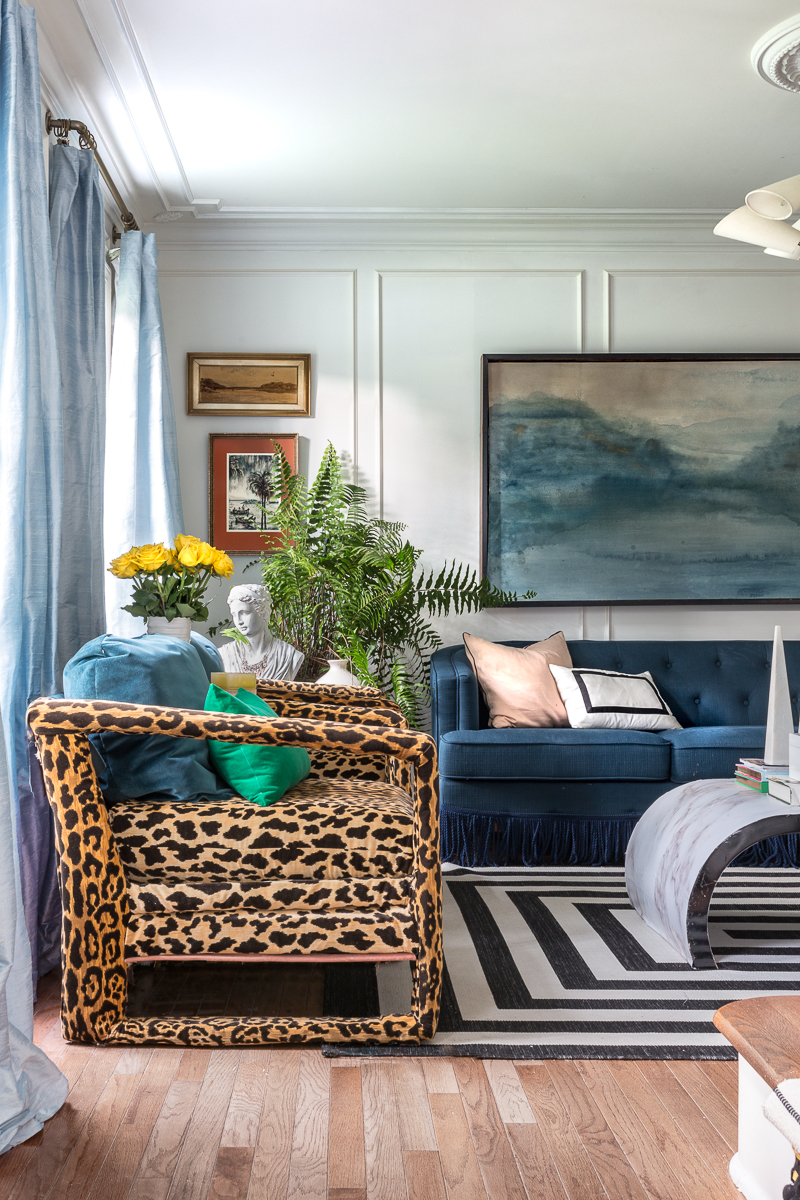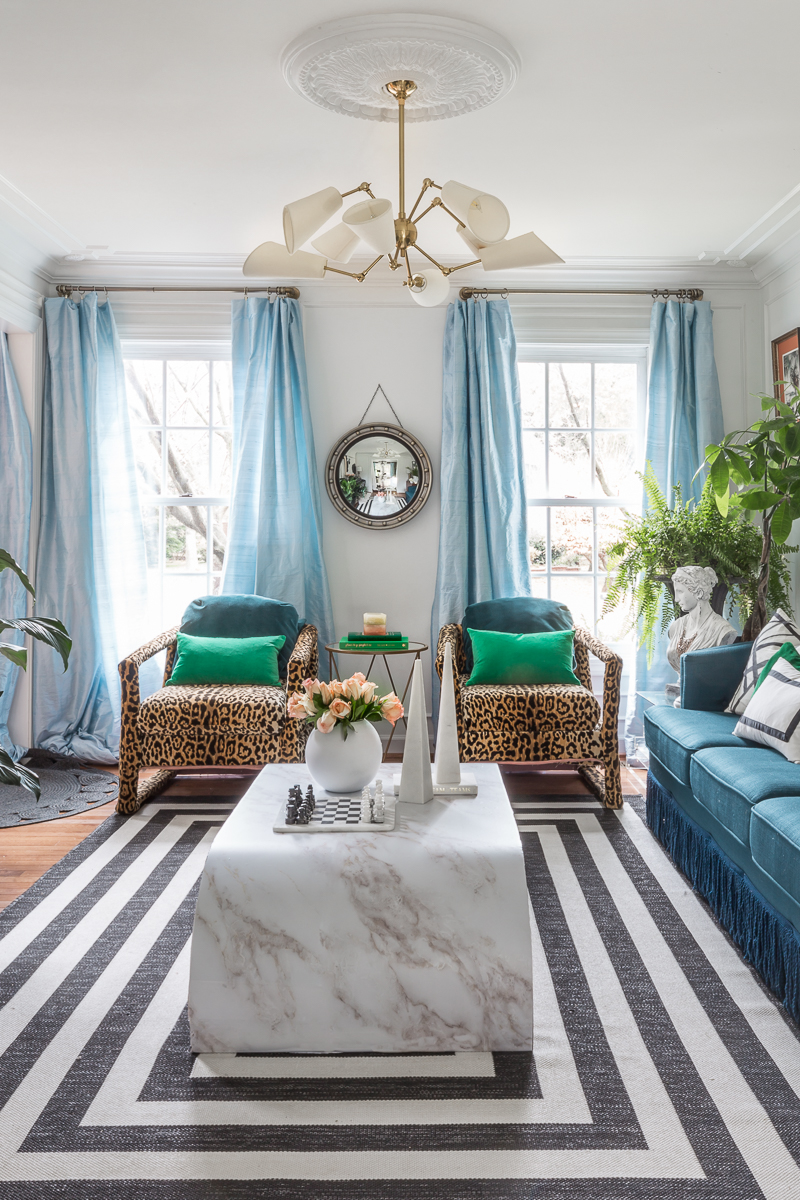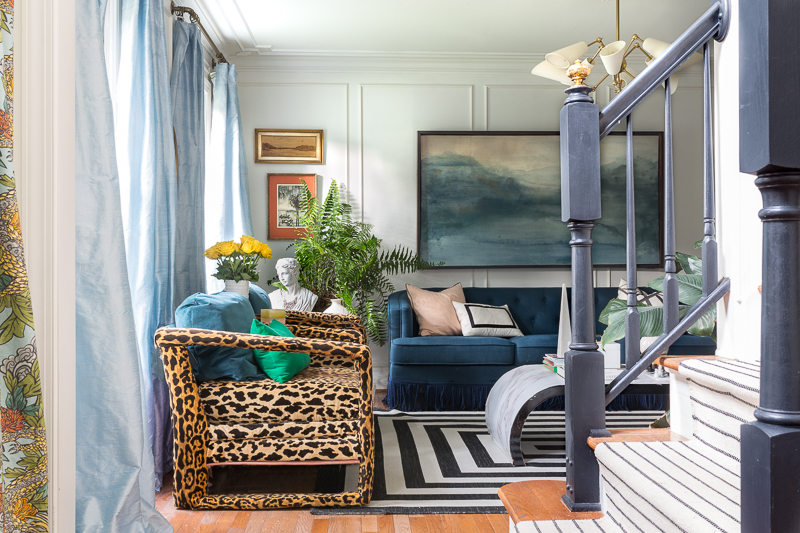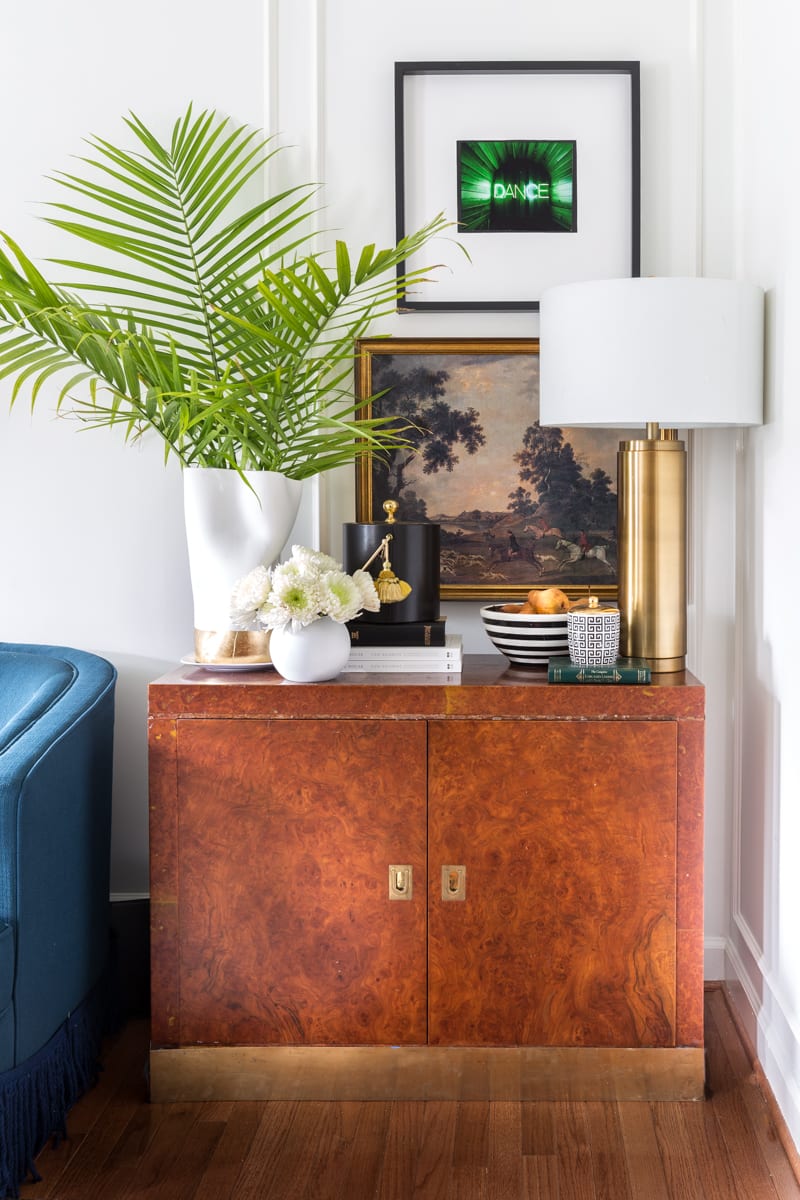 I think I can count on two hands the number of times anyone has played this piano since the last home tour ?. At least the upholstered piano bench looks good. Now it has so much more personality.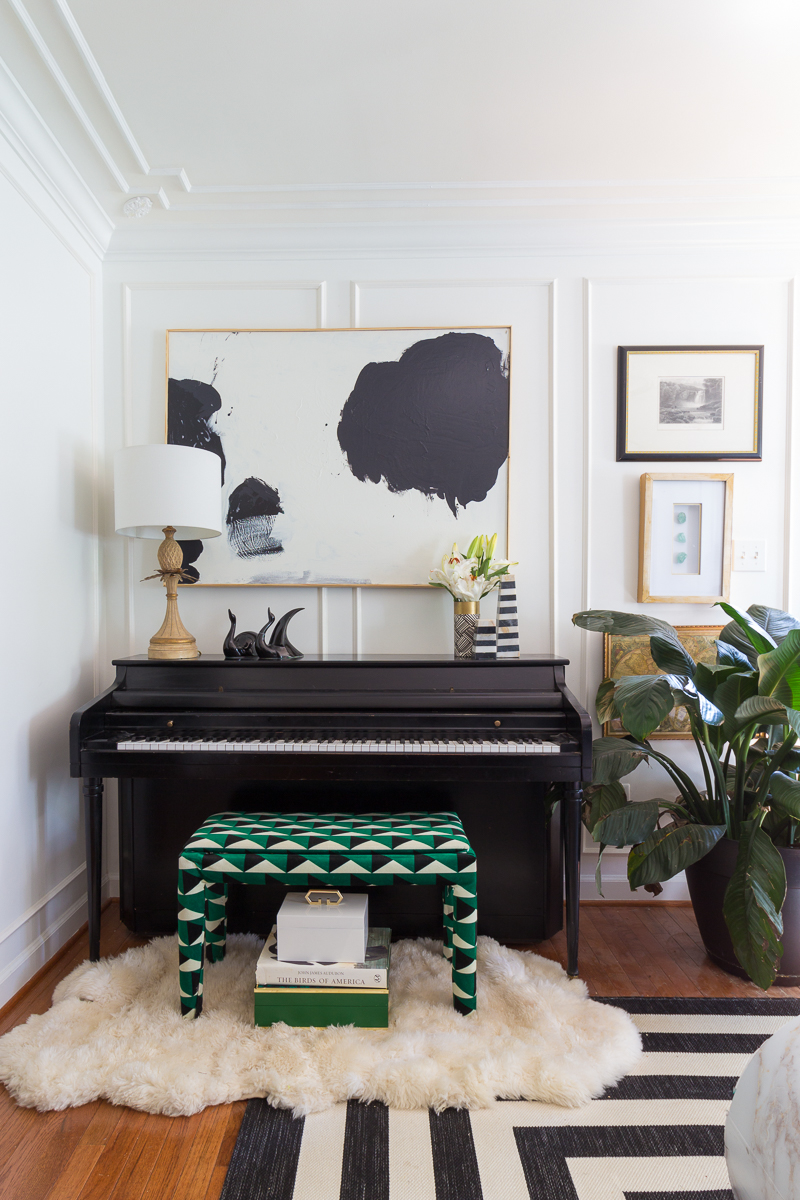 My teenager is still enjoying her room, even if we haven't made any updates in the last couple of months.  She was inspired by the teen bedroom designed by Jennifer from Dimples and Tangles, and we used that as the jumping off point for the space.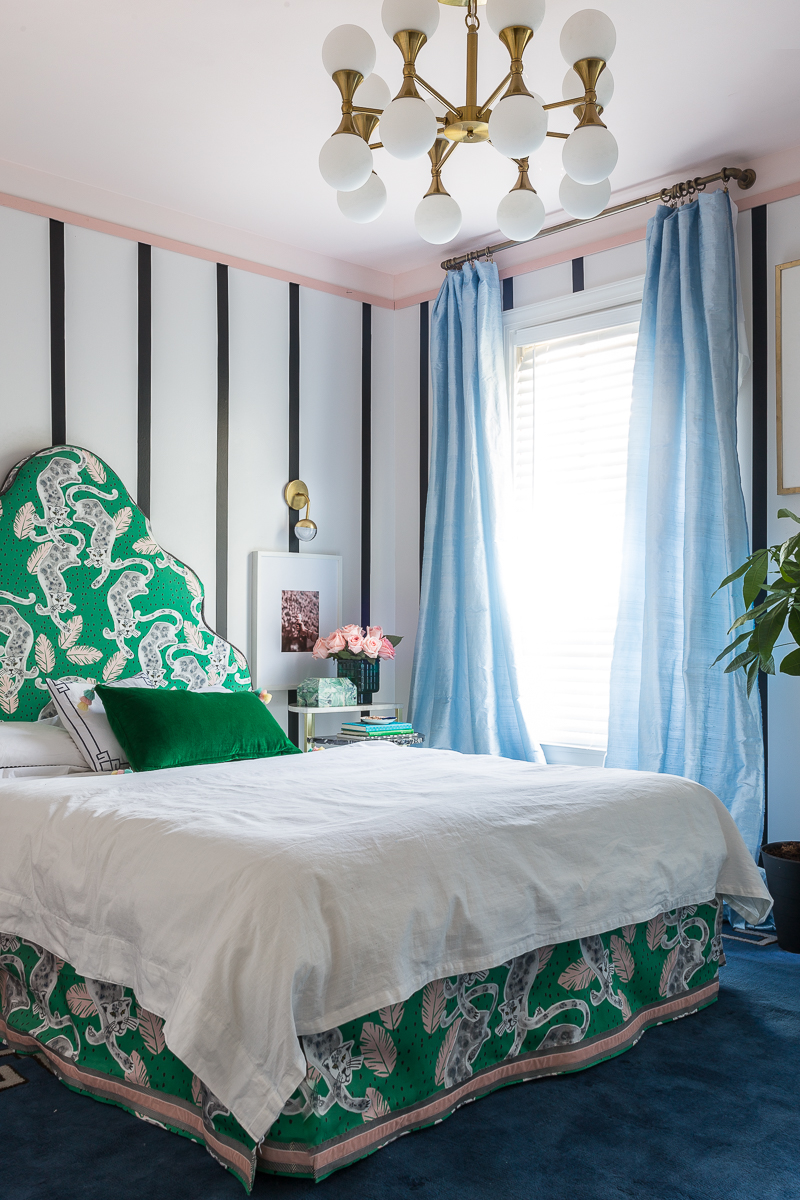 The DIY headboard was completed in one weekend, and it adds so much personality to the space.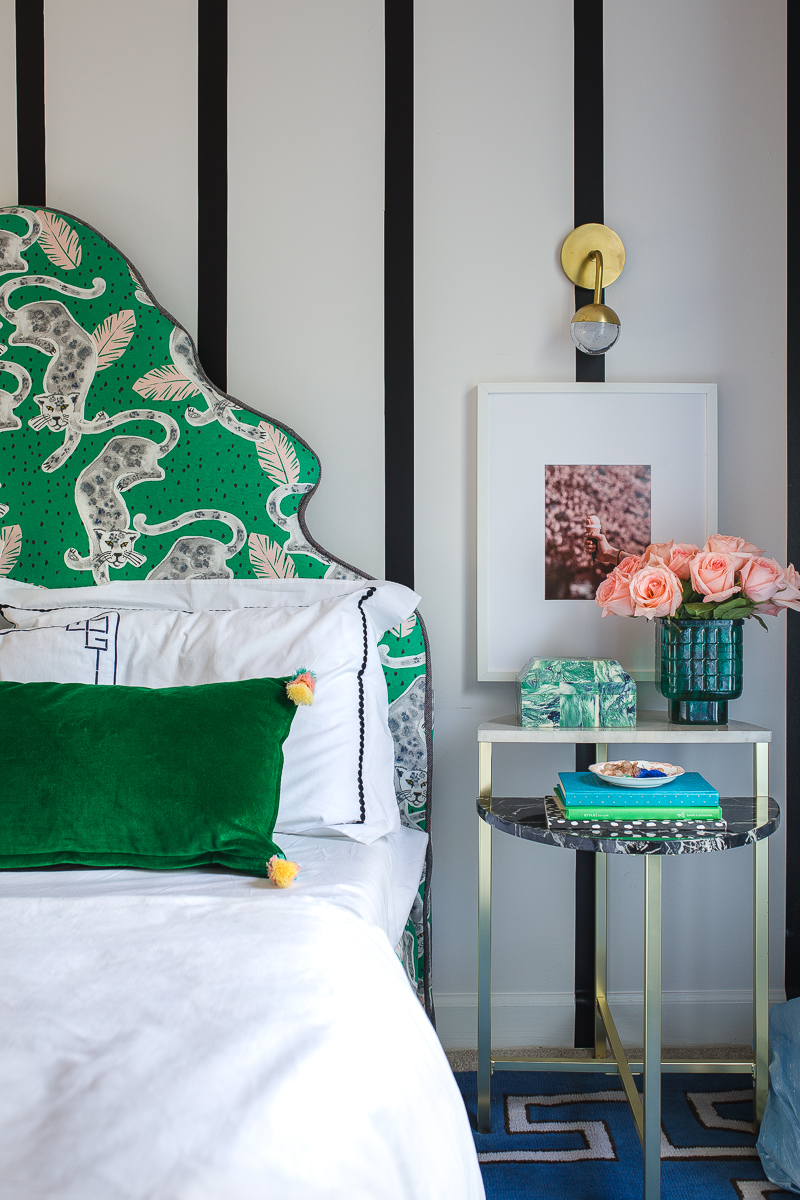 Do you want a complete list of sources and pictures with a cute dalmatian print duvet and palm sheets?  CLICK HERE for the full reveal.
While nothing has changed in the upholstered bunk bedroom either,  I'm happy to report that the girls still love it the moulding, chandelier, chair, and all of the other elements.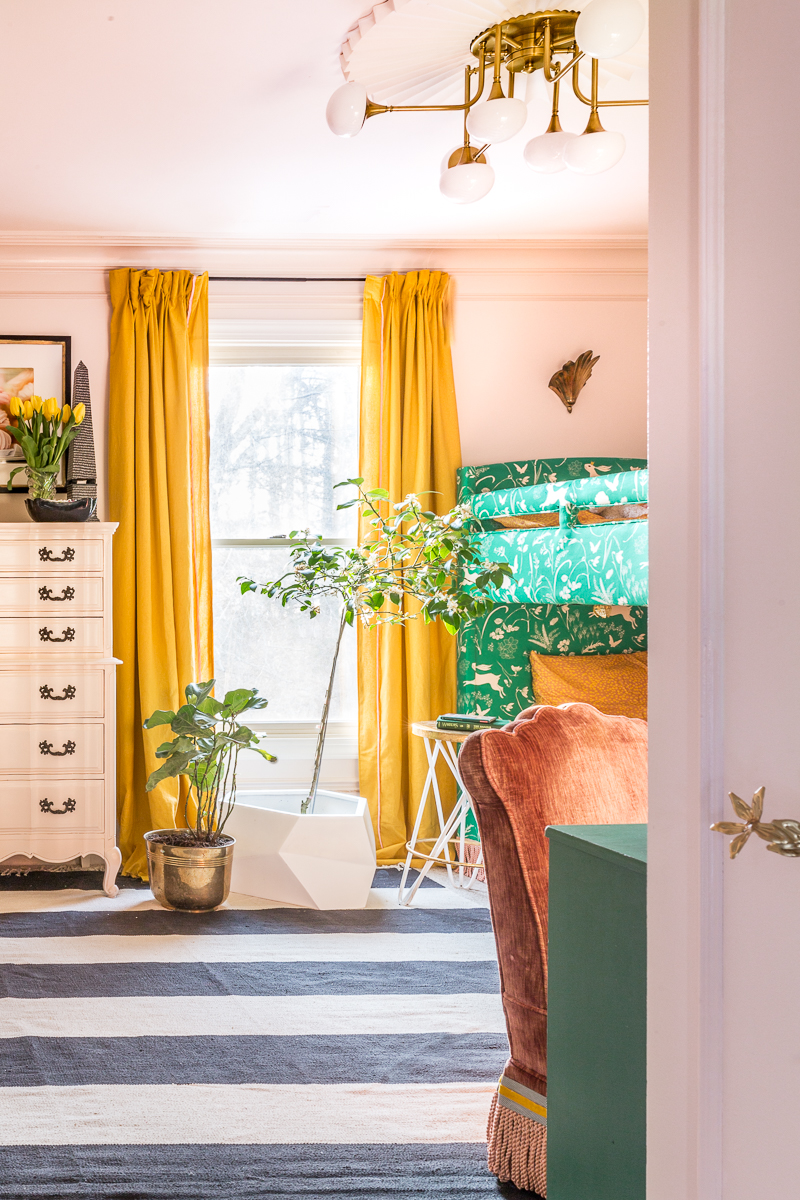 Let me guess…You have never seen a bunk bed like this before?  Good news!  I wrote a  complete upholstered bunk bed tutorial for you.  I think there is one step in there that would really surprise you.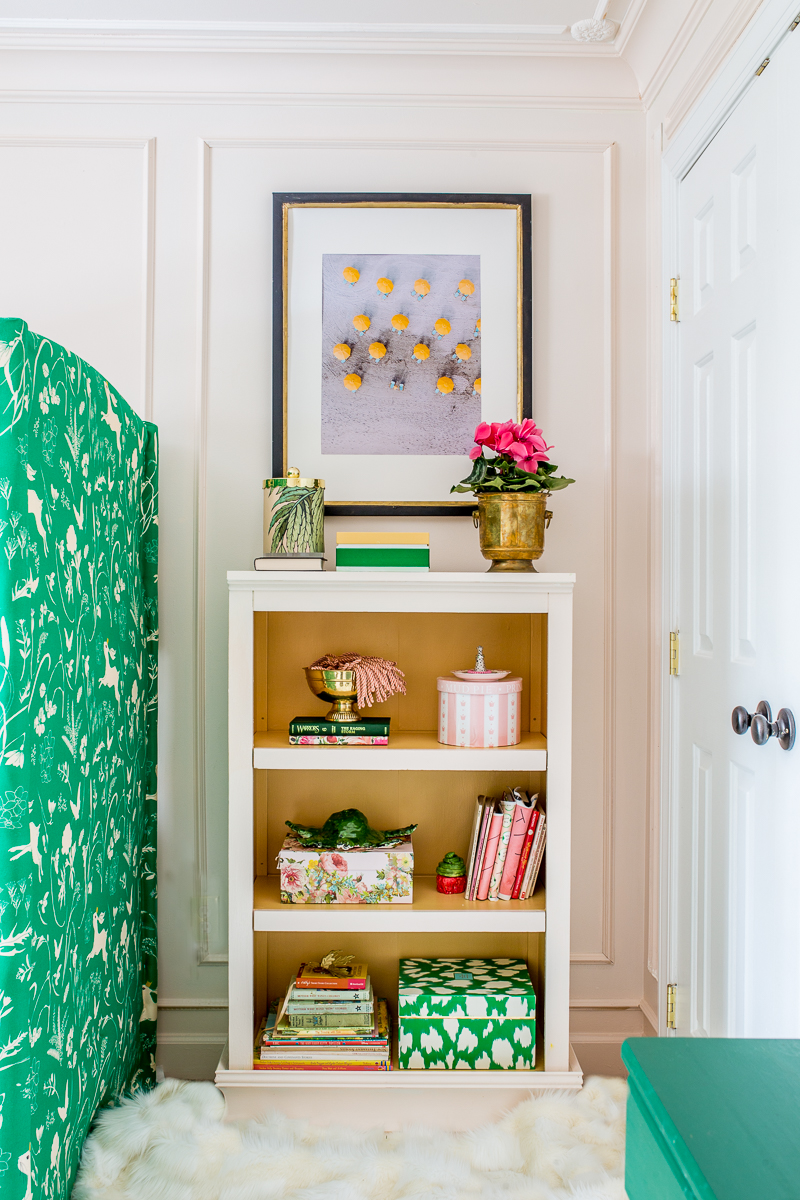 Also, HERE is the complete source list for this bunk bedroom!
My next room is the guest bedroom downstairs.  This will be a tricky one to capture (it's itty bitty with no natural light…DOH) but I have big plans for this little space.
Also, I might be able to squeeze in a sunroom makeover before wrapping up the end of the summer with the Bathroom Primp and Pamper.
Don't want to miss out?  Like to follow a colorful account with over half a house left to decorate?  Don't forget to sign up for updates below or follow me on Instagram.
Now, if you are anything like me, you might be dying with excitement over the other participants' tours.  I bet that they are going to be soooo good.  Let's go check them out, shall we?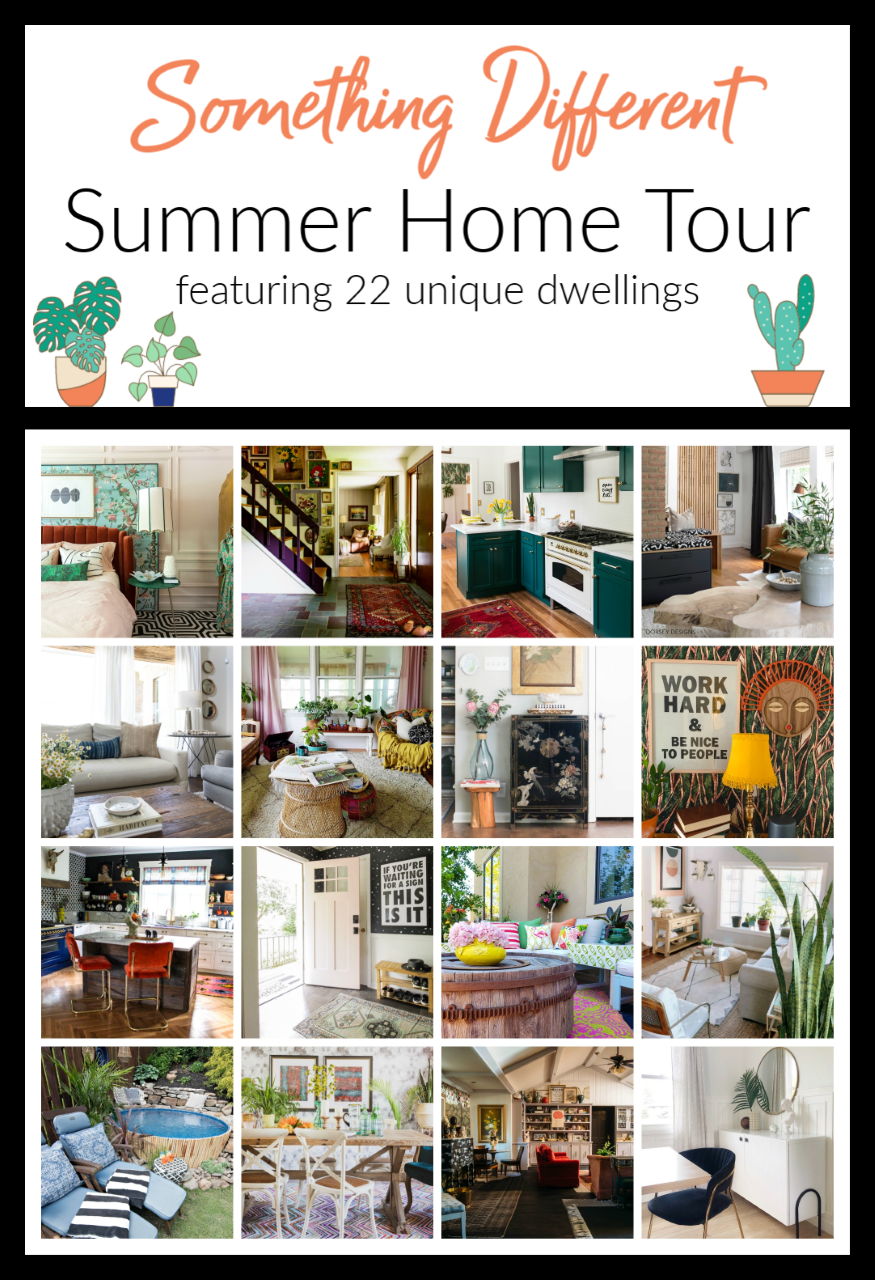 Monday:
Tuesday:
Wednesday:
Thursday:
Friday: