Updates for the Bathroom Primp and Pamper: Bathroom toilet, sink, tile, and plumbing
Ohhhh!  We are getting so close to finishing up this bathroom!  Let me show you the awesome bathroom toilet, sink, and accessories that we are about to install in this space….It is all so stupendous!!!
Note: The products listed are sponsored.  I love working with fabulous companies and their quality products to bring you unique and beautiful rooms. The opinions are all my own.
At the bottom of the post you will find all product sources and links to the other talented participants in the Bathroom Primp and Pamper.
Bathroom Primp and Pamper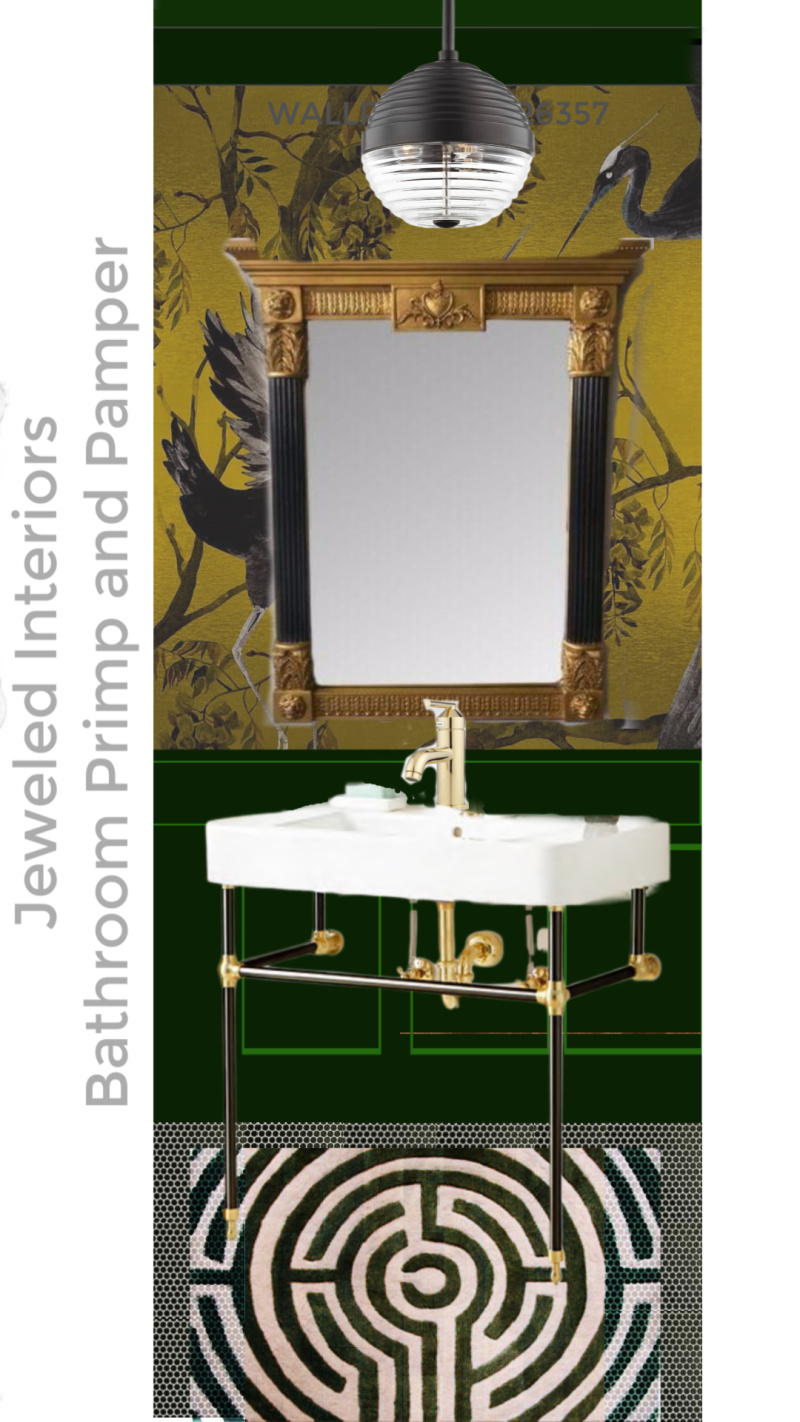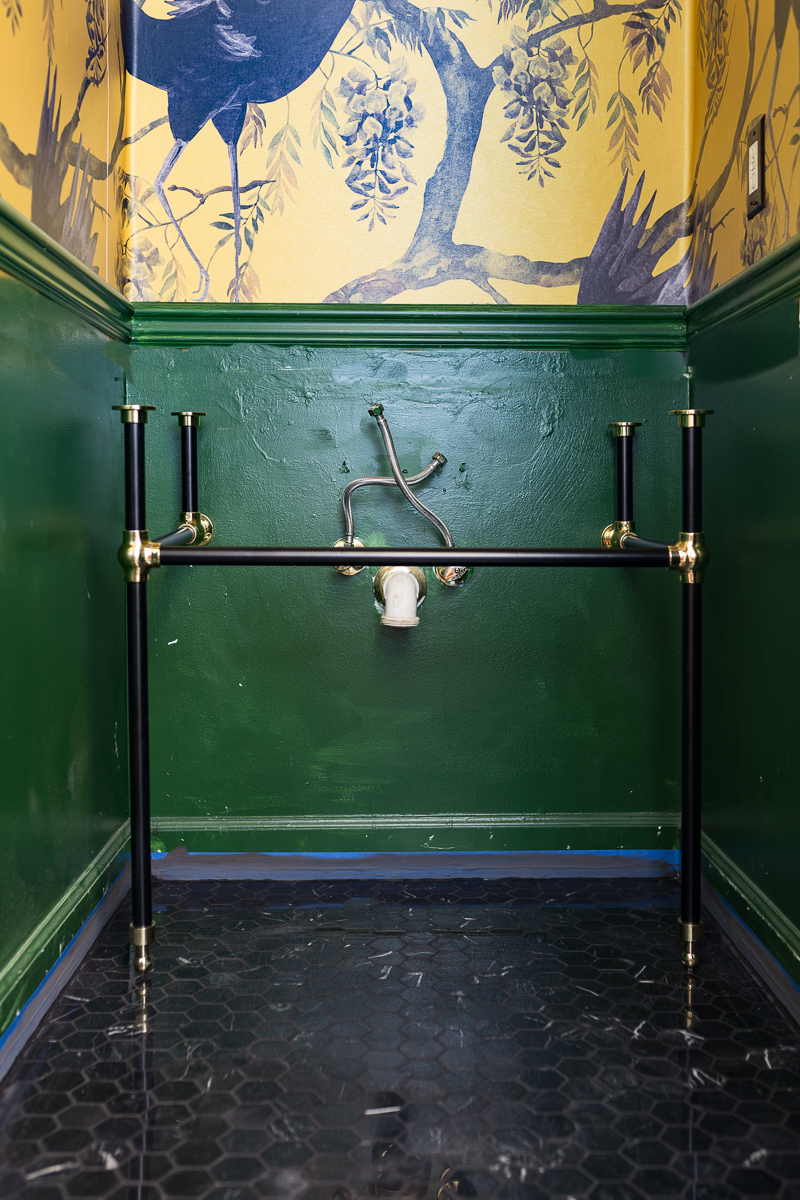 Luckily, Signature hardware had stunning  plumbing hardware to complete the look.  That PVC is about to be replaced by  Brass Plumbing.  The stylish look will be high end and dramatic.  Just like I had hoped.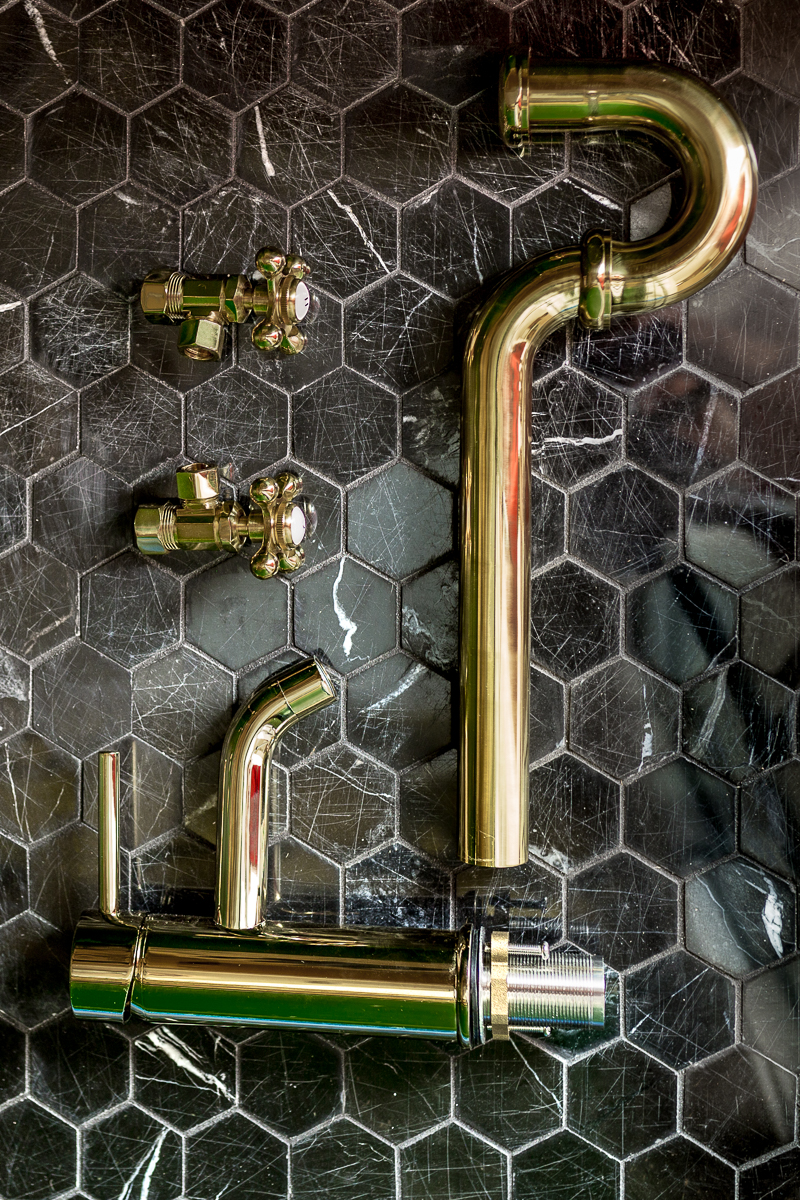 Shopping at Signature Hardware was a great experience.  I was so surprised to see so many high-end looks at reasonable prices.  Not only is their selection great, I found their customer service to be very helpful.  I wouldn't have found this brass trap on my own, and am thankful for their help.  In addition, I was pleased to see how fast their products arrived…and I didn't even have to leave my house!  Love that!  I would definitely recommend them. 
Is that a bathroom toilet in your dining room Jewel?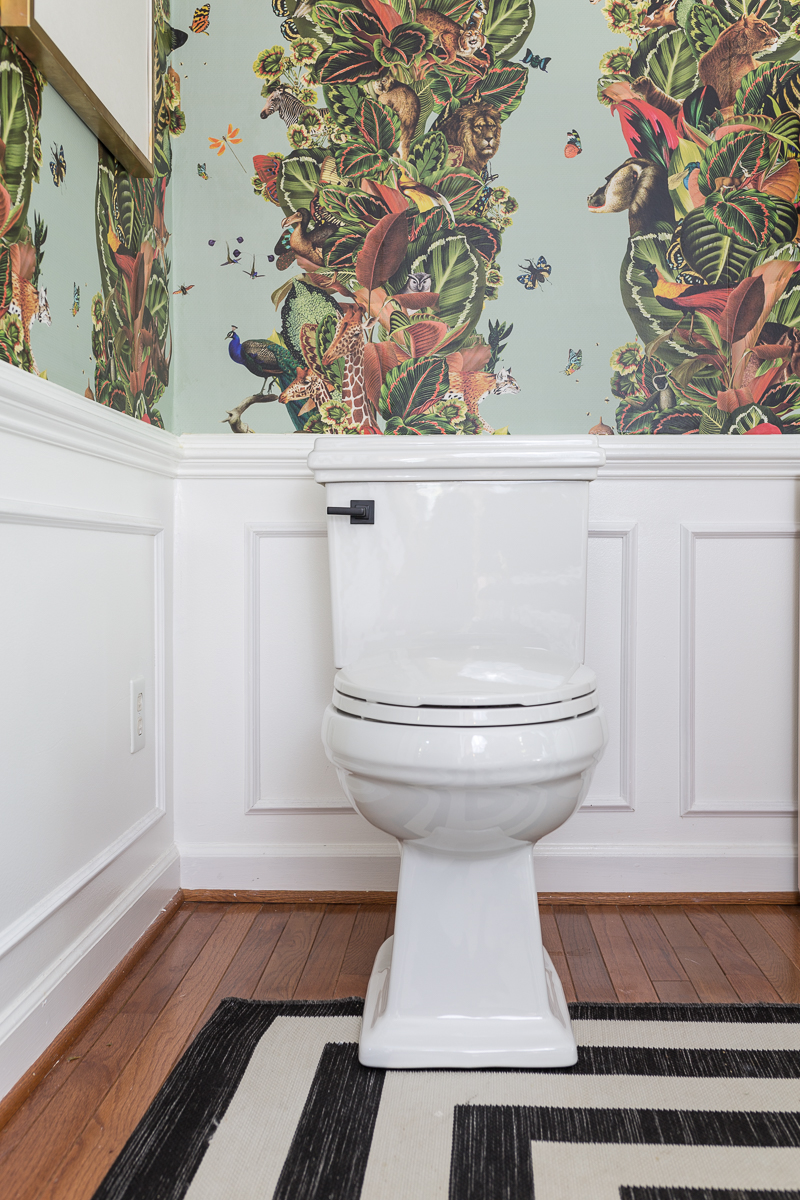 Wait!  I can explain!  No, we aren't adding additional "seating" in our entertaining space.  Rather, I just have to wait until the grout dries before we get to install this beauty of a bathroom toilet.  I never would have guessed that I would refer to a toilet as a "beauty", but can you blame me?  Let me tell you guys, I looked long and hard for a pretty commode.  Most of them are just…bathroom toilets.  Womp Womp.  This one, however, is a bathroom toilet with STYLE!  I love the detailing along the top and just below the seat.  It is so much better looking than anything else I have been able to find.  I think it will fit beautifully with the gorgeous wallpaper and moulding.  Don't you?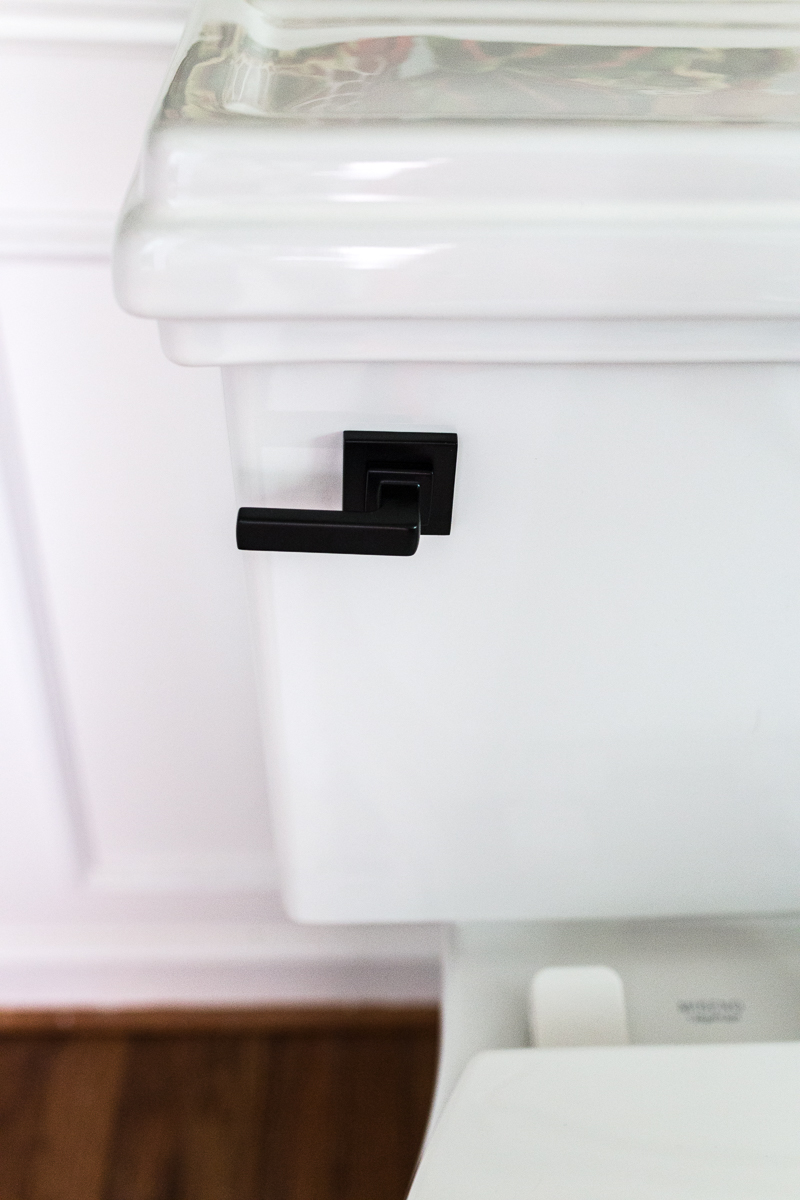 If you have been following me for a while, you may remember that I got my dining room chandelier from Build.com for the Fall 2018 One Room Challenge.  The things I loved about Build then, are the same things I love about them now.  The selection is HUGE…The largest online home improvement option out there.  Despite having so much selection, their website is surprisingly easy to navigate.  Here's an example.  When I search for "all toilets", there are over 1,200 results. Luckily, there are so many sub sections and filters that I was able to find what I wanted really quickly.
Also, I find their customer service to be outstanding.  I have a pro account and have received personal phone calls to explain the program and offer assistance in my sourcing.  They have experts on hand to answer specific and technical questions.  What a treasure!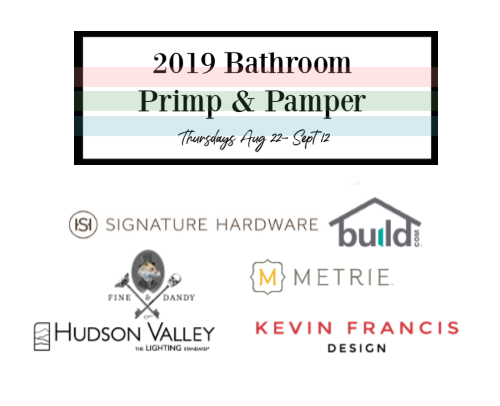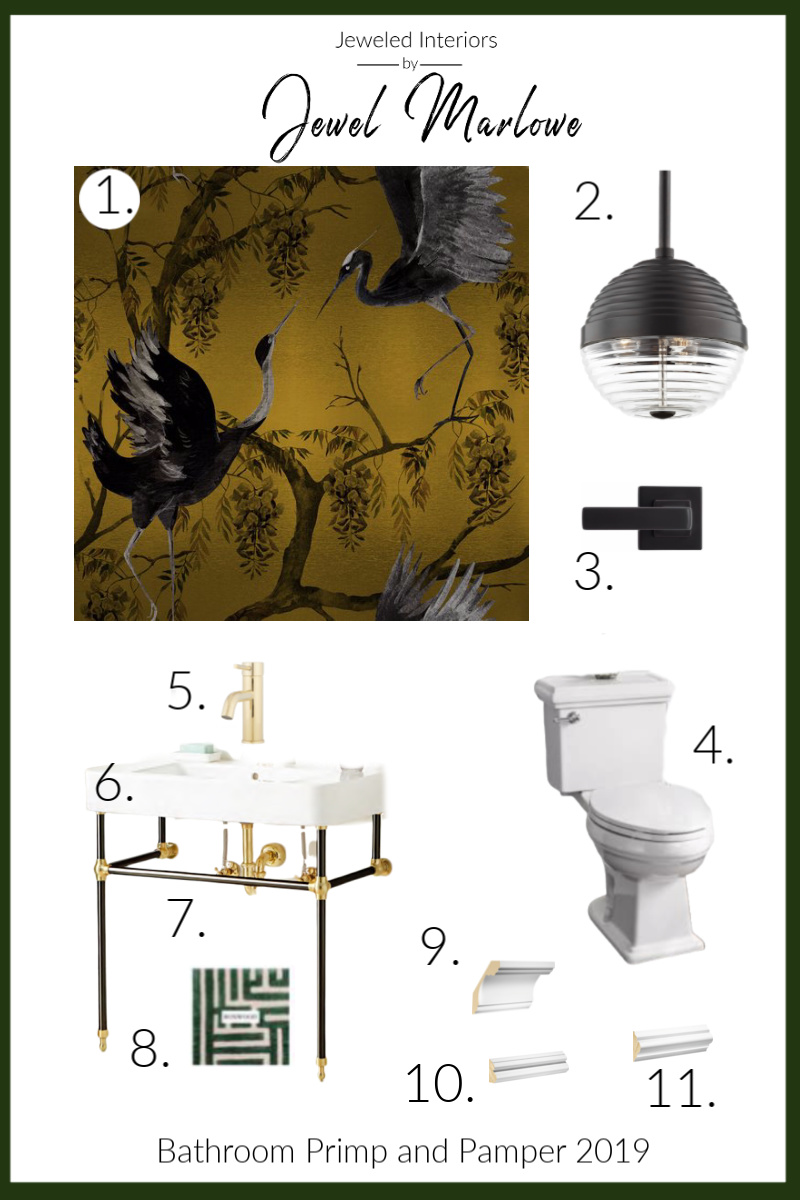 Ok, enough about me…Go check out these other SUPER talented bloggers. I can't wait to see their plans and follow their progress and we head into the home stretch!