Art Deco Christmas Tree Ideas for your home or next Great Gatsby Holiday Party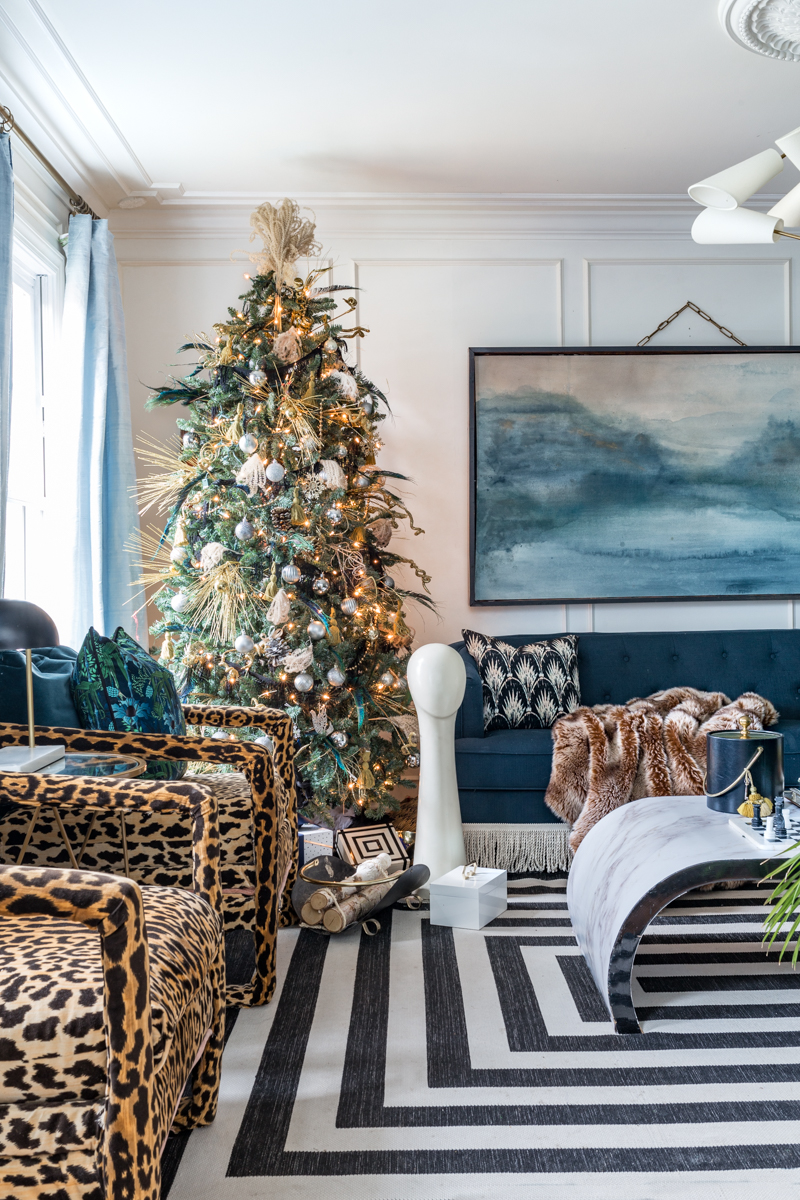 There is something about the glitz and glam of the Art Deco age that plays so well with the magic of Christmas.  Like they say, "Ain't no party like a Gatsby party".  While I wouldn't consider my home purely Art Deco, I do find little bits of this fab style sneaking into my home here and there.  So, while planning out the tree for this room I thought it would be a blast to let go of my decorating inhabitions and have a little fun with an Art Deco Christmas tree.
Thanks to Jennifer from Dimples and Tangles for co-hosting this It's a Colorful Life Blog Hop.  Make sure to see all of the fun tours at the bottom of the post.
Inexpensive Art Deco Christmas Tree Decorations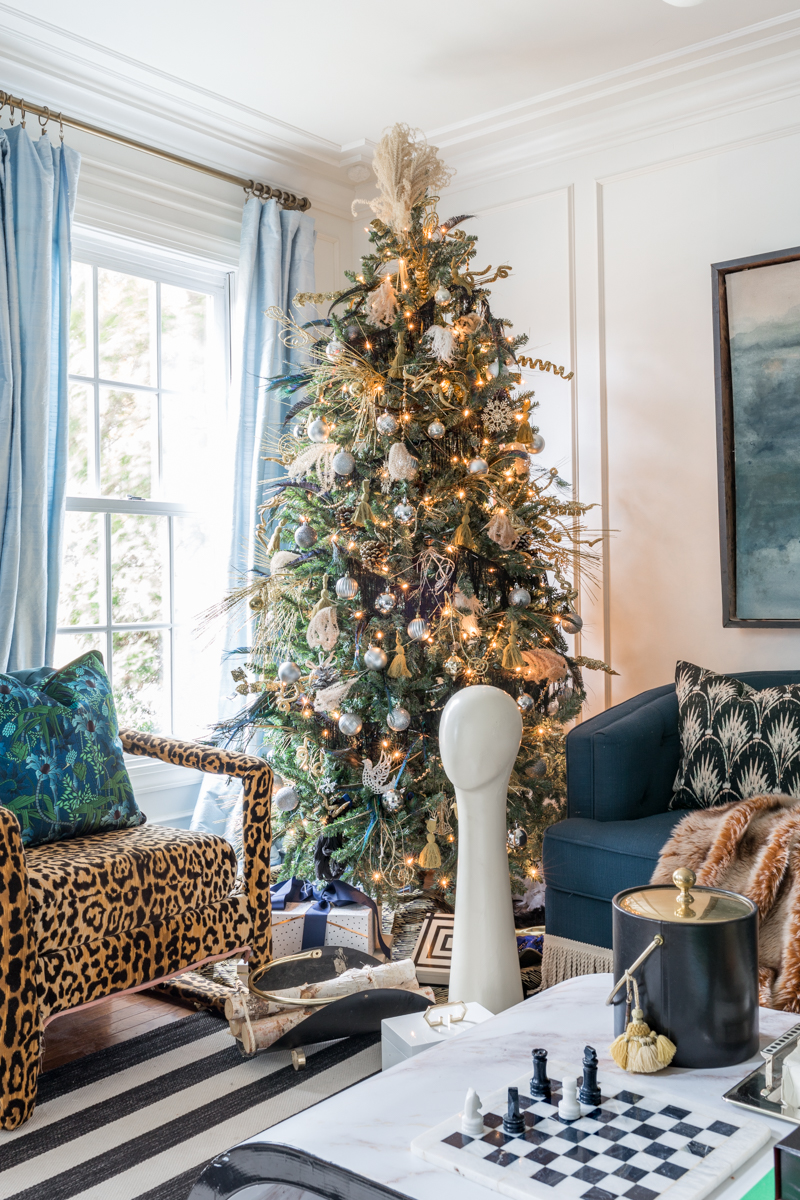 I am happy to report that I spent no money on the decorations for this Art Deco tree (aside from a new set of lights).  I used simple items that I happened to have around my home and neighborhood.  These ideas include: glittered floral picks, black fringe, peacock feathers, and 5 in chunky tassels left over from the curtains from my One Room Challenge curtains (originally sponsored by Fringe Market).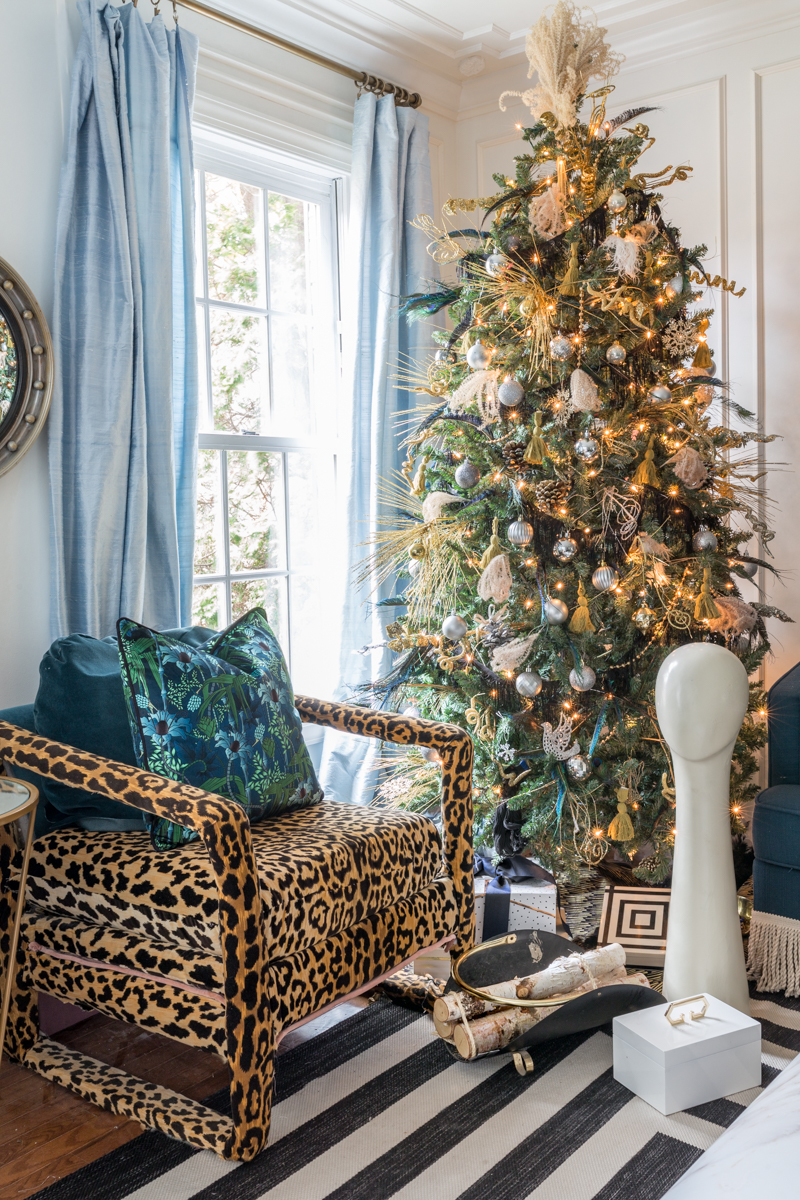 I also used left over chain from a kitchen light fixture as garland and pampas grass (which I may have foraged from our local CVS parking lot… Though I can not confirm nor deny such questionably nefarious activity. 🙂
During the One Room Challenge our dog, Alex, ate the old fringe off of our sofa.  While I was less than pleased with Alex, I knew exactly where to go for replacement bullion, Fringe Market.  I thought I would mix it up this time and go for a natural color vs tone on tone like last time.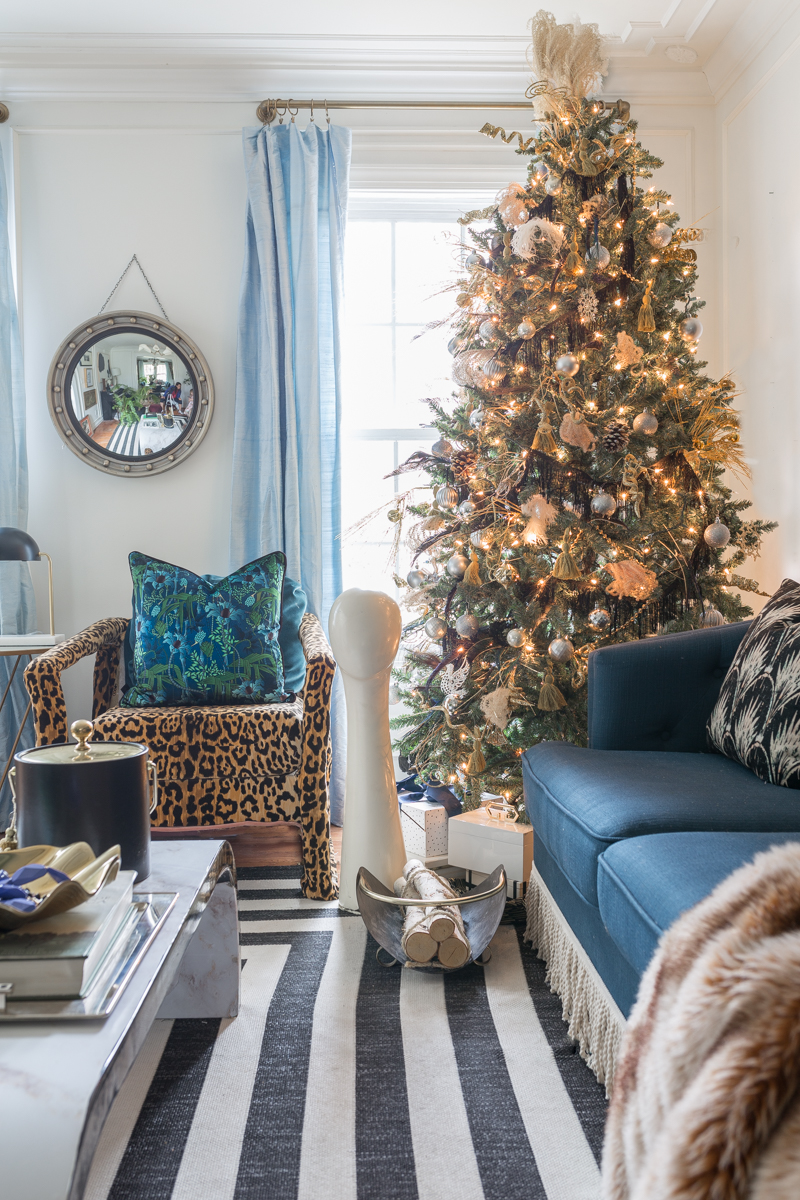 Plus, I wanted to add some pretty pillows this unique room. However, I didn't want just any pillows. Nooooooo….I wanted something soulful and decedant.  I reached out to some of my two favorite European companies.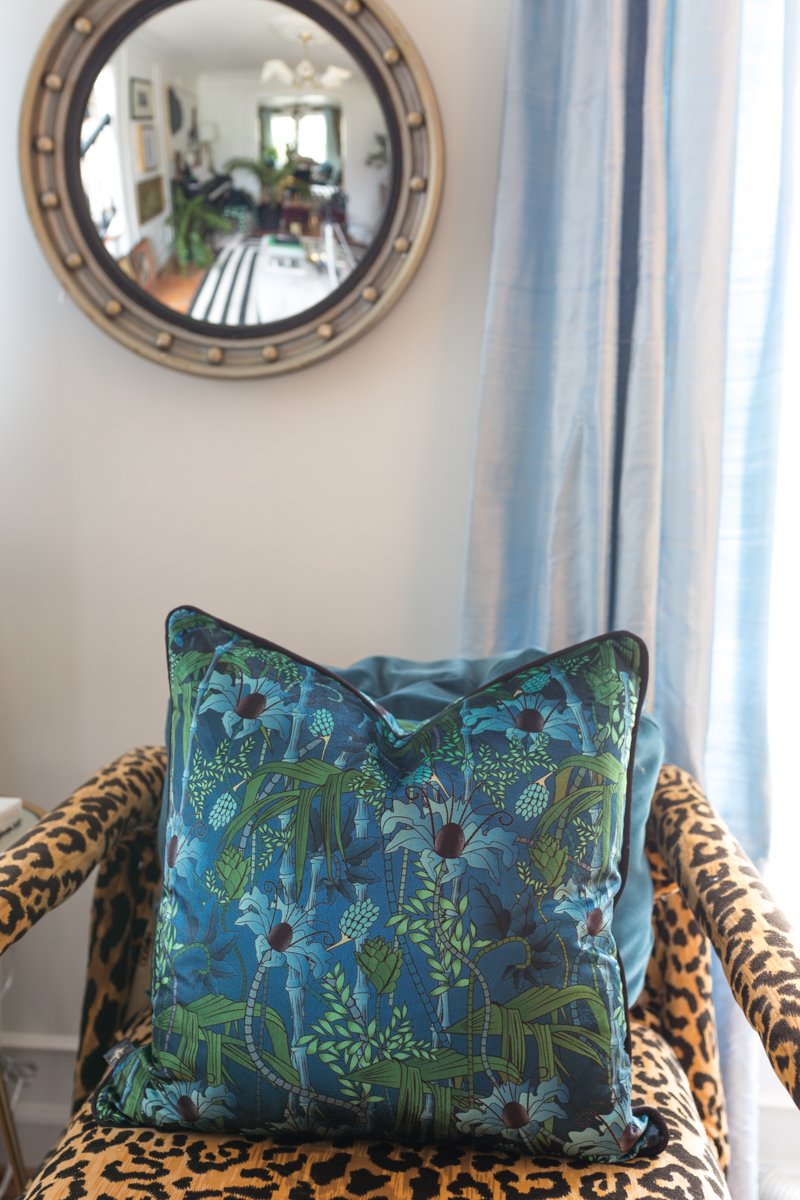 This gorgeous pillow is from The Curious Department.  Check out Friday's post to see another one of their pillows on my bed.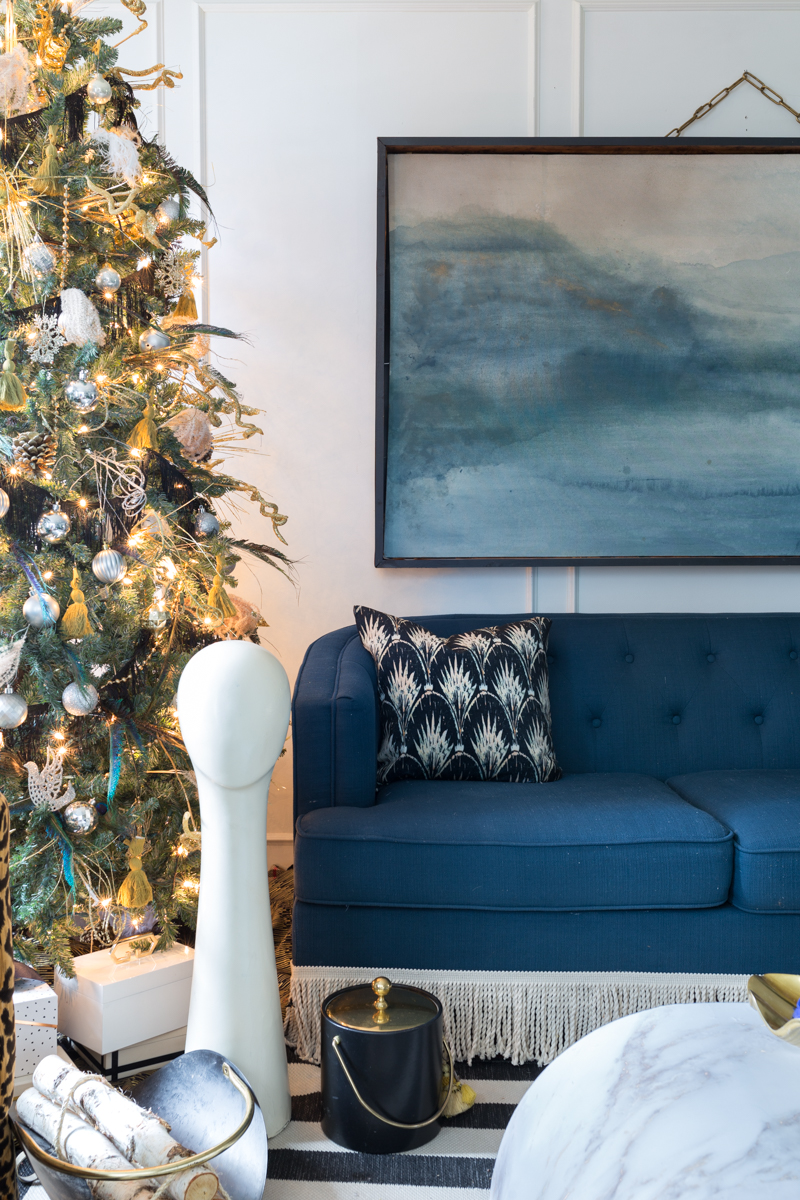 This second pillow is also incredibly scumptious.  This beautiful pattern is from Anna Hayman Designs.  Truly, you need to check out her Instagram!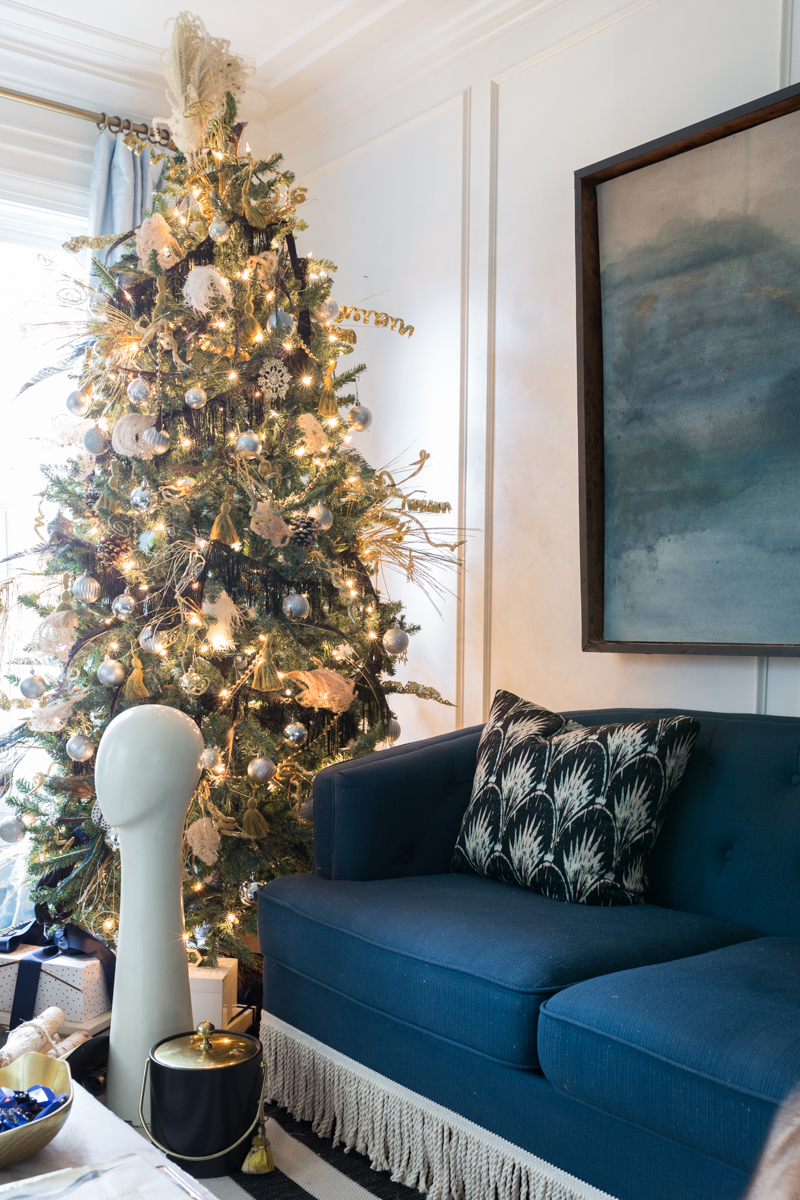 Thanks for stopping by for the last of several Christmas make overs.
Did you miss either of these other trees?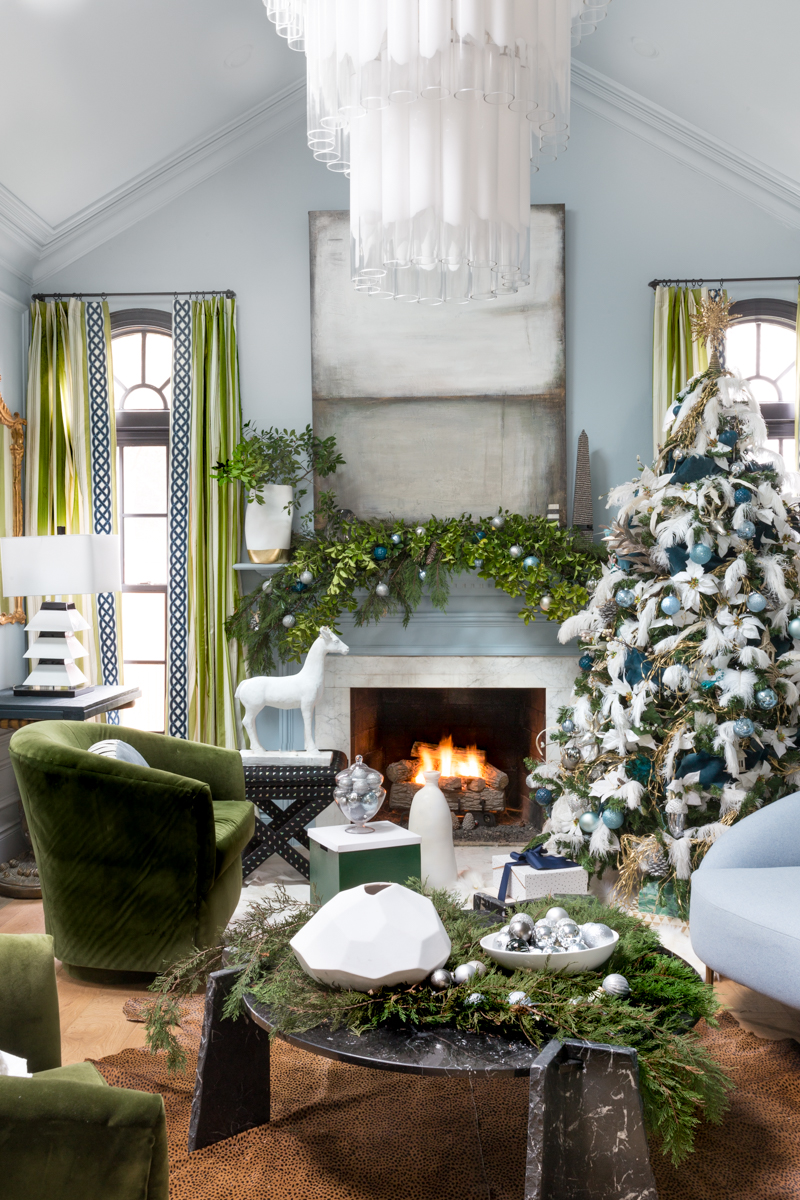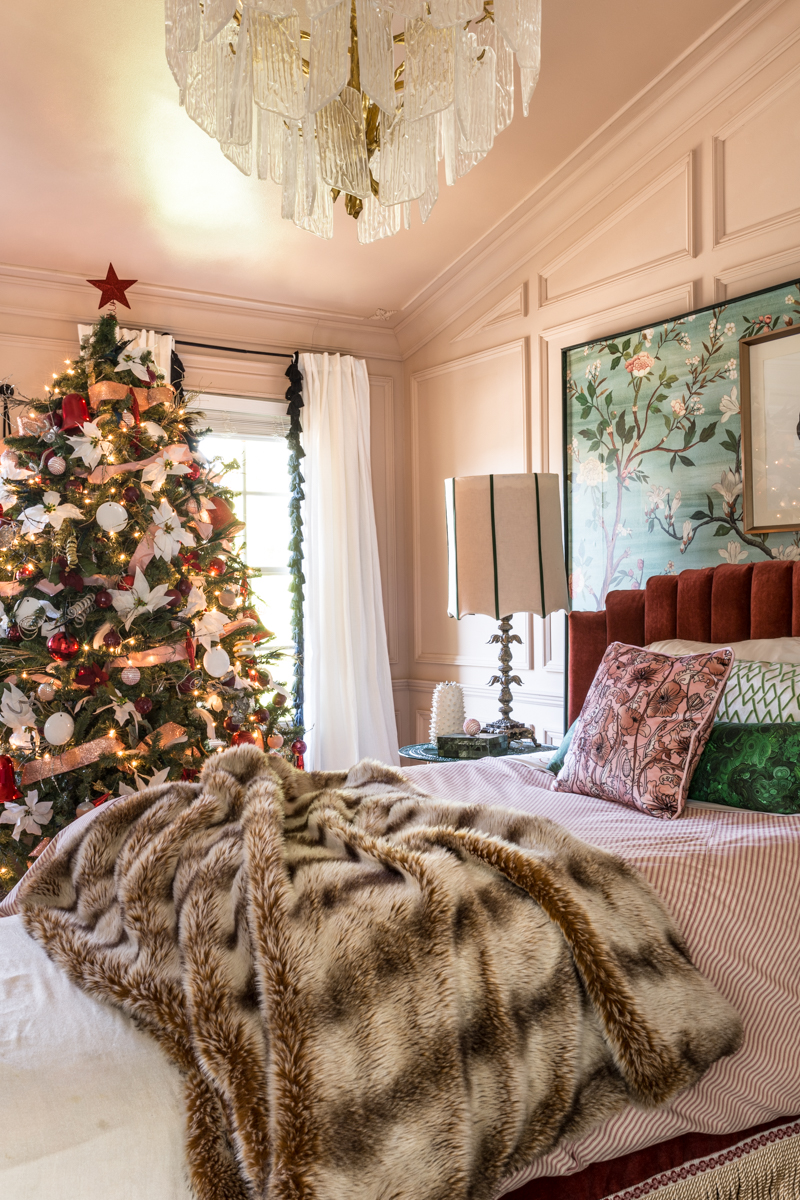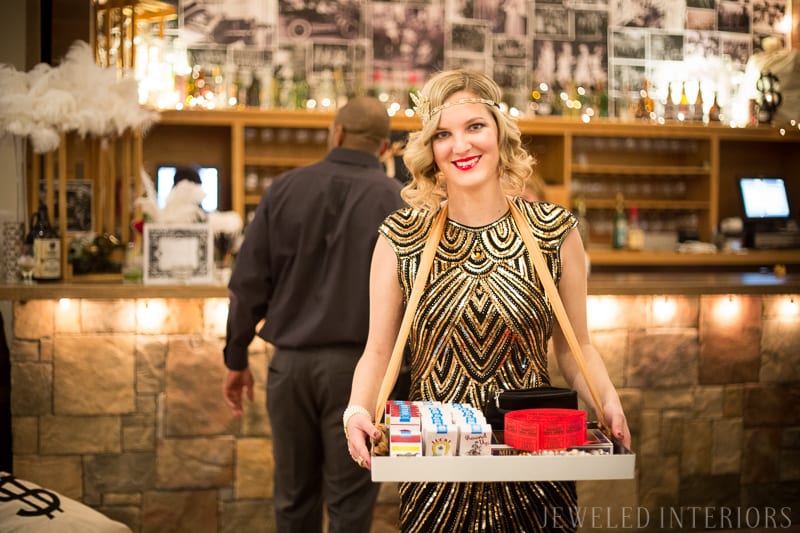 Ok, now go check out Jennifer from Tasha from Kaleidoscope living and all of the other fab participants so far.