Stiffkey Blue Office with a Feminine Twist
Stiffkey Blue Office Note: Thank you to Spoonflower, Farrow and Ball, Potomac Paint and Design Center, and Hudson Valley Lighting Group for sponsoring this fun project
Last week I revealed my husband's Husband's Farrow and Ball, Stiffkey Blue, masculine office.  Well, before I took those shots I found myself playing around and staging how I would decorate the room if it were mine.  While I do like the manly vibe,  let's be real…I like this feminine version even better.
This second reveal cost no money and no trips to the store.  Hopefully it is helpful for anyone stuck at home looking for ways to make a few changes.
Office Before Stiffkey Blue
In case you missed last week's Stiffkey Blue office reveal I will catch you up to speed really fast.  Long story short…messy, not a lot of style, kind of boring…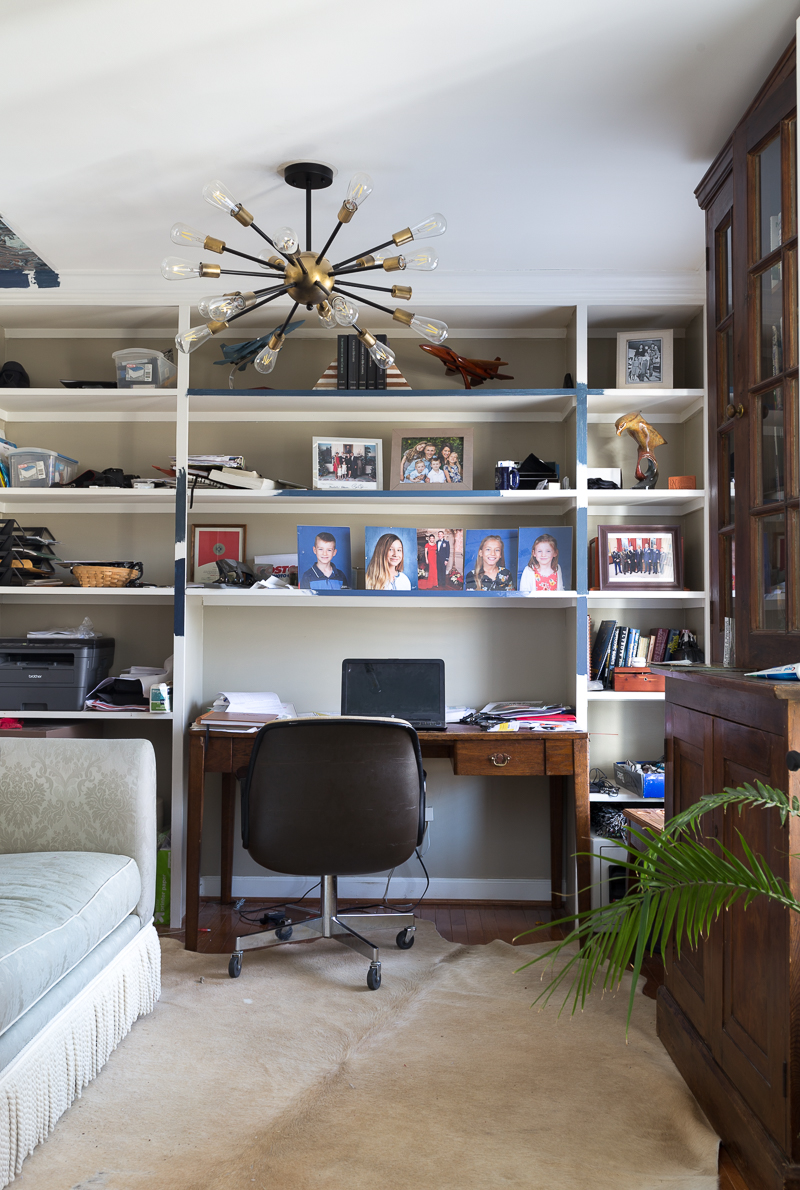 Stiffkey Blue Office AFTER Reveal #1
 Here is what it looked like in last week's reveal. Yep, much better.
I'm including this so you can see how a few simple changes in decor can make a big difference.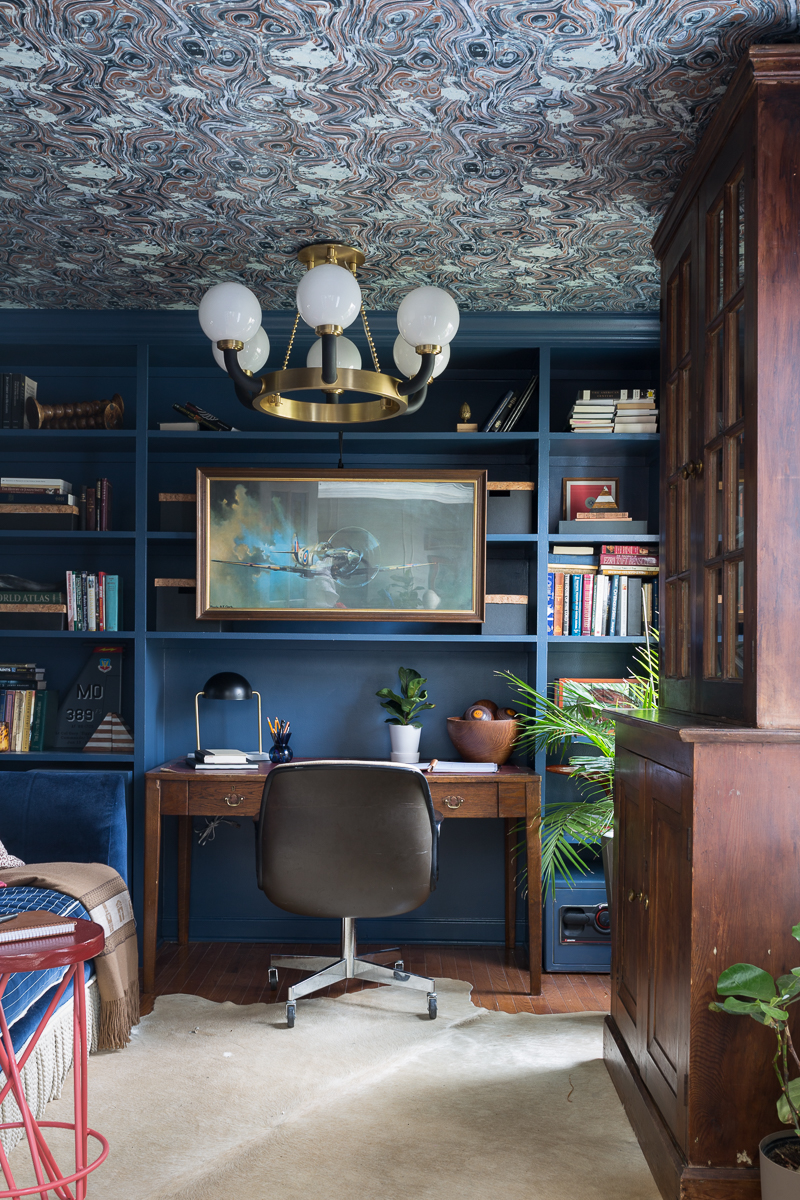 Stiffkey Blue Office Reveal #2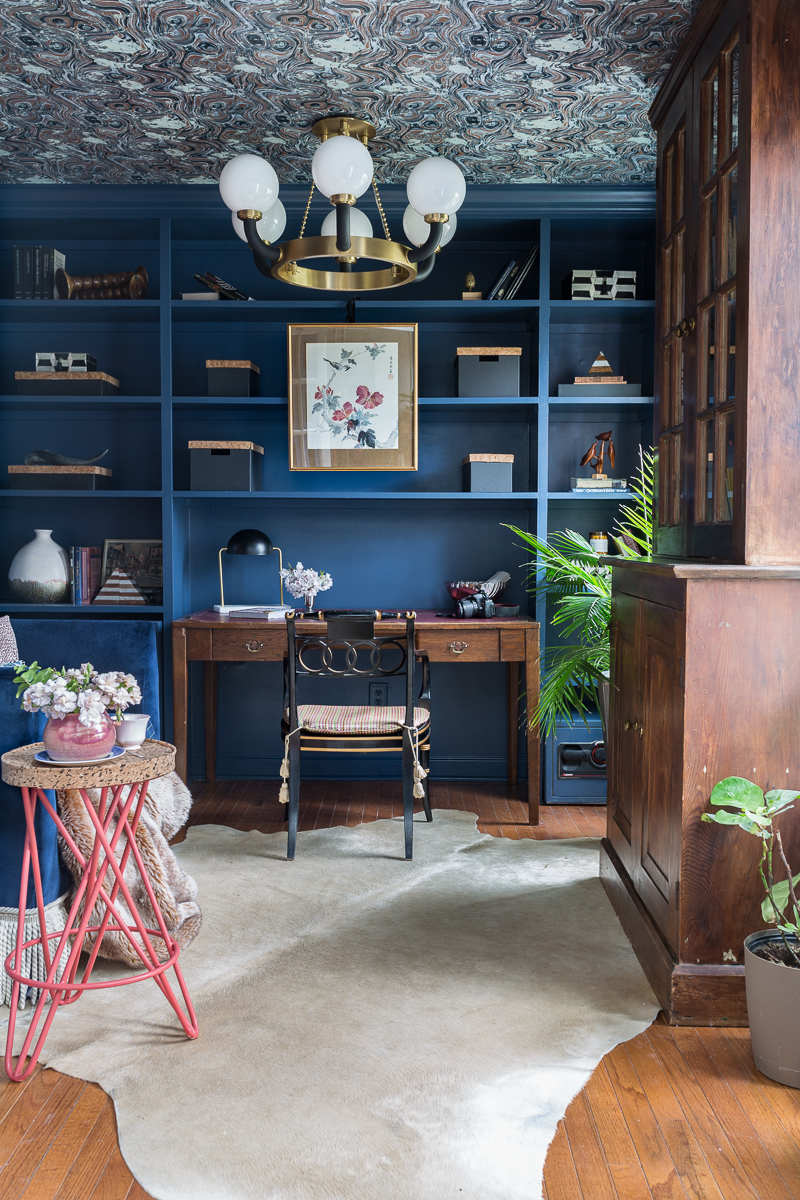 Obviously about 90% of the room is exactly the same.  It is the last 10%, however, that gives a different vibe.  Notice the chances in art, shelf styling, end table top, chair, throw blanket, and desk styling.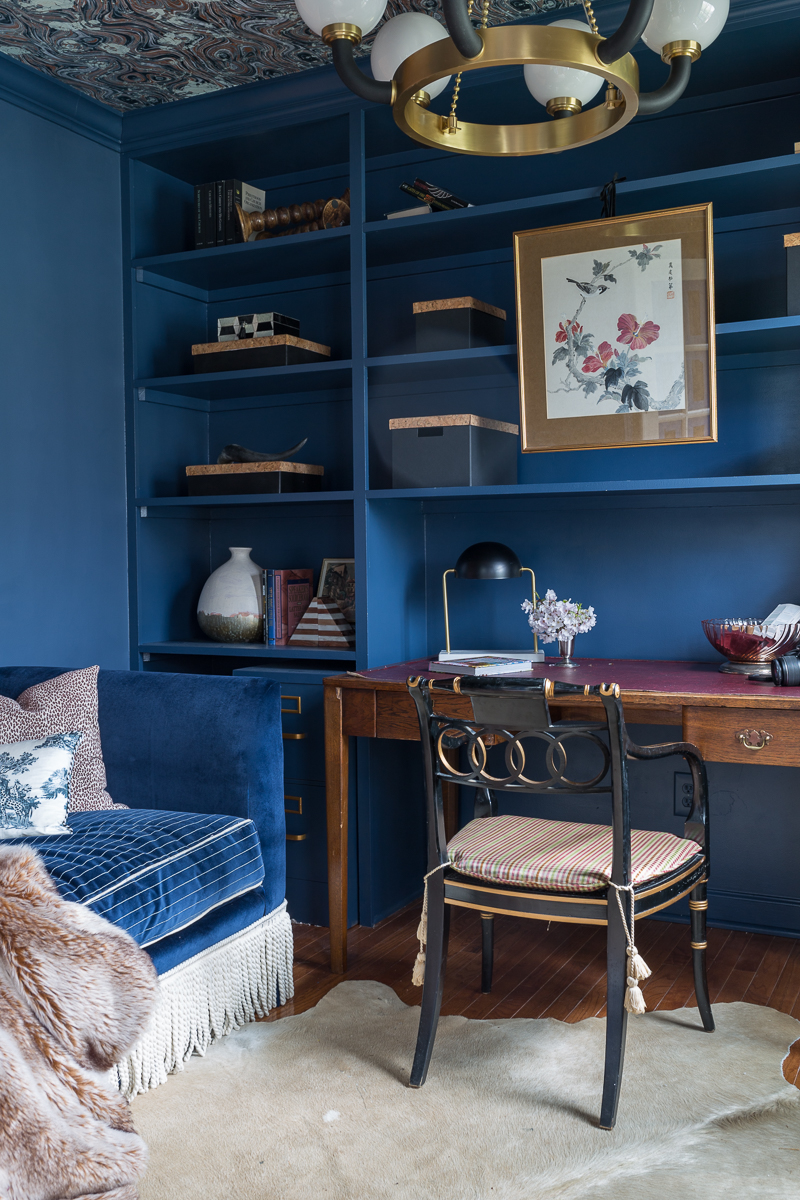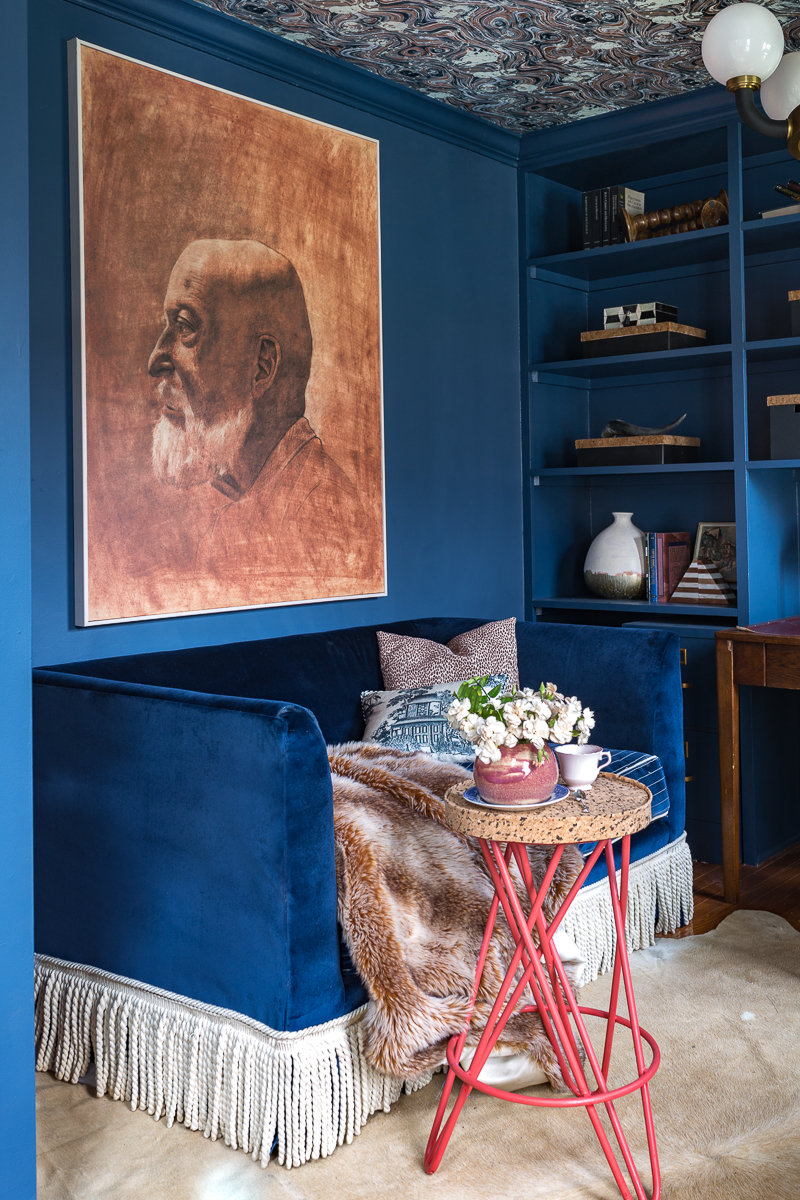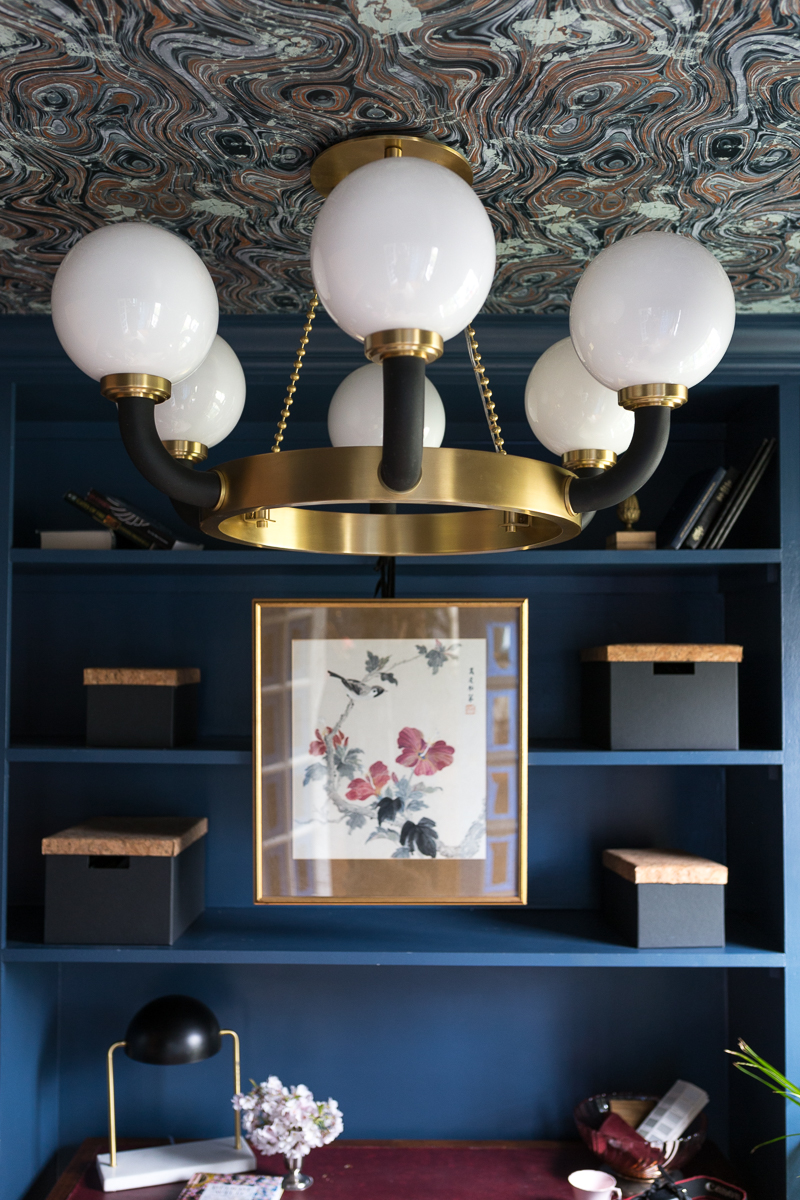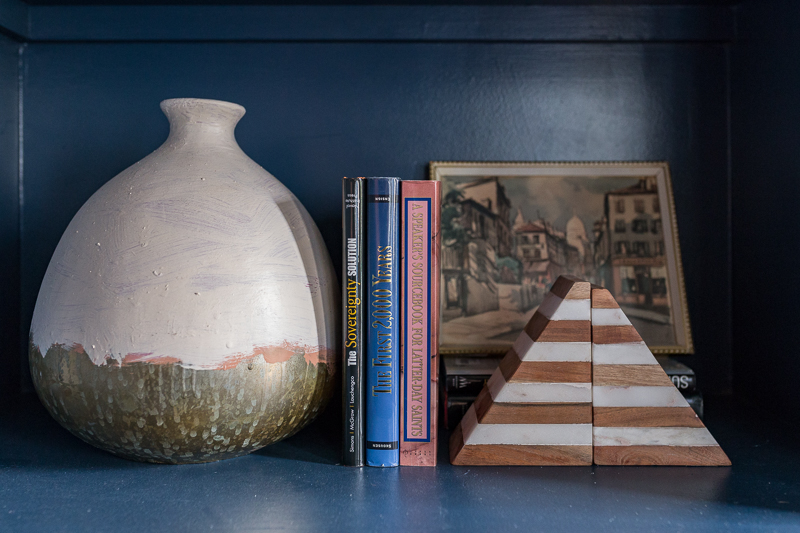 I am loving our Bloom Wild book by Bari J.  There is so much good pattern mixing Inso and tips in here.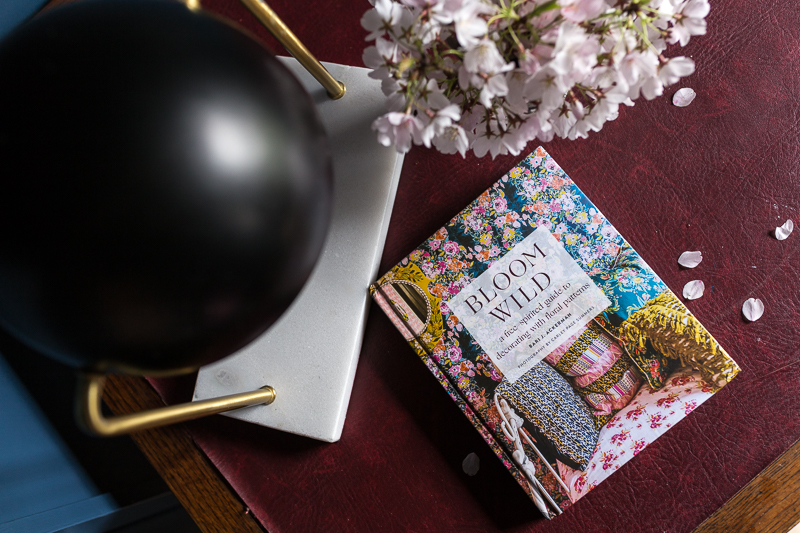 I think one thing that I like about reveal #2 is the  unepected use of a masculine  Stiffkey Blue by Farrow and Ball navy blue in a woman's office.  It balances out the other femine elements, don't you think?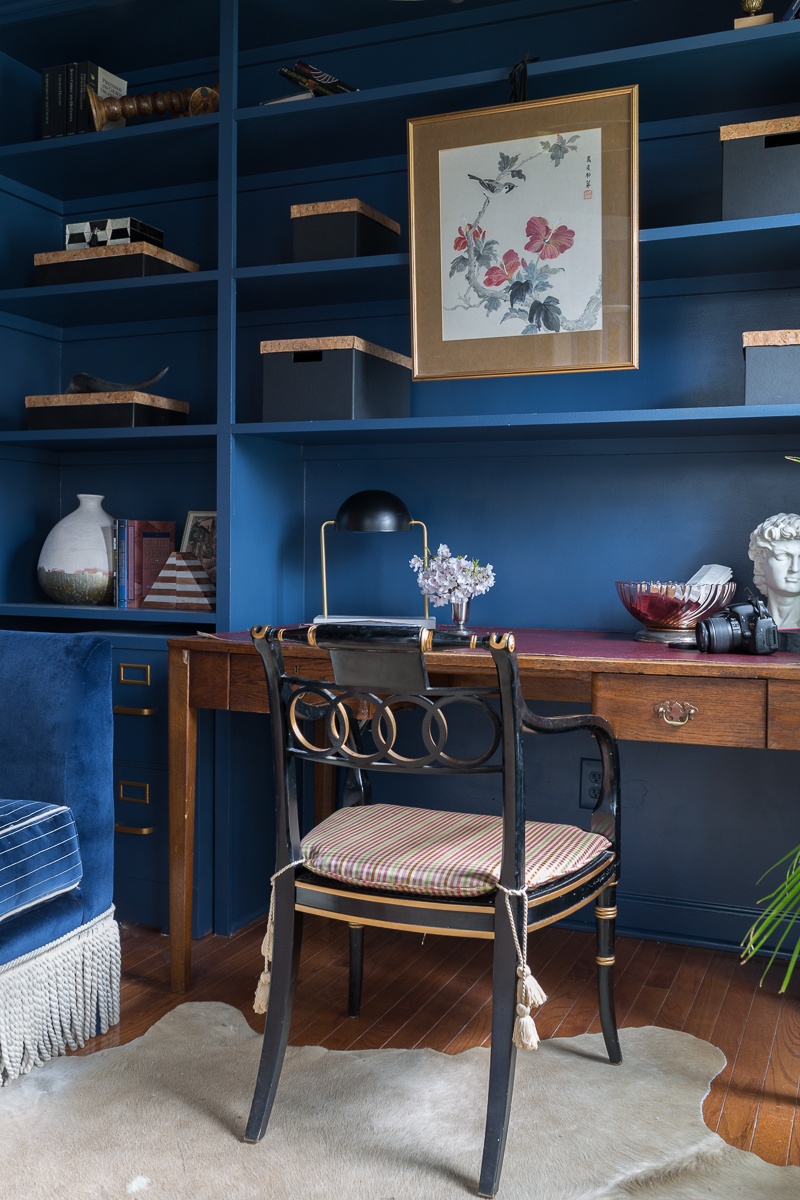 If you think that a painting project is the distraction that you need, Potomac Paint and Design Center in Northern Virginia is still open, very helpful, and they have CURB SIDE PICK-UP and they ship.  YOU DON'T NEED TO LEAVE YOUR HOME!  Isn't that the perfect excuse you've been looking for 🙂
I didn't spend any money on the  Office Reveal #2, but rather shopped my house for items.  Hopefully this inspires anyone who is on a budget and stuck at home to try a few new things.
Thanks so much for joining me!  Stay safe and healthy!