Bathroom Updates to our Colorful Bathroom
 Good news!  Bathroom updates complete in our Anthropologie inspired kids bathroom.  COVID, that wicked beast, may have disrupted supply lines throughout the world, but it can't keep us down forever. I'm excited to show you the changes.
Note: The bathroom updates discussed here were sponsored, but the opinions are 100% my own.
Bathroom Before Updates…any updates
Alright, let's take a quick stroll back through memory lane as we remember the space BEFORE the  bathroom updates.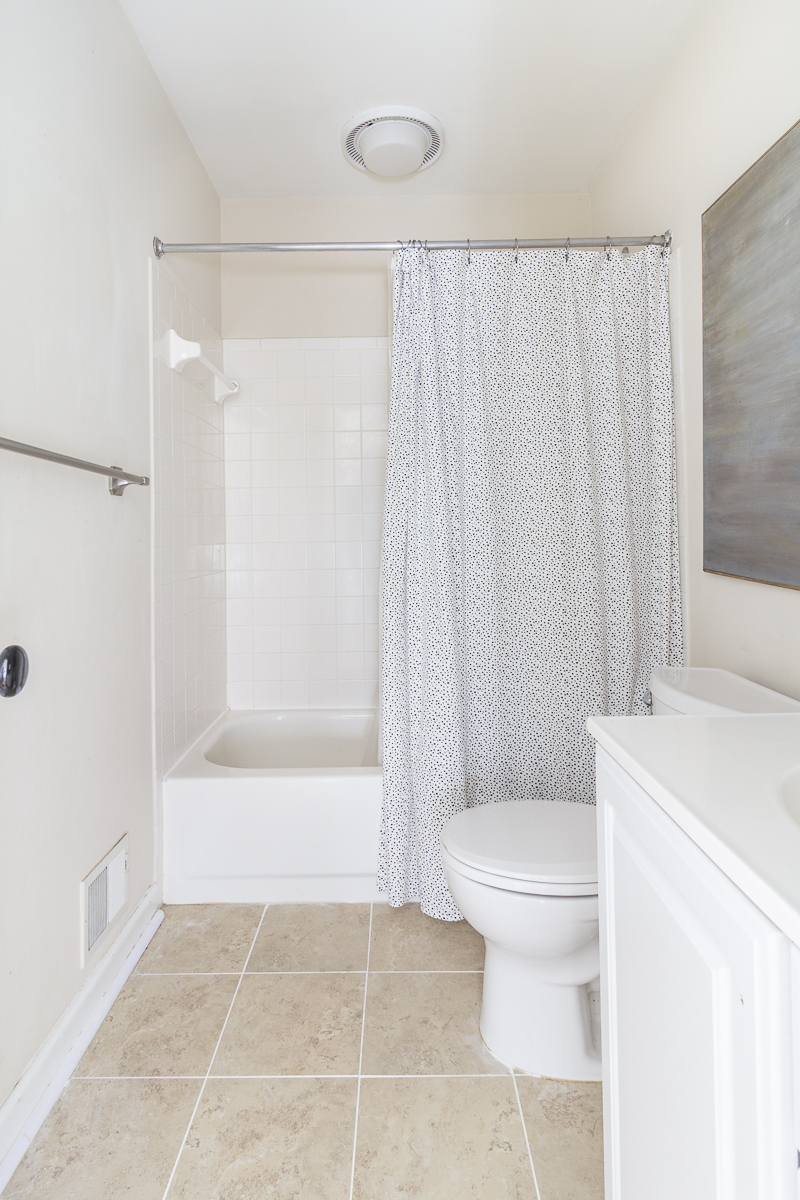 I swear I'm not punking you when I tell you that this is the current situation. LOL.  Let me show you how new towels, art, towel holder and TP holder have made this space even more special.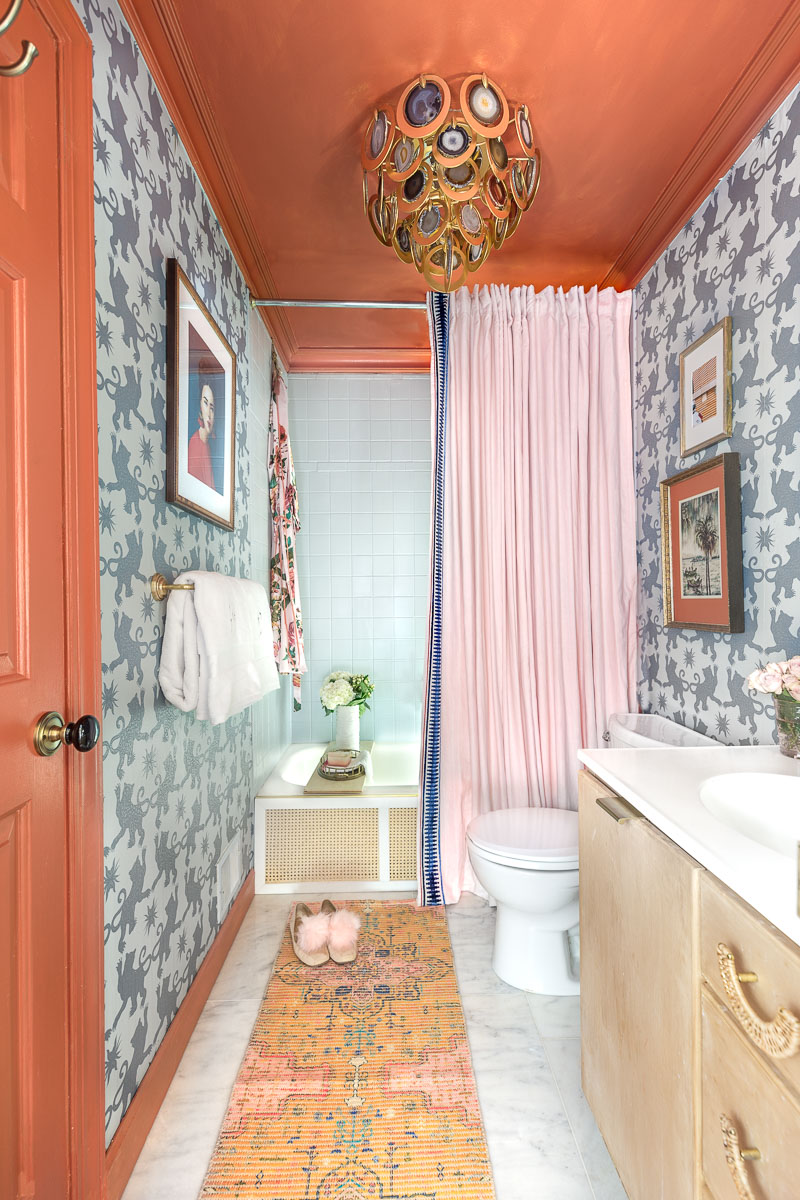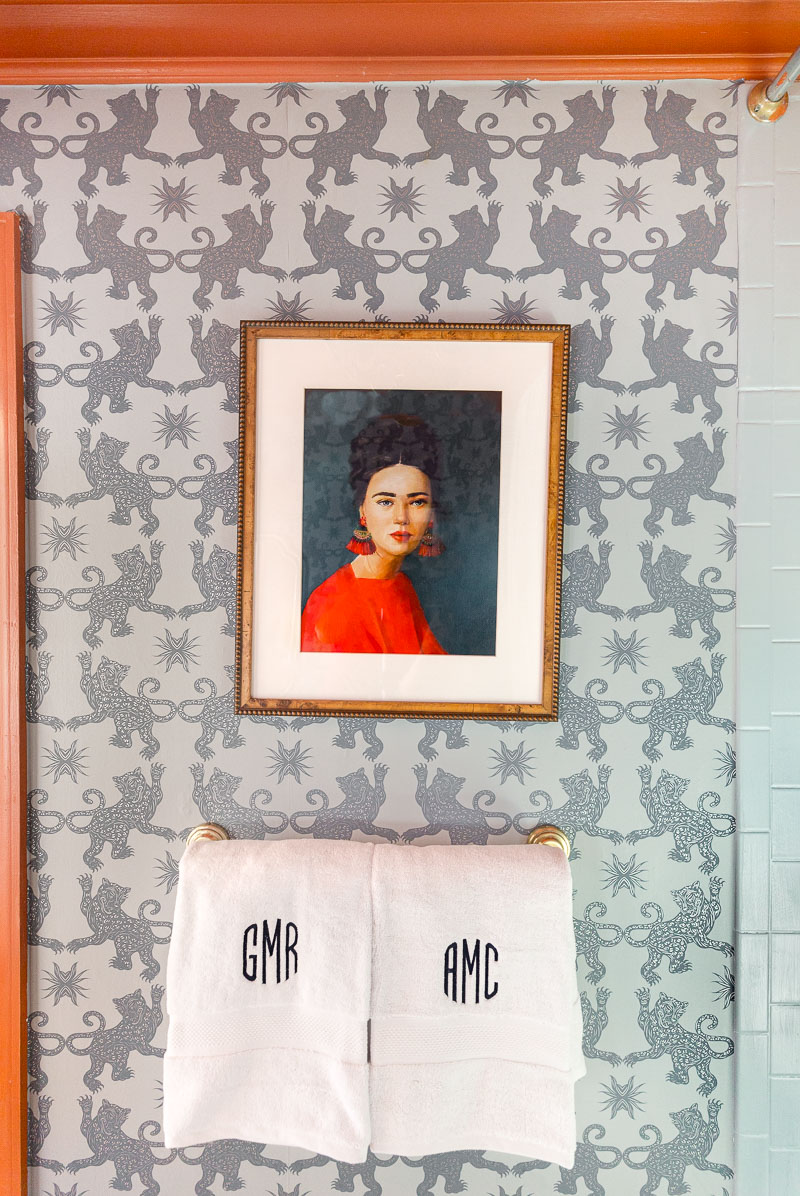 Perhaps it is because we have lived a few years in the South, but I'm a sucker for a good Monogrammed Plush Towels.  My go-to for all things monogrammed is Crane and Canopy. I have loved their sheets on our bed and on our teenager's as well.  I have found their products to be great quality and always think that a monogrammed set of sheets or towels would be a lovely gift for someone I really love.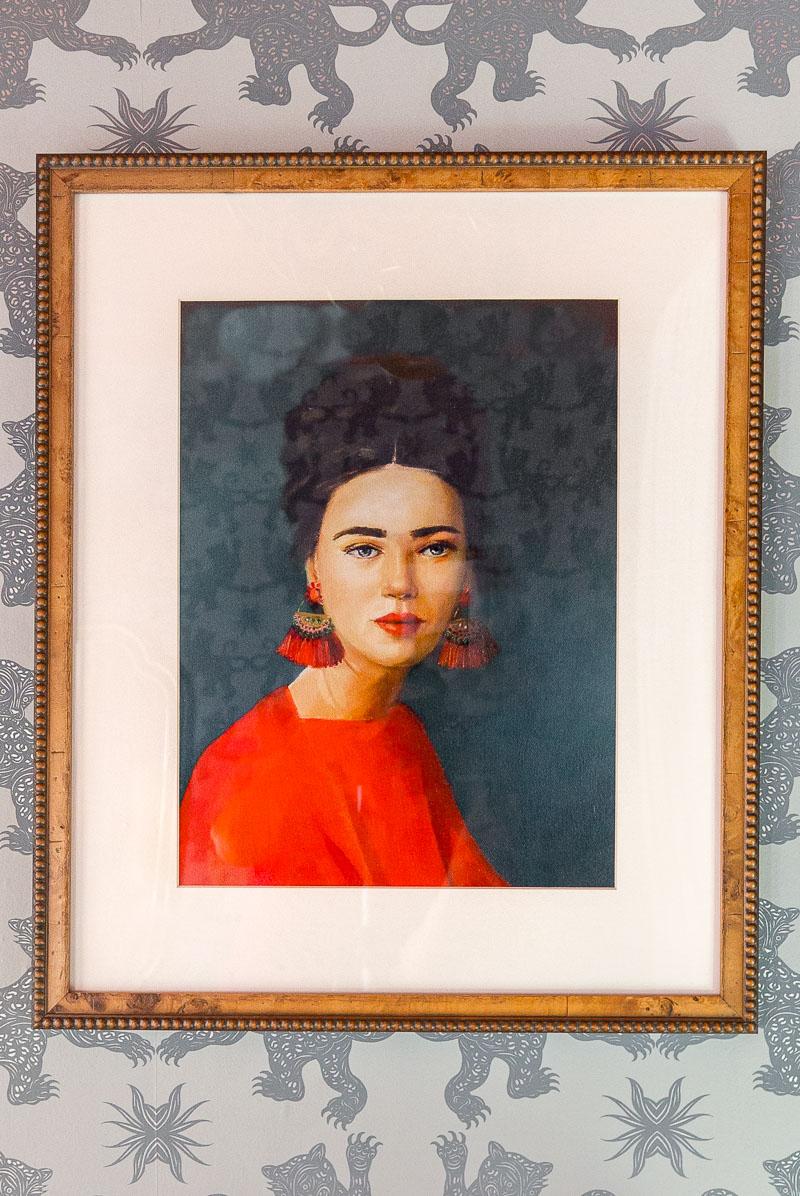 This lovely lady is a very important design element in the space, and now that she is in her rightful place the bathroom updates feels complete.  Though the title of the piece is Florida by Janet Hill, I feel like the kids might end up giving her a name of their chosing…like every other portrait and statue in our home.  I'll keep you posted.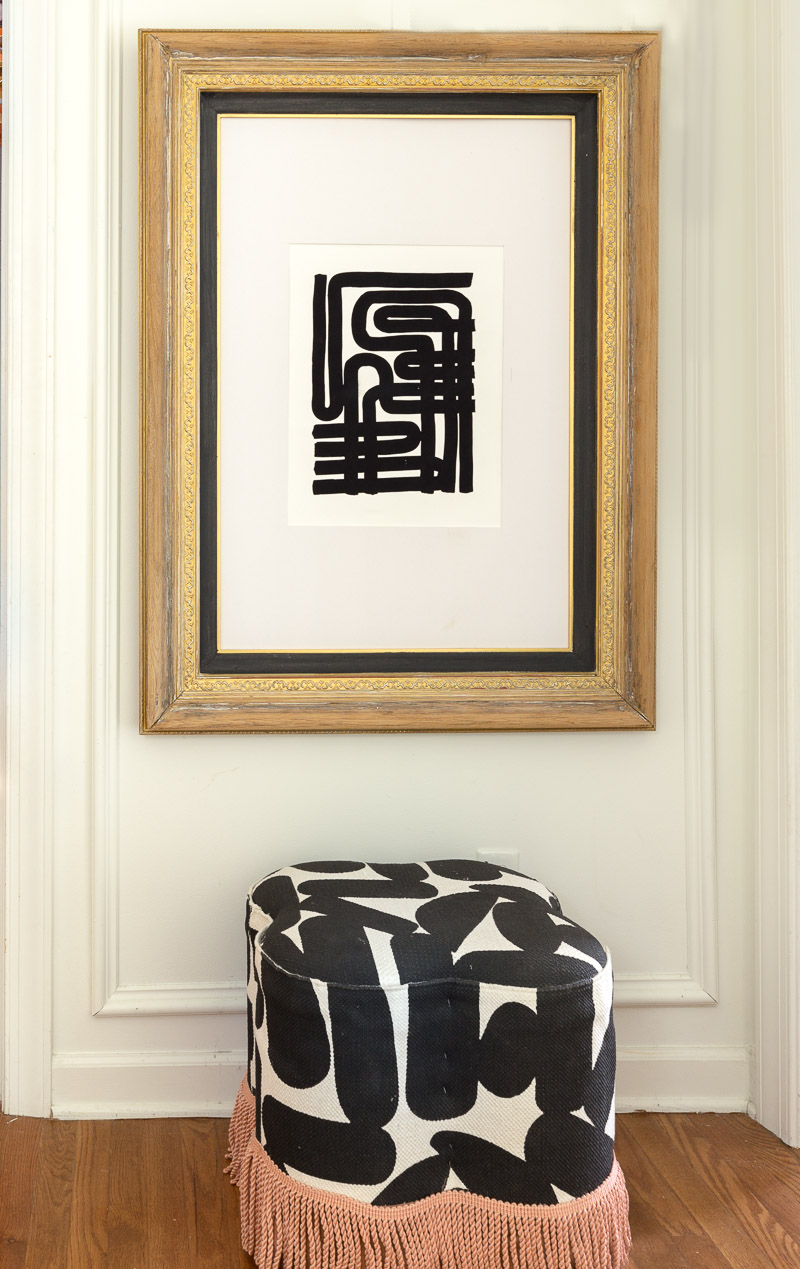 I also added art to this big wall just outside the bathroom. I have had this large frame for three years and two moves, but I knew that the right piece would make it sing.  I landed on Maze by Kate Roebuck because I like the unexpected juxtiposition of the modern art with the traditional frame.
Artfully Walls was great to work with on this project. They collaborate with a large number of artists to bring us a huge selection of prints.  These pieces can be purchased with or without custom framing.
Bathroom Updates: Hardware
A toilet paper holder seems like a silly thing to get excited about…that is until you see this  Anthropologie– Sylvie Toilet Paper Holder.  I love the details and the mix of silver and antique brass.  To celebrate I tried out granny pick toilet paper for the first (and last) time :).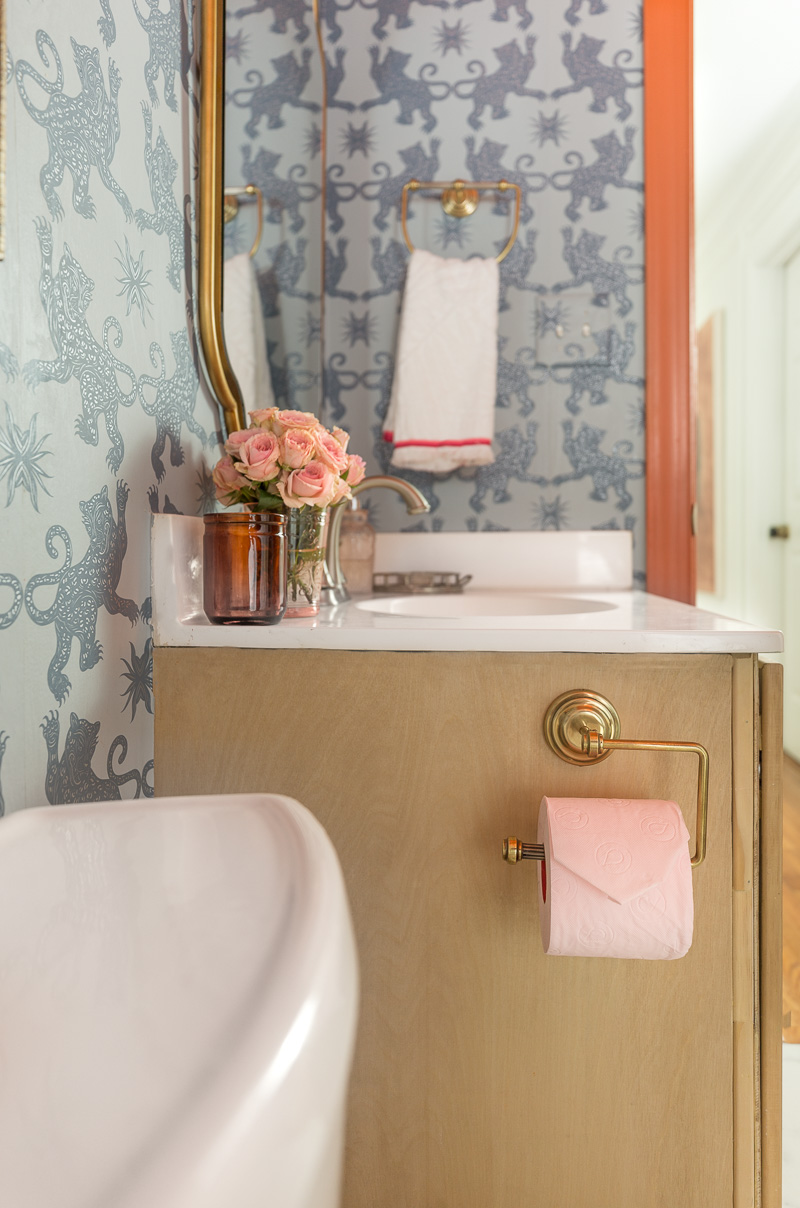 To coordinate with the other elements in the space I got this Sylvie hand towel holder as well. I love how this piece shows off the fluting detail of the Sylvie collection.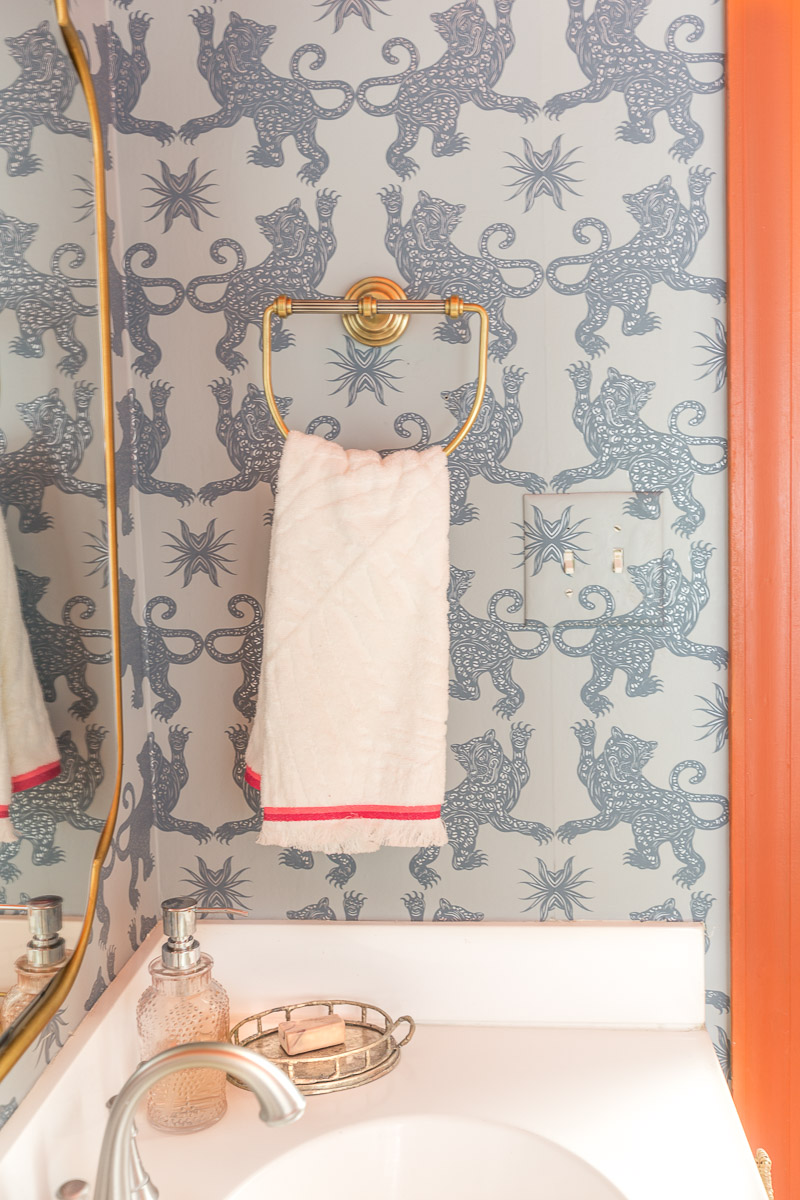 We are excited to update the space with this cute new washable runner from Anthropologie– Harmony Bath Mat.  It will help protect the new marlble floors and hopefully means less grout cleaning for me long term :).  I love the colors of the rug, and if you follow me on Instagram you might find it staged in a few pics over the next little while.  I have had too much fun playing around with it!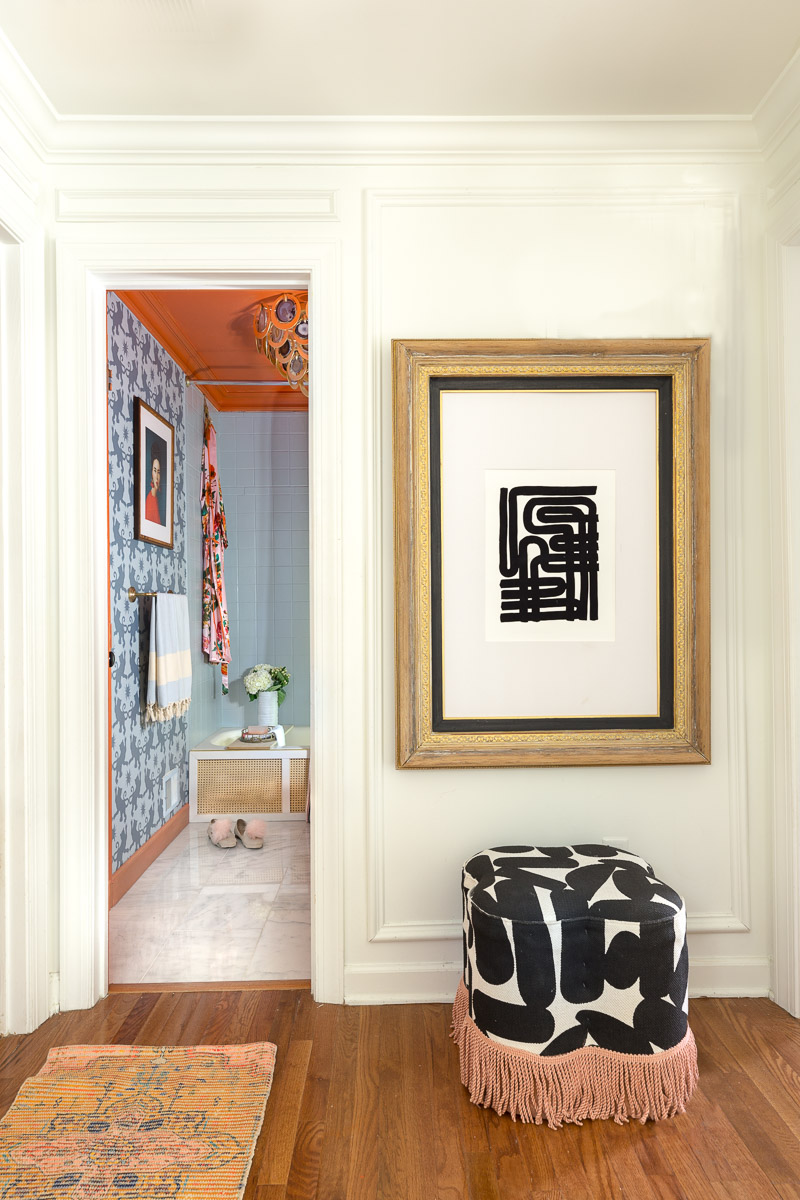 For all other detail shots and reviews you can reference the BIG REVEAL of this room, but here are a few teasers.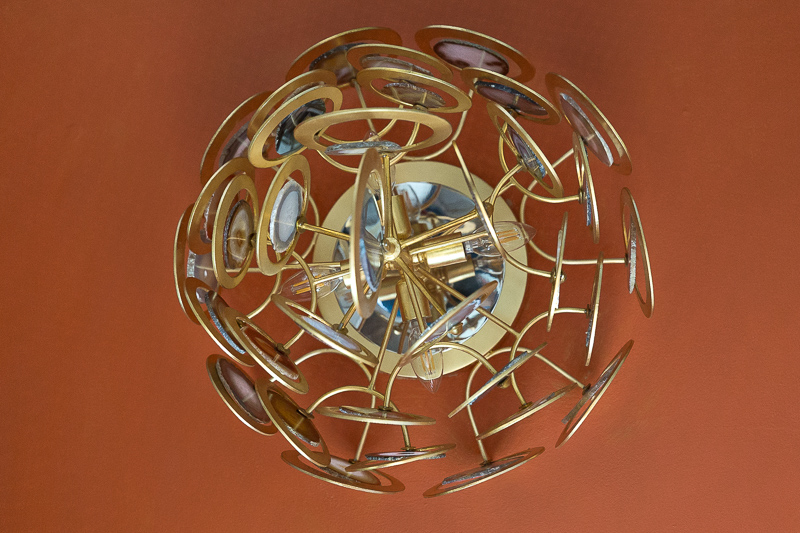 Hands down, the most rock star thing about this room is the Rockstar Flush Mount by Corbett Lighting.  The glam vintage styling of 36 agates into a  gold leaf light fixture… I mean….how epic is that?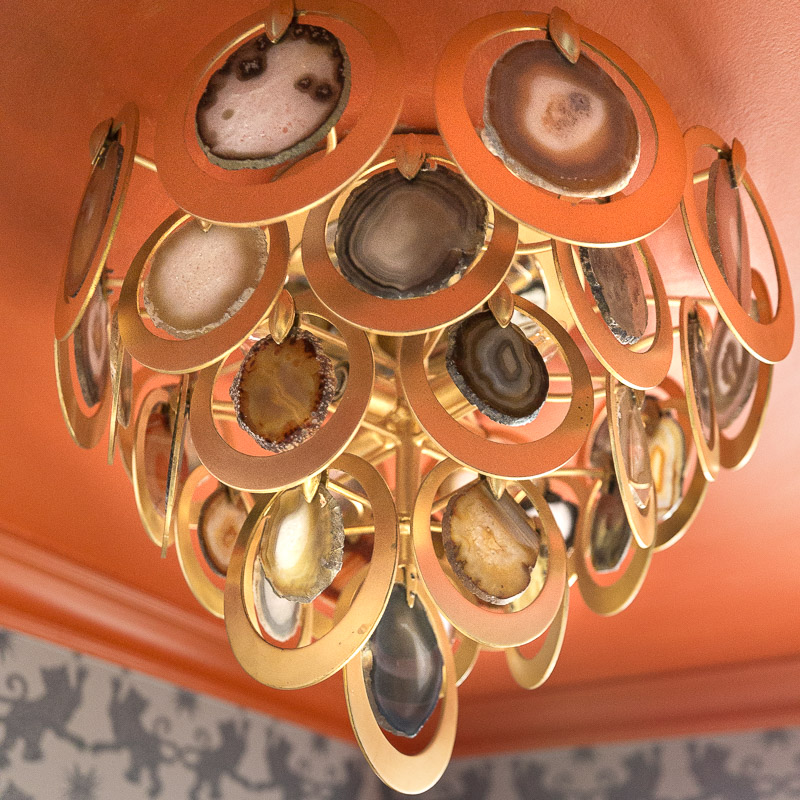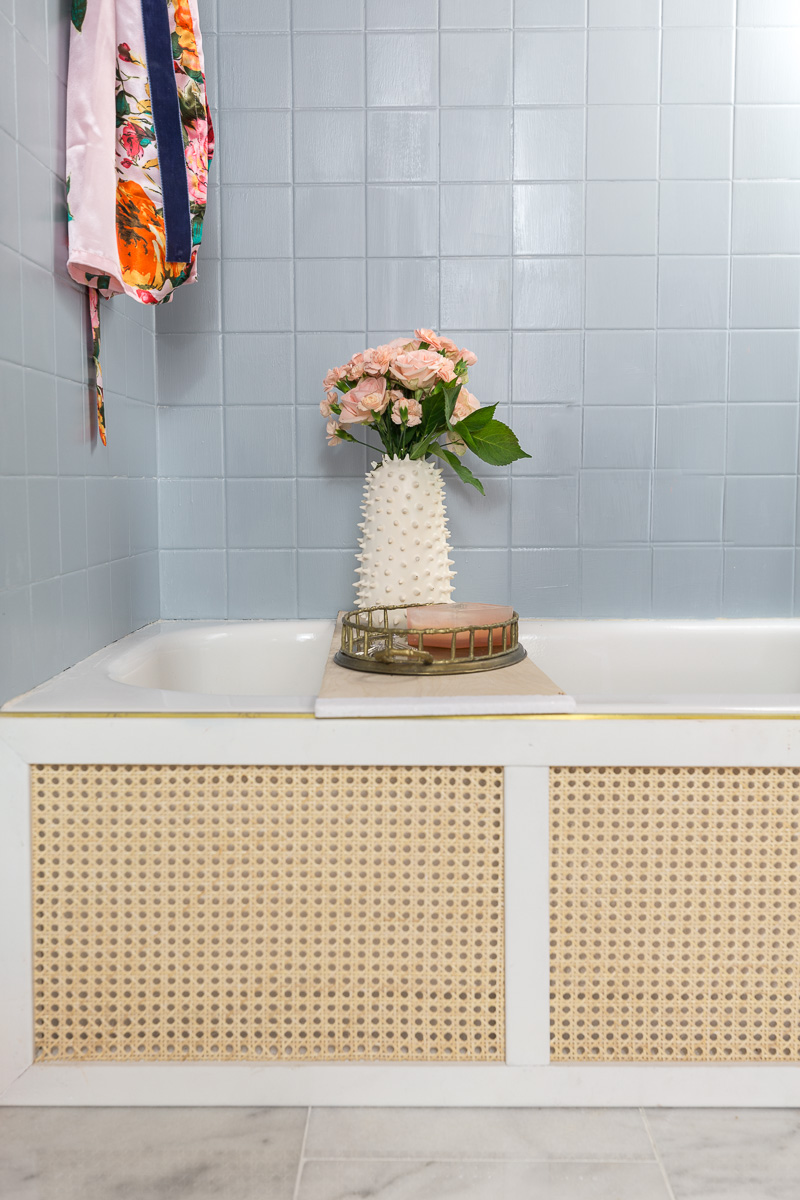 I found a product that works great for painting shower tile, but you will want to read this tutorial first.
All of the products mentioned are sponsored or discounted but the opinions are 100% my own.
Vintage Bathroom Refresh Sources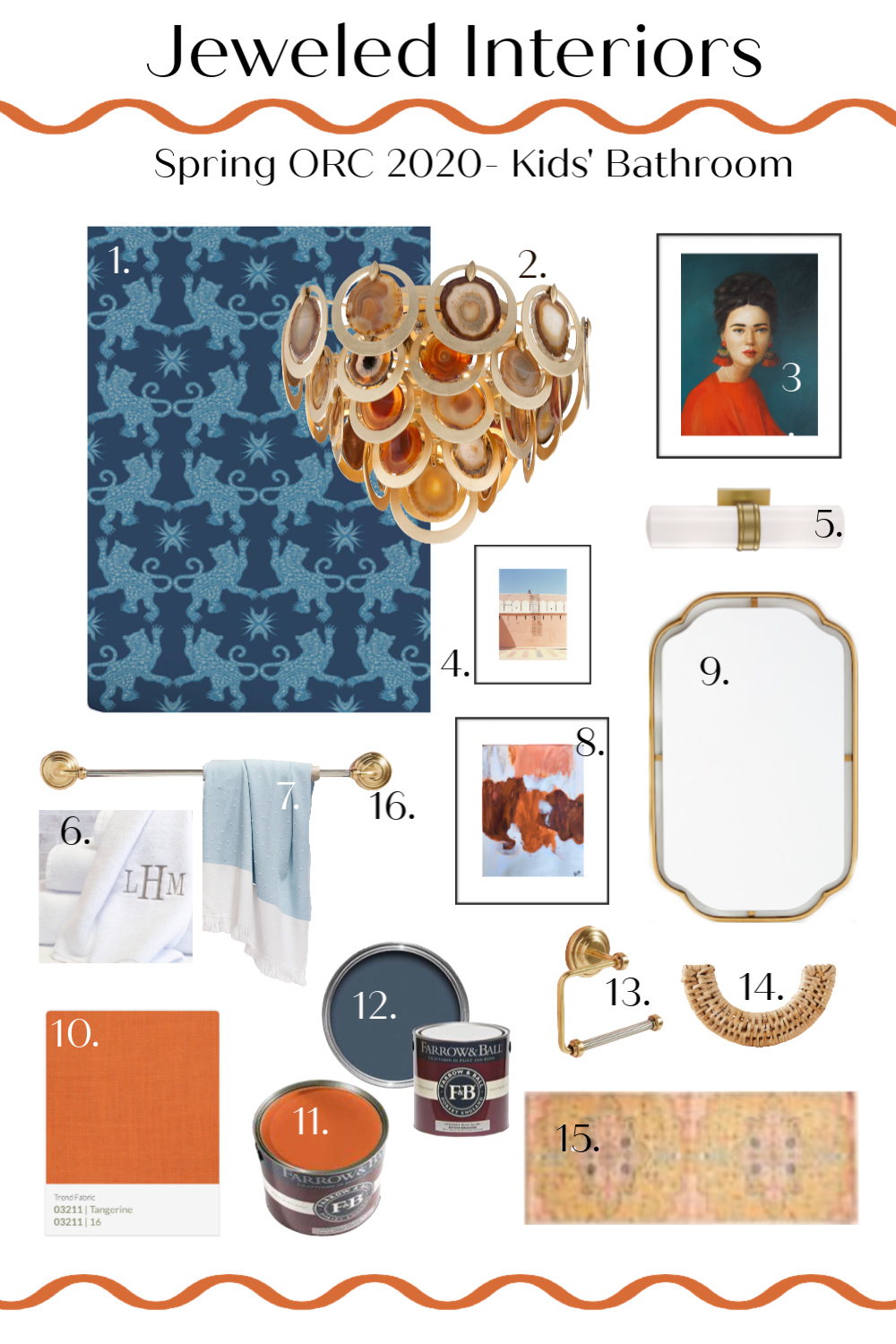 A Huge Thanks to my Fabulous Sponsors