Thanks so much to Camilla from Effortless Style blog for organizing this fun "National Sleep Day" bedroom blog hop.  Make sure you check out her bedroom and all of the others at the end of this post 🙂 
This itty bitty space went from a boring guest room to a fun teenage girl bedroom. While not technically a bedroom at all (no windows) we have added a closet, new lighting, bed, moulding, and some paint to turn this tiny little room into a dream space for our  teenage daughter.
Did you miss the rest of her basement hang out make over?  Reveal 1 | Reveal 2
This old bed was one of our first purchases as a married couple.  The funny thing is that I feel like almost ALL of our friends married at the same time owned the exact same mahogany sleigh bed.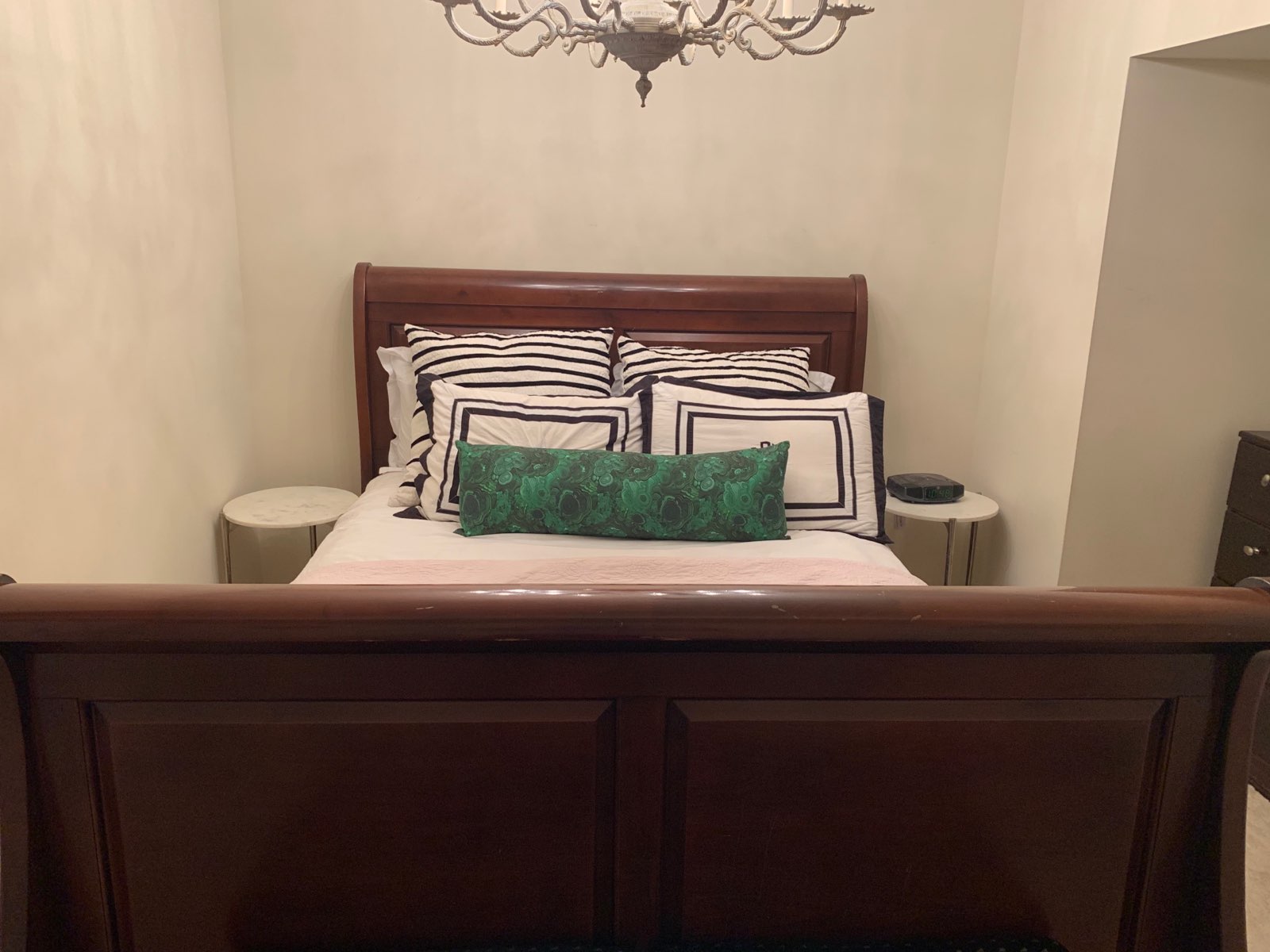 Beige walls plus white trim equals anything but inviting.  We could do better.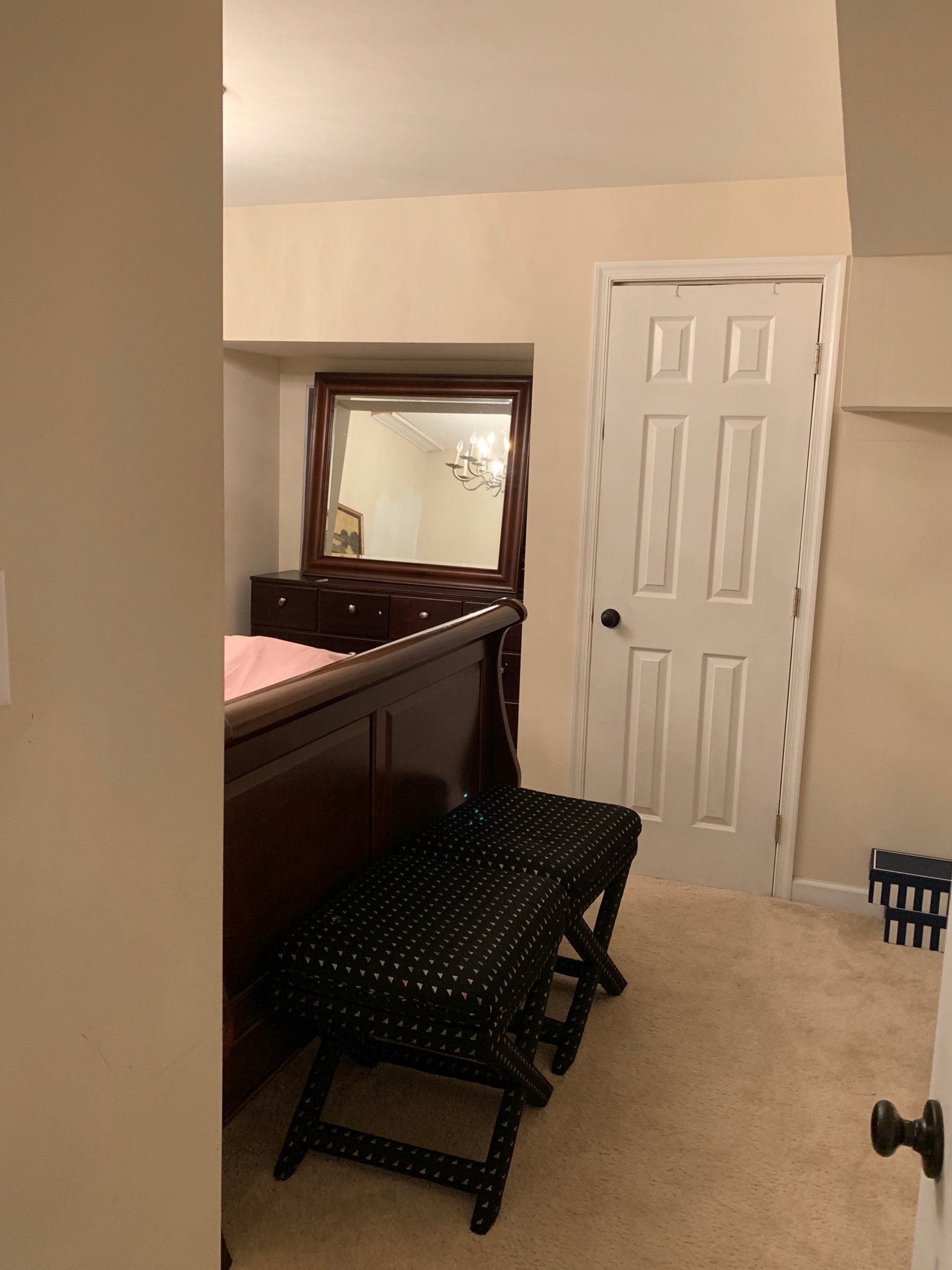 See that wall on the left?  Our contractor, Richard, knocked that down and built out a closet with built-in storage.  This has proven to be a much better use of space in the teenage girl bedroom.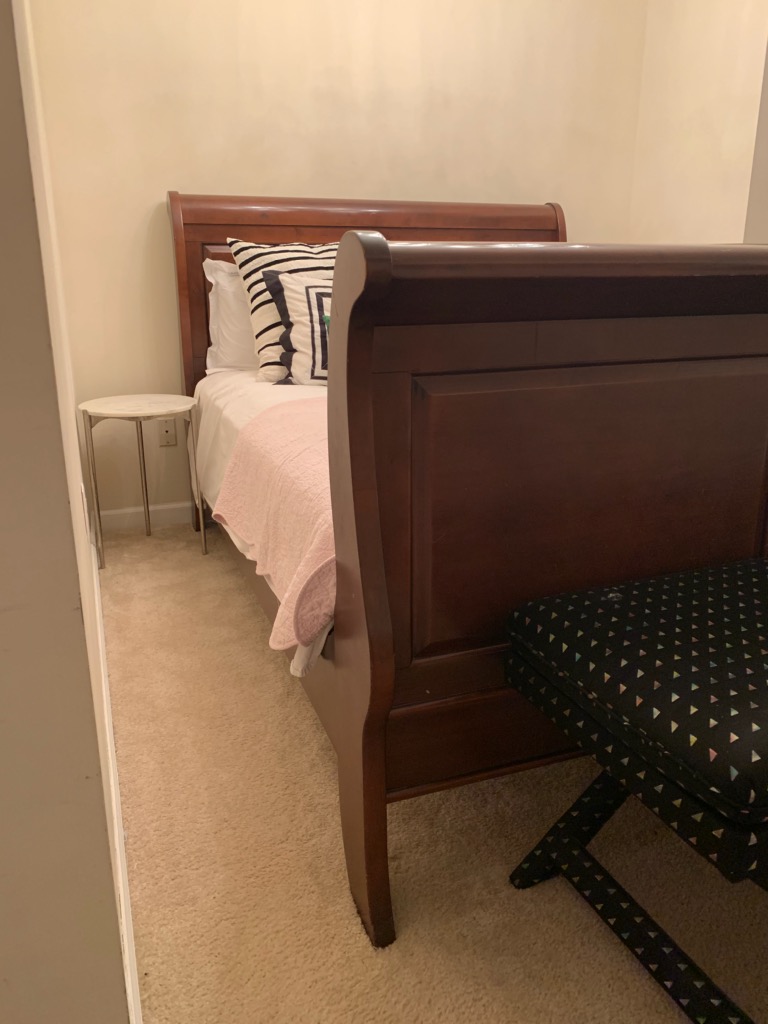 Wow!  Look…everything in the space was the same dark wood tone ?…and completely void of any personality.  While I don't always subscribe to painting furniture, this dresser had been refinished…poorly.  A coat of paint could only help.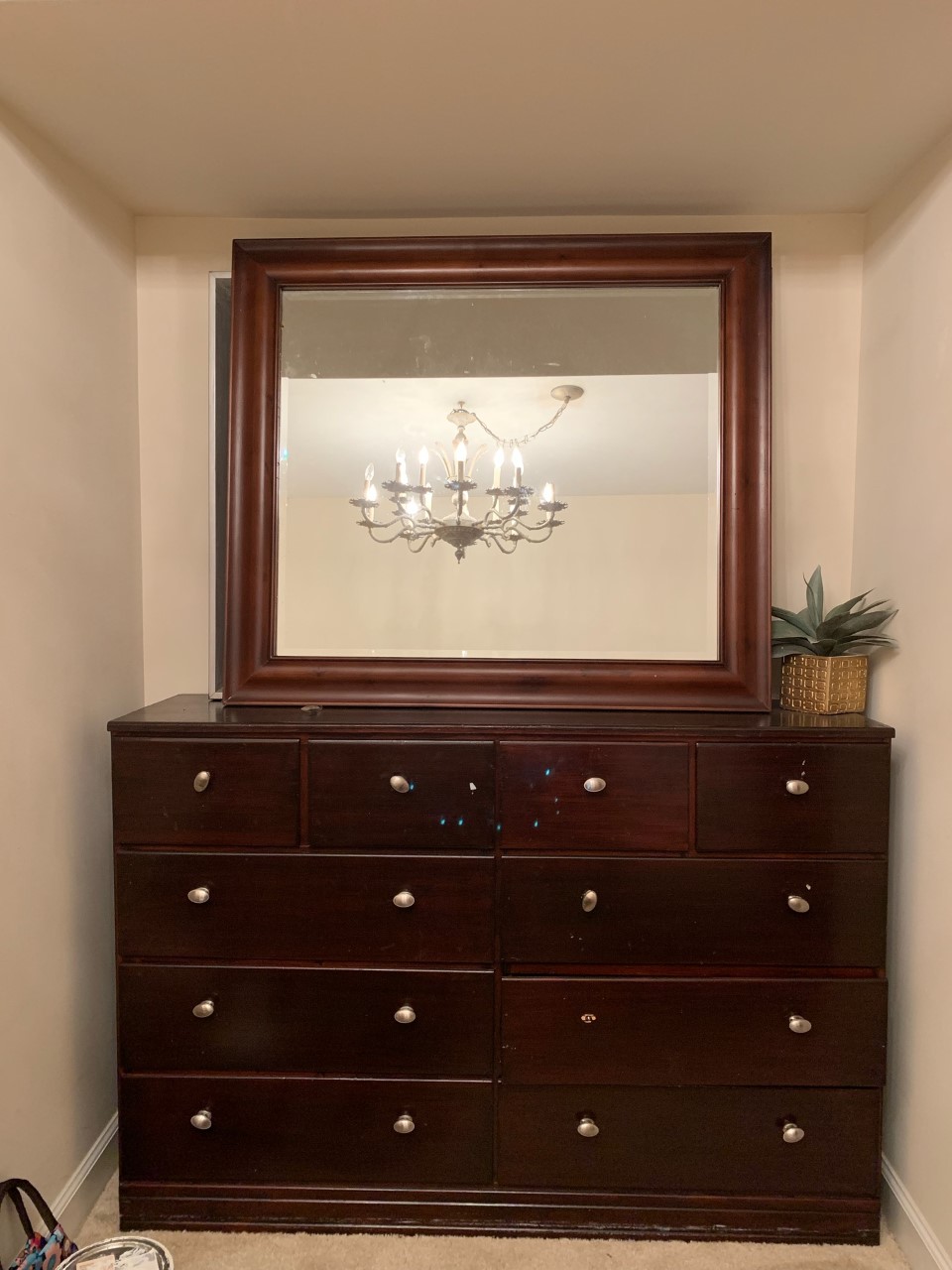 See the chandelier in the reflection?  Part of me still liked it, but my daughter wanted something fresh and light (visually) for her teenage girl bedroom.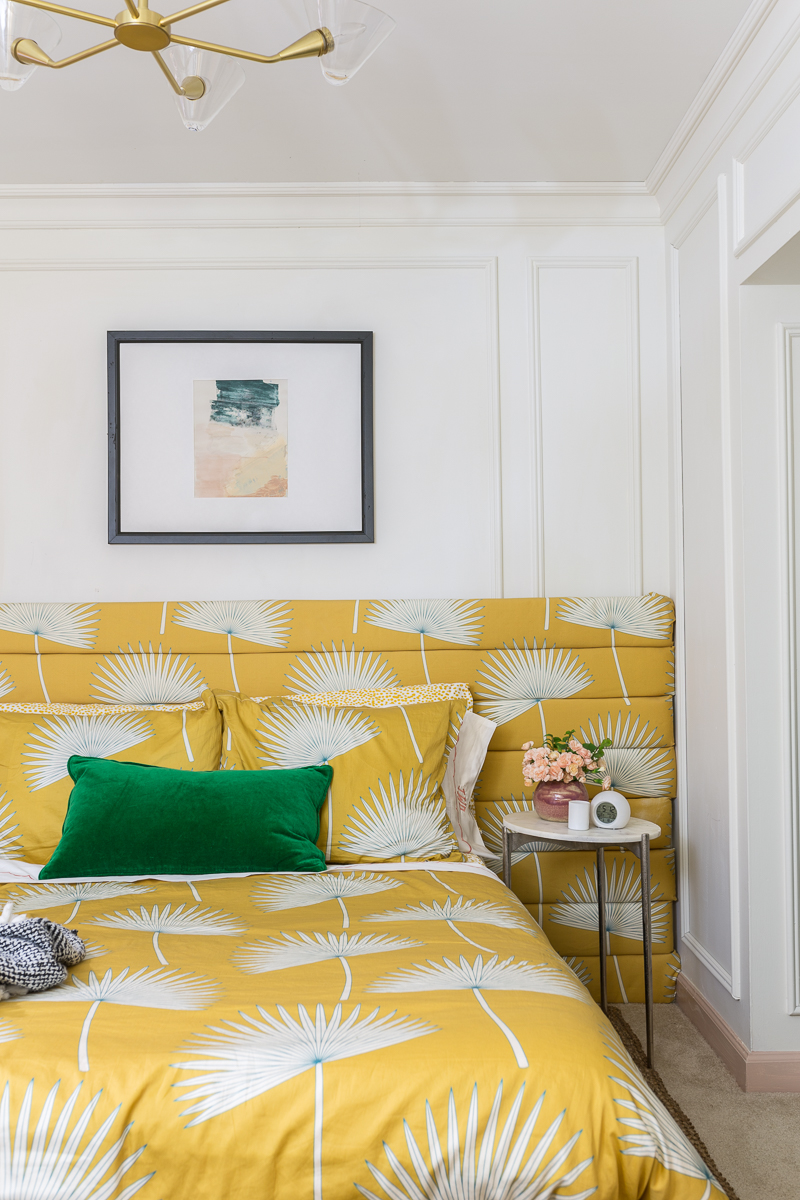 That's better!  Am I right?  Color, personality, fresh paint, new moulding, pretty lighting, and monogrammed sheets…YES PLEASE!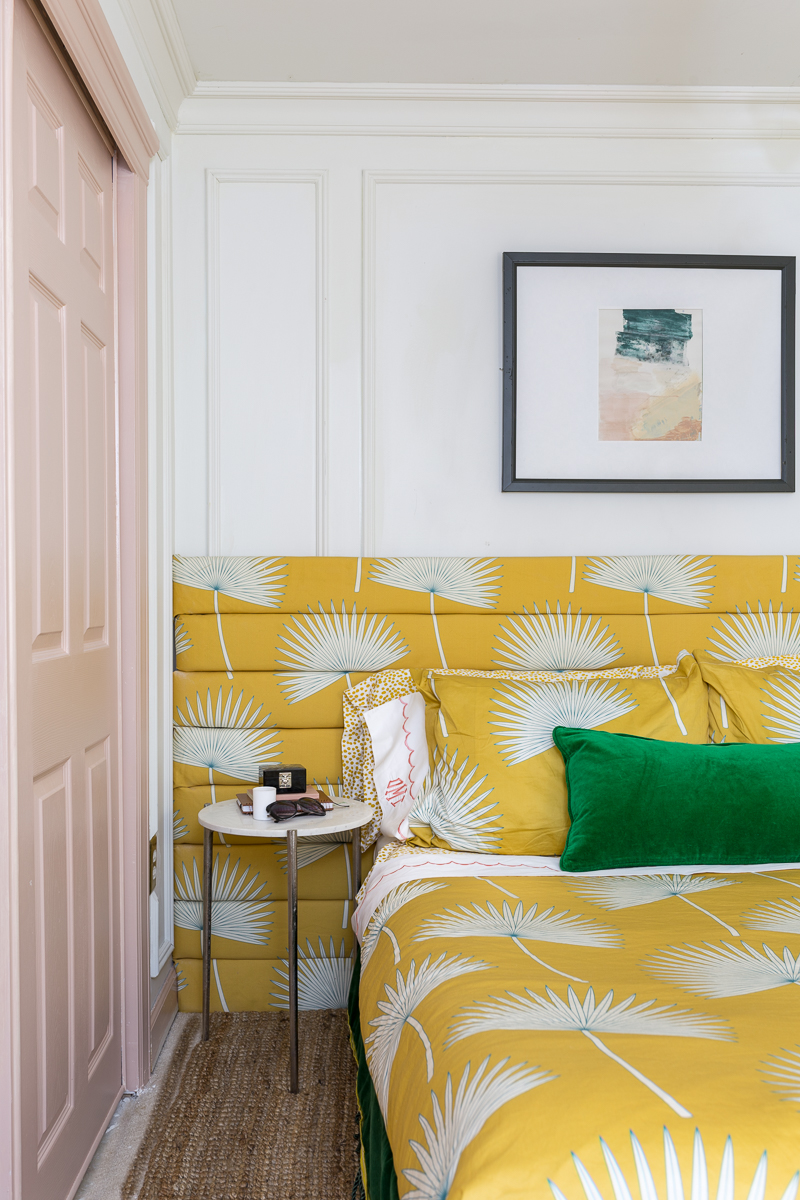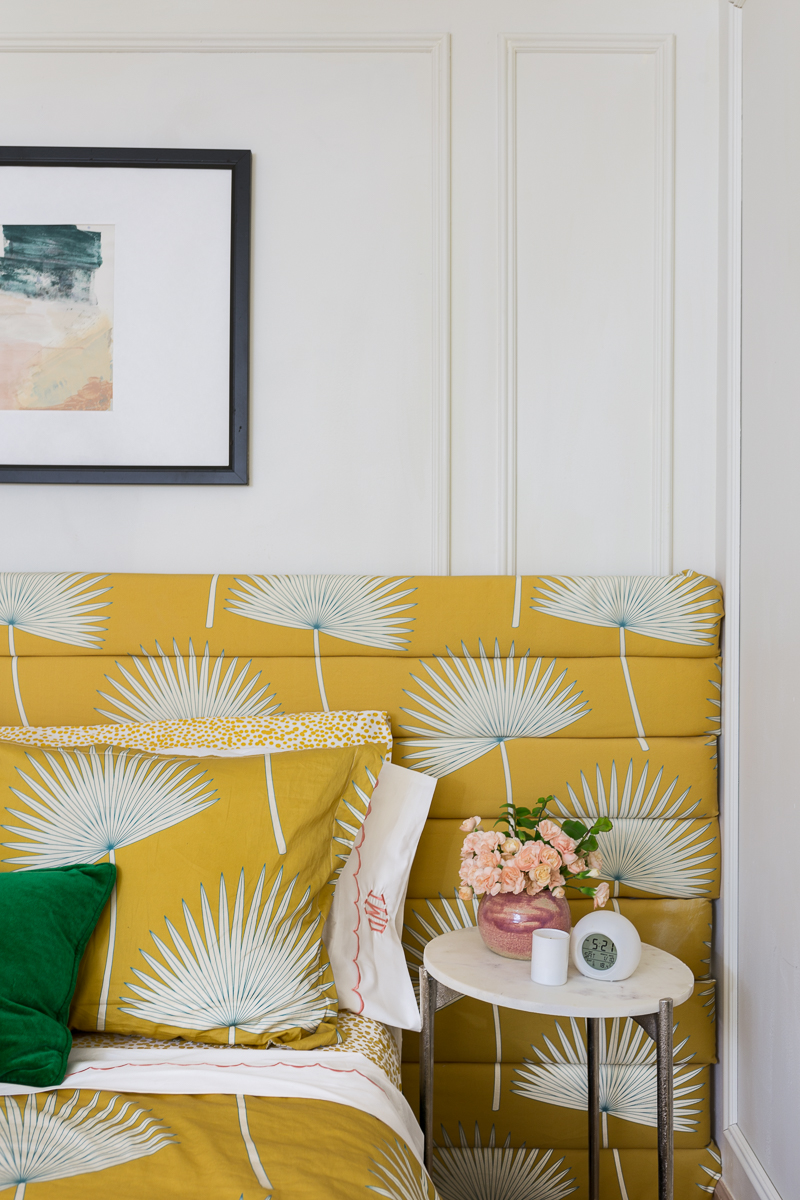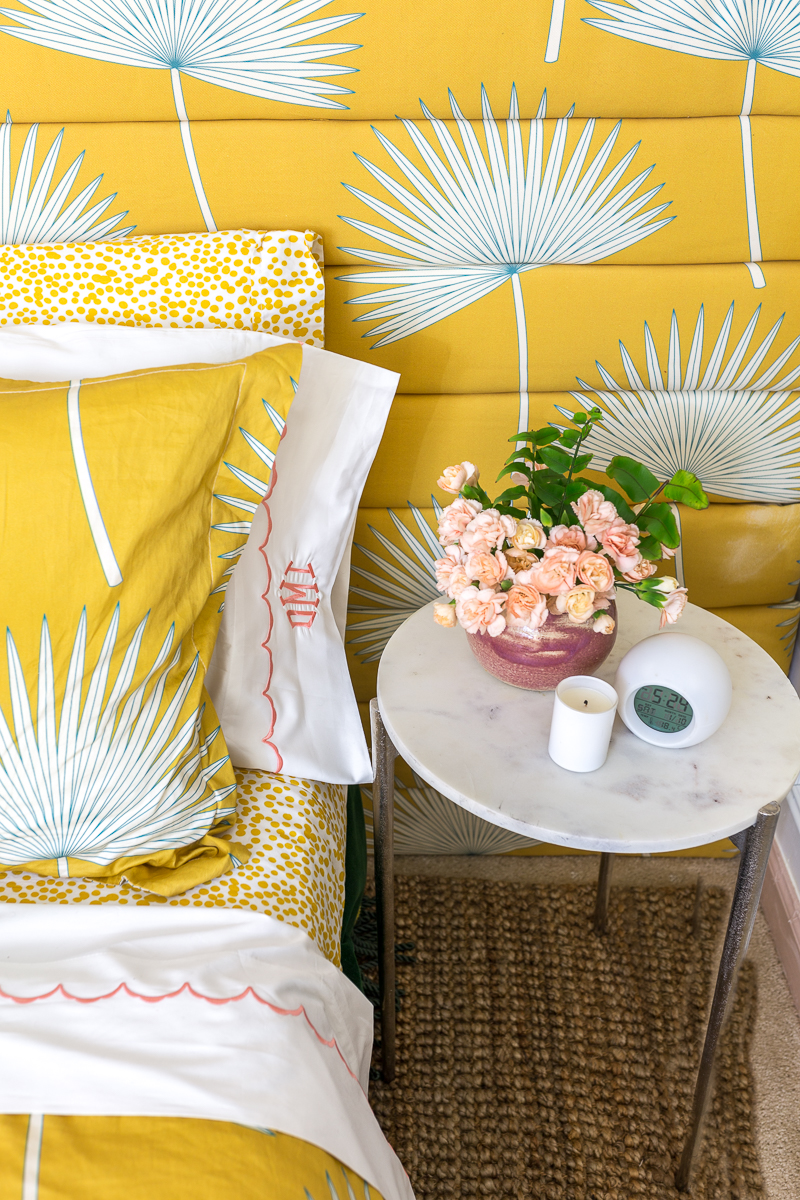 When designing rooms for my kids I have learned it works best if I give them a selection of pre-approved options.  In this case the Isabella chandelier by Mitzi was at the top of my list.  I was secretly very happy that this is the one she picked.  The scale is great, and the light and airy vibe, the Isabella chandelier doesn't overwhelm the world's smallest bedroom.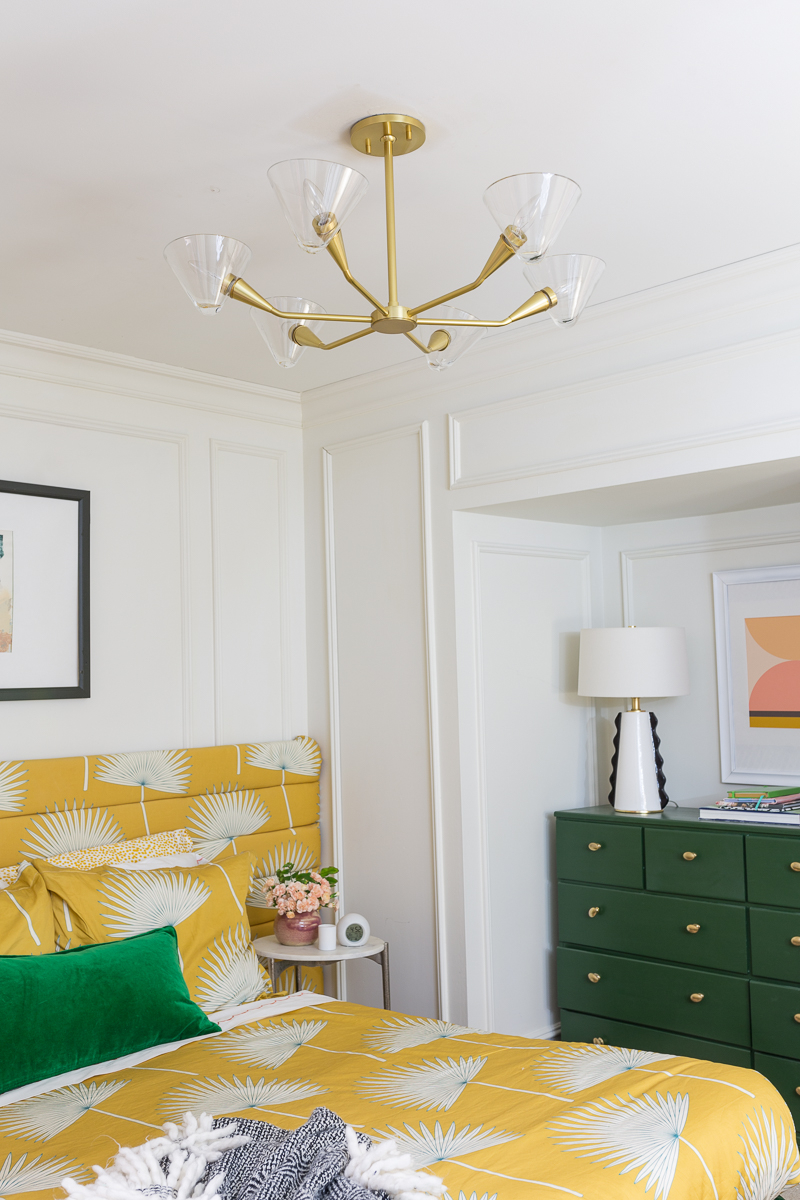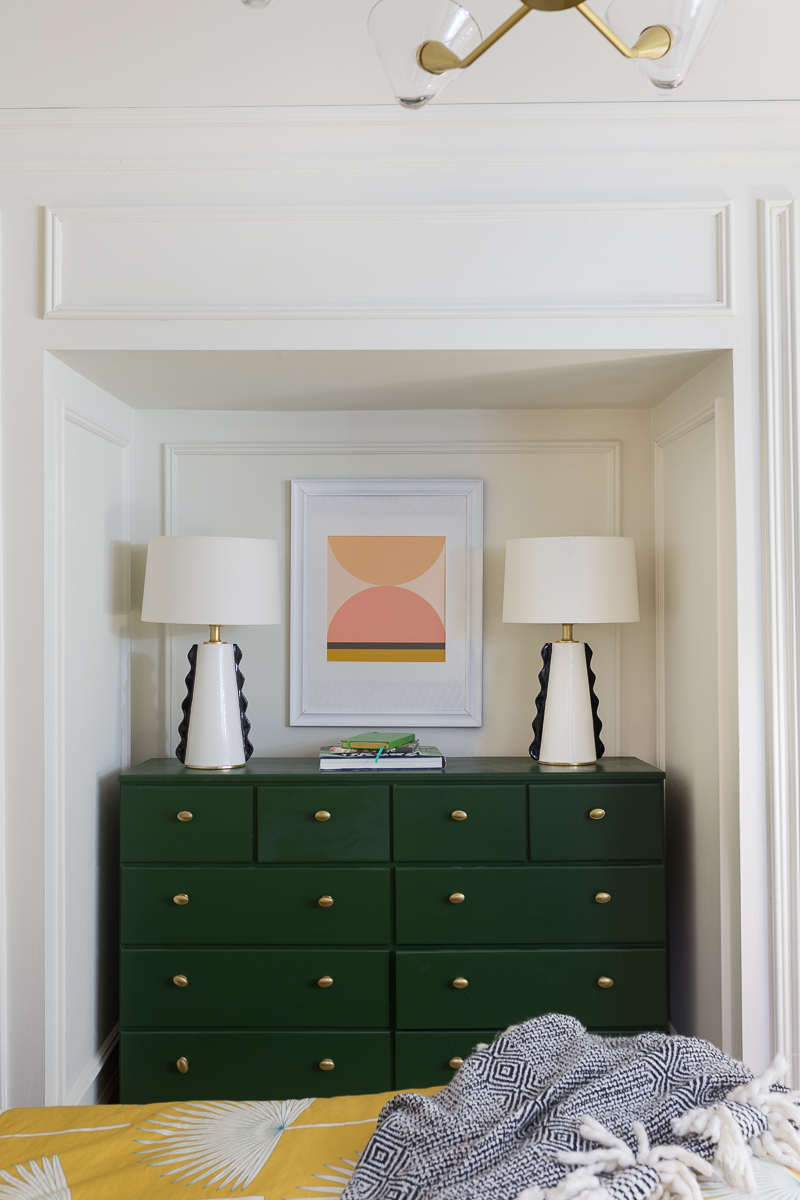 I painted the dresser Chard Green by Behr.  This is actually the same color I used in our half bath.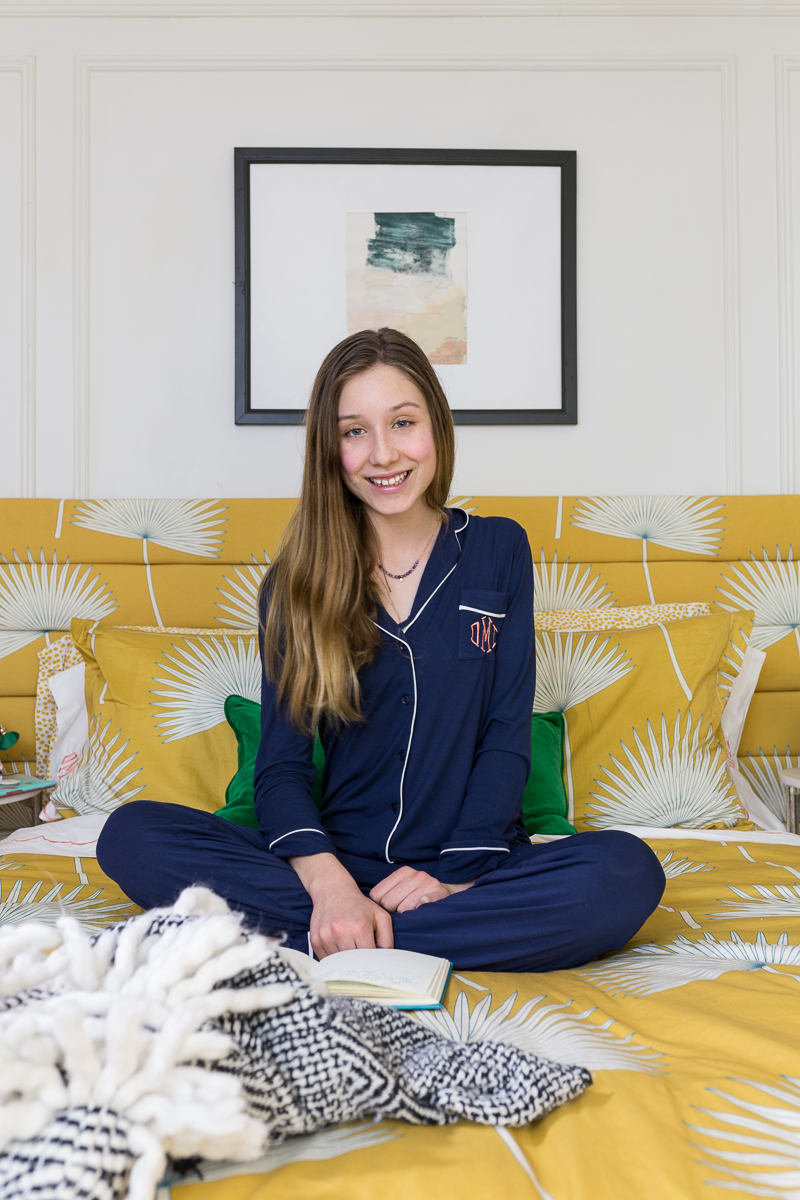 They come in a variety of colors.  I picked out a gray set for myself at Christmas and my daugther is loving the navy/coral combo.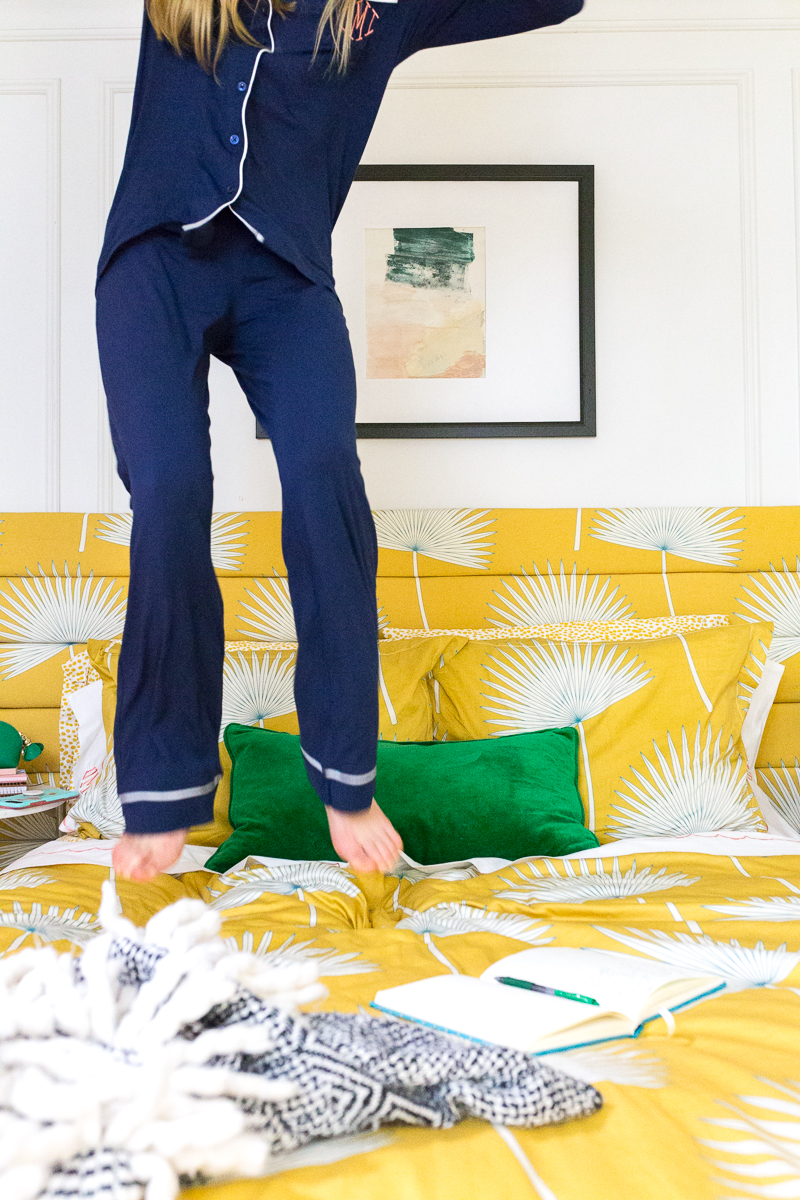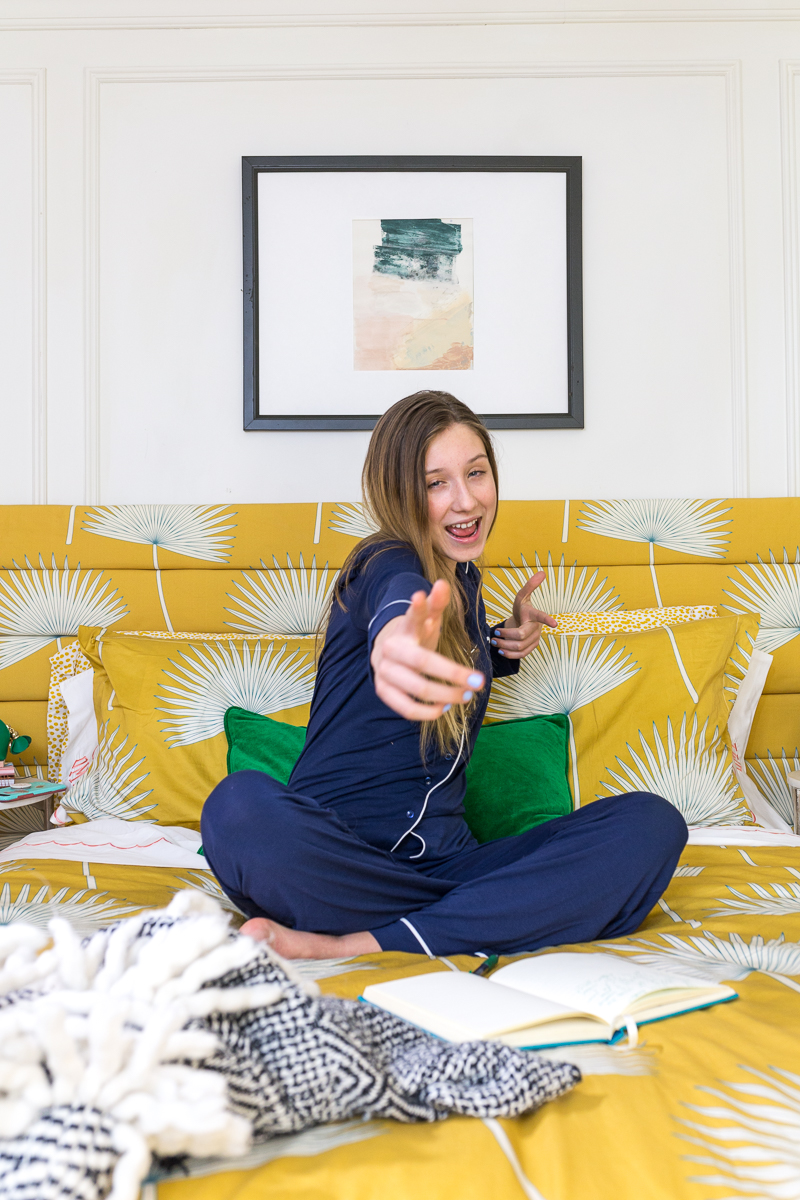 The closet addition was the most functional addition to the room.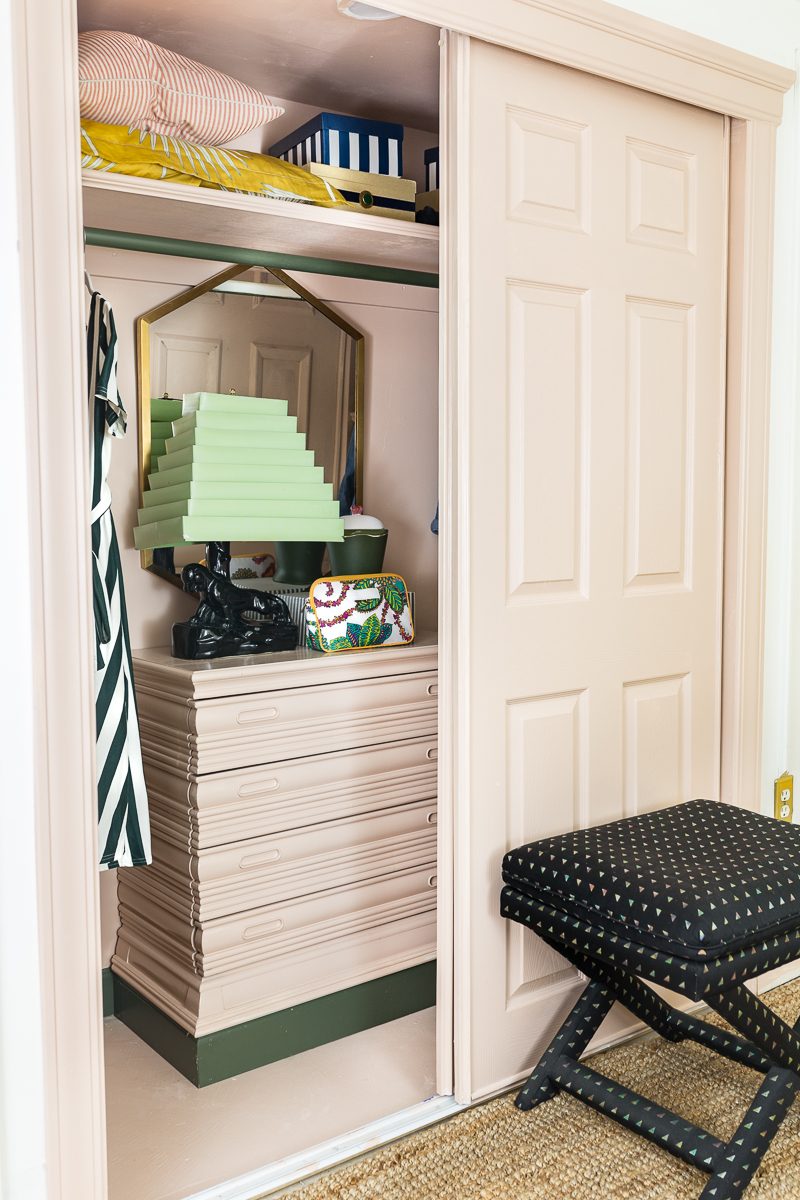 A big shout-out to Richard for constructing this beauty.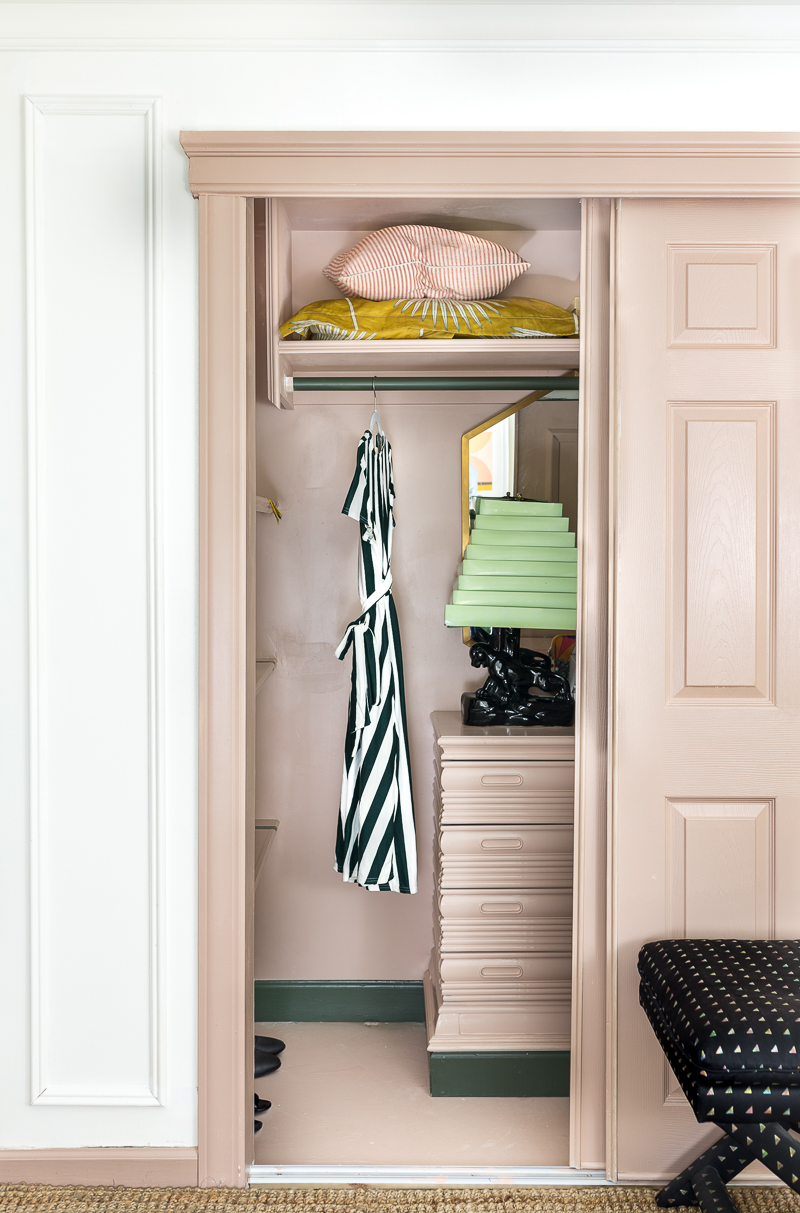 I painted the trim and the doors in Farrow and Ball Setting Plaster, and it is the perfect shade of pink.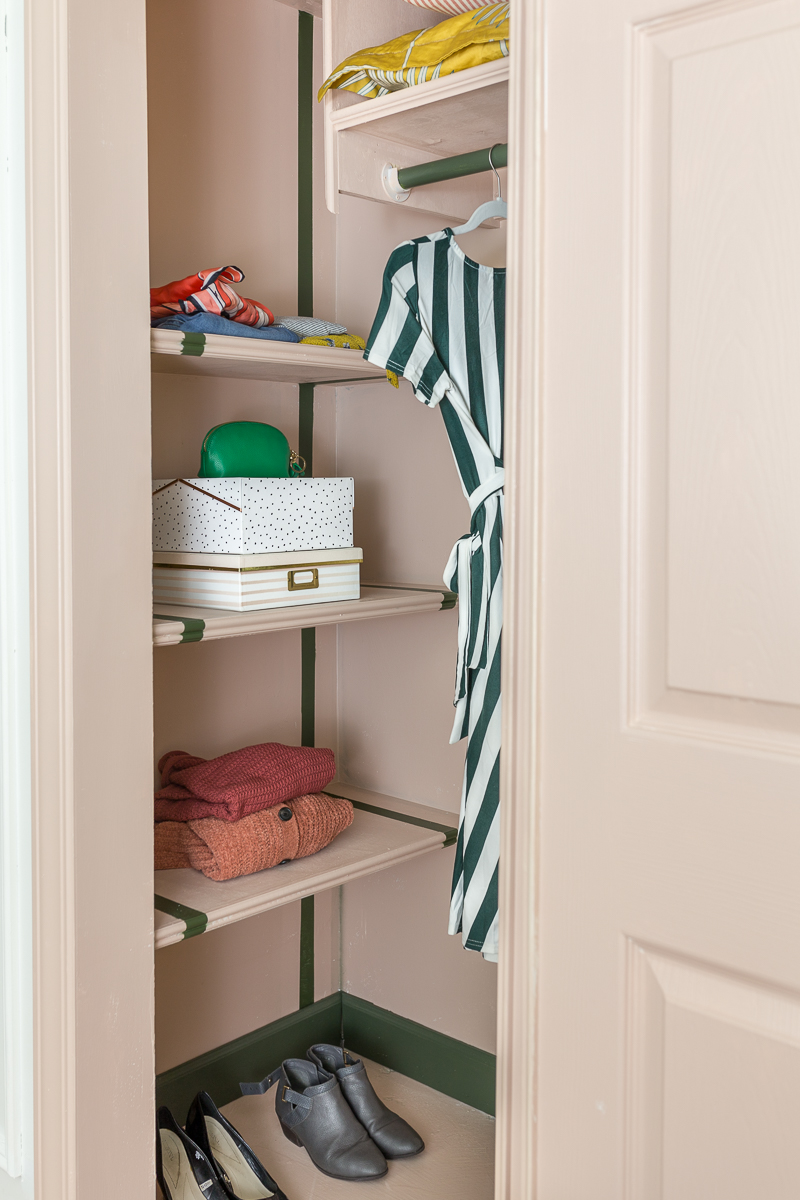 I used Mofunk Green by Plutonium Paint to add the two racing stripes on each end of the closet.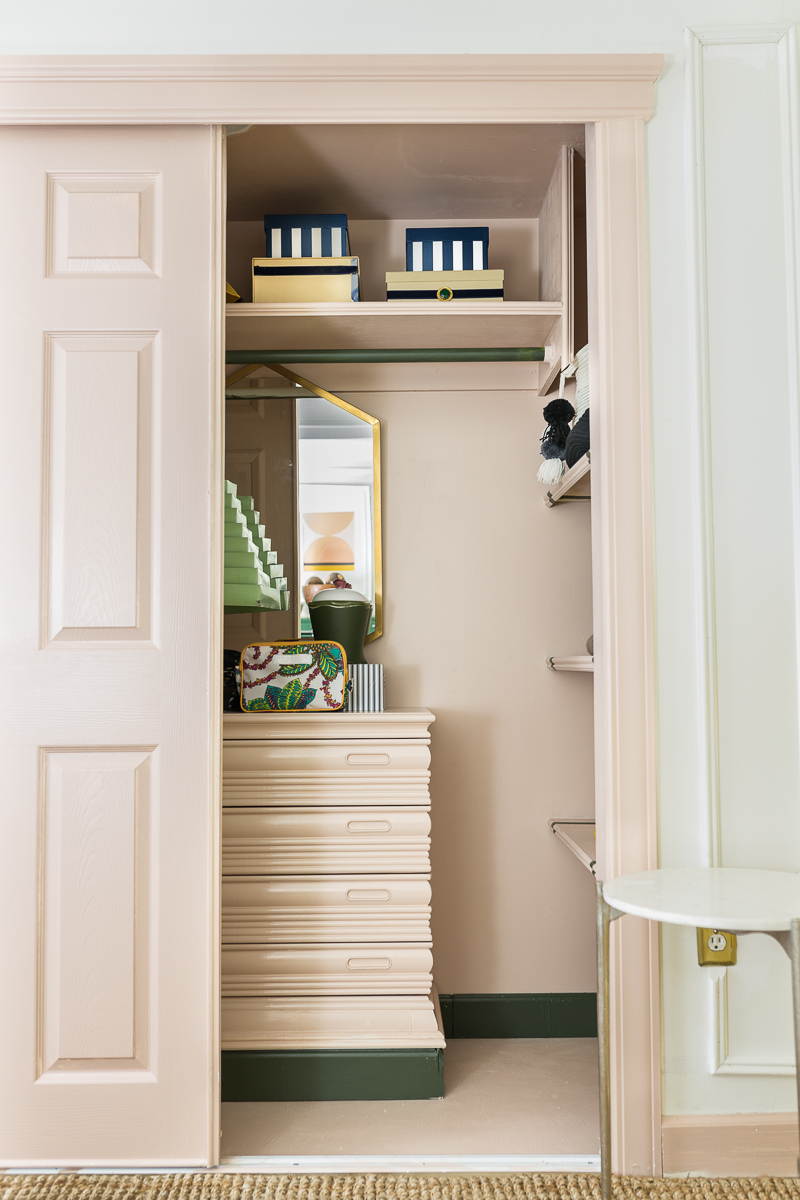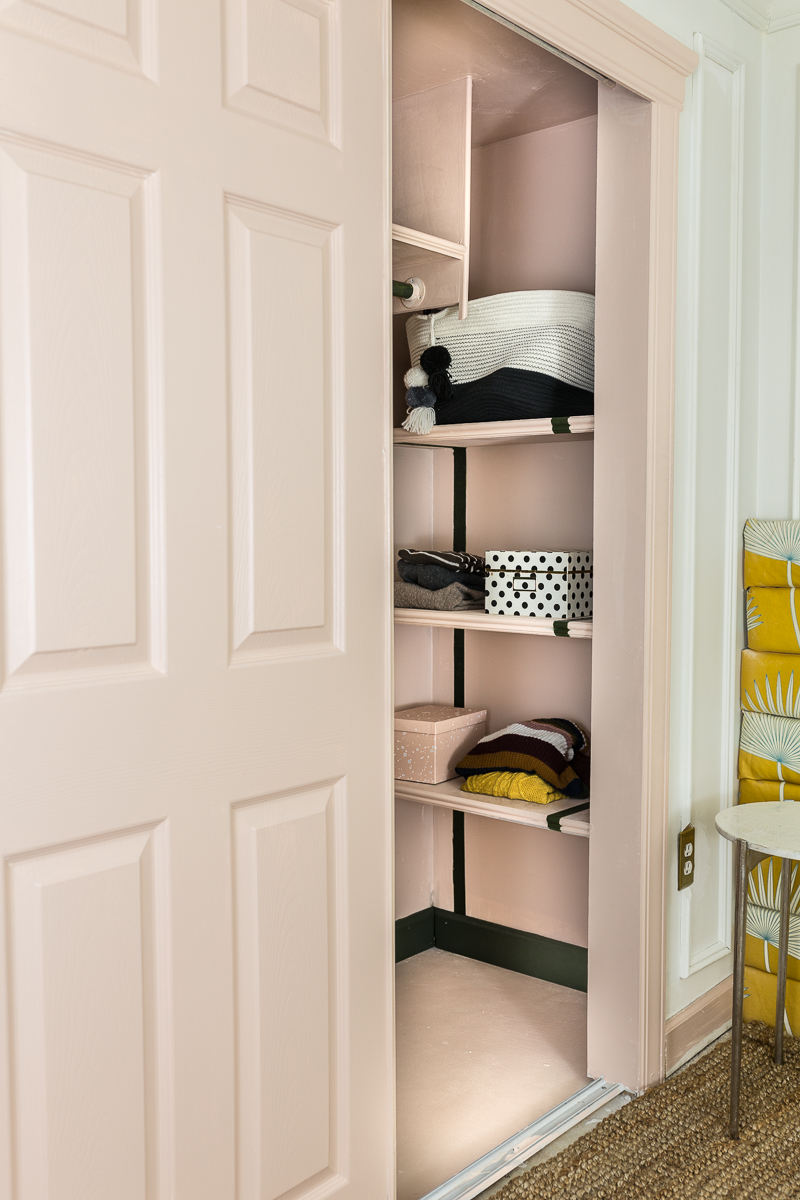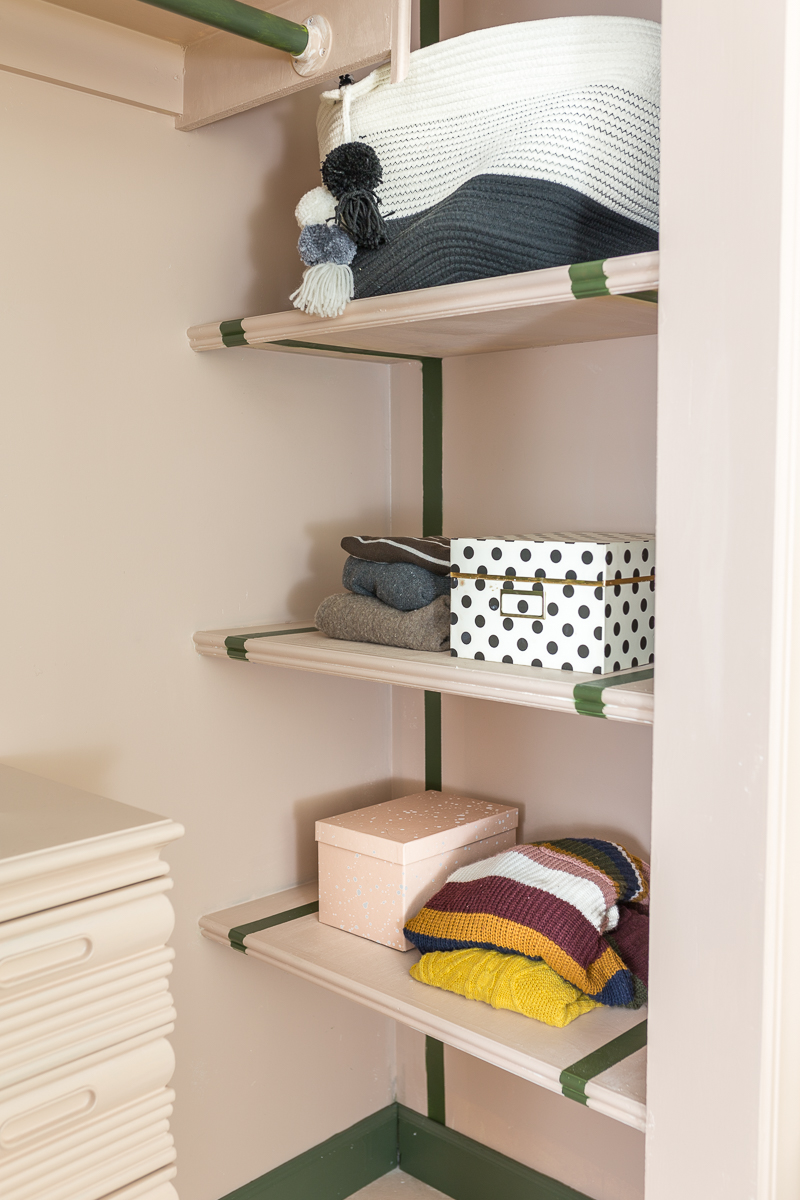 Thanks so much for joining in on this teenage girl bedroom makeover.  It is fun that we are continuing to use our home more effectively and efficiently.
Thanks for following along!
Stay tuned to see the progress my husband's office upstairs.  Here is a shot from the day that we moved in.  There is certainly room for improvement my friends!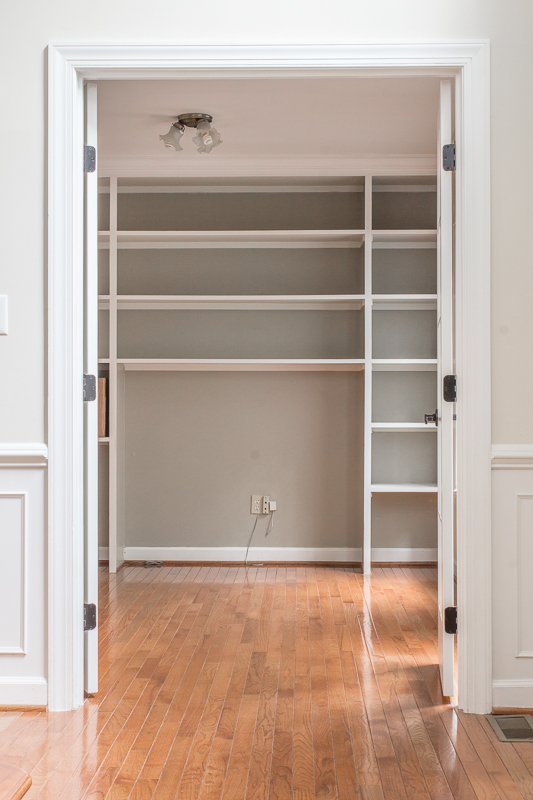 Check out these other fun bed refresh reveals…all in honor of National Sleep Day!