Sunroom before pics and design plan
For a year I have looked longingly out our French doors which lead out to our sunroom.  "SOMEDAY" I would tell myself.  Someday I would get around to making that space functional and family friendly.  Well, my friends!  Someday has come, and I'm diving in!  Check out our sunroom before pictures and a sneak peek into the design plan.
We are a military family of six and this is a home that we bought in 2011 and lived here for a couple of years before renting it out and moving away for a couple of assignments.  Last summer we returned home and have spent 11 months updating and personalizing the space.
So far we have completed:
We are grateful to have this space connected to the back of our home, but recognize that it could use some updates.
Here are the before pics of the area the day we moved in last summer.
Notice the scary blue carpet.  It was so old that it was slimy to the touch.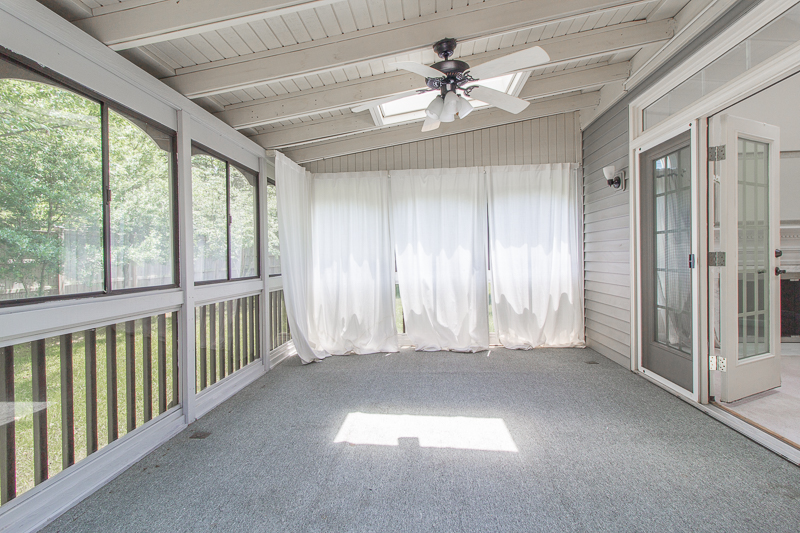 Also, check out the gray paint.  Five  years ago I painted the walls and ceilings gray to coordinate with the gray siding.  Have I mentioned that I'm soooo over gray?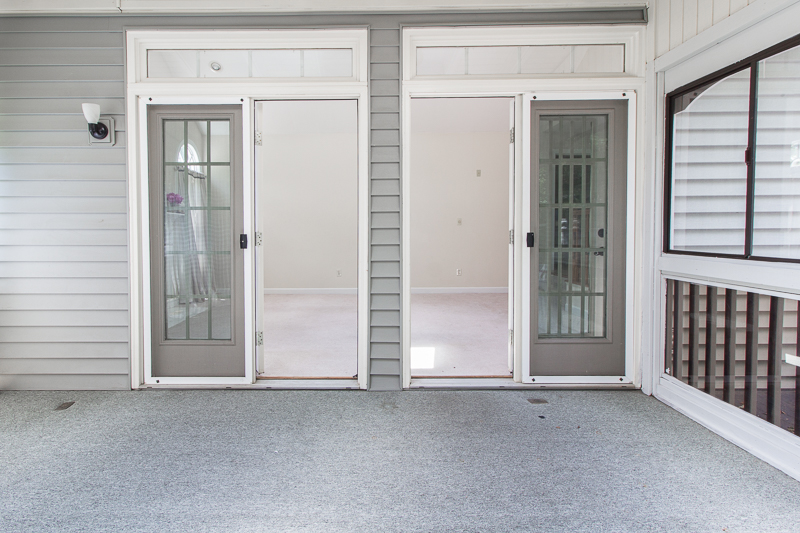 One of my favorite parts of the home is the flow between these two rooms.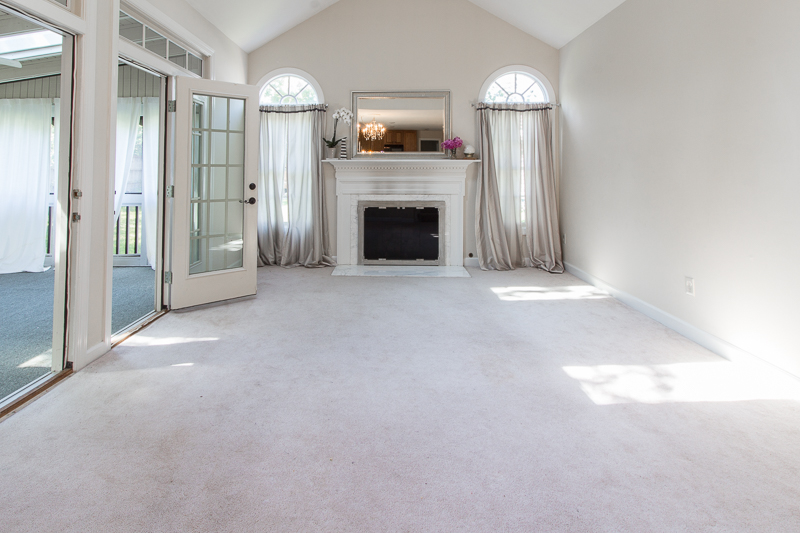 While both of these spaces need a lot of work, I see the potential.  Truth be told, I have already make some changes to both rooms this year and big improvements to the sunroom in the last week. I'll save all of those changes for the big reveal though!  Yesss….always the consummate tease.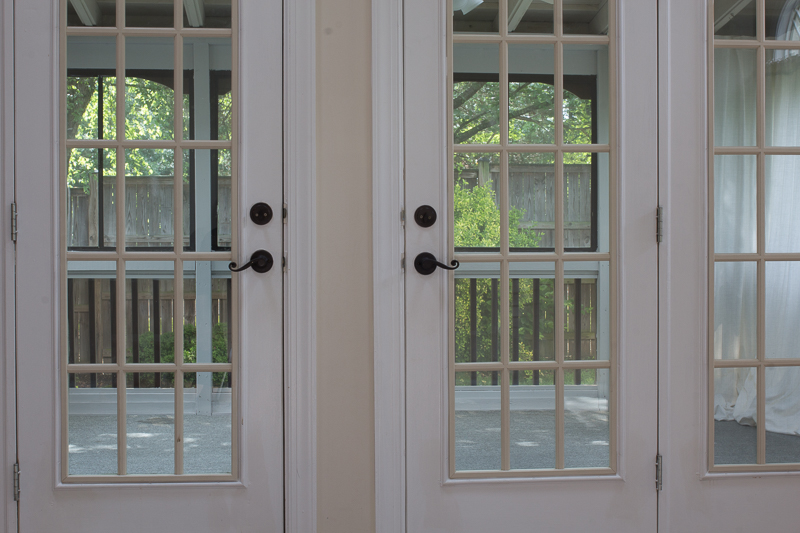 1. Paint walls and ceiling a bright white $60
2. Remove nasty old carpet
3. Move the terrazzo sofa up from the basement (eventually I hope to reupholster this long curvy sofa)
4. Replace wall sconce $30
5. Hang twin bed from ceiling to make a swing
6. Decorate with old rugs, pillows, and accessories I have on hand
7. DIY and use old art in my art bin (spray paint frame and mattes as necessary)
8. Paint chandelier
9. Upholster Chair
10. Sew fringe on coffee table cloth
11. Add plants…lots of plants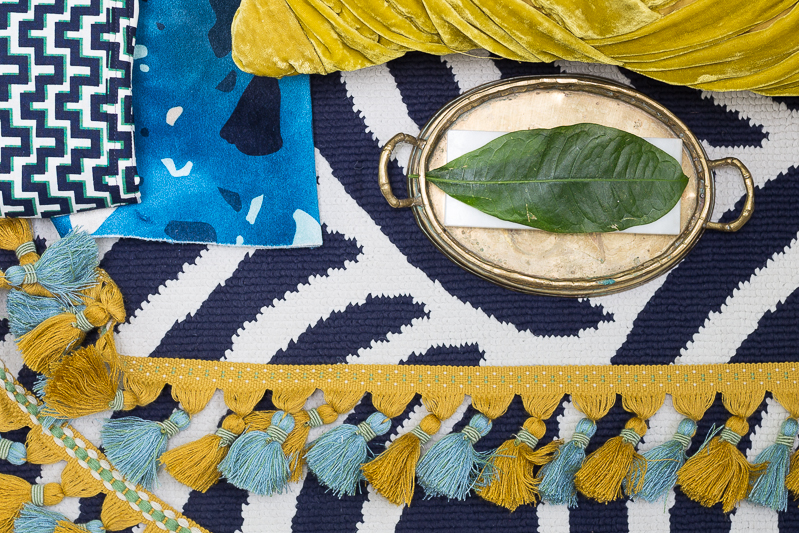 TIMELINE:
Big reveal next week as part of a Color Splash Blog Hop.  Check back next week for the big reveal…but only if you like color, an eclectic mix of eras, and big drama…Just sayin' 🙂