Our Vintage Art Deco chairs are going to look fab in this new striped fabric…IF I don't destroy them in the upholstery process!
Note: Most of the products listed (including the striped fabric from Milton and King) are sponsored.  I appreciate the support of my sponsors, and together we are teaming up to bring you unique design ideas. The opinions are 100% my own
New Year New Room Refresh
Week 1 | Week 2 | Week 3  |Week 4 (you are here) | Week 5
A huge shout out to Stephanie from Casa Watkins Living for organizing this awesome New Year New Room Challenge.  I am dying to see her bedroom reveals next week btw.
Also, don't forget to check out the other talented participants at the end of this post
Striped Fabric Chair Plan
Chairs BEFORE stripe fabric
I scored these vintage chairs this summer and have been squirreling them away in the basement ever since.  I love the fun lines, but the dirty red velvet isn't doing anything for me.  Time for a (hopefully) quick reupholstery job.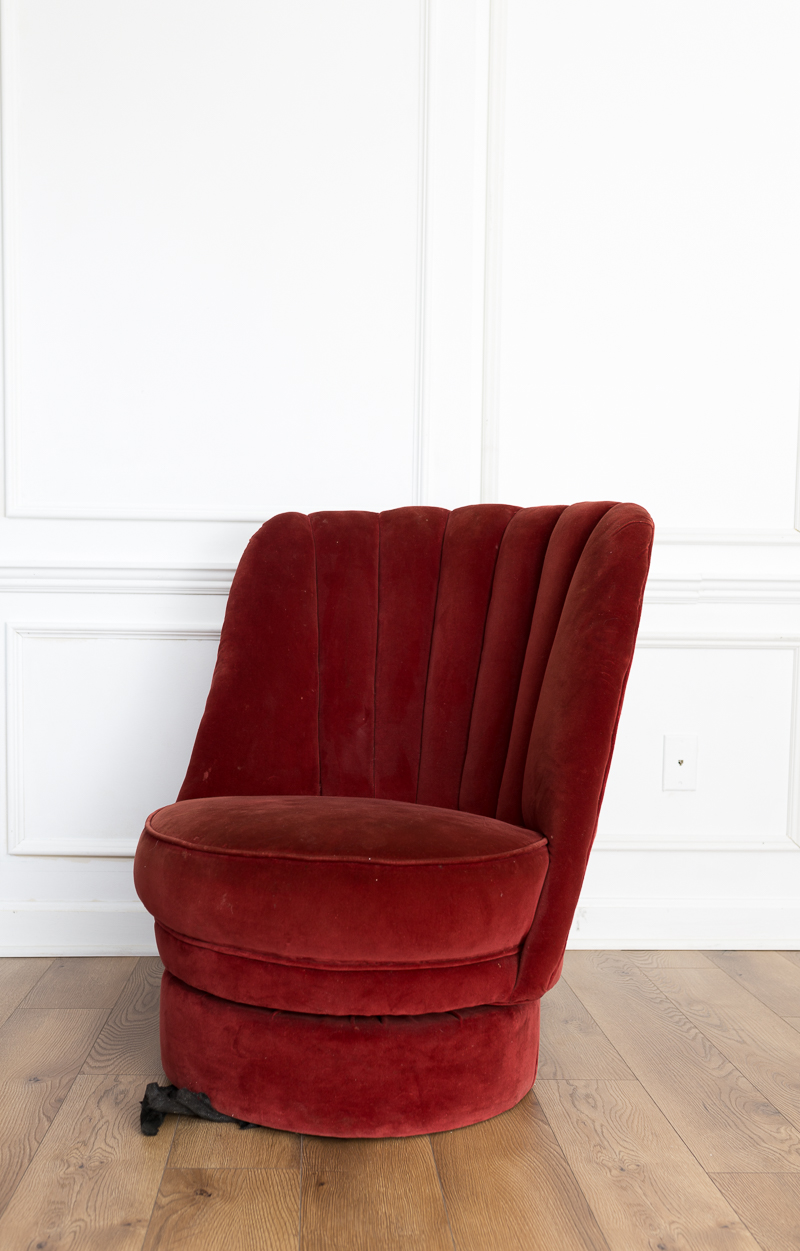 I have a secret.  I like stripes…Ok, maybe that isn't such a big secret. ;). I fell in love with this Milton and King Candy Stripe fabric during the One Room Challenge. I love the width of the stripe and the fact that I can customize the base fabric and color.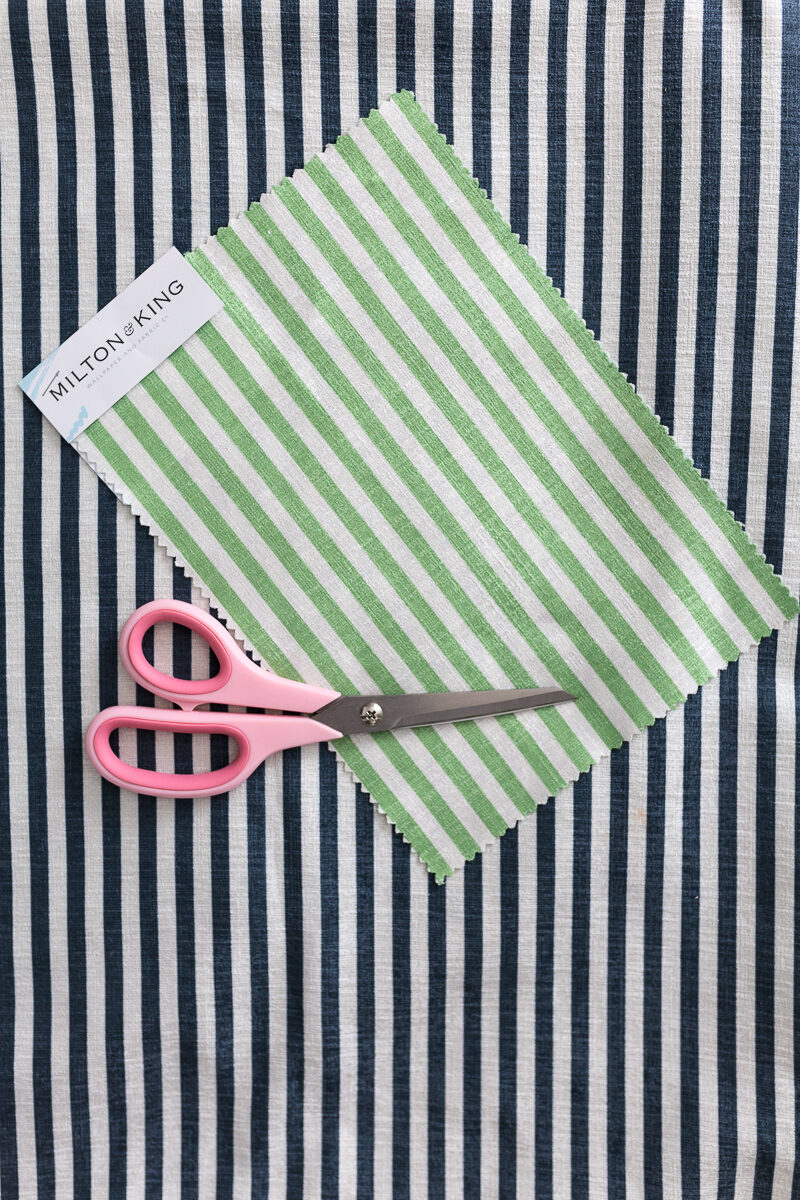 During that time I used the Ritz base on my lucite stools.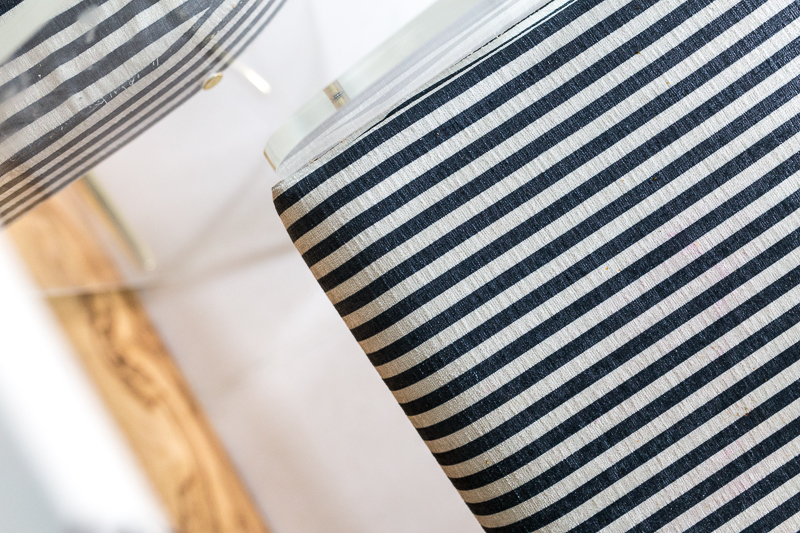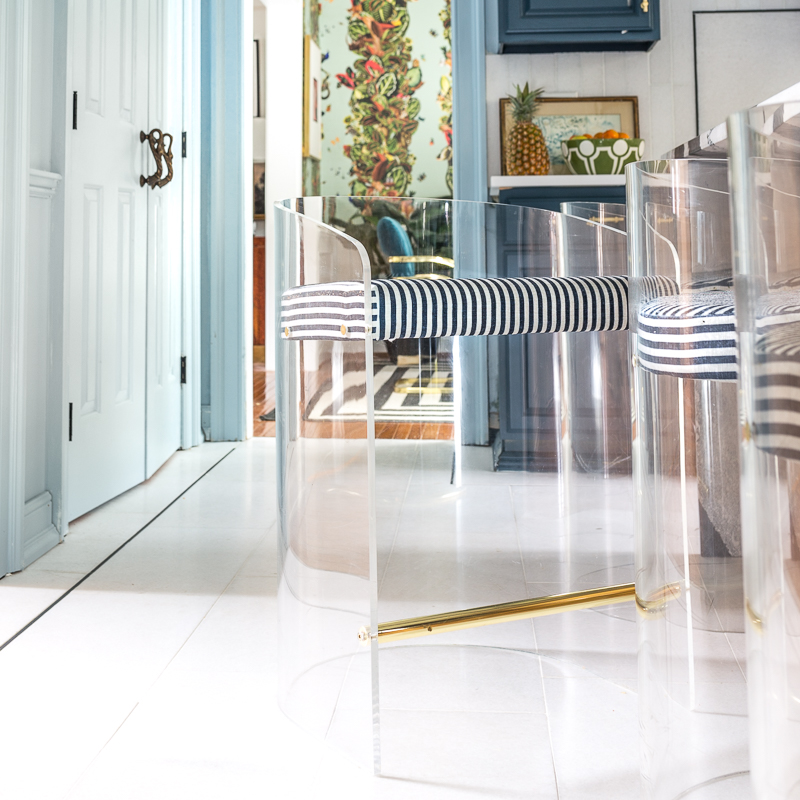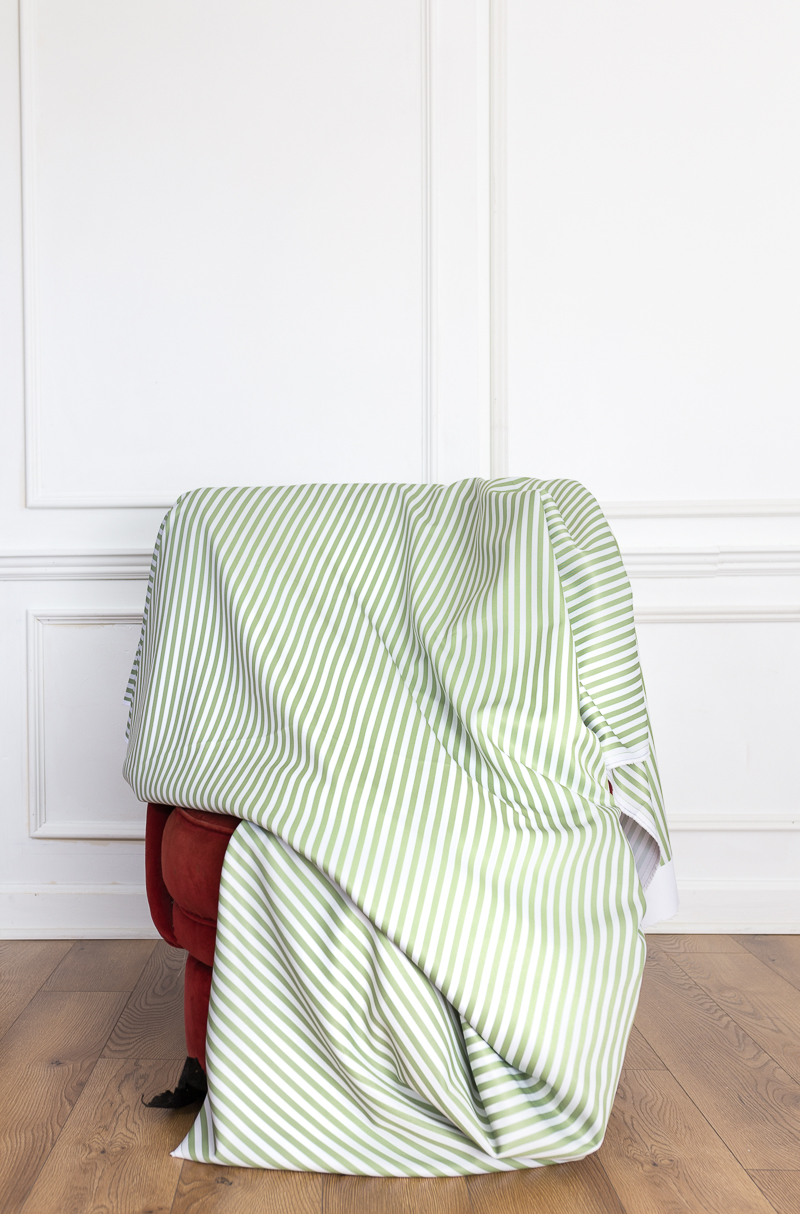 For the basement, however,  I am making a concerted effort to use budget friendly options… my client is a teenage girl after all.  This time I decided to go for the Cavalry vs the Ritz.  I'm not going to lie, the Ritz is more luxurious, but the Cavalry rates 161,250 rubs (Wyzensbeek) so it should likely withstand Armageddon. ?
I will be pairing the stripes with a solid velvet from
Fabric Place Basement
, my local go to store for solid fabric.  Wish me luck because this is one of those jobs that could easily take two weeks if I let it.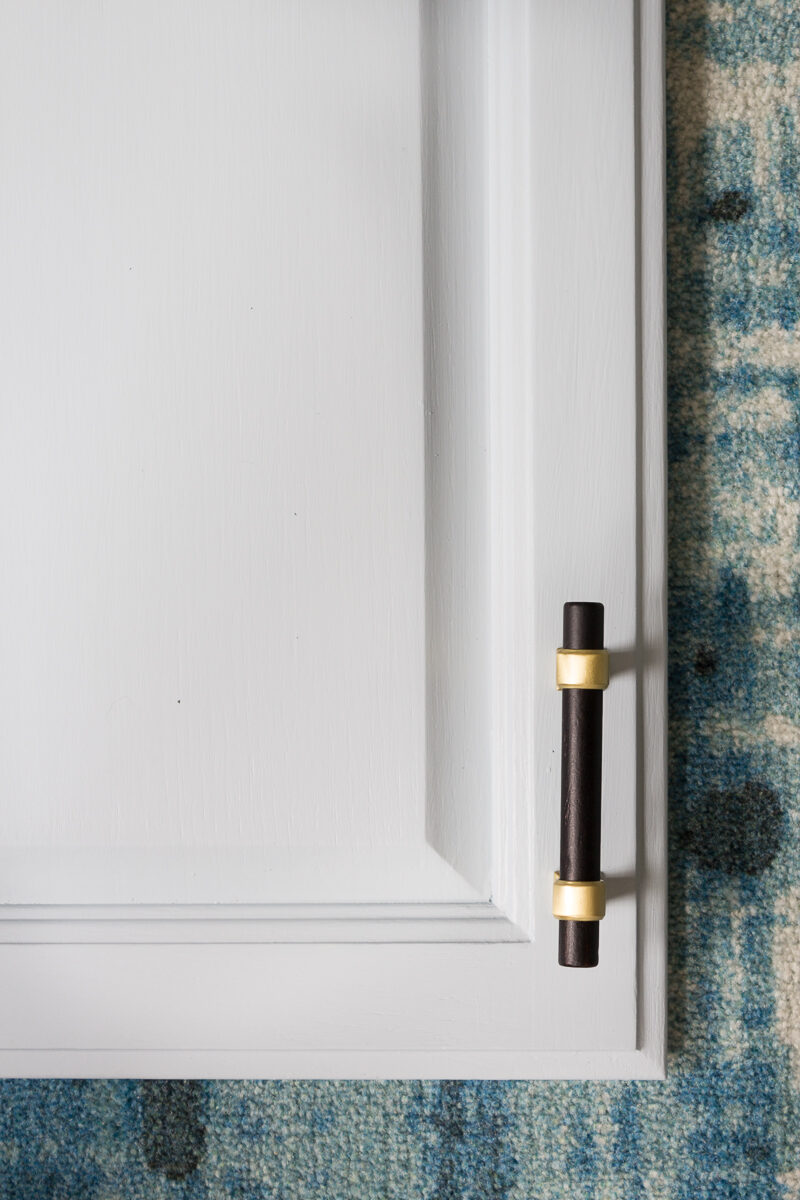 It feels great to be basically finished with the kitchenette?.  One of my favorite elements to this vignette is the beautiful handles from Liberty Hardware.  I love the Asian influence and thought they would tie in nicely with the green dining chairs.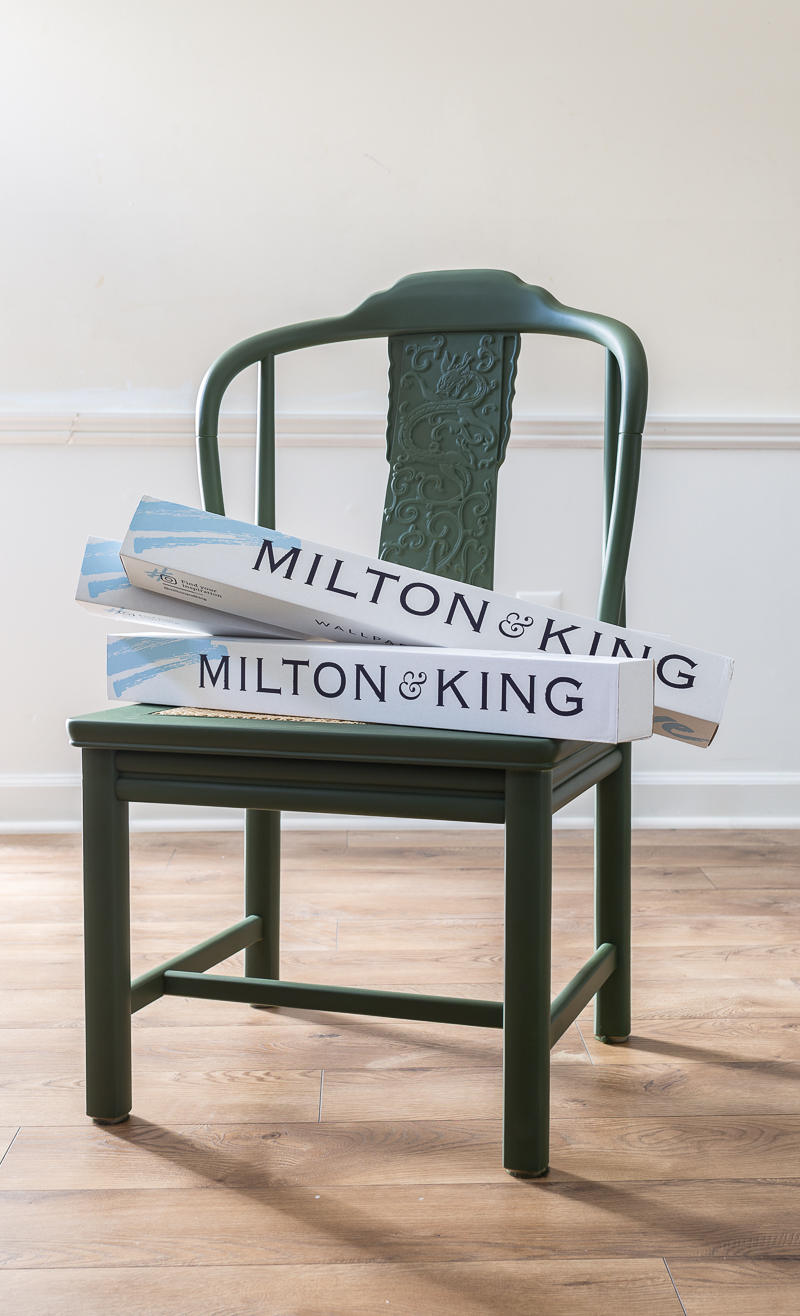 I love the top secret Milton and King wallpaper  and I can't wait to show it to you next week in the reveal!  It's a graphic paper that feels very youthful/fun…and my daughter loves it.
I have some fabulous lighting to hang in the next few days.  I'll make sure to write-up a couple of blog posts before then!
I think I have a busy week ahead of me.  Fingers crossed that I can upholster two chairs, and style the room in time!
Official Sponsors in this Space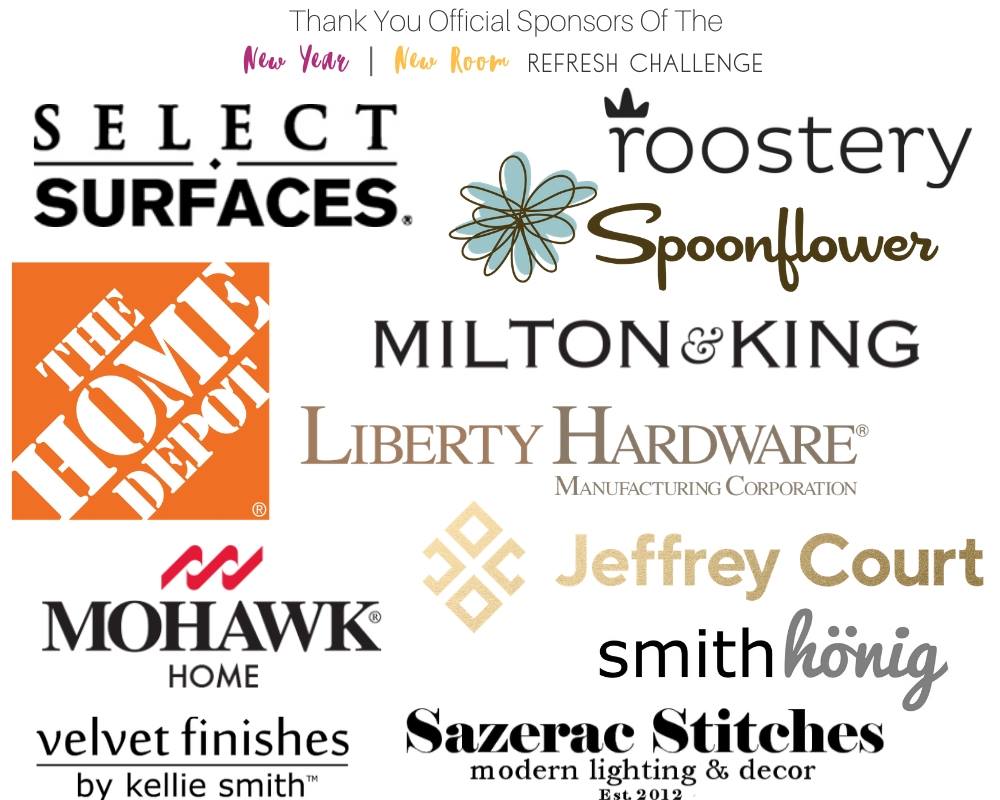 Thanks so much for joining in today! Don't forget to follow along with all of the others as we all refresh one of our rooms for the new year!