Charlotte's Locks Orange Paint by Farrow and Ball
– Jeweled Interiors Spring 2020 One Room Challenge Week 3
Orange you glad I'm trying this fun color, Charlotte's Locks, for this year's One Room Challenge.  While orange is a risky choice, there is something about this Hermes hue that is giving me all the feels.  It's happy, it's fun, it's daring, and it works fantastically with so many color combos.  Let me show you some inspiration shots, and throw-out some ideas on how to use this lovely Charlotte's Locks shade.
Note: The Farrow and Ball paint and primer mentioned were gifted by Potomac Paint and Design Center, but the opinions are 100% my own.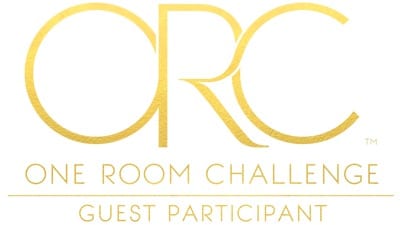 I want to start out with a huge thank you to Linda, from Calling it Home, for organizing this massive One Room Challenge event. Thanks also to the media sponsor, Better Homes and Gardens.  I love that they are working together to create a community of interior designers, bloggers, creatives, and design enthusiasts to offer each other support during this interesting times.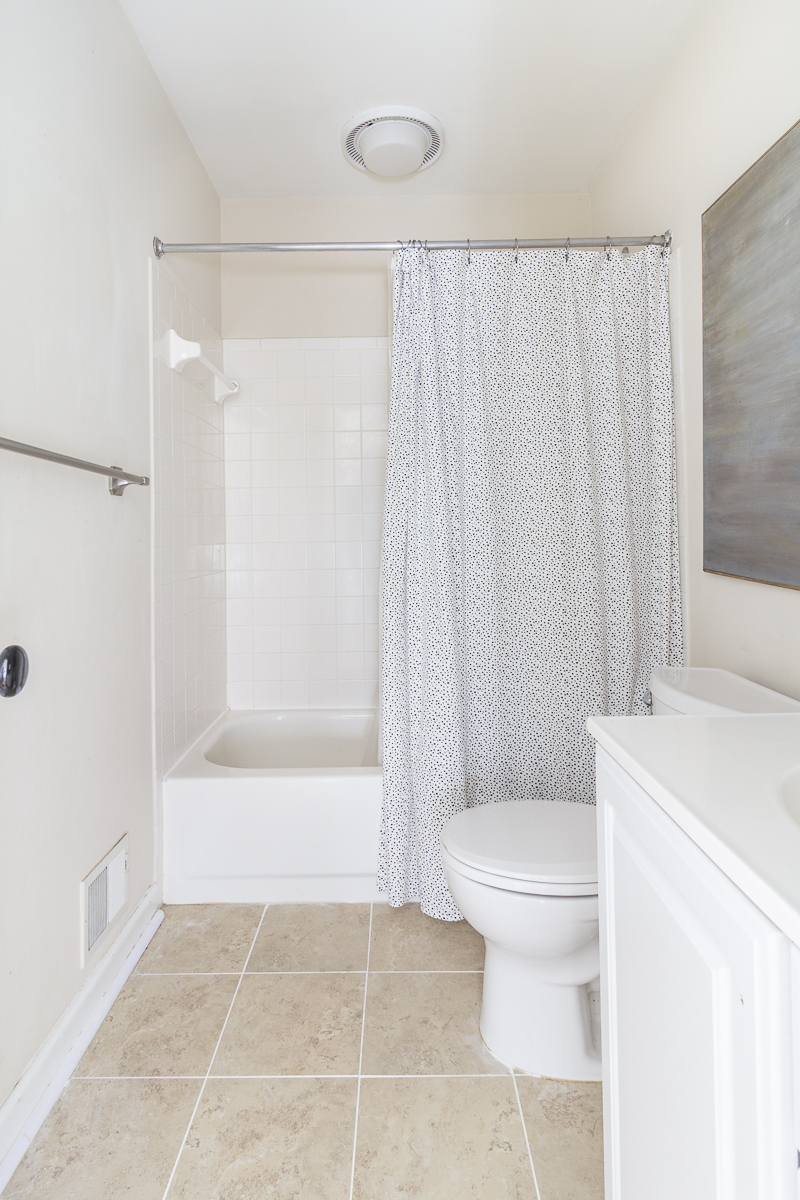 Current Progress Situation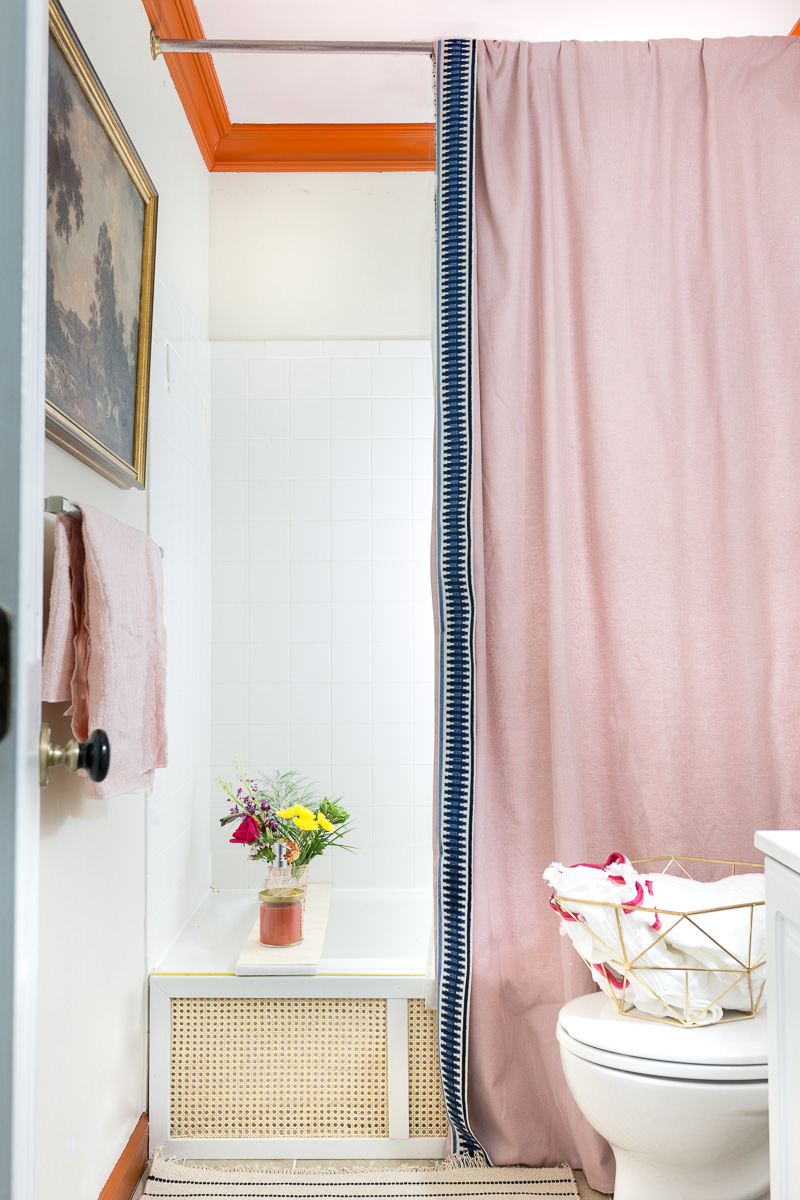 You can see how painting our new Metrie crown moulding and my pre-exesting baseboards this juicy color has brought energy and excitement to the space.
Charlotte's Locks Cabinet
While I had the cans of Charlotte's Locks and the corresponding primer out, I opted to take on a little cabinet that needed some love.  I figured this would be a fascinating color study when paired with the Setting Plaster in our master bedroom.  I knew it would help us have a better understanding of how this paint plays out in various settings.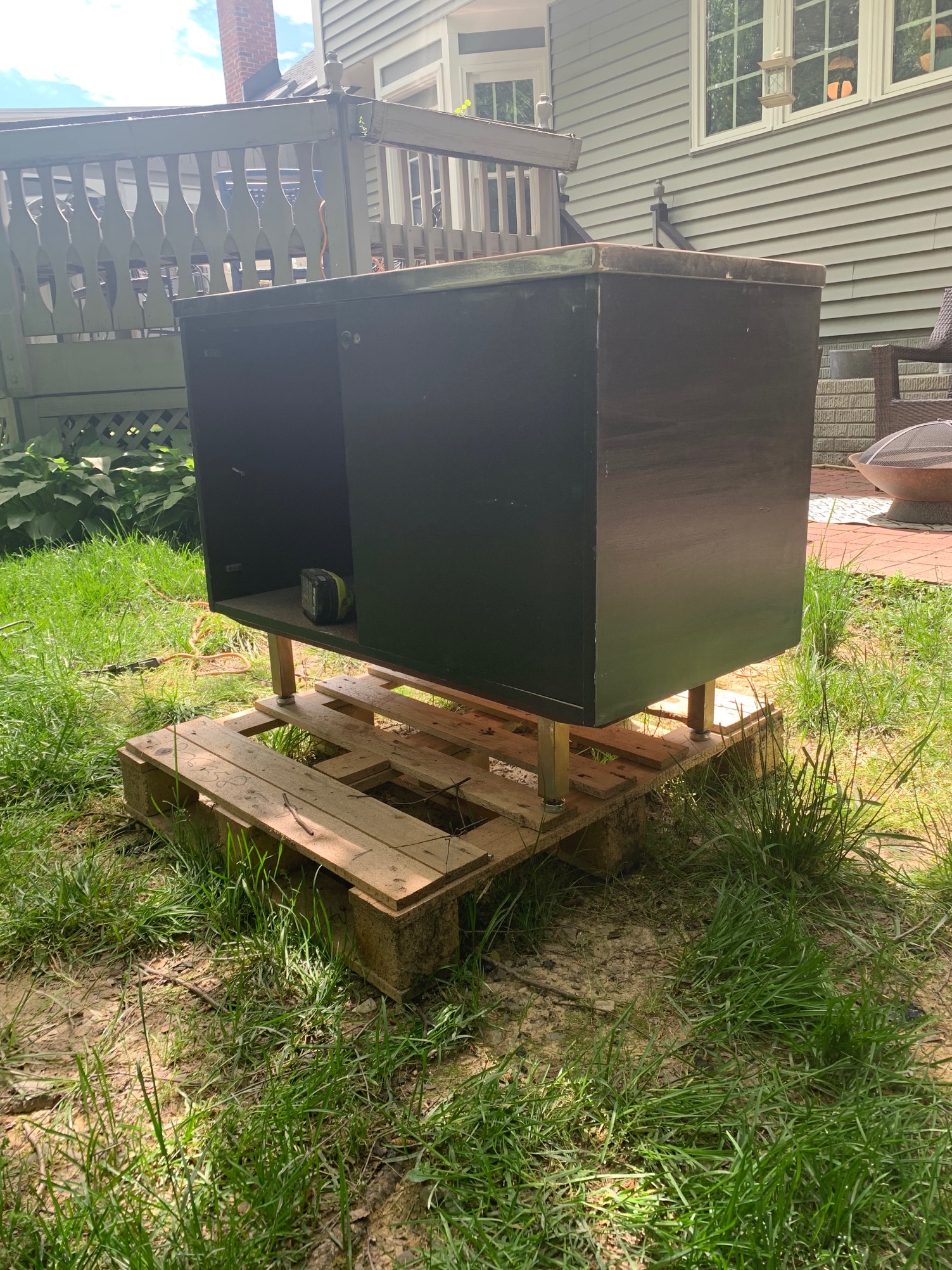 I sanded the drawer fronts completely raw and also sanded, primed, and painted the casing.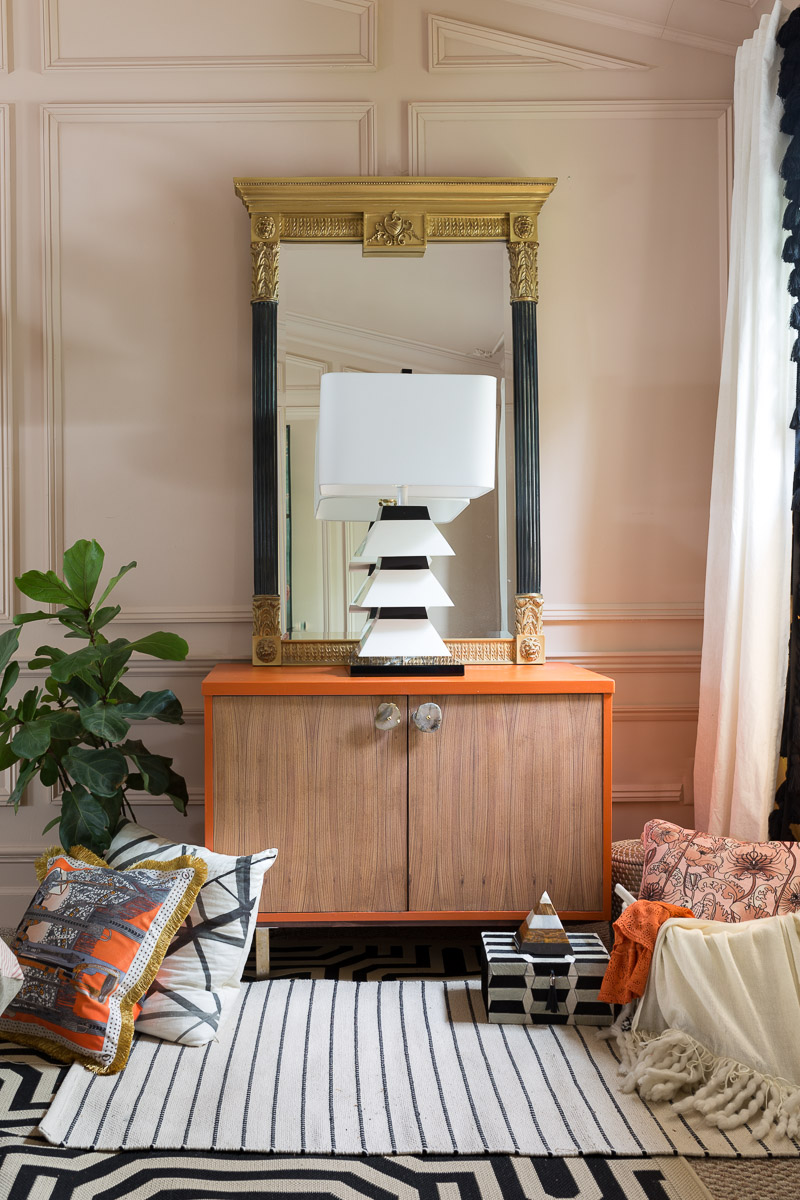 Big difference, am I right?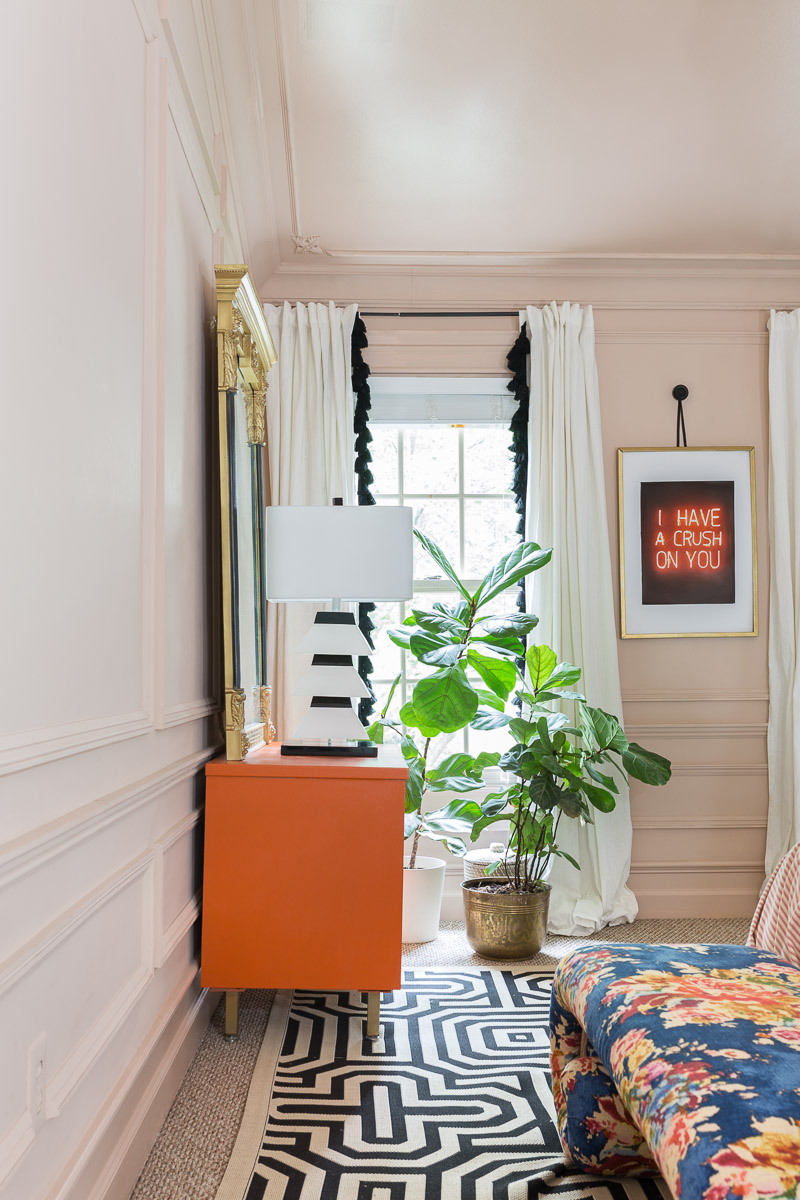 Need tips on how to use Farrow and Ball paint?  Check out my five important suggestions HERE.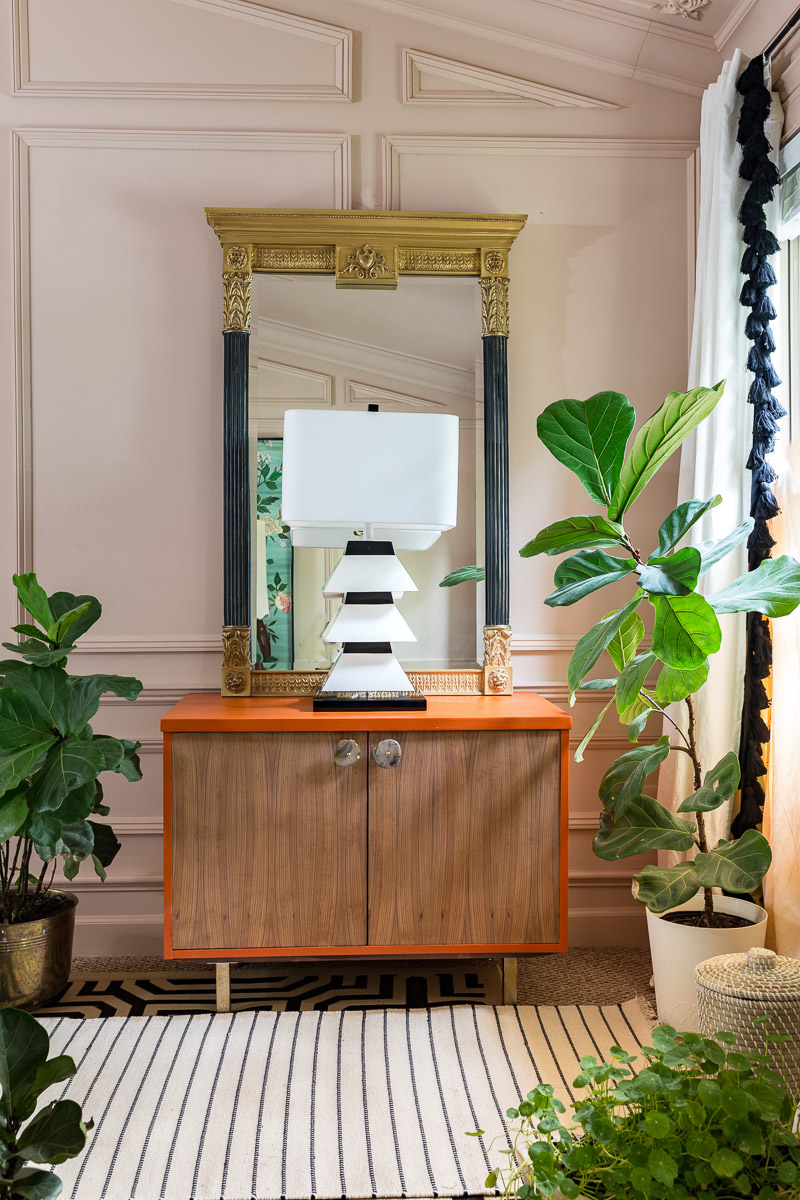 I especially love how the warmth of the orange plays with the wood tone/grain of the cabinet.
This richly pigmented orange with red undertones feels oh so Hermès or Pratesi, doesn't it?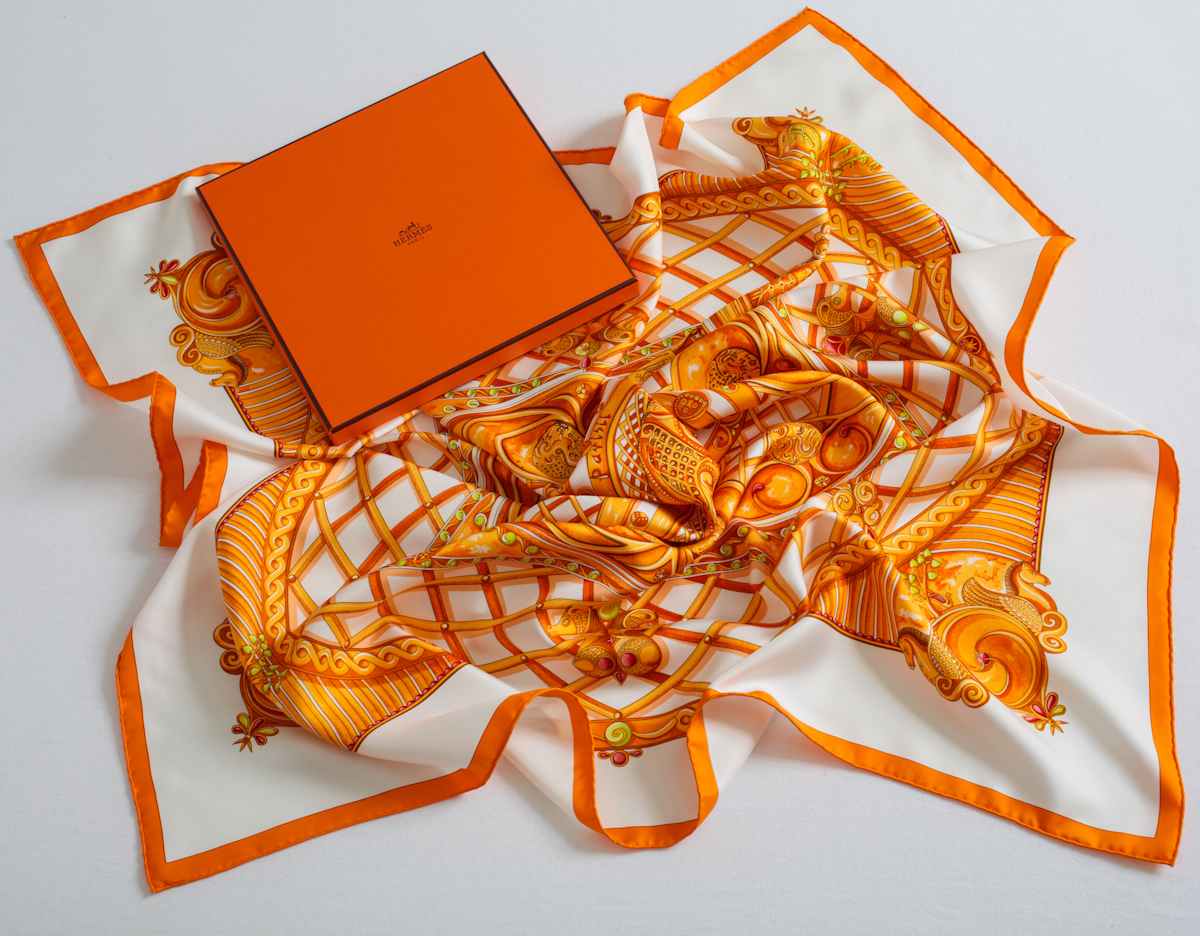 Applying an iconic color from fashion to home decor is not always easy. I want to walk you through a few examples that I have found and point out what I love about each of these images.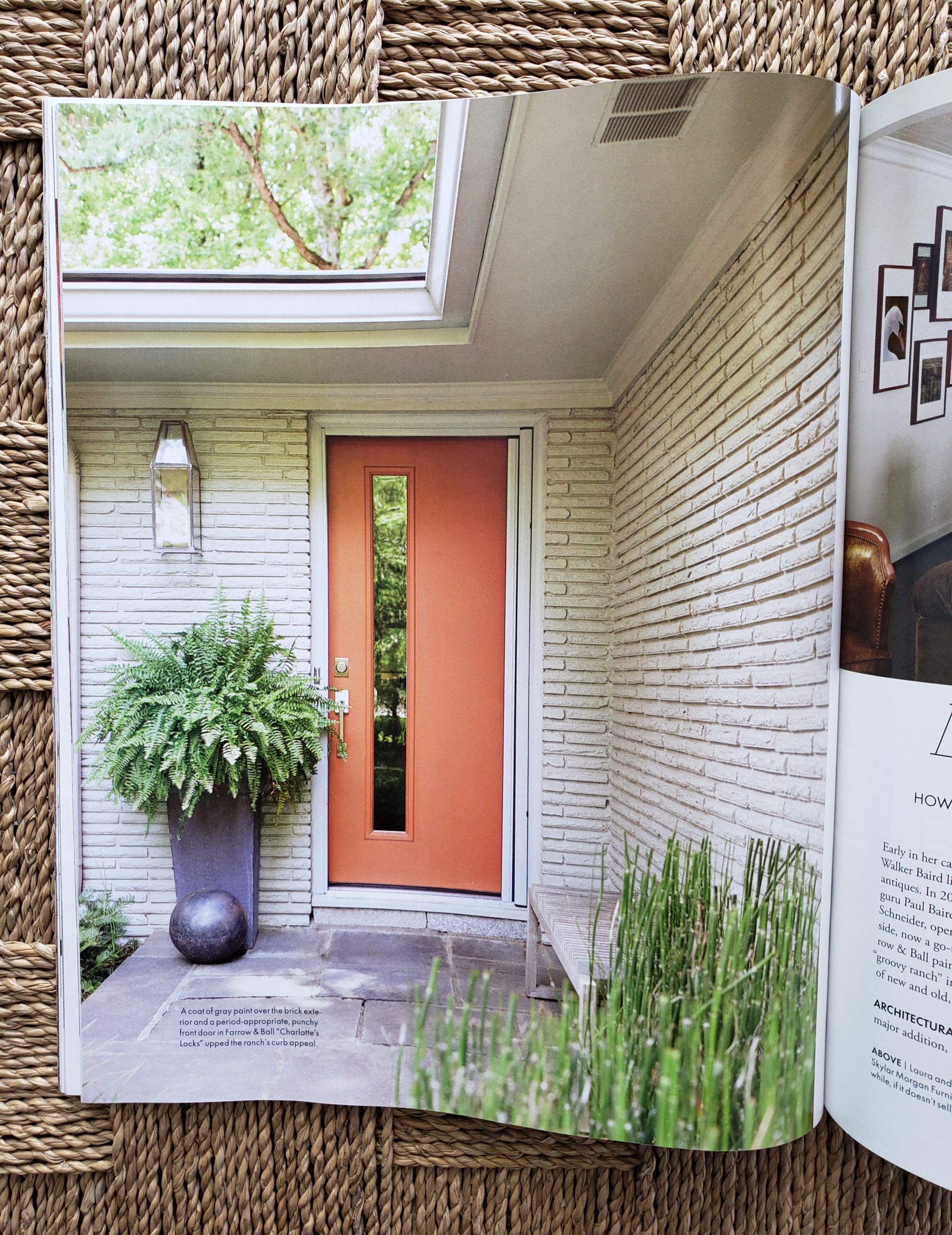 One thing to note is that I absolutely love Charlotte Lock's orange in natural light.  As such, it only makes sense that I love the application on front door.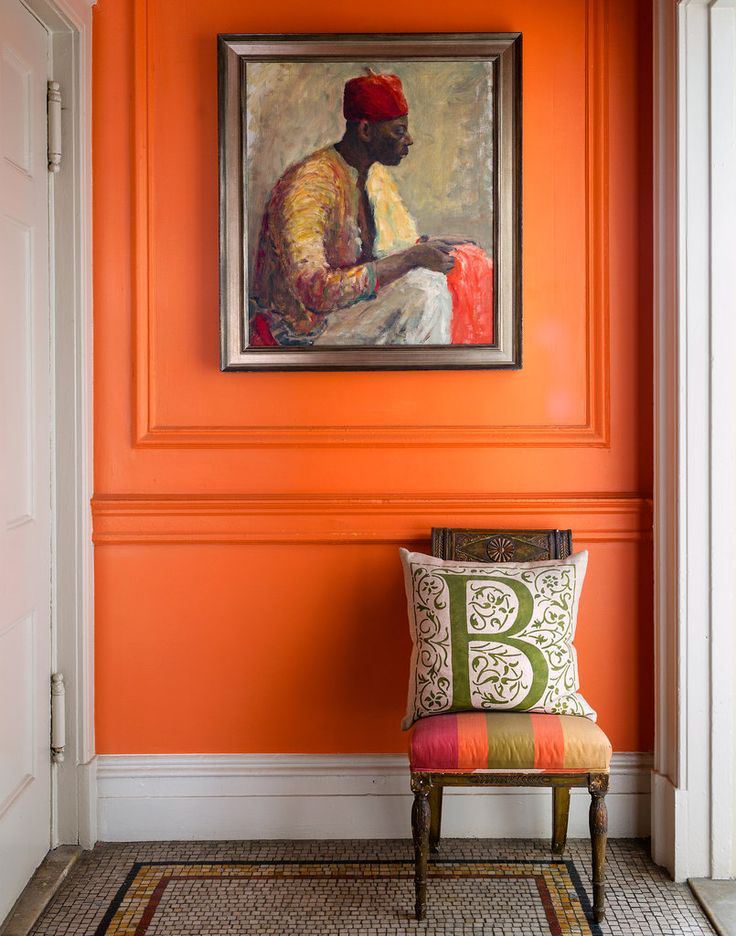 When paired with a clean white Charlotte's Locks feels crisp and vibrant (above).  When paired with a creamy white it it feels warmer and softer (below).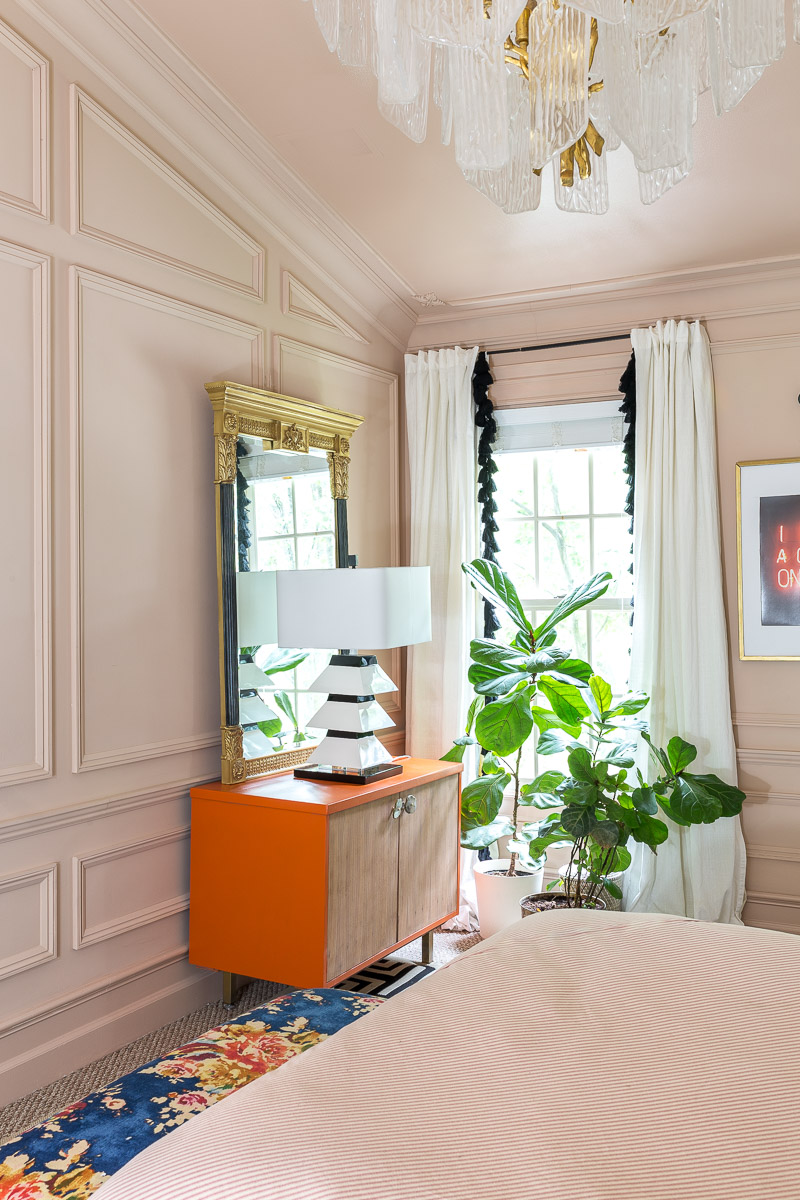 Yellow and orange is also a very fun color combination.  Check out these next two examples.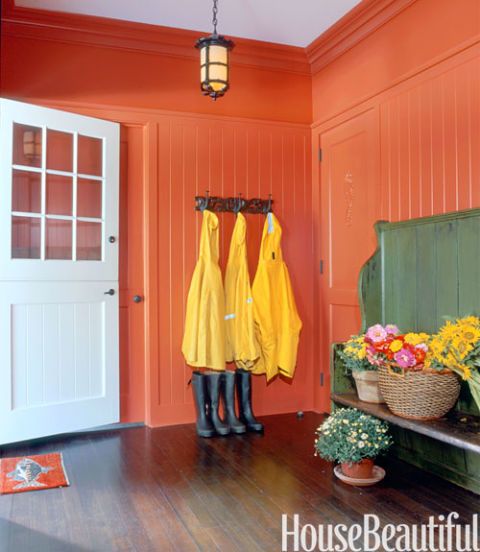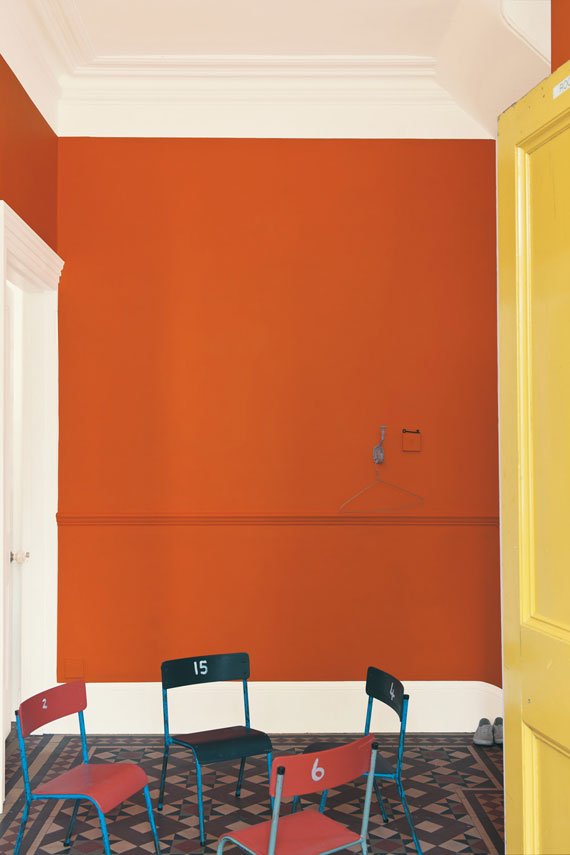 An entire room is Charlotte's Locks is VERY brave.  Perhaps more brave than I dare go, but it looks incredible in the next shot.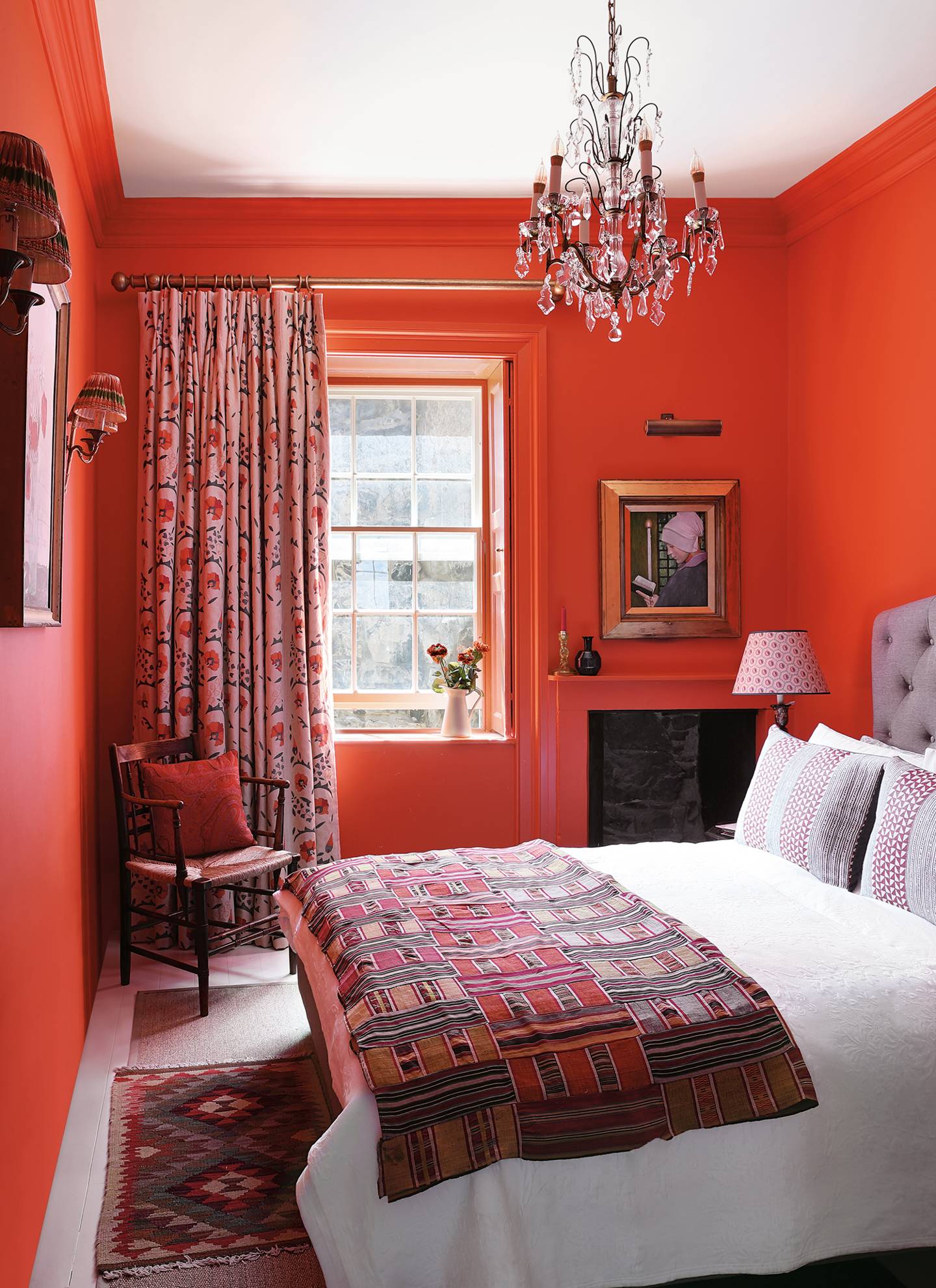 When paired with a pink or a yellow Charlotte's Locks feels playful and whimsical.  This is a tempting color combination for a little girl's room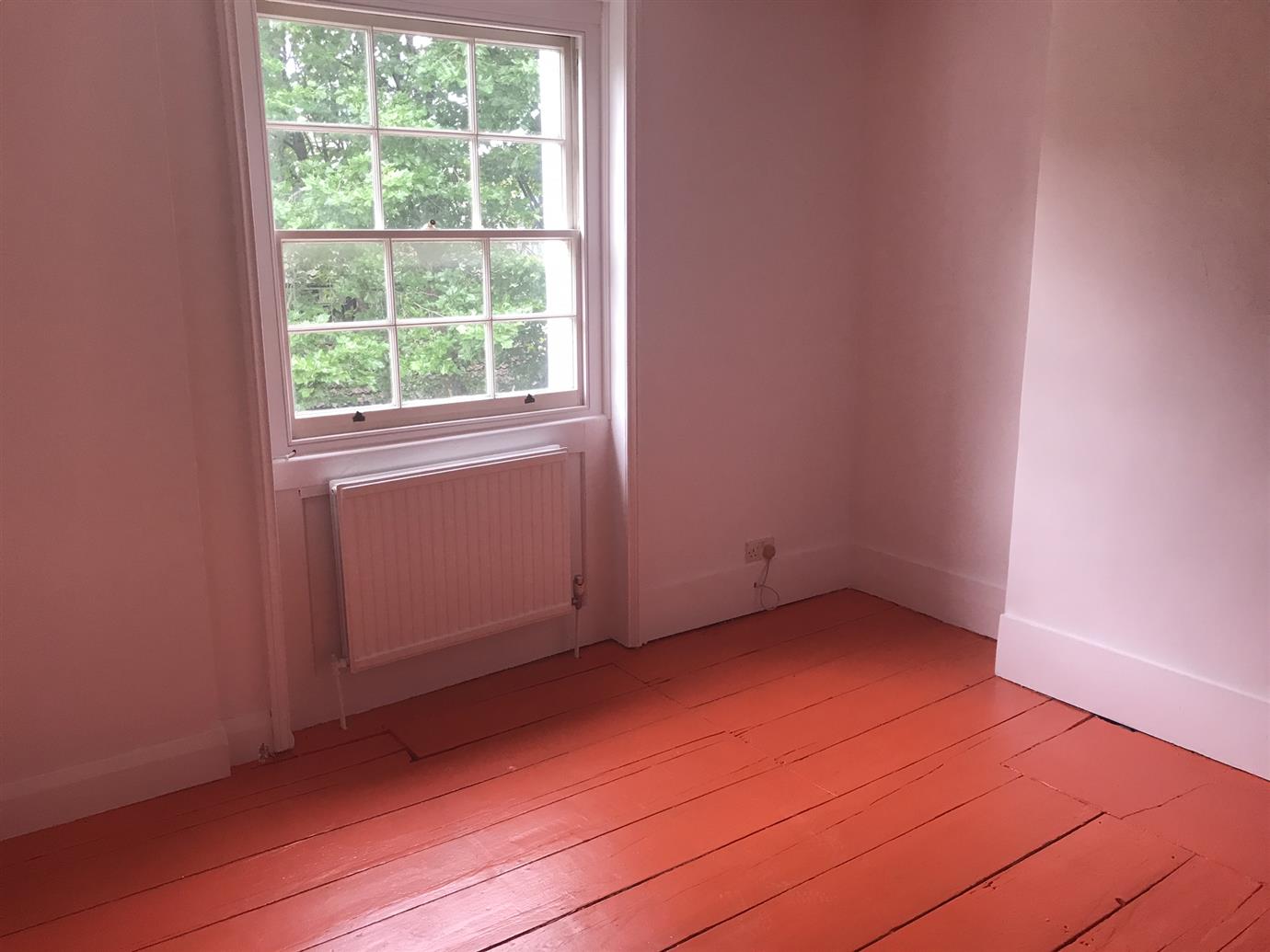 By using a charcoal, black, or dark navy (as in my game plan below) it balances and stabilizes the orange.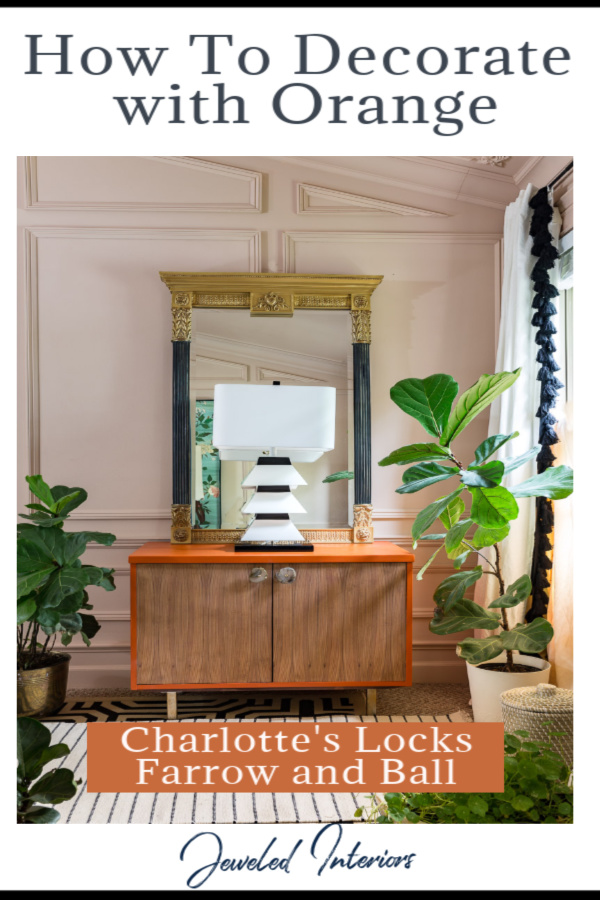 All of the products mentioned are sponsored or discounted but the opinions are 100% my own.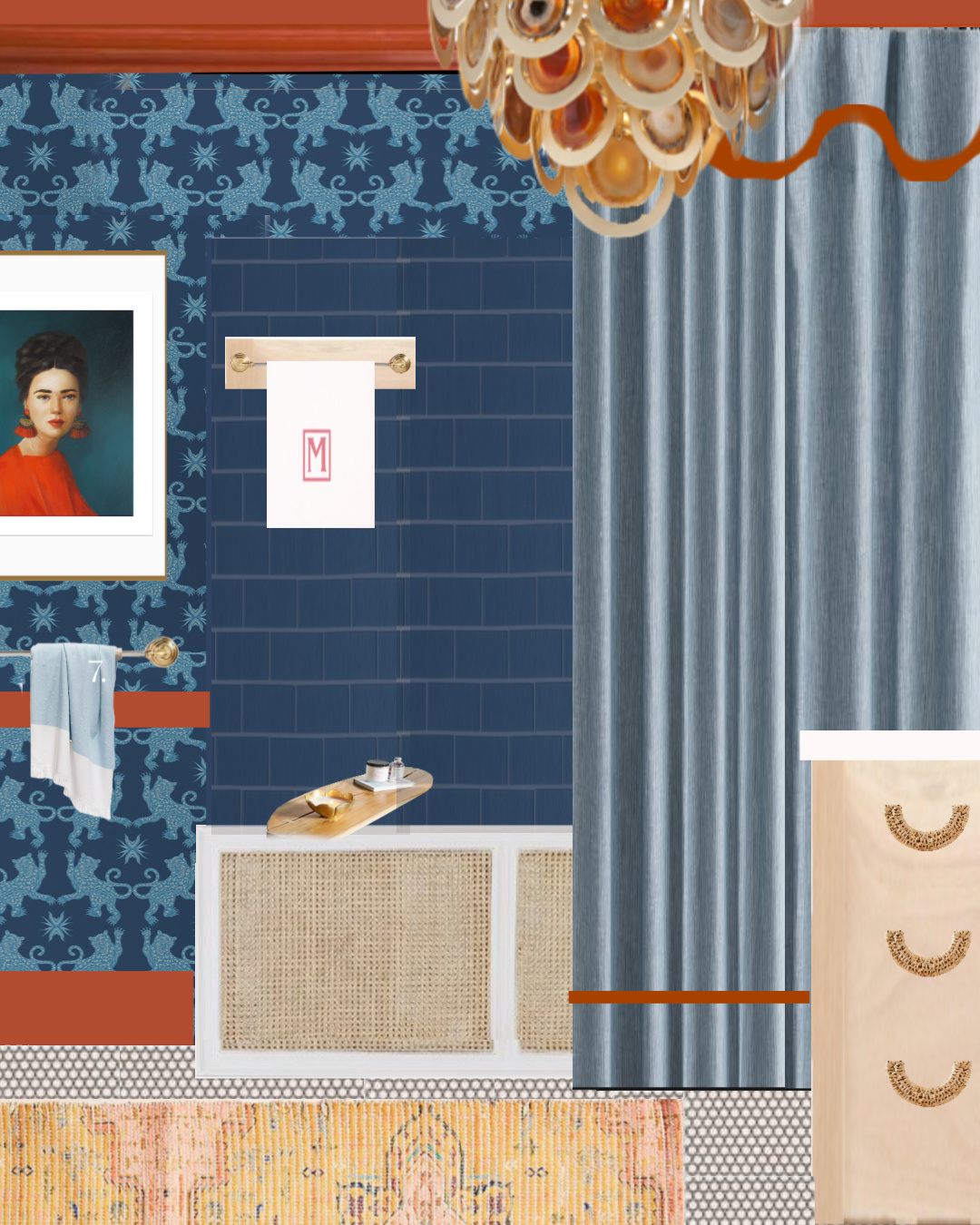 So, um yeah….That's a big change. I know. I think I just wanted something totally FUN!  A little jewel box of a room that makes me smile every time I walk by.  The kids are being great sports.  They are so use to at least one room of the house being under construction at all times.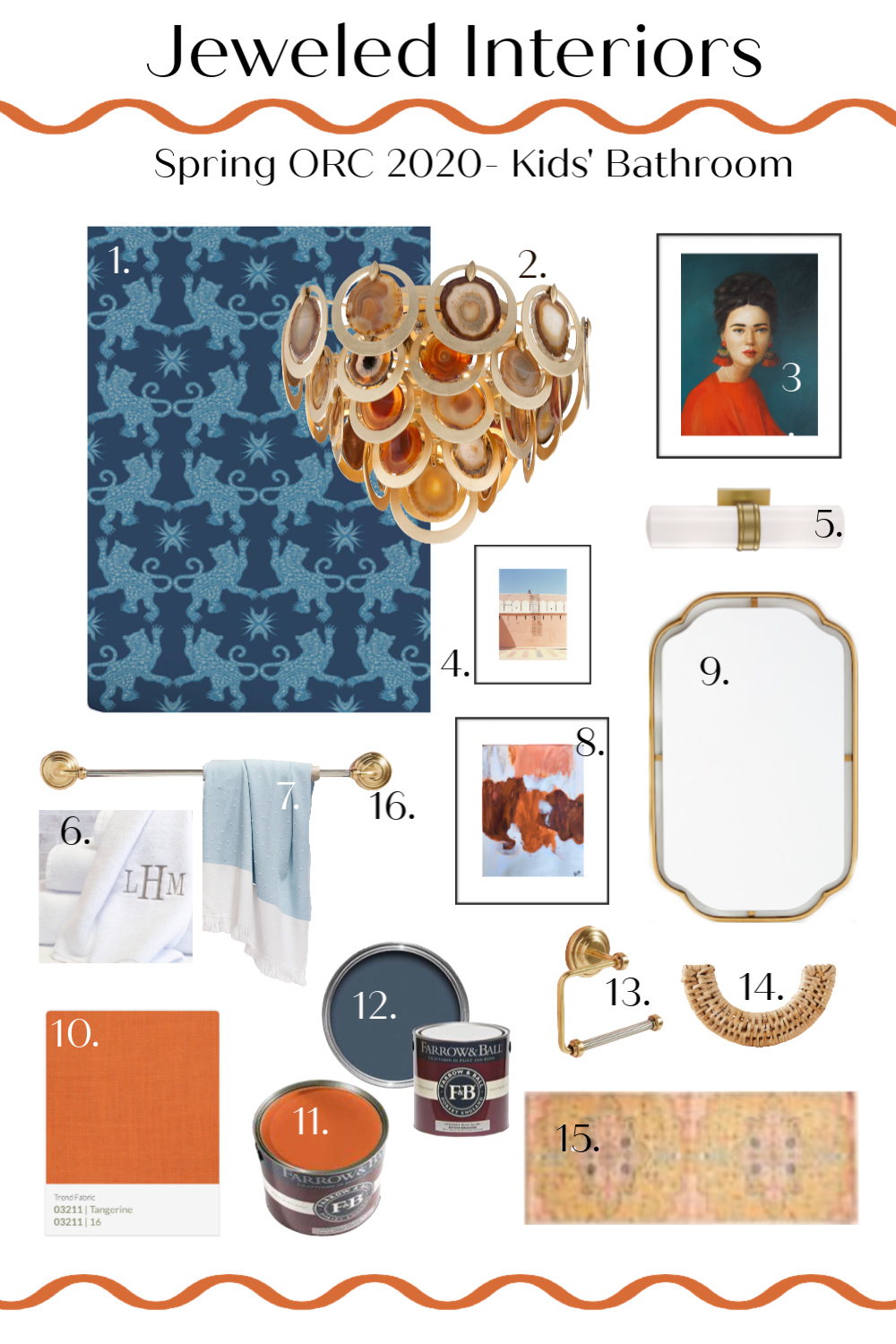 A Huge Thanks to my Fabulous Sponsors
KID'S BATHROOM TO DO LIST
Install Crown and Chair moulding (Metrie)
Paint Trim in Charlotte's Locks (Farrow and Ball)
Paint vanity in Stiffkey Blue- Or reface in raw wood
Install Anthropologie  towel bar (x2), toilet paper holder, hand towel rack, handles, and rug
Hang Rockstar Chandelier (HVLG)
Install Wallpaper (Hygge and West)
Build Tub Cover out of wood and wicker
Sew Scalloped Shower Curtain (discount) (Fabric Place Basement)
Finalize Art (Artfully Walls)
Learn to homeschool four kids
Stay Safe and Stay home as much as possible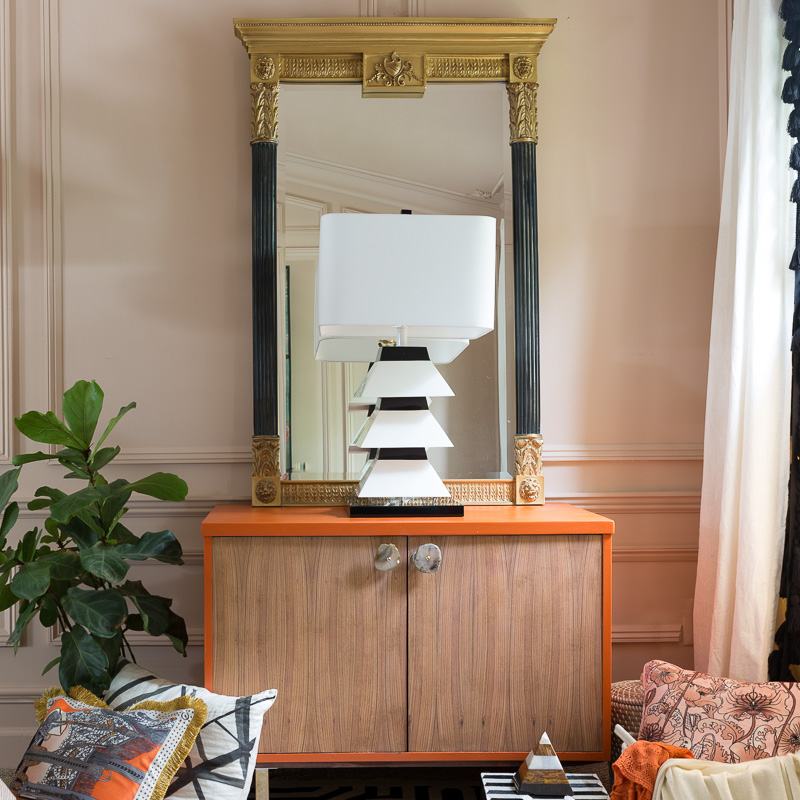 Thank you so very much for joining me on the Jeweled Interiors  kids' bathroom Spring 2020 One Room Challenge.  If you like what you see here don't forget come back and poke around a bit after the link-up.  Oh, and following me is fun too.  Check back each Thursday as I transform this space into a colorful, soulful, and glamorous abode.