Agate Table Reveal
Why an agate table? If you follow me then then I can already assume that you are NOT boring and that you are here for a few surprises.  💃.  I can not WAIT to show you these progress shots to our patio makeover.  The hands down highlight?  A custom resin Agate table that mimics our kitchen island.  Candace's process is fascinating and the reveal table grately exceeds my expectations.
Candace's Agate Table Process
Candace Heil, an extremely creative military spouse, also happens to be a dream to work with. She is kind, personable, and very witty.  I have loved our exchanges, and I really feel like she listened to all of my requests before and during the agate table creation process.  She was both knowledgeable and professional, and I would absolutely recommend her to anyone looking for a dramatic custom table.
 I had asked her to provide continuity with my dramatic kitchen island.
Check out the slide gallery below to see how she the basics of how Candace Heil  made the agate table.
I explained that I was looking for something black and white, organic, made to specific measurements, and statement making.  While I was not the one that crafted the table, I can testify that this was not an easy task.  The table took about a week to make and Candace sent me images from each of the sessions.  I'm very glad to have a professional artist and small business woman on my side!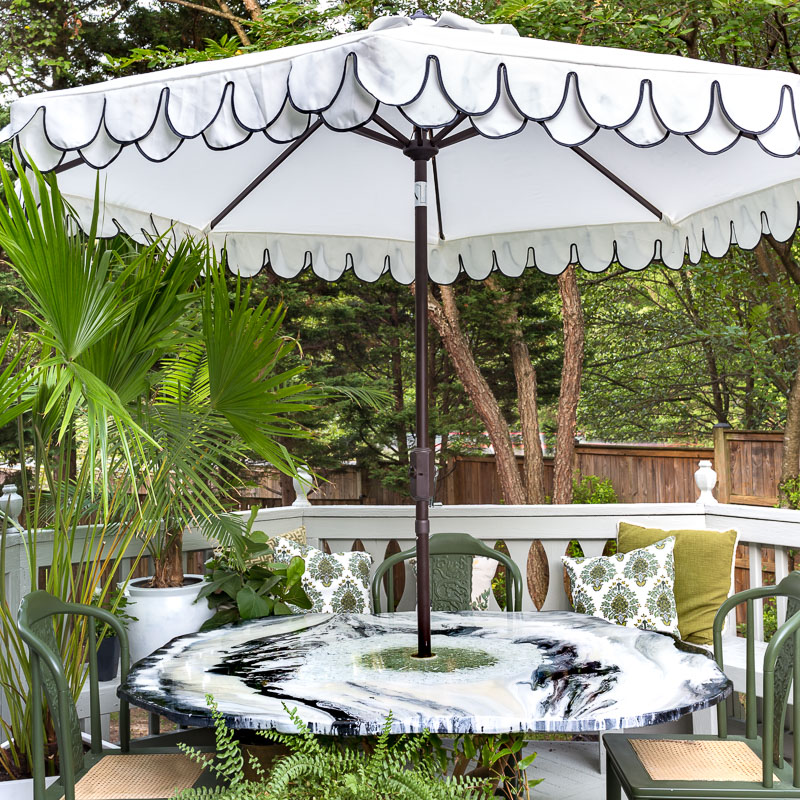 Have you ever seen anything quite like this?  100% custom and bespoke💃.  Now let me show you some of the delicious details.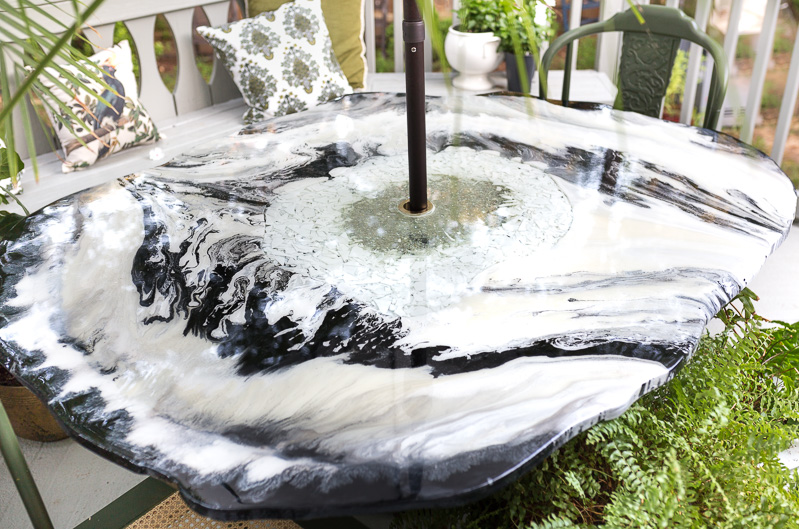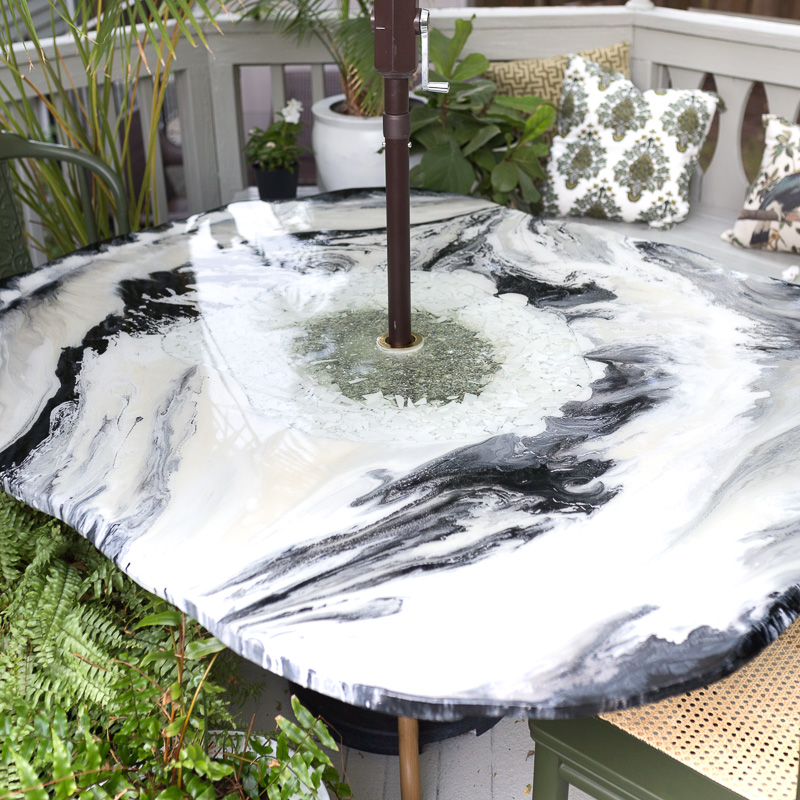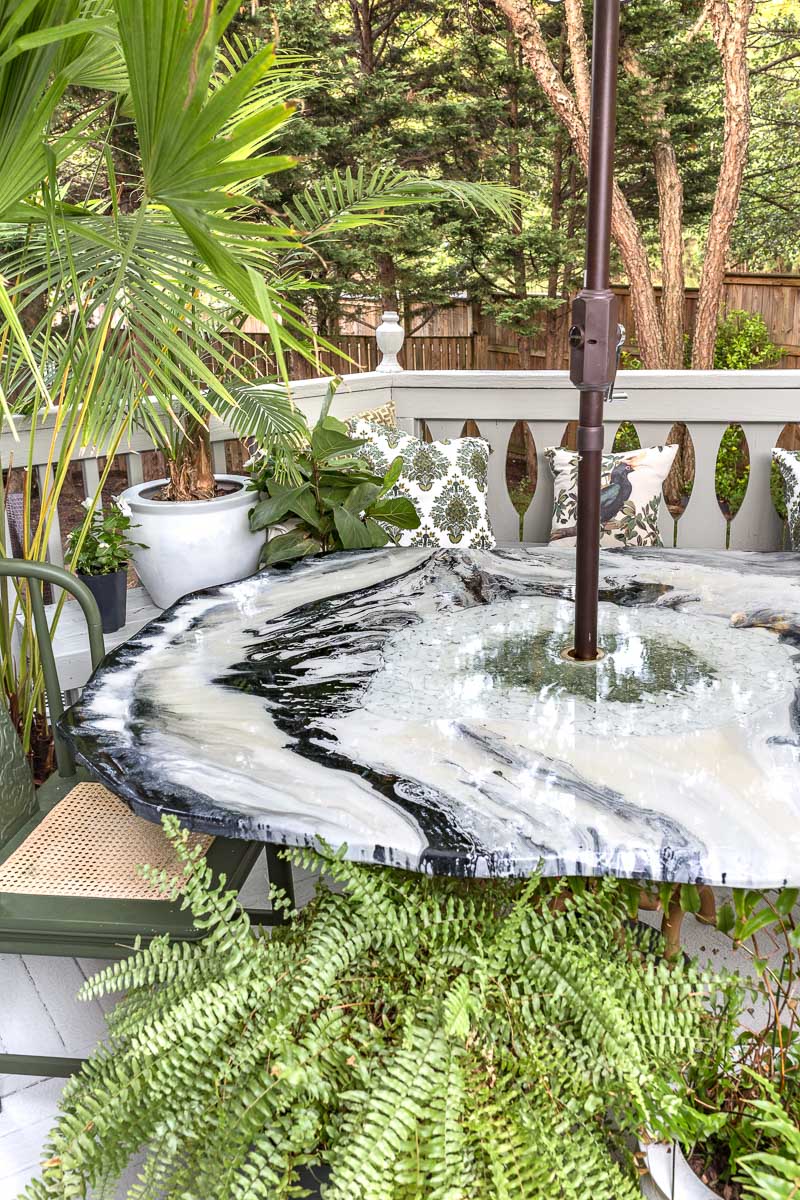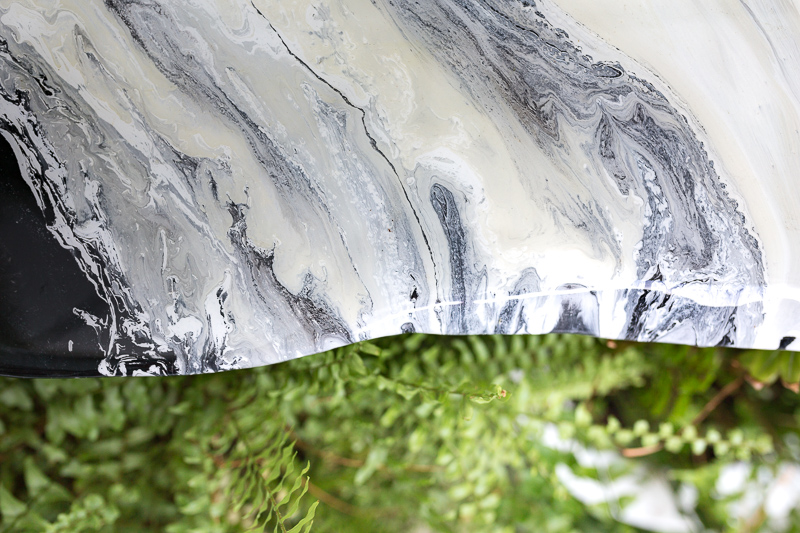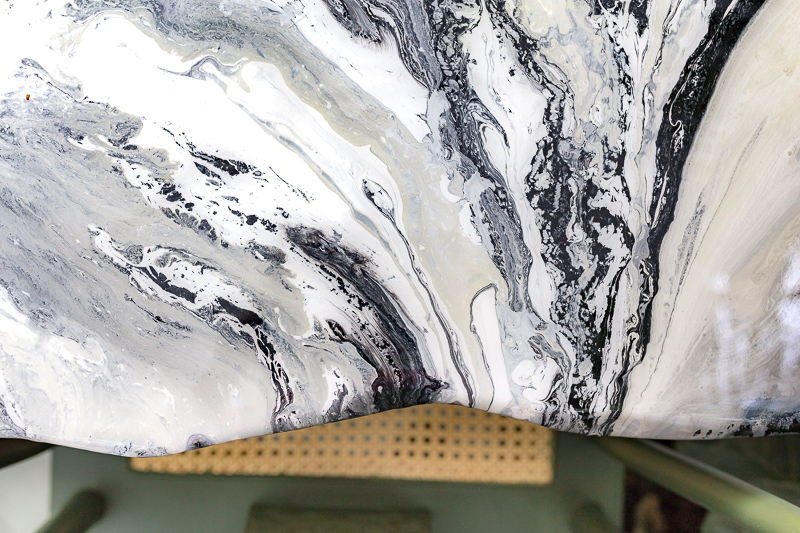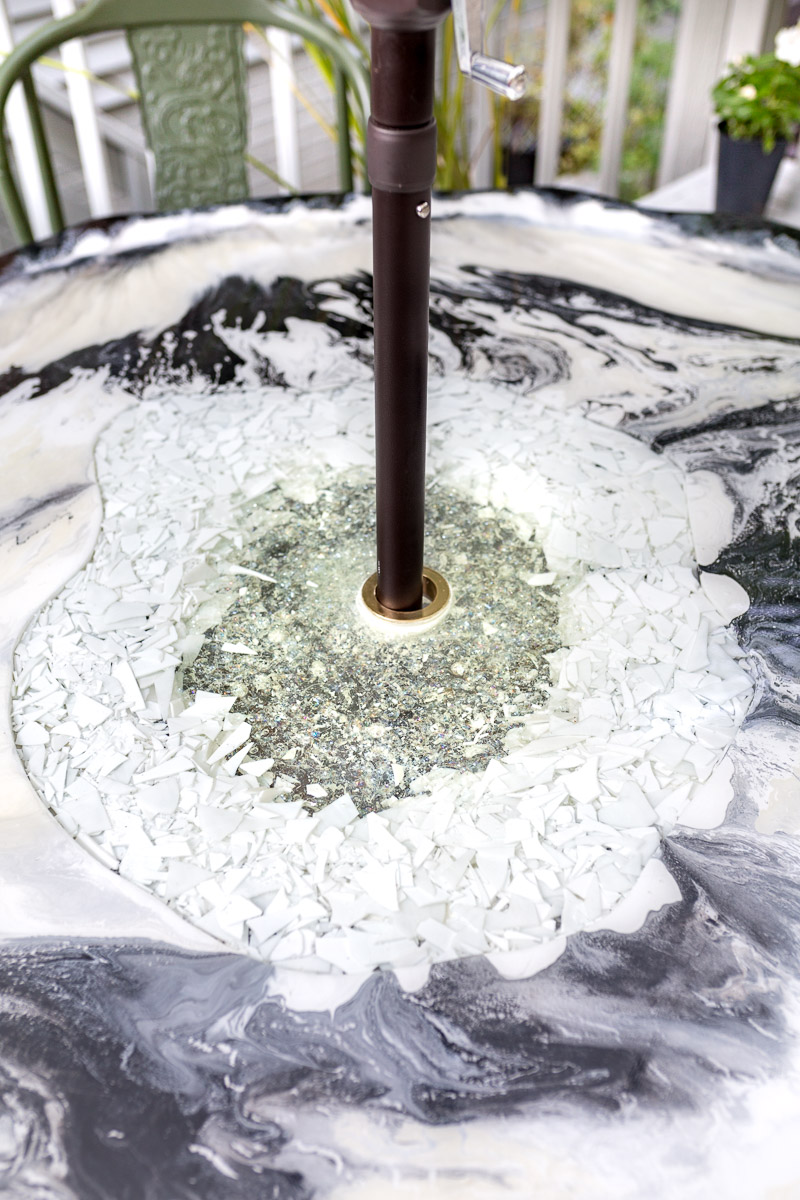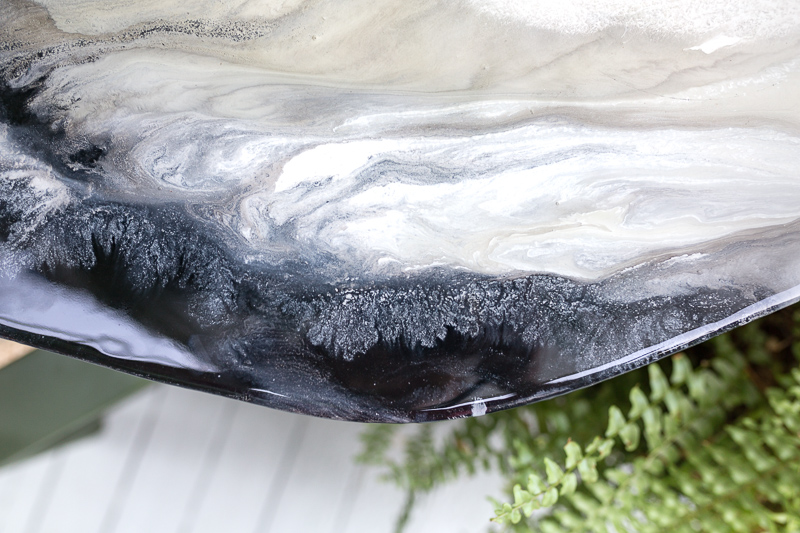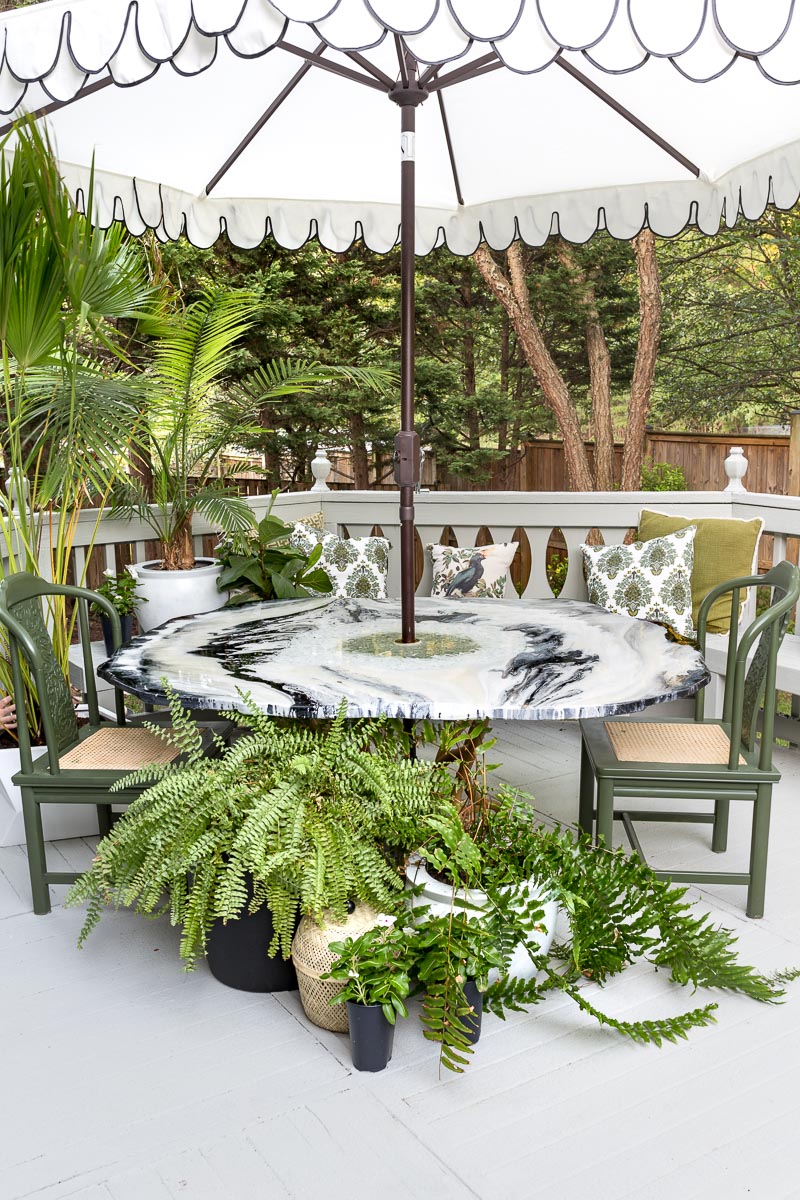 Candace Heil not only makes custom outdoor tables, she also creates coffee tables, end tables, trays, etc.  Not in the greater DC area?  That is OK.  She ships!
Definitely worth a follow on IG.  Her other pieces are all so incredible and inspiring.
I am so close to finishing this space.  What's left?  Paint, a rug, and upholstering 3 more chairs.  I hope to have the big reveal out just in time for Fall entertaining.